Vaping has become a popular trend among teenagers in recent years. It's important for us to have an open and honest conversation about the potential dangers associated with this habit. While vaping might seem harmless or even cool, it's crucial to understand the risks and make informed decisions about our health. In this article, we look into the hidden dangers of vaping, shedding light on the subject with references to reliable sources.
Dear teenagers, it's time we had an open conversation about a growing trend among our peers: vaping. While vaping may seem cool and harmless, it's essential to understand the potential risks associated with this activity. This article aims to shed light on the dangers of vaping by drawing upon credible journal articles. Let's empower ourselves with knowledge and prioritize our well-being. Explore why it's crucial to make informed choices about our health.
The Rise of Vaping
Over the past decade, vaping has gained significant popularity among teenagers worldwide. Marketed as a safer alternative to traditional smoking, e-cigarettes have been praised for their sleek designs, enticing flavors, and perceived lack of harmful effects. However, research published in the Journal of Adolescent Health (2018) highlights that the use of e-cigarettes among adolescents has been steadily increasing, raising concerns among health experts.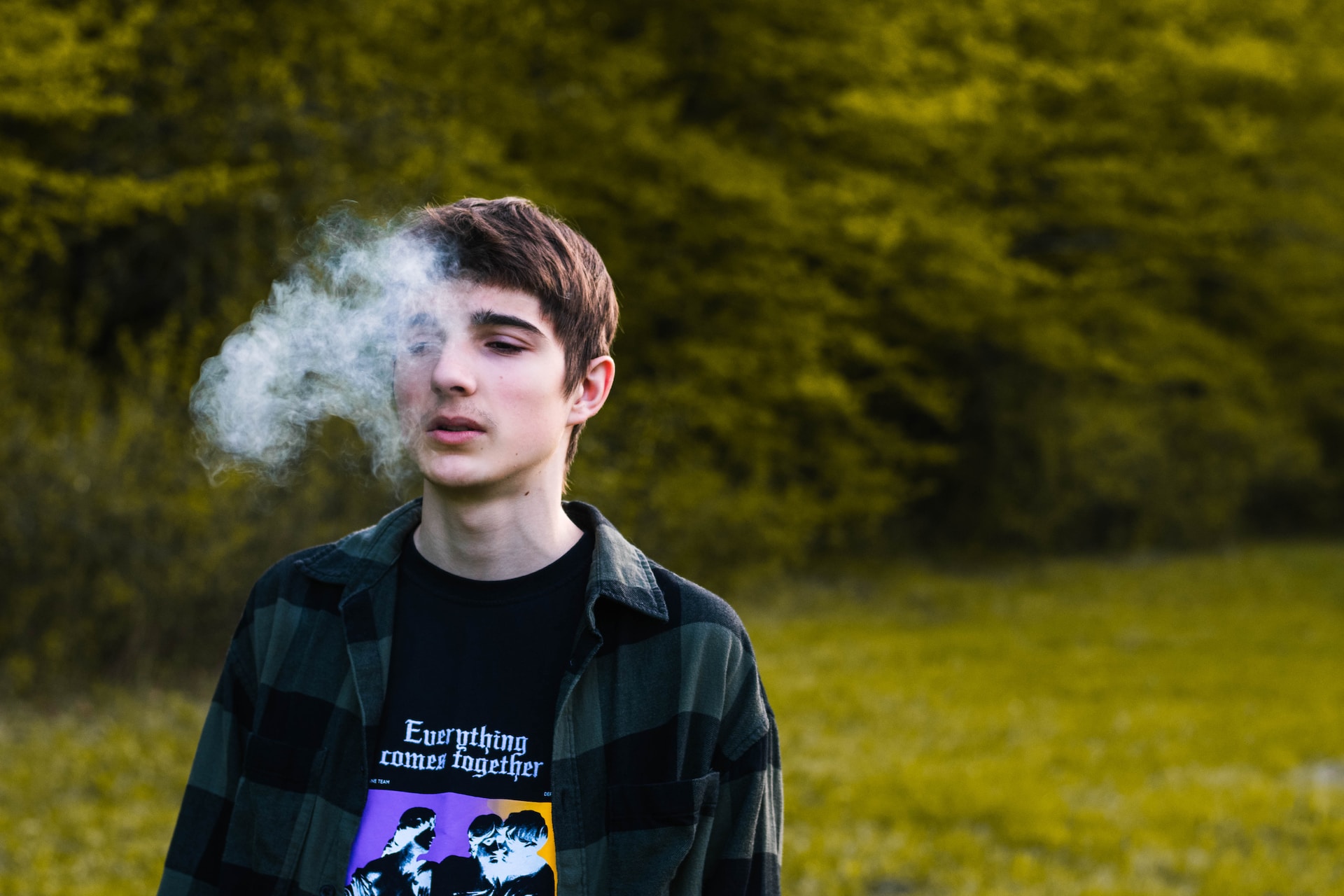 Breaking the Vaping Myth
Contrary to popular belief, vaping is not a harmless activity. The misconception that e-cigarettes are safe is perpetuated by clever marketing tactics and misleading information. It's important to critically evaluate the sources of information and rely on credible research, such as studies published in reputable journals, to make informed decisions about our well-being.
Let's look at the health risks.
1. Addiction: The Nicotine Trap
Vaping devices often contain nicotine, a highly addictive substance that can lead to dependence. Many teenagers are unaware of just how addictive nicotine can be. According to the Centers for Disease Control and Prevention (CDC), nicotine can rewire the brain, making it difficult to quit once addicted. This can lead to a lifetime struggle with nicotine dependency, affecting overall health and well-being. According to a study published in the Journal of the American Medical Association (2019), young people who vape are more likely to start smoking traditional cigarettes, compounding the health risks associated with tobacco use.
References:
2. Respiratory Health Risks
Vaping involves inhaling aerosolised particles into the lungs, which can have adverse effects on respiratory health. Research published in the American Journal of Preventive Medicine has linked vaping to an increased risk of respiratory symptoms, including coughing, wheezing, and shortness of breath. Furthermore, the harmful chemicals in studies have indicated a connection between vaping and severe lung injuries, known as EVALI (e-cigarette or vaping product use-associated lung injury).
A study published in the journal Tobacco Control (2019) found that e-cigarette aerosol contains potentially harmful substances, including heavy metals, volatile organic compounds, and ultrafine particles. Vaping puts these chemicals directly into the lungs with no filter whatsoever. These substances can lead to lung inflammation, respiratory problems, and compromised lung function.
References:
3. Unknown Long-Term Effects
Vaping is a relatively new phenomenon, and its long-term effects are still largely unknown. While traditional cigarettes have been extensively studied, the same cannot be said for e-cigarettes. According to the National Institute on Drug Abuse (NIDA), there is limited knowledge about the potential health consequences of vaping, especially when used over an extended period. By choosing to vape, teenagers are essentially participating in a vast scientific experiment with uncertain outcomes. Journal articles, such as one published in the British Medical Journal (2021), caution that chronic vaping could potentially lead to serious health issues, including lung diseases and cardiovascular problems.
References: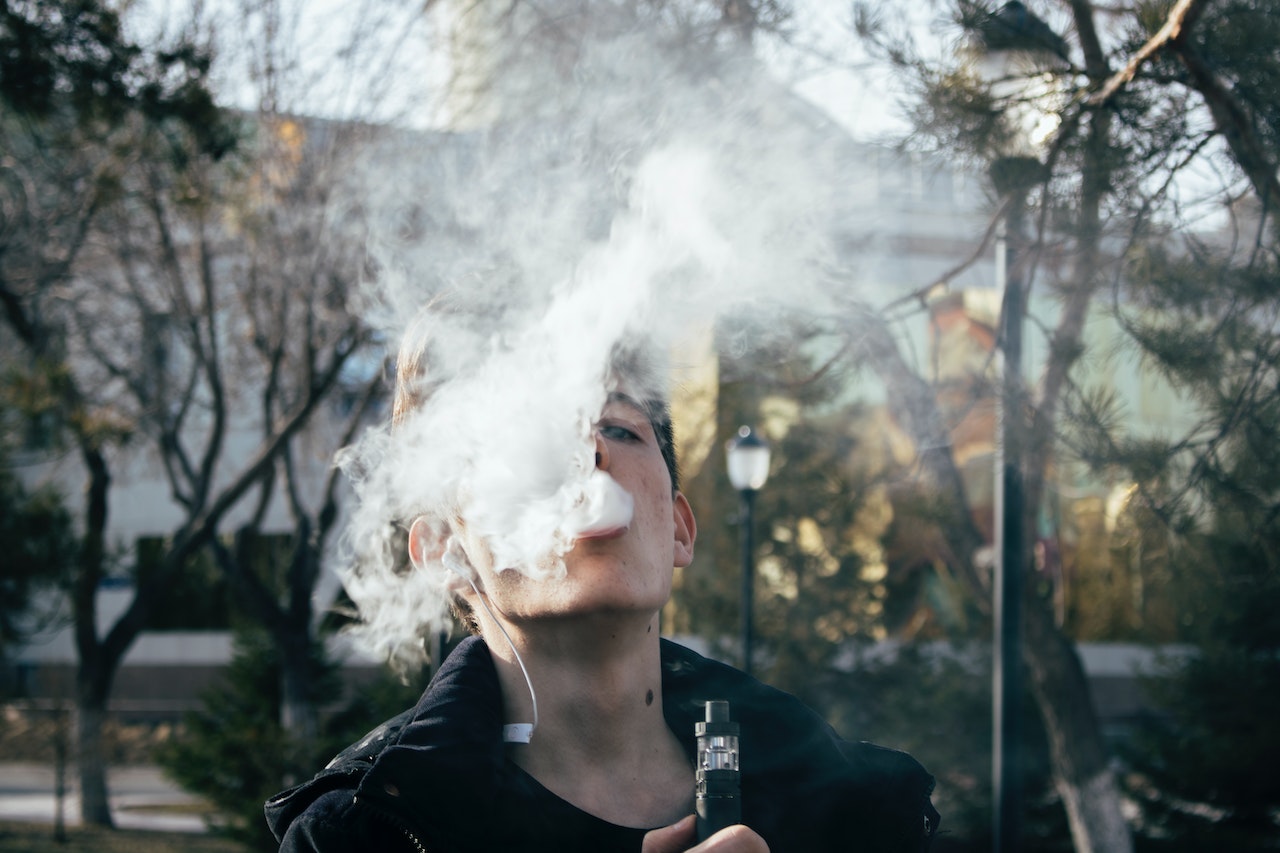 4. Gateway to Smoking
Contrary to popular belief, vaping can act as a gateway to traditional cigarette smoking. Studies have found that teenagers who vape are more likely to transition to smoking conventional cigarettes. The National Academies of Sciences, Engineering, and Medicine reports that there is substantial evidence to support this claim, raising concerns about the potential for nicotine addiction and other associated health risks.
References:
5. Adverse Effects on Brain Development
The teenage years are a critical period of brain development, and exposure to nicotine during this time can have long-lasting consequences. According to a study published in JAMA Pediatrics (2020), nicotine use through e-cigarettes is associated with cognitive impairments, attention deficits, and reduced memory performance.
References:
Conclusion:
As teenagers, we need to prioritize our well-being and make informed choices. Vaping might seem tempting, but it comes with hidden dangers that should not be ignored. Understanding the addictive nature of nicotine, the potential respiratory health risks, the unknown long-term effects, and the gateway to smoking can help us make healthier decisions. Let's
Taking Control of Our Health
Here is how parents, guardians and teachers can help their loved and students:
1. Education and Awareness: Stay informed about the risks associated with vaping by seeking credible sources of information. Discuss the dangers with friends, family, and educators and ultimately teenagers and children to spread awareness within your community and school.
2. Peer Influence: Peer pressure can often push children towards harmful behaviors. Encourage teenagers to make independent choices that prioritise their health and well-being. Teach them to surround themselves with friends who share similar values and support healthier habits.
3. Seek Alternatives: If you or someone you know is struggling with vaping addiction, don't hesitate to seek help. Consult healthcare professionals, counselors, or support groups who can provide guidance and resources for quitting vaping.
Conclusion
While vaping might seem like a trendy and harmless habit, the evidence presented in reputable journal articles suggests otherwise. The dangers associated with vaping are real and can have long-term implications on our physical and mental well-being. As teenagers, it's crucial to understand the risks, challenge societal norms, and make informed decisions about our health. Let's start conversations, dispel myths, and take control of our futures. Together, we can lead healthier lives free from the dangers of vaping.