Social media has become an integral part of our lives, shaping the way we communicate, connect, and share information. For teenagers, in particular, it has become a ubiquitous presence, influencing their social interactions and self-perception. While social media can offer various benefits, it is crucial for teenagers to be aware of its pitfalls. In this article, we will look at the potential downsides of social media and discuss strategies to navigate them effectively.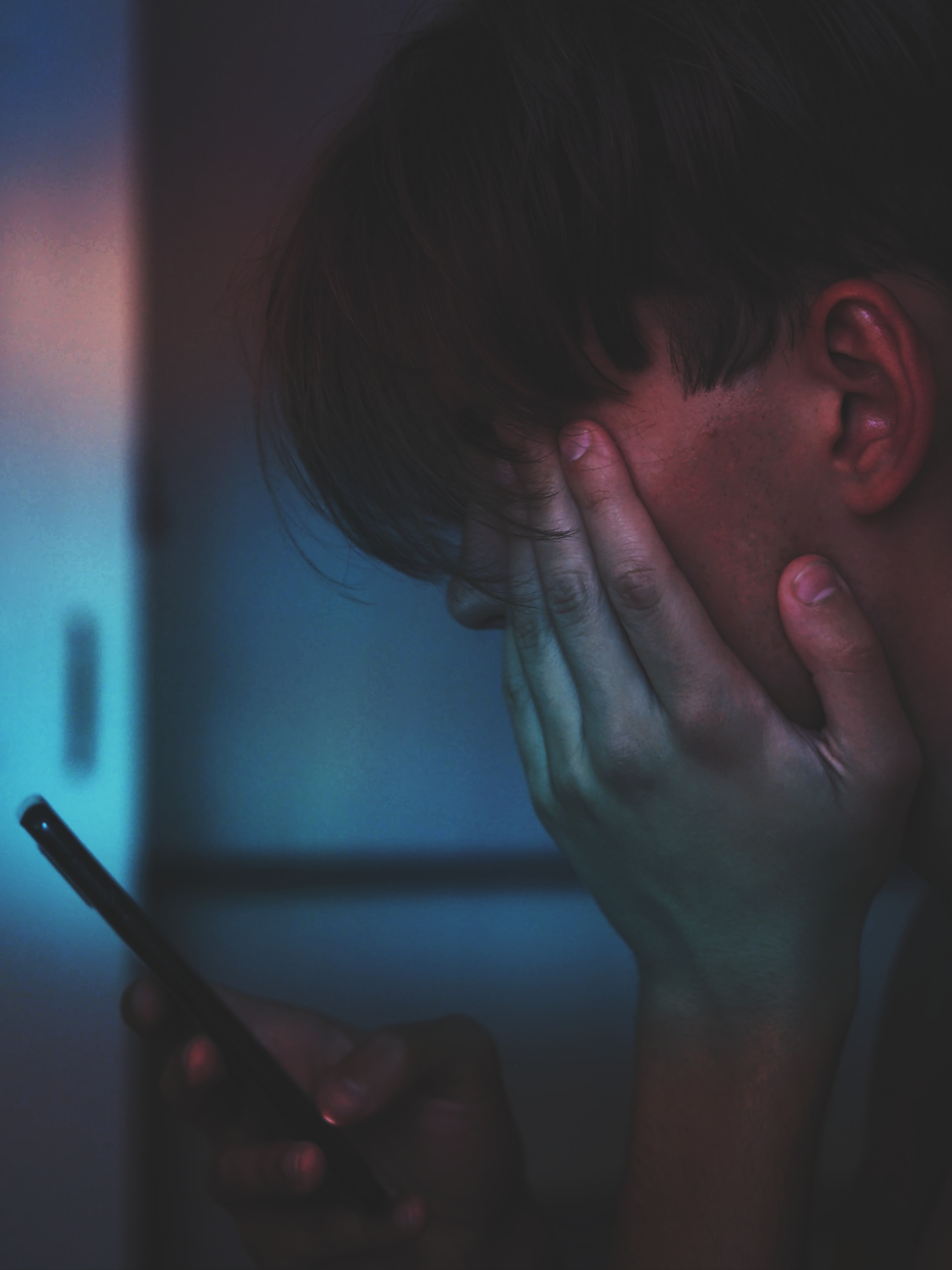 Related:
1. Unrealistic Expectations and Self-Image
One of the major pitfalls of social media is the cultivation of unrealistic expectations and distorted self-image. Teenagers often compare themselves to idealized versions of others, leading to feelings of inadequacy, low self-esteem and anxiety. According to a study published in the Journal of Youth and Adolescence, exposure to idealized images on social media can contribute to negative body image and disordered eating patterns among adolescents (Perloff, 2014).
It is vital to understand that social media presents a filtered version of reality, with people showcasing only the best parts of their lives. Encourage teenagers to focus on self-acceptance and promote a realistic understanding of social media content. Teenagers need to embrace their unique qualities and focus on personal growth rather than seeking validation through likes and comments. Remind them that many images on social media, especially those of influencers and celebrities, may be enhanced or edited using photo editing apps and software. Knowing this can help teenagers maintain a realistic perspective.
Actionable Steps for Parents and Guardians
What else can you do to help them navigate the pitfalls of unrealistic expectations and self-image on social media:
Foster open communications about the pressures and anxieties of social media. Allow teenagers to express their feelings without judgement. This will help them process their feelings and emotions in a more healthy way.
Engage in 'offline activities': involve them in real-life activities such as sports, hobbies, family or school activities that promote self esteem and provide a more tangible sense of self accomplishment. This limits their screen time and stops them from constantly checking for updates and notifications.
Seek professional help: If a teenager's self-image is deeply affected, consider seeking professional counselling or therapy to address underlying issues.
Actionable Steps for Teenagers
Things that teenagers can do on their device, (or with the help of their parents or guardians):
Limit your time spent scrolling and checking on social media. Take breaks by turning on the silent or focus mode on your phone so you can concentrate on your assignment, finishing off that report, or participate in real-life activity with your friends. Here is how to set up a Focus on iPhone. You can also use Focus Mode on Android phones but the steps may different from manufacturer to manufacturer.
Be selective about notifications by tightening your social media settings. You can turn off notifications from groups or users that are extremely 'busy' on social media to limit the frequency of notifications that you get. This also stops your urge to check for updates.
Be selective about what gets shown to you. You have the power to curate your feed. You can unfollow accounts that make you feel inadequate and seek out communities or individuals who uplift you. If there are sponsored posts that do not serve you, you can choose not to show it in your feed again. You can even silence user accounts without unfollowing them and there is nothing stopping you from completely blocking certain users.
2. Cyberbullying and Online Harassment
Social media, unfortunately, has provided a platform for cyberbullying and online harassment. The networks can become breeding grounds for negativity, where individuals hide behind screens to engage in hurtful behavior. This can have devastating effects on teenagers' mental health. A study published in the Journal of Adolescent Health found a strong association between cyberbullying victimization and symptoms of depression and anxiety among adolescents (Kowalski et al., 2014). Teenagers must be vigilant about their online interactions and report any form of bullying immediately.
They must also seek support from trusted adults and come forward. Parents and teachers must encourage open communication and create a safe space for teenagers to discuss their experiences, ensuring they understand the importance of kindness, empathy, and digital etiquette.
Actionable Steps for Parents and Guardians
Other steps you as parent and guardian do to navigate this extremely harsh pitfall of social media:
Educate them about Cyberbullying: Make sure teenagers understand what constitutes cyberbullying. This includes spreading rumors online, sending mean messages or threats, posting hurtful or threatening messages on social media, or other digital misbehaviors. Also see Cyberbullying: How to deal with it.
Encourage Reporting: Make sure teens know how to report bullying on different platforms. Each social media platform usually has a reporting mechanism for abusive content or behavior. Also encourage them to get real-life support from friends, family and school counsellors and reporting any bullying incidences.
Digital Footprint Awareness: Teach teens the long-term implications of their online actions. Understanding that online behavior leaves a lasting digital footprint can encourage more responsible interactions.
Actionable Steps for Teenagers
As teenagers, you have the power to:
Block and Ignore: Teach teenagers the importance of blocking or ignoring bullies. Engaging or retaliating can often escalate the situation.
Tighten Your Privacy Settings: Ensure that you review and adjust these settings to limit exposure to potential bullies. You can tighten your privacy settings to stop your profile and feed from viewed openly.
Take screenshots and document any form of cyberbullying. This evidence can be used to report the situation to school authorities, platform administrators, or law enforcement.
3. Privacy and Security Concerns
Teenagers often overlook the potential privacy and security risks associated with social media. Oversharing personal information, location details, and engaging with unknown individuals can have severe consequences including identity theft and exposure to online predators. A study published in the International Journal of Communication emphasized the need for teenagers to be cautious about the information they share online and the importance of maintaining privacy settings (Livingstone & Helsper, 2008).
Educate teenagers about the importance of maintaining privacy settings, avoiding public sharing of sensitive information, and being cautious while accepting friend requests or interacting with strangers online. Regularly remind them to review and update their privacy settings to safeguard their personal data.
Actionable Steps for Parents and Guardians
And, here are some points for parents and guardians to help their loved ones along the way:
Educate on the Risks: Ensure teenagers understand the potential dangers of oversharing online, including the risks of stalking, identity theft, cyberbullying, and scams.
Limit Personal Information: Advise against sharing detailed personal information such as home addresses, phone numbers, school names, and other identifiers.
Online Friendship Boundaries: Discuss the difference between online friends and real-life friends. While some online friendships can be genuine, it's crucial to set boundaries, especially with people they've never met in person.
Actionable Steps for Teenagers
Here are more actionable points for teens:
Think Before Posting: Emphasize the mantra, "Think before you post." Teens should reflect on whether a post could harm them now or in the future.
Avoid Sharing Location: Teens should be cautious about sharing real-time locations or tagging locations in pictures, as it can reveal patterns of behavior and locations they frequent.
Avoid Unknown Friend Requests: Stress the significance of not accepting friend or follow requests from strangers, and encourage periodic reviews of friends/followers to remove unknown individuals.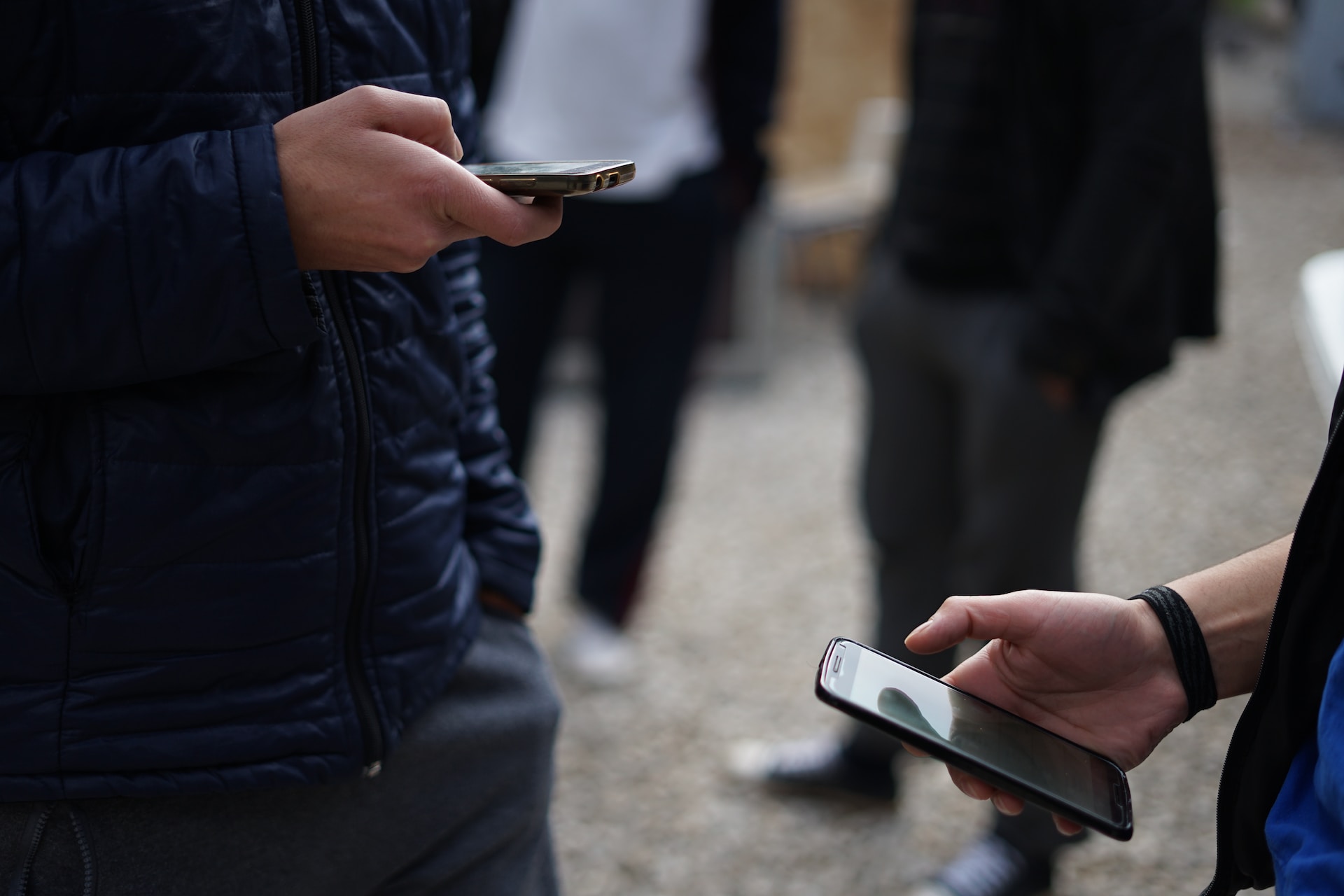 4. Fear of Missing Out (FOMO) and Time Management
The fear of missing out (FOMO) is a common psychological phenomenon amplified by social media. Constant exposure to the highlight feeds of others' lives can lead to a sense of exclusion, anxiety, and dissatisfaction. A study published in Computers in Human Behavior revealed a positive relationship between excessive social media use, FOMO, and lower life satisfaction among adolescents (Liu et al., 2018).
Encourage teenagers to prioritize their mental well-being by establishing healthy boundaries with social media usage. Help them recognise the value of quality time spent offline, engaging in activities they enjoy, fostering real connections, and developing skills that will contribute to their personal growth. Encourage them to prioritise real-world interactions and activities that bring them joy.
Actionable Steps for Parents and Guardians
Here are more things that parents and guardians can do:
Set Time Limits and Create Tech-Free Zones : Encourage teens to set daily or weekly time limits for their social media use. Many smartphones and apps have built-in features or third-party applications to help monitor and restrict usage. Family rules like no phones at the dining table and bedrooms also help parents and guardians show a show a good example and avoid obsessing over their own devices.
Schedule Offline Activities: Plan regular offline activities such as hobbies, sports, reading, outings or family game nights. These can serve as fulfilling distractions from the pull of social media, bringing the family together and strengthening your relationships.
Open Dialogues: Engage in conversations about how social media makes them feel and discuss the realities of FOMO. Sometimes, just understanding that FOMO is a universal feeling can help in coping.
Actionable Steps for Teenagers
Teenagers can also take control of their time and the way they feel by:
Participate in Group Activities: Get out there are participate in group activities like clubs, sports, or community service. This can offer fulfillment and a sense of belonging outside of social media circles.
Learn New Skills and Hobbies: Sign up to learning new skills (including Time Management and Study Skills) and take up new hobbies. These can help divert your attention, boost your confidence, focus and pay attention to what you love, develop your skills and give you a sense of accomplishment outside the digital world.
Focus on Real Interactions: Always pick real interaction over online one. Value face-to-face interactions and prioritise spending time with friends and family in person over virtual interactions.
5. Distraction and Productivity
Social media can be a major source of distraction, affecting teenagers' productivity and concentration levels. and ultimately their academic performance. Multiple studies have shown the negative relationship between social media use and academic achievement. For example, a study published in Computers & Education found that excessive social media use was associated with lower grades among college students (Junco et al., 2011).
The constant notifications, endless scrolling, and addictive nature of these platforms can disrupt their concentration and impede real-world interactions. Encourage teenagers to practice mindful usage, develop effective time management strategies, set designated study or device-free time to study, and explore productivity tools that limit distractions. By doing so, they can enhance their focus and achieve a healthier balance between their online and offline lives.
Actionable Steps for Parents and Guardians
Other actionable steps for parents and guardians include:
Study Techniques: Teach teenagers effective study techniques, such as the 'Pomodoro Technique', which involves focused study sessions followed by short breaks.
Designated Study Times and Space: Encourage setting specific periods during the day dedicated solely to studying or completing assignments without interruptions. A dedicated study space must be free from digital distractions and is equipped with all the study essentials.
Limit Multi-Tasking: Highlight the inefficiencies of multitasking and encourage teenagers to focus on one task at a time.
Actionable Steps for Teenagers
To manage distraction, teenagers can:
Group Study Sessions: Organise group study sessions where you collaborate with your friends without devices. This provides social interaction while maintaining productivity.
Use Productivity Apps: Install and use apps like 'Forest' or 'Pomodoro Timer', which encourage focused work sessions and discourage device use during set intervals.
Turn Off Notifications: disable non-essential notifications on their devices. This simple step can significantly reduce distractions.
Conclusion
Social media undoubtedly offers incredible opportunities for connection and self-expression, but teenagers must be aware of the potential pitfalls it presents. By understanding and navigating these challenges, they can foster a healthy relationship with social media. Encourage teenagers to approach social media with a critical mindset, prioritize their mental well-being, privacy, time management and maintain a balance between their online and offline lives. Let's empower them to make conscious choices and harness the benefits of social media while avoiding its downsides.
On the flip side, you can read about the role of social media in education to promote collaboration, communication and beyond. We also have 7 essential lessons on social media awareness for young teens, parents and teachers.
References:
Perloff, R.M. Social Media Effects on Young Women's Body Image Concerns: Theoretical Perspectives and an Agenda for Research. Sex Roles 71, 363–377 (2014). https://doi.org/10.1007/s11199-014-0384-6
Livingstone, S, Helsper, EJ Parental Mediation of Children's Internet Use, November 2008 Journal of Broadcasting & Electronic Media 52(4):581-599 
Kowalski, R. M., Giumetti, G. W., Schroeder, A. N., & Lattanner, M. R. (2014). Bullying in the digital age: A critical review and meta-analysis of cyberbullying research among youth. Psychological Bulletin, 140(4), 1073–1137. https://doi.org/10.1037/a0035618