Memory is one of our most invaluable tools as students. Whether you're in school, college, or university, enhancing memory can significantly boost your academic performance and overall learning experience. As part of our series on "How to Learn Effectively", here's a guide on how students can train and improve their memory.
Understanding Memory
It is important to understand the basics of how memory works before we proceed. Memorising is typically divided into three stages:
Encoding
Storage
Retrieval
The first of the three stages; encoding, is the process of taking in information. Learning be it on your own, in a group or in the classroom, is a big part of encoding. Then there is storage, how well you retain what you have learn and finally, for exam or summative assessment purposes, retrieval.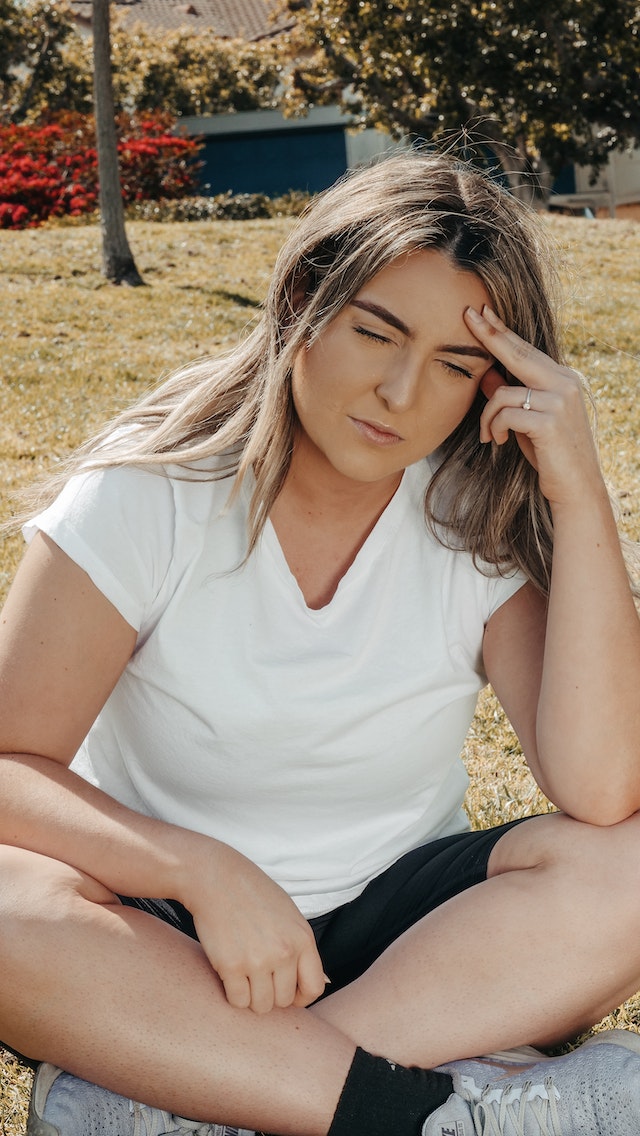 The final stage is the most important for all students, being able to demonstrate what you have learnt. To be able to access the store information and retrieve the right one when needed. Here are the details of the three stages:
Encoding
Encoding is the foundational step of the memory process. It is during this phase that external information is transformed into a format our brains can comprehend and later recall. Imagine watching a lecture or reading a book. During these activities, our senses, especially sight and hearing, pick up vast amounts of data. However, not all of this data is vital or relevant to us. Encoding allows our brains to filter and convert pertinent information into chemical and electrical codes that travel through neural pathways. Factors such as attention, interest, and emotional state play crucial roles in determining which pieces of information are encoded and how deeply they are processed. The deeper and more meaningful the encoding, the stronger the memory trace will be.
Related: How Your Brain Works To Help You Learn: A Quick Guide for Learners
Storage
Once information is encoded, it transitions to the storage stage, which ensures that the encoded data is maintained over time. Think of the brain's storage system as a vast library. Just as books are categorized and shelved in specific sections, memories are stored in different parts of the brain based on their nature and significance. Short-term memories, like a phone number dialed once, are temporarily held in our working memory. On the other hand, long-term memories, which encompass facts, skills, and experiences, settle in more permanent neural structures. The hippocampus, for instance, plays a pivotal role in transferring memories from short-term to long-term storage. Over time, with reinforcement, these neural connections strengthen, solidifying the memory.
Retrieval
Retrieval is the culminating stage of the memory process. It is the ability to access and bring into consciousness the stored information when needed. Imagine trying to remember a historical date for an exam or recalling the name of a person you met a week ago. This act of recall demonstrates retrieval in action. However, retrieval is not always a flawless process. Various factors, such as stress, distractions, or the passage of time, can create barriers. Interestingly, the act of retrieval itself can strengthen memory. Known as the testing effect, when we challenge our brains to recall information, it deepens the memory trace, making future retrieval more likely to succeed.
Now that we have the fundamentals on how memory works, let's explore the various strategies that students can adopt to enhance their memory.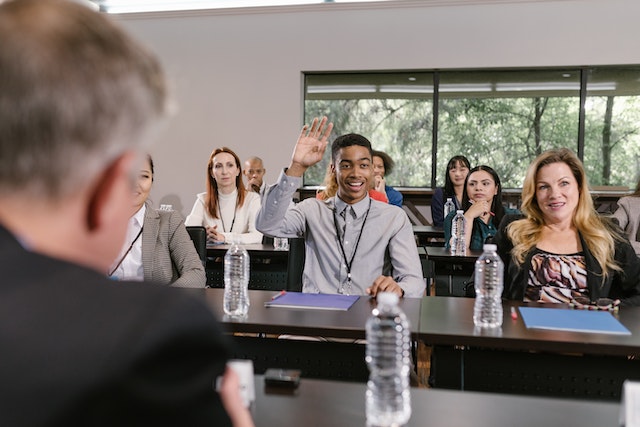 1. Active Engagement
There are many ways to actively engage our brain and enhance our memory. Two of these steps are elaborative interrogation and teaching others. The former is asking yourself questions like WHY and HOW about the subject. This helps create better understanding and as a result, you are more likely to remember. The latter is an act of retrieval and it involves explaining the concepts to others. This helps reinforce your understanding and again, improve your memory. More about these below:
Elaborative Interrogation
At the heart of this active engagement is the strategy of "Elaborative Interrogation." When learners probe the content with "why" and "how" questions, they are essentially weaving a web of connections and context around the information. This tactic pushes individuals to not only memorize facts but also to understand the underlying principles and reasons. For instance, instead of just memorizing that water boils at 100°C, one might ask, "Why does water boil at this temperature?" or "How does altitude affect boiling point?". Such questions challenge the learner to relate new knowledge to what they already know, deepening the memory trace and creating a richer understanding.
Teaching Others
On the other hand, the act of teaching or explaining concepts to others, often termed the "Protege Effect," is a potent tool in reinforcing understanding. When one assumes the role of a teacher, it demands a comprehensive grasp of the subject. Explaining a concept to someone else, be it a peer, family member, or even an imaginary student, necessitates that the "teacher" organizes the information logically, identifies gaps in understanding, and even anticipates questions. This reflective process of teaching bolsters memory consolidation as it requires the 'teacher' to process information at a deeper cognitive level. Furthermore, when we teach, we're not just relying on rote memory. We're synthesizing, applying, and articulating our knowledge, all of which embed the information more firmly in our minds.
2. Mnemonic Devices
Mnemonic devices are powerful memory-enhancing tools that have been employed by learners throughout history. These clever strategies involve creating simple, memorable associations with complex information to facilitate recall. By anchoring new knowledge to familiar concepts, sounds, or images, mnemonic devices provide a bridge between the known and the unknown, making the act of memorization both engaging and efficient. From acronyms and rhymes to visual imagery, these techniques harness the brain's natural inclinations towards patterns and associations, streamlining the memory process for learners across various disciplines. Let's look at three such devices.
Acronyms
Acronyms serve as an anchor in the vast sea of information, providing learners with a straightforward tool to enhance memory. By condensing a list of items or a series of steps into a single, catchy word or phrase, acronyms make abstract or lengthy information more digestible. Take "PEMDAS" (Parentheses, Exponents, Multiplication, Division, Addition, Subtraction) as an example. Instead of remembering a series of mathematical operations in sequence, learners have a memorable word that acts as a quick reference. This technique capitalizes on our brain's ability to recognize patterns and its preference for compactness. Acronyms not only simplify the information but also give it a structured form, making recall more intuitive.
Rhymes and Songs
Rhymes and songs uses the rhythmic and melodic elements of sound to facilitate memory. Since ancient times, humans have used music and rhythm to tell stories, pass down histories, and convey complex ideas. Our brains have a proclivity for patterns, and melodies or rhythmic rhymes can act as a scaffold upon which information can be hung. Setting facts or sequences to a tune or rhyme creates a multisensory learning experience, engaging both cognitive and auditory processing. The mnemonic potential of rhymes and songs is evident in how effortlessly we remember the lyrics of a catchy song or the jingles from advertisements. When applied to academic or complex information, this strategy can transform dry, challenging material into something memorable and even enjoyable.
Related: How to Help Your Child Memorise Time Tables
Visual Imagery
Visual imagery leverages our brain's robust visual processing abilities to enhance memory. By converting abstract concepts or lists into vivid, often exaggerated mental images, learners can create a mental "snapshot" that is easier to recall. For example, to remember the term "photosynthesis," one might imagine a photograph being taken inside a plant, with the flash representing sunlight. Associating abstract ideas with concrete images taps into our innate capacity for visual recognition. The more unique, colorful, or even bizarre the imagery, the more likely it is to stand out in our memory. This technique bridges the gap between the abstract and the concrete, providing a visual context that enriches understanding and aids retrieval.
3. Chunking and Organisation
Breaking down long lists or sets of information into easily digestible chunks makes them easier to memorise. Chunking is a cognitive strategy that taps into our brain's natural propensity for categorisation and order. It revolves around the idea of breaking down vast arrays of information into more manageable, bite-sized groups or "chunks." Think of a long, unbroken string of numbers; trying to remember them in their entirety can be overwhelming. However, when segmented into smaller groups, like the way phone numbers or credit card numbers are traditionally presented, they become significantly easier to recall. This is because our short-term memory, the temporary storehouse of information, can only hold a limited amount of data at a given time—typically around seven items, give or take two. By clustering information into chunks, we effectively increase the capacity of our short-term memory, allowing us to process and remember more data at once.
Beyond chunking, organising information into logical structures, categories, or hierarchies amplifies our memory's efficiency. When we arrange data based on similarities, contrasts, or hierarchies, we're creating a roadmap for our brain, streamlining the path to retrieval. For instance, studying a vast subject like biology can be daunting. But by organizing topics into overarching themes, such as cellular biology, genetics, or ecology, and then further subdividing them, the student can navigate the material with greater ease. This compartmentalization allows learners to link new knowledge to existing frameworks, constructing a more interconnected and thus more robust memory network. By recognising and utilising these patterns, our brains can access and retrieve information more intuitively and efficiently.
4. Spaced Repetition
Spaced repetition is a memory-enhancing strategy rooted in the scientific understanding of how our brains learn and retain information. Traditional cramming methods, where learners immerse themselves in hours of continuous study, often lead to short-lived retention. This is because our memory's strength for a particular piece of information diminishes over time unless reinforced. Spaced repetition capitalizes on this understanding by introducing the concept of reviewing material at strategically determined intervals, which are typically increased each time the information is successfully recalled. By spacing out our study sessions, we challenge our brains to retrieve the information just at the brink of forgetting, thereby strengthening the memory trace with each successful recall.
Software and apps, like Anki or Quizlet, have popularised the spaced repetition method, automating the spacing process by presenting flashcards or questions at optimised intervals based on the learner's performance.
Over time, not only does this technique enhance retention, but it also reduces the overall time spent studying, as information becomes deeply ingrained in long-term memory, requiring less frequent refreshers. By respecting our brain's natural retention rhythms and incorporating deliberate breaks, spaced repetition transforms learning from a sprint to a more sustainable, effective marathon.
5. Healthy Habits
Three healthy habits comes to mind on the subject of memory. These are diet, sleep and exercise.
Diet
What we consume has a direct impact not only on our physical health but also on our cognitive abilities and memory. Omega-3 fatty acids, predominantly found in fish like salmon and trout, play a vital role in brain function and growth. These essential fats are key components of neuronal membranes, facilitating the transmission of signals between brain cells.
Additionally, antioxidants found in an array of fruits, especially berries like blueberries and strawberries, counteract oxidative stress and inflammation in the brain. This protective function can stave off age-related cognitive decline and enhance memory performance. Thus, incorporating a diet rich in these nutrients not only caters to the body's overall health but specifically targets and bolsters the brain's cognitive resilience and memory capabilities.
Sleep
Sleep is not merely a passive state of rest but an active phase of profound importance for cognitive functions, especially memory. During the deep stages of sleep, particularly the rapid eye movement (REM) phase, the brain busily consolidates and processes the information acquired throughout the day. This consolidation is akin to the brain's method of "backing up" data, transforming short-term memories into more stable, long-term ones.
Sleep deprivation or inconsistent sleep patterns can severely hamper this crucial process, leading to foggy memory recall and diminished cognitive performance. In essence, pulling an all-nighter or sacrificing sleep for additional study can be counterproductive. Prioritising a consistent sleep schedule and ensuring adequate sleep, especially before exams, can be one of the most effective strategies for optimal memory retention.
Exercise
While physical activity is often lauded for its benefits to cardiovascular health and overall well-being, its positive effects on the brain are equally compelling. Regular exercise enhances cerebral blood flow, ensuring that the brain receives a consistent supply of oxygen and nutrients essential for its function. This increased circulation stimulates the production of neurotrophic factors, proteins that support neuron growth and synaptic plasticity.
Additionally, engaging in physical activity releases a flurry of endorphins—natural chemicals in the body known to reduce stress and enhance mood. These endorphins not only boost cognitive functions but also create an optimal environment for learning and memory. Whether it's a brisk walk, a session of yoga, or a rigorous workout, incorporating regular physical activity into one's routine can supercharge the brain, fortifying its capacity for memory and learning.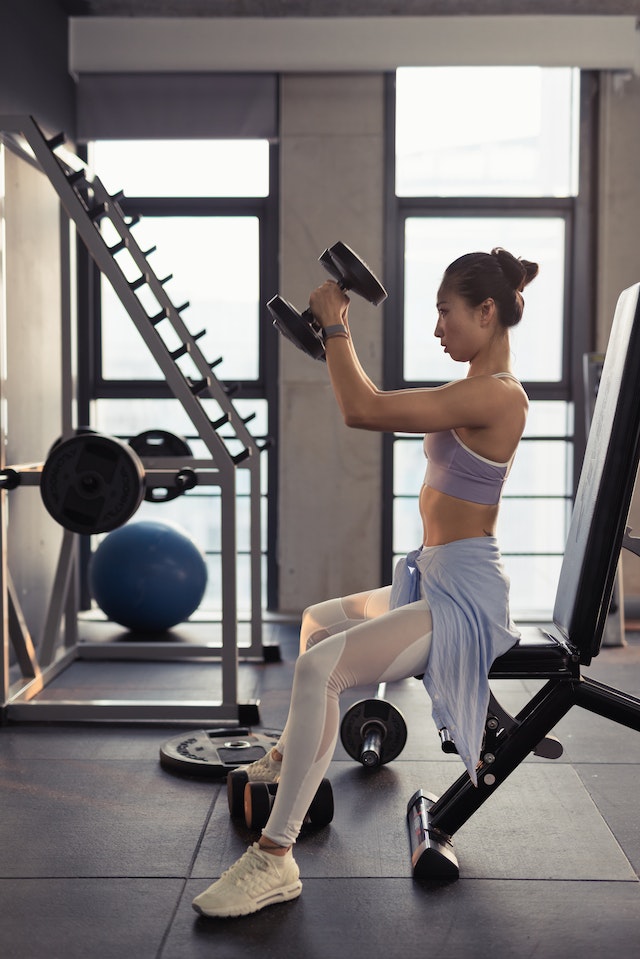 6. Mindfulness and Meditation
Practices like meditation and mindfulness exercises can help improve attention and increase the brain's grey matter, which is associated with memory.
Meditation
Meditation, an ancient practice with roots in various cultural and spiritual traditions, has garnered significant attention in recent years for its myriad cognitive benefits. Scientific studies have illuminated its profound effects on the brain, particularly in areas associated with memory, attention, and emotional regulation.
One notable finding is the increase in grey matter density observed in consistent meditators. Grey matter, packed with neuronal cell bodies, plays a pivotal role in various brain functions, including memory processing. By enhancing the density of this crucial neural material, meditation bolsters the brain's memory capabilities and its ability to process information efficiently.
Mindfulness
Closely aligned with meditation is the practice of mindfulness, which emphasizes staying attuned to the present moment (being present) without judgment. In today's digital age, where distractions are rife, maintaining sustained attention can be a challenge. Mindfulness exercises, which can range from focused breathing practices to more comprehensive body scans, train the brain to ward off distractions and stay anchored to the task at hand.
This heightened attention and awareness not only improve immediate cognitive tasks but also enhance the encoding of memories. As individuals become more adept at filtering out extraneous noise and honing in on relevant information, the quality of memory encoding improves, leading to richer and more durable memory traces. Thus, through consistent practice of mindfulness and meditation, individuals can cultivate a brain environment primed for optimal memory function and attentive learning.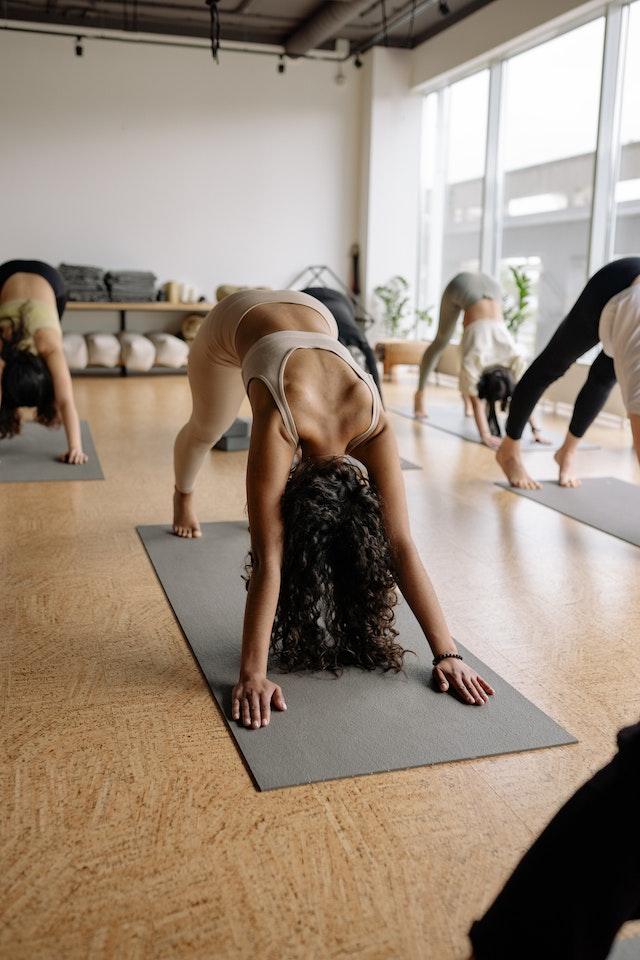 7. Avoid Multitasking
Numerous studies suggest that what we perceive as multitasking is often just rapid task-switching, which can strain cognitive resources and impede effective memory encoding. When we juggle multiple tasks simultaneously, our brain divides its attention, resulting in a more superficial processing of information for each task. This shallow engagement can hinder the creation of robust memory traces. By committing to a singular task, we allow our cognitive faculties to probe further, ensuring a richer, more thorough encoding process. In essence, while multitasking might offer the illusion of productivity, it often comes at the cost of memory fidelity and lasting retention.
8. Test Yourself
While learning is all about the input, collecting information and exams are all about the output, regurgitation (retrieval) of stored information, the practice of testing yourself is equally as important as learning. Testing not only helps with exam preparedness but can strengthen your memory.
The act of testing oneself, commonly known as active recall, goes beyond mere review—it is a potent tool in the arsenal of effective learning techniques. When students test themselves, they force their brains to retrieve information from memory, reinforcing the neural pathways associated with that knowledge.
Unlike passive review, where one simply re-reads notes or listens to a lecture again, active recall challenges the brain, making the memory trace stronger with each successful retrieval. Tools like flashcards or practice quizzes provide immediate feedback, allowing learners to identify areas of strength and weakness.
Additionally, the mere act of summarizing learned material without reference reinforces comprehension and retention. In essence, self-testing transforms the learning process from a mere input of information to an interactive dance of encoding, retrieval, and reinforcement.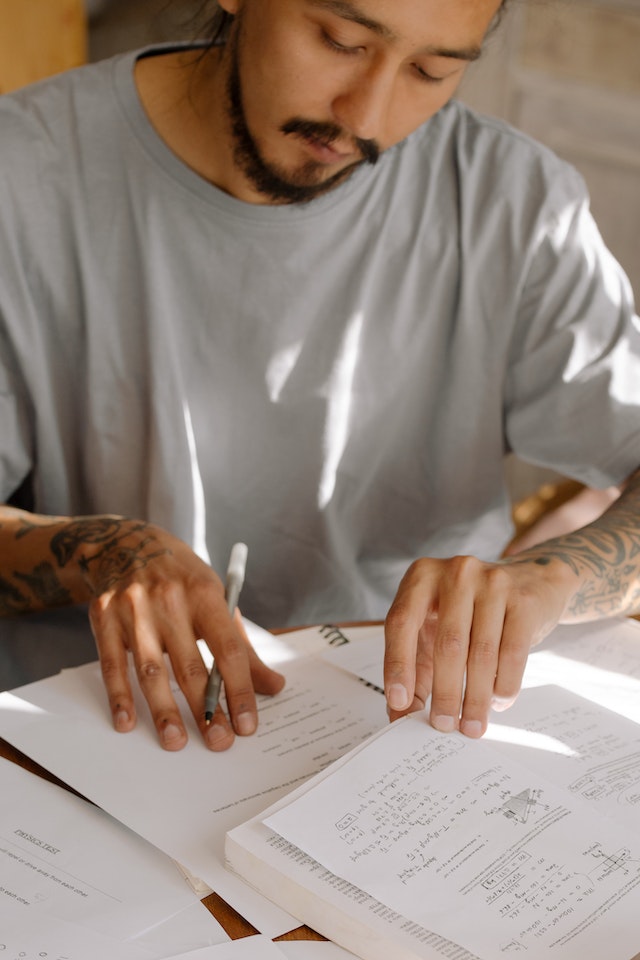 9. Establish a Routine
Having a regular study schedule help to signal to the brain that it is time to focus and remember. Establishing a routine goes beyond mere time management; it cultivates a mental environment primed for optimal learning. By adhering to a regular study schedule, learners create a predictable rhythm that their brains come to recognize and anticipate.
Just as our bodies respond to routines in sleep or eating, our brains too can be conditioned. When study times are consistent, the brain begins to associate these periods with focused attention and information absorption. This conditioned response means that, over time, entering a study session can automatically trigger heightened concentration and receptivity.
On top of that, a routine minimises decision fatigue—instead of expending mental energy deciding when to study, that energy is channeled directly into the learning process. In essence, a structured routine acts as a cognitive cue, signaling the brain that it's time to engage, focus, and retain.
10. Create a Learning Space
The ambience and structure of one's study space play a pivotal role in the efficacy of the learning process. A meticulously crafted environment, tailored to an individual's unique preferences, can dramatically enhance focus and memory encoding. While some learners find their stride amidst the silent aisles of libraries, others might flourish with the hum of a coffee shop or the soft melodies of background music.
However, regardless of the ambient preference, minimizing distractions remains paramount. Digital notifications, cluttered workspaces, or frequent interruptions can fragment attention, hampering the depth of information processing. By curating a study space that resonates with one's personal learning style and is free from potential disruptions, students pave the way for deeper engagement with the material, fostering robust and lasting memory formation.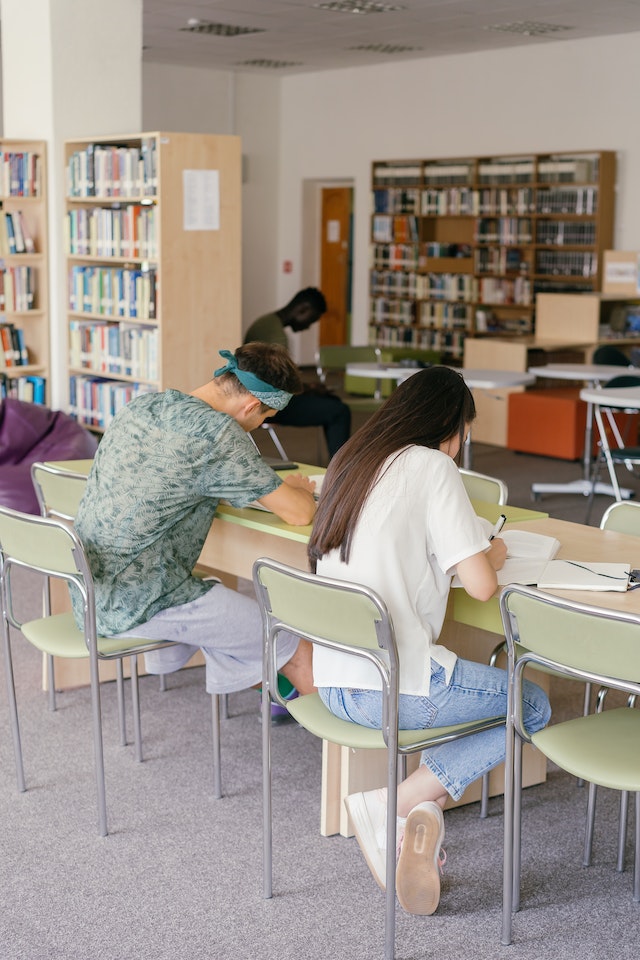 11. Make Connections
One of the most potent techniques to fortify memory is to anchor new information within the existing framework of knowledge. By drawing parallels, making analogies, or finding correlations between fresh data and what one already understands, learners effectively create a web of interlinked information. This interconnected network allows for multiple pathways to retrieve a single piece of data, enhancing the likelihood of recall.
Imagine the mind as a vast landscape of cities (existing knowledge) with emerging towns (new information). Building roads and bridges (connections) between them ensures that even if one route is blocked, multiple alternative pathways facilitate travel. By actively seeking out these connections, learners not only deepen their understanding of new concepts but also enhance the richness and accessibility of their memory landscape.
12. Stay Curious
Curiosity, often hailed as the cornerstone of innovation and learning, has a large impact on memory and cognition. When an individual approaches a subject with genuine interest and a thirst to know more, the brain becomes more receptive and alert, optimizing the encoding process. This heightened engagement is not just passive; it actively prompts the brain to seek patterns, ask questions, and delve deeper, fostering a richer understanding of the material.
Stay Hungry, Stay Foolish
– Steve Jobs
Then there is the emotional investment in the learning process—spurred on by curiosity—results in the release of dopamine, a neurotransmitter linked to motivation and memory. This biochemical response further solidifies memory retention. In essence, maintaining a curious disposition not only makes the journey of learning more enjoyable but also ensures that the knowledge acquired is etched more deeply and durably within our cognitive tapestry.
Top Tips: Enhancing Your Memory for Effective Learning
Improving memory isn't about trying to become a human supercomputer but about adopting effective strategies that can make learning smoother and more enjoyable. With regular practice and persistence, students at all levels can enhance their memory and make the most of their academic journey. We leave you with top tips to enhance your memory for effective learning.
Practice Active Engagement: Use elaborative interrogation by asking "how" and "why" questions. Teach or explain concepts to others to reinforce your understanding.
Employ Mnemonic Devices: Utilize acronyms, rhymes, songs, and visual imagery to aid memory, especially for lists or complex concepts.
Chunk and Organize: Break long information sets into manageable chunks and categorize them for easier recall.
Embrace Spaced Repetition: Distribute study sessions over time and review material at increasing intervals.
Prioritize Healthy Habits: Consume a brain-boosting diet, get adequate sleep, and engage in regular physical activity.
Practice Mindfulness and Meditation: Allocate time daily to center your mind, improving attention and cognitive function.
Single-Task, Don't Multitask: Concentrate on one task at a time for optimal memory encoding.
Test Yourself Regularly: Use active recall methods like flashcards or summaries to reinforce memory.
Establish a Study Routine: Set consistent study times to condition your brain for focused learning.
Craft a Productive Study Space: Create a personalised, distraction-free study space aligned with your learning style.
Connect New Knowledge: Link fresh information to what you already understand, building a web of interrelated concepts.
Fuel Your Curiosity: Cultivate an inquisitive mindset, making learning more engaging and memorable.
Conclusion
Remember, effective learning isn't just about the time spent studying, but the strategies employed. Incorporate these tips into your daily habits, and watch your memory and understanding flourish.
Related:
Further Reading Elsewhere on the Web: