University is a transformative phase, taking young adults from the structured world of high school to a realm where freedom reigns. However, with freedom comes responsibility. As students take on the challenges of higher education, they soon realize that university isn't just about attending lectures or turning in assignments; it's about self-growth. And at the heart of this growth are two crucial qualities: self-discipline and motivation.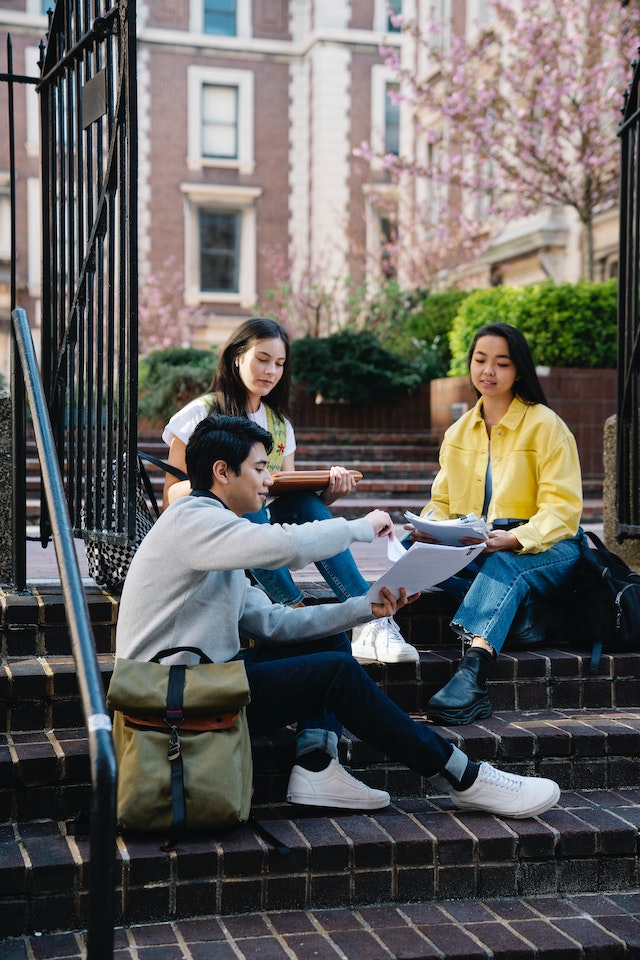 What is Self-Discipline?
Self-discipline refers to the ability to control one's feelings and overcome weaknesses. It's about making the right choices even when they're not the easiest or most appealing. At university, this translates to attending classes even when you don't feel like it, setting aside time for study despite distractions, and abstaining from procrastination.
Why is Self-Discipline Important?
Self discipling in university is paramount to your personal well-being. Hear us out here. If you don't have self-discipline, things will spiral out of control pretty quickly and by that we mean your academic life. That very purpose you enrolled into university to pursue your studies in the first place. So here are reasons why you need is.
1. Better Time Management
University curriculums are dense and demanding. With good self-discipline, students can allocate adequate time for each subject, ensuring that no area is neglected.
2. Reduced Stress
Procrastination often leads to last-minute cramming, which is stressful and less effective. With self-discipline, students can adopt a steady study routine, making exam periods more manageable.
3. Achieving Long-term Goals
University is a stepping stone towards larger life goals. Discipline helps students stay focused on these long-term objectives, ensuring they make consistent progress.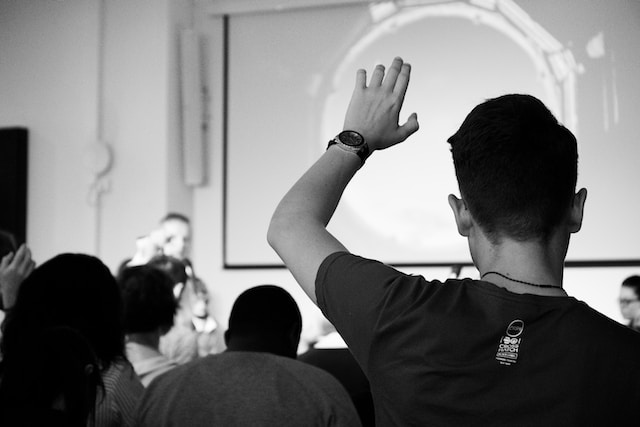 The Role of Motivation
Motivation is the drive that fuels our actions. It's the reason why we do what we do. In the context of university, it's the driving force that pushes students to excel, to learn as much as you can on the subjects, and to persevere during tough times.
How to Foster Motivation
Motivation is often likened to a spark that ignites our passion and drive, propelling us forward even when the path is challenging. Yet, maintaining a consistent level of motivation, especially in a demanding environment like university, can be elusive. The good news is that motivation isn't just a fleeting feeling; it's a muscle that can be strengthened. Here are the strategies that can help students cultivate and sustain this vital inner drive.
1. Set Clear Goals
Goals act as a roadmap for our endeavors. When students set clear and specific objectives, they have a tangible target to work towards. Whether it's achieving a particular GPA, mastering a specific subject, or delving into research, these milestones not only give direction but also provide a metric for tracking progress. As each goal is achieved, it builds a momentum that further fuels motivation.
Whether it's achieving a certain GPA, mastering a subject, or pursuing research, having clear goals can give students a direction and a reason to push forward.
Click To Tweet
2. Visualise Success
The power of the mind's eye is profound. By visualising the fruits of their labor, students can instill a deep sense of purpose. Imagining oneself acing an exam, unraveling a complex theory, or standing proud at a graduation ceremony can provide the emotional charge needed to wade through challenging times. This mental rehearsal, backed by positive emotions, can enhance commitment and drive.
Whether it's the joy of understanding a complex concept or the pride in receiving an accolade, these visions of success can drive students to give their best.
Click To Tweet
3. Stay Inspired
Inspiration is like a spark that can set the soul aflame. Engaging in activities beyond the regular curriculum can infuse fresh energy and perspective. By attending seminars, joining academic clubs, participating in workshops, or even immersing oneself in motivational literature or podcasts, students expose themselves to a reservoir of ideas and insights. This constant influx of knowledge and inspiration can rejuvenate their passion and zeal.
Engaging in seminars, joining clubs, attending workshops, or even reading inspirational literature can help reignite passion and motivation.
Click To Tweet
4. Seek Support
The journey through university can sometimes feel solitary, but it need not be. A strong support system can be a bedrock during trying times. Friends, family, mentors, or faculty members can offer guidance, share their experiences, or simply lend a listening ear. Knowing that there are people who believe in your capabilities can be the very push needed to surge ahead.
When motivation wanes, having a support system – whether friends, family, or faculty – can help students realign and refocus.
Click To Tweet
5. Establish Routine and Consistency
While bursts of motivation are great, they can be fleeting. Establishing a consistent routine helps harness these bursts and transform them into sustained drive. By setting aside dedicated study hours, taking regular breaks, and incorporating healthy habits, students can create a rhythm that maximizes productivity. Over time, this routine fosters discipline, which in turn supports and boosts motivation.
By incorporating these strategies, students can continually fan the flames of their motivation, ensuring that their drive remains alive and vibrant throughout their university journey.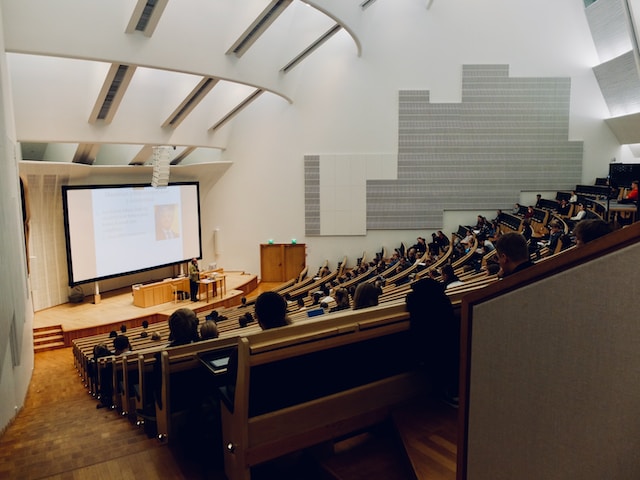 Overcoming Challenges
The road to academic success isn't always paved with ease; obstacles, setbacks, and moments of doubt are inevitable parts of the university journey. While these challenges can sometimes feel insurmountable, they also offer opportunities for growth, resilience, and self-discovery. Recognising and confronting these hurdles head-on is essential, not just for academic achievements but for personal development. Let's look at the strategies and insights to help students navigate these challenges and emerge stronger on the other side.
Every student will face moments of doubt or demotivation. During such times, it's essential to overcome these challenges, check here are the steps you can take.
Click To Tweet
1. Accept and Understand
It's natural to feel overwhelmed or uninspired occasionally. Recognise the feeling, understand its origin, and give yourself the grace to move past it. You can also seek an external perspective to offer clarity that you might miss. Seeking feedback from peers, mentors, or professors can provide fresh insights, better understanding and strategies to overcome challenges.
2. Break Tasks Down
Instead of viewing challenges as monolithic, break them down into smaller, more manageable tasks. Achieving these mini-goals can boost confidence and motivation. With practice, you can take on insurmountable barriers bit by bit turning them into opportunities to learn and grow. This mindset shift can transform daunting tasks into enriching experiences.
3. Celebrate Small Wins
Every achievement, no matter how minor, is a testament to a student's effort. Celebrate these moments to build momentum and positivity. With a positive approach you can continue to cultivate a love for learning and staying curious. That way, you can proactively equip yourself with knowledge and skills that will help in navigating new challenges.
4. Set Realistic Expectations
It's essential to set goals, but they should also be attainable. Overloading oneself can lead to burnout. Understand your limits, and don't hesitate to adjust your expectations based on realistic assessments of situations.
5. Prioritise Self Care
Physical and mental well-being play a significant role in facing challenges. Regular exercise, a balanced diet, adequate sleep, and mindfulness practices can enhance resilience and problem-solving abilities.
Apart from the above, you may also wish to stay connected with your peers or classmates by joining study groups, or participating in university activities. Isolation can amplify the challenges you face. Getting out there and mingle offers you a sense of belonging and a network of support. While on the subject of support, recognising when you need professional assistance and when you need to seek counselling or other support services. This is crucial for mental well-being and overall success.
Final Thoughts
Finally, university life is a blend of exhilarating freedoms and heavy responsibilities. While the journey is different for everyone, the principles of self-discipline and motivation remain universally relevant. By honing these skills, you not only set themselves up for academic success but also for a life of purpose, passion, and perseverance.
About Essential Skills for University
Essential Skills for Uni is a series of short and to-the-point blog posts providing concise, direct and easily digestible information to students at all levels, although aimed primarily at University students. In these articles, we will aim to provide practical advice, tips, and resources to help you navigate the challenges and make the most of your time at university. We'll explore study skills that will enhance your understanding and retention of information, research techniques that will strengthen your academic work, and organizational strategies that will enable you to juggle multiple commitments.
But it isn't just about academics. We will also explore areas of personal development, offering guidance on communication skills, teamwork, and building positive relationships. And, we will address topics such as stress management, self-care, and maintaining a healthy work-life balance. These skills are essential for your well-being and will contribute to your overall success and happiness during your university years.
We'll also touch upon professional skills that are crucial for your future career. We'll discuss resume writing, interview techniques, networking, and other valuable skills that will give you a competitive edge when you enter the job market. By honing these skills early on, you'll be better prepared for internships, part-time jobs, and other professional opportunities that come your way.