University is a time for growth and independence for many students, filled with new experiences, challenging courses, and a plethora of opportunities for personal and intellectual growth. At the heart of this academic journey is the necessity to conduct research.
Research is more than just finding information; it is about analyzing and synthesizing this information to present well-informed arguments. University coursework often requires conducting research and gathering information from various sources. Students need to be proficient at finding and evaluating credible sources, organizing information, and synthesizing it to support their opinions and arguments.
The Importance of Research Skills
It is easy these days to fall into a trap of misinformation especially when there are unreliable sources that are creating misinformation for the sole purpose of clickbait and generating viral information. The ability to conduct sound research is not only an academic requirement but also a critical life skill. It is not enough to just know how and where to find information; one must be discerning about the sources they rely on, especially in the digital age where anyone can publish content online.
Top 8 Key Research Skills for University Students
This article will cover the 8 top research skills every university students need to know:
1. Finding Sources
Begin your research by accessing academic databases like JSTOR, Google Scholar, and PubMed. Libraries, both physical and online, also offer access to books, journals, and articles. Familiarize yourself with your university's library resources early on. The aim here is to start with credible research from a variety of sources. This can feel overwhelming especially when there are vast amount of information out there. Knowing where to look and understanding the value of each source is a crucial starting point.
As a university student, you have to familiarise yourself with academic databases. These are specialised search platforms that offer access to vast collection of scholarly articles, journals, conference proceedings and more. Here, focus on subject-specific content that has been reviewed by peers for academic credibility. Check with your lecturer and library to find from them the academic databases that the university has access to.
Another option to digital databases, are the physical libraries. There you can an access to books, journals and archived materials not available online especially older archives and physical materials that have yet been digitised. But before you hit the library, be sure to check the online catalogue for the location of the materials you are looking for.
Finally, you can also find reliable sources of information in the form of online libraries and digital collections. Many universities provide digital access to a vast collection of e-books, journals and other academic resources. You can use the advanced search functionalities there to enable you to find specific information quickly.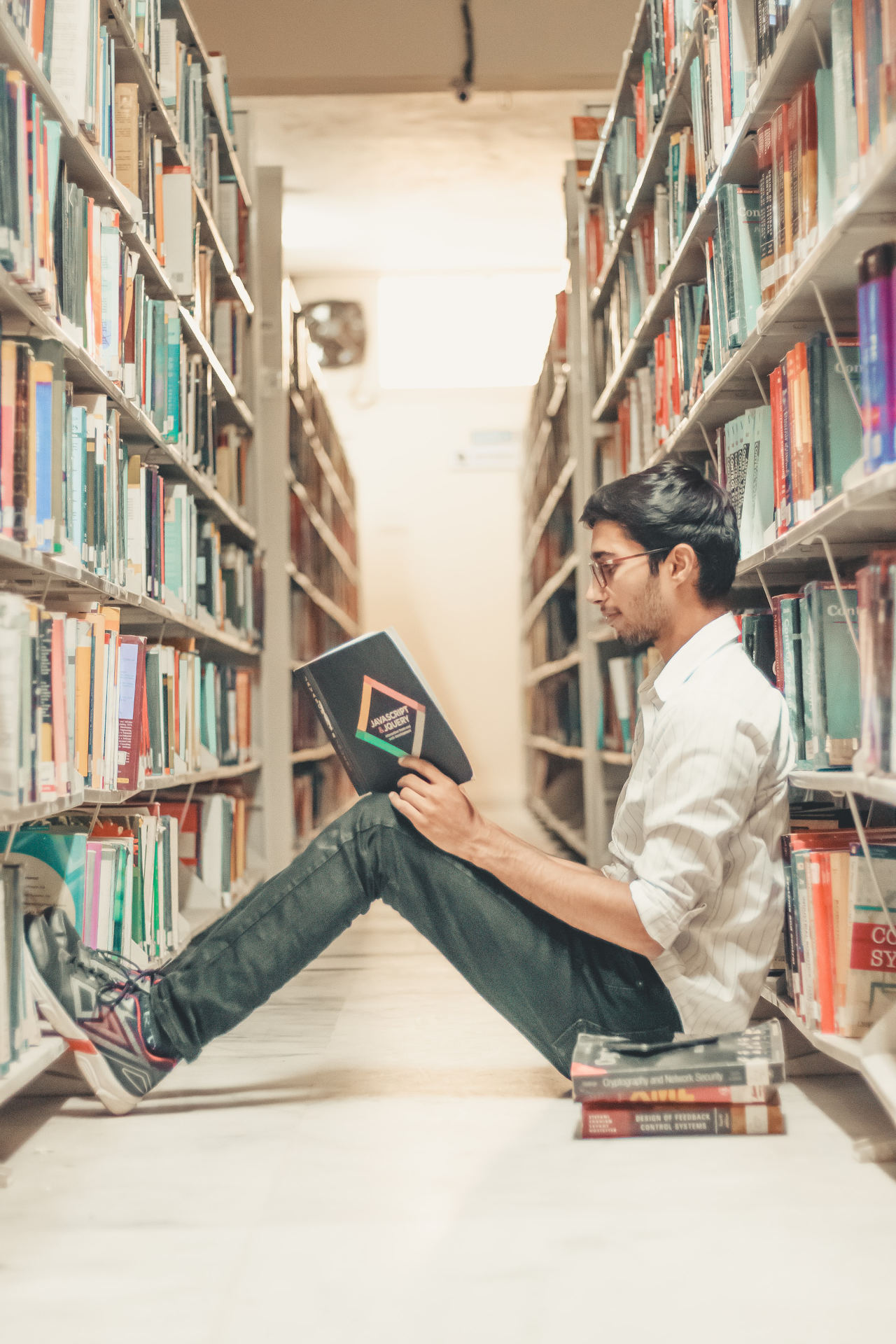 2. Evaluating Credibility
Not all sources are created equal. Look for peer-reviewed journals, books from reputable publishers, and sources cited by experts in the field. These will lend authority and weight to your research. They will ensure that the conclusions you draw are based on verified, respected and rigorous data. Be wary of outdated materials or sources that lack citations. Use of unreliable sources can lead to inaccurate findings, misinformed decisions and can ultimately impact on your grades.
So how does one go about checking that the source is credible. Peer review is a good starting point. This is a process where experts in the field evaluate and critique an author's work before it is published. This means that his or her research paper has undergone scrutiny and validation to ensure that it meets a certain standard. Most academic journals for example JSTOR and PubMed will indicate if they are peer-reviewed.
The next thing to look out for is the reputation of the publisher. The credibility of a publisher is a testament to the credibility of the content they product. Use only recognised and reputable publishers. These are well established academic publishers like Oxford University Press, Cambridge University Press or Springer. They apply a more rigorous section and review process. If a book or journal is published by a well-known academic press, it carries a lot of weight as to its quality.
The credibility of a piece of writing or research can also be verified by the citations and references it calls upon. They show where information originates and provide a pathway for others to verify the information and data it refers to. Don't be afraid to reject any broad claims with no references or those that lack a bibliography or works cited section.
Other credibility checks when it comes to the information you are considering for your information are the publication date, authors credentials such as institution affiliations, past publications and professional background and finally, any bias and objectivity. The latter involves spotting overt biases as well as signs of objective presentation rather than strong subjective angles.
3. Effective Note-taking
As you gather information, it's essential to take comprehensive notes. The process of research is not just about amassing information, it is also about assimilating and organising that information in a manner that is conducive to understanding, recall and application. Here is where effective note-taking comes into play.  Use thee steps to take strategic, well-organised notes to enhance your comprehension and synthesis of complex materials. Consider tools like OneNote, Evernote, Notes, Freeform or even the traditional highlighter and sticky notes. Remember to note down the source for citation later.
First and foremost, read and summarise purposefully. The main objective of note-taking is to distill lengthy, intricate materials into concise, manageable summaries. This requires you to get critical with the content by identifying the key points and theme. Now, instead of just verbatim transcription, aim to synthesise and capture the essence of the information.
There are a variety of techniques and tools at your disposal to do this. For techniques, create a hierarchical and structured outline using headings, subheadings and bullet points to organise the information. You can also use a mind map, creating a visual representation where the central ideas are drawn in the middle and any related ideas as branches to create a web of interconnected concepts. Then there is the Cornell Method that involves dividing the note page into three sections; cues, notes and summary and proceed to fill it up.
For tools, take a look at cloud-based note taking apps such as Evernote. There is also Microsoft OneNote, a digital notebook that lets you add text, scribbles and sketches, handwritten notes and clippings from the web. If you are on iOS or Mac platforms, consider Notes and Freeform. Both can be shared with other collaborators with Notes offering the ability to create checklists, scribbles, add media and links and Freeform offering a giant board on which to place shapes and text boxes, draw, and import other media. Remember to track your courses, more about this under citation.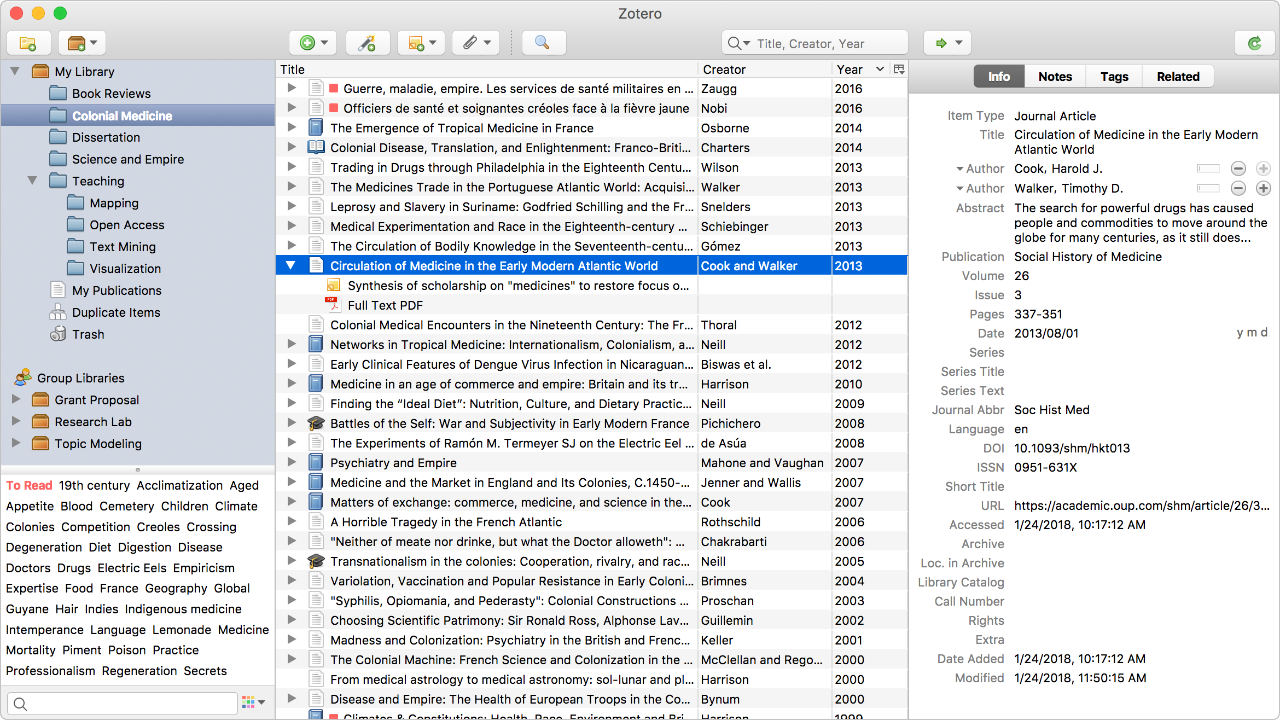 4. Organising Information
Create a system to categorize your findings. This can be thematic, chronological, or any other structure that makes sense to your research topic. Mind maps, outlines, and software like Zotero, a tool that lets you collect, organise, annotate, cite and share your research as well as Google Sheets or Microsoft Excel can help in organising and referencing. A well-organised research structure not only helps with personal comprehension but also lends clarity to the eventual presentation of that research. We look at some of three different approaches.
At the core of organising information is categorisation. Sifting through a mountain of uncategorised notes when writing a paper can be time consuming and post a challenge to any thought process. Finding the right way to categorise the information ensure that relevant information is easily accessible streamlining the writing process. So what are the methods of organisation.
You can organise your information using one of these methods or other structure you deem appropriate. The first method being thematic. Grouping information according to their themes or subjects allows for in-depth exploration of each topic. This is suitable for when there are multiple facets to a research topic that warrants separate discussions. Another method of organisation is by chronological order. This is useful for historical or event-driven topics as it organises information on a timeline, providing a clear progression of events or developments.
Last by not least there is the hierarchical approach a kin to the mind map technique in the previous section. You can organise your information in a top down approach starting with the most general ideas and narrowing down to specific details. This helps build a broad understanding before going into the intricacies of the subject. This method is great for visual learners, hence why we mentioned Mind Maps to help you visualise the relationships between different ideas or concepts.
5. Synthesising Information
Once you've gathered your information, you'll need to make sense of it. This involves drawing connections, analysing patterns, merging various perspectives, reorganising overarching patterns and forming your argument or perspective, crafting an original viewpoint. This process is called synthesising information and it is where your critical thinking skills come into play. Critical thinking will transform the raw data and materials you collated into your final thesis. Lets look at the basics for synthesis of information.
Often you will find that researches confuse summarising with synthesis. While summarising is about condensing information, synthesizing entails linking different ideas to present a broader, more nuanced perspective. It's like looking at individual threads (summaries) and understanding how they can weave together to form a fabric (synthesis).
To synthesise information, start by finding links between seemingly unrelated pieces of information. This might mean noticing common themes in different sources, contrasting viewpoints on an issue or uncovering underlying patterns in data. This process asking questions like "How are the ideas related?" or "What happens when I juxtapose these two perspectives?"
Once you have established that, develop a thesis or argument. These connections forms the backbone of your research, a guiding light that provides direction and purpose. It is an original insight, informed by the data gathered but elevated by personal analysis. To do all the above, you will need to have a critical and research mind set, see "Cultivating a Research Mindset" below.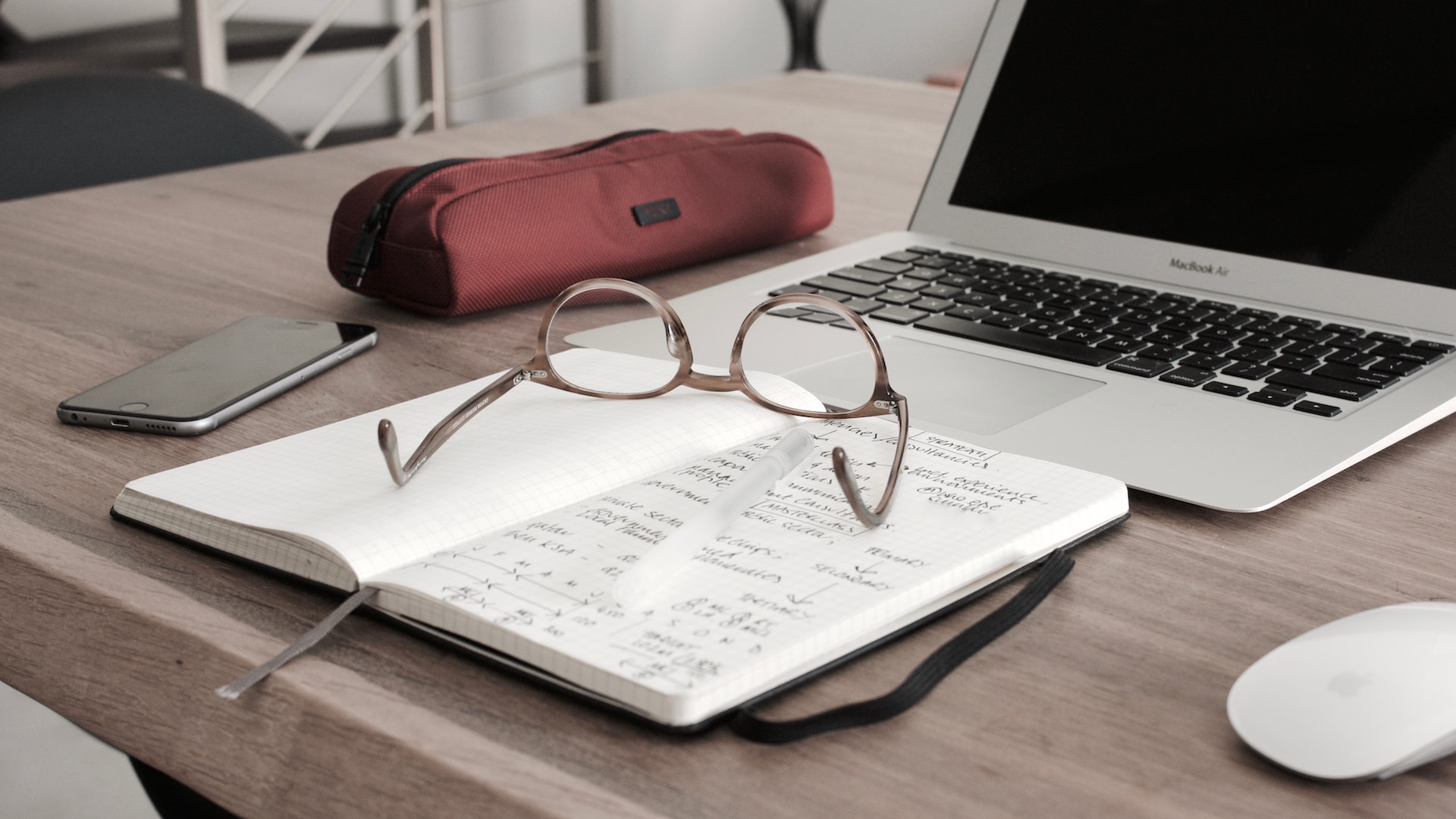 6. Citation and Avoiding Plagiarism:
Always give credit where credit is due. Understand the citation style required (APA, MLA, Chicago, etc.) and use tools like Citation Machine to help. We wrote a whole article on How to Reference so do check that out. Plagiarism, even when unintentional, can have severe consequences, so always cite your sources. Back to citation, this is a fundamental practice in all research work to respect the original thought and upholds the integrity of scholarly work.
So how does one go about citing the works of others in their research? Different academic disciplines favour different citation styles. The APA (American Psychological Association) format, for instance, is prevalent in the social sciences. In contrast, the humanities might lean towards MLA (Modern Language Association), and history or art often uses Chicago. Understanding the style pertinent to one's field or assignment is crucial.
Each citation styles has specific rules about formatting, order of information, and punctuation. Whether it's the placement of dates in APA or the use of footnotes in Chicago, mastering these nuances is vital for consistency and professionalism. If in doubt, check with your department, research assistant or advisors to establish the format that you need to comply with.
To avoid plagiarising someone else's ideas, words or work even if it is intentional, you can run your work through popular plagiarism checkers when writing your final draft. These tools are usually available at universities. Sometimes, we unintentionally plagiarise and this can arise from poor note-taking, lack of understanding about paraphrasing or unfamiliar with the citation practices. Get these corrected will avoid potential disciplinary action. bad grades or worst, expulsion.
7. Using Technology
We already mentioned a few tools to help with your research. Familiarise yourself with the research-specific software and digital tools not only speeds up the research process but can also help in storing, organising, and analysing data. A list of helpful research tools by category is listed below:
Research Management Software: Tools like EndNote or Mendeley have revolutionized the way researchers manage their references and sources. They not only help in organizing and categorizing research materials but also simplify the citation process, adapting to various citation styles with ease.
Data Analysis Software: For those delving into quantitative research, software like SPSS or R offers advanced statistical analysis capabilities. They transform raw data into meaningful insights, visualizing trends, patterns, and relationships.
Cloud Storage and Collaboration: Platforms like Dropbox or Google Drive are indispensable for researchers working on collaborative projects or those needing access across multiple devices. These tools ensure that data is safely stored, easily retrievable, and shareable with peers or mentors. Your university may already offer these so make the most of them.
Digital Note-taking: Applications such as Evernote or OneNote offer sophisticated note-taking capabilities, allowing researchers to annotate, categorize, and even search their notes. Those on Mac and iOS platforms have at their disposal, Notes and Freeform, both of which are free. The ability to integrate multimedia, web links, or even voice recordings can further enhance the richness of one's research documentation.
8. Seek Feedback
Once you've drafted your research or paper, seek feedback. This could be from peers, instructors, research assistants, advisors or academic counsellors. A fresh set of eyes can often spot gaps or inconsistencies and even help you cover all your bases.
Seeking feedback does three things. It allow your work to be examined from multiple angles to gauge its clarity especially from peers with a background in the same field. Research assistants, Advisors and Instructors on the other hand can offer feedback on the depth and structure of your paper while academic counsellors can provide guidance on the broader narrative or presentation.
It also allows you to capture any oversights such as typography errors and unintentional gaps in arguments, which are all easy fixes. Thirdly, you have the opportunity to enhance the argumentation and structure with their feedback, introducing better ways to structure your arguments or more convincing ways to put your points forward.
Through the feedback seeking process, be open and receptive. Remember, the goal is the refinement of the research. Getting a diverse feedback lets you strengthen your argument and thesis. Review, reflect and act on those feedback where necessary.
Cultivating a Research Mindset
Being proficient in research is not just about mastering a set of skills; it's also about cultivating a mindset. Be curious, ask questions, and don't be afraid to dive deep into topics that interest you. Recognize that research is iterative – your understanding of a topic will evolve as you find more information. At all times, use the following critical thinking skills:
Questioning Assumptions: Good synthesis involves not taking information at face value. Probe the assumptions underlying different sources. Ask why authors might hold certain viewpoints and what biases or external factors could influence them.
Analyzing Relevance and Reliability: Not all information is equally pertinent. Part of synthesizing involves deciding which pieces of information are most crucial to your argument and which might be ancillary or even redundant.
Seeking Out Gaps: Critical thinking isn't just about understanding what's present—it's also about noticing what's missing. Are there questions left unanswered by your sources? Are there areas of potential further research or unexplored perspectives? Recognizing these gaps can further refine and strengthen your synthesis.
Embracing the Complexity: One of the challenges—and joys—of synthesis is grappling with the inherent complexity of research topics. It's about understanding that there are rarely straightforward answers, but rather layers of nuance and interrelation. Embracing this complexity, rather than shying away from it, leads to richer, more profound insights.
Final Thoughts
Research is foundational to the academic experience at the university level. Mastering the art of research not only ensures better grades but also prepares students for a lifetime of informed decision-making and continuous learning. In a world saturated with information, the ability to sort through the noise and find credible, valuable knowledge is truly an essential skill.
About Essential Skills for University
Essential Skills for Uni is a series of short and to-the-point blog posts providing concise, direct and easily digestible information to students at all levels, although aimed primarily at University students. In these articles, we will aim to provide practical advice, tips, and resources to help you navigate the challenges and make the most of your time at university. We'll explore study skills that will enhance your understanding and retention of information, research techniques that will strengthen your academic work, and organizational strategies that will enable you to juggle multiple commitments.
But it isn't just about academics. We will also explore areas of personal development, offering guidance on communication skills, teamwork, and building positive relationships. And, we will address topics such as stress management, self-care, and maintaining a healthy work-life balance. These skills are essential for your well-being and will contribute to your overall success and happiness during your university years.
We'll also touch upon professional skills that are crucial for your future career. We'll discuss resume writing, interview techniques, networking, and other valuable skills that will give you a competitive edge when you enter the job market. By honing these skills early on, you'll be better prepared for internships, part-time jobs, and other professional opportunities that come your way.