Essential Time Management Skills
Time management skills are essential for university students to succeed academically and maintain a healthy work-life balance. While some of these time management skills might have been important at school level, at Uni, you will be expected to juggle a lot more areas of your life, on your own, and without your family's immediate help and support.
Modern university life demands that students not only juggle learning and socialising but many also have part-time work to reduce their loan amounts and help with living expenses. With all these demands on time, it is important for students to know how to prioritise, and say no when the need arises. Learning to work to a schedule and not procrastinate also ensures that time is used efficiently. Most important of all, is to learn to reflect and adapt to different needs and demands as they arise and to recognise when things become more than you can handle.
Time management skills are an essential part to a successful transition from school to university and eventually to the world of work.
In this post, we outline the most important aspects of time management that you should be aware of. These include: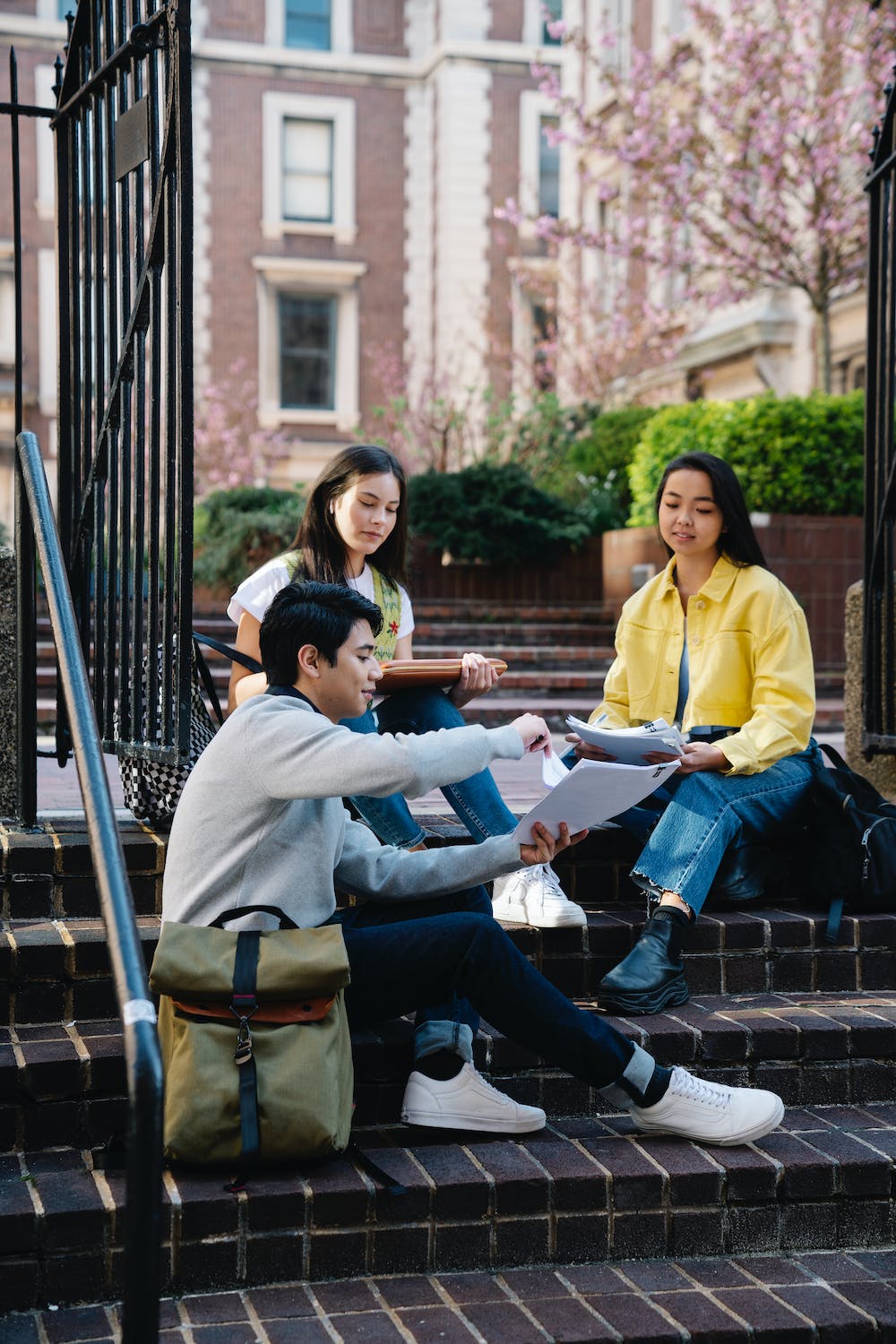 1. Prioritise, prioritise, prioritise
Learn to prioritise tasks based on their importance and urgency. Identify the most critical assignments, projects, and exams and allocate your time accordingly. Focus on high-priority tasks first to ensure you meet deadlines and achieve your academic goals.
2. Set SMART goals
Specific, Measurable, Achievable, Relevant, and Time-bound (SMART) goals help you stay focused and track your progress. Break down larger tasks into smaller, manageable chunks, and set specific deadlines for each component. This approach provides clarity and makes your goals clearer and more attainable.
3. Create a schedule
Use a planner, calendar, or digital tools to create a schedule that includes your classes, study time, extracurricular activities, and personal commitments. Allocate specific time slots for different tasks and try to stick to your schedule as much as possible. Be realistic about how long tasks will take. Remember to allow for breaks and unexpected delays.
4. Avoid procrastination
Procrastination can lead to increased stress and poor-quality work. If you do find yourself procrastinating, try to understand why, and then implement strategies to overcome it. It often helps to break tasks into smaller steps, set deadlines, use timers, or reward yourself after completing a task. Practice self-discipline and develop good work habits to stay on track.
5. Eliminate distractions
Identify and minimise distractions that hinder your productivity. Put away your phone or use apps that block social media and other distracting websites during study sessions. Find a quiet and organized study environment where you can focus without interruptions.
6. Time blocking and batching
Consider using time-blocking techniques to allocate specific time slots for specific activities. Batching similar tasks together, such as reading assignments or studying for similar related subjects, can improve efficiency by reducing context switching.
7. Take regular breaks
Breaks are crucial for maintaining productivity and preventing burnout. Schedule short breaks during study sessions to recharge and rejuvenate your mind. Consider using techniques like the Pomodoro Technique, where you work for a set amount of time (e.g., 25 minutes) and then take a short break (e.g., 5 minutes).
8. Learn to say no
As a student, you may encounter numerous demands on your time, including social events, extracurricular activities, and requests from others. It's important to set boundaries and learn to say no when necessary. Prioritize your commitments and ensure you have enough time for your studies and personal well-being.
9. Ask for help
If you're struggling with time management or feeling overwhelmed, don't hesitate to seek support. Reach out to your lecturers, tutors, classmates, or academic advisors for help. They may be able to provide valuable tips, resources, and assistance to help you manage your workload more effectively.
10. Reflect and adapt
Regularly assess your time management strategies to determine what works best for you. Reflect on your productivity, identify areas for improvement, and make necessary adjustments. Flexibility and adaptability are key to optimizing your time management skills.
By developing strong time management skills, you can enhance their productivity, reduce stress levels, and maintain a healthy balance between academics and personal life.
About Essential Skills for Uni Series
Essential Skills for Uni is a series of short and to-the-point blog posts providing concise, direct and easily digestible information to students at all levels, although aimed primarily at University students. In these articles, we aim to provide practical advice, tips, and resources to help you navigate the challenges and make the most of your time at university. We explore study skills that will enhance your understanding and retention of information, research techniques that will strengthen your academic work, and organisational strategies that will enable you to juggle multiple commitments.
But it isn't just about academics. We also explore areas of personal development, offering guidance on communication skills, teamwork, and building positive relationships. And, we address topics such as stress management, self-care, and maintaining a healthy work-life balance. These skills are essential for your well-being and will contribute to your overall success and happiness during your university years.
We also cover professional skills that are crucial for your future career. We discuss resume writing, interview techniques, networking, and other valuable skills that will give you a competitive edge when you enter the job market. By honing these skills early on, you will be better prepared for internships, part-time jobs, and other professional opportunities that come your way.