Critical thinking skills are an essential part of every learning experience regardless of the degree-type you are pursuing at University level. These skills allow you to actively engage with ideas, concepts and arguments. They will also encourage you to think and consider information and evidence analytically, challenge assumptions, consider alternative perspectives before arriving at a reasoned conclusion and informed decision.
Developing Critical Thinking Skills
Developing critical thinking skills involves a combination of practice, exposure to diverse perspectives, and adopting a structured approach to problem-solving. It also requires you to learn to listen and communicate your opinions and ideas well. It goes beyond merely memorising facts or accepting information at face value. Instead, critical thinking skills encourage individuals to approach complex issues with clarity, consideration, and objectivity.
Building critical thinking skills are something that you may be able to learn about theoretically, but in practise, it will require inter-personal interactions, participation in discussion and debate groups and generally being more extrovert about sharing your ideas and opinions.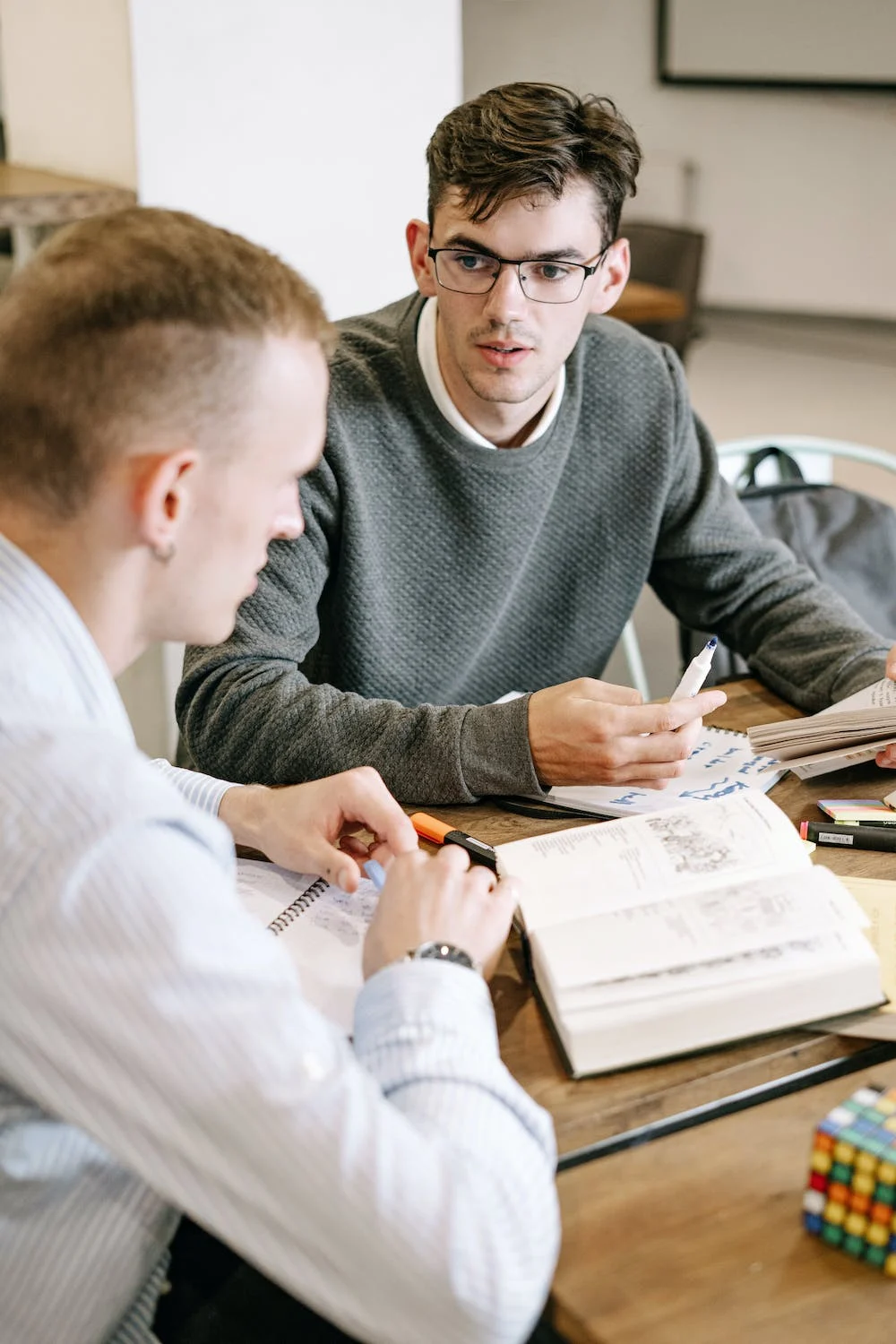 How to Develop Critical Thinking Skills
Here, we are some strategies on how to develop your critical thinking skills.
1. Embrace intellectual curiosity
Approach your studies with a genuine desire to understand and question the material. Cultivate a sense of curiosity and actively seek out different perspectives and viewpoints. Ask thought-provoking questions and be open to exploring new ideas.
2. Question assumptions
Take the initiative to question assumptions presented in lectures, readings, or discussions. Ask yourself why certain ideas or beliefs are presented as facts. By challenging these assumptions, you'll develop a habit of examining information more critically and gain a deeper understanding of the subject matter.
3. Seek diverse perspectives
Actively seek out diverse perspectives by engaging in discussions with classmates, joining study groups, or attending extracurricular activities. Exposure to different viewpoints encourages critical thinking as you analyze and evaluate various arguments, considering their strengths and weaknesses. This practice broadens your own perspective and enhances your ability to think critically.
4. Analyze and evaluate evidence
Develop the skill of analyzing and evaluating evidence critically. Assess the credibility and reliability of sources, consider the methodology employed, and examine any potential biases. By carefully evaluating evidence, you can make more informed judgments and develop stronger arguments.
5. Actively listen
Engage in active listening during lectures and discussions. This involves focusing your attention on the speaker, asking clarifying questions, and critically assessing the arguments being presented. Active listening promotes critical thinking by allowing you to identify logical fallacies, evaluate the coherence of arguments, and contribute thoughtfully to the conversation.
6. Reflect and self-assess
Regularly reflect on your own thinking processes, biases, and assumptions. Take the time to critically analyze your own arguments and beliefs. Consider alternative perspectives and be open to revising your ideas based on new evidence. Engaging in self-assessment fosters personal growth and helps refine your critical thinking skills.
7. Solve problems creatively
Engage in problem-solving activities that require you to think critically and creatively. Participate in group projects, tackle challenging assignments, or seek out real-world problem-solving opportunities. These experiences provide a platform for applying logical reasoning, evaluating multiple solutions, and making informed decisions.
8. Engage in debates and discussions
Actively participate in debates and discussions both inside and outside the classroom. This involvement encourages critical thinking by presenting opportunities to analyze opposing arguments, construct compelling counterarguments, and refine your communication skills. Engaging in debates challenges you to think critically, defend your ideas, and consider alternative viewpoints.
9. Embrace intellectual curiosity
Cultivate a sense of intellectual curiosity by exploring topics beyond your required coursework. Read books, articles, or research papers on subjects that interest you. This practice exposes you to new ideas and challenges you to think critically about diverse topics, expanding your analytical skills.
10. Practice logical reasoning
Learn and apply the principles of logical reasoning to your academic work. Familiarize yourself with logical fallacies and strive to avoid them in your arguments. Develop the ability to construct well-supported, coherent arguments based on evidence and sound reasoning.
11. Read widely and think critically about what you read
Expand your knowledge by reading books, articles, and research papers on a wide range of topics. Practice active reading by questioning the author's arguments, identifying assumptions, and evaluating the evidence presented. Consider different interpretations and form your own well-founded opinions.
12. Collaborate and seek feedback
Collaborate with classmates and seek feedback on your ideas and arguments. Engaging in constructive discussions with peers promotes critical thinking by encouraging you to defend your viewpoints, consider alternative perspectives, and refine your arguments based on feedback.
Final Thoughts
By implementing these strategies into your academic journey, you can actively develop and strengthen your critical thinking skills. These skills will not only benefit your studies but also equip you with the ability to think analytically, solve complex problems, and make informed decisions throughout your personal and professional life.
Remember, developing critical thinking skills is an ongoing process that requires consistent practice and dedication. By actively engaging with the material, seeking diverse perspectives, and challenging your own assumptions, you'll be well on your way to becoming a more effective critical thinker. Embrace the journey and enjoy the intellectual growth that comes along with it!
About Essential Skills for Uni Series
Essential Skills for Uni is a series of short and to-the-point blog posts providing concise, direct and easily digestible information to students at all levels, although aimed primarily at University students. In these articles, we aim to provide practical advice, tips, and resources to help you navigate the challenges and make the most of your time at university. We explore study skills that will enhance your understanding and retention of information, research techniques that will strengthen your academic work, and organisational strategies that will enable you to juggle multiple commitments.
But it isn't just about academics. We also explore areas of personal development, offering guidance on communication skills, teamwork, and building positive relationships. And, we address topics such as stress management, self-care, and maintaining a healthy work-life balance. These skills are essential for your well-being and will contribute to your overall success and happiness during your university years.
We also cover professional skills that are crucial for your future career. We discuss resume writing, interview techniques, networking, and other valuable skills that will give you a competitive edge when you enter the job market. By honing these skills early on, you will be better prepared for internships, part-time jobs, and other professional opportunities that come your way.