Social media platforms have transcended their original purpose of personal connection and have become vital tools in the field of education. Their influence extends beyond the typical "like" or "share" and delves into facilitating collaboration, enhancing communication, and supporting academic growth. We look into the role of social media in education especially in the areas of collaboration, communication and beyond.
This article delves into the multifaceted role that social media plays in education and its evolving significance in contemporary learning environments.
1. Building Virtual Learning Communities
Instructors and learners alike are increasingly turning to platforms like Instagram, Snapchat, Facebook, Twitter (now known as X), and LinkedIn to build virtual learning communities. These platforms, initially not designed for educational purposes, have turned into spaces where students can discuss assignments, share resources, and extend classroom discussions. The informal nature of these platforms makes them ideal for spontaneous learning and peer-to-peer collaboration.
2. Broadening Horizons with Global Connections
Social media removes geographical constraints, allowing students to connect with peers, experts, and educators worldwide. Imagine a class in the United States collaborating with another in Japan on a joint project, sharing perspectives, and deriving insights that would otherwise be unreachable within the confines of a single classroom. Such global collaborations foster cultural awareness, critical thinking, and a broader understanding of world issues.
3. Enhancing Teacher Professional Development
Educators, too, benefit immensely from the vast professional network that social media offers. Platforms like Twitter host weekly educational chats (#edchat, for example) where teachers share resources, discuss methodologies, and delve into the latest pedagogical research. These real-time discussions help teachers remain at the forefront of educational innovations.
4. Real-world Application of Knowledge
Platforms like Instagram and TikTok, where users generate a wide range of content, can serve as avenues for students to apply their knowledge in real-world scenarios. For instance, students could create content related to their subjects, promoting both creativity and a deeper understanding of the material. Such platforms also offer a unique way for students to demonstrate their learning visually.
5. Potential Pitfalls and the Need for Digital Literacy
While the advantages are numerous, educators and students must be wary of potential pitfalls. Misinformation, privacy concerns, and the potential for distraction are real challenges in the world of social media. To combat these, it's essential that education systems incorporate digital literacy into their curriculum. Equipping students with the skills to discern credible from non-credible information, understand digital footprints, and use social media ethically is as crucial as teaching traditional subjects.
6. The Future of Social Media in Education
As technology continues to evolve, so will the ways in which we integrate social media into education. Augmented reality (AR), virtual reality (VR), and the rise of AI-driven educational bots on platforms like Facebook Messenger promise a future where the lines between traditional education and digital learning are even more blurred.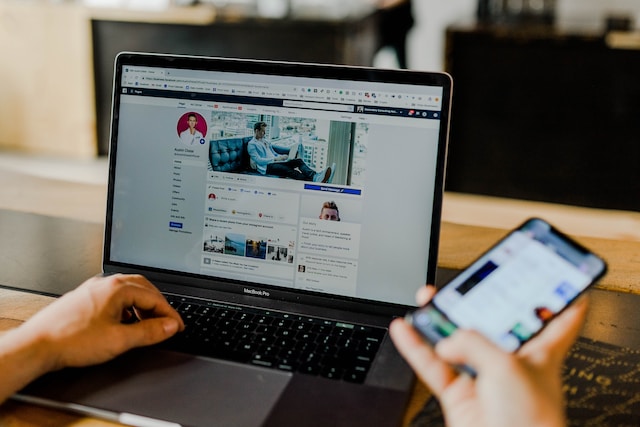 7. Personalized Learning Experiences
Social media allows students to follow academic influencers, subject matter experts, or educational channels tailored to their interests. Platforms like YouTube or TikTok offer a plethora of tutorials and educational content that students can access at their own pace. This aids in fostering a personalized learning experience where students can delve deeper into subjects of personal interest.
8. Enhancing Parental Engagement
Many educational institutions use social media platforms to keep parents in the loop about school events, achievements, and updates. Not only does this foster a sense of community, but it also provides a platform for parents to engage, ask questions, and be a part of their child's educational journey.
9. Facilitating Lifelong Learning
The ubiquity of social media means that even after formal education, individuals continue to be exposed to educational content. Whether it's an insightful article shared on LinkedIn or a documentary snippet on Facebook, social media ensures that the process of learning never truly stops, advocating the concept of lifelong learning.
10. Platforms as Feedback Mechanisms
Educators can use social media to gather feedback about their teaching methods, course content, or classroom activities. Polls on Instagram or Twitter, for example, can provide real-time feedback, allowing educators to adapt their methodologies for better student outcomes.
11. Gamification and Interactive Learning
Some educators creatively leverage platforms like Kahoot!, integrating them with social media to host online quizzes or competitions. This gamification of learning material makes the education process more interactive, engaging, and fun.
12. Preparing Students for the Digital World
Incorporating social media into the education system prepares students for the digitalized world. They become familiar with digital communication tools, online networking, and the norms of online interactions, skills that are becoming increasingly vital in the modern workplace.
BONUS: Potential for Interdisciplinary Learning
Students can join diverse groups or follow pages that cater to myriad interests, from science and technology to arts and humanities. This exposure can encourage interdisciplinary learning, where a student can see the interconnectedness of different fields and appreciate a broader spectrum of knowledge.
By further exploring these aspects, the profound impact of social media on modern education becomes even more evident. It's clear that when used judiciously, these platforms can significantly enhance the learning experience, promoting not just academic growth but holistic personal development.
In the intertwining realms of education and social media, there's a clear shift from the conventional to the innovative. The benefits of collaboration, global communication, and real-time feedback are immense, but they come with the responsibility of navigating the digital realm safely and intelligently. As we move forward, harnessing the potential of social media for educational purposes will require adaptability, continuous learning, and a commitment to digital citizenship.