In recent years, the Internet of Things (IoT) has revolutionized various industries, from healthcare to manufacturing. Now, this cutting-edge technology is making its way into education, transforming traditional classrooms into connected learning environments.
By seamlessly integrating IoT devices and systems, educators can enhance the learning experience, improve efficiency, and unlock new possibilities for students. Let's explore how IoT is connecting the classroom and reshaping education.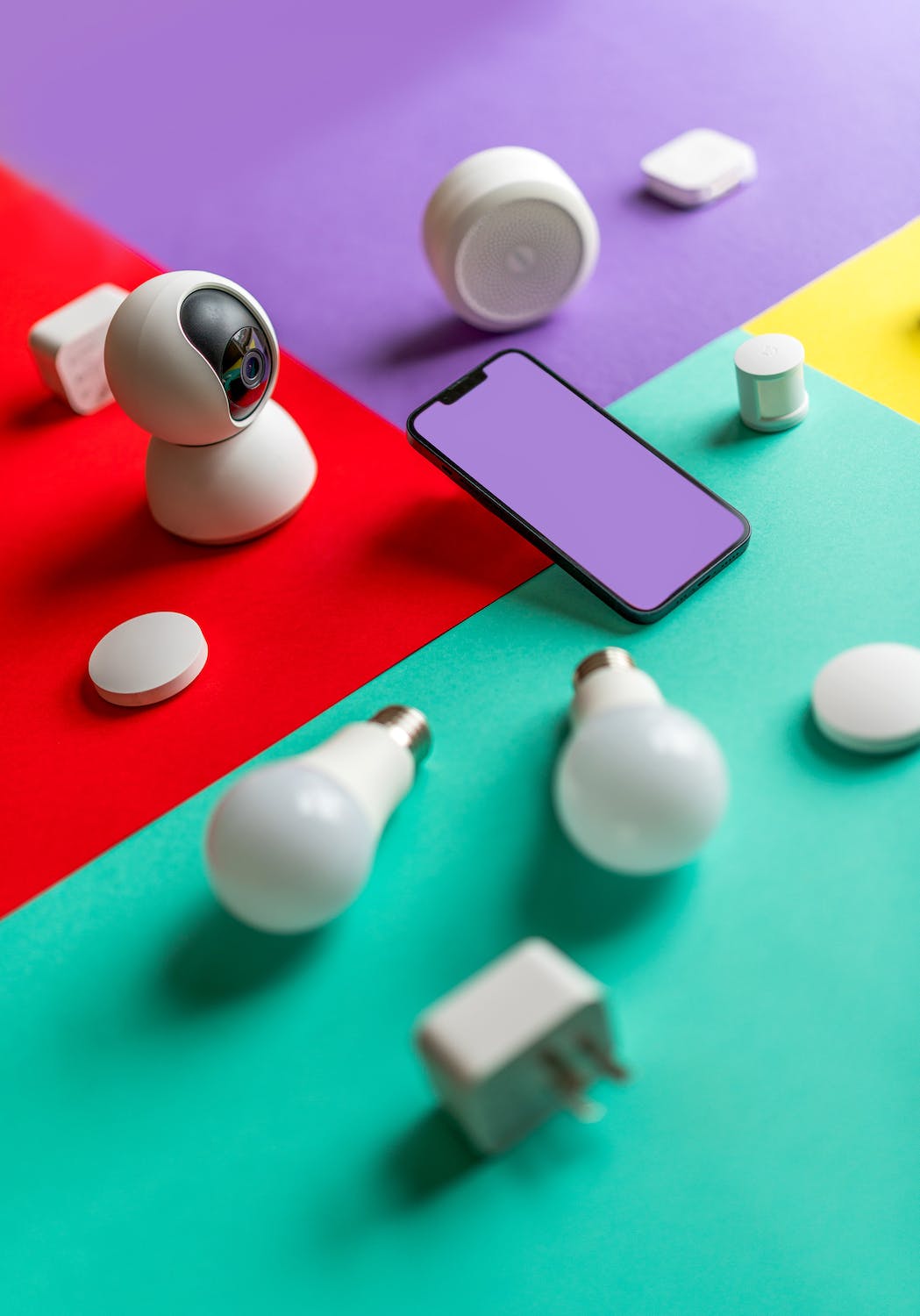 What is IoT (Internet of Things)
The concept of IoT involves connecting everyday objects to the internet, enabling them to send and receive data, communicate with each other, and perform tasks autonomously. It has the potential to revolutionize the way we live and interact with the world around us. It uses a vast network of interconnected devices, objects, and systems that are embedded with sensors, software, and internet connectivity, allowing them to collect and exchange data. These "smart" devices can range from everyday objects like thermostats and home appliances to complex industrial machinery and vehicles.
The IoT ecosystem enables these devices to communicate with each other, as well as with humans, creating a seamless and intelligent network. Through this connectivity, IoT devices can gather real-time information, analyze data, and autonomously make decisions or take actions. This technology has far-reaching implications across various sectors, including healthcare, transportation, agriculture, manufacturing, and now education.
What are its Applications
The power of the IoT lies in its ability to generate an unprecedented amount of data and provide valuable insights that can drive efficiency, enhance decision-making, and improve overall experiences. For example, in healthcare, IoT devices can monitor patient vitals remotely, enabling early detection of health issues and reducing hospital visits. In agriculture, sensors can collect data on soil moisture and weather conditions, optimizing irrigation and crop yield. In smart cities, IoT can improve traffic flow, reduce energy consumption, and enhance public safety.
Are there any Challenges
However, with the vast potential of IoT comes challenges. Security and privacy concerns are paramount, as the interconnectedness of devices opens up vulnerabilities to cyber-attacks and data breaches. Additionally, standardisation and interoperability issues need to be addressed to ensure seamless integration and compatibility between various IoT devices and systems.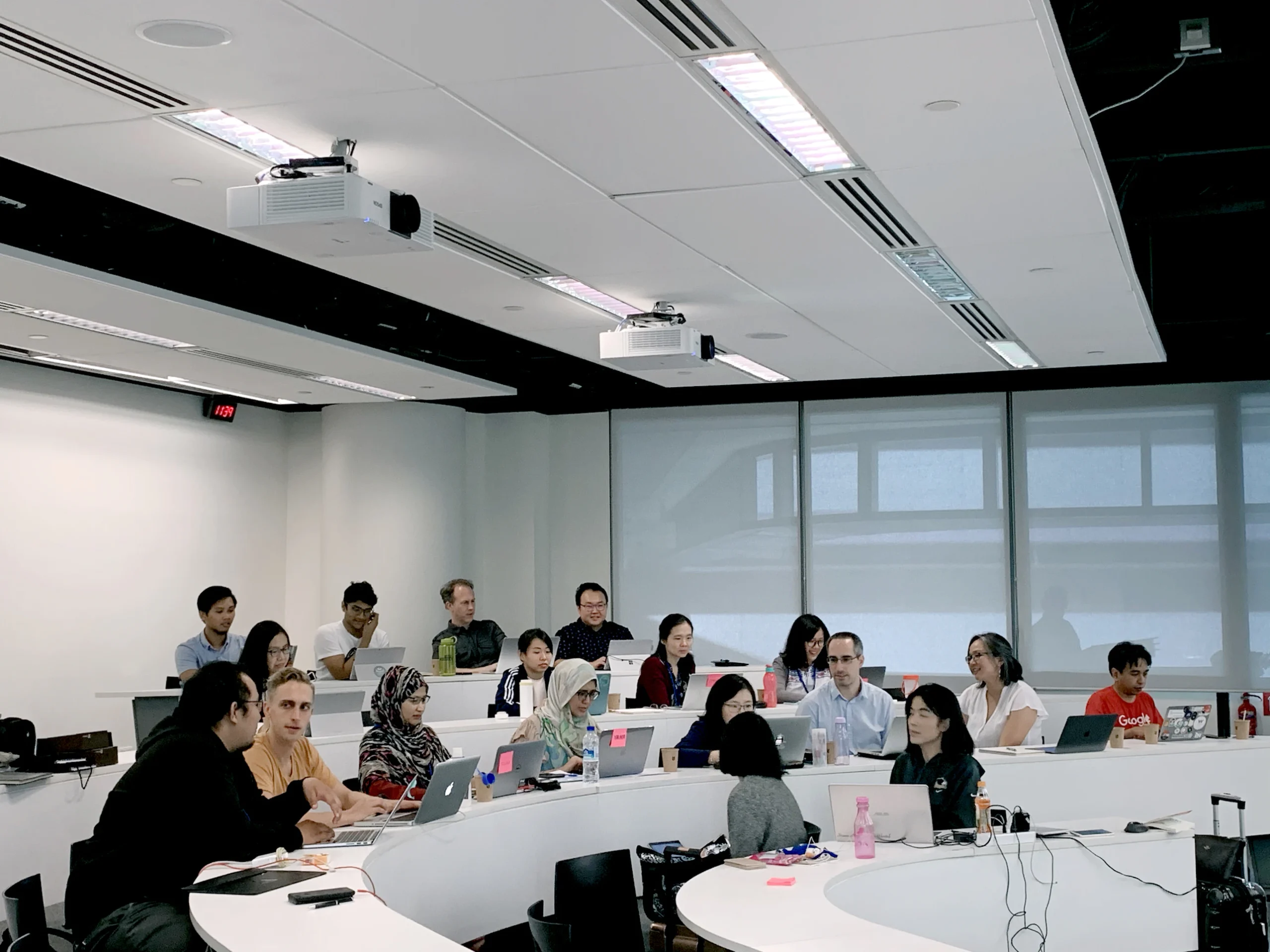 Internet of Things (IoT) in the Context of Education
In an educational setting, IoT can encompass a wide range of devices and applications, such as smart boards, wearable devices, sensors, beacons, blinds, lighting, sound system, projectors and even interactive furniture. These IoT-enabled tools create an interconnected ecosystem, allowing educators and students to access real-time data, collaborate remotely, and personalize their learning experiences.
Applications
One example of IoT in education is the use of smart boards. These interactive displays provide a dynamic and engaging learning environment, where teachers can seamlessly integrate multimedia content, access online resources, and interact with students. Smart boards can also be equipped with sensors that capture student interactions, allowing educators to analyze data and gain insights into individual progress and areas that require further attention.
IoT can also extend beyond the physical classroom, enabling remote and distance learning opportunities. With IoT-enabled video conferencing systems, students can connect with their teachers and peers from anywhere in the world. These systems can facilitate virtual classroom sessions, collaborative projects, and even remote field trips.
Additionally, wearable devices like smartwatches can track students' physical activity levels, monitor their health, and provide personalized feedback, promoting overall well-being and encouraging healthy habits. Wearable headsets and remote can provide access to spatial computing, augmented reality, remote access to test equipment and more.
Dr. Lisa Johnson, an educational technology expert, highlights the transformative potential of IoT in education.
She states, "IoT devices and systems have the power to enhance engagement, individualize instruction, and foster a deeper understanding of complex concepts. By connecting the classroom, we can create immersive learning experiences that prepare students for the digital age."
Education Management
For school management, IoT can be used to manage class attendance, lesson-by-lesson feedback, grading and assessment. School administrators can track progress and anticipate the needs of the students. Outside of learning, it can be used to offer cashless transactions, store personal favourite and preferences. It can also ensure safety and security and offer live updates and announcements to students. For the building, it can contribute in areas of energy management; saving on lighting, heating or cooling for rooms and lecture halls that are not in use. All of this can happen in real time so that decisions can be made quickly to enhance the connected teaching and learning environment.
Here is a quick list for where education can embrace and apply IoT in education.
Research: Online library, ebook borrowing, online resources, online learning environment, online professional development and courses.
Teaching: Recording a lesson, online teaching via webinar, online lecture, one-to-one tutoring.
Learning: Virtual Learning Environment, study anywhere, pre-requisites, mobile apps, professional development.
Assessment: Quizzes and online exams, tracking progress, paying attention students left behind, addressing gap in learning, continuous assessment.
Collaboration: Discussion forums, video group chats, team activities and shared to do list. Team scratch pad, file sharing, live document editing and more.
Presentation: online presentation (one to many), live or pre-recorded lectures. Ability to take questions and give direct answers, screencast and live data feeds.
Virtual Lab Sessions: modelled around real science lab experiments and equipments. Virtual reality headsets allow students to access and control various practical lab experiments related to their learning.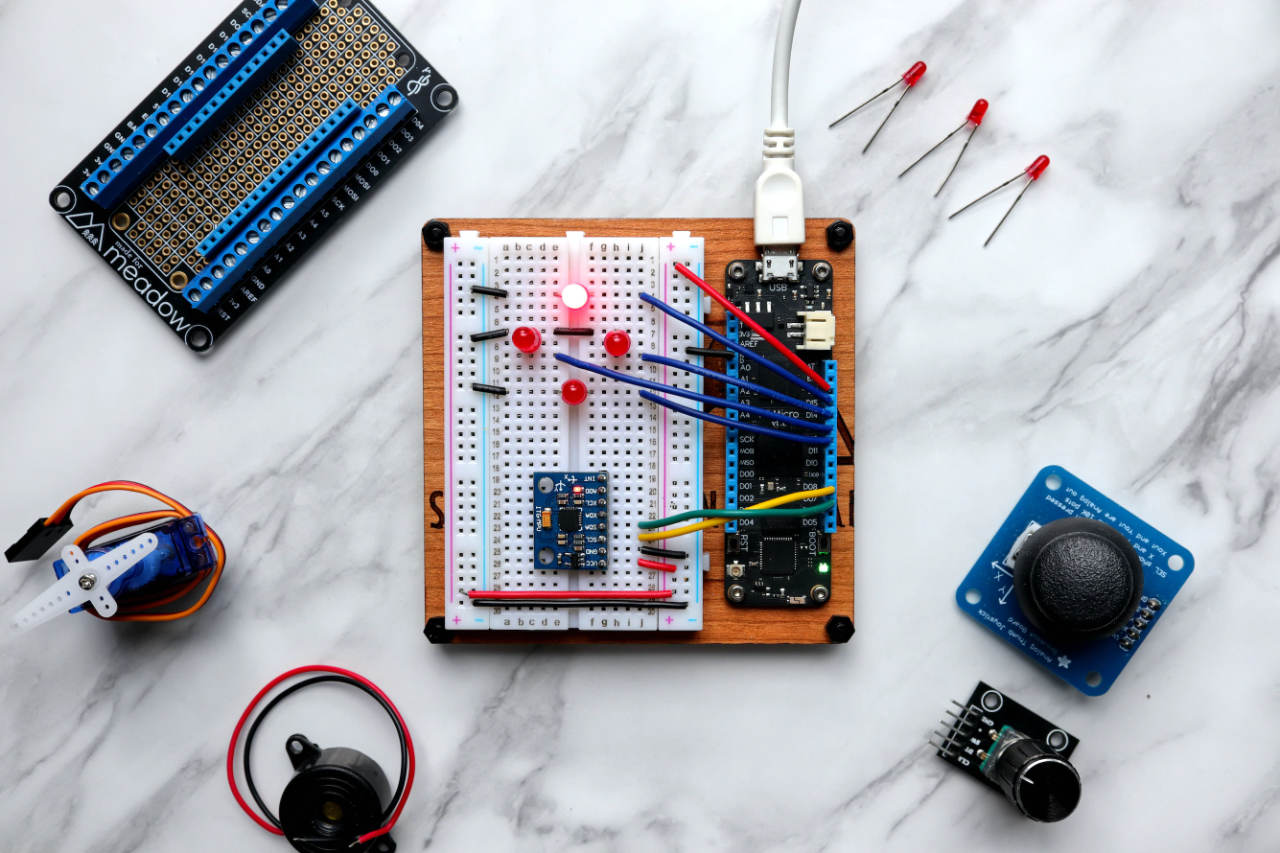 Here are 10 examples of IoT in action, connecting the classroom and its students to form a connected learning environment.
Going Beyond Traditional Teaching
IoT in education goes beyond enhancing traditional teaching methods. It can enable the collection and analysis of large amounts of data, leading to data-driven decision making. For instance, sensors embedded in classrooms can monitor temperature, lighting, and noise levels, providing valuable insights on environmental conditions that impact student focus and well-being. This data can then be used to optimize learning spaces and improve overall comfort and productivity.
Integrating IoT devices and systems in education also prepares students for the digital future. In an era where technology is omnipresent, it is essential for learners to develop digital literacy and critical thinking skills. IoT fosters a hands-on approach, enabling students to experiment with emerging technologies, understand data analysis, and engage in problem-solving activities. By interacting with IoT devices, students gain practical experience in harnessing technology to solve real-world challenges, preparing them for the evolving job market.
Potential Issues with IoT in Education
While the benefits of IoT in education are substantial, it is crucial to address concerns regarding data privacy and security. Educational institutions must implement robust security measures to protect sensitive student information and ensure the responsible use of IoT devices and data.
Final Thoughts: Benefits of IoT in Education
As technology continues to advance, the Internet of Things is poised to revolutionize education further. The connected classroom enables personalized learning experiences, fosters collaboration, and equips students with the skills required in the digital age. By embracing IoT, educators can create a more dynamic and engaging learning environment that prepares students for the challenges and opportunities of tomorrow.
Going beyond the classrooms, IoT has the potential for remote learning, revolutionising the organisational processes, collecting data in real-time, improving the schools' management system and enhancing the physical learning environment. Overall, the education industry will benefit greatly from the integration of IoT.
References:
Johnson, L. (2019). Internet of Things: Connecting the Classroom. Tech & Learning.
The Education Foundation. (2019). Internet of Things in Education