The Xiaomi Pad 5 is priced to compete with Apple's entry level 10.2-inch iPad 9th Gen, yet it comes with the looks and features of the new 10.9-inch iPad 10th Gen. Over 30% cheaper than the iPad 10th Gen, here is an 11-inch mid-range alternative powered by Snapdragon 860 that is worth a look if you are a student on a budget.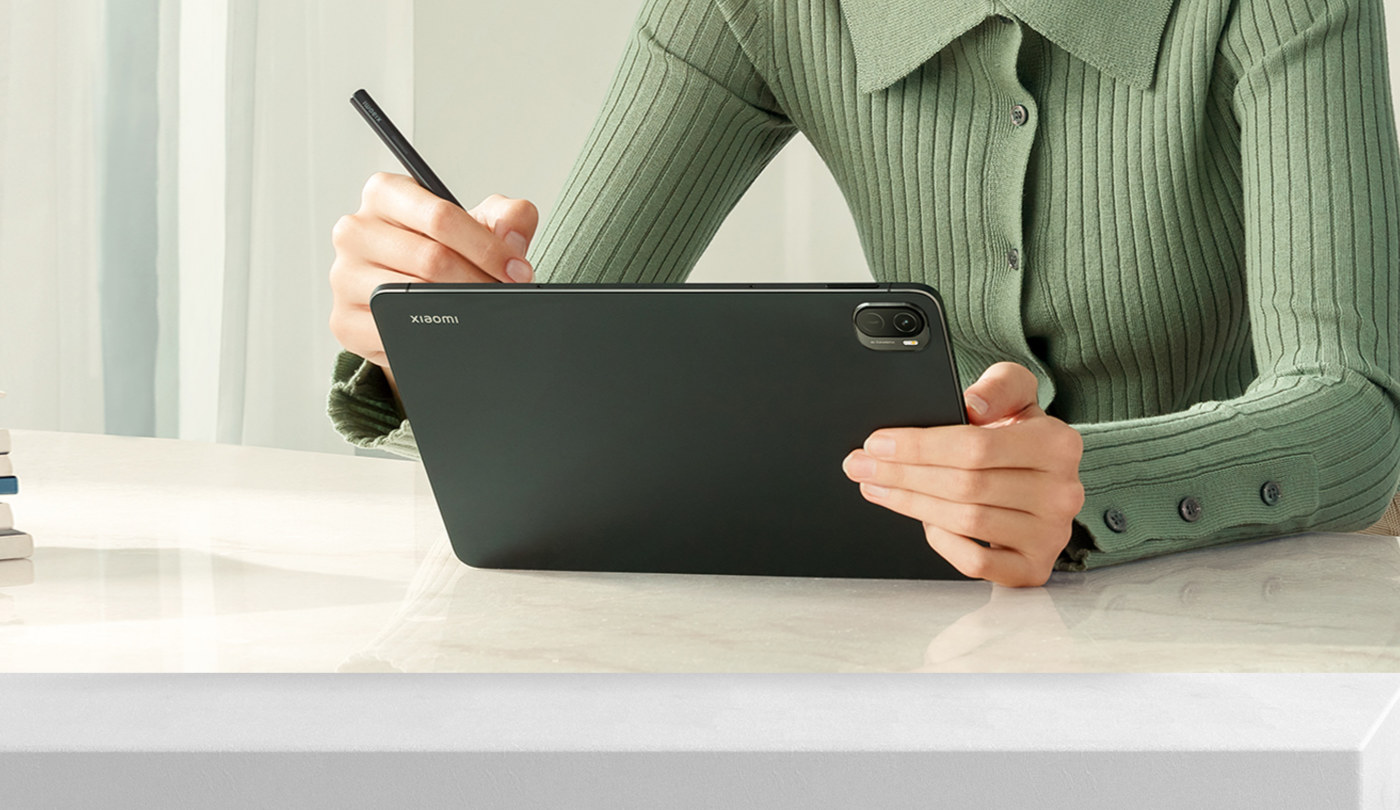 Xiaomi Pad 5 as Alternative to Entry Level iPads
When shopping for a tablet on a student's budget, it is easy to just fall back to the tried and tested options like the pared-down entry level iPads be it 9th or the newer 10th generation or worst, cheap and cheerful no-brand tablets that turns into a door stop quicker than you can say homework. But, it doesn't have to be that way. The Xiaomi Pad 5 is a powerful and impressive yet affordable tablet that let you multitask with up to three apps at the same time (two side by side and one floating) and more.
Xiaomi's other tablet, the Redmi Pad is an affordable tablet powered by MediaTek Helio G99 chip. It has a modern design with a 10.61-inch 2K full display with up to 90Hz refresh rate, wrapped in an all-metal unibody chassis. It is definitely a looker but not as good looking or as powerful as the Xiaomi Pad 5. Helio G99 is on average around 30% slower than Snapdragon 860. So what you really want is the Xiaomi Pad 5.
Already an Internet favourite, the Xiaomi Pad 5 comes with a WQHD+ 120Hz big 11-inch display, fully immersive sound system with quad firing stereo speakers, Qualcomm's Snapdragon 860 chip and a high capacity battery of 8720mAh. It is also equipped with 6GB memory and starts with 128GB fast storage. On first impression, scrolling on  the screen feels smooth and fluid. Switching between apps is seamless and multitasking is a dream.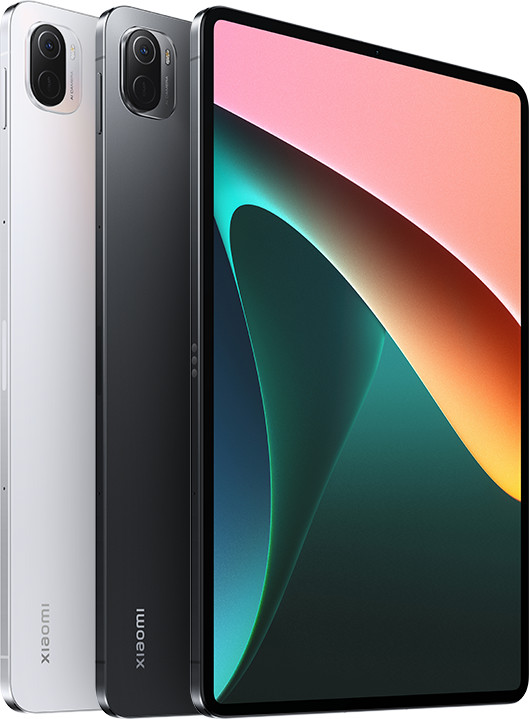 1. Premium Design
Right out of the box, you will notice its sleek full display design. Switch it on and you get a feel of how close the screen is to the edge, and how tiny bezels are. The all metal frame, full glass front and plastic backplate forms the chassis for the tablet. The display seems to hug the rounded corners so tight, it makes this 11-inch tablet feels like a 10-inch device. The square edges like those found on iPad 10th Gen makes this a truly modern tablet.
The matt but semi reflective finish on the backplate draws gives the effect of light showing out of the camera cluster.
Unfortunately, like the iPad Pros, the front facing camera is located on the left short edge in landscape mode. Video calls would be best conducted in portrait mode or if you have t,o in landscape mode, make sure you hold the device on the right edge or us suitable cover to prop it up. Turn it over and you will find the main camera located where it should be in a cluster with the LED flash and a dummy camera location that might just be for a secondary rear shooter in an up market model.
The entire tablet weighs 511grams and measures only 6.9mm thin. The other dimensions are about 255mm tall and 166mm wide. When held in portrait mode, on the top and bottom edges, you get holes for two speakers each with the top featuring a simple power button without fingerprint sensor and the bottom one spotting a USB-C port for charging. The right edge feature a simple and volume rocker. On the left edge,  is the contacts for keyboard accessory.
2. Better Display
At 11-inch or 10.9-inch rounded corner to corner, the 2.5K display is already bigger. It is also brighter and faster too at 500nits brightness and 120Hz refresh rate respectively. It packs plenty of pixels at 1600 x 2560 (WQHD+) giving it a tight 275 ppi pixel density. This makes it sharper and faster than the 10.2-inch on iPad 9th Gen (1620 x 2160 pixels at 264ppi) and the 10.9-inch on iPad 10th Gen (1640 x 2360 pixels at 264ppi). Plus, the IPS panel supports Over 1 billion colours, DCI-P3 wide colour gamut, supports Dolby Vision and HDR 10 and to top it all off, it is a multitask friendly 16:10 ratio.
If that is not enough, it even supports Dolby Vision for high fidelity colours. It is worth noting that you can switch the refresh rate down to 60fps but no adaptive settings. We are hoping that this will be available via update. Display colours and brightness are sufficient indoor and just about cope outdoor under strong sunlight. It won't compare to OLED but at this price, it would be asking too much. There is however a dedicated ambient light sensor on the edge opposite to the one that houses the web cam. This changes the display settings automatically to the environment.
3. The Smart Pen is Mightier
Just like the entry level iPads (9th and 10th Gen), the Xiaomi Mi Pad 5 supports stylus input. For this, you will need the optional Xiaomi Smart Pen. Unlike the Apple Pencil Gen 1 that the iPads support, that requires it to be charged with a lightning cable and wall plug or adapter, the Xiaomi Smart Pen charges magnetically just like on iPad Pro. It takes only 18 minutes to fully charge. All we had to do was attach it to the long edge, no surprise here, and the magnets on the tablet holds the Pen in place for charging.
A quick 60 seconds is enough to give you 20 minutes of writing. Fully charged, it will offer up to 8 hours of non-stop use. The mighty Smart Pen is not short of features too with 4096-level pressure sensitivity, 2440Hz sampling rate, primary and secondary (yes, there are two buttons) pre-programmed for screenshot and Swift Notes respectively and replaceable soft pen tip. Lastly, it is also super lightweight, weighing only 12.2 grams, perfect for prolonged use.

4. More Memory and Storage
Starting with 6GB memory and 128GB storage with the option to go for 6GB memory and 256GB storage, the Xiaomi Pad 5 takes the lead again. The Apple iPad 9th Gen and 10th Gen has a paltry starting storage of 64GB and Apple makes you pay a helluva a lot more to go up to 256GB. Most people would just abandon the thought of even upping the storage. No such pressure here. If you are the average user, the starting 128GB storage would be more and sufficient. What's more, it uses LPDDR4X RAM memory and fast UFS 3.1 storage.
5. Mid-range Level Power
At this price range, you are not going to get better than the performance offered by Snapdragon 860. Comparing Snapdragon 860 to the A13 Bionic chip on iPad 9th Gen and the A14 Bionic chip on iPad 10th Gen puts the Snapdragon at a slight disadvantage. Xiaomi's decision to go with the 7nm Snapdragon 860 is one that will hurt the tablet but ultimately, this is still priced to sell. While the A13 Bionic is the same 7nm part without getting into the architecture of each chip, the A14 Bionic is a 5nm part. As such the A14 Bionic is significantly faster and more efficient.
Its performance is almost equal to flagship Galaxy Tab S7+ powered by Snapdragon 865 5G. In essence, you are getting flagship level power albeit of a previous generation.
In the real world, you won't notice the difference in performance. PUBG, CoD Mobile, Snadowgun Legends all run at 54 to 58FPS. World of Tanks Blitz manages 98FPS and Mobile Legends Bang Bang achieved 56FPS. The benchmarks here are based on Xiaomi's Poco X3 Pro that uses the same chip. It will cope with medium to high settings. However, Apple's A series chips still lead. On average, the A13 Bionic and A14 Bionic have a lead of 20% and 27% respectively.
6. Great Cameras
Usually cameras on tablets are nothing to shout about particularly one from this price range. Xiaomi Pad 5 plays it safe with a 13MP rear camera that is capable of up to 4k and 30fps video capture. Around the front you get a less than ideal 8 MP selfie camera but it is sufficient for 1080p and 30fps video chat which is what a good web cam should have these days. The front camera comes up short when compared 10th gen iPad with its 12MP Wide camera with 4K video capture. It is however on par with the 8MP Wide camera with 1080p video capture on the 9th gen iPad. You win some, you lose some. 

7. More Speakers
The audio system on board the Xiaomi Pad 5 is driven by a setup of quad firing driver.  Apple iPad 9th and 10th Gen only comes with stereo speakers, portrait and landscape respectively. The four speakers on Xiaomi Pad 5 support Dolby Atmos and works perfectly in landscape mode with plenty of volume, up to a factor of 2. It is loud but as with all tiny speakers that works in really small spaces, the low end isn't great. If you are after a 3.5mm jack, you will be disappointed. As with all modern smartphones and tablets, this has been pulled from the Xiaomi Pad 5 so you will have to rely on a Bluetooth or USB-C headphones.
8. All Day Battery Life
With a huge 8720mAh high capacity battery, the tablet will last over 16 hours of video playback and over 10 hours of gaming, which is super impressive for an 11-inch device. If you only use it to play music, it will last up to a whooping 5 days. From our test, it will definitely takes you through the day studying, doing your homework and playing some games during your downtime. Included 22.5W power adapter takes the battery level from 0-100 in about 2 hours. It will also support 33W power adapter. That will shave the charging time by about 30 mins, needing only about 1.5 hours.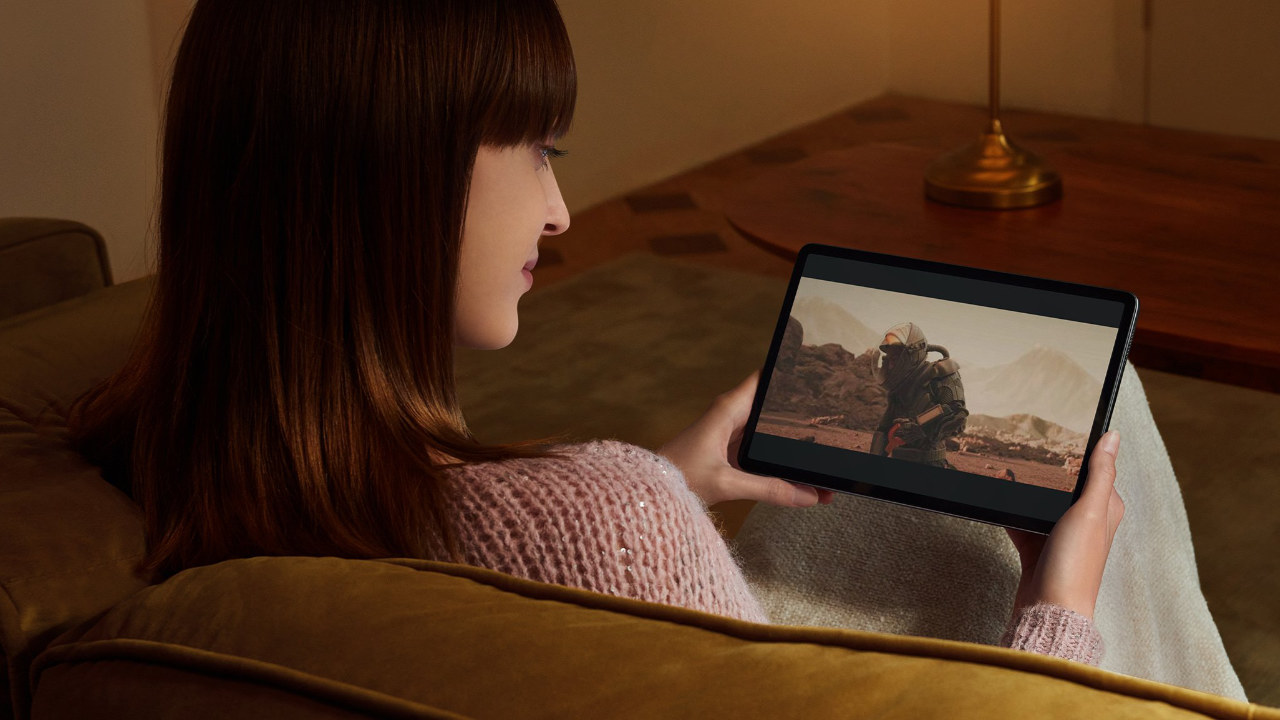 9. No Cellular Option
You get a choice of storage (128GB or 256GB) and colours (cosmic gray, white or green in some market) but with WiFi only. There are no 4G or 5G options which makes this buying decisions much simpler and cheaper. A Xiaomi Pad 5 Pro model with 5G is available only in China. Wireless connectivity is available in the form of WiFi 802.11 a/b/g/n/ac so WiFi 5 only, no WiFi 6 but is sufficiently fast. Then there is Bluetooth 5.0 for everything else.
10. Interface & Apps
Xiaomi's home grown skin, the MIUI 12.5 offers options like split screen, mini floating window for third app, application drawer more over Android 12. However, this is designed first for smartphones so it leaves empty spaces and gaps in between icons, not utilising the full extend of the screen. Still, it is clean and easy enough to follow for your average users. Ease of use gets top marks here. Working on the tablet, it feels smooth and apps load quickly. Xiaomi promises upgrade to Android 13 with MIUI 14 (three updates from launch: Android 11 with MIUI 1
Final Thoughts
Would we buy it, the answer is YES in a heart beat. It is a perfect all rounder that ticks all boxes as a tablet for school. You will definitely have to get the stylus and keyboard. These will turn the tablet into a real workhorse. Unfortunately, the Xiaomi Pad keyboard only has one viewing angle as it requires the edge of the keyboard to come into contact with the Pogo Pin magnetic connector on the keyboard when deployed. It is always an uphill battle when relying on the tablet as your only computer but if you live, breath and sleep with Google Apps or even Microsoft 365 offered under the Education licensing from your school, it should be pretty straight forward. Multi-tasking is a learning curve but have that conquered and you are flying through your assignments and reports.