Finally, Apple has properly updated the entry level iPad, giving it the full display design that it so deserved. After years or keeping the same design, in fact, since the 1st generation iPad in 2010, the entry level iPad is now truly up-to-date with the rest of the iPad family. However, it doesn't get this without a hefty Apple 'tax'. Instead of replacing the iPad 9th, the new iPad 10th is sold side-by-side at 120 dollars more. So, what do you get for paying more?
Starting price of $449, the new iPad 10th gen is $120 more expensive than $329 price tag on the iPad 9th Gen. Here, we look at 10 things that could make this a worthwhile purchase.
Click To Tweet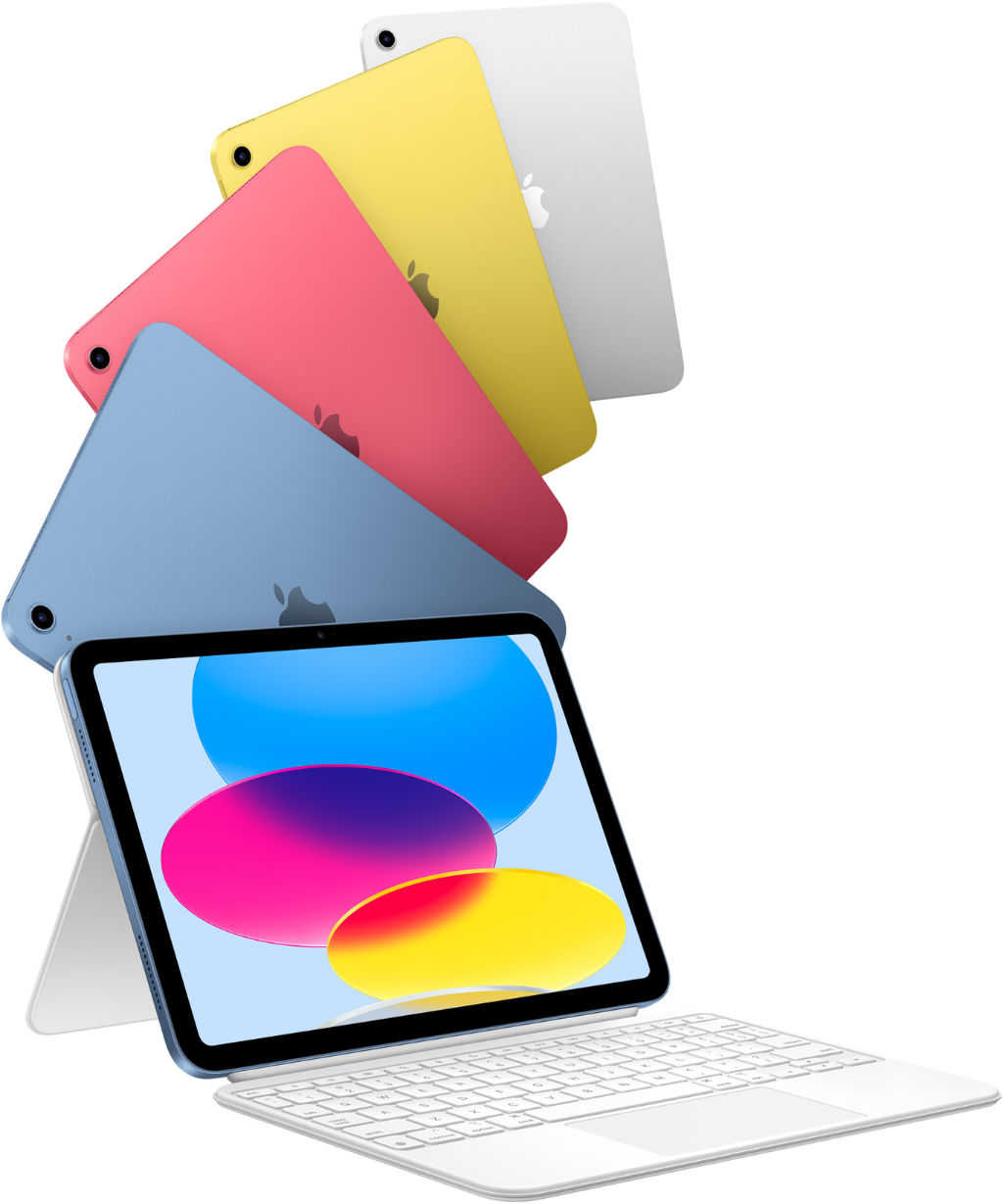 Search Apple iPad 10th Gen on Amazon
What do you get for spending 120 dollars more for the iPad 10th Gen?
The answer is, quite a lot actually. Apart from the fancy colour options here is a quick list:
1. Much needed full display
Bigger full display with rounded corners at 10.9-inch vs rectangular 10.2-inch on the iPad 9th Gen. It actually shares the same Liquid Retina display with iPad Air 5th Gen, with the same resolution, brightness, True Tone support and Fingerprint-resistant oleophobic coating but minus the laminate, anti reflective coating and P3 wide colour gamut support. Apple calls this the all-screen design.
2. Slimmer and lighter
The full display also makes the device physically not much bigger than the iPad 9th Gen. It is slightly shorter at 248.6mm vs 259.6mm but slightly wider at 179.5mm vs 174.1 mm. In fact, it is slimmer at 7mm vs 7.5mm and lighter at 477 grams vs 487 grams on the WiFi model and 481 grams vs 498 grams on the WiFi+Cellular model.
3. Faster but not the fastest chip
Faster A14 Bionic chip, not the latest A16 Bionic chip used on iPhone 14 Pro series, nor the A15 Bionic chip used on iPhone 14 standard and Plus. It's the same chip used in iPhone 12s and previous gen iPad mini 4th Gen making it two generations behind. It is by no means a slow processor with 6-core CPU and 4-core GPU and is faster than the A13 Bionic on the iPad 9th gen.
4. Front camera moved for landscape mode
The front facing camera is the same 12MP f/2.4 sensor but moved to the long edge, now called Landscape Ultra Wide front camera. Previous 9th Gen iPad like all other iPads has its front camera on the short edge, better for portrait operation but is also where it gets obstructed in landscape mode. It also supports subject auto framing when capturing video with Center Stage.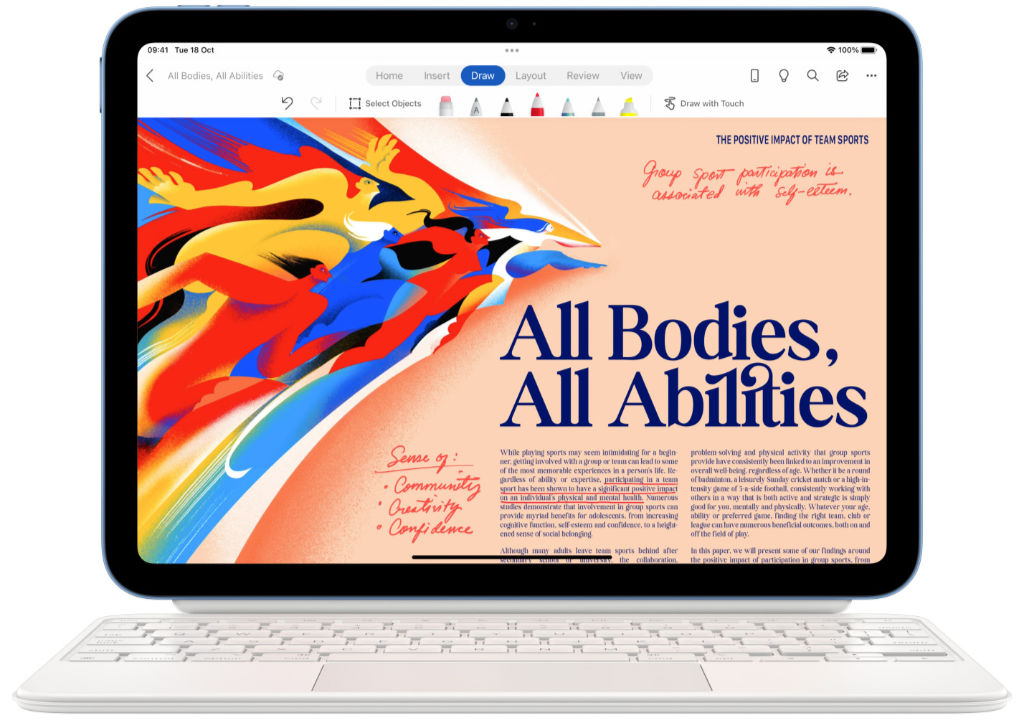 5. Higher resolution rear camera
The rear facing camera has a higher 12MP wide camera with bigger aperture of f/1.8. It also supports Smart HDR3 for photo capture. The 9th Gen only comes with an 8MP wide camera. Both cameras support digital zoom up to 5 times.
6. 4K video recording for the first time
For the first time on an entry level iPad, the front facing camera supports 4K video recording with extended dynamic range for video up to 30fps. Previous 9th Gen iPad only supports Full HD 1080p video recording. The rear camera however still only supports Full HD 1080p video recording with Cinematic video stabilisation.
7. Touch ID on the Power Button
The finger print sensor gets moved to the power button on top in portrait mode like iPad mini and iPad Air, and it loses the home button like all new iPads. This Touch ID facilitates quick login, secure authentication and Apple Pay.
8. Up-to-date connectivity
The 10th Gen iPad now features USB-C port for charging, data transfer and accessories (drives, docks, cameras and more) vs the old Lightning on iPad 9th Gen. There is also a Smart Connector to connect the Smart Keyboard Folio, more on this later.
9. Faster 5G Cellular option
The 10th Gen iPad also has cellular option that supports 5G vs only 4G LTE on the iPad 9th Gen.
10. More colour options
4 vibrant colour options (Blue, Pink, Silver, Yellow) vs 2 boring Space Gray and Silver.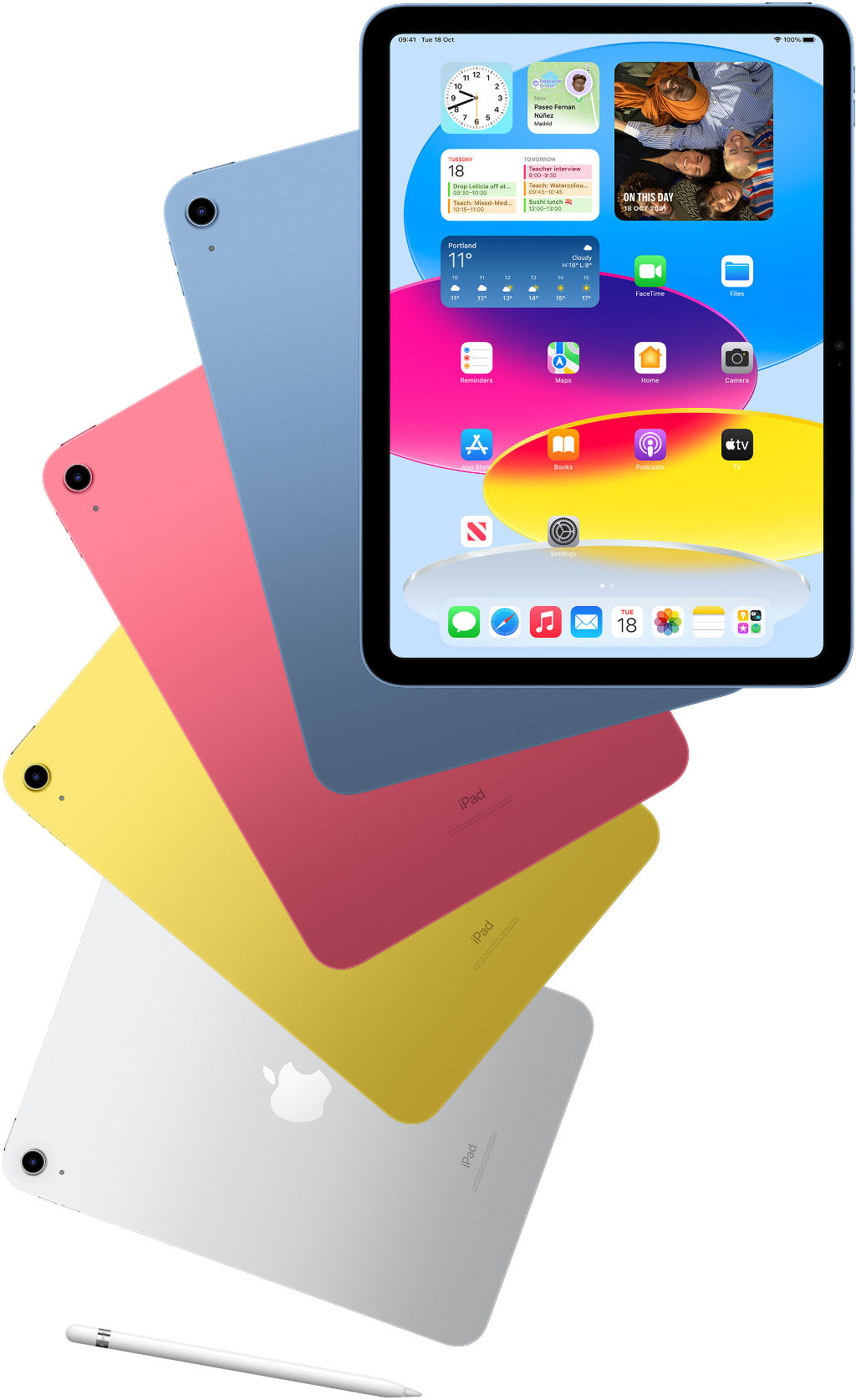 BONUS (11&12): Better speakers and microphones
One last thing, the 10th Gen iPad also features Landscape stereo speakers, when previous 9th Gen has this on the bottom edge in portrait mode. It also features dual microphones for high quality calls, video and audio recording which will work well with the cameras for content creators be it for podcast, mixing your own beats or editing video.
Here are 12 reasons why you ought to get the iPad 10th Gen over the iPad 9th Gen. Read this before you reach for your wallet.
Click To Tweet
What is disappointing about the iPad 10th Gen
It's not all a bed of roses with this new release. There are some quite disappointing decisions made by Apple that make the iPad 10th Gen less appealing.
1. Apple Pencil 1st Gen
The Apple iPad 10th Gen only supports Apple Pencil 1st Gen that you have to charge it by physically connecting it to a lightning port. And, with the new iPad now featuring a USB-C connector, it cannot draw its charge from the iPad but instead, will need a separate adapter cable.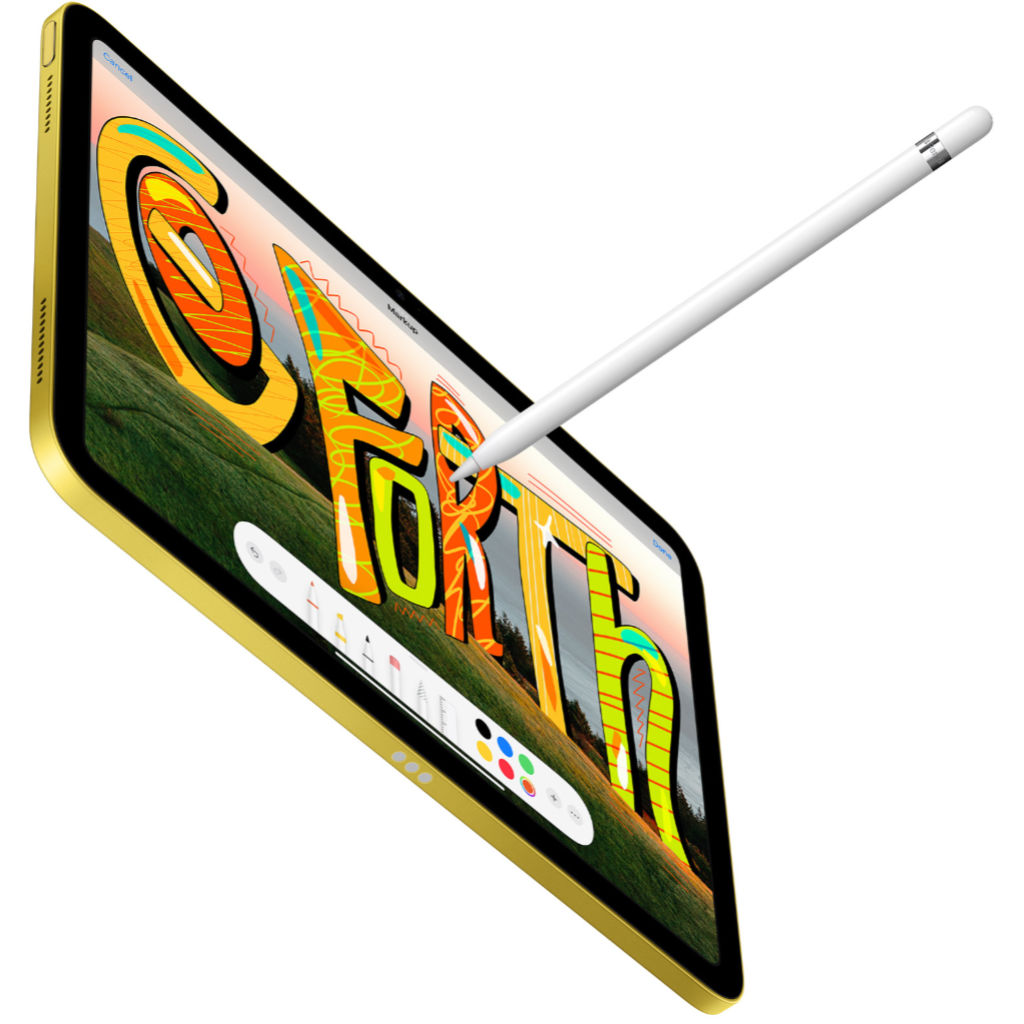 2. Two-piece keyboard cover
No support for existing Magic Keyboard and Smart Keyboard Folio used by iPad Air 5th Gen and iPad Pro but instead Apple introduce a wholly different accessories for iPad 10th Gen. It follows the Surface Pro design with a detachable magnetic backplate with a built-in kickstand and a Magic Keyboard that also attaches magnetically and draws power from the tablet itself so no charging required.
Together, the backplate kickstand and keyboard are offered as Magic Keyboard Folio. This combination makes it difficult to work with the keyboard on the lap with risk of the screen toppling over backward. It is worth noting that the new Magic Keyboard comes with trackpad and 14 extra top row keys for shortcuts and functions, something sorely missed on the keyboards for iPad Air and Pros. So kudos to Apple but two-piece design just isn't lap friendly.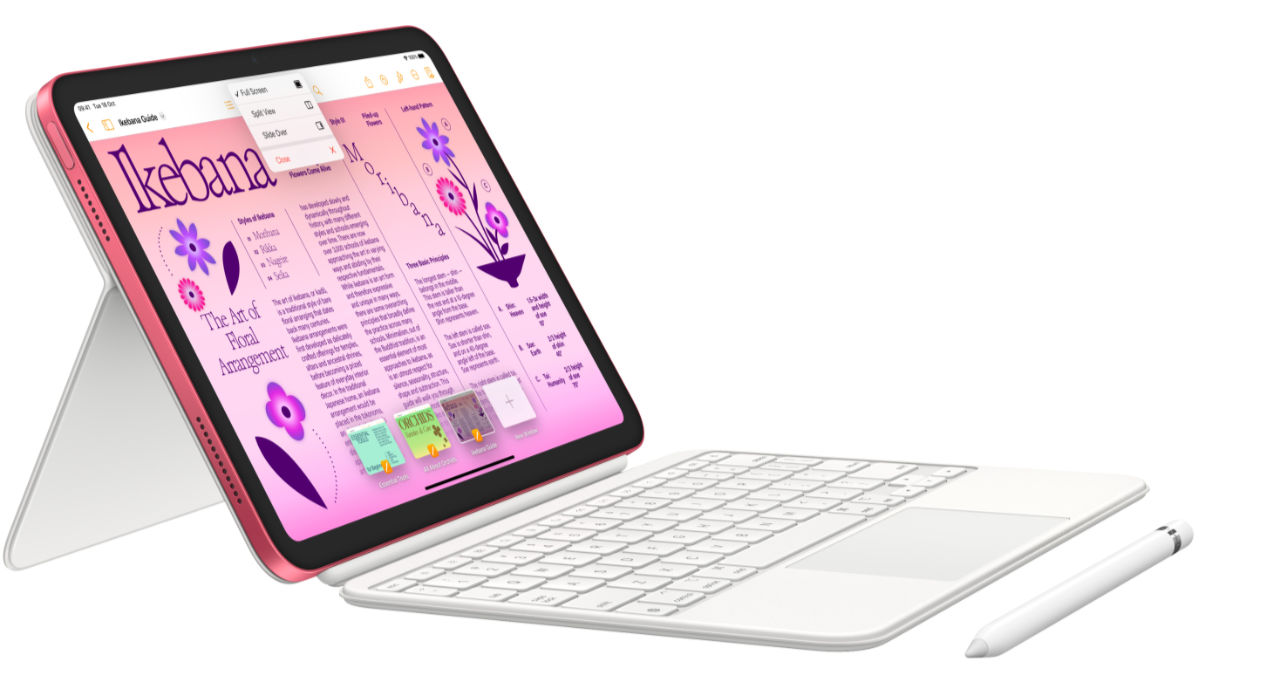 3. Pricing, more expensive for students
Finally, the Apple tax. That price difference of 120 is just too much. We can only hope that when the iPad 9th Gen finally makes its exit, that the next entry level iPad 10th Gen will get a much needed price slash to make it more appealing for students and those in the education sector.
Reasons why the iPad 10th Gen is rubbish... and why you might want to consider it for school
Click To Tweet
Is it worth the extra?
The quick answer is Yes when all you want is a stable entry level iPad with a boot load of new features, go through the list above again and count those features that you can't live without. If you ticked more than 5 of these features, then you are going to put those extra 120 dollars to work and work hard it will. It will be a worthwhile investment.
Search Apple iPad 10th Gen on Amazon