When it comes to a laptop for college or university, it usually comes down to one of cost which is why these entry level MacBooks are popular among students. They come with all the power you will need and then some. But would it be the MacBook Air M2 or the 2 years old MacBook Air M1. Which entry level Apple laptop do you get for education?
The all-new MacBook Air M2 was launched in 2022, two years after the MacBook Air M1. And, while the 2020 version with M1 chip is showing its age, it is still powerful. On the other hand, the recently launched M2 version comes with an all new design and next generation M2 chip. But, are there other reasons to fork out more for the new version. Let's cut right to the chase and spell out what really matters when choosing between MacBook Air M2 (2020) vs MacBook Air M1 (2020).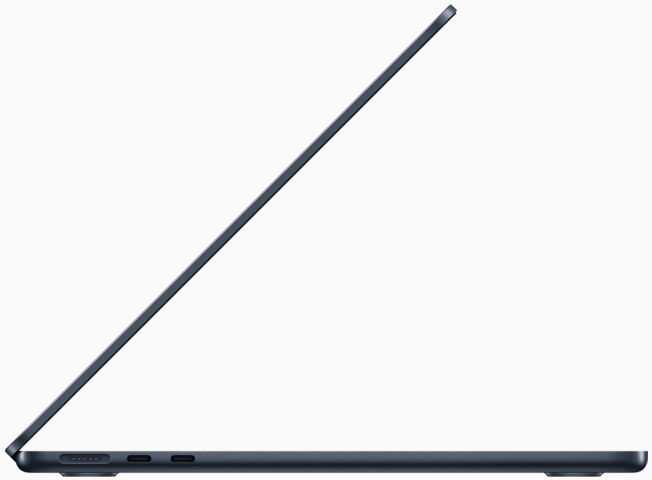 1. Design
Gone is the iconic tapered look famed with MacBook Air since its reveal. With an even side profile, front to back, albeit still thinner than MacBook Pro 13 (1.13cm vs 1.56cm), it spots an all new design. It is still thinner compared to MacBook Air M1 when considering its thickest dimension (0.41 to 1.61cm).
It incorporates the new design language seen on MacBook Pro 14 and 16. And, with that iconic notched full display and new colour options, it will certainly turn heads. There is even a new colour, midnight blue reminiscent of the old PowerBook G3.
However, early adopter and reviewers report that the midnight blue option is prone to scratches and scuffs. So, make sure you get a shell if you decide to go for a MacBook Air M2 in midnight or a soft protective sleeve.
The gold is turned down a couple of notches too. Now called Starlight, it is not as showy as the Gold on MacBook Air M1. The new generation MacBook Air is also slightly lighter at 1.24kg compared to 1.29kg. You won't notice that 40 grams difference but the footprint is deeper at 21.5cm (MacBook Air M2) compared to 21.24cm (MacBook Air M1). Both units share the same width at 30.41cm.
Winner: MBA M2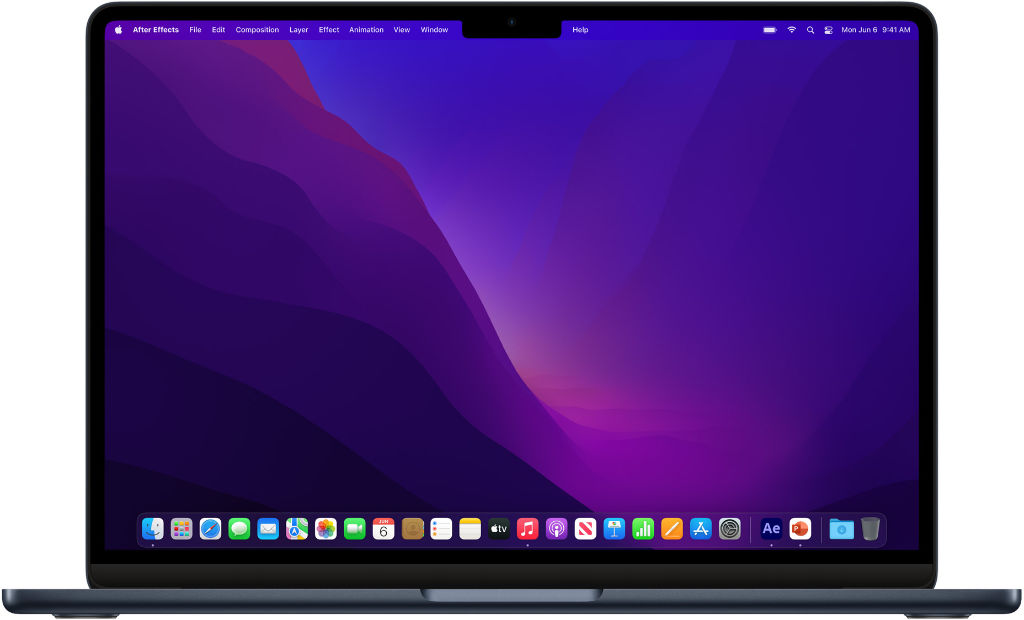 Search MacBook Air M2 on Amazon
2. Price
The new MacBook Air M2 starts from $1199 and the old MacBook Air M1 starts from $999. Both are affordable MacBooks from Apple. The next laptop by price from Apple is the MacBook Pro 13 with M2 chip with a price tag of $1299, a hundred dollars more.
If your decision is one based strictly on price, the MacBook Air M1 is your natural choice. It is 16.6% cheaper than MacBook Air M2 and 23% cheaper than the MacBook Pro 13 M2. If however, you prefer the all new MacBook Air M2, it is still 7.6% cheaper than the MacBook Pro 13 M2 which starts at $1299
Winner: MBA M1
3. Performance
Here is where spending that $200 more for the new MacBook Air M2 is going to pay off. The M2 model is up to 40% faster overall compared to M1 model and up to 15 times faster when compared to Intel based model. This is thanks to its 8-core CPU and 10-core GPU making CPU and GPU intensive tasks like editing multiple streams of 4K and 8K ProRes video a dream.
However, when considering the individual components or applications in use, the speed gains are not quite as high. For the CPU, there is a gain of up to 18% over M1 when using everyday apps like desktop publishing, web browsing, mail and presentation. Other CPU intensive apps that will benefit from this are Xcode and Logic Pro.
Winner MBA M2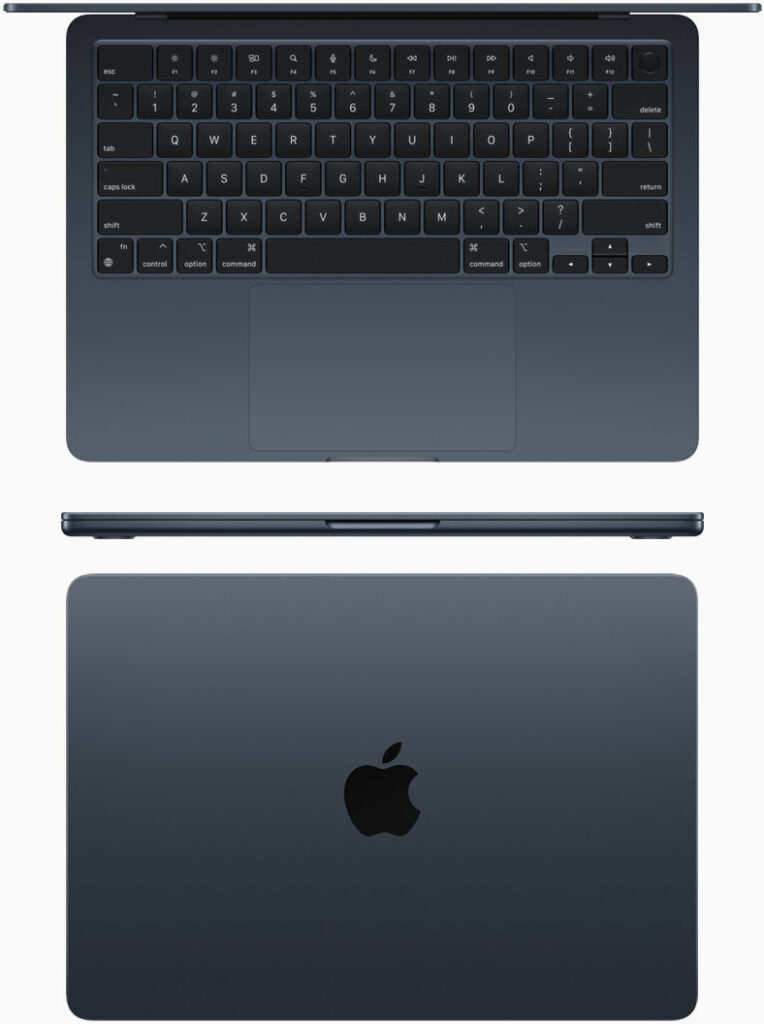 4. Graphics
You do get closer to 40% when comparing the GPU performance with a recorded gain of up to 35%. While both are available as 8-core CPUs, the first MacBook Air with Apple Silicon M1 comes with an option of 7-core GPU or 8-core GPU. The latter, 8-core GPU option was removed with the introduction of MacBook Air M2. The M2 version however is available with 8-core or 10-core GPU. More cores means better graphics performance no matter which MacBook Air M2 you choose.
You would only derive up to 35% gain when comparing 7-core GPU on the M1 to the 10-core GPU on the M2 models. Given our primary selection criteria is one of cost, we would assume the 8-core GPU option being the natural choice if you decide to get the MacBook Air M2 which puts the gain to more like 20% over M1 model. Plus, if you already own a MacBook Air M1 with the higher 8-core, you might want to hang on to that a little longer as the performance gain would be lower if you are thinking of upgrading.
Winner MBA M2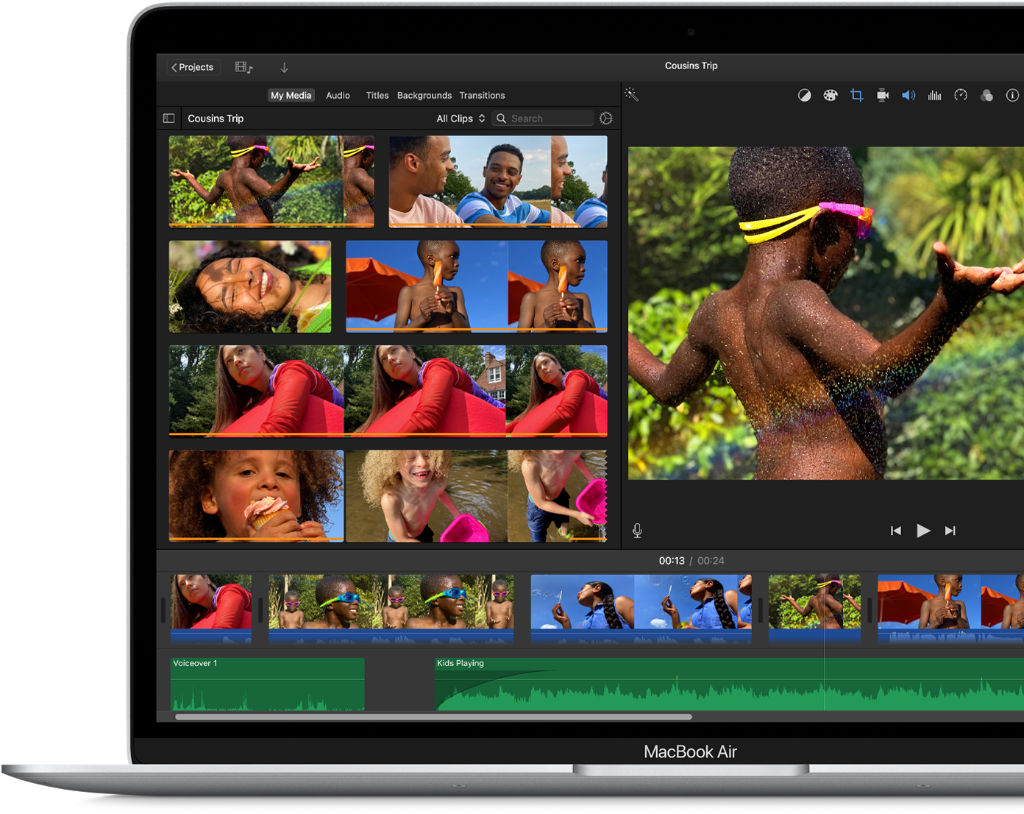 Search MacBook Air M1 on Amazon
5. Memory
Other benefits of choosing the M2 model is the increase in memory bandwidth up to 100GB/s, twice that of M1, allowing it to support up to 24GB of memory. It also has over 20 billion transistors making it 25% more compared to M1. It also benefits from new algorithm designed to handle Photo and Video editing more efficiently; high performance media engine and ProRes video encoding and decoding.
Here is the bottom line. If you don't do any of those heavy lifting ie. colour correcting photos or editing 4K and 8K video with professional apps. And, all you need the laptop for is everyday tasks like research, finishing your assignment, presentation, video and some light gaming, you won't notice that 18% difference in performance.
Another thing to note is the support for higher 24GB memory option and as chip uses unified memory, you are going to have choose this upgrade at point of purchase. It's not going to be cheap, doubling the memory to 16GB will set you back $200 and tripling it to 24GB costs $400 extra.
Winner: MBA M2
6. Display
One of the biggest update in MacBook Air M2, apart from the design and chip is one that is staring at you all the time. By that we mean the display. Like the new MacBook Air 14 and 16, it now comes with a notch and gained 0.3-inch making it 13.6-inch (2560 by 1664 pixels) vs 13.3-inch (2560 by 1600 pixels). The display is also 20% brighter at 500nits versus 400nits. This will make working outdoor easier. The 13.6-inch screen is a Liquid Retina panel compared to just a standard Retina panel, although both share the same 60Hz refresh rate and pixel density at 227PPI. Both panels also share P3 wide colour gamut and True Tone technology.
Winner: MBA M2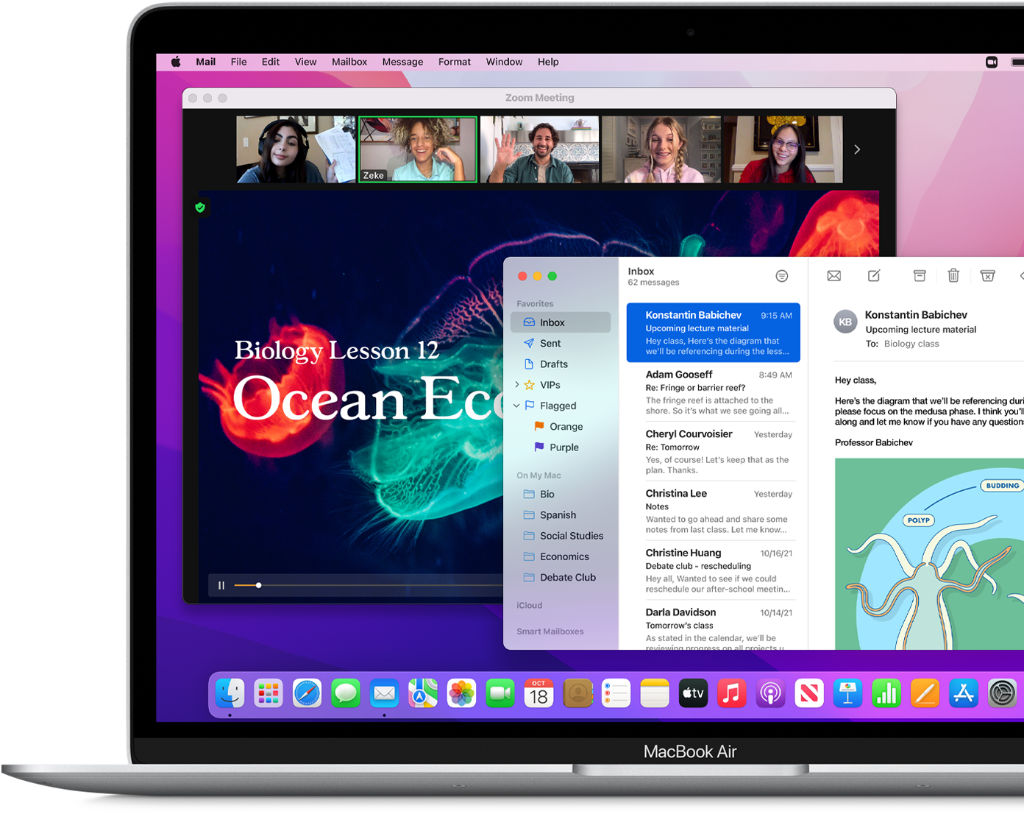 7. Charging
The MacBook Air M2 comes with the convenience of MagSafe 3 charging port, more powerful USB-C power adapter options 35W or 67W for faster charging. A 30W adapter is included with the 8-core GPU model while the 35W adapter is included with the 10-core GPU model or as upgrade. Higher 67W fast charge adapter is available separately.
The M2 model also has higher capacity battery at 52.5-Whr versus 49.9-Whr. This however does not translate to longer battery life. Both devices lasts up to 15 hours on wireless web browsing and up to 18 hours on Apple TV app streaming movies and TV shows.
MacBook Air M1 with a 30W USB-C power adapter only, no option for 35W adapter. It is worth noting that the 35W compact adapter comes with two USB-C ports, so you can use it to charge another device like the iPad Pro or iPhone with the right cable.
Winner: MBA M1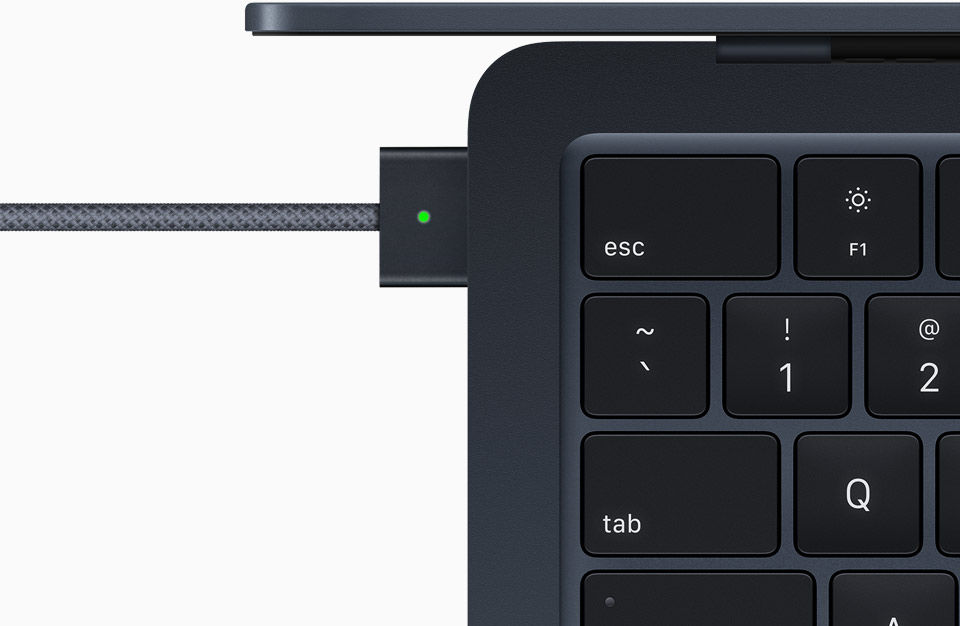 8. Audio
While both laptops support Dolby Atmos playback and wide stereo only the new MacBook Air M2 supports spatial audio with its four speaker sound system. The MacBook Air M1 comes only with a pair of onboard stereo speakers. Beyond that, the MacBook Air M2 also supports spatial audio when used with AirPods (3rd Gen), AirPods Pro and AirPods Max. Both models come complete with three-mic array with directional beamforming for audio capture and 3.5mm headphone jack for output.
Winner MBA M2
9. Webcam
Both MacBook Pro 13 M1 (and now M2) and MacBook Air M1 have the most appalling web cam on a premium laptop. These are based on 720p FaceTime HD camera sensor which by today's standard just does not cut it. The MacBook Air M2, like the MacBook Pro 14 and 16, brings this up to date with a Full HD sensor. The 1080p FaceTime HD camera is guaranteed to please those who are often on video group chats. Higher resolution sensor meant sharper image capture with more details. And, thanks to advanced image signal processor, video calls will stay clear and bright no matter the condition.
Winner MBA M2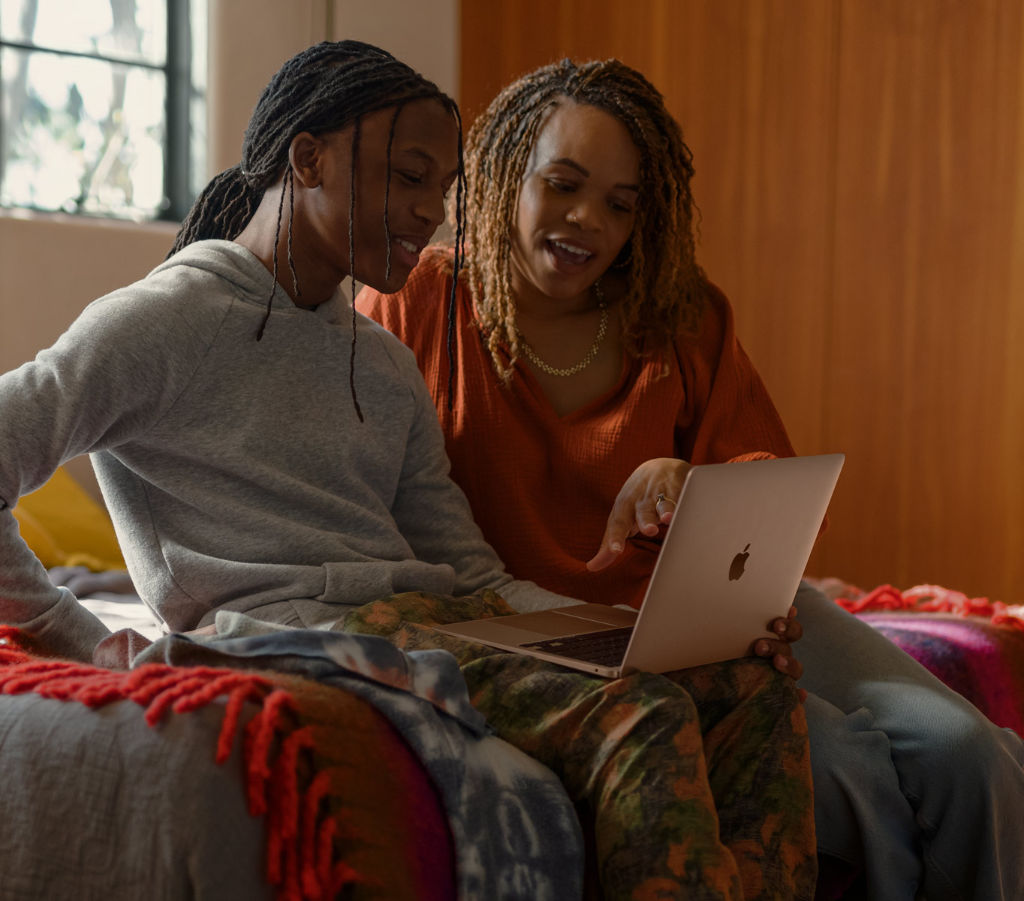 10. Everything Else
It's not all bad news if you are thinking of going with the cheaper MacBook Air M1. For starters, you will still get a very powerful laptop and saving yourself some $200 in the process. While its design may look old, it is still bang up to date in the technology front. You may say the same about the MacBook Pro 13 M2. It has the same backlit magic keyboard with ambient light sensor, Touch ID and Force Touch trackpad for input. In the connectivity front, it uses the same 802.11ax WiFi 6 and Bluetooth 5.0 technologies and spots the same 2 Thunderbolt3/USB4 ports. And, both laptops will last up to 18 hours on a full charge, so no compromises there. Finally, storage choices are also the same no matter which model you choose starting with 256GB SSD and both devices support one external display up to 6K resolution at 60Hz via the Thunderbolt 3 digital via output with the right adapter cable.