It's past mid-2022, and hopefully, where you are, you should already be somewhat free from the restricting shackles of the "incident" from the last two years. People are (mostly) no longer locked to their homes, and business have pretty much gone back to normal. Along with everything that returned to normal, are schools. And in the spirit of perfect timing for the start of school, college and university this year, we introduce some of the best tech choices kids, teens and young adults can have for 2022.
Tech & Gadgets for School Overview

Apple AirTags
Lenovo Flex 5 (Ryzen 5 5500U ver.)
Xiaomi Mi Pad 5
Anker Soundcore Q30
SoundPEATS Mini Pro
Mophie Universal Battery Powerstation 5K
Huwaei Watch GT3
PNY CS3030 NVMe SSD with Elite-X M.2 Enclosure
1. Saves your school life in a (physical) pinch: Apple AirTags
Feature Highlights:
Attach to anything you don't want to lose
Provides location info that you can track instantly
Plays a sound when it is within Bluetooth range
Layered customer support can even provide assistance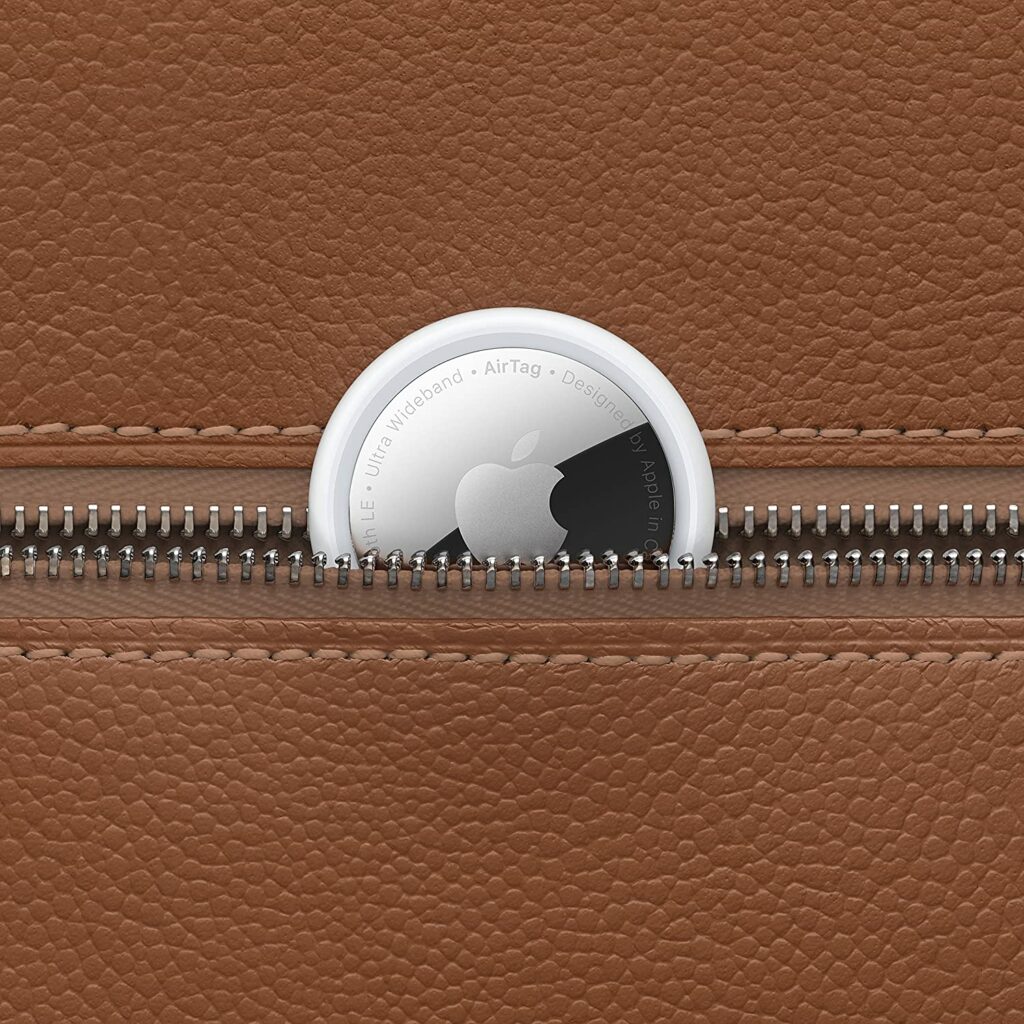 Laymen swear by them, users praise its existence, and even doubters contemplate the worthiness of spending $29 a pop or $99 per set for one of these baddies. Apple AirTags might seem like a dinky device that only some klutz would ever really need. But trust us; everybody makes the same mistakes once subjected to a dreary, repetitive school day. The last thing that you would ever want to do is to waste thirty minutes to an entire hour finding your school case full of your valuables or your dorm keys.
In fact, you don't even need an iPhone to use Apple AirTags. Apps like Tracker Detect can still detect them with an Android phone, and simply using Bluetooth scanners will reveal that the device is nearby (though it can't chime in a sound cue as with an iPhone).
Yes, even if the attached item is separated beyond your immediate reach. Track it all the way to the next state outside any Apple device environment.
2. No, DON'T buy a Chromebook: Lenovo Flex 5 (Ryzen 5 5500U ver.)
Feature Highlights:
Superb energy efficiency combined with low heat output
Near indistinguishable performance difference to a Ryzen 5 5600G desktop
Mid-range mobile gaming during breaks
Almost Yoga-level 2-in-1 touch functionality
BONUS: Massive discounts at the time of this article's writing!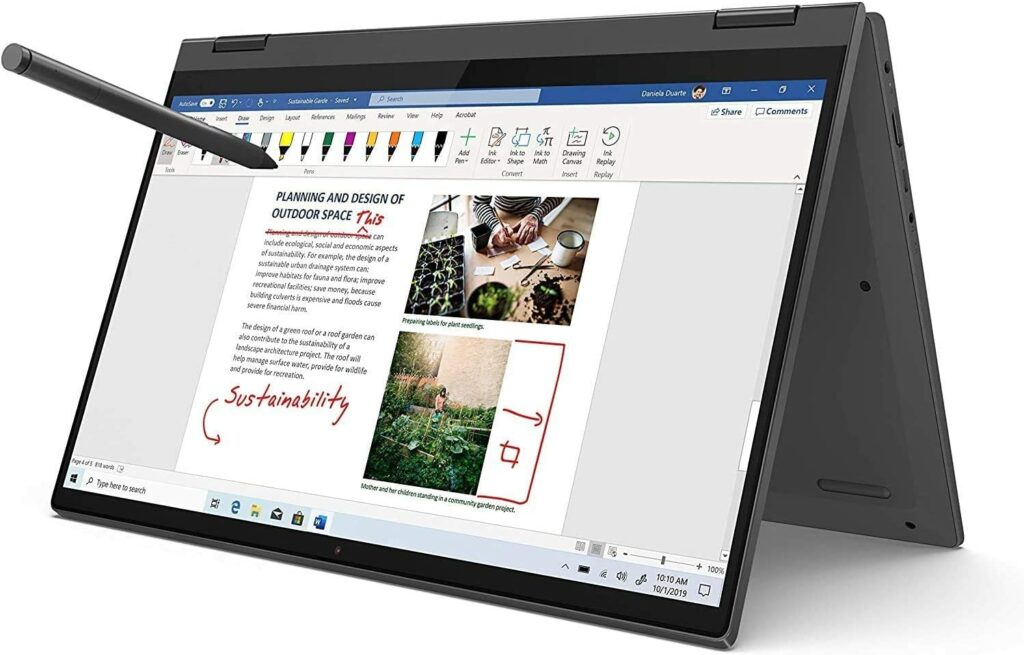 We know, we know, computing has evolved since the laughable performance days of Chromebooks. But in the face of awesome laptop deals right now, you only have to bump your budget a bit more in order to reach that full modern-day desktop work experience.
And that, my friends, is provided in full capacity by the Lenovo Flex 5, specifically the version powered by the Ryzen 5 5500U (6600U version quite beyond student-level budget at the moment). Given a good RAM+SSD deal, ideally 16GB dual-channel and 512GB NVMe, it can perform at a level that isn't different from a fast and snappy modern multi-tasking machine.
Being a foldable and a touchscreen unit, it can also work as a more intuitive classroom device, although it might not perform particularly well as a drawing tablet. Heck, with the infused iGPU, you can even pass the time playing games, a'la classic GTX 750 Ti style!
3. Super hybrid productivity: Xiaomi Mi Pad 5
Feature Highlights:
Snappy multitasking for any classroom application
QHD resolution provides plenty of reading/writing estate
Mid-range mobile gaming during breaks
Desktop Mode transforms it into a full PC unit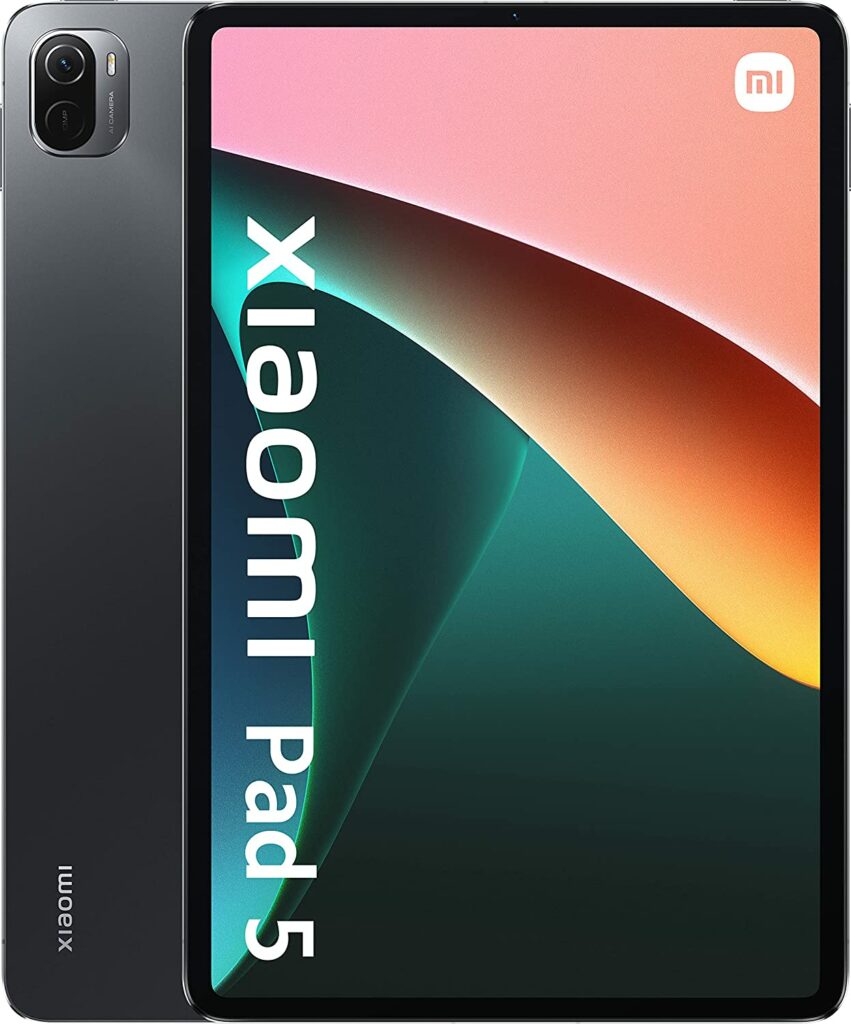 If better portability is your style, then a beefy dedicated tablet might be a better option for schoolwork. Normally, this entry would be occupied by either a decked-out Samsung Galaxy Tab hybrid, a Microsoft Surface unit or the Apple iPad Air with M1 chip. But, for student use, one of the next best economical options today would be the Xiaomi Mi Pad 5.
Powered by Qualcomm's Snapdragon 860 with 6GB of RAM, it can plow through most tablet-based multi-tasking apps like a champ. It doesn't feel quite as responsive as a Samsung tablet or Apple iPad when it comes to stylus-based browsing and note-taking. But, it comes very close. Its high refresh rate screen also helps, at least when browsing through menus, scrolling throw web. pages and compatible apps.
Best of all, you can even go hardcore during gaming breaks with its specs. How about playing Genshin Impact at medium settings with respectable frame rates on its 1600×2560 IPS screen?
4. Audiophile's ANC on the cheap (headphones): Anker Soundcore Q30
Feature Highlights:
Comfy to do deskwork with
Very outstanding noise isolation performance for the price
Software-based tweaking available
More than 40+ hours of continuous usage at full charge
Go even cheaper with the Soundcore Q20 and Q20+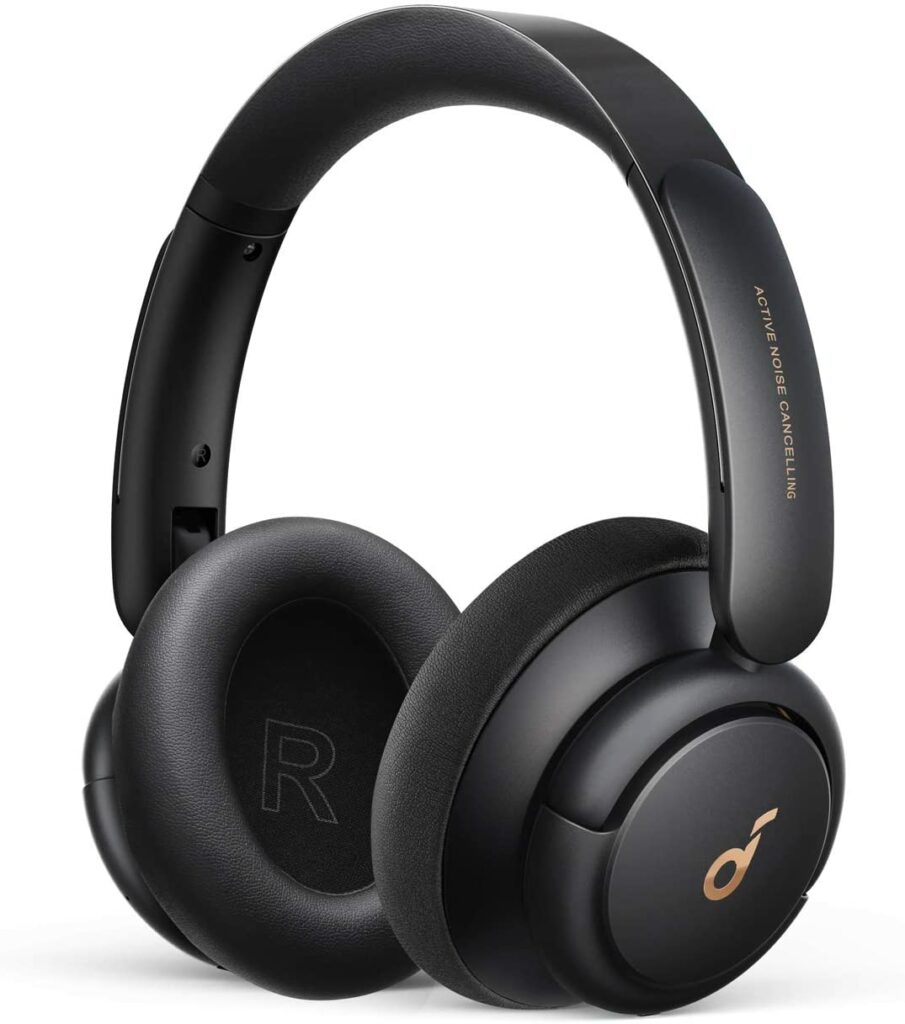 Search Soundcore Life Q30 on Amazon
Active noise canceling is stereotypically associated with expensive headphones the likes of Sony's WH-1000XM4 and such. But it doesn't have to be that way. If all you need is medium-level ANC with good enough sound quality (almost) rivaling that of budget audiophile headphones like the Philips SHP9500. Enters Anker's Soundcore Q30. It has everything one needs.
First, the build quality is more than enough to be considered above average. It has a very flexible, adjustable comfy feel, which allows you to wear them during very long study sessions. Its ANC can mute low-level buzzing noises to medium-intensity rumbling noises, although it still can't drown out noisier sounds such as dog barks or very loud honks and beeps.
Most importantly, it can last all day long it lasts far more than a day long. Pair that with its level of comfort, and you can basically wear it 24/7 during any activity, even when sleeping. Just, make sure to take it off when showering, please.
5. Audiophile's ANC on the cheap (in-earphones): SoundPEATS Mini Pro
Feature Highlights:
Superbly cheap for the good level of sound quality it provides
Above-average noise isolation performance for the price
Above-average mic optimization features for the price
Can sleep with your head tilted (keep a book covered!)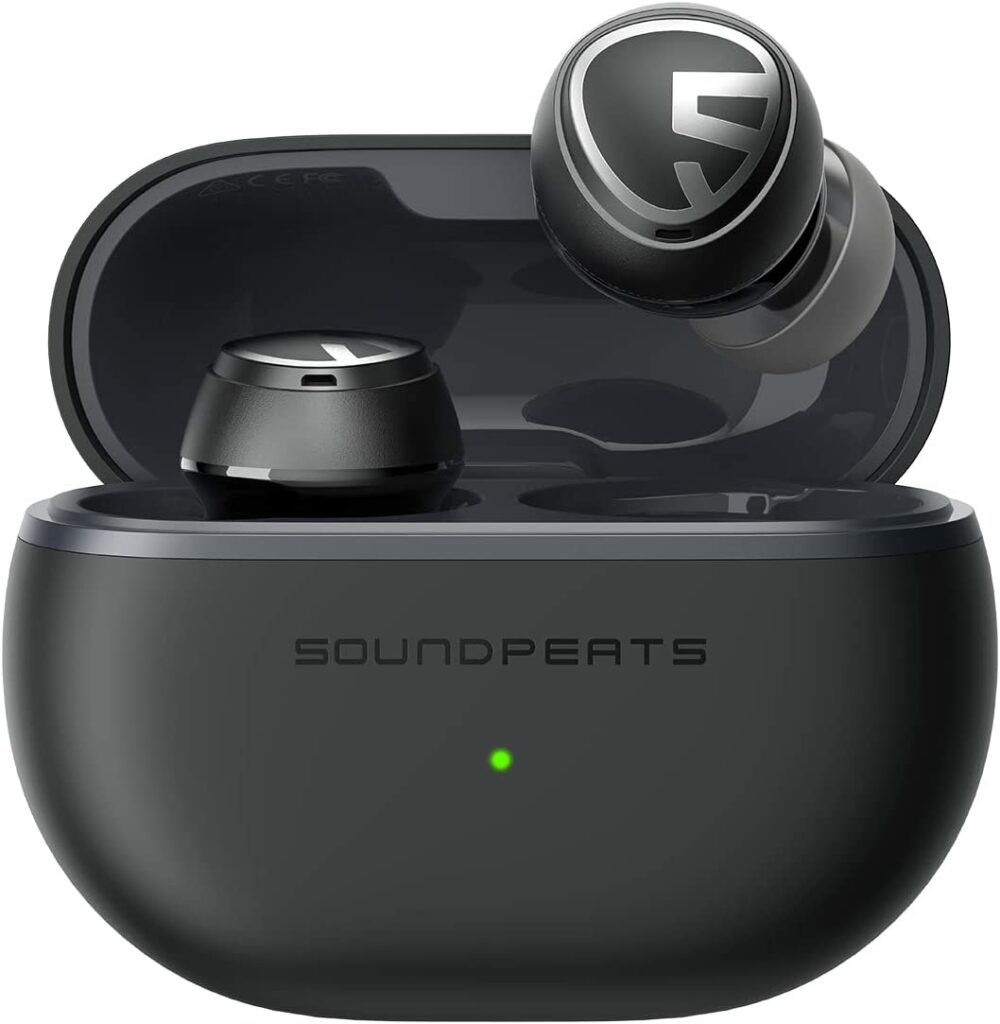 On the true wireless, in-ear side of things, our best budget ANC-focused (actually hybrid) recommendation for students would be the SoundPEATS Mini Pro. Look, we understand the astounding sound quality (as a Bluetooth device) and usage flexibility of premium stuff like Apple AirPods and Galaxy Buds. But in terms of quality and features alone, we're confident that the SoundPEATS Mini Pro is the better bang-for-the-buck option.
First of all, it's wonderfully cheap for the level of quality it offers. It has crisp and forward-sounding vocals, outspoken (but a bit boomy) bass, with instruments still clearly heard between each other. Noise-canceling is somewhat lower than that of the Soundcore Q30, but the previously mentioned price-to-performance factor balances what you should expect for this product.
And hey, if you don't find the Mini Pro's ANC good enough for you, you might want to look out for the SoundPEATS T2 instead. Overall quality and features are kinda lower (as an older model), but at least its ANC is considerably better.
6. Mobile longevity doubler: Mophie Universal Battery Powerstation mini 5K
Feature Highlights:
Perfect size and price for regular all-day device usage
Premium fabric finish actually doubles as a protective case
Subdued, simple, and casual style
Efficient operation, provides "real" power readings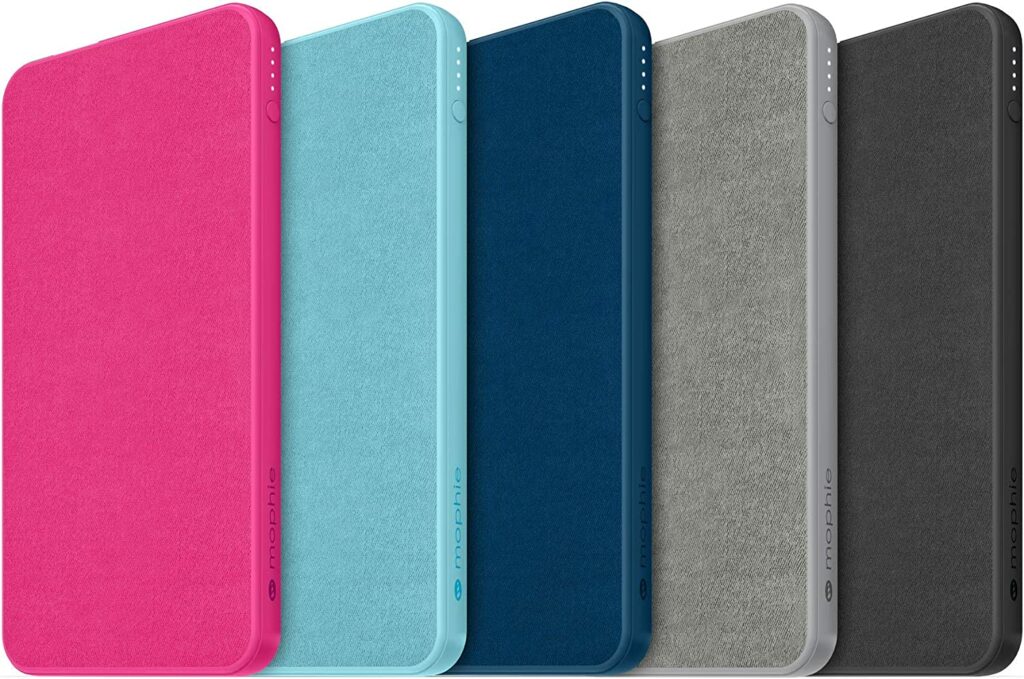 Search mophie Powerstation on Amazon
Nothing much to say here actually. It's just a reliable power bank that balances price, features, quality, and capacity to match what typical students might need for their day-to-day business.
First of all, 10,000 mAh is good and all if you have an entire suite of devices to charge. But if you plan to just use two or three devices within a single school day, then an extra 5,000 mAh of juice is more than enough. Supporting this, you also want the power bank to actually function with its real capacity, and not some arbitrary algorithmic calculation like some fake power banks like to show.
Lastly, you want that power bank to feel stylish enough, and portable enough that it can be combined with traditional pen and paper stuff without looking completely out of place. For all of that, the Mophie Universal Battery Powerstation mini is our most basic recommendation. If you are planning a school trip, consider the Mophie Powerstation XXL or the Powerstation Pro with a huge 20,000mAh capacity battery and 18W or 45W USB-C PD fast charge and recharge support.
7. Smartwatch with style, but without premiums!: Huawei Watch GT2 Pro
Feature Highlights:
OS functionality-competitive smartwatch on the cheap
Premium finish and style on the cheap as well
Good GPS tracking
Insanely long battery life
Complete with heart rate tracker and blood oxygen monitor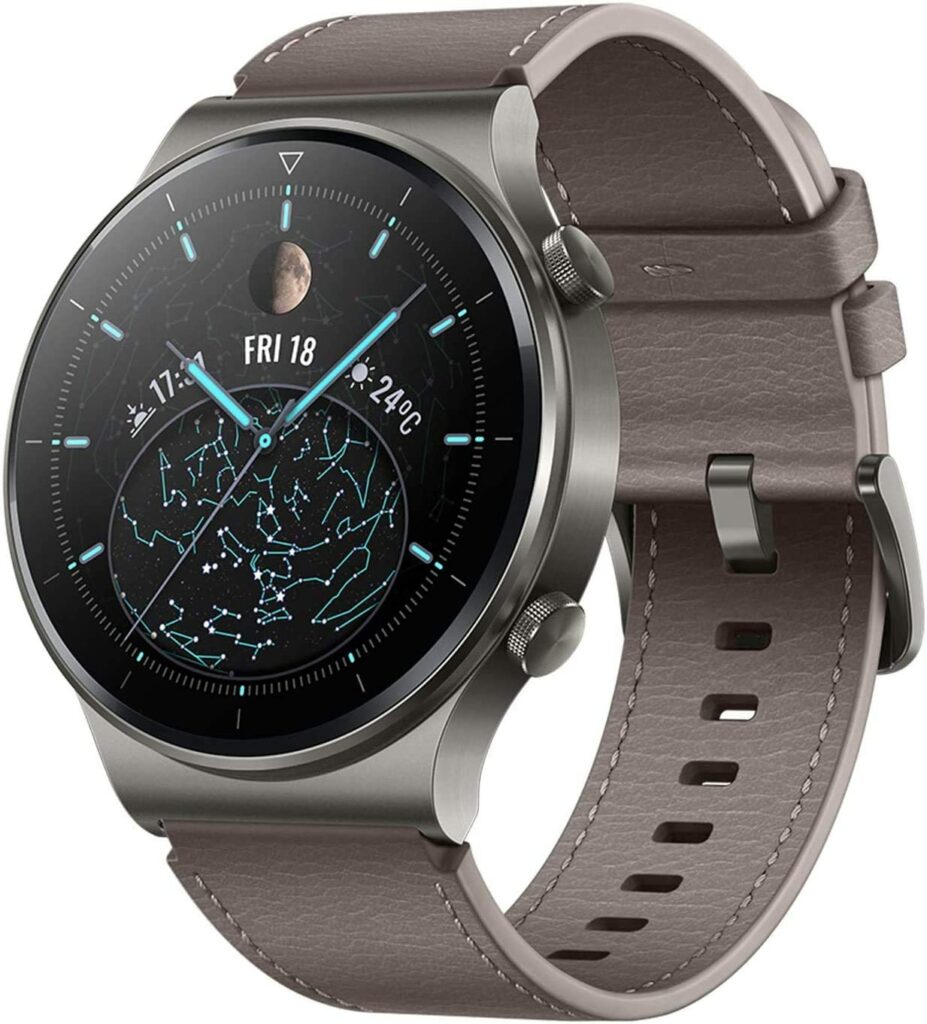 Smartwatches have been a mixed bag for tech users over the last few years. But thankfully, the introduction of significantly cheaper models made the choice far less of a luxury and now more of a technical necessity. But while the Huawei Watch 3 and Watch GT3 pushed the envelope of price-to-performance further beyond 2021, the peak of cheap smartwatch functionality still goes to the classic Huawei Watch GT2 Pro.
Most of what you can do with smartwatches today, the Huawei Watch GT2 Pro can still provide very reliably, while being so much cheaper as to perfectly fit a modern student's budget. All of that is within a titanium-based build that immediately impresses visually and weight-wise.
GT2 Pro still quite expensive for a long-term student investment? Then the GT 2e might fit the bill better for you.
8. Forget flash drives: PNY CS3030 NVMe SSD with Elite-X M.2 Enclosure
Feature Highlights:
NVMe SSD speeds on an external drive! (depends on bandwidth)
Much more reliable than flash drives
The perfect, modern-day laptop partner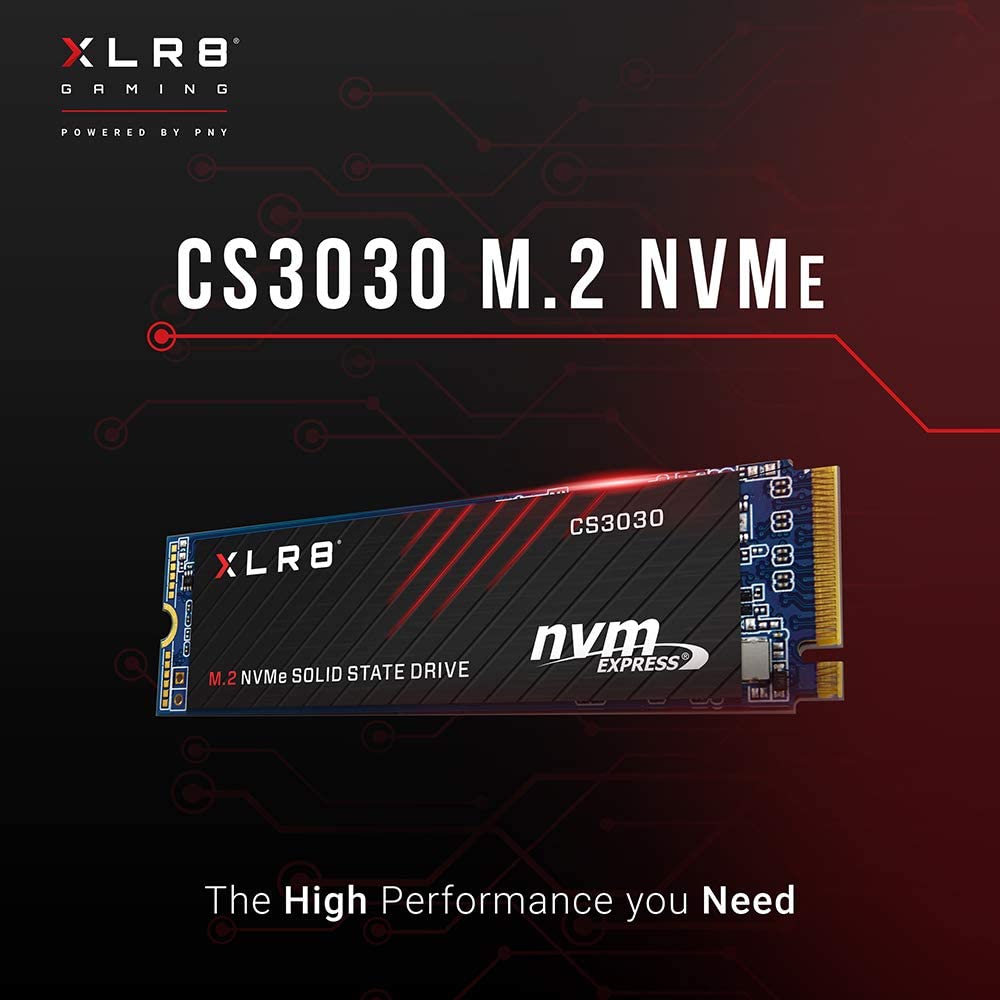 Why M.2 NVMe SSD as a portable drive? They are much faster with better reliability than traditional flash drives. Well… there is the caveat of being significantly more expensive than your average thumb drive. But since you are using a full SSD complete with high capacity and compatibility, these immediately offset any price disadvantage that they might have. They're really just that good.
For starters, given enough data transfer bandwidth, using external NVMe SSDs immediately maxes out even a USB 3.0 10Gbps connection. Read speeds-wise, that is already more than ten times faster than current flash drives. Write speeds-wise, hundreds of times faster.
The particular choice of using a PNY CS3030 NVMe SSD was provided as a balanced choice between cost, speed, and specs. Practically, you can use any higher-end PCIe 3.0 or mid-range PCIe 4.0 NVMe SSD and still get the same level of performance for the price.
Article by Christian Crisostomo