Personal computers, without all the reasons that prematurely break them, are actually pretty resilient hardware. Many last for more than five years. In fact, a good portion of them even last ten years or more. They simply survive a lot longer than any reasonable length of time people usually use them before deciding to upgrade.
In the case of reusing and recycling these old PCs, nothing actually changed too much for the most part. But, with the ever increasing demand for computing power, it might be better to segregate them depending on how recent the system was purchased relative to 2022 and their intended use.
Assessing the (CPU) performance of your old system based on the type of PC
Office PCs, web browsing and media machines – old systems relative 2022 would be systems under the first Intel Core generations, Bulldozer AMD CPUs, and Core i3 processors of the 2nd (Sandy Bridge), 3rd (Ivy Bridge), and 4th generations (Haswell). With a good boot drive based on SSD, decent amount RAM memory and a discrete GPU 2-3 generations ahead of them (750 Ti, R7 265, etc.), they still function perfectly for snappily accessing documents and multimedia. It might even play a classic game or two of its era.
Formerly high-end multi-purpose desk station – this would be systems using a Core i7 processor of the 2nd, 3rd, and 4th generations. They have (almost) the equivalent performance of today's entry-level modern systems, Thus, they are still very usable for all purposes that something like a Ryzen 5 1600 or a Core i3 10100 would offer. If using a discrete GPU, recommendations should not go beyond GTX 1060 6GB or RX 580 performance tier.
Still competitive today – these would be systems with processors developed in the year 2017 or later. This puts it at up to 5 years old relative to 2022. Even if the older ones are tiered lower today, they still offer more than enough level of performance for the hardware requirements needed in 2022 and the foreseeable future.
The formerly top-of-the-line Core i7-8700, for example, is typically relegated to "just" a Ryzen 5 3600X competitor nowadays. And yet, a PC based on this CPU is far more than just an office machine.
Even today, a high-end Intel 8th Gen system wouldn't feel too different from any modern machine. It can crunch the required frame rates and can easily handle something like an RTX 3060 Ti without significant bottlenecking in CPU-heavy games like MMORPGs.
Things to do with older PC based on its intended use at point of purchase
So here is what you can do with your old but usable PC based on how we assess its performance using the groups defined in the previous section. If your PC is older than 2011, which is more than 10 years ago, you are better off just recycling the system unless it is a legacy or vintage computer.
Office PCs, web browsing and media machines level – 2011-2012 entry-level and mid-range
Formerly high-end multi-purpose workstations – 2011-2015 high-end
Still competitive today – 2017 and beyond (that are not dual-core CPUs)
A. Reusing office PCs, web browsing and media machines
Low-level use of these types of old, but functional PCs means minimal applications and low process-intensive tasks. This means that the key to making them useful again is to focus on data access, either via capacity, speed, and (platform) type. Bump the CPU one or two tiers higher, and doubling the RAM usually helps greatly in this regard.
1. Office PC as a home server
Thus, the classic, but somewhat boring and nowadays-cookie-cutter NAS/home server options remains one of the best uses for outdated computers today. You have a reliable CPU that can still boot rather quickly and can handle casual tasks here and there with a good SSD and RAM combo. If you need to archive files, or extract them for whatever reason, the home server can (on average) perform to the required speeds of basic data access today.
The best part perhaps, is that setting it up isn't really that difficult either. Just build a computer with compatible parts as per standard procedures, and populate it with several large data drives, and connect it to a secure local network.
2. Office PC as a virtualization hub for older operating systems
If you ever need an extra layer of security when using virtualized operating systems older than Windows 7, then the 2011-2012 era entry-level machine is a safe option.
There is also the added benefit that the memory and CPU resources on the old PC can be fully dedicated to virtualization alone, if that's going to be its main thing from now on.
That way you can run out of support and end of life applications on just as old an operating system without risking your main system. Be sure to keep snapshots of your virtual machine so you can revert to a working copy if it does become compromised.
3. Office PC as a basic HTPC (Home Theater PC) or guest PC
Sure, these days, everyone has a smartphone or tablet but for big screen, full size keyboard and mouse experience, nothing beats a laptop. Your old Office PC can be assigned to the guest room. You can hook up the Office PC to the home's WiFi for Internet. Be sure to swap out your old keyboard and mouse and even invest in a big monitor to give it a fresh look.
The latter would also allow the PC to work as a HTPC. Though low-level CPUs like the i3-2100 have integrated GPUs that can handle 1080p media playback well enough, it might be a good idea to upgrade it with a 2015-era GPUs in case higher resolutions are required.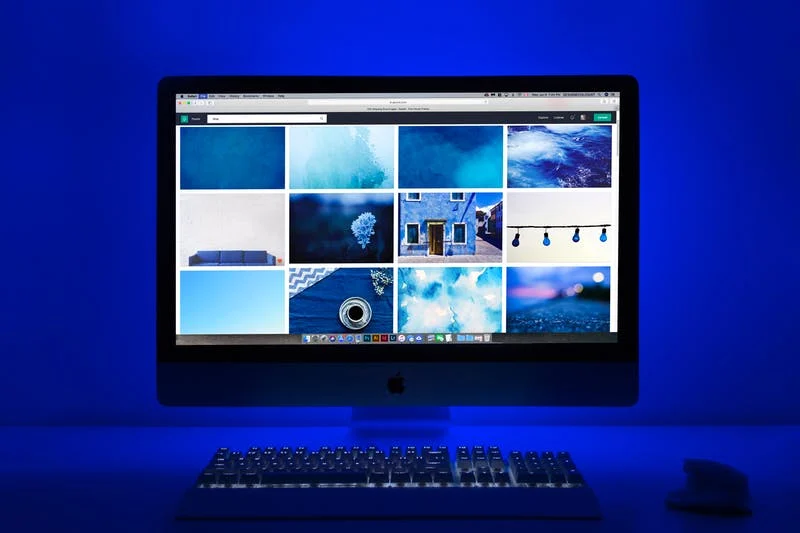 B. Reusing multi-purpose workstation PCs
All three applications of office PCs also apply to multi-purpose workstations of higher tiers and later years. However, because they can exponentially do so much more (especially when paired with a Polaris AMD GPU or Pascal Nvidia GPU), they're effectively still considered entry-level modern computers today.
In other words, anything that a current generation entry-level PC does today, they can do as well, even if efficiency is generally lower.
1. Former high-end workstation PCs as media capture machines
If you want to capture content from consoles one generation older (PS4 Pro, Xbox One X, etc.), or maybe even from equally old PCs that can't support modern internal capture features. Optimizing internal components for media capture this way can potentially extend the PC's life indefinitely.
That is of course, if the cost of doing so would be significantly cheaper than just buying a dedicated/professional capture card like an Elgato HD60 S.
2. Former high-end workstation PCs as a classic game(s) server
Remember the good old days of local LAN parties? How about online sessions with those pioneering multi-player games that still aren't MMORPGs? Well, with a formerly high-end machine, you can now relive those days by transforming it into a classic game server.
Unlike your average home server, there will be a few tweaking requirements to optimize each game for this purpose. But if there are enough players, or nostalgia's hitting pretty hard, you can just keep the setup sitting there to flip the switch on whenever needed.
3. Former high-end workstation PCs to play games on older OS
As a ceremonial arcade cabinet that would probably function as a half-ornament half-nostalgia machine, you can also convert these formerly high-end PCs to play older games.
Titles from at least seven years ago, for example. Or games that can only run optimally on their native intended OS, presumably without the need for an added layer of virtualization that could cause potential stability issues.
As a bonus, you even get the authentic feel of playing the game during the era it was intended for.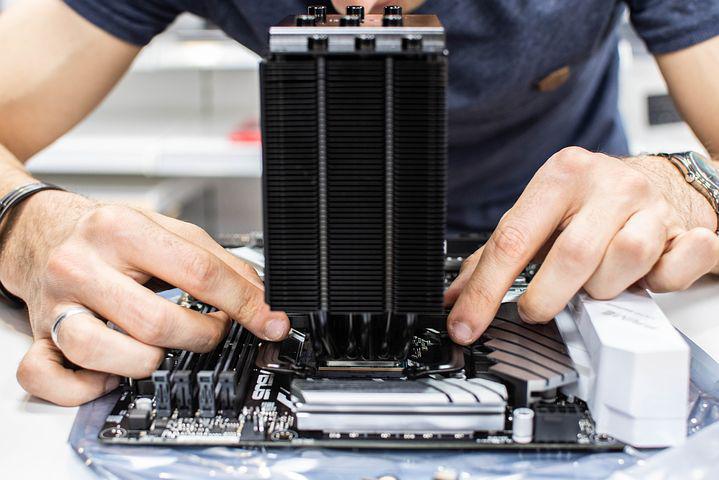 C. Reusing PCs that are still competitive today
The most reasonable way is to turn them into a secondary unit. There are two main ways to do this effectively, upgrade the system (memory and storage) and perform a clean install. Otherwise, cannibalise the system for spares or use it to multi-task on multiple computers:
1. Upgrade it
So far, our ideas are based repurposing the old PC without getting your hands dirty. But if you are not afraid of a bit of DIY, old but still competitive PCs can be upgraded. The parts would still be on the shelf or you can get them easily online via forums, social media and eBay for a fraction of the cost of buying new. The obvious upgrades would be the memory and storage but if you can find old and compatible CPU, this will work too. In any case, be sure to check that your motherboard and BIOS can support the faster memory, storage and CPU.
2. Clean Install
Wiping the PC and reinstalling the same or new and lighter Operating System is a cost free way to inject life into old hardware. Remember the day when you first got your PC and how fast it was. You can return to that point again with the same hardware. Granted that with every software patch and security updates, the system will become slower again think of all the other applications that got piled into the system that also does the same. You can start with a bare-bone list of apps and control the urge to install everything under the sun and learn to tweak the system to make is fast.
3. Cannibalise and use as spare
First, you can dismantle the unit and keep the components as extra. This is to have an immediate replacement should any of your components become faulty. This also helps troubleshoot issues and pinpoint the cause of certain PC problems by swapping and changing parts.
4. Multitask on multiple computers
Second, is to keep the unit assembled. If it is capable of catching up to your current system by at least 50%, then it is still worthy enough for the more basic tasks that you would typically allocate to the main unit. As a reference, you can most likely do twice the combination of all other uses we mentioned earlier for office PCs and formerly high-end machines.
And if the margin is only less than 20%, you can even dump a full processing workload to the main machine, while you do something else on the second (that you can typically do at full efficiency on the main). Something like waiting for a render to end on the main machine, while playing triple-A titles on the second machine.
The easiest way to do this while keeping clutter to a minimum is to use a KVM (Keyboard Video Mouse) junction box. This allows you to switch between the different devices while keeping only one set of monitor, keyboard and mouse. Modern Bluetooth keyboard and mouse supports switching between devices, usually up to 3 so you can do the same minus the cables. Just be sure to get a monitor that supports multiple inputs so you can switch between the two systems. A bonus would be to get a monitor that supports side-by-side multi view and picture-in-picture.
5. Sell it
If you don't fancy keeping your old competitive system around, the only other real practical option is to sell the PC. Assuming that the components were made available just recently, it can still fetch a good amount that would offset the cost of your current investment.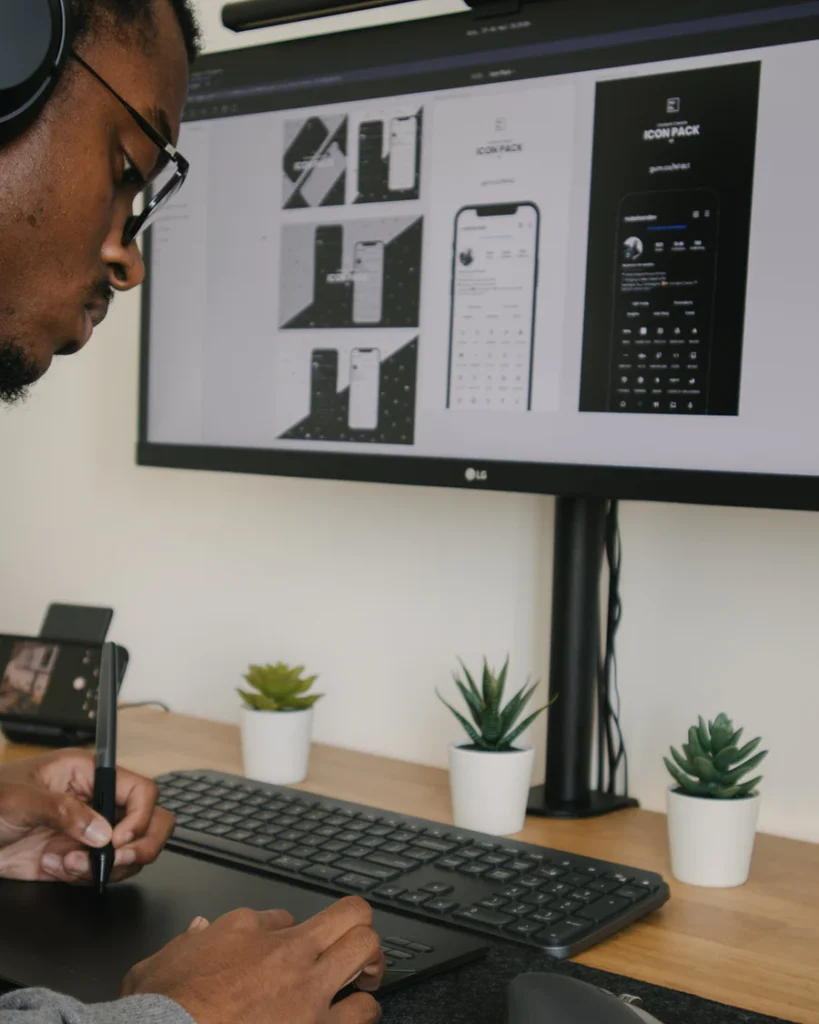 D. Other boring ways of reusing old, but perfectly usable PCs:
1. Tinkering box/Experimental unit
Dismantle it to build it again; basically, practice with the old PC to either know more about the components or learn to troubleshoot. Or, install software that you otherwise couldn't effectively use on your main, such as a good Linux distro, or a MacOS (turn it into a Hackintosh unit). Maybe you're dying to see how that delicate beta BIOS update would fare when you finally plop in that Xeon processor (that you purchased dirt cheap on eBay or AliExpress). You can do that to your old PC without repercussions now as well.
2. A test of worthiness for your son/daughter
Preferences may vary, but to "throw the cubs off a cliff" so to speak, you can try giving your son or daughter your older system first. Should they be worthy, you can then proceed to gift them that perfect 5600X/6700XT birthday gift during their first double digits.
3. Give away to someone who needs it more
If you have a close friend or relative struggling to find a PC or with their old PC, furnish your system a bit, and graciously give it away to them. Instead of functioning like a tertiary or quaternary unit, the system can once again be used like the main unit it was during the good old days.
4. Donate the old PC to charity
Same ends, same means, and same purposes. You'd probably want the unit stay in one piece for the next owner at least, instead of being dismantled and reassembled to different users.