Notes on my Apple devices is one of my most used app. This is where I jot down ideas, write blog posts, book outlines, and generally store text information that does not require editing.
** This recovery only works if you have your Mac Notes synced to Google**
The main benefit of using Notes synced to Google Mail to me is the fact that it is so pared down. There are literally no font options, no formatting options and all that you can do is write. If you want some formatting, use the notes synced to iCloud.
I have set Notes to sync across all of my Mac devices – iPhone, iPad, MacBook and Mac with Google Mail. With this setup, it means that my working is fluid across all devices.
Sync Notes on Mac with Google Account
The main difference in the way that I use Notes however is that I rely on it to sync with my Google account rather than a direct back-up to iCloud. This has turned out to be a huge blessing in disguise.
Syncing Notes to Google, does not use Google Keep, instead Notes from the Mac system is synced to the Google Mail system.
Recovering Older Versions of My Notes on Google Mail
This morning, I noticed something slightly different in one of my Notes on my phone, but without giving it a second thought, I updated it with a single sentence. It turns out that in doing so I had over written an entire chunk of text that had not synced properly across my devices.
Try as I might, I could not find a way to recover the now 'deleted' note from my Mac systems – it had automatically updated across all my devices.
And here is where Google came to the rescue! Phew!
This is how I managed to recover a completely overwritten Notes, purely because it was synced to Google.
Where to find Notes in Google:
In Google Mail (gmail.com), the Notes from Mac are synced to Notes within the Mailbox system.
In the Left-most column, navigate down until you find the Notes folder. When you click on it to dropdown, you will find the entire folder system (if you use one) replicated here.
Initially, the Notes that you see on the main reading panes will be completely up to date with the latest versions of the Notes on Mac.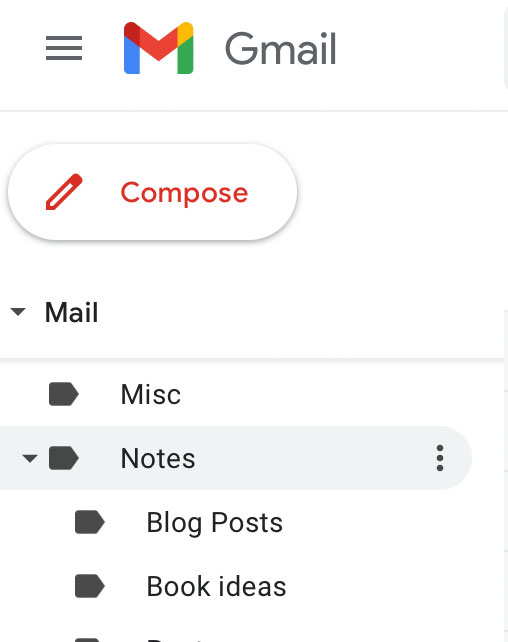 To recover 'old' Notes:
To recover the older version of Notes prior to syncing, go to the top menu bar and click on Any time.
The drop-down will show the option to recover Notes from an earlier time.
In my case, I only needed to go back 'Older than a week'. That recovered a Note from the day before.

** This recovery only works if you have your Mac Notes synced to Google**
If you do not have your Notes synced to Google, the best recommendation is to put one of your devices that has not yet been synced in to Airplane mode and access the older version on there. Unfortunately, there is no straightforward method to recover older Notes in Mac.