Tablets have always been considered as the fancier, more intuitive, and more portable "laptop" computer with its' detachable keyboard and now with trackpad. However, it is quite strange that even as tablets have been taking their fair share of the mobile market since 2011, laptops never really went out of fashion, maintaining their ever-consistent presence in the consumer tech space.
In fact, with the current chip shortage driving work at more non-office locations today, these traditional ready-to-use machines are even more popular. At the very least, they are technically the first (and better choice) when it comes to quickly setting up your remote productivity suite.
Overview
Built for everything, as they say, in more ways than one. The specific reasons why laptops are the better choice compared to tablets are as listed below:
They are typically more powerful
Much more scalable hardware performance
Their traditional familiarity drives quick and tactile access
Better Multi-tasking
Optimised and Dedicated productivity software
1. Laptops typically have better price-to-performance ratio
Sure, in a normal world where no chip shortage ever occurred, laptops easily lose out to desktops in this category. But when pitted against tablets, laptops can be the absolute beasts.
Take the Lenovo Tab P11 Pro. It is an incredibly amazing modern tablet powered by the Snapdragon 730G and Adreno 618, supporting the best of what its 11.5-inch OLED 2560×1600 display can offer for its users. For a price of $500 to $600, it should already be a complete steal compared to tablets of similar tiers that are significantly more expensive (iPads, Galaxy Tabs, and Surfaces, among others).
And yet, you could purchase the Acer Aspire 5 (A515-56-50RS) at almost the exact same cost, which gets you much better specifications (Core i5-1135G7, Iris XE Graphics, 8GB RAM, 256GB SSD) for potentially faster, better, and more optimised usage. Well, you do lose the crisp, OLED screen of the Tab P11 Pro, and you might have to do a clean Windows install to prevent bloatware from negating that performance advantage. But, the usage margins should feel a lot more lenient.
The best part? Laptop users are not even limited to the default hardware of their initial investment, because…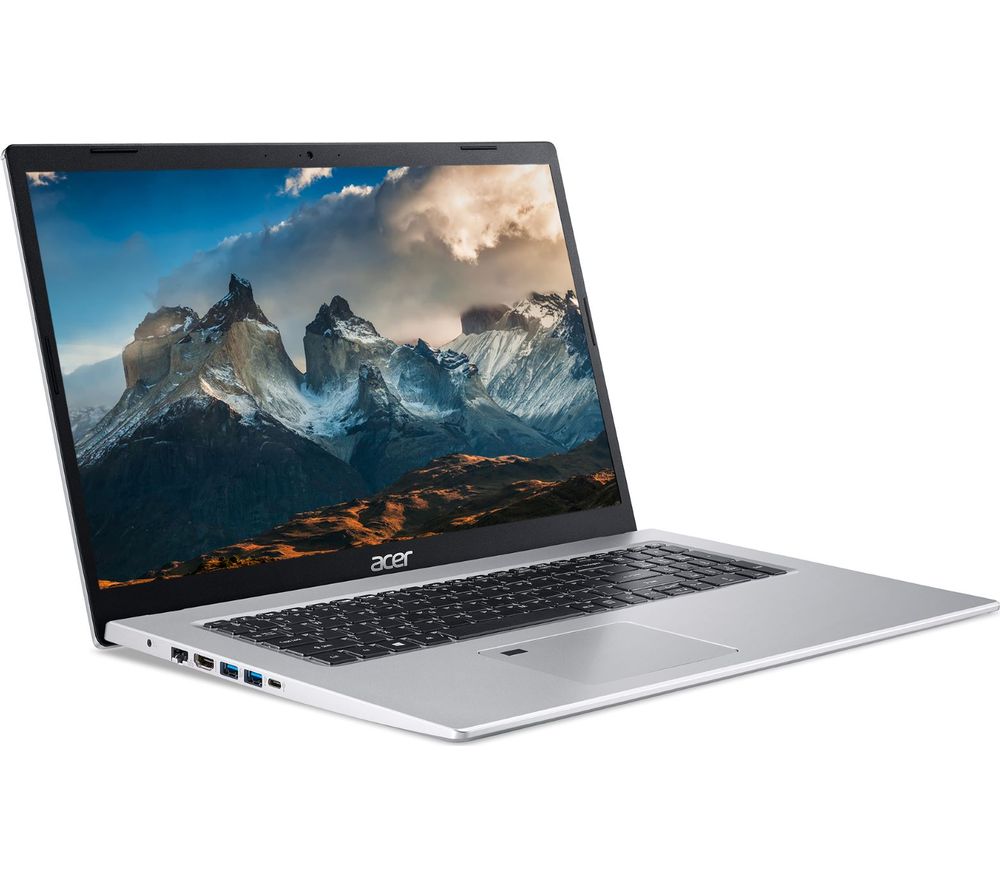 Search Acer Aspire 5 on Amazon
2. Much more scalable hardware performance
Laptops can add and swap a few select components depending on the required level of performance, while tablets always come only with pre-set hardware with no post purchase upgrade options. That… pretty much sums it up, but there's actually more to elaborate on here.
First, depending on the model of the laptop, the option to switch back and forth between different configurations might be an important way to optimize its usage. So, it's not restricted to a one-way upgrade. You can do sidegrades if the new features to better suit your needs, or even downgrade, should there be an issue that might require scaling down the laptop's performance temporarily.
Second, is hardware redundancy. In case anything breaks down, either through time or due to some premature malfunction, the laptop user has comparatively easier options for swapping components. And depending on the model, battery swaps may still be possible to this very day, a common traditional feature that is but almost gone now in today's mobile market.
In addition, we also have other innovative concepts like the Framework Laptop. While it has yet to prove itself in the tumultuous sea of economic stability, it holds the promise of a perfectly modular design, and may eventually compete with the likes of Fairphone and Librem within the mobile tech space.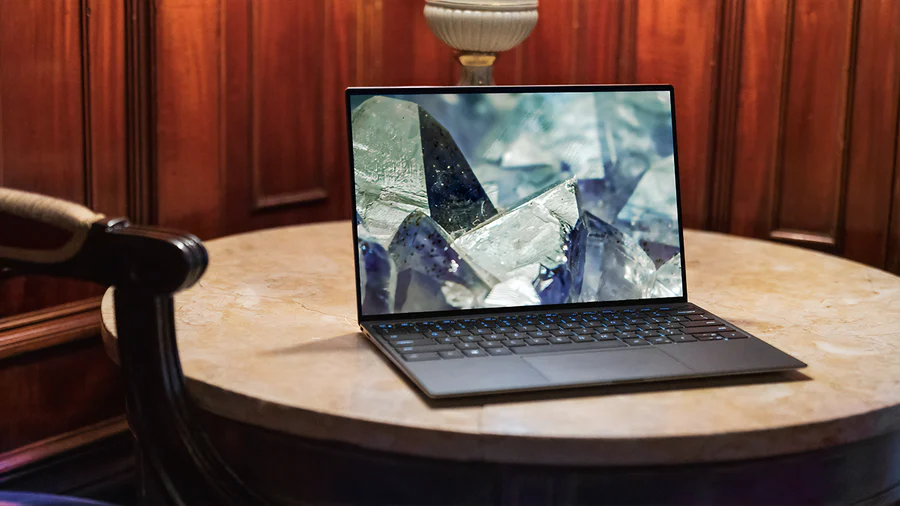 Search Dell XPS Laptop on Amazon
3. Upholds familiarity over intuitive access
Tablets are well-touted for their intuitive design, a step up from the traditional method of perusing physical pages and writing on paper. But when it comes to accessing digital information, the tried and tested combination of keyboard and mouse will always be the more familiar, and therefore, the faster and more convenient option.
Think of this as similar to how QWERTY keyboards still dominate over DVORAK keyboards due to efficient familiarity; we just got used to it so much that it never changed through the decades and has been the much more recognizable default. Also, despite major advances in capacitive touchscreen technology over the last decade, the sheer tactile and accurate use of a robust physical keyboard is just plain more superior for long periods of productive use.
To be fair though, there is one small peripheral that does trump the use of tablets for quickness and precision: a dedicated, model-specific capacitive stylus. Samsung's Galaxy-optimized S-Pens, for example, started a bit finicky. But, it has fantastically demonstrated near mouse access levels of accuracy when it comes to using dedicated productivity apps for its later versions.
Also, don't ignore the hybrids 2-in-1 machines. Tablets with detachable keyboards or laptops with foldable 360 degree hinges. These come with laptop class components, including full size 15.6-inch display with added touchscreen and support for stylus blurring the lines between tablets and laptops. Yet, you can still enjoy the convenience of a desktop OS.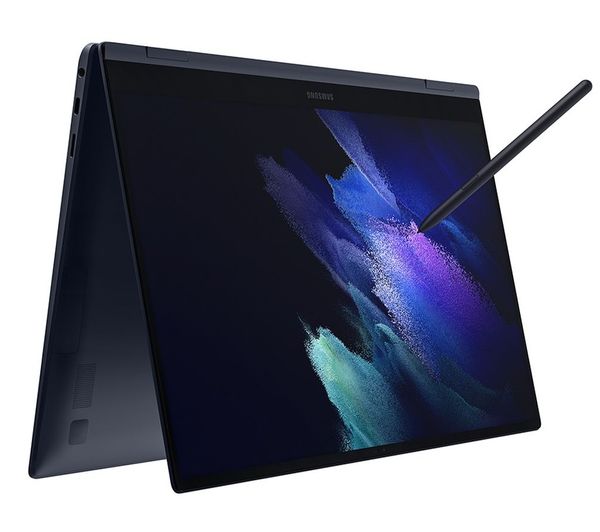 Search Samsung Galaxy Book Pro 360 on Amazon
4. Better multi-tasking
Combining all three previous advantages thus far yields us productivity optimizations. In particular, the capability of laptops to multi-task with more or less the exact same level of performance as a desktop when it comes to standard office-level tasks.
One can argue that tablets can be used with a keyboard and mouse to achieve the same result as advantage #3, but it still misses the more crucial factor of hardware flexibility of advantages #1 and #2. If you are an "on-the-go" video editor, for example, tablets may be capable of offering you UHD screens and fairly productivity-optimized mobile GPUs. But, you are still left with the dilemma of limited internal AND additional (SD card-based) storage, something that could have otherwise been properly offered by a laptop at more reasonable prices.
Then again this mostly boils down to how desktop operating systems (and their software/apps) work intuitively with tabbed and windowed applications. As snappy and instantaneous as an iPad Pro 12.9 (2021 ver.) is for switching professional editing apps on the fly, the simpler experience of point and click, or even Alt + Tab on a laptop is still so much more convenient, especially when paired with a reasonable amount of CPU threads and (upgradeable) RAM.
As much as we like to believe that tablets, especially Pro tablets have nailed the multi-tasking and multi-view features, these still fall short of what laptops, with any operating system can do. There is a reason for Apple keeping MacOS and iPadOS separate and for Windows OS to continue to flourish, with its current Window 11. Multi-tasking on a tablet based operating system even with keyboard and touchpad is never the same.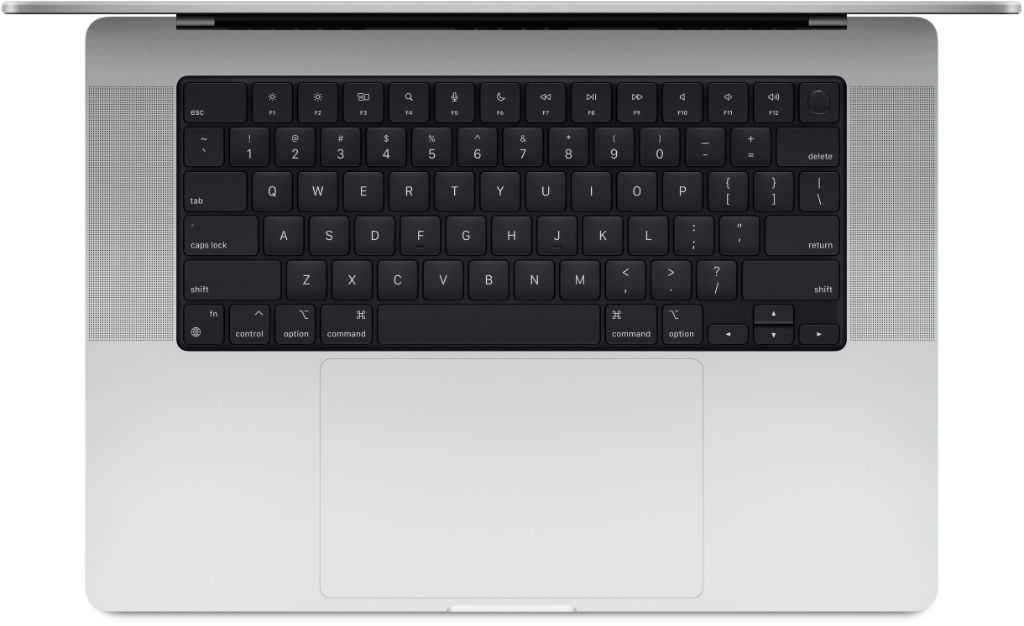 5. Optimised and dedicated productivity software
Dedicated productivity software has evolved for the desktop space in the last few decades. With such a headstart in the development period, mobile applications are bound to be just a tad bit more limited when it comes to options. It also struggles to push the best performance levels it could provide on a limited hardware.
Using YouTube on a desktop OS-based browser, for example, immediately has the single greatest advantage of piling up tabs to save later or for quickly switching between them. This is simply not possible by default with any mobile OS version of the app. Without coughing up the dough to pay for YouTube Premium, you can only tab up one video at a time and would only continue playing if YouTube is the active window.
The obvious exception to this, of course, would be digital graphics editing software and apps, which can be made much more superior to their desktop counterparts depending on the specific hardware that they are optimized with (hint: last part of advantage #3). Paired with the right pro-level hardware, they will yield amazing results allowing you to work at extremely fast speed. Case in point, iPad Pro with M1 chip. There are also a few less graphically focused apps that offer the exact same features and interface, although accessibility still varies whether it is used on a tablet or laptop.
Oh but, Microsoft Office for Surface tablets such as the Surface Pro 8 don't count.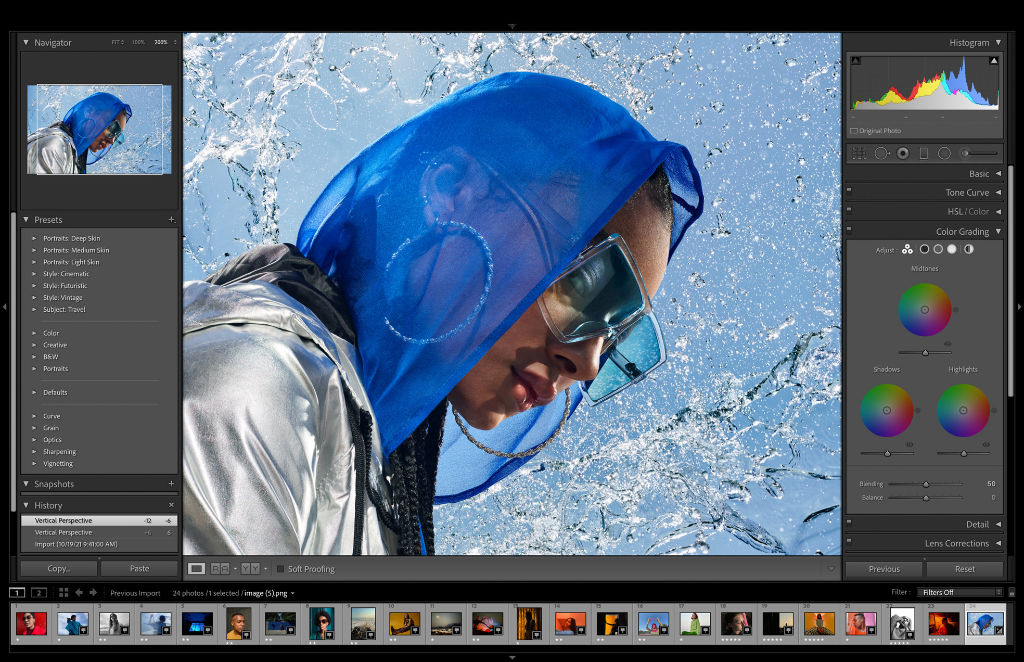 Final Thoughts
There you have it, all the reasons for choosing a laptop over a tablet. There is however, another reasons for going with laptop. For a long time, you needed a beefy and heavy laptop to pack that extra CPU and GPU performance. And, for that it will most certainly come with a compromise on battery life. Today's ultraportable and lightweight laptops do not compromise on either CPU or GPU performance and still manages a full days use on a single charge.
Advancements in technology allowed manufacturers to use high performance and energy efficient components in their laptops. System-on-Chip like those found on tablets and smartphones is also finding their way into the laptop space. This makes modern laptops even more efficient and powerful.
Apple's MacBook Pro 14 and 16 powered by Apple Silicon M1X Pro and M1X Max can last up to 21 hours on a charge, yet offer a high level of performance without throttling. The chips come with up to 10-core CPU and 16-core GPU on the M1 Pro and 10-core CPU and up to 32-core GPU on the M1 Max. These revolutionary chips can support up to 32GB or 64GB of unified memory respectively capable of pushing and exceeding the performance of todays workstations. All in a portable and compact package complete with modern ports and connectivity options. In short, there is no place the laptop cannot go and no task it cannot handle.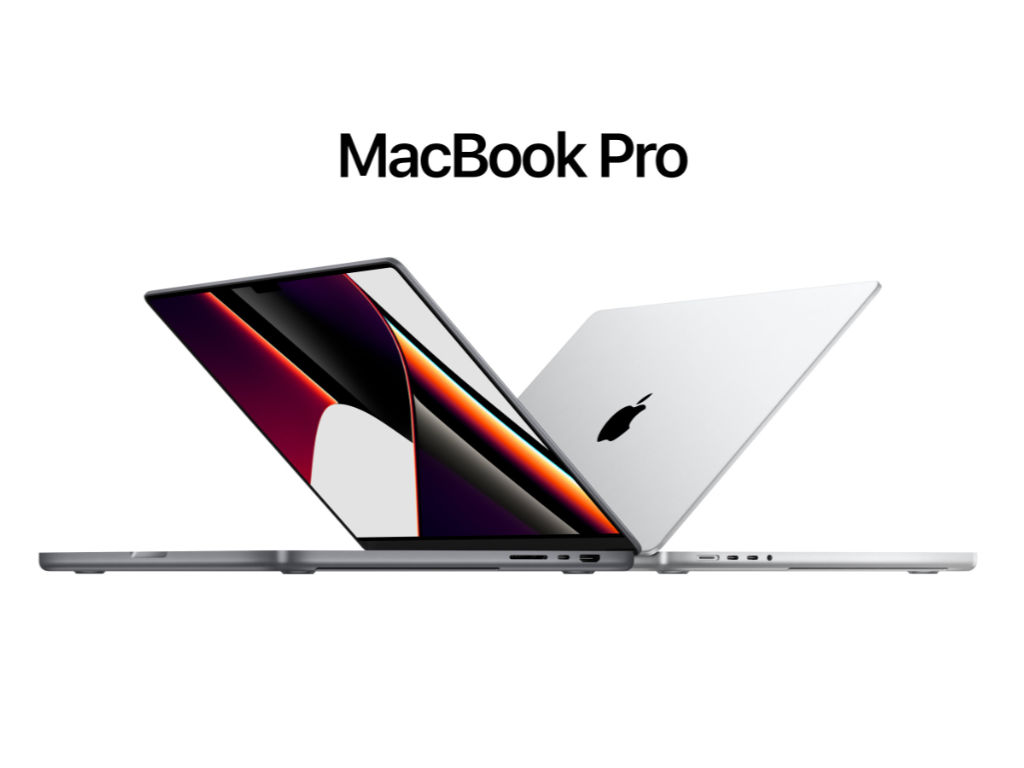 Search Apple MacBook Pro with M1 chip on Amazon
Article by Christian Crisostomo edited by Samuel Tan