Writing efficient and effective learning notes is a life-long skill. It is a significant contributor in active learning and typically leads to good performance during an exam. The unfortunate thing is of course, that despite it being the root and essence of good learning, teachers rarely teach how to write good notes.
The benefits of learning to write good learning notes are numerous. Writing your own notes, require active learning to take place. This in turns helps with the memorising and learning process, which means that a significant portion of the content under study can be learnt while simply writing or creating notes. Further repetitive reading or generating your own questions simply reinforces the learning process.
Knowing how to write efficient and effective notes is the cornerstone to better learning and higher grades. Here are the 8 key steps you need to do so.
Click To Tweet
Types of notes vary from person to person and of course is entirely dependent on each individual's skill and preference. Someone with an artistic talent might find it easy to draw little illustrations or cartoons, while someone who is more organised in their thought process might prefer lists to mind-maps. Ultimately what and how good learning notes will look like for each individual is highly personal. The key steps to creating good learning notes though, remain universal.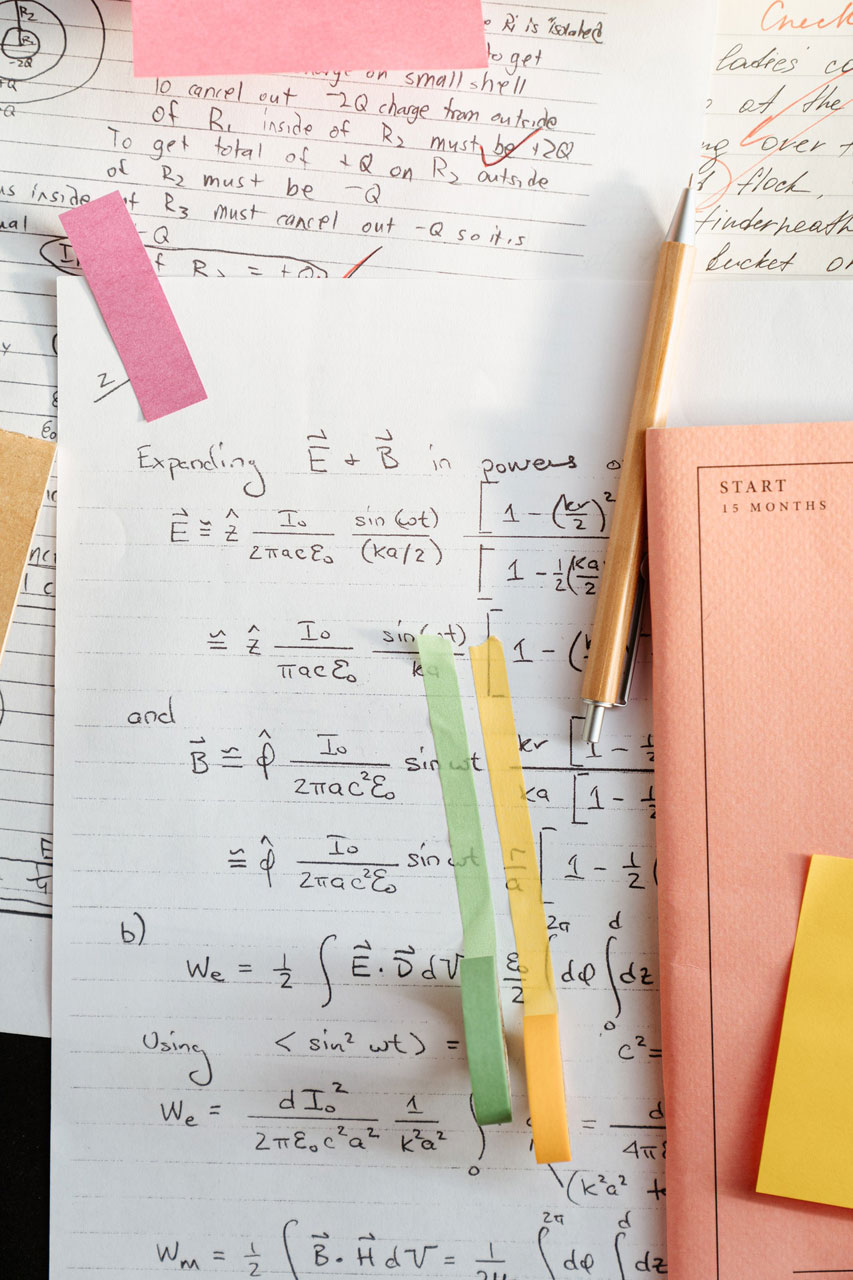 In this post, we look at the 8 key steps to writing effective learning notes.
Before the lesson
While it seems contradictory to work at or study something before it is even taught, doing some background work before the start of a course or a lesson actually stands you in good stead.
It's actually worth outlining your lesson syllabus before your course even starts. It gives you an advantage when learning and writing notes. Here are more tips to better learning notes.
Click To Tweet
1. Write the course content/syllabus outline
From the outset, it is important to know exactly what your course encompasses. At high school level, this is typically the contents list of the entire textbook or if you're able to get hold of it, the official syllabus would be best.
At college or tertiary level though, instructors may cherry pick certain topics within a subject to focus on, depending on the depth of the course or their own personal preference. It is worth asking your lecturer or instructor at the beginning of the course for a course overview or a course outline if this is not already provided.
2. Organise the main ideas
Once you have the outline, sift through the list to determine the main ideas. Work out which are the vital sections that will require more attention. Identify the sections are for illustrating, explaining or further developing the main idea. Essentially, decide which parts are most important in the first instance.
Organise the content by sections and sub-sections. Make the important and vital components of the course the main headings followed by the sub-topics of the course.
At this point, it is also worth making a note of which topics you are already familiar with and which are new to you. Ideally you would aim to set aside a little more learning time for the new topics. Familiar topics will probably just require some revision time, with less focus on learning and more on recalling or embedding the information.
After the lesson
Refresh your learning by going over your notes as soon as you can after a lesson. It can really pay dividends. Find out more in our article on writing effective learning notes.
Click To Tweet
3. Tidying up notes
As soon as you can after a lesson, tidy up your notes. This includes filing and ordering the notes handed out during the lesson in to their relevant sections in your binder. Where possible, date and index the information to allow for quick reference and retrieval.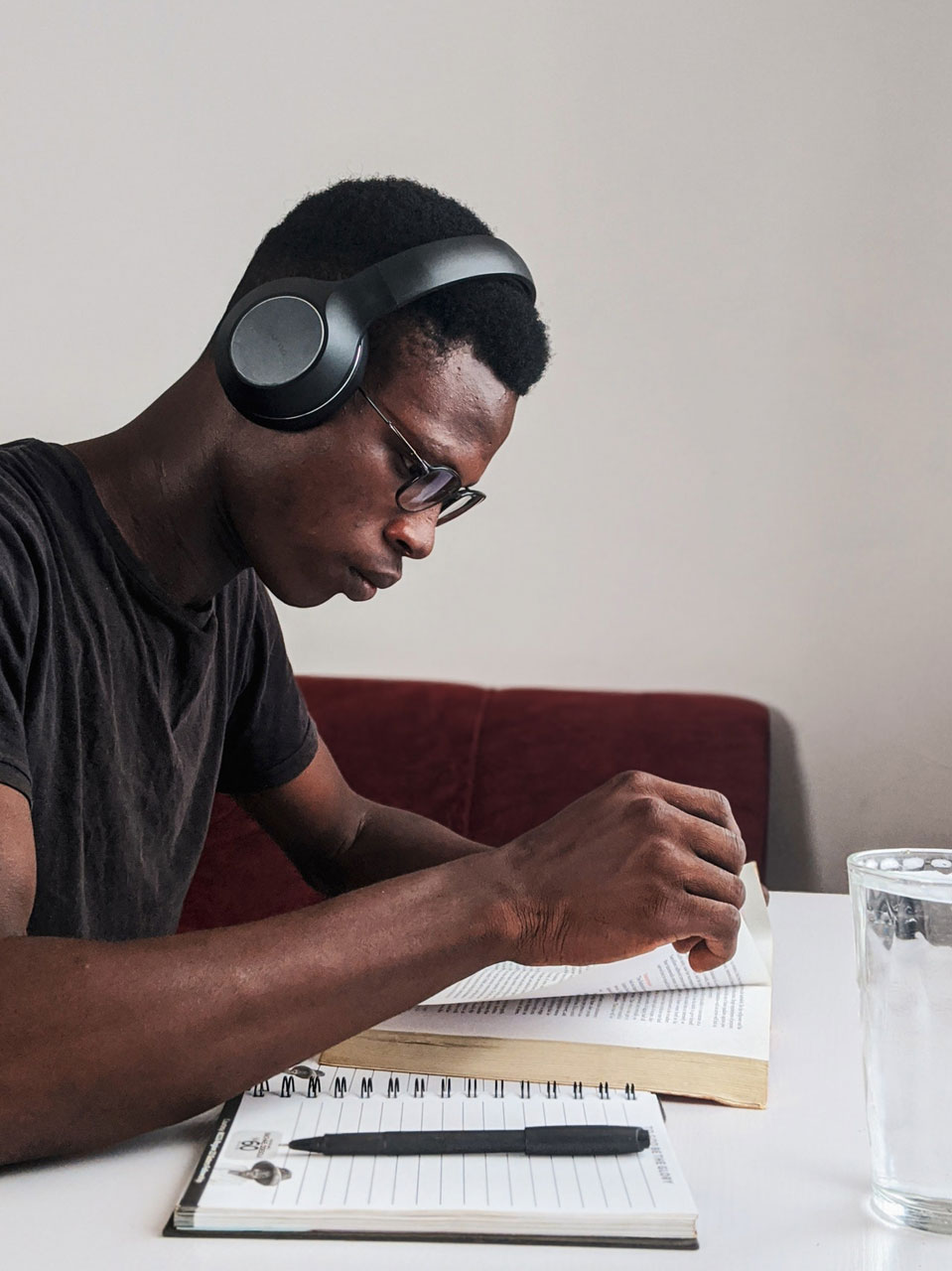 4. Fill in the gaps
Compare and supplement the notes that have been handed out during a lesson with further details whenever possible. At higher levels (e.g. University-level) this may mean going over several recommended textbooks to fill in gaps both in the notes and in clarifying and embedding your own knowledge of the subject.
At secondary school level, it's definitely worth going over the recommended textbook in conjunction with the provided notes. For better understanding, it is also always possible to find a YouTube video that may explain the concept or idea more succinctly. A good way of then reinforcing your learning after that, would be to write an explanation in your own words.
5. Processing and personalising
An essential step to take ownership of your learning and your notes would be to process and personalise them. Whether you are proficient at mind-mapping or prefer to use lists, or enjoy drawing little cartoons in the margins, taking the effort to personalise your notes makes them all the more memorable.
Do not be limited to just highlighting or using colour on your notes. Add references and ideas, jot down questions (and ask them in or after class), make comments, notes or even observations. Anything that personalises your notes also helps you process it's content and makes it memorable too.
Revision for exams
6. Reading from your notes
When you begin to revisit your notes as part of the revision process, if you have completed the prior groundwork (points 1-5), the content will hopefully now be familiar. Reading through will allow you to refresh your knowledge and understanding of the subject matter.
At this point, it is also a good idea, whenever possible to have discussions with your peers or colleagues to compare your notes and understanding to theirs. It serves as an opportunity to exchange notes and ideas not just on the subject content but also on how to learn the content.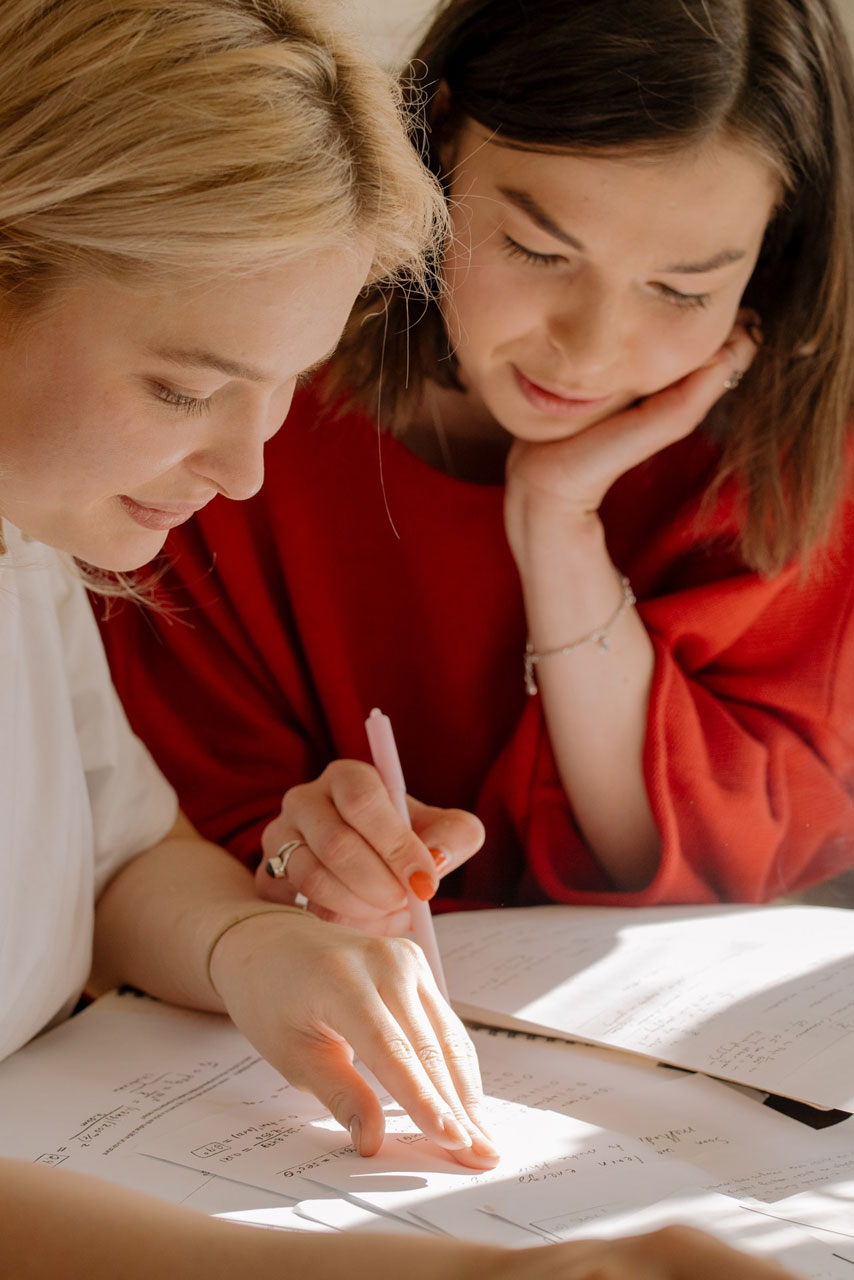 7. Write your own questions
A tried and true method of preparing for exams is to work on past year papers. Following on from that, the next most effective way is to generate questions from your own learning and from your own notes.
Writing questions from your own notes will help you learn more deeply and more efficiently. Check out our other tips on how to write your best learning notes.
Click To Tweet
Early on in the learning process, when the information is new to you, it is worth spending time considering  what questions you can ask to clarify the information or reinforce the salient points of the lesson. As you approach revision time, consider what questions may be asked in an exam.
For each topic that you are revising, write a list of possible/potential questions the will test your understanding and knowledge of the topic. Ideally you would want to write answers to these questions, but if time is short, just writing potential questions allows you to think through the most important points of each section.
8. Going the extra mile
When studying for an exam, we are often only focussed on the syllabus that will be covered in the assessment. However, it is often beneficial to dive further in to a subject or topic to develop your own understanding of it.
Deep learning also means that the information stays with you for longer. A great way to learn deeply is to learn around a topic. Find out more in our article on how to write your best learning notes.
Click To Tweet
For example, in learning about air resistance in physics, it may be helpful to consider the different scenarios which are applicable – an aeroplane, a person in a parachute, falling fruit from a tree. In doing so, it is helps to consolidate your own understanding not only of the principles involved, but also of the factors that affect the forces at play.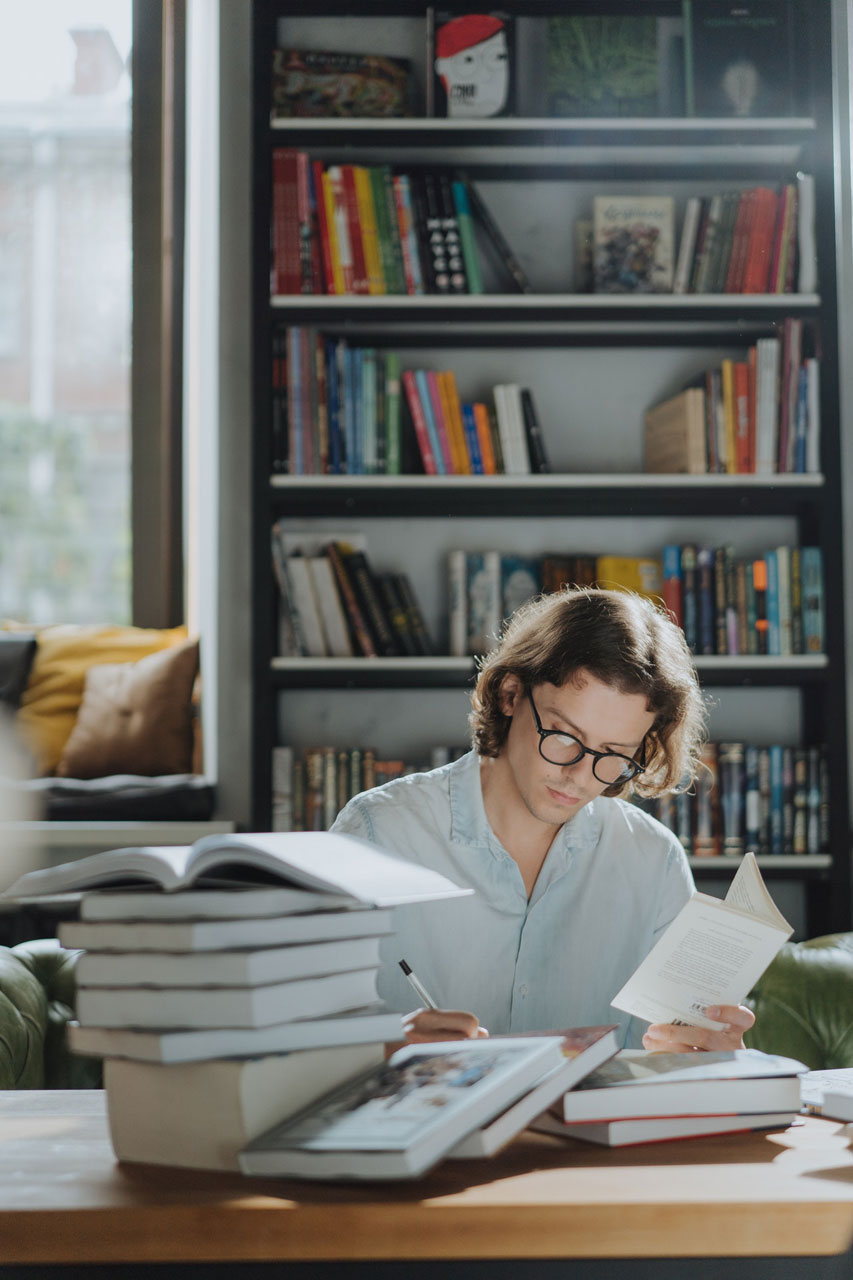 Reading around a topic, researching related articles, reading further recommended references will allow you to build a bigger and better overall picture. More examples allow you to build a better story within your own understanding, enabling you to remember and recall the facts more easily too.
In conclusion
Writing effective personalised learning notes are a great way to aid your understanding and reinforce your learning. Although it may take a while to really get into a routine of how it works, once you do, you will be pleased at the effort in the end.
Learning from your own colour-coordinated, visually enticing notes, are a great way to give yourself the best head start to exam preparation.