Beyond smartphones, Huawei has dabbled in tablets and laptops but nothing prepares us for the HUAWEI MateView. The slim and minimalist flagship 28.2-inch UHD monitor is really something. With plenty of connectivity options, the monitor cries out for an equally handsome desktop or mini PC. It makes us wish that Huawei would come up with their own line of All-in-One PC.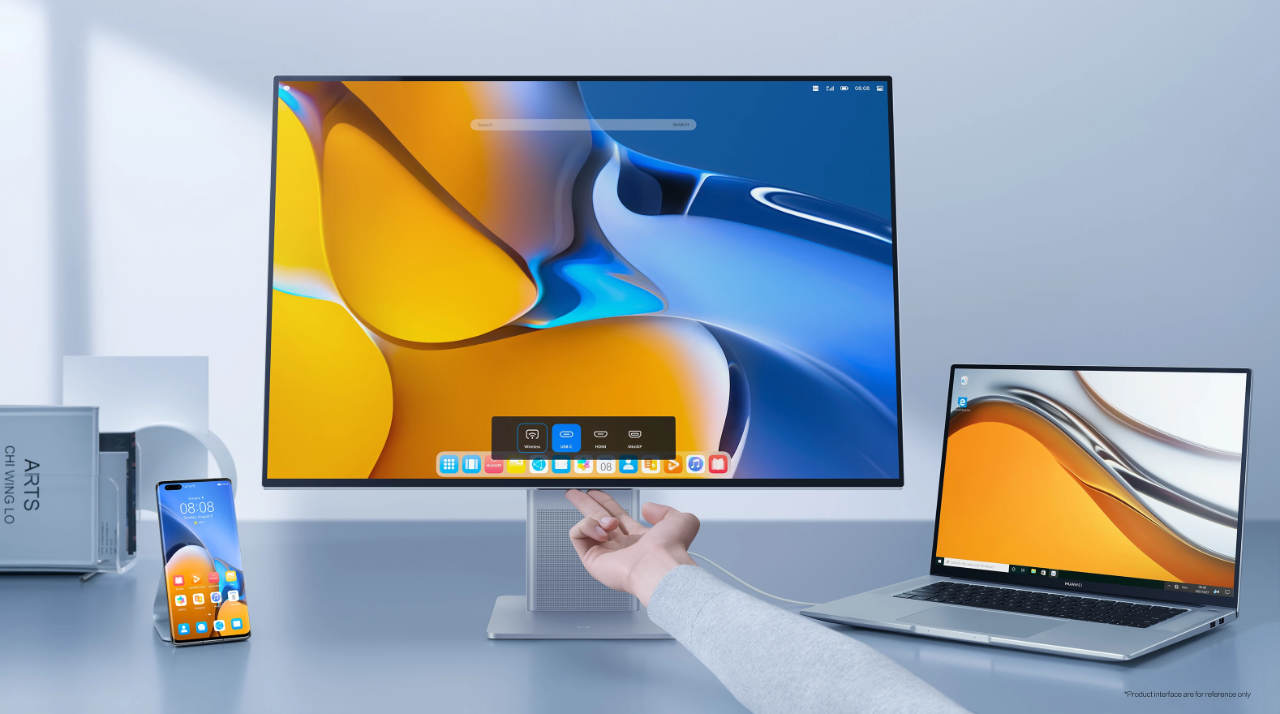 Aesthetically, the monitor looks every bit the flagship that it is meant to be and a truly stunning and compact monitor for its size. Well, the 28.2-inch panel isn't small by any standard but the bezel-less and minimalist design with an all black front panel and super high 94% screen-to-body ration makes it feel compact.
 What is it
4K+ Ultra HD Resolution Monitor 3840 x 2560 pixel resolution
Capable of 98% DCI-P3 wide cinematic colour coverage (100% SRGB)
High Dynamic Range HDR 400 supported
3:2-inch IPS Panel
Wireless Projection and easy controls with Smart Bar
What it is not
Let's start with what the monitor is not. At 3:2 ratio it is not designed for gaming. While it is bright at 500nits with a high contrast ratio of 1200:1, the panel has a low refresh rate of 60Hz. For the avid gamers, you want something in the region of 144Hz and a quick 1ms response rate. You also want to look up support for AMD Radeon FreeSync or NVIDIA G-Sync , depending on your GPU to sync the monitor's frame rate with that of the graphic card's.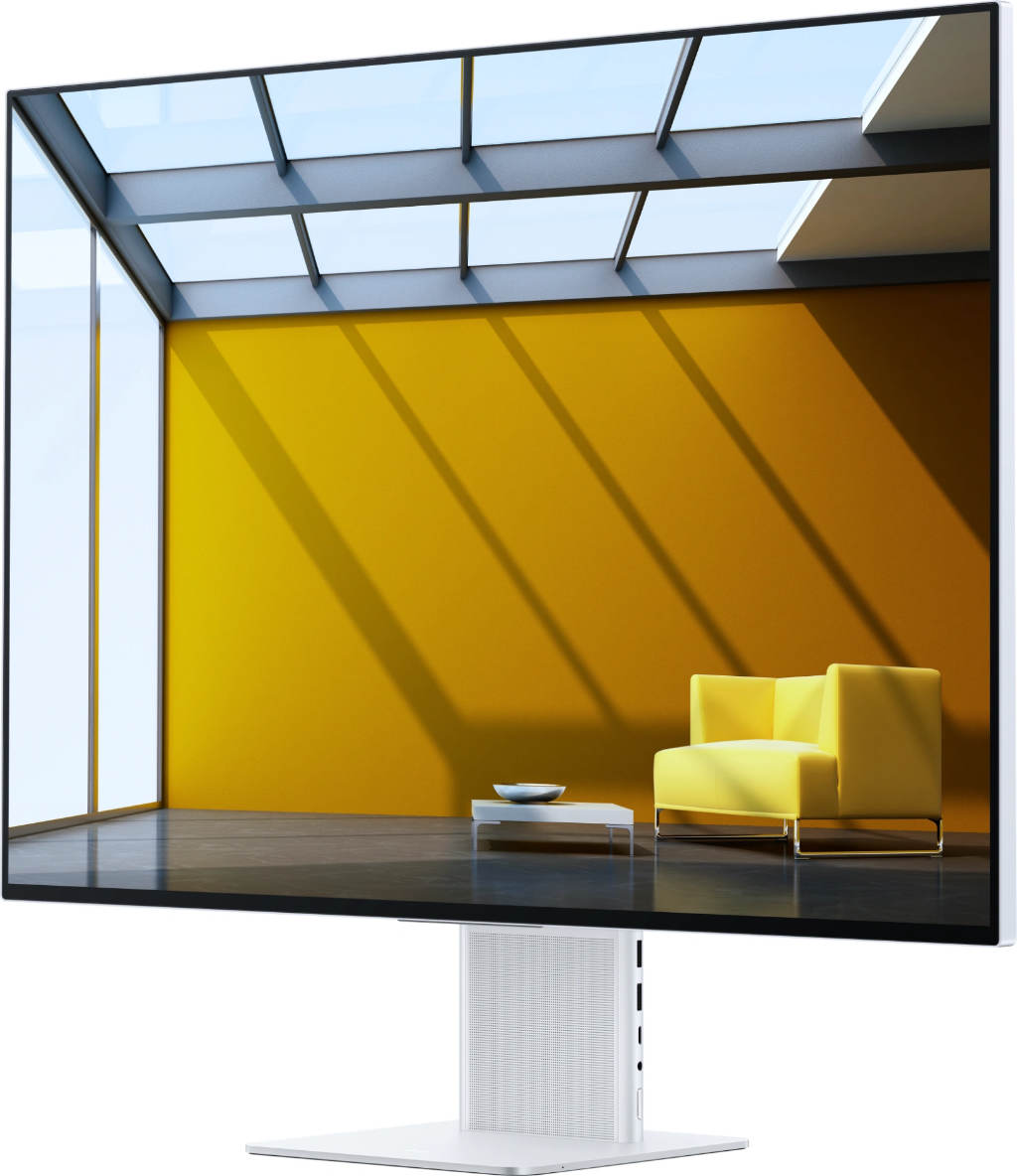 HUAWEI MateView Flagship Monitor Review
Now that we know what it is not, let's get right to who the monitor is for. For starters, it is an impressive display, designed for those who value functionality and aesthetics. Training their sight on the office/business and home users, Huawei more than deliver with MateView.
What is it good for
Application wise, we are looking at productivity, creativity and the occasional entertainment. But above all, it is designed for those who wants to stand out from the conventional displays wrapped in a black plastic body. With its aluminium square base and stand, it is planted to the table or any flat surface that you put it on and has a matching matt silver finish to the back of the monitor.
Plenty of Desktop Space and Sharpness
With a 3:2 aspect ratio and a high 4K+ resolution, you will get plenty of desktop real estate to handle applications with multiple menu options like video and photo editors as well as large spreadsheets and multi-pane mode. The latter is going to be very useful in Windows 11 especially for multi-tasking with features like Split Screen, Snap layout and tab grouping.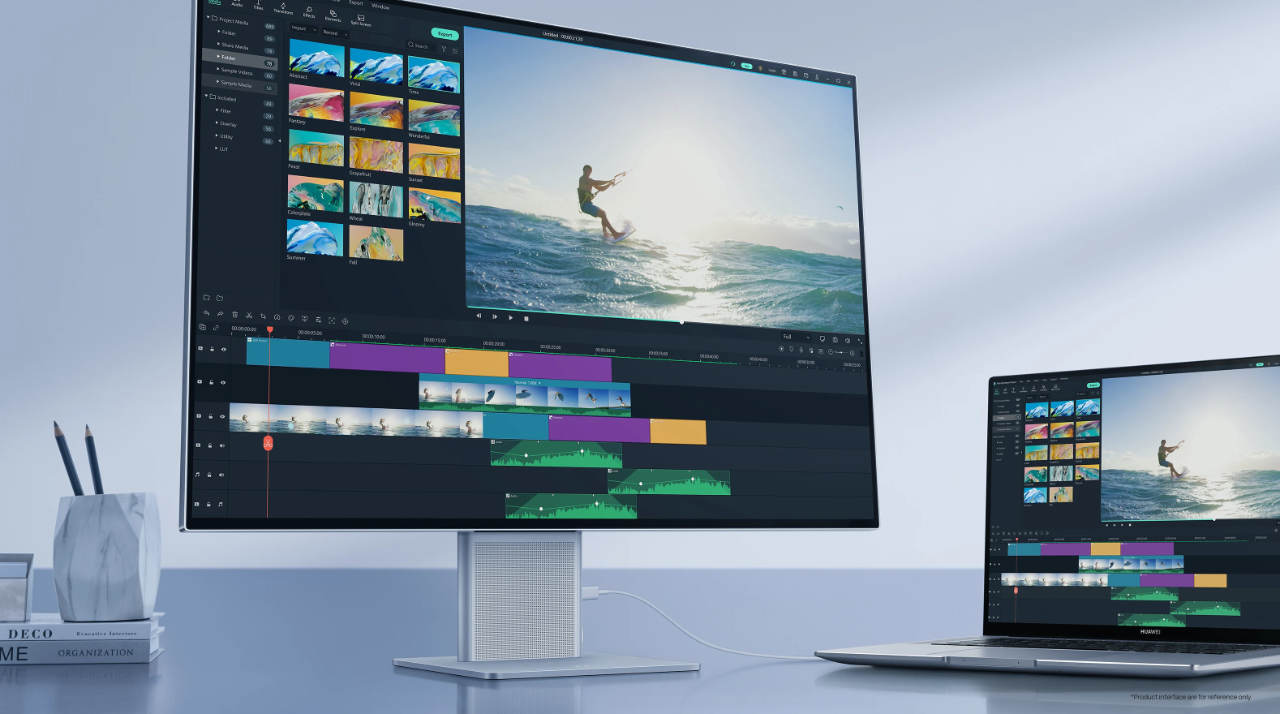 Sharpness and Colour
The IPS monitor is super sharp and offer plenty of brightness for day to day applications including compliance with TUV Rheinland Low Blue Light and Flicker Free certification to keep your eyes happy. When it comes to sharpness with a panel packing 3840 x 2560 pixels, everything will appear super sharp. Okay, so it is not 5K or 6K like the iMac or the Pro Display XDR but that kind of displays go for a lot more money.
You are not short on colours either. It is capable of displaying 1.07billion colours with a high colour coverage at 98% DCI-P3 and 100% sRGB, perfect for creators and editors. That 10-bit colour support makes up for a smooth colour transition in any palette. It is worth pointing out that the MateView has a matte coating on the screen. This allows you to work unaffected by glares and reflections from nearby light source and the 500nit brightness and high contrast ratio make sure that all the details come through.
Plus, don't forget the VESA Display HDR 400 certification. Not only is the display bright but it is capable of showing its dark side too. With HDR 400 you get darker shades and brighter tones in the same screen so no details spaces your view.
Ergonomics & Interface
On the subject of the stand, while it doesn't swivel or rotate. We really wish it would, the display can be tilted and you can adjust the height to suit your viewing angle. For easy of controls, there is a touch sensitive bar called the Smart Bar right in the middle under the display. This lets you quickly change the source, control the volume, go back or confirm. However, in making the interface and control as simple as possible, it has left out quick a few settings that might have been useful to power users.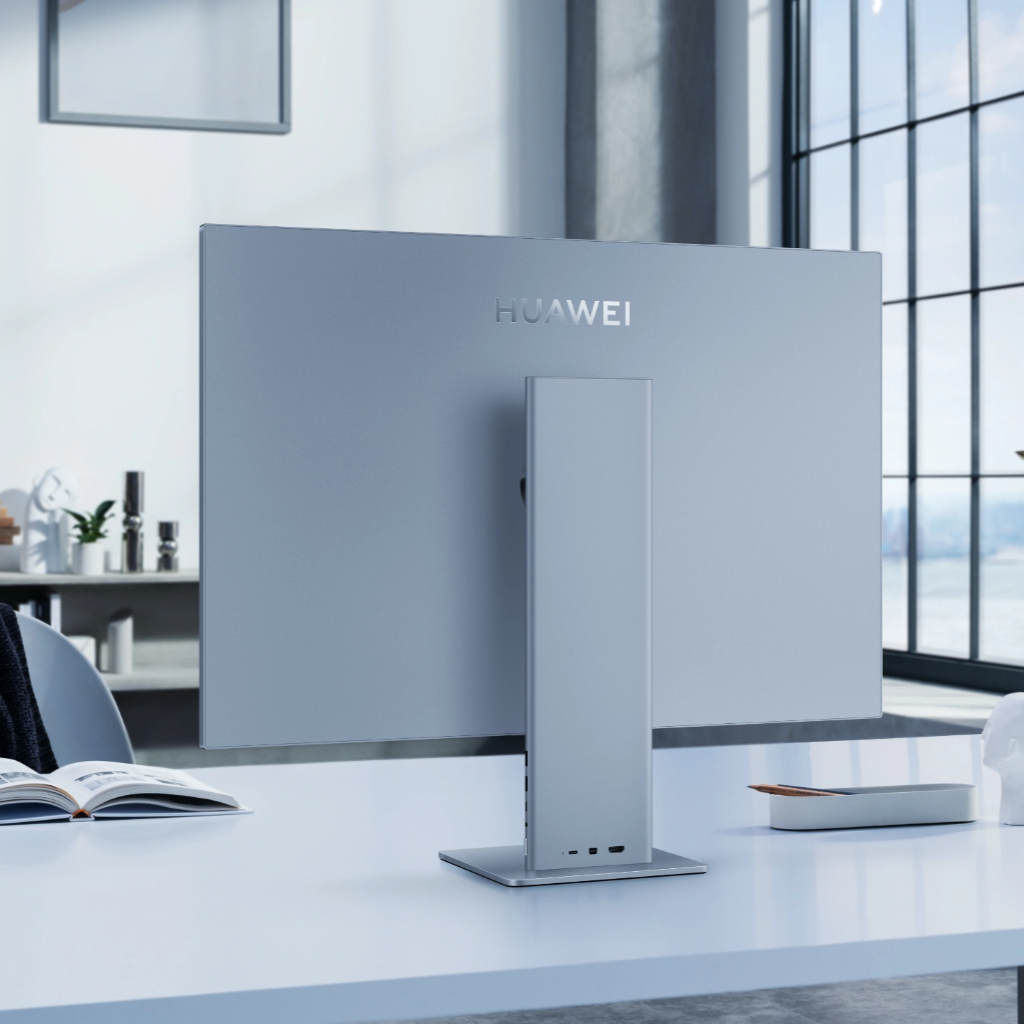 Wireless and Physical Connectivity
With the wireless version, you get wireless projector, IEEE802.11a/b/g/n/ac dual band and Bluetooth 5.1. There is also NFC on the square base for quick connectivity and pairing with compatible smartphone, from Huawei of course. With wireless projection, you can quickly project from your laptop PC to the display but there is a limitation. Unlike physically connection and the full 4K+, wireless projection only supports 2K resolution. Still, it is great feature to have when you work between a desktop and laptop and wanted to take advantage of the display while on a laptop.
As for wired connection, the USB-C port, and unfortunately there is only one as the first is for power supply only, is capable of data transfer and 65W charging. If you are connecting your laptop or tablet, this will also charge your device. Next to that are two USB-A 3.0 ports, one HDMI 2.0 port and MiniDisplayPort. These ports are located at the stand around the back near the base and some on the side of the stand, including a 3.5mm combo port. See list of physical ports below.
USB-C x 1 (only for 135 W power supply)
USB-C x 1 (supports display, data transfer, and 65W max. charging power*)
USB-A 3.0 x 2
HDMI 2.0**  x 1
MiniDP x 1 (DP1.2)
3.5 mm headset and microphone 2-in-1 jack x 1
Another feature built into the stand is a pair of 5W x 2 speakers and amplifier as well as built-in dual microphone. Together it projects a wide range of sound including the low end and dampens out the ambient noise while working extra hard to pick up your voice far field voice pick-up
Final Thoughts
We are hopeful that Huawei's first foray into the desktop market will not stop at the monitor. They have already proven themselves capable in the smartphone and portable computing space. We would really love to see an All-in-One computer or a compact desktop PC next to complete the family. Being able to pair and use the monitor with a smartphone wirelessly is a real treat but requires you to have a Huawei smartphone. As for pairing with a laptop PC, you will need Windows OS and this as we say is limited to 2K projection only. If clarity, sharpness, wide colour coverage and super sexy display is what you are looking for then check out the HUAWEI MateView.