As a teaching professional who is passionate about your craft, you recognise the need to adequately preparate for classes so that you're able to hold the attention of and successfully impart new knowledge to different learner types.
You also appreciate the need to plan the resources required to conduct a smooth and        focused session where you have made provision to use facilitation methods and questioning techniques to achieve learning outcomes.
"A chain is only as strong as it's weakest link"
In this article we will be looking at the ways in which the different learner types interact with each other and expand on the concept of synergy. The Cambridge English dictionary defines synergy as 'the combined power of a group of things when they are working together that is greater than the total power achieved by each working separately'.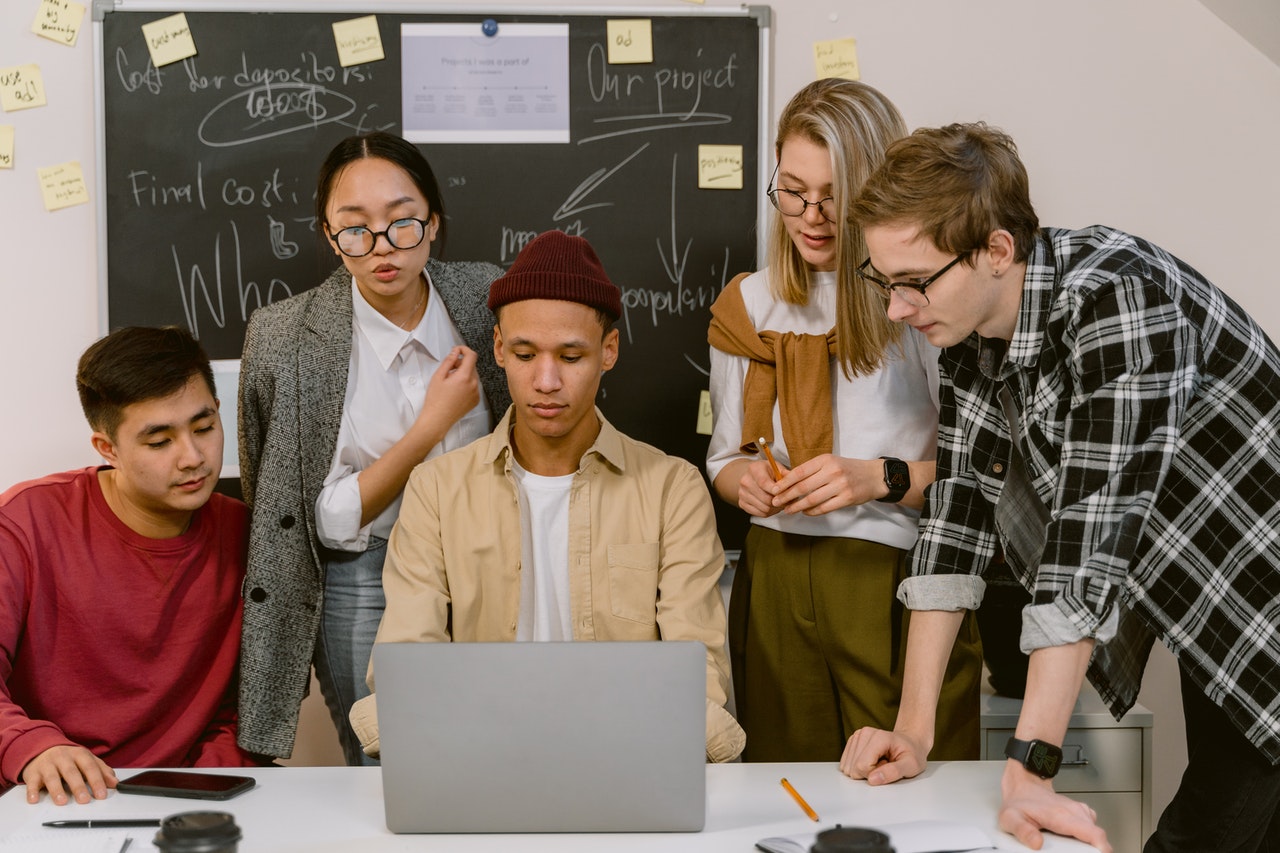 In the learning environment the 'things' being referred to are your students who approach learning differently. Depending on their personality and learning styles, they will process information differently.
To take learning interventions to new heights, a facilitator should aim to harness the strengths of each individual so that the combined efforts of the group outperform even its best individual member.
Unlock the potential of your group of learners with these techniques for creating synergy. Learn more here
Click To Tweet
Handling and resolving group conflict
Before we look at group dynamics and what it takes to achieve synergy, let's start with the basics where, if there are challenges at this level, the foundation for group success is compromised. According to Thomas and Kilmann, 1972 it is key that the instructor is able to identify the following conflict-handling styles, and seek to manage them accordingly:
Competing
This conflict handling technique is the most forceful of the five styles where individuals who manage conflict in this way are short sighted by their own ambitions. They aren't open to suggestion and don't realise that the 'I win, you lose' outcome harbors resentment among team members. They can be hostile when pushed into a corner and don't see the possibility of there being a solution that benefits all involved.
On the plus side however, where one needs to arrive at a speedy decision, they are able to save time by not tip toeing around people's feelings. For example, in a role play where candidates have to improvise what to do in an emergency, a competitive learner would best fit the evacuation warden because they are good at taking the lead.
Learn how to take your teaching skills to the next level by embracing learner diversity.
Click To Tweet
Avoiding
The learner that handles conflict in this way would rather avoid conflict altogether. They go with the flow to the point where, in the long-term their self effacing nature will only result in bitterness towards much more forceful personality types. They don't realist that feelings don't have to get hurt if they get their way and that finding a solution where all benefit is possible.
The upside of this style is that time isn't wasted on trying to resolve trivial issues, it can also help to quell an emotionally charged atmosphere.
Accommodating
Individuals that fall into this category are people pleasers and by constantly agreeing to the requests of others, they neglect own needs. This personal characteristic creates the chance for opportunists to take advantage of their obliging nature.
Where this is a positive attribute to have instead, is when an issue is of little or no consequence arises, issues are quickly resolved so that things are able to keep moving.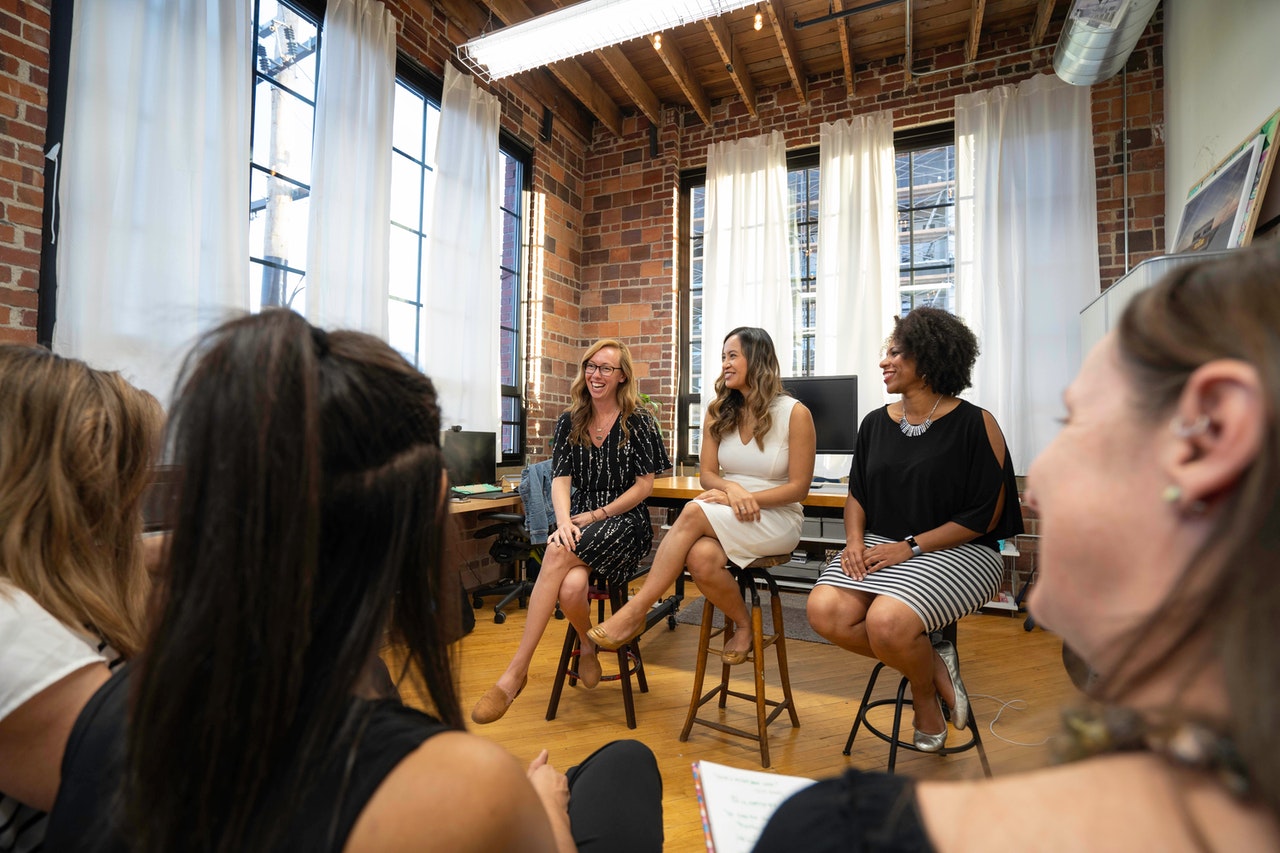 Compromising
This style of handling conflict is where the individual seeks to split whatever is gained from the interaction. They have a 'give and take' attitude and value reaching goals amicably where the solution is mutually acceptable.
This style is ideal for resolving complex issues where there no clear solution. For example, if the activity involves a debate that has reached its peak because the topic has been discussed from all possible angles and both teams have scored high on the strengths of their arguments, the compromising individual will be happy to end on an even footing as opposed to an outright win.
Being able to recognise group dynamics serves as a great teaching tool to help your students achieve academic greatness
Click To Tweet
Collaborating
The philosophy of this candidate is 'win-win' where, everyone's goals, including their own, hold value and where, maintaining relationships matter. They achieve their goals assertively and not aggressively.
They encourage open dialogue to solve problems as time efficiently as possible.
The challenge for the facilitator is that they can only pick up these conflict-handling styles during the training intervention. They will have to quickly take these into consideration when conducting group activities and adapt the lesson plan accordingly .
You'll also still want to create a space where individuals recognise which category they fall into so that they can attempt to moderate their behaviour. For example, by pairing a competitive learner with an accommodating one, you could challenge them to switch roles where they may be able to self identify their own negative and positive traits when displayed in others.
Understanding group dynamics
Now that you know the various ways in which individuals handle conflict, you're better positioned to help avoid animosity and work towards creating group synergy.
Aim for success in the classroom by challenging students to identify self sabotaging traits
Click To Tweet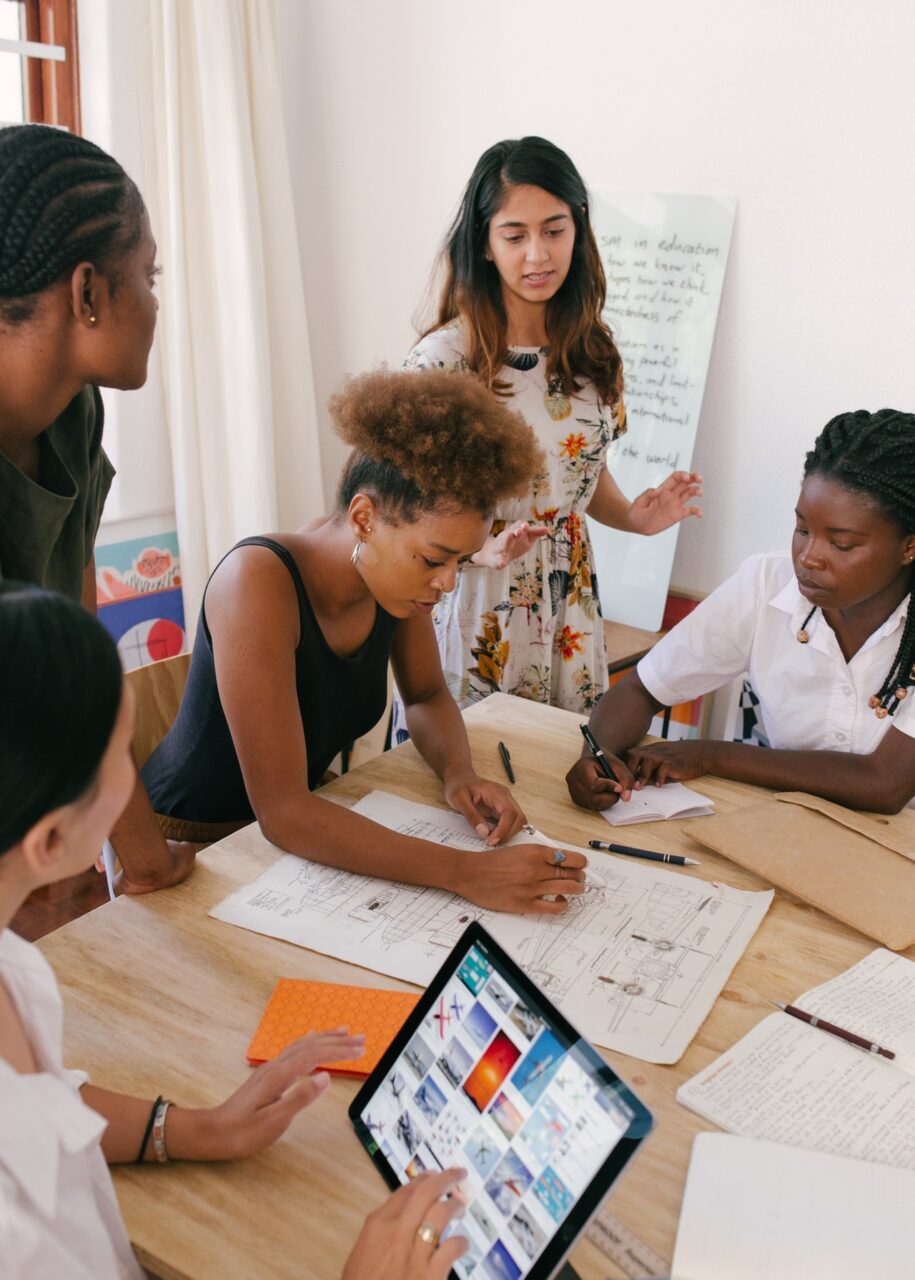 Psychologist Bruce Tuckman identified the following steps in how people come together to form functional groups. Instructors can use this to incorporate various teaching techniques in their lessons to guide the class to effective team work:
Forming
When students come together in the classroom for the first time, there's uncertainty and maybe even some self consciousness where learners are wary of what the intervention will require of them. The facilitator will have to create a common vision that all present can relate to. Once you have communicated specific outcomes, candidates feel more settled because direction has been established.
Storming
This stage is where individuals get to know each other through class activities where people have the opportunity to express themselves and test the boundaries. Although the instructor will have pre-empted group conflict by grouping complementary personality types together, there is still room for tension to arise if assessment criteria aren't clear.
The facilitator's role here should be to moderate the workload given so that there is time for group members to establish roles and make way for progress.
Norming
In this phase, group members have established what their role is in the group. They have identified their strengths and weaknesses and are aware of those of other group members. Equipped with this knowledge, learners can be proactive about what tasks they can take on and which tasks instead need to be done by a much more suitable candidate.
For example, the team may have already nominated a leader because of the qualities they have demonstrated, or an 'administrator' who has been designated to write down the ideas that the group comes up with to present to the rest of the class.
At this stage we begin to see synergy at work.
Performing
At this level the group is performing at its full potential where individuals cooperate to reach a shared objective. During this phase, the group has already achieved a level of success and aims for higher ideals by identifying opportunities as well as threats.
Where 'fight' and 'flight' come together to reach higher levels of learning - learn more about encouraging group cooperation here
Click To Tweet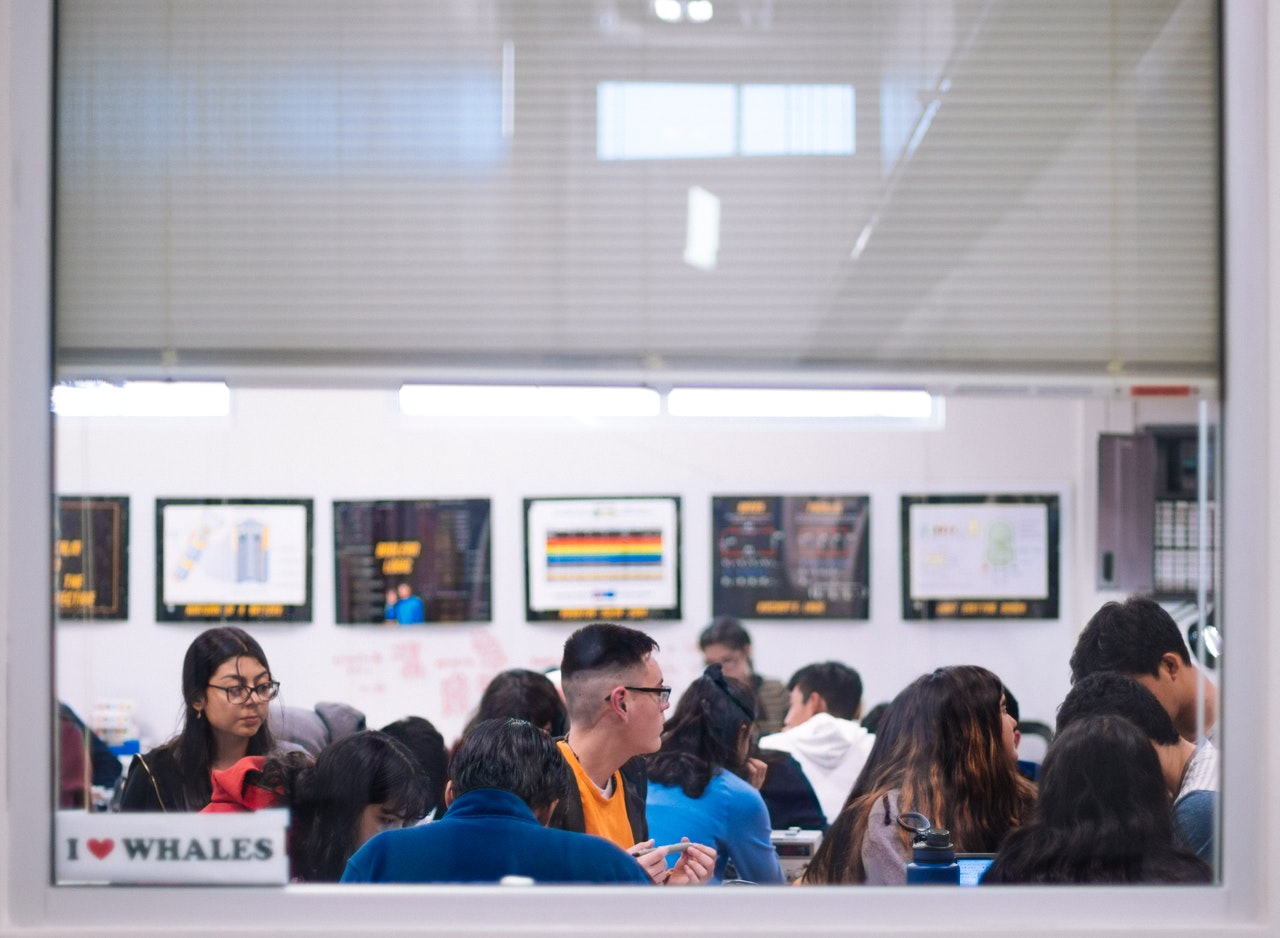 The steps above illustrate how teachers and facilitators can use group diversity to enrich learning outcomes. By intervening when focus has moved away from the desired result, they can manoeuvre the training session so that different learner types feel respected and at the same time that there is room to grow as a group.
By supporting students in this way, the facilitator helps learners to synthesise information where the result of their combined ideas exceed expectations.
Sources: