No, it's not cheap. At $349, the Magic Keyboard for iPad Pro 12.9 is $150 more than Apple's own Smart Keyboard Folio. So is it a worthwhile investment? We take a look at the one of a kind keyboard with floating hinge, the good and bad as well as your other options.
The new 5th generation iPad Pro 12.9 5th generation with M1 chip and mini LED display is slightly thicker. This prompted Apple to release a new Magic Keyboard to fit the minimally thicker iPad Pro 12.9, half a millimetre thicker in fact when compared to the previous 4th generation iPad Pro 12.9. We look at how both old and new Magic Keyboard fits both 4th and 5th generation iPad Pro 12.9 in our sister site Colour My Tech. Here we consider if the hefty price tag is worth it and your other options.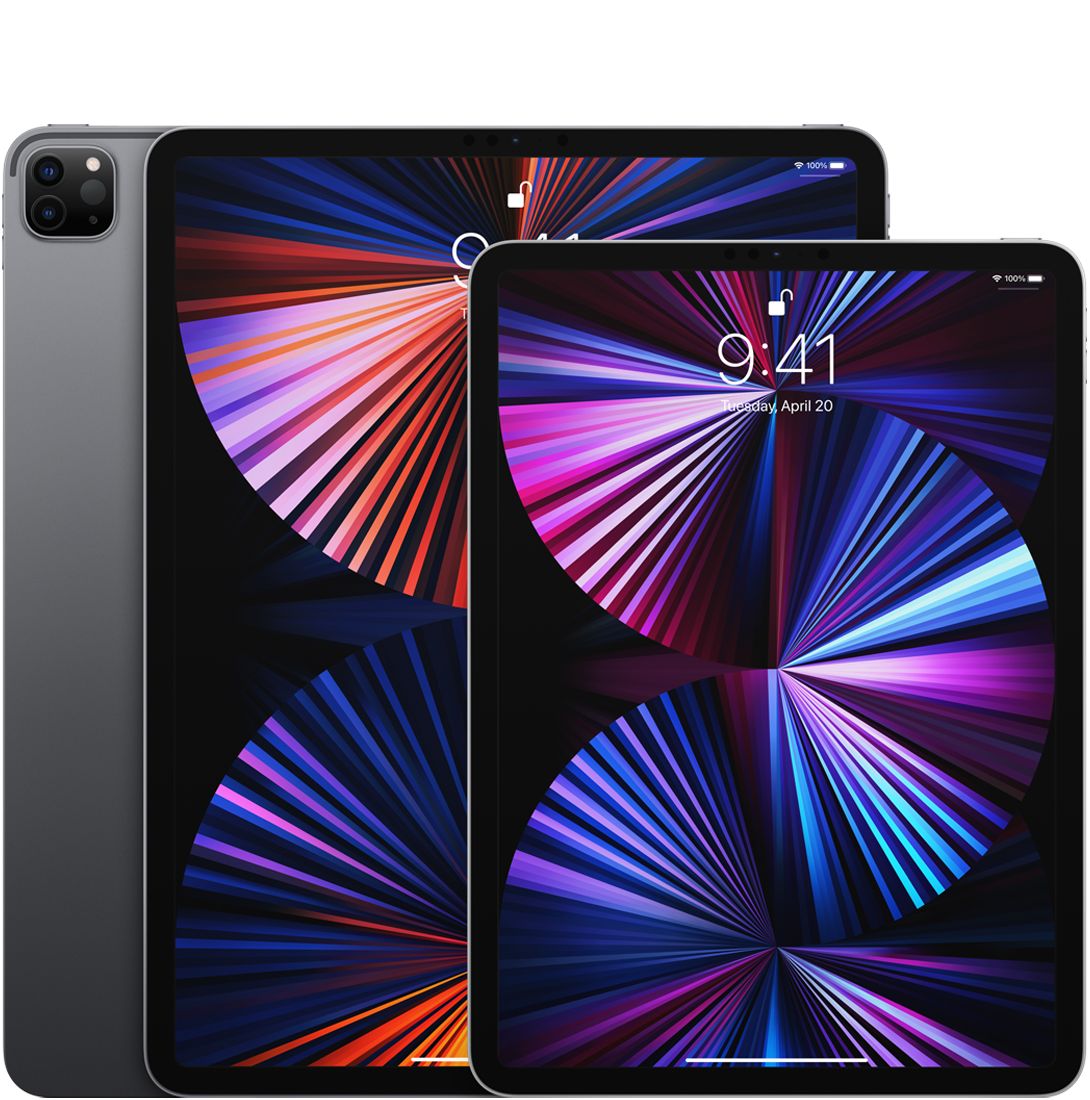 Apple Magic Keyboard for iPad Pro 12.9: The good and the bad
While the new keyboard is designed to fit the 5th generation iPad Pro 12.9, it is backward compatible with earlier 4th and 3rd generation devices albeit with a small gap when the keyboard cover is shut. To answer the question of whether the Magic Keyboard for iPad Pro 12.9 is worth the investment here are the good and bad.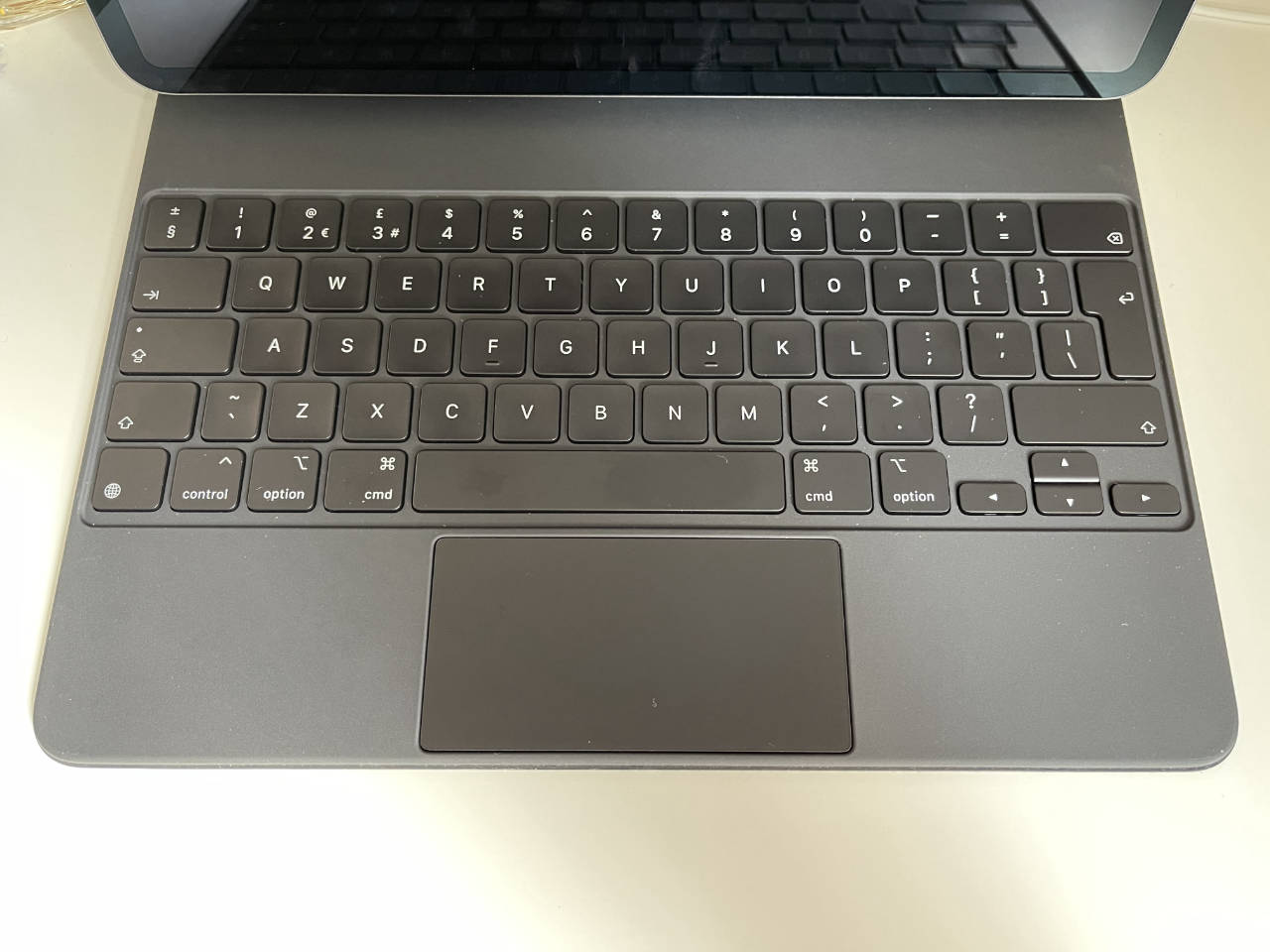 The Good
That unmistakable floating cantilever hinge design that folds flat into the cover for easy storage as itself a compelling enough reason to get one
Easy to setup, no waiting to pair or powering up, just snap the tablet on magnetically to the keyboard cover and off you go
There is a built-in trackpad, first for a tablet keyboard from Apple. It works well with iPadOS and the on screen cursor appears automatically when connected
The trackpad supports gestures like two finger scroll, three finger swipe for home and more. You may have to learn some new trackpad gestures for iPad
No battery to charge, it draws power directly from the tablet via the Smart Connectors
The keys are backlit, best for working in the evening or in low light, you just have to dig for the settings to change the brightness level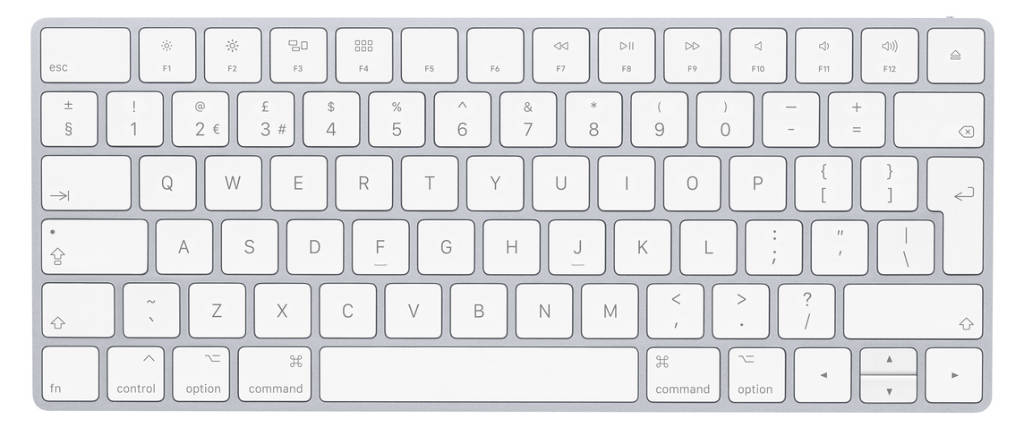 There is sufficient key travel 1 mm for that satisfying tactile feedback and keys are spaces out to offer a full keyboard typing experience. Apart from the top row and size of cursor keys, it is virtually the same as the Apple Bluetooth Magic Keyboard for desktop above
Comfortable for pro-longed use and keys are responsive. I can't say that they are silent, but soft enough to not click like some of the mechanical keyboards
Stiff but adjustable hinge for the right tilt and best viewing angle with smooth variable angles, unlike Smart Keyboard Folio with two fixed viewing angles
The magnetic cover clings tightly to the back of the tablet, no sliding or slipping
The keyboard itself is rigid and does not flex, even when typing on the lap
The pass through USB-C port built into the keyboard hinge is great to charge the tablet when in use. It also means that you can use the USB-C port on the tablet for hub, flash drive or other peripherals.
Available in two colours, black or white to suit space grey or silver respectively and because it is designed by Apple, it fits perfectly, at least for the 5th generation iPad Pro 12.9.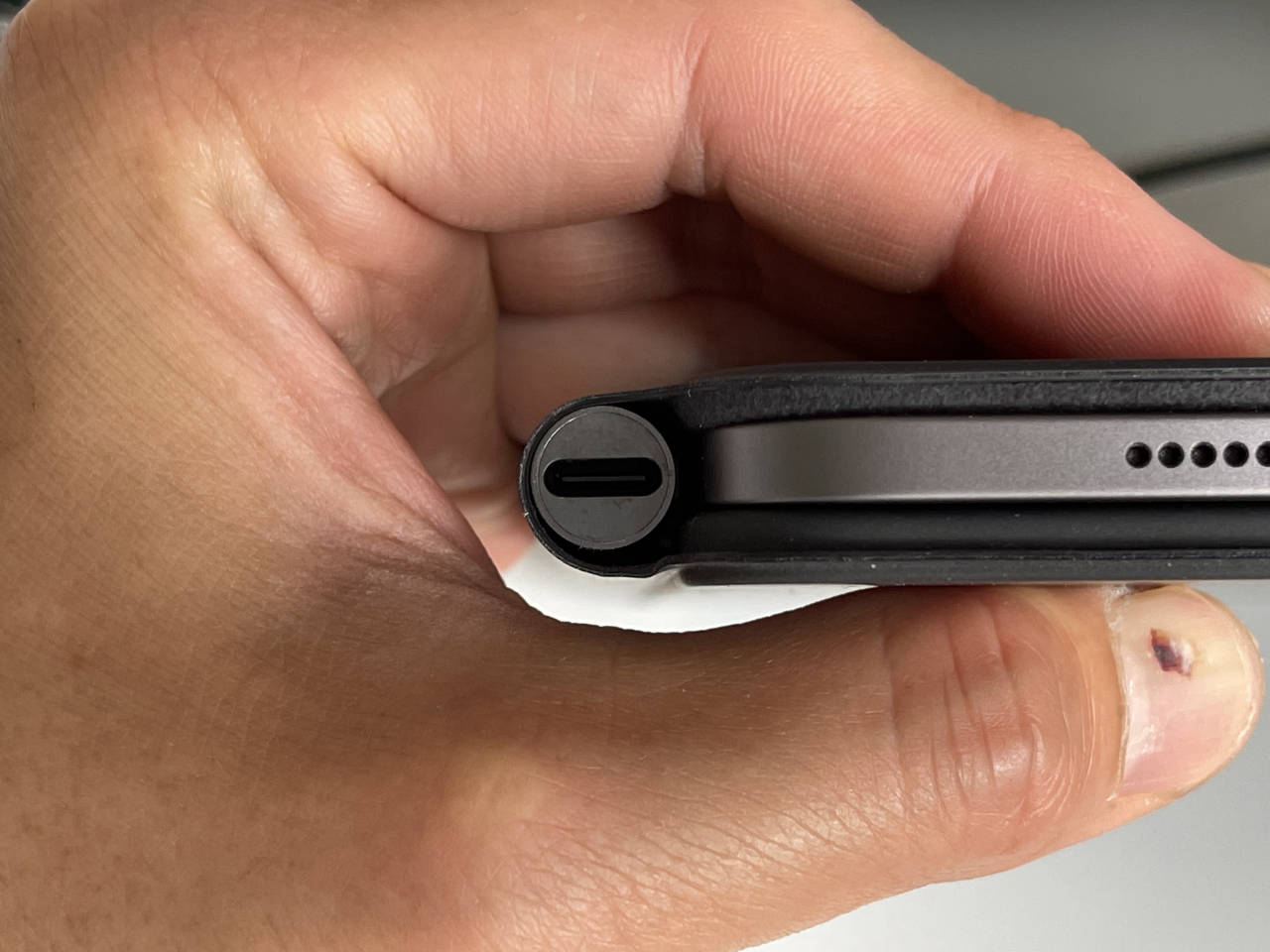 The Bad
There are no fast shortcut keys or function keys to control simple things like volume, screen brightness, key backlit brightness and other helpful system shortcuts.
The tablet (display) tilts to a maximum of 130-degrees only a little upright when working on the lap.
The keyboard cover shuts and clams on very firmly, this is both good and bad. You almost have to peel it apart to open, definitely a two hand task and there is no lip for easy lift.
The magnetic back cover does not offer any protection for the edges of the tablet, only front display and backplate
The cover also does not protect the Apple Pencil in transit, no flap that goes over the stylus to keep it in place
The chosen plastic material and finish for the cover (both backplate and bottom of keyboard) attracts dusts and marks easily. I find myself constantly wiping specks of dusts and powdery dust off it.
The keyboard is heavy on its own, weighing in at 712 grams. When assembled, both keyboard and tablet (4th gen) weighs a whooping 1.347kg (based on iPad Pro 12.9 4th gen. To put it in perspective, the MacBook Air M1 weighs 1.29kg while the MacBook Pro 13 M1 weights 1.4kg, both being full size 13-inch laptops.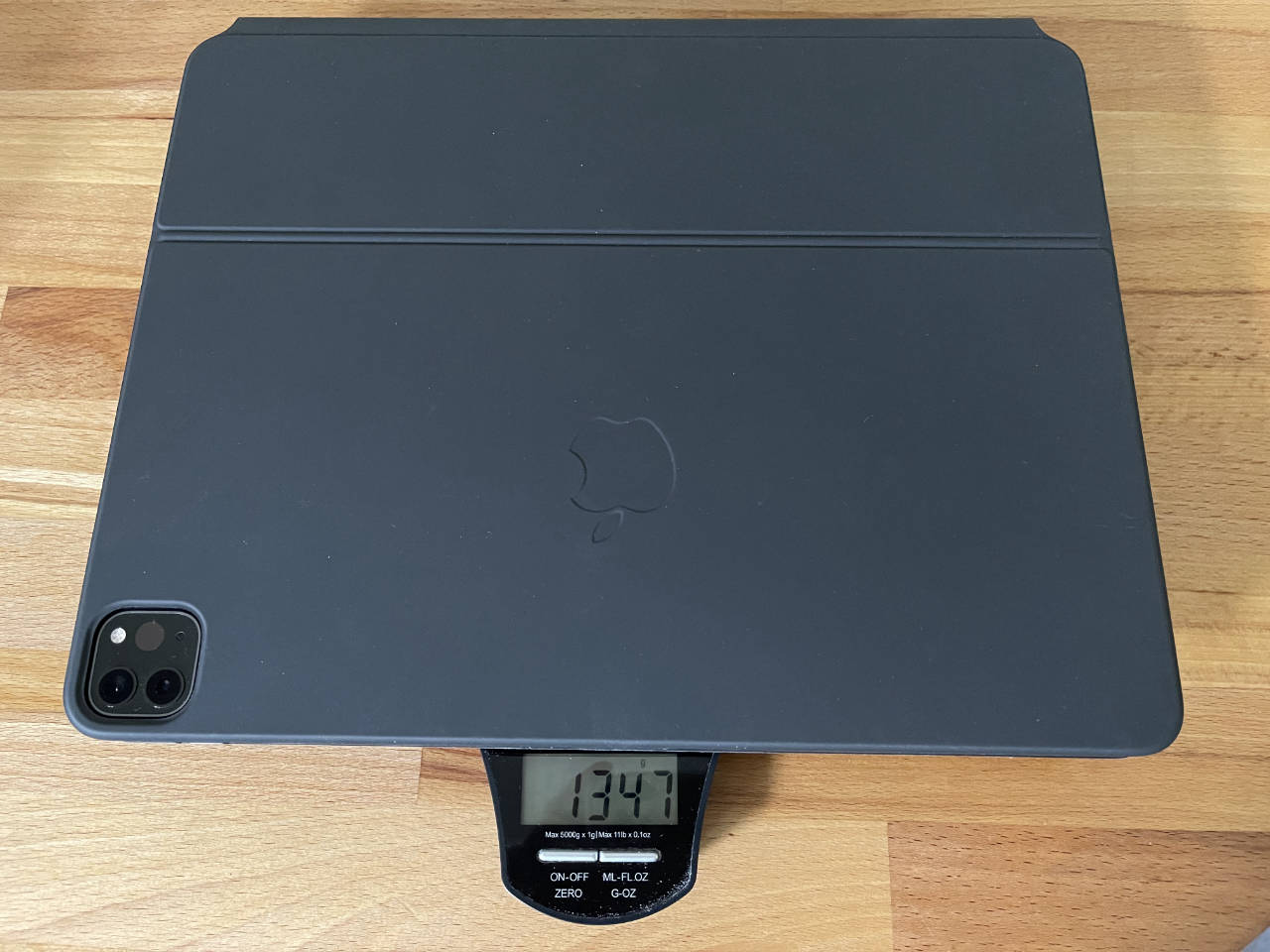 Gallery
So there you have it, if you value the good and can overlook the bad listed above, the Magic Keyboard for iPad is a worthwhile investment.
Top 5 Best Apple Magic Keyboard for iPad Pro 12.9 Alternatives
If you just couldn't bring yourself to fork out the money for the Apple Magic Keyboard above, consider one of the following options below:
1. Apple Smart Keyboard Folio 12.9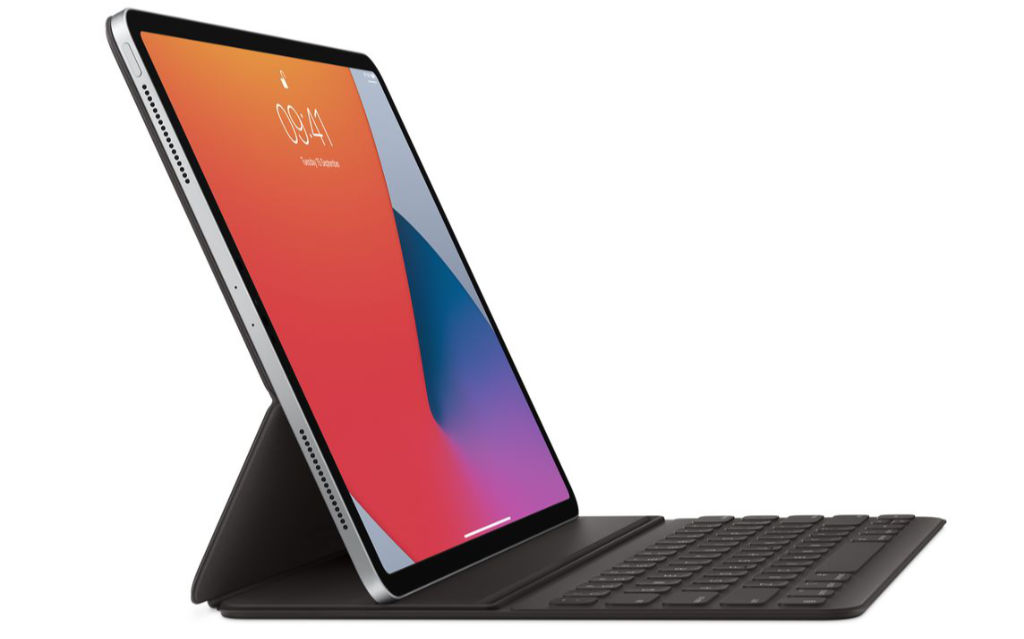 Flat and lightweight, the Smart Keyboard Folio also offers both front and back protection but nothing for the sides and corners. It offers two magnetic mounts to seat the tablet on allowing you to switch between two different viewing angles. Pity it doesn't allow you to switch to portrait mode.
Compatibility: iPad Pro 12.9 5th Gen
2. Logitech Combo Touch 12.9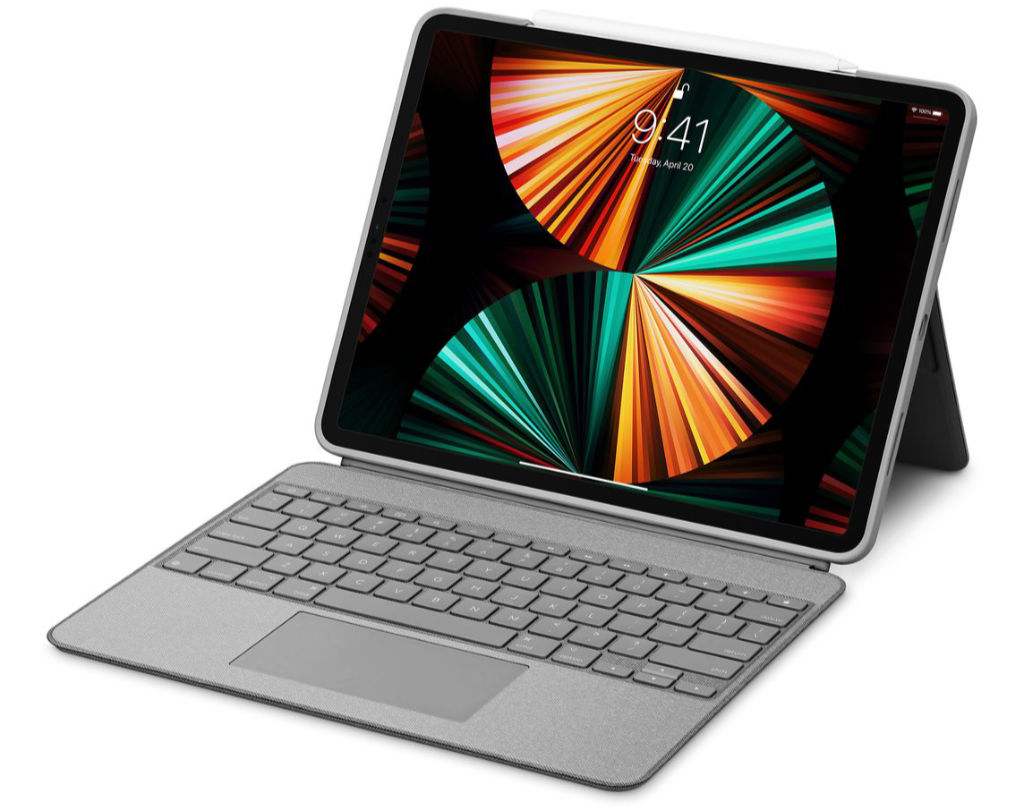 A base that offers complete protections, including the edges and corners that come with a kickstand that supports multiple viewing angles and a detachable full size keyboard with a bigger trackpad. The Logitech Combo Touch offers both flexibility with four use modes and protection no available in the Magic Keyboard. It also comes with a full row of shortcut keys, backlighting and connects directly via Smart Connector.
Compatibility: iPad Pro 12.9 5th Gen
3. Brydge 12.9 MAX+ Keyboard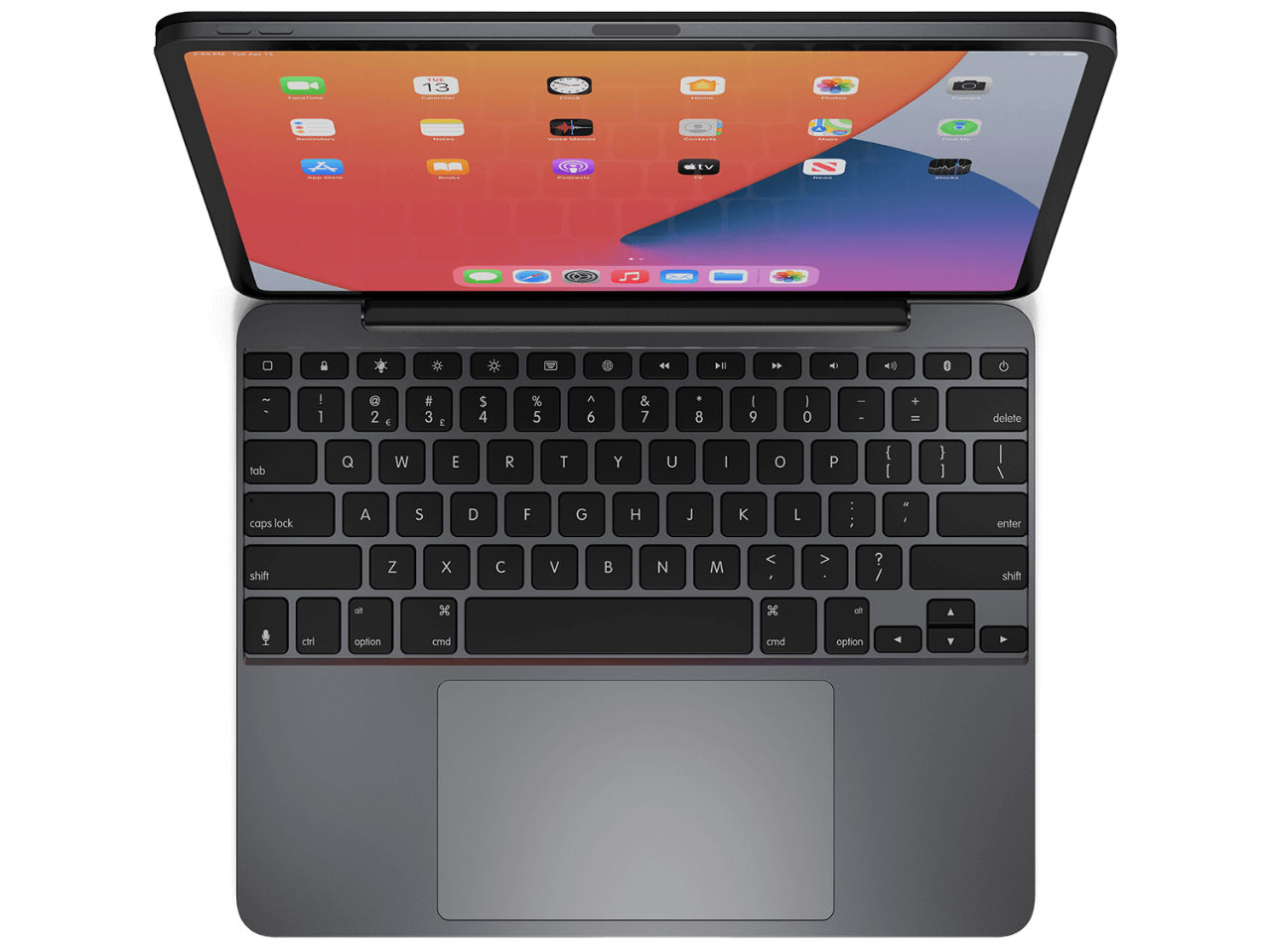 Focusing mainly on re-creating a clamshell design akin to a laptop, Brydge's latest keyboard for the big iPad Pro 12.9 now features an even bigger trackpad, the biggest we have seen on a keyboard for iPad. It also features the extra row of shortcut keys, adjustable backlight, magnetic snap on back and a matching aluminium case with three colour options; space grey, silver or white. The thing to consider is that it does weigh significantly more than any of the other options here, at 970 grams on its own.
Compatibility: iPad Pro 12.9 3rd, 4th and 5th Gen
4. Logitech Slim Folio Pro 12.9 Bluetooth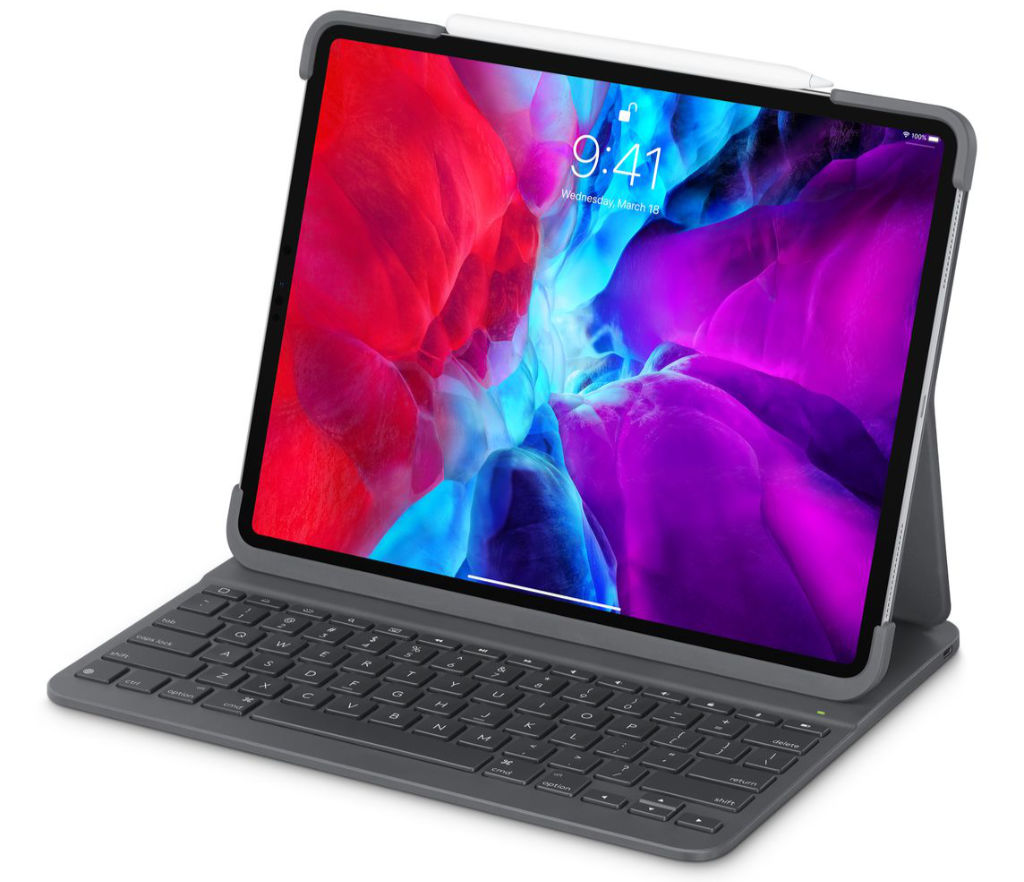 This offering from Logitech has the same profile as Apple Smart Keyboard Folio but bulkier with protection for the corners of the tablet from knocks and bumps. It is battery powered, good for three months of use on a full charge, comes with iOS shortcut and media control keys and the keys are backlit. The magnetic latch cover not only holds the folio together but also has a sleeve for the Apple Pen accessory to keep it in place during transit. This is everything we wished for the Magic Keyboard but without the cantilever hinge.
Compatibility Ipad Pro 12.9 3rd and 4th Gen
5. 
Brydge 12.9 Pro 12.9 Bluetooth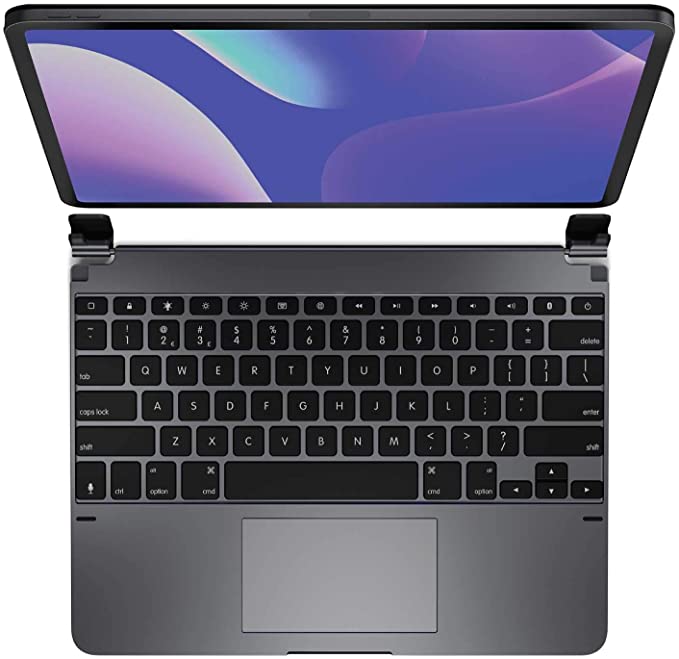 The previous generation Bridge keyboard comes with a pair of big clamp-like hinges to hold the tablet at one end, turning the entire assembly into a clamshell laptop. The magnetic backplate cover is separate so not as sleek as the newer model. However, like the Max+ model above, it does mean that you get a full 180-degree tilt. You also get a trackpad, albeit not quite as big as the giant trackpad on Max+. Self powered, it comes with a rechargeable battery that will last up to three months on a full charge. What is more important is that the keys are tactile and the trackage supports gestures if you update the firmware. The aluminium body is impressive but no colour options.
Compatibility Ipad Pro 12.9 3rd and 4th Gen
BONUS: Logitech Keys-to-Go Ultra Slim Keyboard Bluetooth