We are very excited to learn that Apple's fastest and brightest chip, the Apple M1 is now on the iPad Pro 2021. But, that is not the only thing that the new 5th Generation iPad Pro gained. Here, we look at what is new in the latest pro-tablet and what stayed the same.
If you have the iPad Pro 2020 with 7nm A12Z chip, you know that the 8-core CPU and 8-core GPU SoC is pretty fast but it was more of an interim upgrade from the A12X that it replaced. The A12X has a 'crippled' GPU core much like how the M1 chip is being applied on the MacBook Air line and the new iMac line. The lower model has 7-core GPU while the upper model comes with 8-core GPU.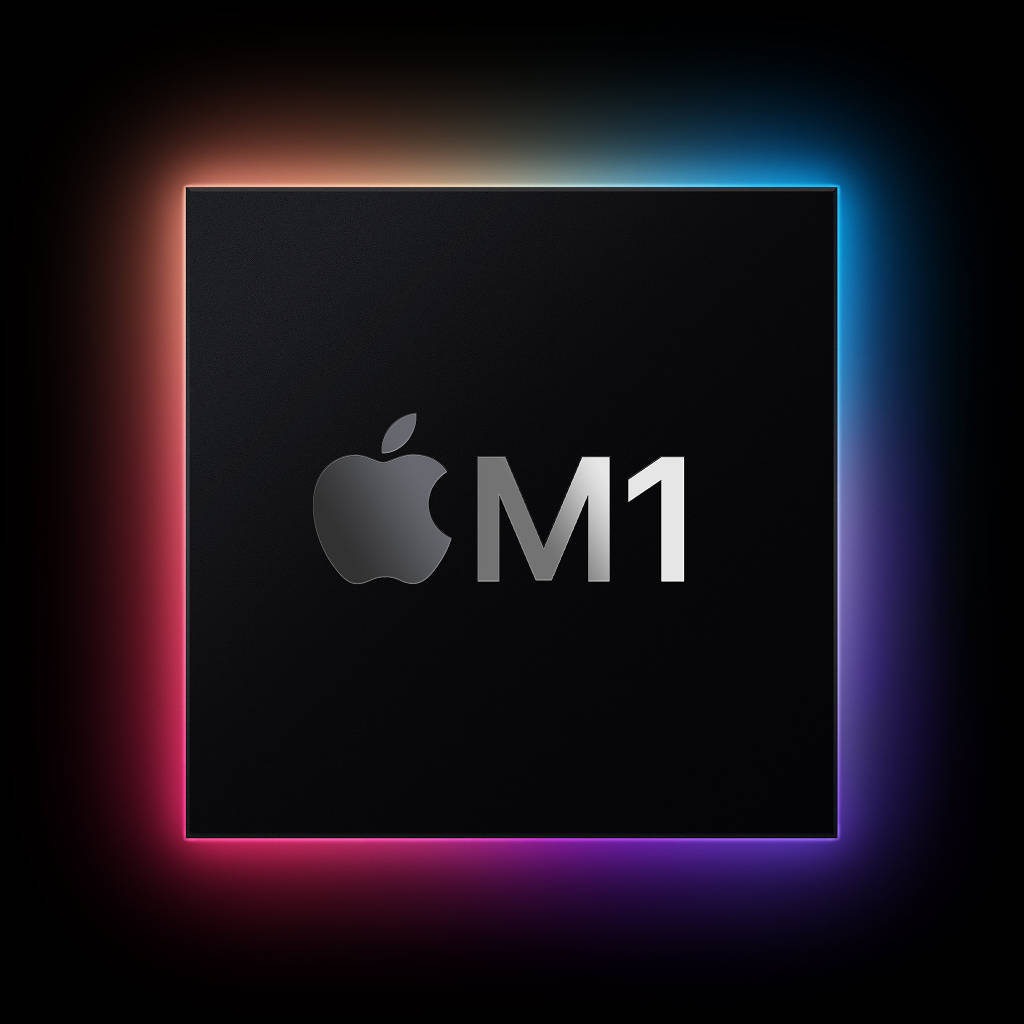 Making the most of the Apple M1 chip
Back to the iPad Pro, putting the 5nm Apple M1 chip, previously only reserved for MacBook Air, MacBook Pro and Mac mini puts the pro-tablet in a whole other level. Alongside the announcement, Apple also gave us iMac 24. This new generation iMac is also powered by the Apple M1 chip which goes to show how vastly superior the chip is in terms of performance and that Apple is willing to bank on it and to roll it out across the entire family of products.
What's new on the iPad Pro 2021: 10 things you need to know
There are no changes to the design of the iPad Pro 2021 compared to 2020 but quite a lot going on inside. Here, we explore the new features of the latest pro-tablet.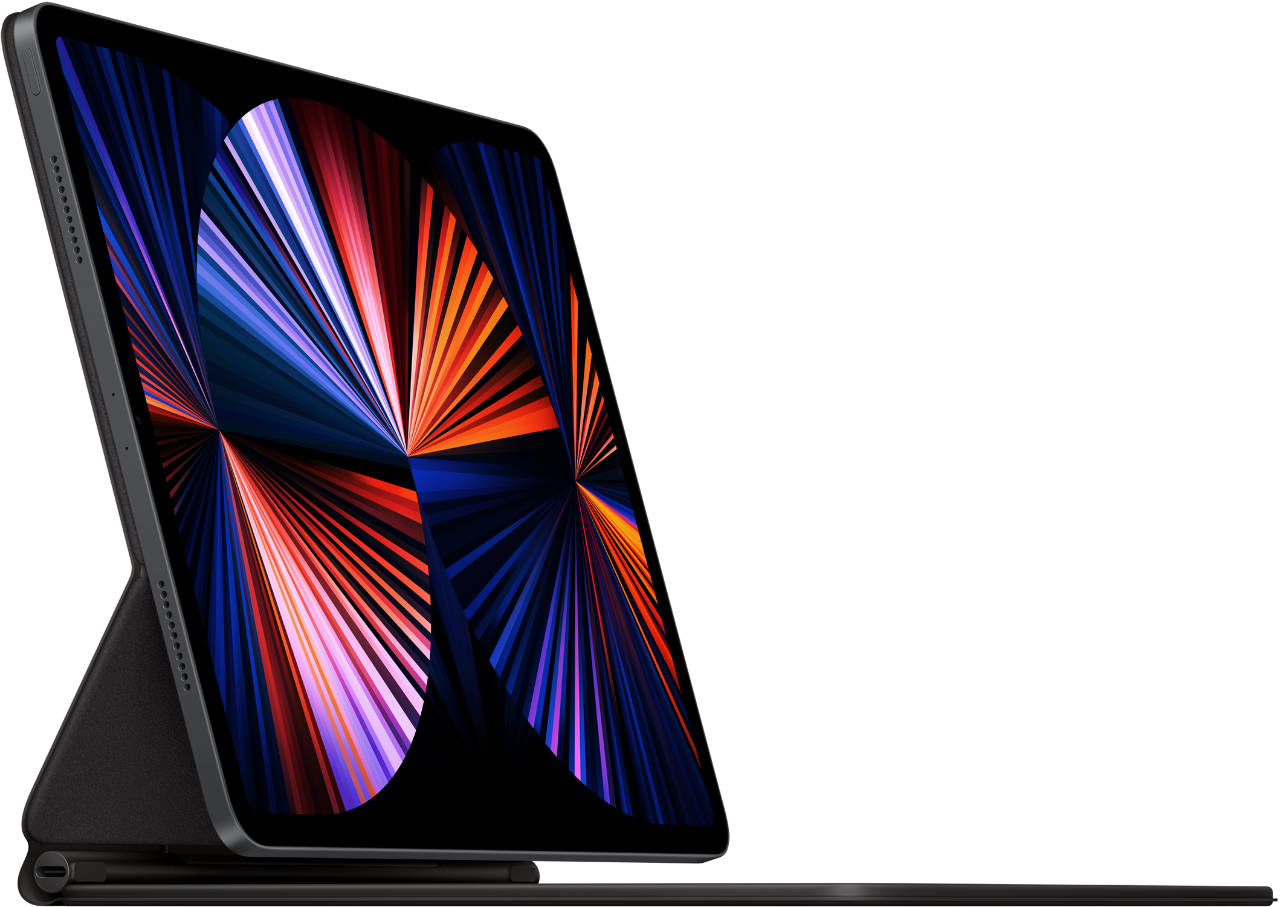 1. Faster Apple M1 chip
The chip already proved itself to be a workhorse on MacBook Air, MacBook Pro and Mac mini. The M1 chip is not only faster than most of Intel's processors but more efficient too. It certainly prompted Intel to retaliate with their own PC vs Mac ads.
When compared to the A12Z powering the iPad Pro 2020, the CPU is at least 50% faster while the GPU is 40% faster. Not only is the M1 clocked higher, but capable of supporting more GPU execution units and GPU memory. It also has double the Level 2 cache at 16MB and supports PCIe 4 interface.
| | | |
| --- | --- | --- |
| Apple M1 | CPU | Apple A12Z Bionic |
| 3.20 GHz | Frequency | 1.59 GHz |
| | Turbo (1 Core) | 2.49 GHz |
| | Turbo (All Cores) | 2.49 GHz |
| 8 | Cores | 8 |
| No | Hyperthreading | No |
| No | Overclocking ? | No |
| hybrid (big.LITTLE) | Core architecture | hybrid (big.LITTLE) |
| | GPU | |
| 3.20 GHz | GPU frequency | 1.59 GHz |
| | GPU (Turbo) | 2.49 GHz |
| 1 | GPU Generation | 9 |
| 5 nm | Technology | 7 nm |
| | DirectX Version | — |
| 2 | Max. displays | 2 |
| 128 | Execution units | 8 |
| | Shader | |
| 8 GB | Max. GPU Memory | 6 GB |
| M1 | Architecture | A12 |
| | Memory | LPDDR4X-4266 |
| 2 | Memory channels | 2 |
| 16 GB | Max. Memory | 16 GB |
| No | ECC | No |
| 16.00 MB | L2 Cache | 8.00 MB |
| | L3 Cache | |
| 4 | PCIe version | |
| | PCIe lanes | |
| 5 nm | Technology | 7 nm |
| ARMv8-A64 (64 bit) | Instruction set (ISA) | ARMv8-A64 (64 bit) |
| N/A | Socket | N/A |
| 15W | TDP (PL1) | 15W |
| Yes | AES-NI | Yes |
| None | Virtualization | None |
| Q4/2020 | Release date | Q1/2020 |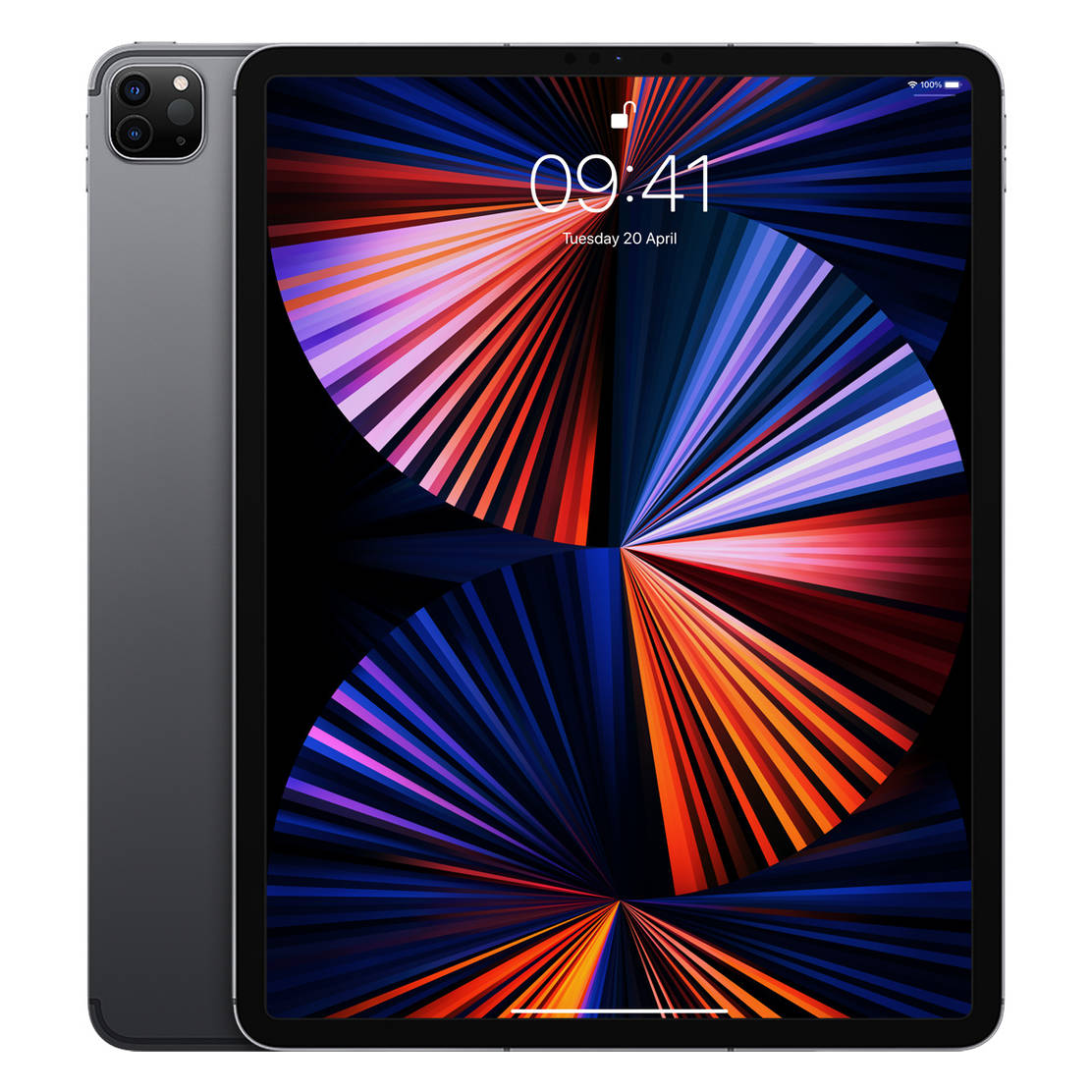 a. Cinebench R23 Benchmarks
Here are five benchmarks that solidifies the M1's superiority against the A12Z bionic. With the Cinebench R23 single core benchmark, we see the Apple M1 outpacing the A12Z Bionic by as much as 52.7%. The multi-core score paints a similar picture, with the Apple M1 outperforming the A12Z Bionic by as much as 71.0%. Source cpu-monkey.com

b. Geekbench 5 and iGPU-FP32 benchmarks
Next we look at Geekbench 5, multi-core performance, a benchmark that relies on system memory and CPU cores. The result, a 64.8% performance gain between the M1 over the A12Z Bionic. With the iGPU-FP32 benchmark that looks at the performance of the internal graphics unit of the chip in GFLOPS (billion floating point operations per second), the Apple M1 outperforms the A12Z by 2.35 times.


2. Brighter Display – Liquid Retina XDR display
The speculations and rumours came true. The iPad Pro got its super bright and ultra high contrast display panel. This is made possible with over 10,000 mini LED spread across the screen. These allow the display to achieve a typical brightness of 1000 nits and a peak brightness of 1600 nits. We seen this in HP's high end notebook but first on a tablet. What this means is you get a 1,000,000 to 1 contrast ratio for the brightest highlights and the deepest blacks thanks to its 2500 local dimming zones. Again, Liquid Retina XDR is only available on 12.9-inch model.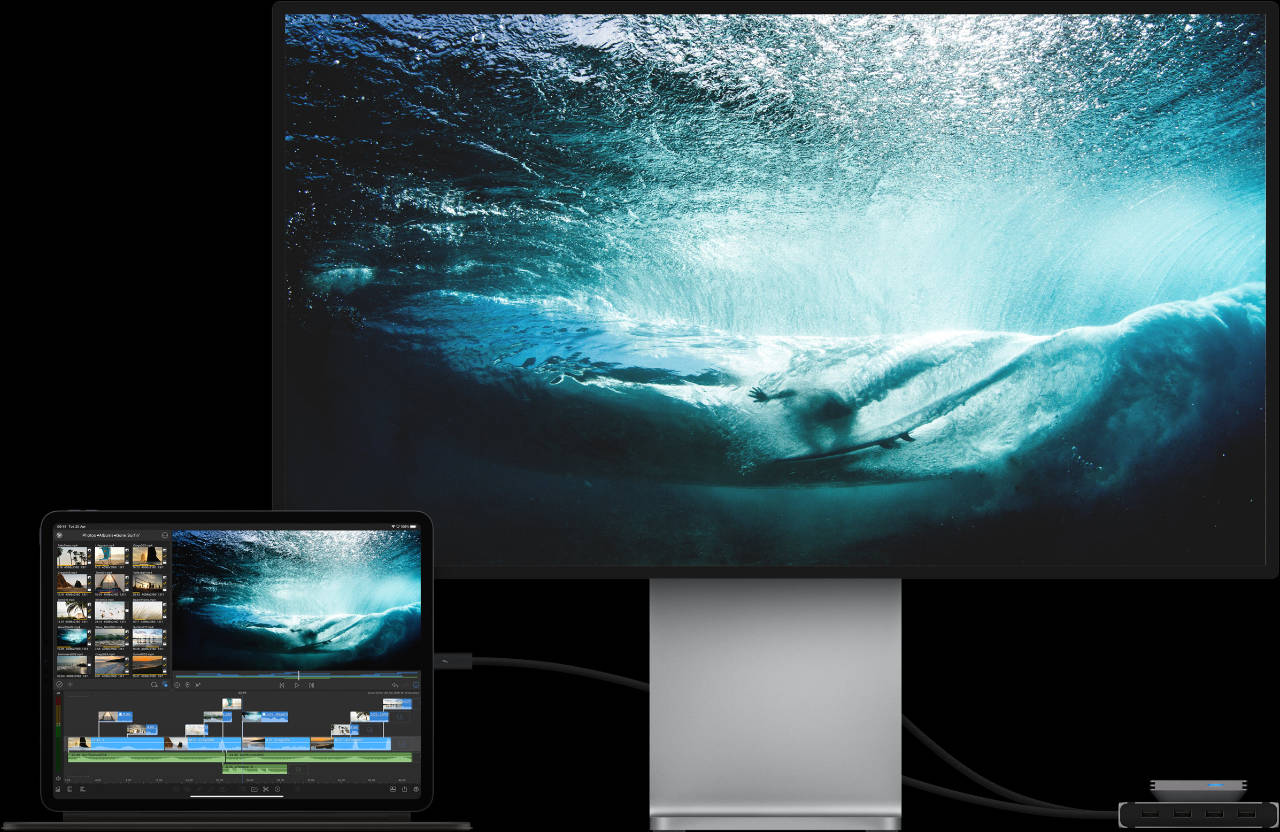 3. Thunderbolt 3 and USB 4 support
That single USB-C port has been given an upgrade. It now supports Thunderbolt 3 (up to 40Gbps) and USB4 (up to 40Gbps) with up to four times the bandwidth compared to previous generation. The USB4 is also backward compatible with USB3.1 Gen 2 with up to 10Gbps bandwidth. That single USB-C port alone supports charging and DisplayPort among other things. This means, with the right Thunderbolt 4 hub, you can access display output, 10Gbps Ethernet, USB4 connectivity, SD card reader and more for up to 40Gbps transfer rate. There is enough bandwidth in there to support even Apple's 5K Pro Display XDR.
4. 5G Connectivity
Apple is behind Samsung since they already have a pro-tablet with 5G connectivity, the Galaxy Tab S7+ 5G but slow and steady has always been Apple's mantra. The iPad Pro 2021 is the first tablet from Apple to come with the ultra fast 5G connectivity with speeds up to 4Gbps. With the 5G enabled iPad Pro, you can register and activate access to 5G data provider using the onboard eSIM. Previous generation iPad Pro only had USB-C
5. Centre Stage Auto Panning and Zooming
The front camera has been upgraded to an Ultra Wide 12MP camera with 122-degree FoV. To aid video calls, it uses the camera's zoom and pan capability to close in on the subject or if you have more than one person at your end, zooms out to frame everyone in the video call. This is akin to Google Nest Hub Max smart display's ability to track faces by using an ultra wide angle lens and clever software to automatically pan, zoom and tilt to keep you and others in frame. Apple calls this Centre Stage, keeping a focus on the caller by centring the frame.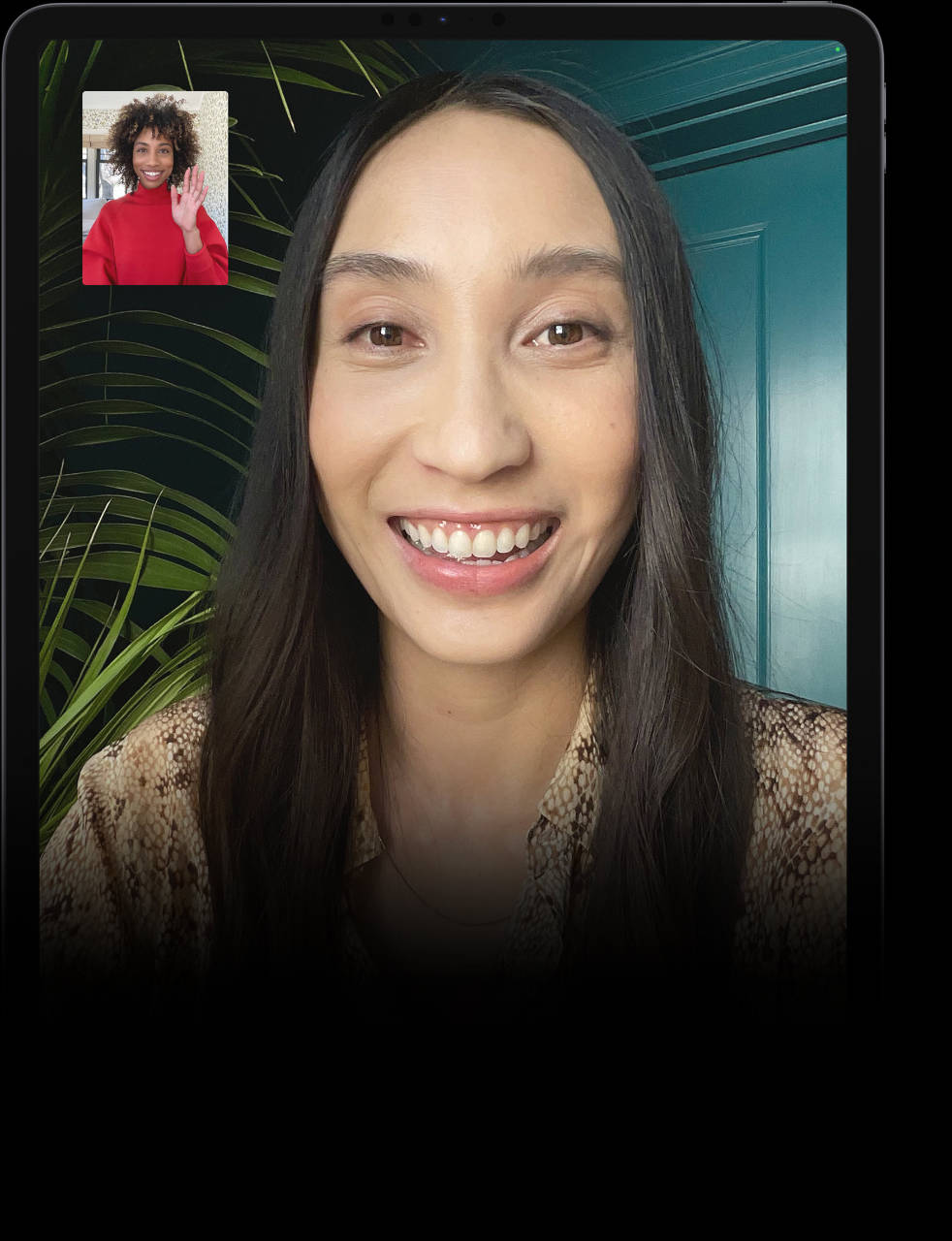 6. Bigger Memory
With the iPad Pro 2020 powered by A12Z Bionic, the tablet comes with 6GB RAM memory regardless of the size of storage. The new 5th generation iPad Pro 2021 comes with 8GB RAM memory for models with 128GB, 256GB and 512GB storage. Apple then doubles the memory to 16GB RAM with the 1TB and 2TB versions. It's not surprising given that Apple MacBook Air M1, MacBook Pro M1 and Mac mini M1 have the same unified memory configurations. It just means that the new tablet will be able to handle bigger files, multitask and switch between apps faster and offers developer more memory for their apps.
7. Bigger 2TB Storage Option
Previous generation tops out at 1TB. This generation however, can be had with up to 2TB high performance storage, more room for videos, photos and apps.
8. Gained Weight and Thickness
With all that tech, the 12.9-inch version gained 41 grams putting it at 682 grams from 641 grams with WiFi only model. For WiFi and Cellular this also went up by 41 grams to 684 grams from 643 grams. As for thickness, it gained a small 0.5mm to reach a thickness of 6.4mm.
9. Smart HDR3
A minor upgrade but the M1 chip allowed the rear camera to support Smart HDR 3 for photo capture, an upgrade from Smart HDR on the previous generation. This also means that video capture gets extended dynamic range for up to 30fps.
10. Accessories in new colour
Not so much an upgrade for the iPad Pro, but with the launch of the 5th generation iPad Pro, Apple also releases the Magic Keyboard and Smart Keyboard Folio in white. Previously, only available in black, now you have a choice of black or white. And, we have to say that the new white option goes well with the silver iPad Pro.
What Stayed the Same with iPad Pro?
Now that we know what the 5th Generation iPad Pro 2021 gained from this round of spec bump, let's look at what it retained from previous generation.
no difference in design retaining the aluminium frame plus backplate unibody and glass front chassis
12MP Wide and 10MP Ultra Wide rear shooter with LiDAR sensor
Same photo and video capture capabilities
Quad LED, dual tone flash
Support for Apple Pencil 2nd Gen including charging
Support for Magic Keyboard and Smart Keyboard Folio
WiFi 6 and Bluetooth 5.0 connectivity
Same footprint but slightly thicker by 0.5mm due to mini LED
Display is fully laminated with anti-reflective coating
Panel supports ProMotion technology, P3 wide colour and True Tone as before
11-inch model has the same Liquid Retina display without mini LED
Same battery life, 10 hours of surfing on WiFi or watching video, 9 hours of surfing on mobile data
Four speaker sound system with Dolby Atmos support.
Same fast 18W charger included
Support for Apple Pay with Face ID
Silver and Space Gray options
Should You Buy It?
If you are looking for a pro-level tablet, the iPad Pro with 12.9-inch and M1 chip is certainly the one to go for. But if you already have the iPad Pro 2020 powered by the A12Z Bionic, chances are it will still serve you well for the next 2-3 years. It is quite common to see 40-50% improvement from generation to generation especially with Pro devices. But, it isn't to say that what you currently have is slow.
The reasons to consider upgrading to the iPad Pro with M1 chip apart from speed (both CPU and GPU performance), are the Thunderbolt 4 connectivity and mini LED display. If you are looking to work on a big display including the 6K Pro Display XDR and transferring big files at the same time, the iPad Pro 2021 is for you. Then there is the mini LED display. If you work in the field a lot, especially outdoor, the extra brightness will go a long way but note that only the iPad Pro 12.9 comes with Liquid Retina XDR, the iPad Pro 11 come with the same panel as previous iterations.
Back to the subject of field work and mobile working, another reason for upgrading to iPad Pro 2021 is to take advantage of the ultra fast 5G connectivity. This will of course depends on the availability of 5G where you work. Other feature like the new ultra wide 12MP front camera that supports Centre Stage (a first for Apple devices) might feel gimmicky. You can still take calls with a standard camera but having the ability to automatically pan and zoom is cool to have.