Half a year after it was first released, the M1-powered MacBook Pro 13-inch is still gaining praises from professionals who need a machine that works just as hard as they do. Unsurprisingly, college students and their heaps of heavy coursework are intrigued. Many are wondering if the hefty price tag is justified, especially when there's an option to go for the more affordable MacBook Air M1.
Here's a student-friendly review to help you make that decision.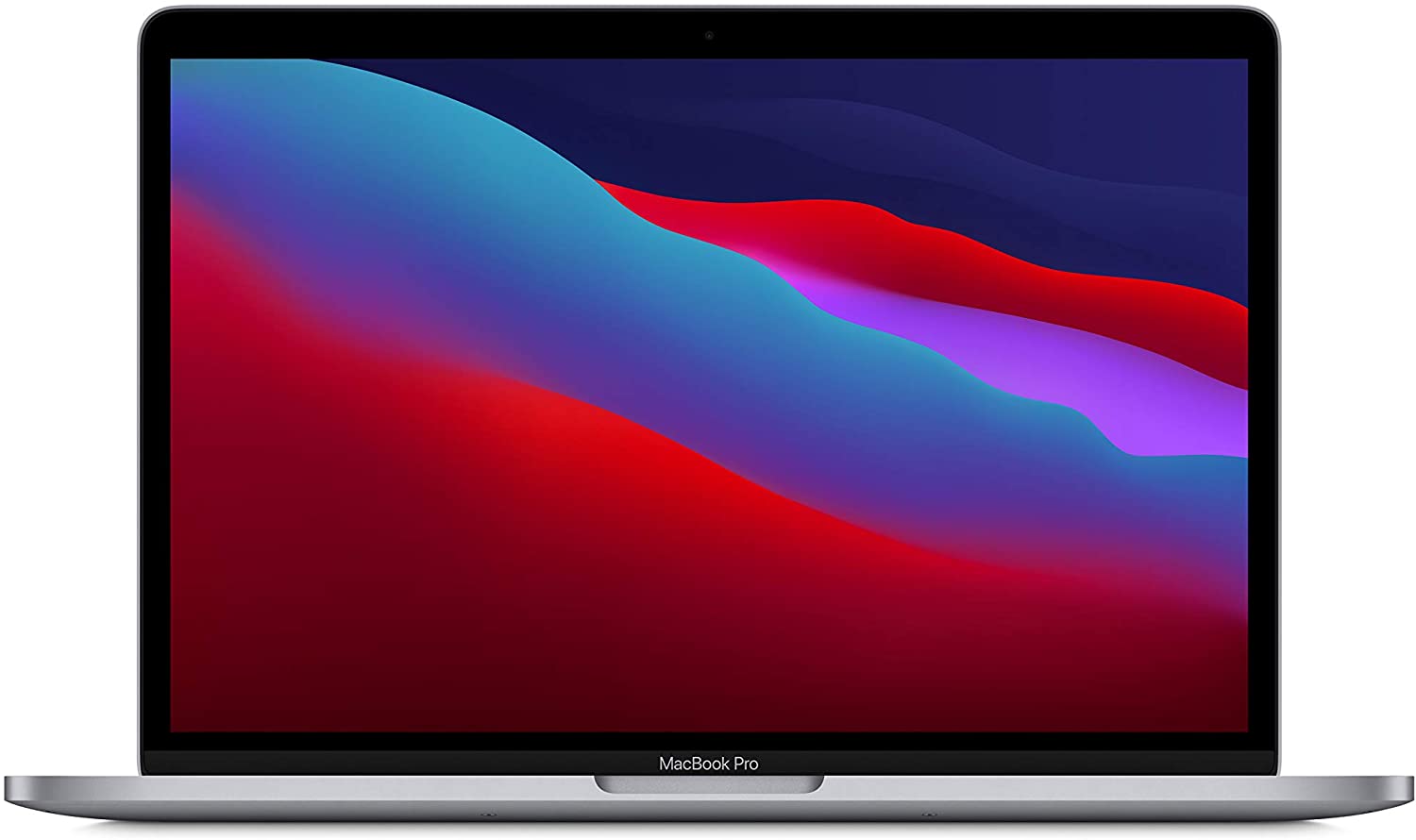 Battery Life: Perfect for All-Nighters
The new Apple Silicon, built on ARM architecture, promises to accomplish more while using up less power. True enough, it takes a lot of work (and procrastination streaming on Apple TV) to drain the life out of the 13-inch MacBook Pro M1.
Not even a four-hour lecture over Zoom could tank the battery to less than 50%. As a point of comparison, the Intel-run 2019 Macbook Pro would have you scrambling for the outlets after 3.5 hours of nonstop Skype calls. Compared to the M1 MacBook Air, though, the difference is much less noticeable.
Benchmark tests running 4K/60 playback on both machines found that the Pro lasted a full four hours compared to its lighter counterpart — 20 hours on fixed brightness compared to the Air's 16 hours to drain.
This makes the M1-powered MacBook Pro a worthy companion for all-nighters in libraries or coffee shops where the availability of outlets is not guaranteed. The long battery life is also a relief considering the MacBook Pro M1 still comes with no more than two power/USB ports, but more on that later.
With the M1 MacBook Air practically packing a close-enough-to-still-be-impressive battery life, the next conversations should center on what the MacBook Pro can accomplish in 20 hours compared to what the MacBook Air can do with 16.
Power & Speed: Good for Hell Week Multitasking
There was nothing modest about the way Apple talked up the CPU/GPU performance of the M1 chip. Luckily, the machine doesn't disappoint. Film and broadcast majors would be delighted to know that the 13-inch M1 MacBook Pro can keep up with 8K editing on the updated Final Cut Pro. You'll be able to seamlessly scrub through the footage while previewing at the same time without the app crashing on you.
Multitasking and Application Switching
Even if you're majoring in something that doesn't require video editing or 3D rendering, though, you'll find great benefit from the speed and power-packed by the M1-powered machine. You know that cathartic feeling you get when you close multiple tabs after turning in a paper or assignment? The M1-powered MacBook Pro makes it a lot more satisfying by allowing you to work without a blip even with 100+ different Safari/Google Chrome tabs open at the same time. You can even throw in a couple of Preview files and local apps like Notes or Calculator and the system won't make a peep.
Quick Boot Up & Wake Up
Firing up the MacBook Pro for the very first time will take mere minutes, which in itself is impressive. Opening and switching between apps is also very smooth, allowing you to go through your pile of hell week requirements without any interruptions. We might as well throw a going-away party to the pesky color wheel that used to snag productivity. With the way you can get right to work and beat your professors' midnight deadlines, it's like the laptop isn't even there.
Cooling When Needed
The fanless MacBook Air may run silently through all this, but the ever-so-slight hum of the MacBook Pro's fans actually allows the machine to do more strenuous work without getting too distracting. After all, the MacBook Air has no choice but to slow the performance of its chip to avoid overheating.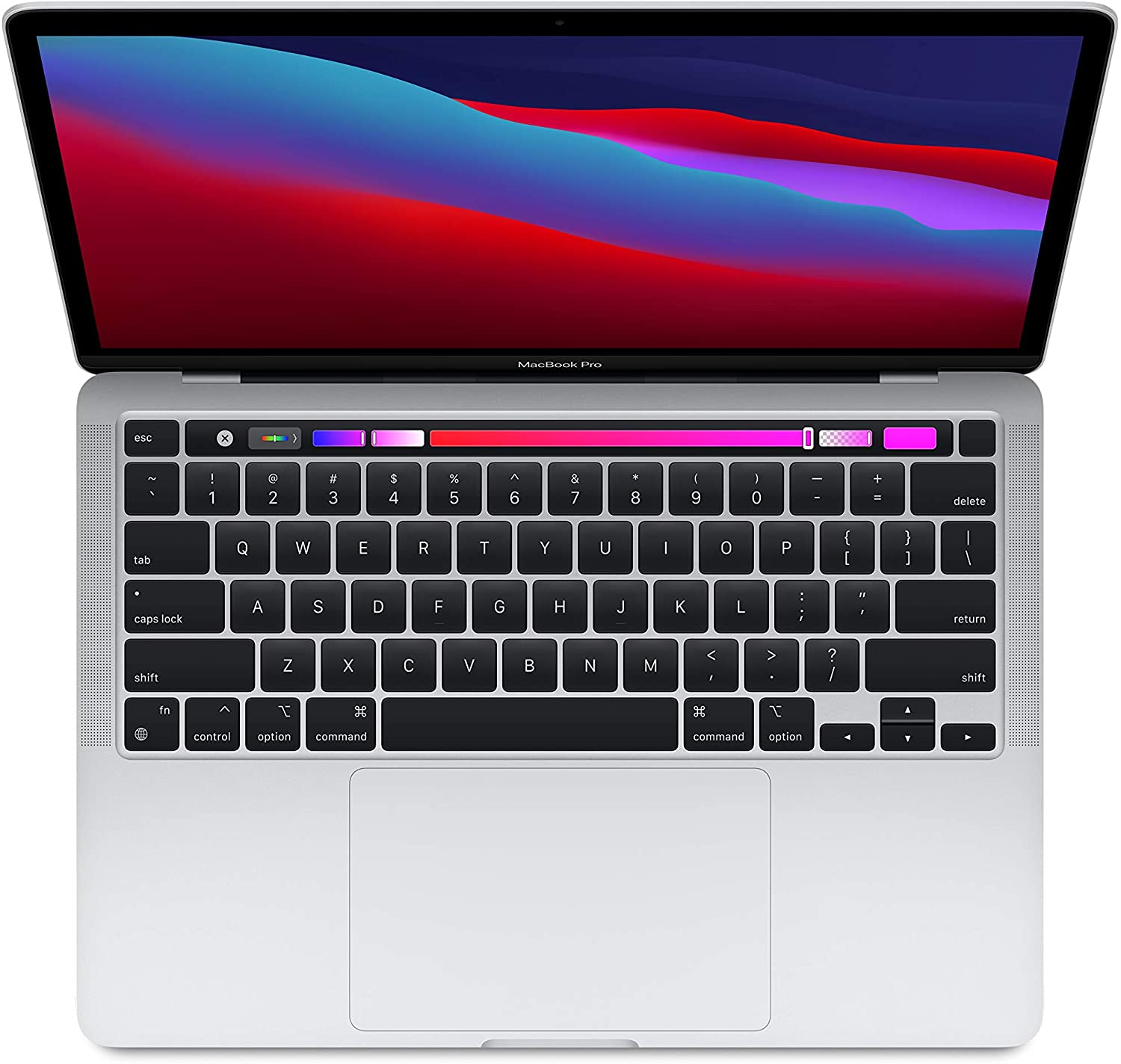 Keyboard and Trackpad: Works Like Magic
Props to Apple for finally phasing out the butterfly keyboard and delegating the Magic keyboard as the default, pre-installed keyboard on the 13-inch MacBook Pro M1. The Magic keyboard is truly magical to touch in its comfort and precision, unlike the old butterfly which is prone to sticky keys. Of course, the deck also comes with sleek backlighting with an ambient light sensor, providing ample illumination for late-night study sessions.
Meanwhile, the 4.8 x 3.2 trackpad is just as responsive as ever, offering little to no incentive to buy a separate external mouse or trackpad unless you need it for easier editing, graphic design, or gaming.
FaceTime Camera
When it comes to the FaceTime camera, unfortunately, the M1 MacBook Pro is still stuck at 720p resolution. However, there is a noticeable improvement, e.g. less noise, thanks to the new image signal processor (ISP). Apple touts its benefits, including improved dynamic range and better auto-white balance with enhanced face detection, but the less-than-ideal 720p resolution is still a sore to look at, especially if you spend most of your day comparing your image output to that of your classmates in Zoom University.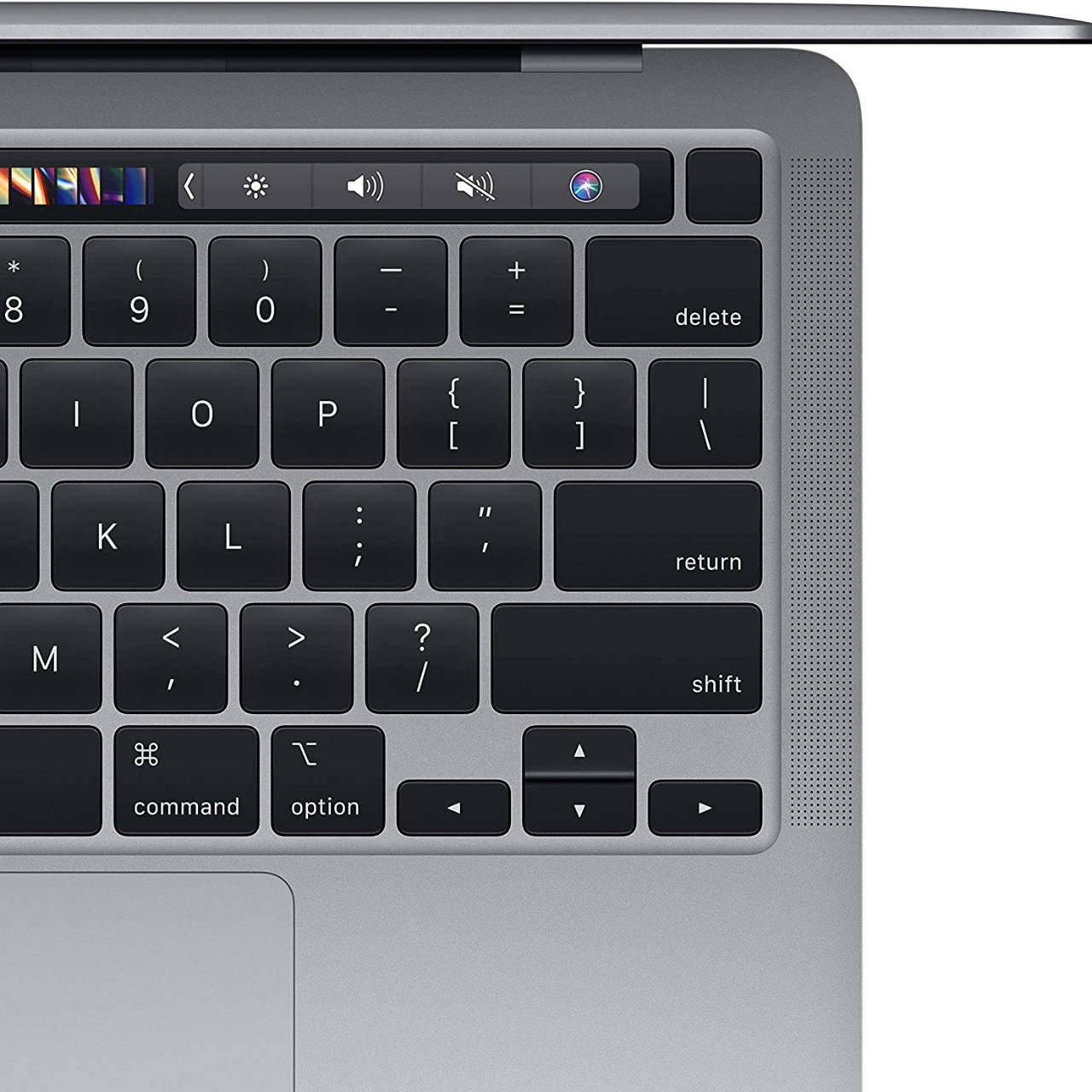 Touch Bar Stayed
Now, while the MacBook Air only has the TouchID built-in, the MacBook Pro is also still equipped with the Touch Bar, which takes a lot of conscious effort to actually be useful. It's great for some apps like Spotify as it allows you to easily adjust volumes, track choices, and toggle between loop and repeat options at the touch of your fingers, but it's still generally forgettable and counterintuitive to use. In fact, the hypersensitive Siri touch button really does have a tendency to get in the way when you're rushing.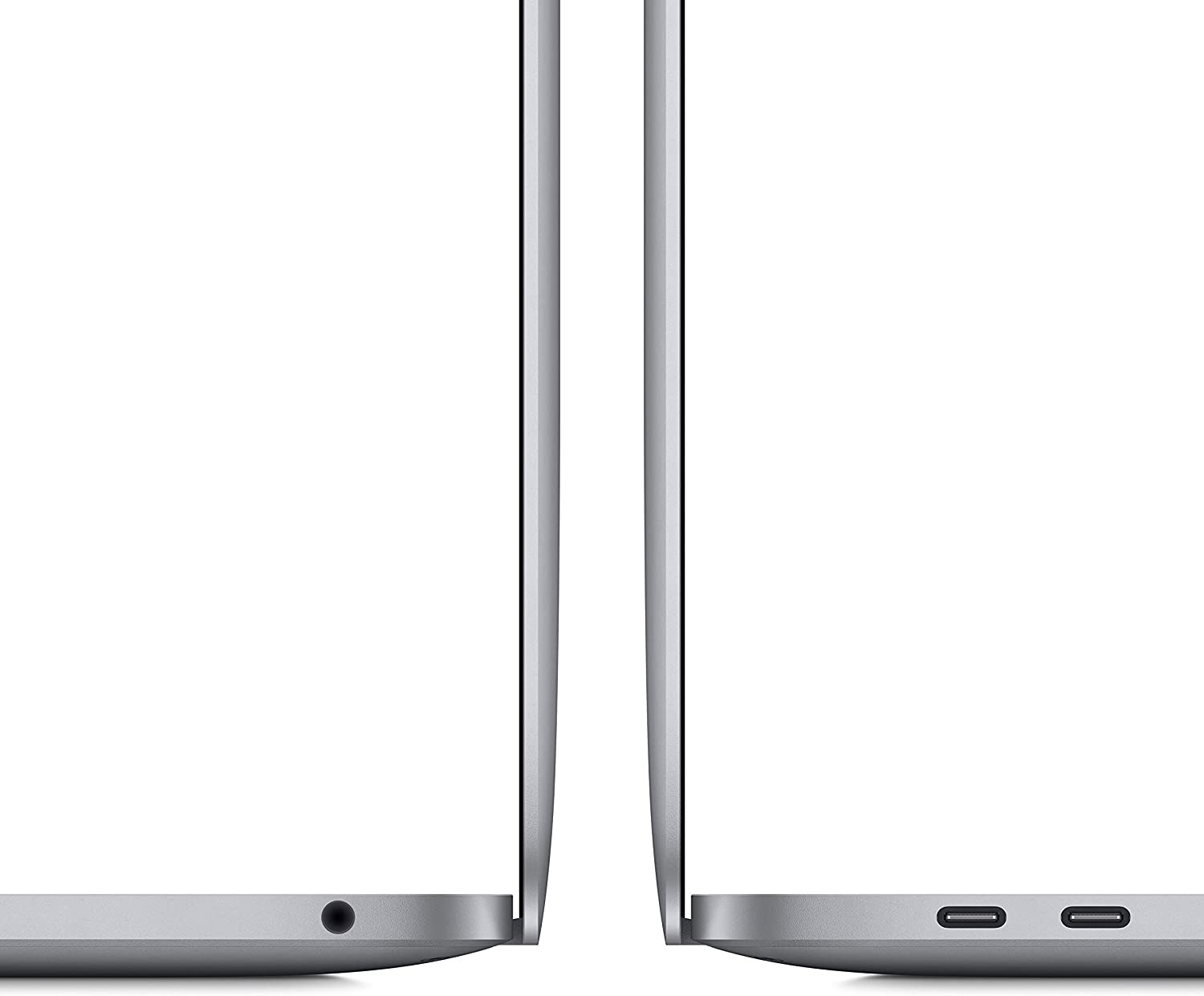 Ports for Peripherals
As mentioned earlier, Apple still refuses to add even just one more USB port to the MacBook Pro. If the laptop is plugged in, you're literally left with just one free port for everything else. The idea is that you wouldn't need many ports anyway, with external options like the Magic Keyboard and Magic mouse connected over Bluetooth. But, if you are bringing in wired peripherals such as an external display, an external camera, or an external hard drive, then you won't be able to use them at the same time unless you splurge on a multi-port adapter.
These accessories add up to the already-luxurious cost of the MacBook M1 Pro, and it would simply be a lot more beneficial to have at least one more port on this otherwise powerful beast.
Now, while it's highly unlikely that you would need more than one additional monitor for your coursework, it's worth noting that the M1 chip only supports one external display. If you were hoping to graduate and work your first job with the same machine, this is one concern you have to be aware of.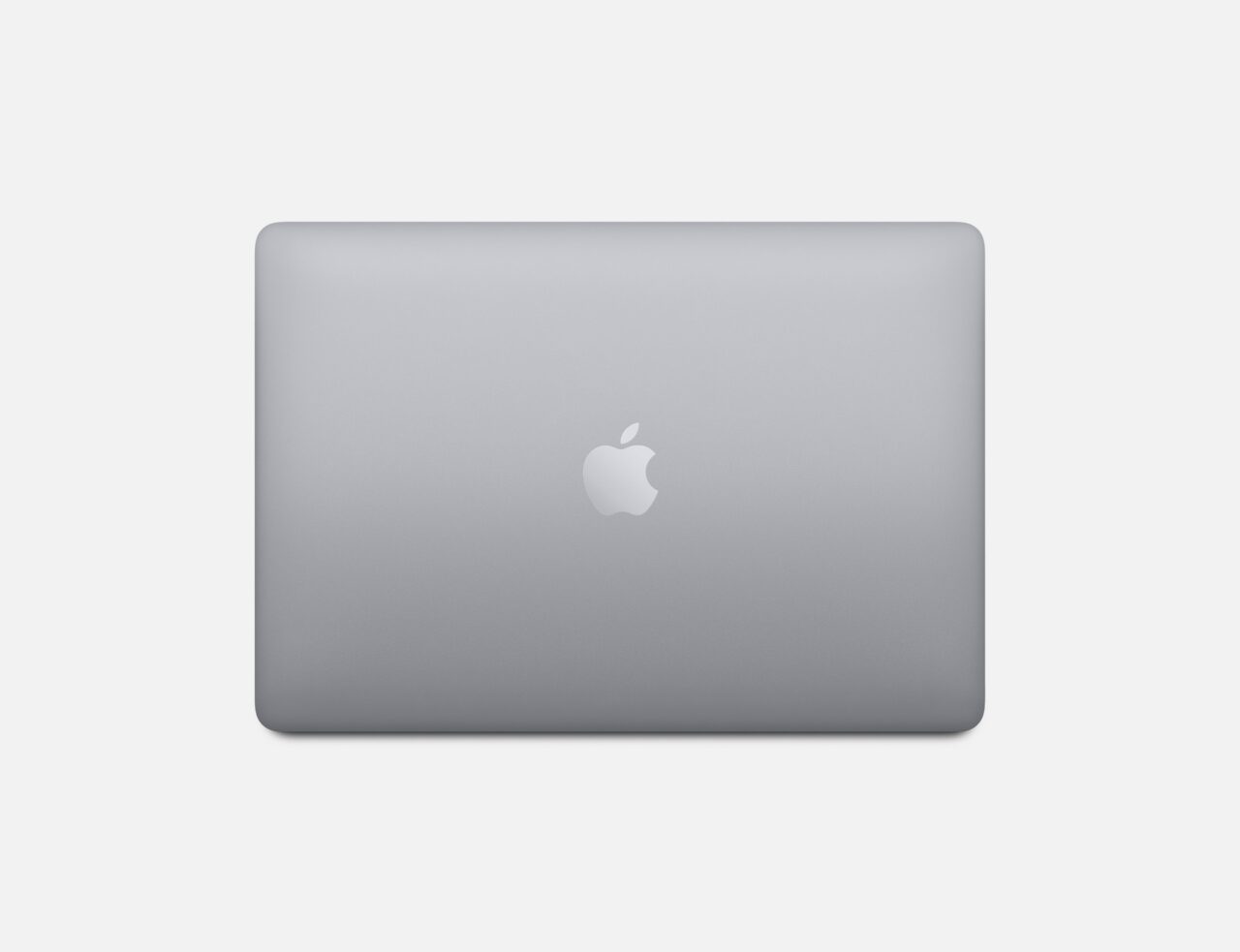 Design: F for Effort
One small concern you might notice with the M1-powered MacBook Pro is that it looks familiar – overwhelmingly so. Apple fans might argue that there's no point fixing something that isn't broken, but a little design upgrade shouldn't hurt, especially with the iPhone already becoming more and more colorful. There are still no other available hues for the MacBook Pro apart from silver and space gray.
It's difficult not to feel like there have been a lot of missed opportunities to introduce design upgrades here, since the MacBook Pro is really starting to look outdated compared to its peers.
Price Point: Not the Most Economical Choice
There's no sugarcoating the fact that the MacBook Pro carries a hefty price tag that's not too student-friendly. Even with discounted promo offers and the fact that the 13-inch MacBook Pro M1 debuted at the same price as its predecessor, the M1 MacBook Air remains to be the more obvious choice for students on a budget.
If your major doesn't require you to do heavy video editing, high-resolution photo editing, or other activities that demand a lot of juice from your computer, the 13-inch MacBook Air might be the better choice. However, if you regularly perform the above-mentioned activities as part of your schoolwork, then the MacBook Pro 13-inch M1 would truly be worth the extra outlay. Do keep in mind that the MacBook Air will throttle the performance of your computer to avoid overheating when you're doing these strenuous activities, so your efficiency and productivity might likewise be affected.
Search Apple MacBook Pro M1 on Amazon
Final Thoughts
There really is no question about the unparalleled power and performance of the M1 chip-powered 13-inch MacBook Pro. It's an excellent study buddy for college students, just as long as they can afford one.
If your normal school nights only consist of Cloud-collaborating a paper with your groupmates or scouring the entire Web for RRL, coupled with the occasional binge-watching just to clear your head for more school work, then it might be difficult to justify the splurge on the MacBook Pro.
However, if you are taking online classes or are otherwise required to produce audio/visual/audiovisual content to pass your courses, then the heftier MacBook Pro M1 is totally worth the investment. After all, college students suffer enough without lags and unresponsive apps getting in the way of their expert multitasking abilities.