Ah, Shakespeare! The epitome of drama and angst, the English poet who gave us the famous "to be, or not to be." You may or may not have heard of him—highly doubt the latter—but you are sure to be familiar with some of his best works. Many film buffs would consider a number of their favorite films modern renditions of William Shakespeare classics, such as Romeo and Juliet, Hamlet, and Macbeth. But which modern-day films truly resemble the timeless classics?
In this definitive guide, we chose 10 famous films that were inspired — in one way or the other — by the Shakespearean themes of tragedy, comedy, and romance.
1. She's the Man (2006)
Directed by Andy Fickman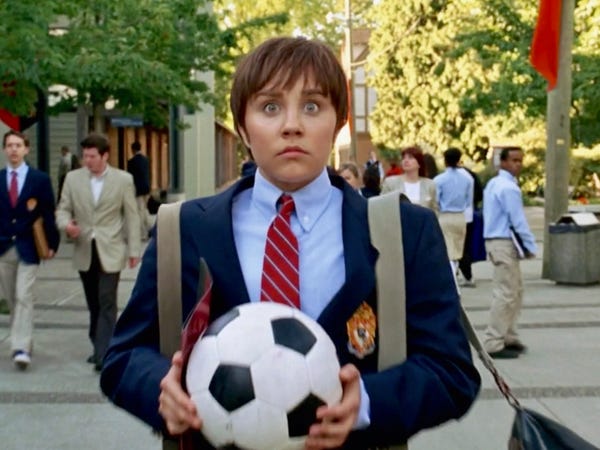 In the play, Olivia falls in love with Viola, who is disguised as Cesario. In the movie, Viola pretends to be her twin brother Sebastian. In both the movie and play, Viola is in love with Duke, who thinks she's male.
The brilliance of "She's the Man" lies in its subtle retelling of a Shakespearean classic. This movie can in fact be considered the little sister of Shakespeare's "Twelfth Night," with its plot circling around Viola. As the modernized version of the movie, it is alike and different in many ways. Their basic plots are very similar, as are most of the characters' names, but both of the stories have one similar goal, which is to defy gender stereotypes—a theme welcome in any teen rom-com.
 2. West Side Story (1961)
Directed by Jerome Robbins & Robert Wise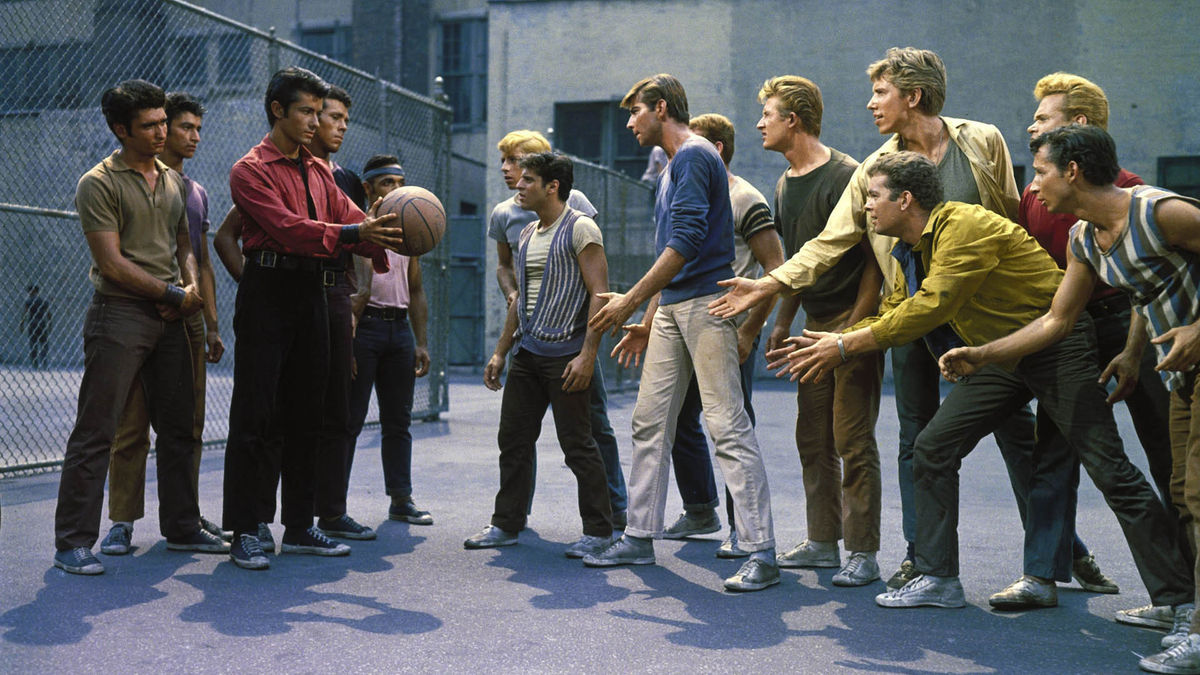 "West Side Story" and "Romeo and Juliet" are quite alike, yet differ in many ways. Tony is the modern character of Romeo while Maria is the modern Juliet. In both of the tragic stories, the major conflict consists of two opposing families who disagree about the relationship of their children, but the major incidents that revolve around the two stories is where the 1961 musical film takes a turn. Unlike Juliet, Maria of "West Side Story" does not kill herself, but nurses her despair by treating the two gangs with a gun instead and Chino kills Tony because of their shared love for Maria.
Both "Romeo and Juliet" and "West Side Story" are two timeless classics that will live forever among the minds of many literary fans.
3. Gnomeo and Juliet (2011)
Directed by Kelly Asbury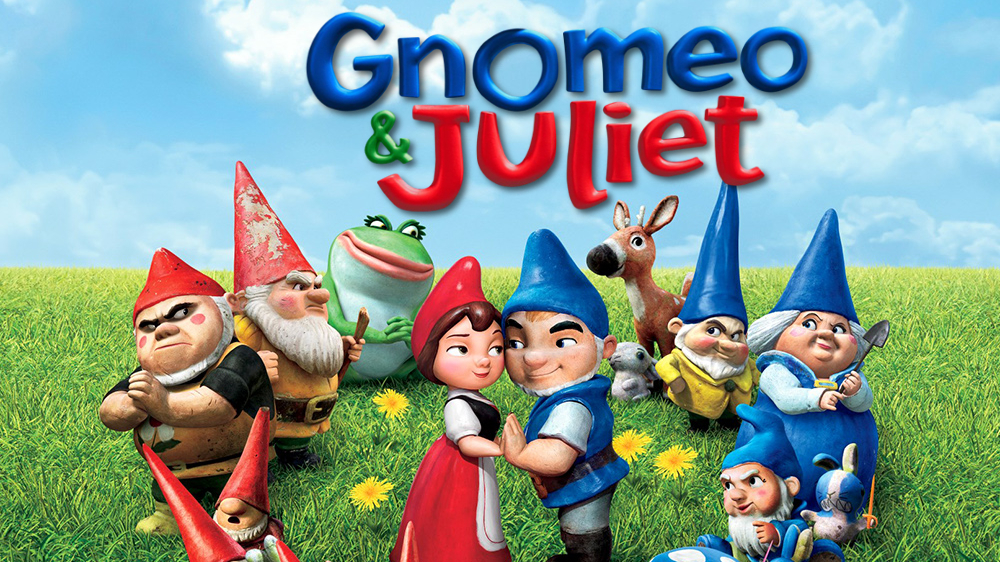 "Gnomeo and Juliet," is the lighthearted and simplified version of Shakespeare's famous play. One of the most famous scenes in the play takes place on a balcony, with Romeo and Juliet passionately declaring their unconditional love for each other, as well as their desire to marry. The animated remake altered the language to be simplified and almost childlike to display a more innocent theme. The setting is also significantly different as "Gnomeo and Juliet" appears to take place in a modern-day garden. Of course, being an animated feature, the film lacks the intense passion and the overwhelming love the original characters share. Nonetheless, it is a fun way to introduce the classic Shakespeare piece to a younger audience.
4. Warm Bodies (2013)
Directed by Jonathan Levine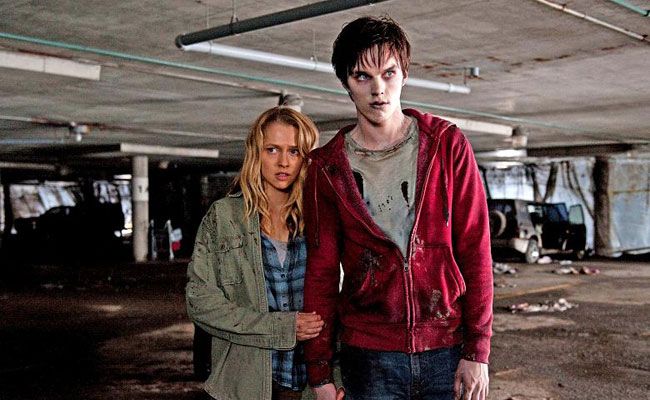 In the zombie flick, R, a zombie who falls in love with a human, just goes about his days as an undead, he cannot remember his real name, so he refers to himself as "R," the only part of his name he has any recollection of. He does not come alive until he meets Julie, the girl that would give his existence some meaning. Just like the play where Romeo gives his life up for Juliet, R gives his life up for Julie. The conflict isn't so subtle, because naturally, humans and zombies wouldn't be the best of friends—that is where the famous feud would enter—Julie's family is known for fighting and eradicating zombies and R is, well, a zombie. Though, contrary to Romeo and Juliet, R gets to live his life and spends his (undead) days with Julie in a post-apocalyptic world. How romantic!
You could say that Warm Bodies completely captures the genius and romance of Shakespeare's Romeo and Juliet.
5. The Lion King (1994)
Directed by Roger Allers & Rob Minkoff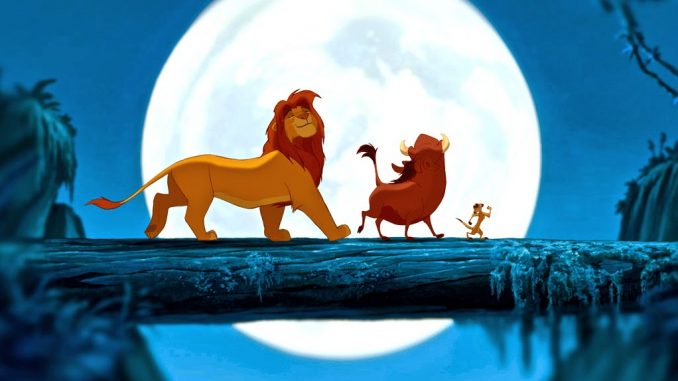 Although set in the African savannah, The Lion King has numerous similarities with Hamlet. In the Shakespearean classic, Hamlet has a friend from college, Horatio. Though Horatio does not have as big of an impact on Hamlet as Timone and Pumbaa have on Simba, he does help Hamlet on several occasions and can be considered a true friend. Hamlet also has two more peripheral friends, Rosencrantz and Guildenstern from university.
However, Rosencrantz and Guildenstern quickly fall out of Hamlet's confidence when he realizes they are spying for Claudius, his uncle. This plot about murder (in both an uncle kills the king and takes the throne for himself), themes of friendship, running away, and self-introspection is very much present in the Disney animation.
The classic Disney film is viewed as a definitive comfort film for some, may it be from distant or early childhood. It is a heart-warming film for both children and adults.
6. Ran (1985)
Directed by Akira Kurosawa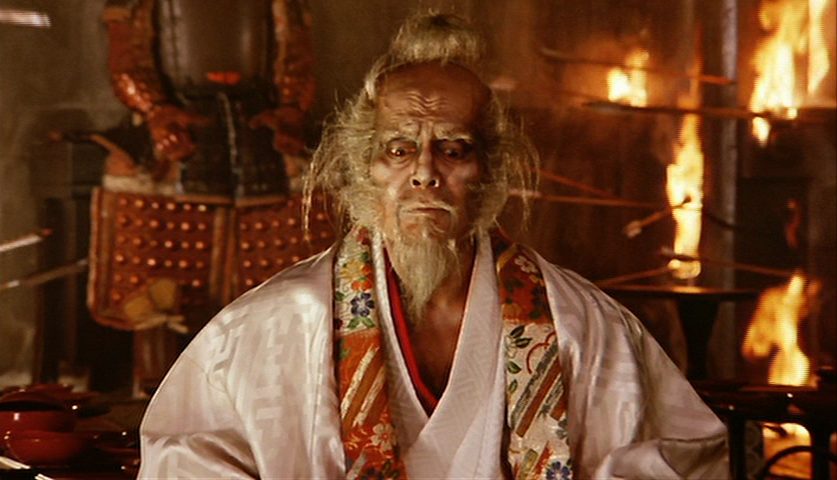 The story of "Ran" strongly resembles that of William Shakespeare's King Lear, written between 1603 and 1606. Both being tales of betrayal that involve high royalty rulers who relinquish their thrones and pass the touch down to their offspring, the two plots have one recurring theme of chaos. "Ran," written by Akira Kurosawa together with Hideo Oguni and Masato Ide, tells the story of Hidetora Ichimonji, an aging Sengoku-era warlord who decides to step down as ruler and divide his kingdom between his three sons: Taro, Jiro, and Saburo. Taro, the eldest son, is to receive the prestigious First Castle and become leader of the Ichimonji clan, while Jiro and Saburo are to receive the Second and Third Castles and support their older brother.
7. Big Business (1988)
Directed by Jim Abrahams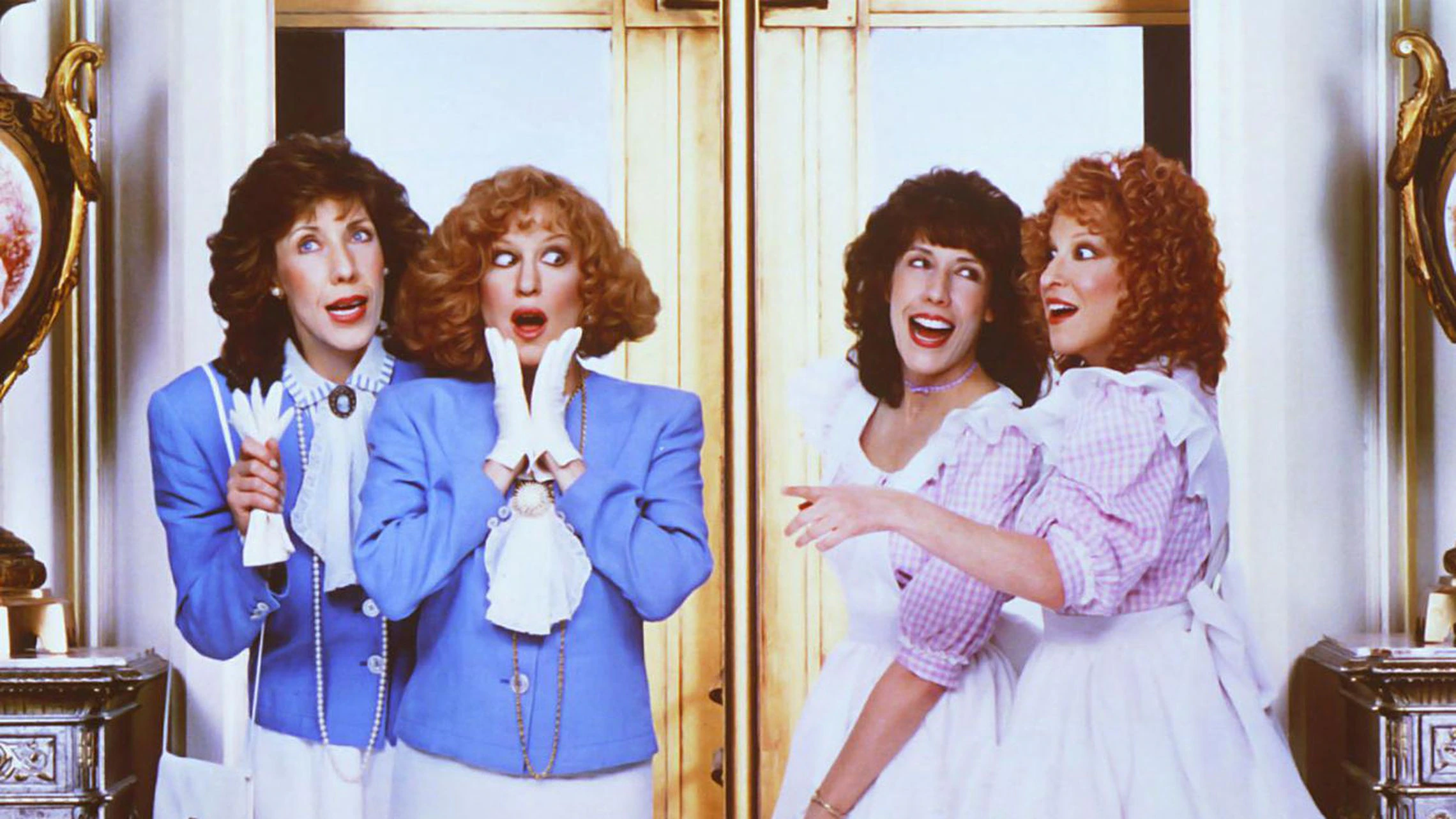 Inspired by the Shakespearean classic farce "A Comedy of Errors," the film "Big Business" is based around the same premise of mistaken identity. Like the classic, the film deals with the mismatching of two identical female twins, Sadie and Rose Shelton, and Rose and Sadie Ratliff. As the plot unfolds, we learn that the city sisters are involved in selling of the country sisters' furniture business—with one of the city sisters' reluctance—prompting the country sisters to go on a journey to the city to try and stop its sale, ironically with one of the country sisters being fine with the sale. Although closely resembling the Shakespearean classic, some fans say it doesn't really match with the literary classic's storyline. What do you think?
8. 10 Things I Hate About You (1999)
Directed by Gil Junger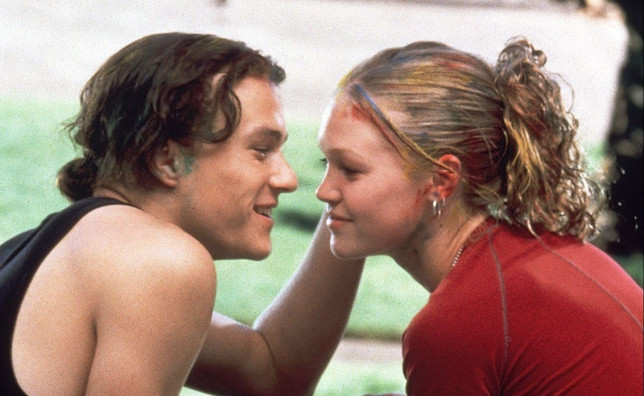 Some people may know that this 1999 romantic comedy is based on the 16th century Shakespeare play "The Taming of the Shrew." Comparatively, the play was written towards the end of the 16th century. The comedy is set in Italy, where the noble lady Katerina Minola is well-known for her difficult character and brazen personality. As a result of her harshness, everyone believed that Katerina will never get married, similar to Kat in 10 Things I Hate about You. In both stories, issues like unrequited love and confusion stir the characters.
This teen flick, which came in second behind The Matrix, performed well at the box office and received a very warm welcome among many rom-com fans and received generally favorable reviews from both audiences and critics.
9. Mean Girls (2004)
Directed by Mark Waters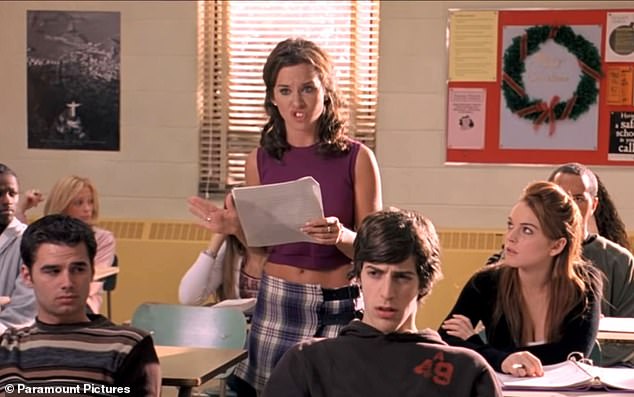 The similarity between the plot of "Mean Girls" and Shakespeare's Julius Caesar could easily be seen in the character Gretchen's rant about Regina George. At one point during the film, Cady, the lead character, successfully breaks Gretchen's spirit, prompting her to go on a rant during a class discussion. Gretchen identifies herself with Brutus, a character from Julius Caesar. She related her experiences of being walked all over and being unappreciated by the ultimate mean girl, Regina George, with that of Brutus' experience with Caesar.
This film is now considered a cult classic because of its strangely relatable yet fictional premise.
10. Forbidden Planet (1956)
Directed by Fred M. Wilcox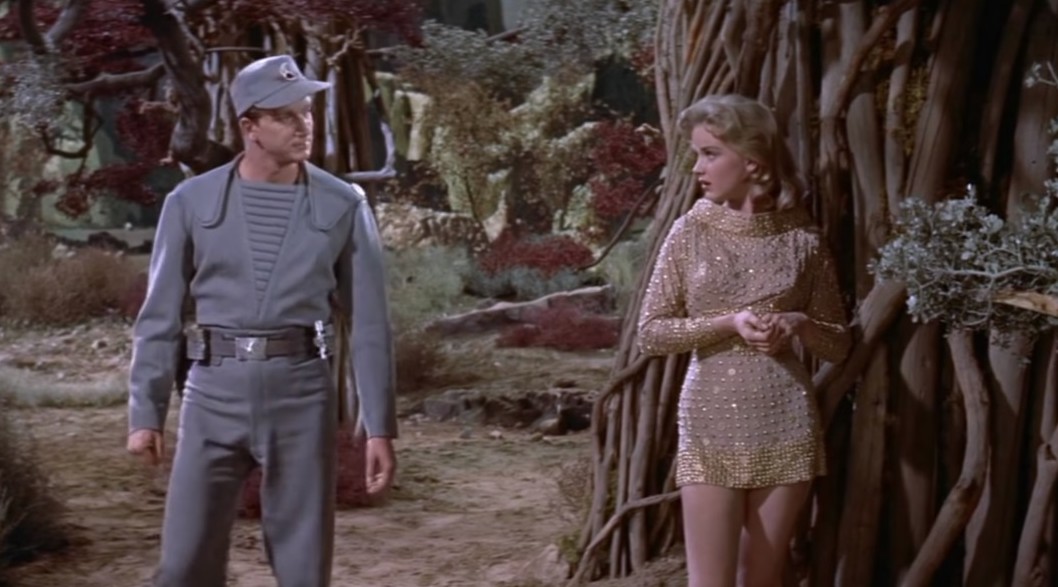 "The Tempest" is one of the many Shakespearean classics that have themes of tragedy and elements of magic, revenge, and classical romance. The main character is Prospero, who got stranded on an island with his daughter, Miranda. Being a powerful sorcerer, Prospero sends a massive storm out to sink his brother Antonio's ship as revenge for being exiled. However, the notable difference between the film and the play is the usage of technology to stir chaos among the characters in the film instead of sorcery.
Final Thoughts
While Shakespeare remains to be a must-read for any literary enthusiast, modern-day sensibilities demand newer, fresher ways to enjoy the timeless themes explored by the great playwright. Luckily, many works we get to enjoy today were inspired by Shakespearean characters, plotlines, and themes. This list barely scratches the surface of modern-day films that are Shakespearean at the core, but all the movies listed in this article are a must-see for the modern literary scholar.