10-inch tablets are too small for serious work, a slate around 11-inch or bigger would be ideal for productivity. The iPad Pro 11 strikes this balance, but are there alternatives to the pro-level tablet? A tablet that is ideal for entertainment and yet lets you carry on with work when you have to.
Here, we look at 5 tablets to go head-to-head with the iPad Pro 11 for work and play. The best part is they cost no where as much as Apple's offering. And, some of these tablet comes with stylus in the box, no additional cost to own a stylus, everyone is winning.
Apple iPad Pro 11 2020
Before we go any further, let's take a look at what we are up against. The iPad Pro 11 made its first debut back in 2018. Yes, it wasn't that long ago that Apple decided to slot this baby between the iPad Air and the full size Ipad Pro 12.9. The current iPad Pro 11 (2nd Gen)released in 2020 is a refresh of the first generation iPad Pro 11. Therefore, it has the same spec bump at its bigger sibling, moving from A12X Bionic to A12Z Bionic. Chip wise, it is the same chip but the A12Z gained another GPU core, moving from 7-core to 8-core. In terms of performance gain, not much. But it is still a very powerful chip.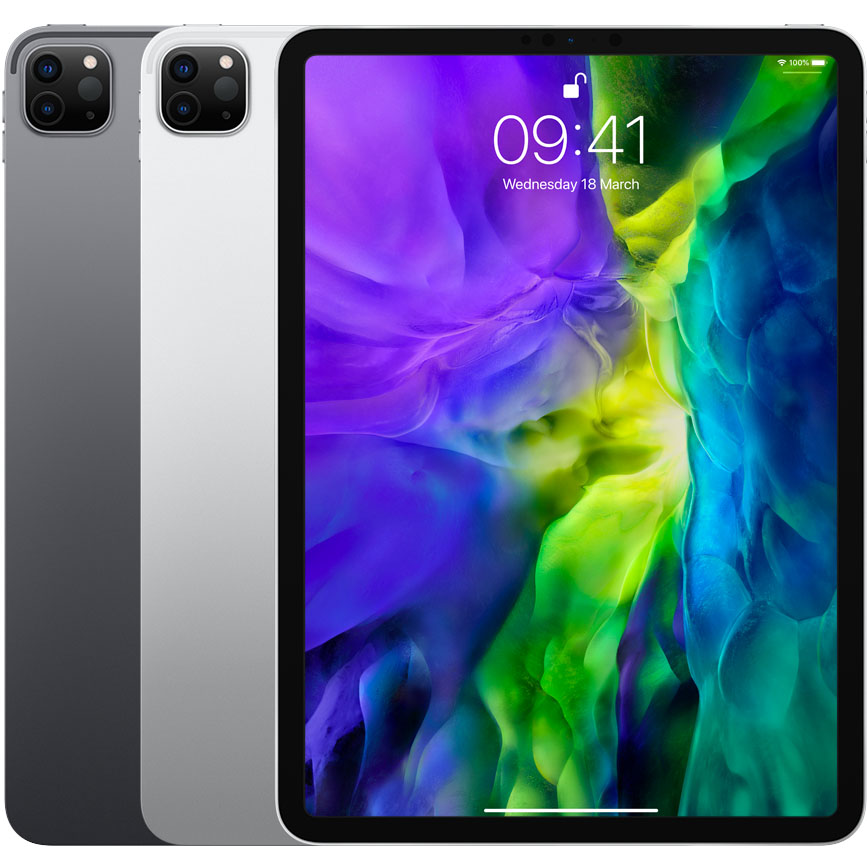 Overall, the iPad Pro 11 2020 received 2GB more memory moving up to 6GB across all storage variants, doubled its starting storage to 128GB which is a much needed upgrade, moved from single 12MP rear shooter, to dual (12MP wide and 10MP ultra wide) plus a Time of Flight (TOF) 3D LiDAR Scanner for depth sensing. It also received a brighter display at 600nits, fast WiFi 6 and fast charging 18W support. Externally, the design hasn't changed much apart from the camera cluster around the back, it still charges the optional Apple Pencil 2 via magnetic attachment and works a charm in munching through pro-level workflow.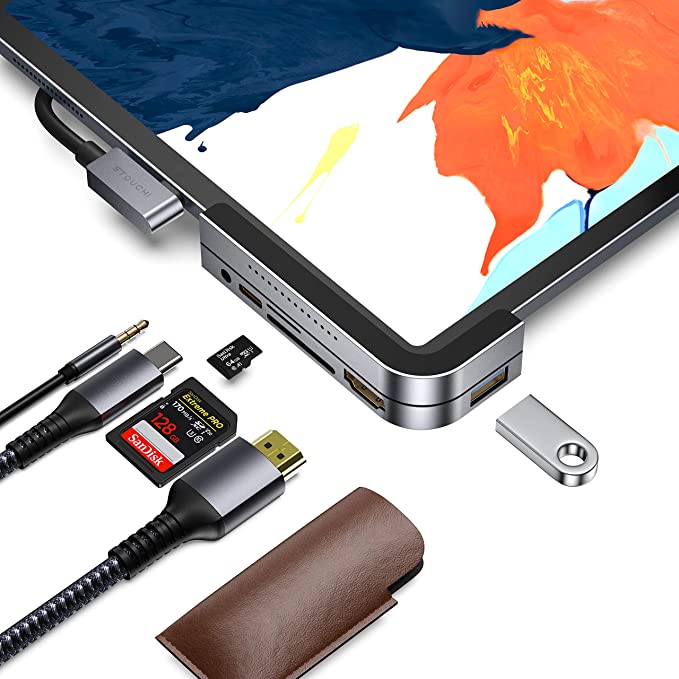 While there is only one USB Type-C 3.1 connector, it supports reverse charging, external monitor and data transfer. With the right USB-C hub, you can do all that at the same time and more. For productivity, it supports both the Smart Keyboard Folio and the new Magic Keyboard as well as the Apple Pencil 2nd Generation, all of which are optional purchases. Here is a quick glance at its specifications:
Apple iPad Pro 11 Specifications
| | |
| --- | --- |
| Display | 11-inch IPS LCD 120Hz 1668 x 2388 pixels |
| CPU | A12Z Bionic Octa-core processor |
| Memory | 6GB |
| Storage | 128GB, 256GB, 512GB, 1TB |
| Camera | Rear: 12MP wide, 10MP ultrawide, LiDAR. Quad LED, Front: 7MP |
RELATED: How to use your tablet as a computer
1. Samsung Galaxy Tab S7 11-inch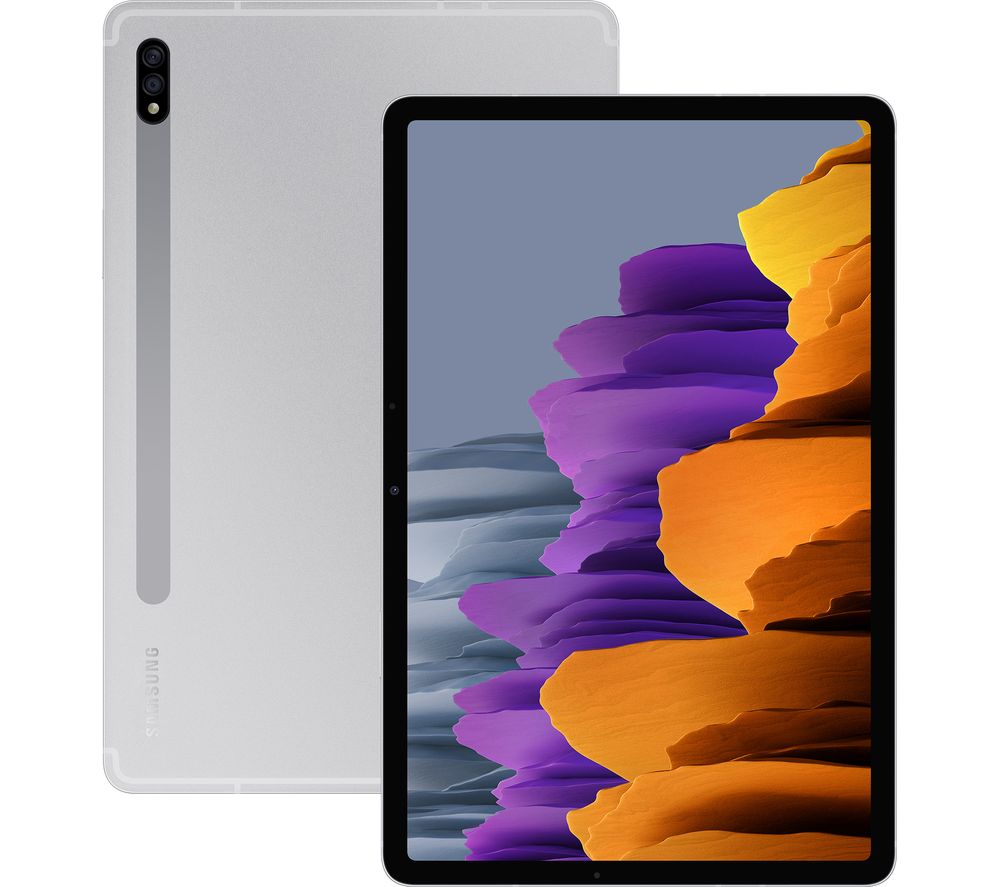 The strongest iPad Pro 11 contender that is not an iOS device is undoubtedly the Samsung Galaxy Tab S7 11-inch. The smaller of two flagship tablets, the other being the Tab S7+ with 12.4-inch, it has everything the bigger sibling has minus the AMOLED panel. It relies instead on a still capable 11-inch 120Hz LCD panel instead. Ticking all the boxes when it comes to a Pro-level tablet, a powerful Snapdragon 865+, support for S Pen (which is in the box) and optional Book Cover Keyboard with track pad, its everything you want in a tablet. It even has a dual rear shooter that consists of 5MP ultra wide and 13MP wide-angle cameras capable of video recording up to 4K with plenty of cool camera filters and tricks. As for its design, it stands shoulder to shoulder with both the iPad Pro 11 and iPad Air (below) in terms of styling and colour choice with black, silver, bronze and navy among the options. Handsome all-display design, ultra slim 6.3mm body and lightweight at only 498grams, there is plenty going for it.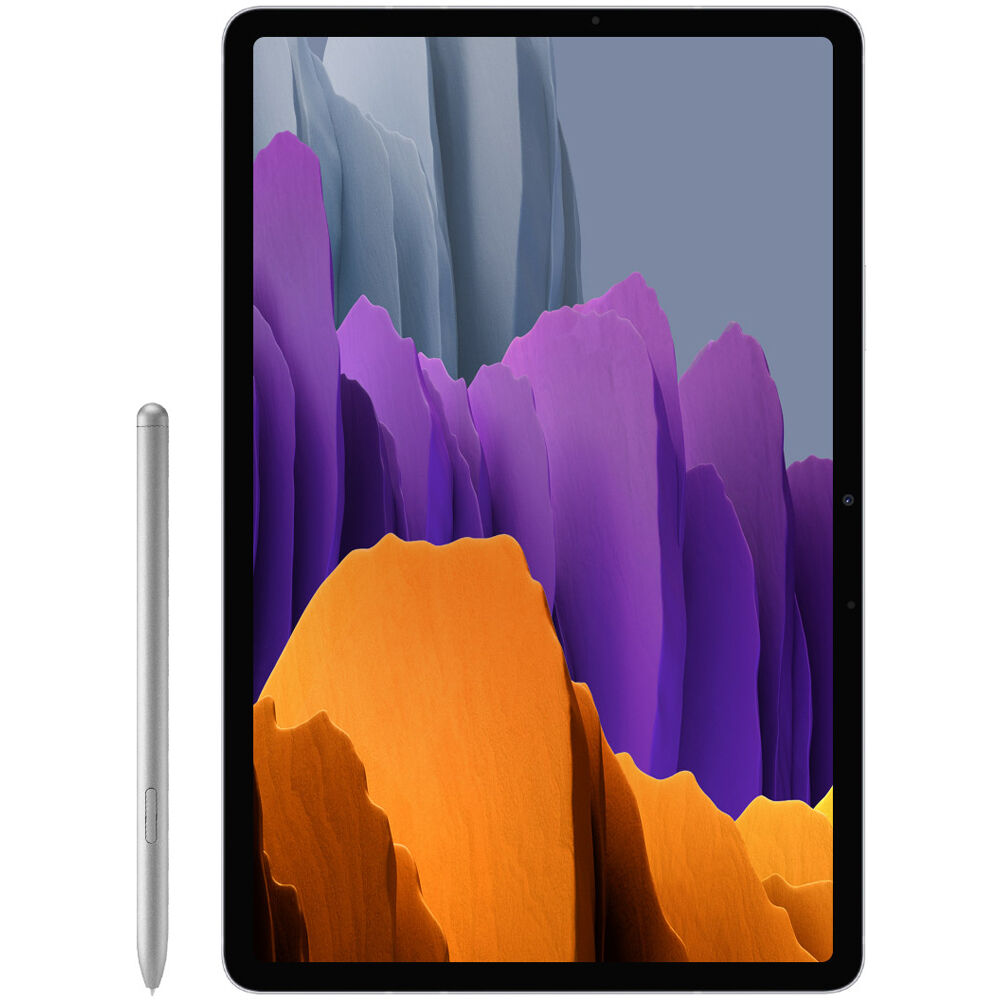 PROS: Even without the AMOLED panel, the 11-inch LCD is still super smooth at 120Hz and sharp. It is also bright at 500nit (although not as bright as iPad Pro's 600nits but really close) with P3 colour gamut and support for low blue light (good for the eyes). DeXmode and Multi-windows make this tablet a versatile multi-tasker with PC-like abilities and interface. Productivity focused 4:3 screen ratio. Strong quad firing speakers pushes big sound. Super long battery life up to 15 hours and support fast charging to pick the power level back up when close to flat. S-pen is included in the box so no additional cost to get a stylus.
CONS: No Super AMOLED panel so lacks the true black ultra high contrast ratio, no HDR10+ support, charging position for S pen is odd, on the back of the case.
RELATED: Best Android Tablets Bigger than 10-inch
---
2. Apple iPad Air 2020 (4th Gen) 10.9-inch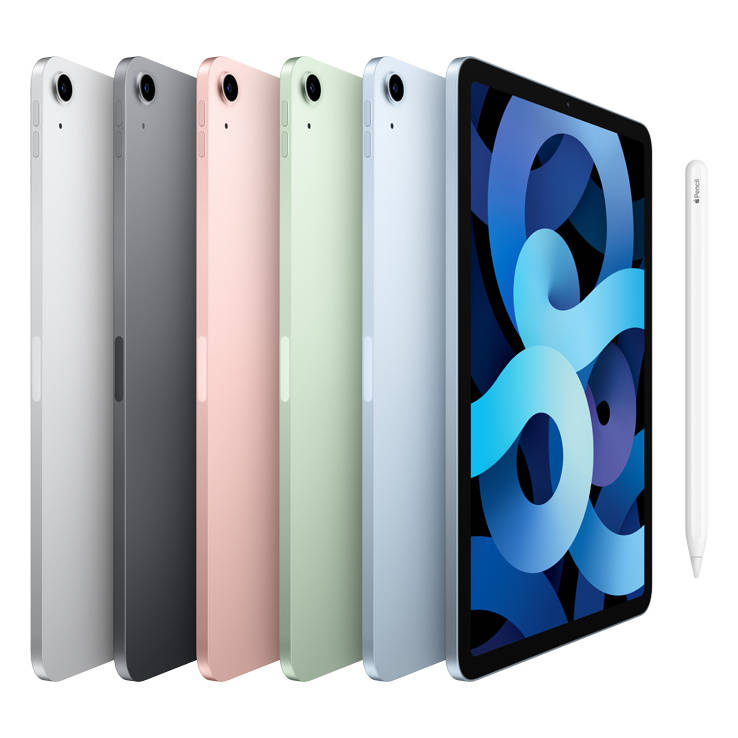 This is the closes alternative to the iPad Pro 11, an iPadOS device from Apple that not only performs and delivers but comes with an all-display design albeit a little smaller. The fourth generation device is the first outside of the Pro line to adopt the new all-display, square edge design, slim bezel and rounded corner design. It takes the new design further by introducing more colour options. Up to 5 different colour choices versus 2 on the Pro. But it goes beyond just skin (case) deep. Powered by A14 Bionic, it has the same 5nm chip used in iPhone 12. It is the first iPad to feature Touch ID on the power button. In some benchmarks it is even faster than the iPad Pro 11. You could say that the iPad Pro 11 is designed for heavy weight lifting, and the iPad Air with its new generation chip so happen to outsmart it with more efficient chip design offering better performance in some areas. It supports the Apple Pencil 2 and Magic Keyboard and a 12MP rear camera capable of up to 4K recording and a 7MP front facing camera.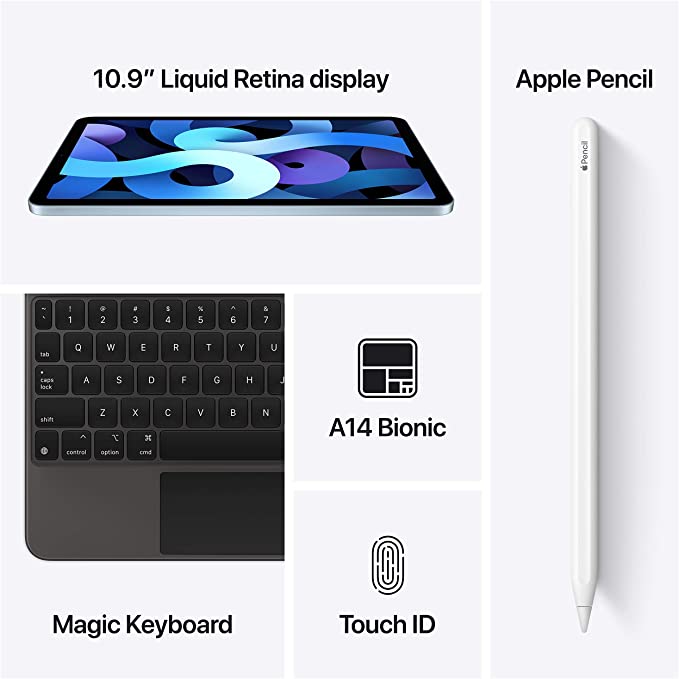 PROS: Competitive CPU that rivals even those on Pro, versatile video recording options, all-new design, new Touch ID on power button (a first for Apple), brilliant display, USB-C charging, USB-C data and external monitor connectivity, slim and light, colour options, new supports Apple Pencil 2 and Magic Keyboard, faster WiFi 6.

CONS: Lower battery life compared to Tab S7 (but still offers around 10 hours), starting storage is small by any standard (64GB), more expensive than last iteration, no 3.5mm jack, does not support Face ID, LiDAR and TrueDepth, single rear shooter.
3. Lenovo Tab P11 Pro 11.5-inch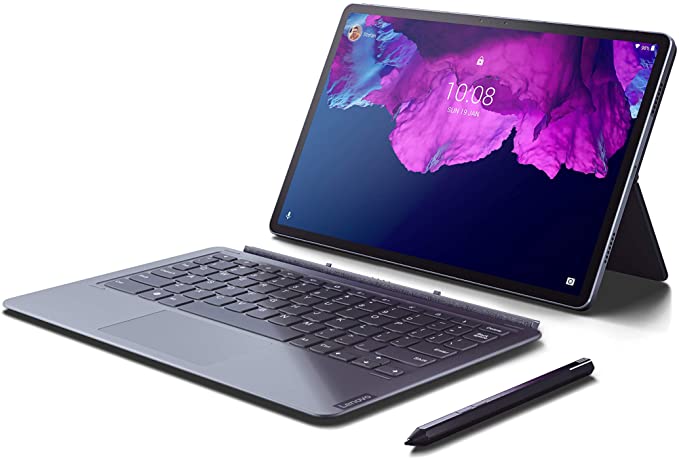 Not wanting to be left out in offering a Pro-level tablet, Lenovo like Huawei and Samsung came up with the Lenovo Tab P11 Pro. Its OLED display brings it closer to the Galaxy Tab S7+. For a tablet, it performs very admirably, responsive stylus, screen access, apps and all. It is perhaps even an overkill in terms of hardware being utilized. As a laptop, however, it only performs okay running Android and powered by Snapdragon 730G. The same specs don't really achieve their full potential due to some unwanted quirks in apps.
Back to that display, it is the biggest in our list at 11.5-inch (at 2560 x 1600 pixels) and supports Dolby Vision. The OLED screen shins with better contrast, plenty of brightness and a wide colour gamut. But it does not make the footprint of the device any bigger, thanks to its all-display design with minimal bezel (6.9mm) and rounded corners, the 11.5-inch tablet does not feel big at all. The unibody frame only measures 5.8mm thin. Together with enhanced GPU, it will high motion games without breaking a sweat. On a full charge with the efficient Snapdragon 730G architecture, the tablet can last up to 15 hours.
PROS: Full OLED screen, super sharp 2K display, bright enough for outdoor use, surprisingly good sound quality with 4 JBL speakers, sufficiently powerful, premium all screen slate, amazing battery life from large battery up to 15 hours, efficient energy management, good build quality, supports Lenovo Pen and keyboard with trackpad, both optional. Magnetically charge pen around the back like Galaxy Tab S. Fingerprint sensor on power button like on the iPad Air 4 even though the front facing camera supports facial recognition (unlike the iPad Air 4). Optional keyboard is pretty nifty too with full size keyboard, responsive and tactile keys with 18mm pitch, 1.3mm travel and 2mm key spaces. Lenovo Precision Pen 2 is just as good as any stylus here for accuracy and control.

CONS: Strange camera configurations, poor optics even though dual camera both front and back, odd 16:10 display aspect ratio (focusing more on entertainment than productivity), productivity mode hit and miss. Both Lenovo Precision Pen 2 and Keyboard are optional purchases.
RELATED: Choosing a Large Tablet over Laptop for School: How to pick the right tablet for education
---
4. HUAWEI MatePad Pro 10.8-inch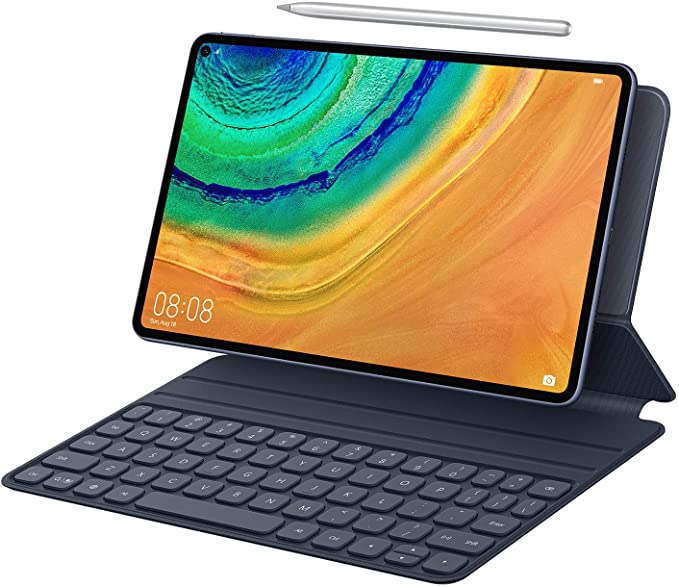 The Huawei MatePad Pro 10.8 proves yet again that there is no such thing as going overkill when it comes to beefing up a tablet's innards. Inadvertently, this makes its access via stylus kind of snappy too, though never at the same intuitive level as a modern Galaxy Tab. Do remember that this is a Huawei machine, so no Google Play access (at least officially). There are well documented ways to get your Google Apps is you are totally dependent and can't live without them. Failing that, you just have to learn to live without Google, which given recent events and more emphasis on privacy and data protection, isn't completely a bad thing.
The HUAWEI MatePad Pro is essentially a premium tablet packed to the brim with features with an affordable price tag if you can overlook the software limitations of not having GMS and Google Play store. It is affordable too, one of the cheapest tablets here priced just below the Lenovo but no where near as cheap as the Galaxy Tab S6 lite below. The full screen display measures 10.8-inch and packs 2K QHD resolution. You do however have to live with the front facing camera in the punch hole, a small price to pay for a high 90% screen to body ratio, much higher than the iPad Pro 11. Other cool features include multi-screen collaboration and reverse charging.
At the time of writing, Huawei is offering both the M-Pen and Keyboard for free with the purchase. This may change but it certain is a great bundle with nothing extra to pay for the whole package.
PROS: Very snappy performance, premium and (almost dangerously) lightweight in design, convenient charging, punch hole front camera on a tablet, full display (ultra narrow bezels), brilliant screen (sharp and bright), all-day battery life, 5G option available, good price for what you are getting, M-Pen and keyboard case bundle available, great charging options (wired SuperCharge, fast wireless charging and reverse charging), wireless charging for M-Pen

CONS: No headphone jack, it's a Huawei product, odd wide aspect ratio, let down by software and OS experience, no Google Mobile Services (GMS) or Google Play Store access, audio is a let down, camera quality not amazing.
5. Samsung Galaxy Tab S6 Lite (10.4-inch)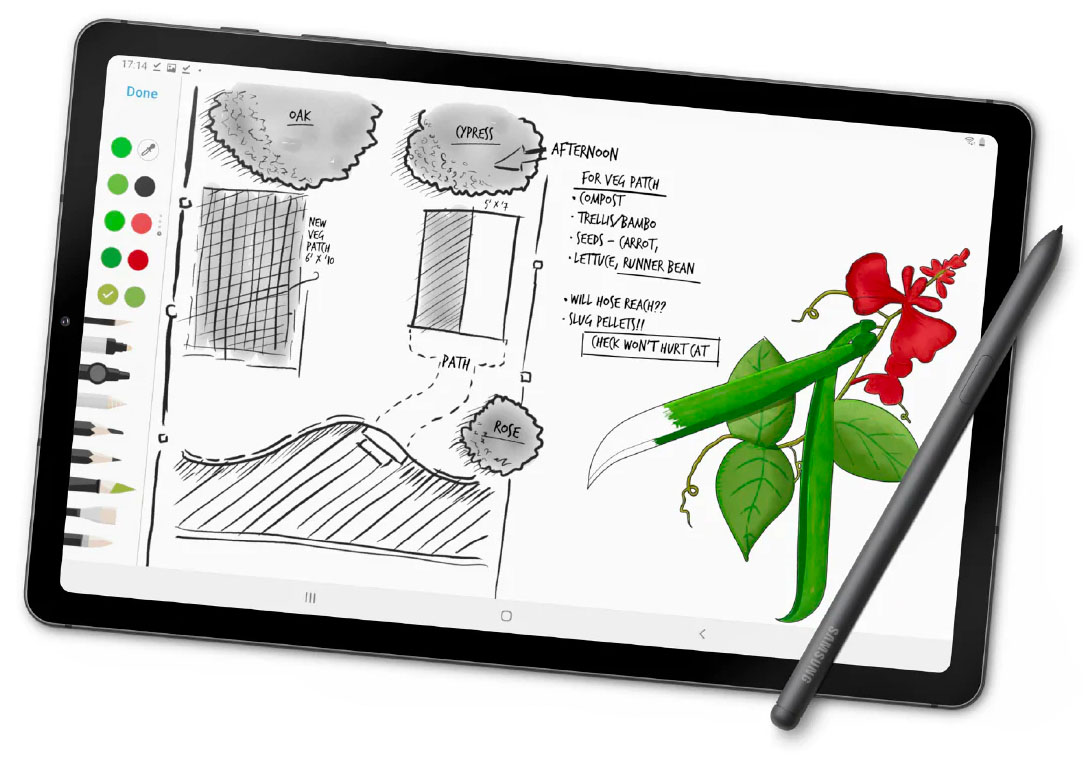 Perhaps you want to settle down to a more classic tablet size for your Galaxy Tab goodness? The S6 Lite answers this very need, without sacrificing on performance. Well, storage and memory options are limited, but it's not too limiting as to prevent its efficient use. Ironically, the S Pen functionality in modern Galaxy Tabs is so good, that we really have nothing more to say about it. This is a super affordable tablet that supports a stylus, priced against the entry level iPad 10.2-inch. And, yes, the stylus is included which is a huge bonus, since most are optional here. Plus, it come with a modern all screen design at 10.4-inch. Unfortunately, at 10.4-inch it is the smallest in our list, but consider the savings. If you want a tablet for all your entertainment and streaming needs, with the occasional productivity and creative work thrown in and not want to spend a lot, the Galaxy Tab S6 Lite is your answer.
PROS: Superb S Pen flexibility (as usual), surprisingly long battery life. S Pen included – great for taking notes, USB-C for fast charging and data transfer, good battery life, microSD slot for extra storage, healthy software customisation options, solid build quality, excellent display – sharp and sufficiently bright, great sound system tuned by AKG, headphone jack, amazingly good value. Did we say the S Pen is included?

CONS: Palm rejection feature occasionally fails, starting memory option on the small side, does not support DeX for Windows like UI and external monitor, no fingerprint scanner, optional book cover with S Pen holder worth getting but costly, no AMOLED, no keyboard cover accessory, basic camera features.
---
BONUS: Microsoft Surface Go 2 (10.5-inch)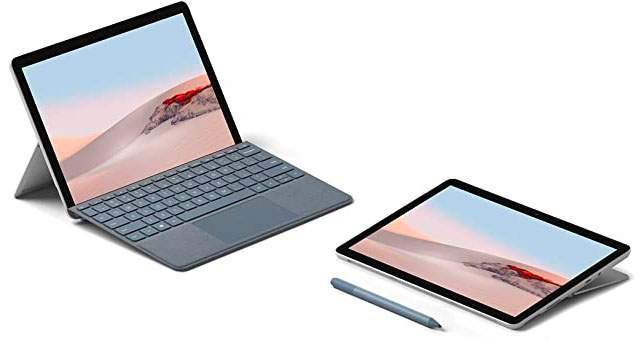 Ordinarily we would recommend the Surface Pro 7 with 12.3-inch, however we are sticking true to an 11-inch replacement and this means not going bigger than 12-inch. A suitable device must be from 10-inch to 11-inch. the Microsoft Surface Go 2 fits this bill. It is smaller with a 10.5-inch display but not too small when compared to the iPad Pro 11. For better performance, pick one with 8GB RAM memory over 4GB and 128GB SSD storage over 64GB eMMC drive. As for processor, go with the Intel Core M3 option over the Intel Pentium Gold Processor 4425Y. Combine, these chosen options will offer the best performance to compete with the iPad Pro running Windows 10 Home in S mode with enough juice to last up to 10 hours on typical use. The Surface Go 2 m3 is 64% faster than Surface Go. Like Apple, both the Surface Go Type Cover and Surface Pen are sold separately.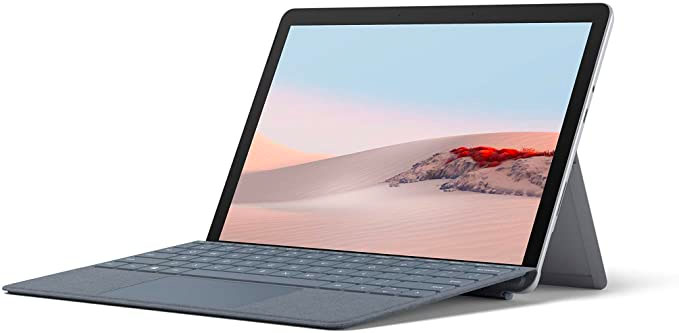 PROS: Sleek despite its classic size, essentially a small Surface Pro, affordable Windows tablet. Can run full Windows 10 but not recommended with given specs, solid build quality with stylish and premium design, better battery life. Cool and silent with fanless design, reliable kickstand, compact and lightweight, sufficiently loud sound system for a small device, face recognition support with front facing 1080p webcam and Windows Hello, high resolution display. Use MicroSD for extra storage.

CONS: Keyboard is optional, weird spec options (hint: the quantity). eMMC storage option is slow, need more apps in Windows Store. Type Cover and Surface Pen optional and pricey as it adds up.