Parents and other adults have a very narrow window of opportunity to teach kids in their formative years how to approach and celebrate diversity. While it's true that no one is born prejudiced, kids can very easily pick it up once they see someone get treated differently for something they have no control over, such as the color of their skin or their cultural background.
Worse, they could acquire an internalized form of prejudice if they themselves experience unfair treatment just because of the color of their skin, the way they speak, or where their ancestral roots come from.
Once these prejudices start to take hold, they would be near-impossible to unlearn.
This is why it's crucial for adults to start the conversation on diversity as early as they can. This way, kids already have a working understanding of how different people have different races, ethnicities, and even physical abilities, which, ideally, should not give rise to any sort of hierarchy in terms of how they are viewed and treated as members of society.
But racial diversity is a rather challenging and delicate topic to shoulder all on your own. So here are some books that we feel can contribute and help open up that conversation with your little one/s:
Age 1-3 years
by Jess Hong
Is there a better way to prepare your toddler for the many different people they will encounter in life than through large illustrations that showcase their unique qualities and calling all of them lovely?
This picture book answers one simple question: What is Lovely? It is answered in colorful and descriptive illustrations that introduce young kids to different people, like a little girl with two different eye colors, a redheaded, freckled girl with braces, a football player with a prosthetic leg, someone in a wheelchair, and a lot more!
The message is simple: all the things that make people stand out — the same things that make them 'different' in the eyes of others — are the same things that make them lovely.
by Alexandra Penfold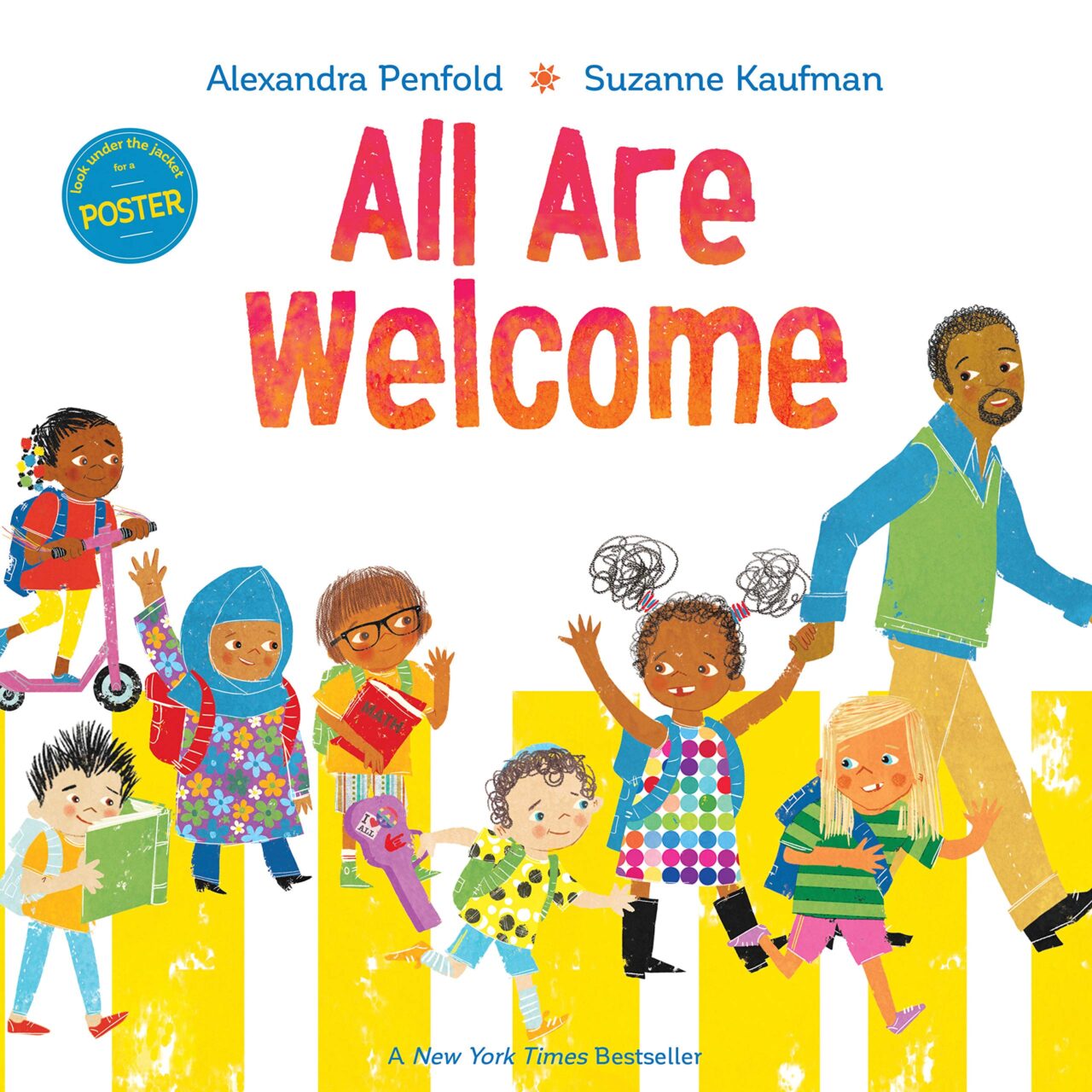 All Are Welcome is yet another picture book that celebrates diversity and encourages kids to be more open and welcoming of other people who may not exactly look like them. The book imagines a highly-diversified school where kids in hijabs, patkas, and yamulkes come together with kids in baseball caps, scooters, and roller skates to play and learn about each other's cultures.
The entire community then gathers to celebrate the New Year together. Through engaging artwork, this book assures kids that no matter where they're from or how they look, all of them deserve safe spaces, especially in the company of their friends in school.
What happened to George Floyd? Why are Asians getting attacked around the world? These educational books about diversity could help answer such complicated questions for your toddler.
Click To Tweet
by Chana Ginelle Ewing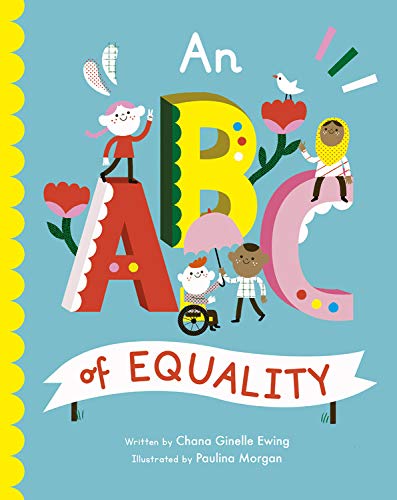 If you're looking for the most basic educational book to help introduce your tot to some concepts related to diversity and inclusion, this book of ABCs might be what you're looking for. From A to Z, this book assigns a social justice concept to each letter of the alphabet, and illustrates it with simple yet creative artwork and a slogan that best summarizes or encapsulates the concept in simple words that you can easily understand and explain to your kid.
Here are some examples:
A stands for Ability. Our abilities are our own unique powers.
I stands for Immigration. Create your home anywhere. 
P is for Privilege. Be aware of your advantages.
X is for Xenophobia. Ask questions and you'll see there's nothing to be afraid of. 
These are all concepts that might be too complicated to bring up — if not packaged in something as simple as the ABCs.
by Vera Williams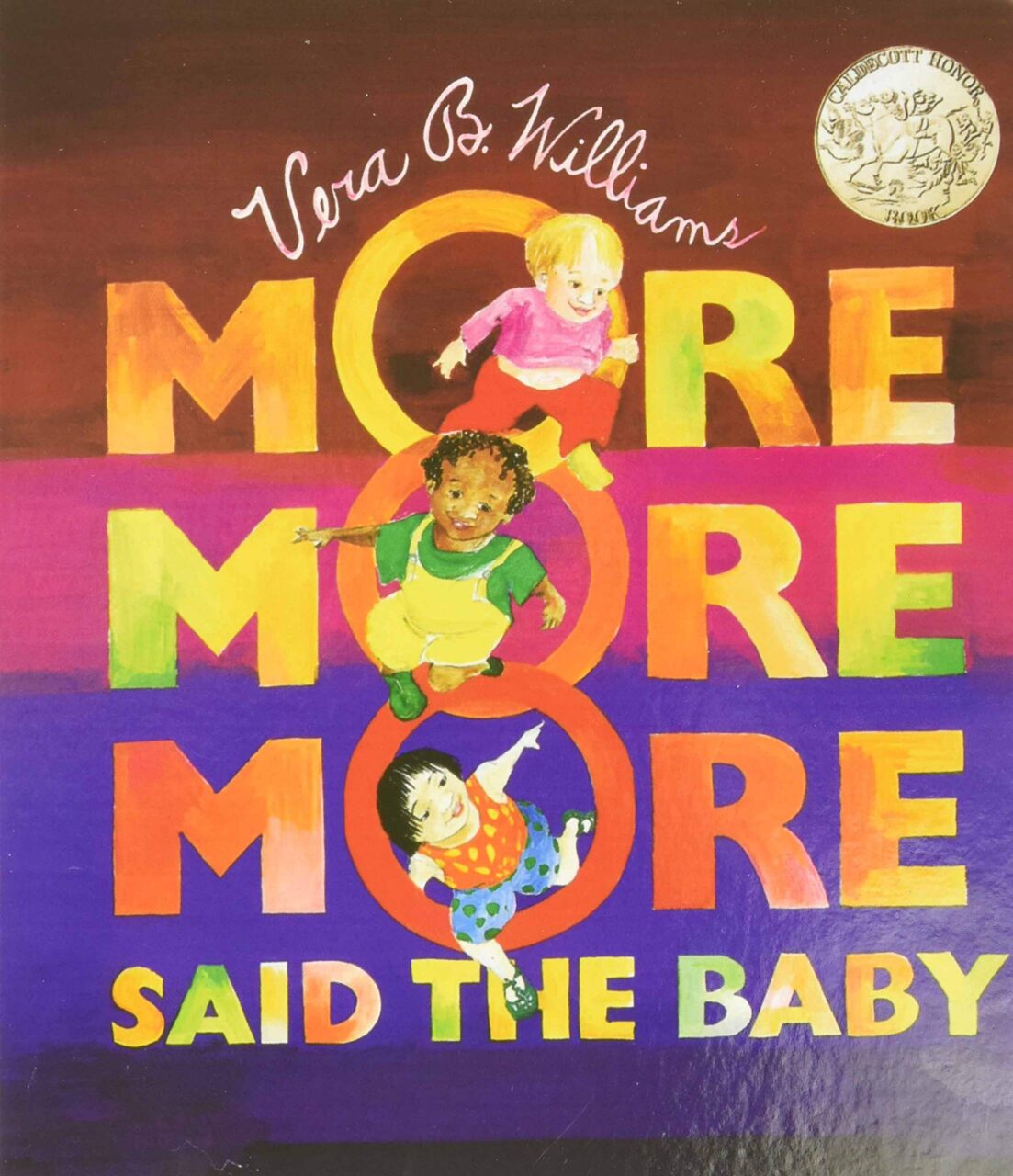 This award-winning bedtime book has a very simple goal: to remind kids that we are all the same at the core, no matter how much life tries to place us in segregated boxes because of how we look. This book is made up of three stories that are purposefully repetitive, with slight variations across them — the biggest one being that the babies are all different races. It reminds kids and their parents alike that in the beginning, we are all the same and have the same needs, until society imposed its distinguishing ways on us as we grew old. The charm of the book is in its simplicity, allowing the concept of inclusivity to remain in focus.
Almost all prejudices are learned in the first few years of a kid's life. That's why it's important to start a conversation about diversity with your children as early as possible. These are some educational yet enjoyable books…
Click To Tweet
Age 4- 8
by Karen Katz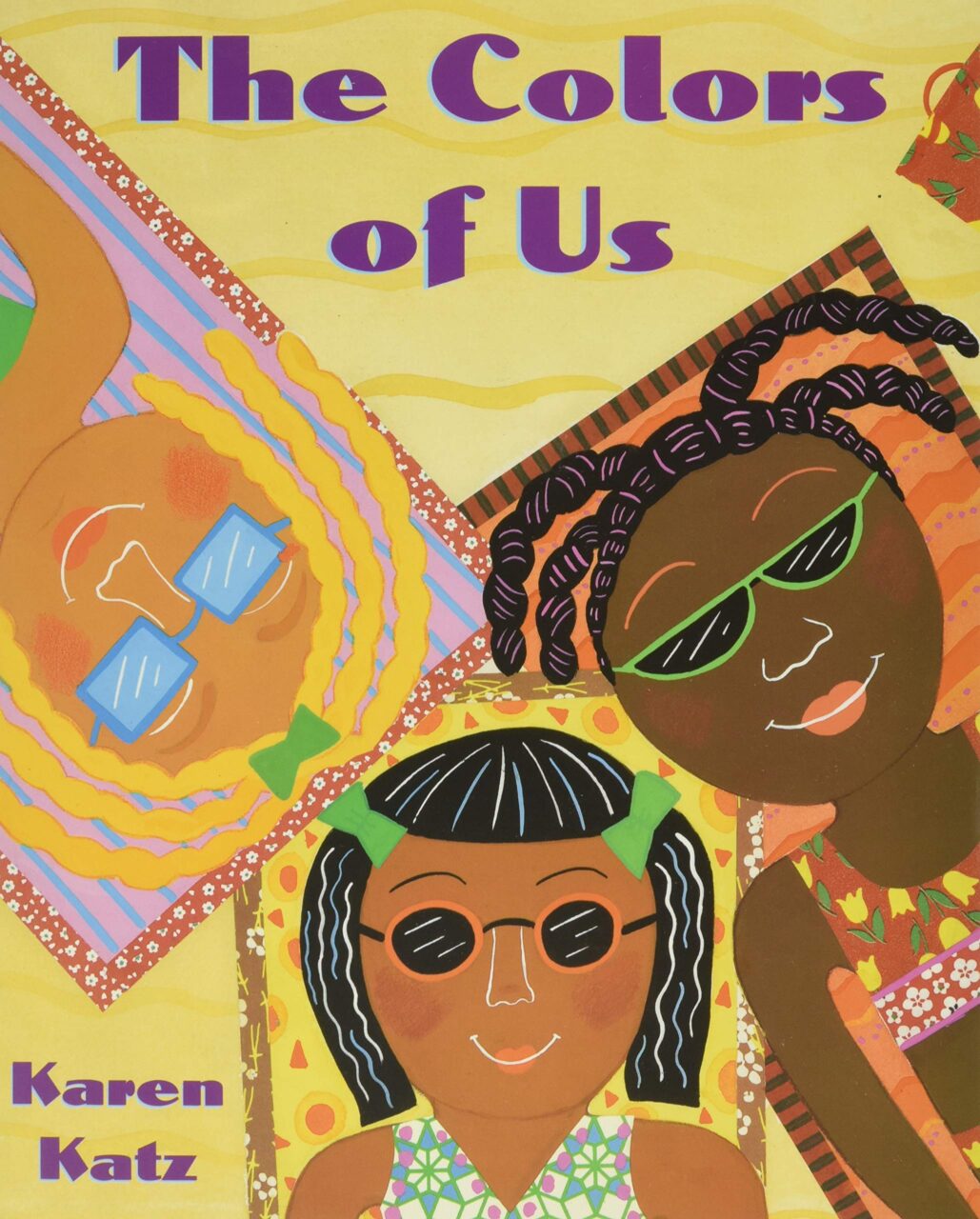 This endearing children's book is a perfect conversation-starter for kids aged four to seven. It starts with little Lena trying to paint a self-portrait. Her mother then teaches her to mix yellow, white, red, and black paint to accurately represent Lena's shade of brown. At first, Lena is confused: "But mom… brown is just brown."
Her mother then takes her for a walk from the playground to the pizza parlor, from the spice store to the park. That's when Lena learns that there are many shades of brown, realizing for the first time that there are a myriad of different cultures around her, all of which are equally beautiful. Lena then visits her friends and sets out her black, white, yellow, and red paints, to accurately paint their portraits with the 'right kind of brown.'
This is a great introductory book on diversity, as it deals with the very simple task of talking about the different colors of people's skin in an unbiased, positive manner.
Ever wonder how you'd explain the concept of racism and discrimination to your toddler? Here are some educational books that could help.
Click To Tweet
by Chieri Uegaki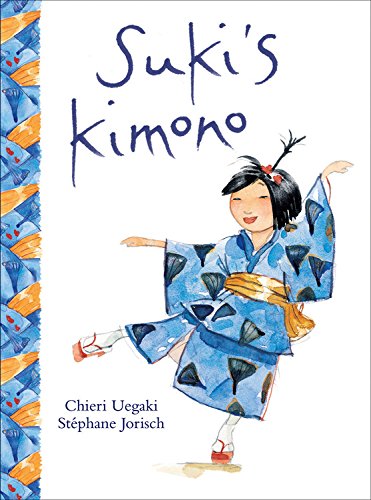 Over the summer vacation, Suki receives a precious gift from obachan (grandmother) — a blue kimono which reminded her of the festive street festivals back in the Japanese homeland. Suki loved the garb so much she decided to wear it on her first day in school. Despite her sisters' warnings, Suki actually showed up with the traditional Japanese robe on her first day in school.
As any adult reader would reasonably expect, Suki got ridiculed in school. But she stood tall and proud of her heritage, until Suki's teacher asked her to tell the class what she did during the summer. Suki then launched into an animated demonstration of Japanese street festivals, complete with traditional dances and songs. After their initial shock, Suki's classmates broke into thunderous applause.
This is a very powerful, empowering read for kids of all ages and races. It teaches them that no amount of ridicule or teasing can get to them if they stand proud of their heritage.
by Jenny Sue Kostecki-Shaw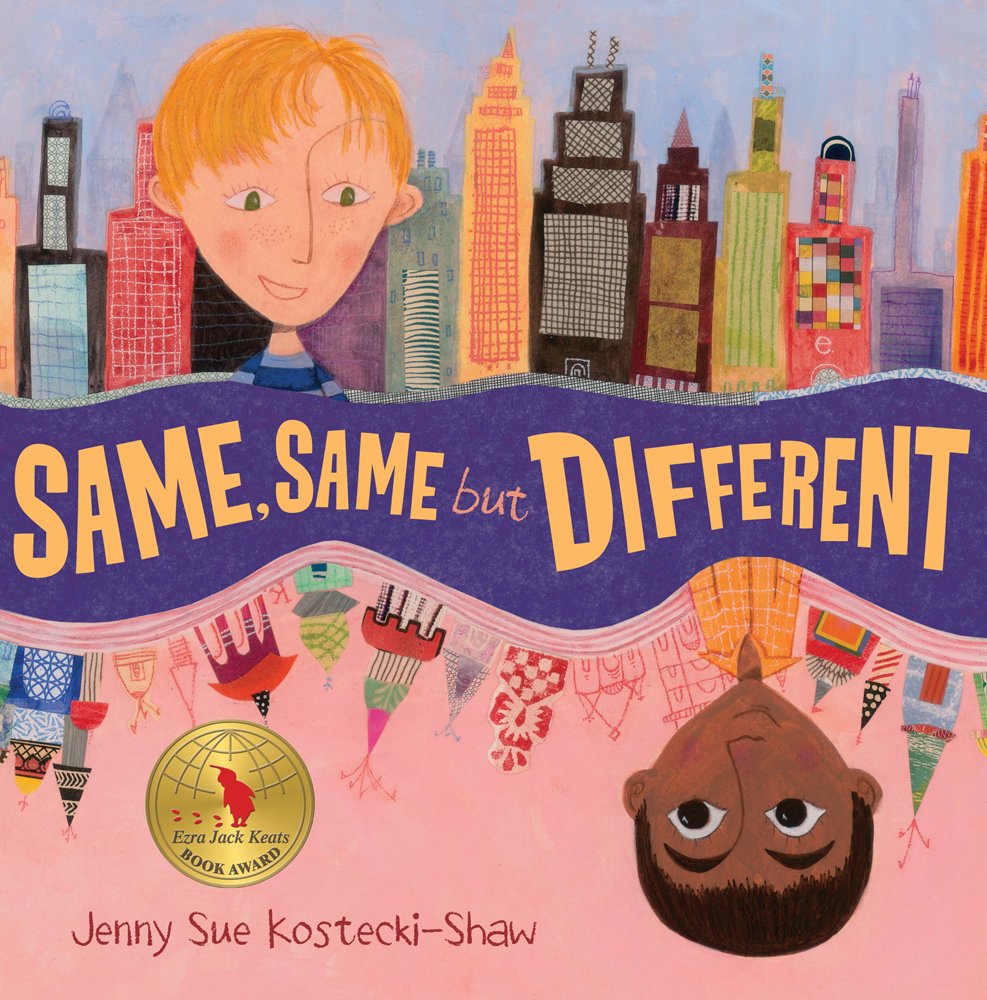 Elliot and Kailash are pen pals. They have a world of similarities like their shared love for their pets and climbing trees. Their only difference is that Elliot lives in America, while Kailash is born and based in India. With its vivid, colorful, and creative illustrations, this book cements the fact that what we have in common with people from the other side of the globe will always be bigger than what differentiates us. It teaches kids that friendship blurs all other barriers — even race and geographical distance.
Is your child already asking questions related to racial discrimination and prejudice? These books might help you explain some of the more complicated concepts in a simple way.
Click To Tweet
by Kenneth Braswell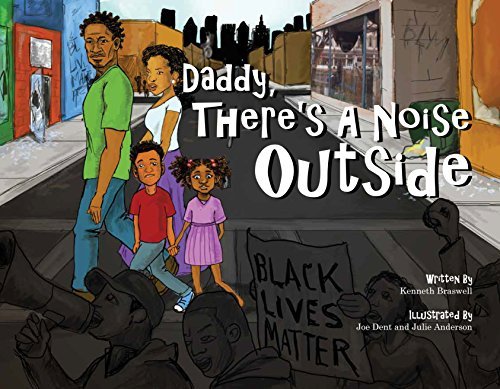 For more advanced kids who already have an inkling of what goes on in the evening news, Daddy, There's A Noise Outside is a great book to introduce them to social activism. The simple yet engaging story opens with two children getting awakened in the middle of the night because of strange noises in their inner-city neighborhood. The next morning, their parents take the time to explain to them why members of the community are engaging in a protest against racism and police violence.
While other diversity books for kids dwell on historic things that happened in the past (which is also important, by the way), this one brings a more contemporary perspective, teaching kids that the issues plaguing black communities still exist to this day.
by Matt Lamothe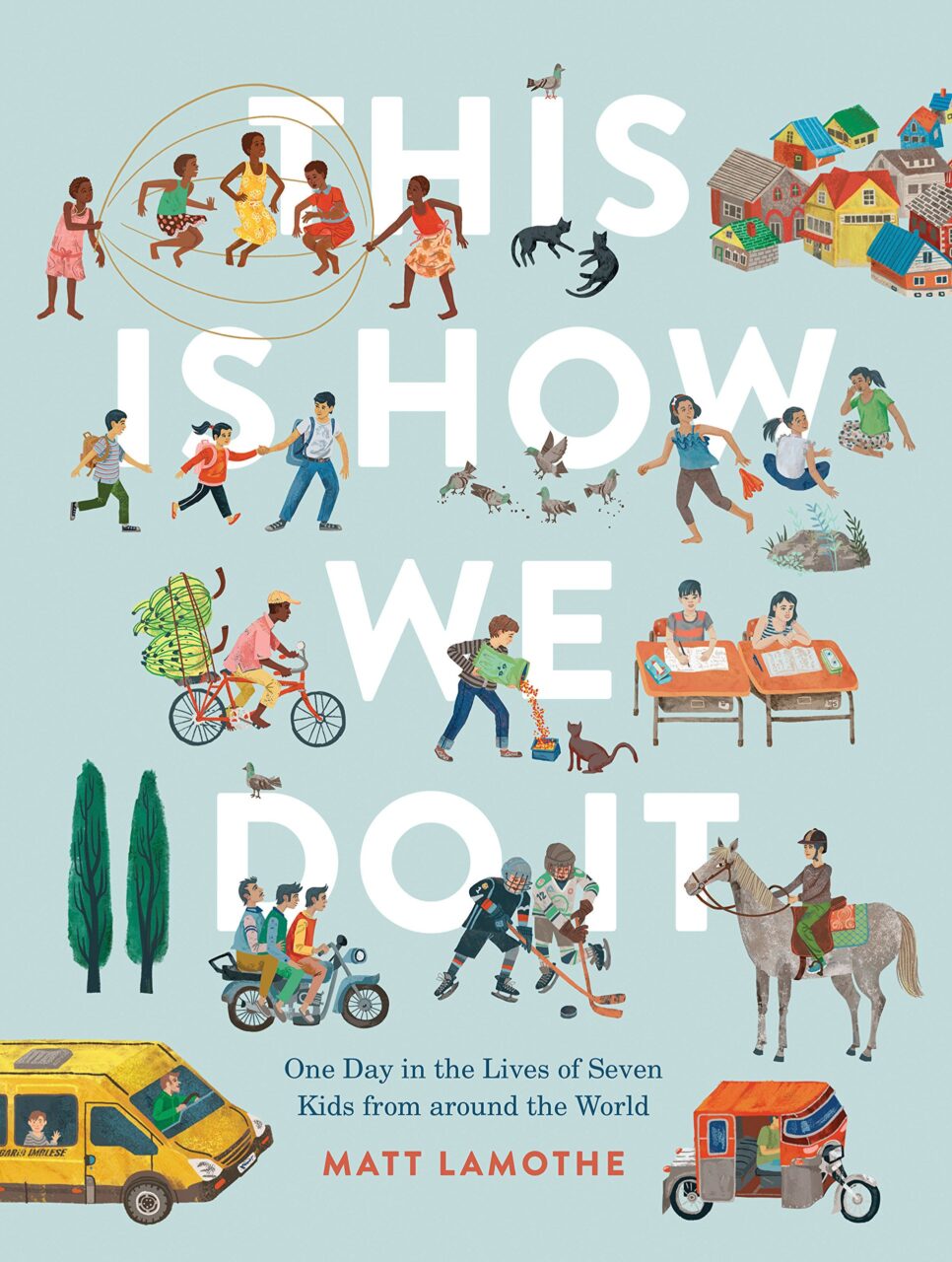 Through this book, your child can step into the shoes of seven different kids around the world and how they spend a typical day. For example, they assume the identity of Kei, who lives in Japan and likes to play Freeze Tag. Then they step into the shoes of Daphine from Uganda, who likes to play skip rope. This mini-adventure around the world introduces kids five to eight years old about the different customs, cultures, and traditions observed across the globe. It helps kids realize that their way of life is not the only one there is, and certainly not the only one that deserves celebration and respect.
Kids pick up more than what they let on, so it's crucial to open conversations involving 'difficult' topics like racism and diversity. Here are some children's books that could help you get started.
Click To Tweet
by Bobbi Kates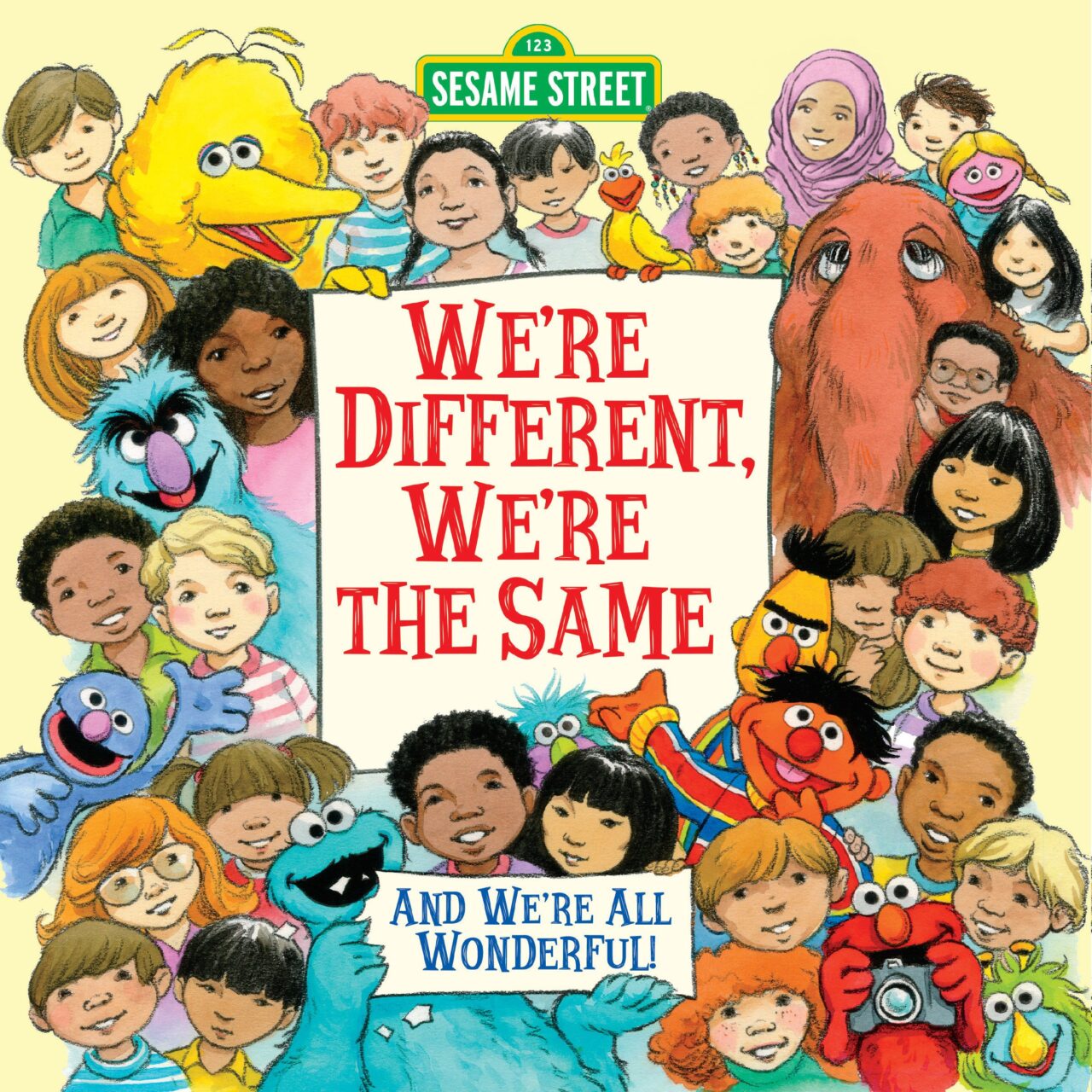 Leave it to Elmo and his friends from Sesame Street to convince kids that all our differences are only skin-deep. It first describes how people have different-looking eyes, noses, skin, etc., but that these body parts function just the same. The beloved cartoon characters offer an easy, charming way for kids to learn that not everyone they'll meet in life will look like them, and how this is not a reason to treat others differently. After all, we're different, but still the same.
It's never too early to start having these conversations with your kids. While it may be the easier choice to defer these topics and let schools deal with them, you need to beat the prejudice to the punch. By talking to your kids about these concepts from the moment they can begin to comprehend the words, you can rest assured that the first time they hear a racial slur being used or the first time they hear about a minority group or person of color getting horrible treatment just because of the color of their skin, they know not to accept them as normal.
Watch and Share Our Video