Formal, structured schooling might end on your graduation day, but actual learning never ends. No one is ever too old to learn new life skills like baking and making dresses, or even technical skills like digital marketing or coding.
Nowadays, you don't even have to attend physical classes or leave the comfort of your own home to learn these things. All you really need is a gadget that can connect you to the internet, and the endless resources it offers for lifelong learners.
If you're ready to start building up a new skill set, here are some of our top website recommendations: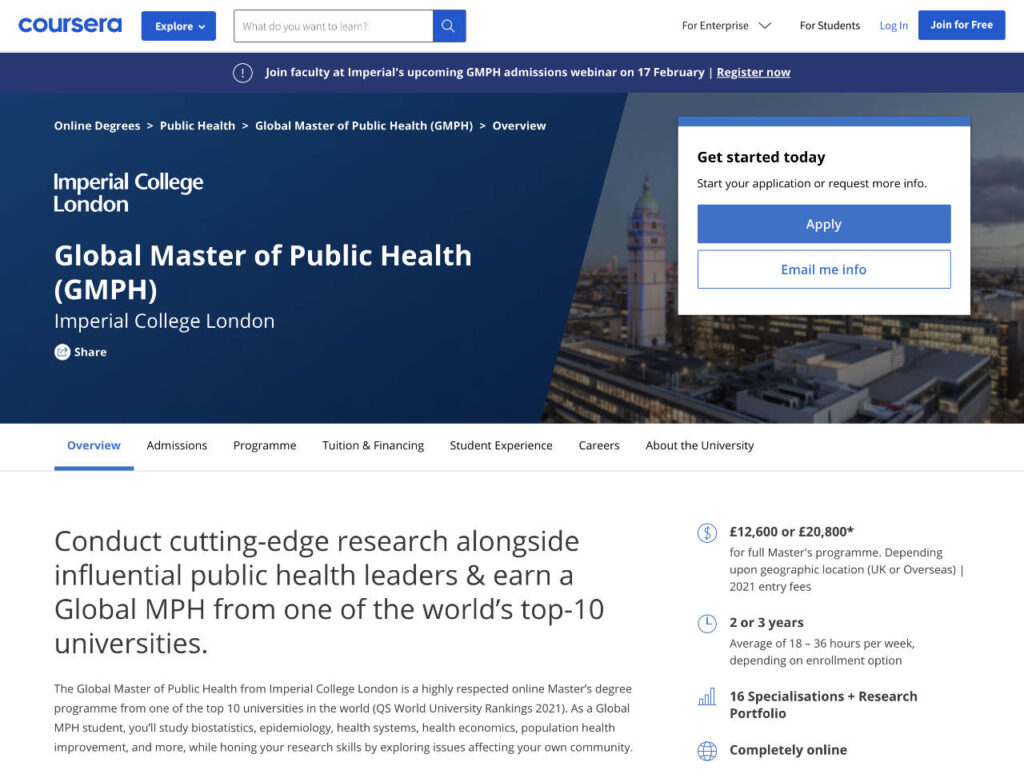 From data science to personal development, Coursera offers over 3,000 diversified courses in partnership with top universities in the U.S. like Yale and Stanford, as well as a handful of international institutions like the University of London.
There are five learning options on the platform:
Individual Courses
Specializations
Professional Certificates
MasterTrack Certificates
Degrees
Fees and charges will depend upon which learning option you choose, but you can generally access the courses for free if you don't need an end-course certificate.
Users of the platform are happy about the fact that Coursera mimics the interactive and activity-based approach of traditional classrooms, which really helps keep the students' interest.
If you are, however, done with the traditional classroom approach to learning, Skillshare offers a more laid back option for picking up practically any skill you want to learn. Watercolor painting, interior design, audio mixing – name it and you will most likely find a Skillshare expert who'd be more than happy to teach and guide you along the way.
There are both free and paid courses in Skillshare, but both options will give you convenient access to prerecorded lectures that you can access anywhere and at your own pace.
There is also an option to join workshops, where you will be learning under a more structured class setup alongside other students. This is a great option if you want to learn something new and fun with a couple of friends.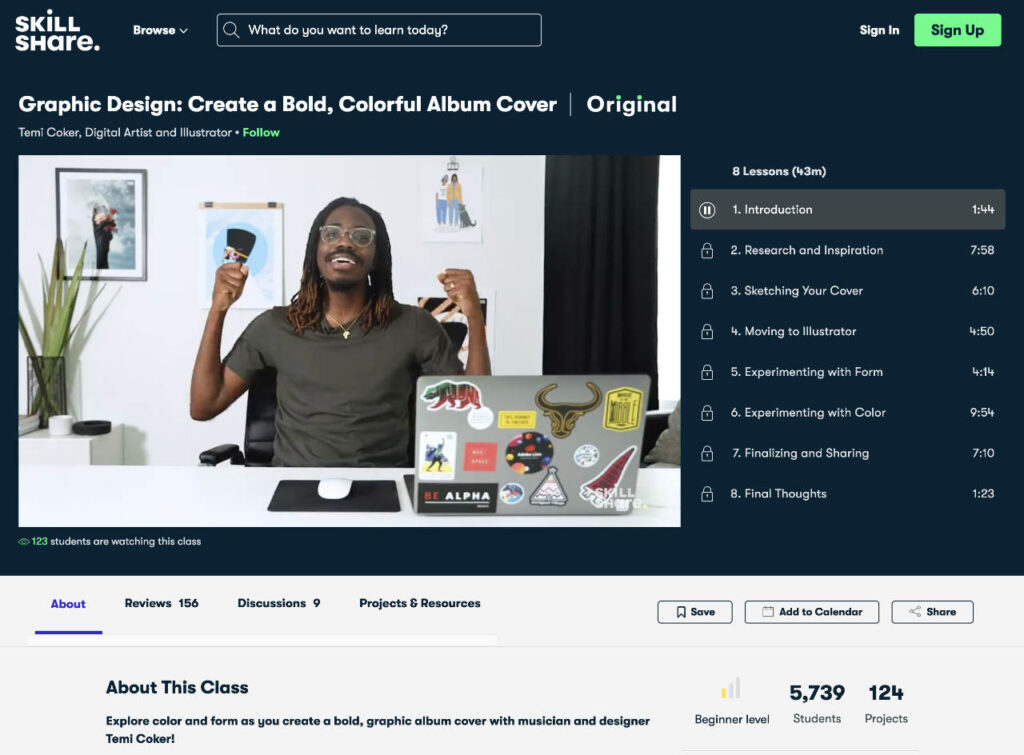 Being good at something entails so much more than having the practical skills for it. It's also about having the right mindset and motivation to keep at it until your idols become your rivals. This is exactly what Masterclass is all about.
For instance, you probably won't be learning a lot of entrepreneurial skills from Bob Iger's class, but hearing him talk about Disney's acquisition of Pixar and the historic negotiations with Steve Jobs that made it all happen could give you all the inspiration and motivation you need to start taking good risks and putting yourself out there more. Other top choices for new students are Gordon Ramsay's cooking classes and writing classes from none other than Neil Gaiman.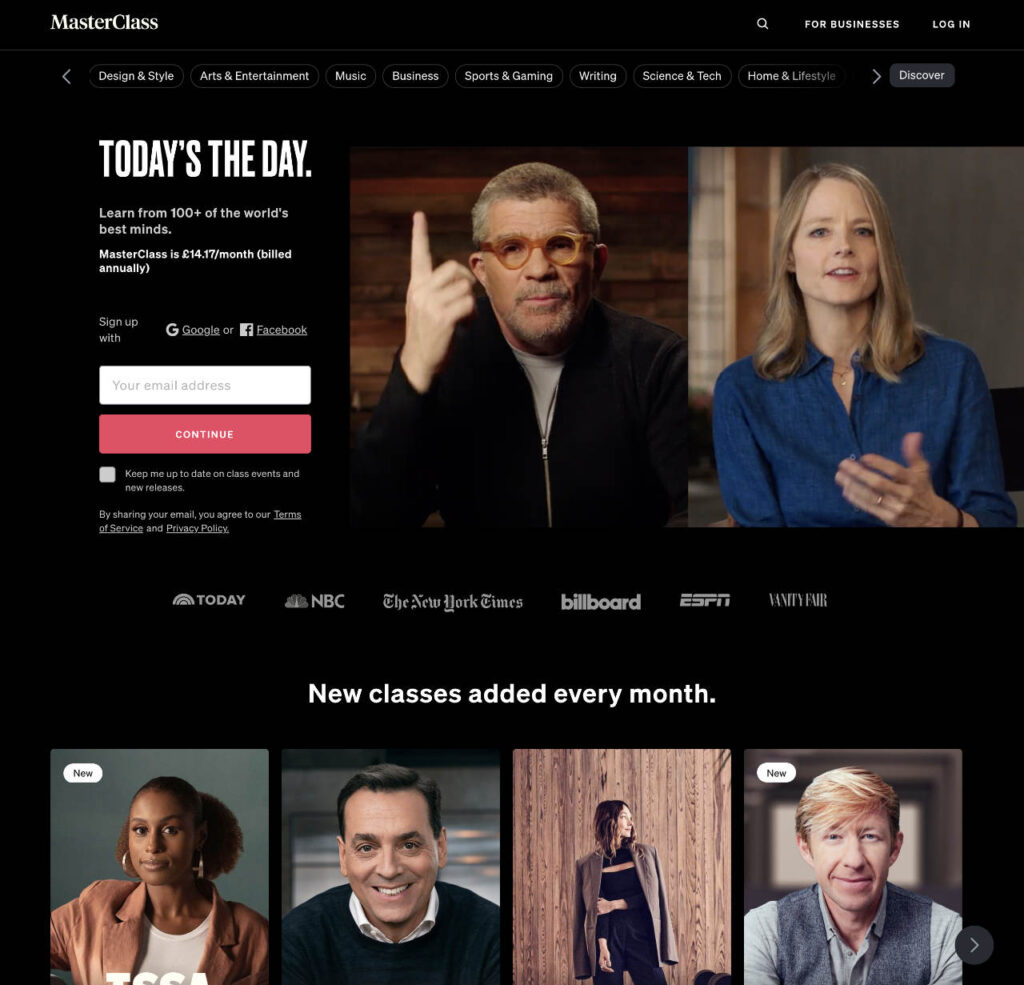 True learning never ends. Luckily, the vast resources available on the internet can keep up with your lifelong pursuit of acquiring new skills. Here are 15 of the best educational websites for those who are never done learning.
Click To Tweet
For younger audiences, Khan Academy is an excellent platform for intensive learning in most academic subjects, including art history, science, math, and others. Students at every level can find courses that can reinforce whatever they're learning in school – all for free at Khan Academy. The courses here can also provide wonderful guides for parents and guardians who are homeschooling kids.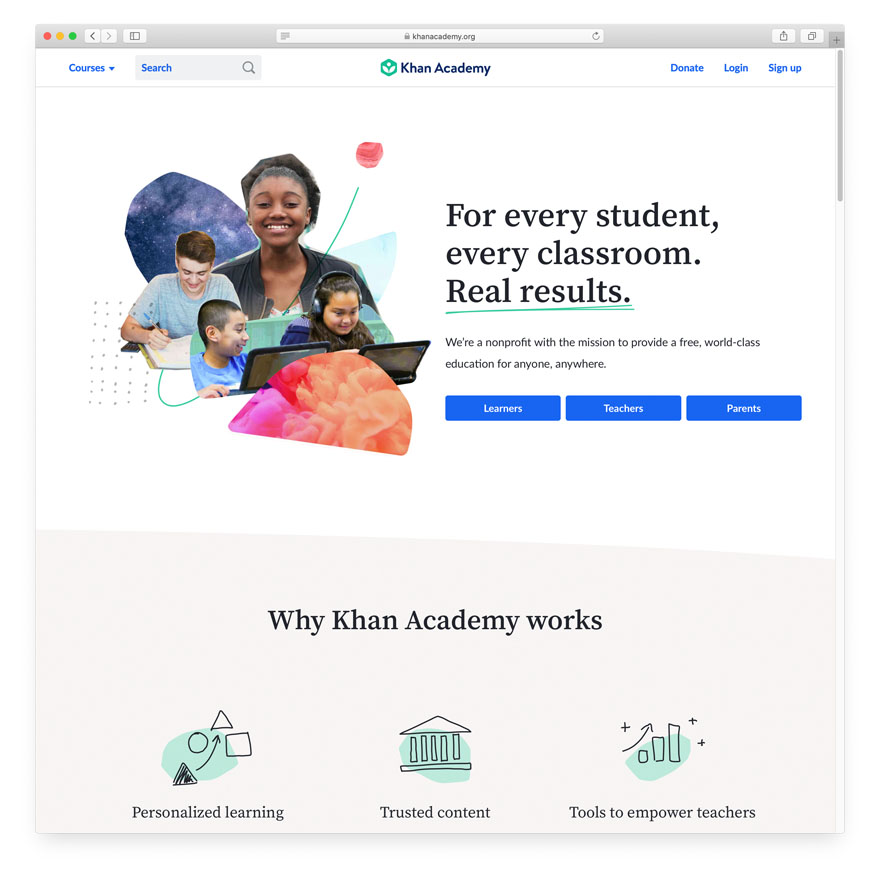 edX is much like Coursera in many ways. The courses on this platform are also taught by experts and professors from world-renowned universities like UC Berkeley, MIT, Harvard, and more. Likewise, the materials are accessible for free, and you only have to pay if you want to get awarded a credit certificate after finishing the course you signed up for. Still, you can choose between instructor-paced and self-paced courses depending on your preference and self-assessment of your own discipline level.
If you're running a team or mentoring a bunch of individuals, you might be interested in Udemy's group classes. In recent years, Udemy has branched out from its initial target of individual learners to cater also to organizations and businesses that allow entire teams and companies to learn both technical skills like web development and soft skills like leadership and the art of persuasion.
Some Udemy courses can be pricey, especially when you consider the fact that they won't even be recognized as college credits. Still, what you pay for here is lifetime access to your courses, so you can fire them up whenever you need a refresher.
Bored out of your mind as the pandemic drones on and on? Why not check the following educational sites to see if there are any new skills you can pick up now that you have all this time on your hands?
Click To Tweet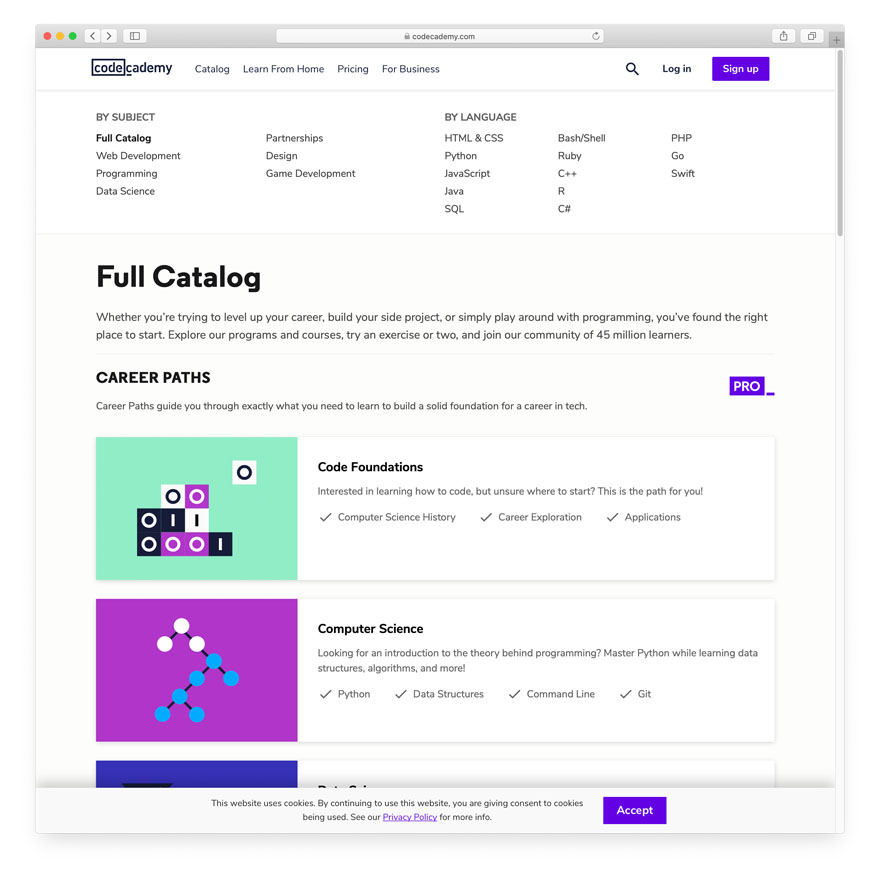 There's no doubt about it: programming is the language of the future. As intimidating as coding may seem for total beginners, Codecademy makes everything simple and fun, not to mention free! Codecademy helps beginners learn the basics of coding, and if you find that the free, text-based classes are a bit difficult to follow, you can subscribe to their paid plan, which officers additional learning tools and live support.
Have you run out of things to binge watch on Netfllix, Apple TV, or Hulu? Why not binge online courses instead? Here are 15 great websites that offer both free and paid classes for anything you might want to learn.
Click To Tweet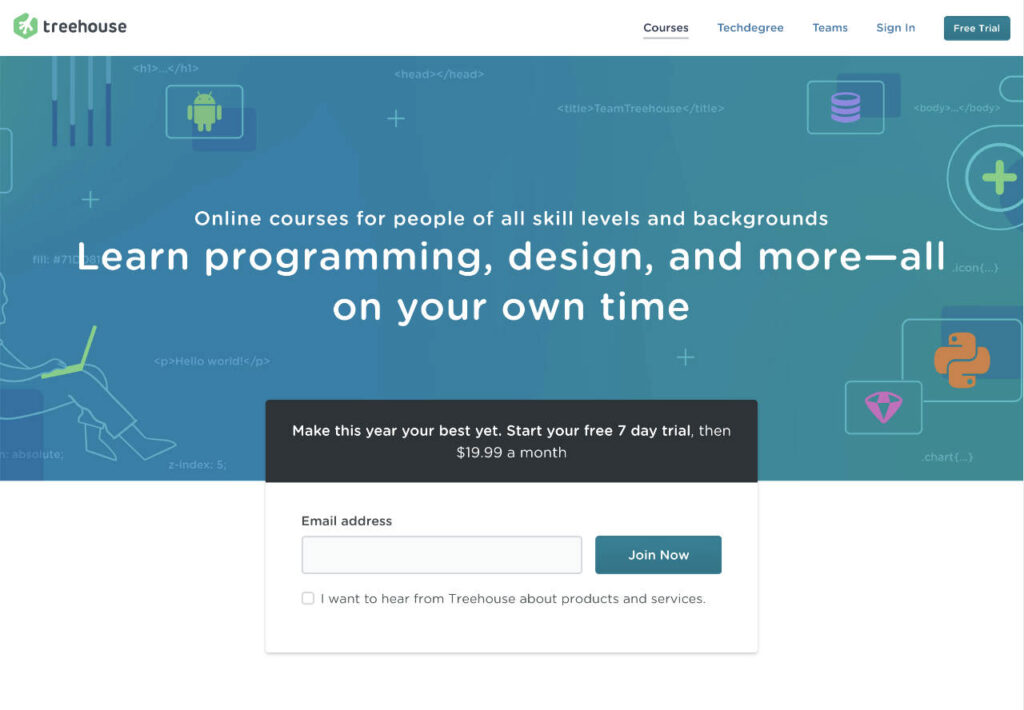 For those who already have basic knowledge about coding, Treehouse offers a couple of advanced courses, particularly in C#  and Java classes. However, Treehouse's Web Design track is likewise very popular, as it dedicates 51 hours to learning HTML and CSS. Over at Treehouse, you can enroll in an affordable basic plan to access pre-recorded videos and student forums, as well as code challenges to test what you've learned so far. For those who need actual certification for a job application or whatnot, they also offer a Tech degree Plan, albeit at a higher price.
They say you can only say you've truly learned something if you can already teach it to someone else. Well, Instructables allows you to share your skills with other users who might benefit from your tutorials. Unlike most of the other websites on this list, Instructables specializes in user-generated and uploaded DIY projects. If you feel you're not yet ready to upload your own instructional videos, you can sit back and just soak up all the learning you can from the hundreds of user-uploaded instructional videos on the site – including ones that teach you how to make your own talking robot.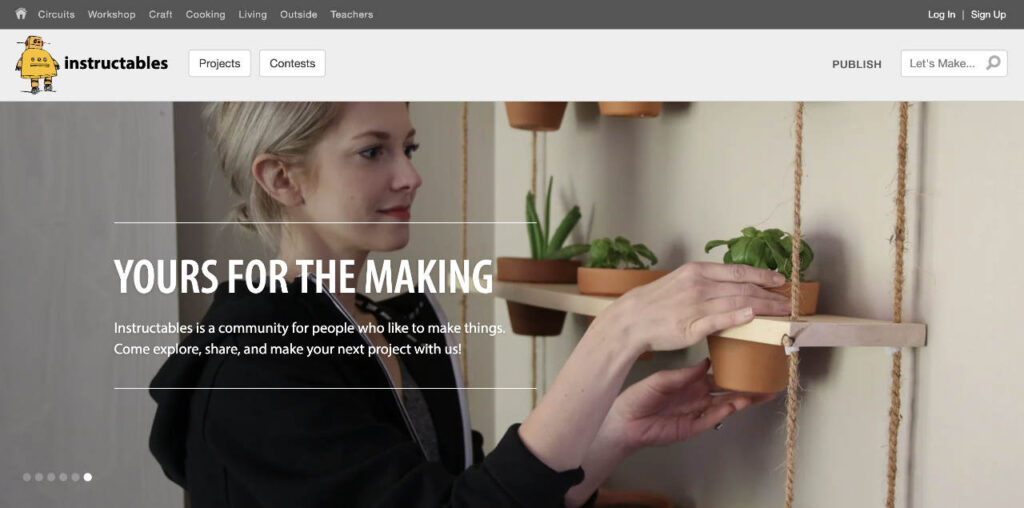 The Curious platform is akin to those 15-minute daily workout videos – except it's for your brain. The idea is to 'stretch' your brain for a few minutes each day to keep you on top of your wits. There are a couple of thousand available courses on the platform, although you will only be able to access one new lesson daily on the free plan. If your curiosity can't be satiated with just that, you can upgrade to the paid plan for unlimited access to all puzzles and brain workouts on the platform.
With LinkedIn Learning, you will earn certificates every time you finish a course. You may use these same certificates to buff up your profile and CV on the same platform, allowing your professional profile to attract more interest from potential clients and networks on the site.
There is no age limit to learning new stuff. Do you want to learn how to bake at age 40? How to code at age 50? Create vlogs at age 60? Here are some of the best websites that can teach you the skills you need for whatever it is…
Click To Tweet
Founded in the U.K. by 12 university partners in 2012, FutureLearn offers more than 400 short courses to learn new skills comprehensively, in areas including wildlife science, big data management, product development, and human ecology, among others. Other higher-level programs include a Master's in Cybersecurity and a Bachelor's in international business.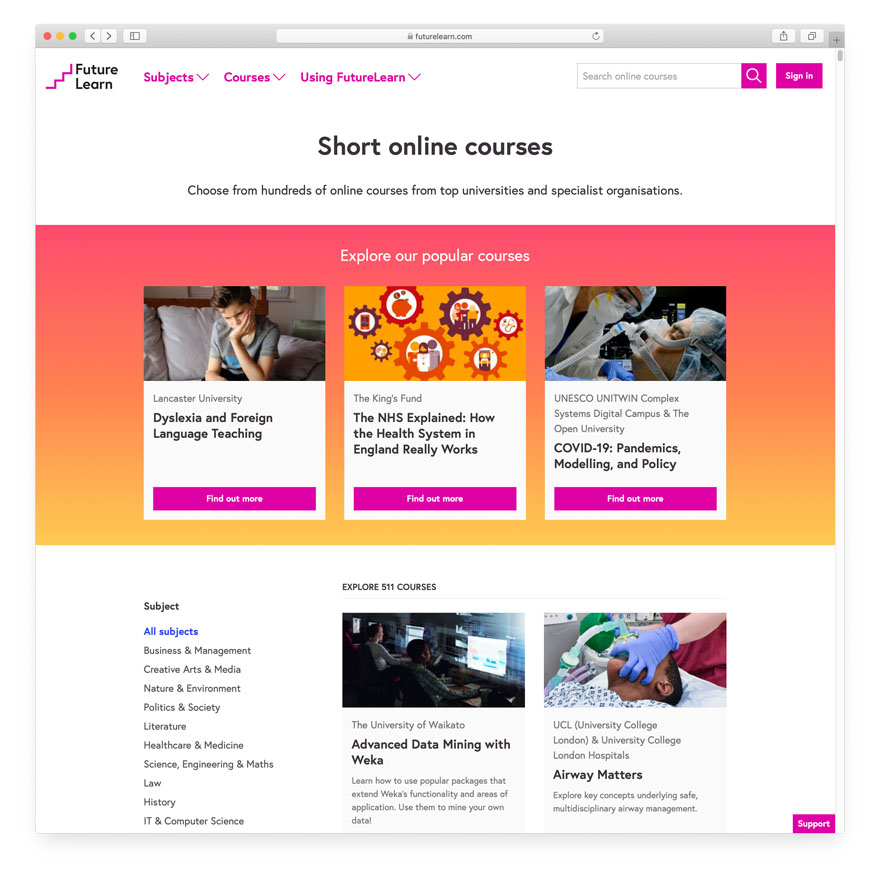 Everyone can draw."
This bold statement is Drawspace's claim to fame. If you've always been frustrated about the way your skills in visual art never improved from what you can do in third grade, you might want to give Drawspace a whirl. You can take lessons in contour drawing, shading techniques, composition and perspective, and even creating art in color (once you've got the basics nailed down.)
You will soon learn that Drawspace won't just teach you skills – it will teach you art appreciation, a little bit of art history, and techniques on how to refine your confidence in your art as your skill level improves.
Thanks to the internet, there are virtually no limits as to what you can learn from the comfort of your own home. All you need is a trusty internet connection to access the following sites geared towards facilitating lifelong…
Click To Tweet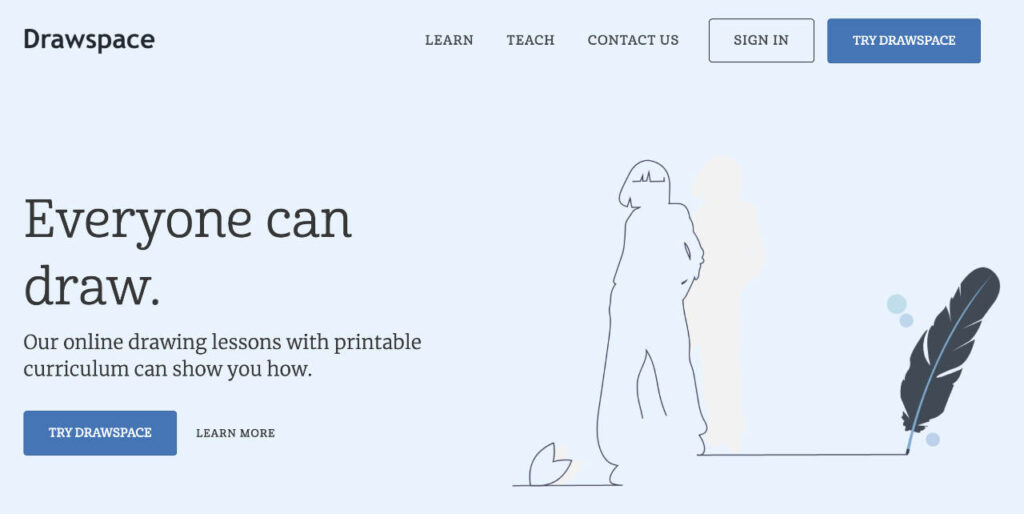 Basic cooking is one skillset that everyone should have, regardless of gender, age, and stature in life. Being able to whip up a meal for yourself is something crucial to survival, and luckily the courses at the Kitchn Online Cooking School are pretty easy to follow. All you need are 20 days to follow 20 lessons that can help you become a satisfactory cook – at least for you and your family.
For those who love math and those who enjoy a real challenge, check out the most extensive math resource platform on the internet. Don't be fooled by the seemingly outdated UI and web design – the site is frequently updated with the latest math content and courses, along with downloadable workbooks and notebooks that can help anyone rekindle their love for numbers.
There are hardly any limits to what new skills you can acquire across the years. May it be for career advancement or learning for learning's sake, time spent educating yourself is always time well spent. This list barely scratched the surface of the free and paid educational platforms you can take advantage of as a lifelong learner, but we're pretty sure there is something for everyone on this list of websites for lifelong learners.