Children are naturally inquisitive and creative, but the kind of games they play and the toys they have at home play a crucial role in either developing or quelling their imagination. Try to observe preschoolers at school in their free time. Surely, you'd find kids zooming folded pieces of paper or their pencil cases around as if they were airplanes or race cars.
Some would be having to pretend conversations on imaginary phones, and some would be playing doctor, using their pretend stethoscopes pressed up against another classmate's back. This is true even if they only have everyday objects in their arsenal.
Now, imagine the lengths their imaginations could go when they have toys that help them conjure up more detailed and complex worlds in their imaginative minds.
Kids love to immerse themselves in imagined worlds, mimicking real-life scenarios and assigning roles to themselves as they go. This kind of imaginative play is good at developing their problem-solving skills, especially when they encounter challenging situations in their pretend worlds.
So to help encourage imaginative play, here are some of the best toys that help push the boundaries of kids' imaginations: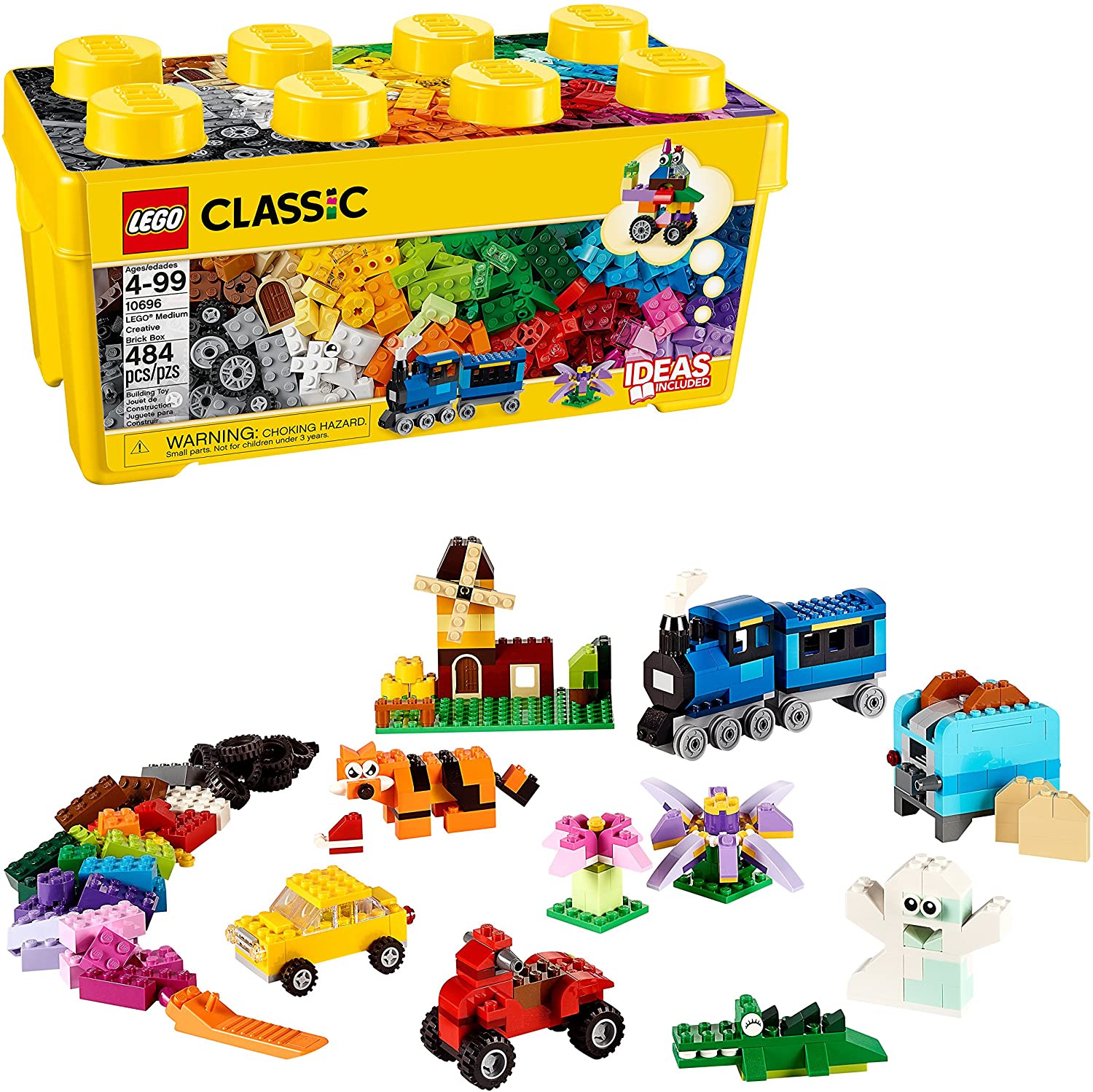 Nothing says 'building pretend worlds' more than a classic set of Lego. One set of Lego could be a dinosaur today, a skyscraper tomorrow, and a cartoon character the next day — the possibilities are just endless. Kids can freestyle and build anything they could think of, take them apart, and then build something else.
Lego puzzles and build kits are great for teens and adults who want collectibles, but for younger kids, it would be best to stick with classic Lego so that they won't be limited by instructions and ideas of what they're supposed to be building. Remember that the goal is to let their imagination run wild and free, and not to confine them into building things that have been decided for them.
Do you want to encourage your kids' imaginative and inquisitive nature? Here are some toys that might help.
Click To Tweet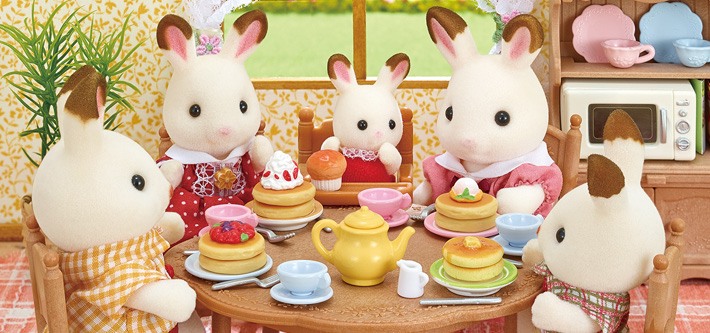 Sylvanian family sets truly took the classic dollhouse idea to the next level. The Sylvanians are made up of different families who live in harmony in the idyllic, made-up world of Sylvania. While the goal is to 'collect them all,' a single modular Sylvanian community set can on its own provide kids months of fun and imaginative play.
There are dozens of families and sets to choose from. For instance, you could go for the adorable Chocolate Rabbit Family and situate them in a Creamy Gelato Shop or a Ride Along Tram. These sets are great for pretend play, especially among siblings. They can take on the role of any family member and interact with each other through the Sylvanian families for hours on end without ever running out of ideas or activities they can make the furry figures act out.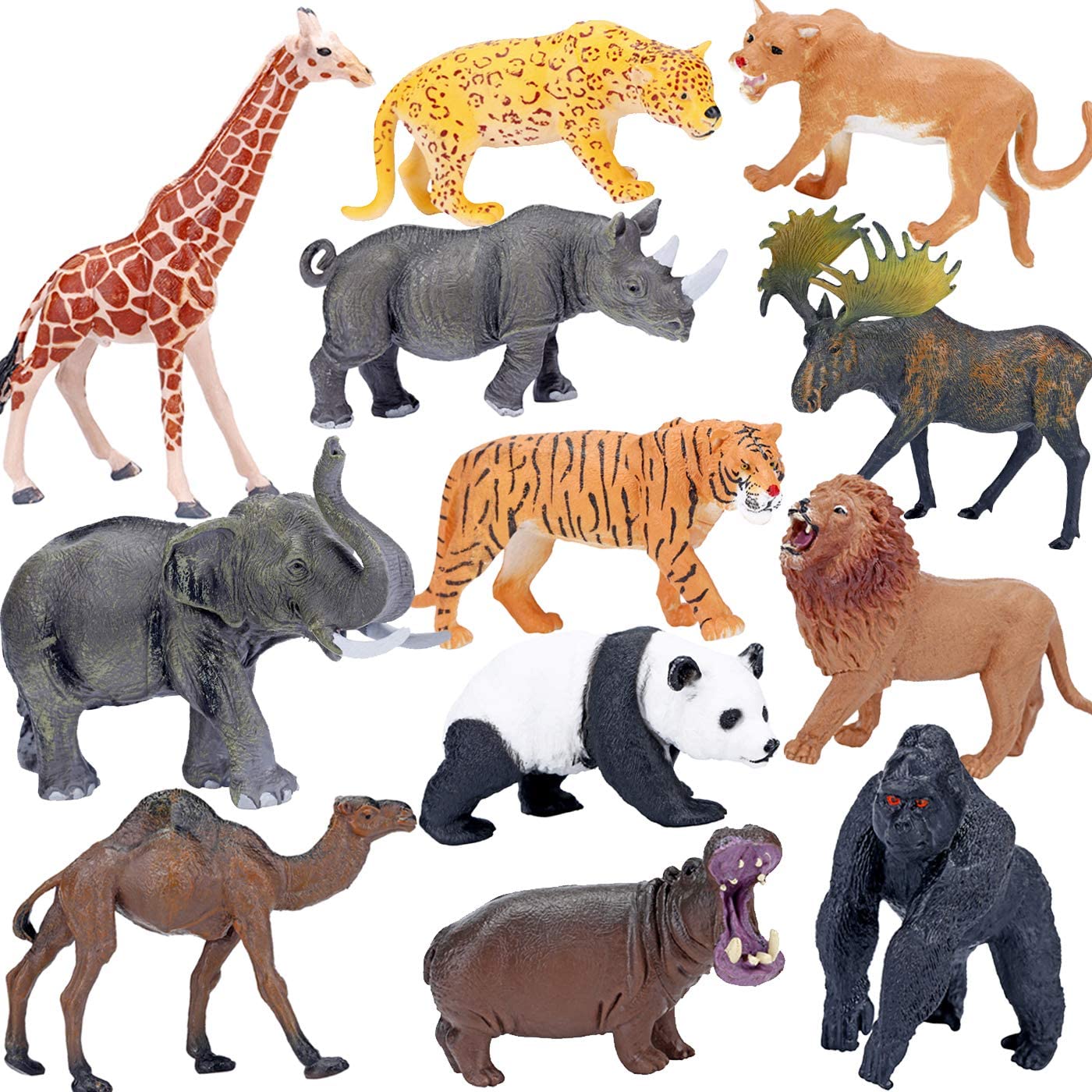 For kids who prefer their animals looking realistic rather than personified, nothing beats a classic jungle set. Aside from helping kids immerse in a make-believe jungle where they get to decide who's king and who gets eaten, animal figures are also educational toys. You can use them as visual aids in introducing young kids to new animals they don't normally see, and the role that each one plays in nature and even in the food pyramid.
Although it's good for kids to learn what sounds animals make, allow them to personify the figures when they try to verbalize what each animal might be thinking or feeling. This will help them develop empathy towards animals and can develop their imagination as to how animals really interact in nature.
People who are imaginative can think outside the box and can come up with the best, most unique solutions to life's problems. So if you want your kids to grow up with the kind of imagination they have now, you've got to encourage…
Click To Tweet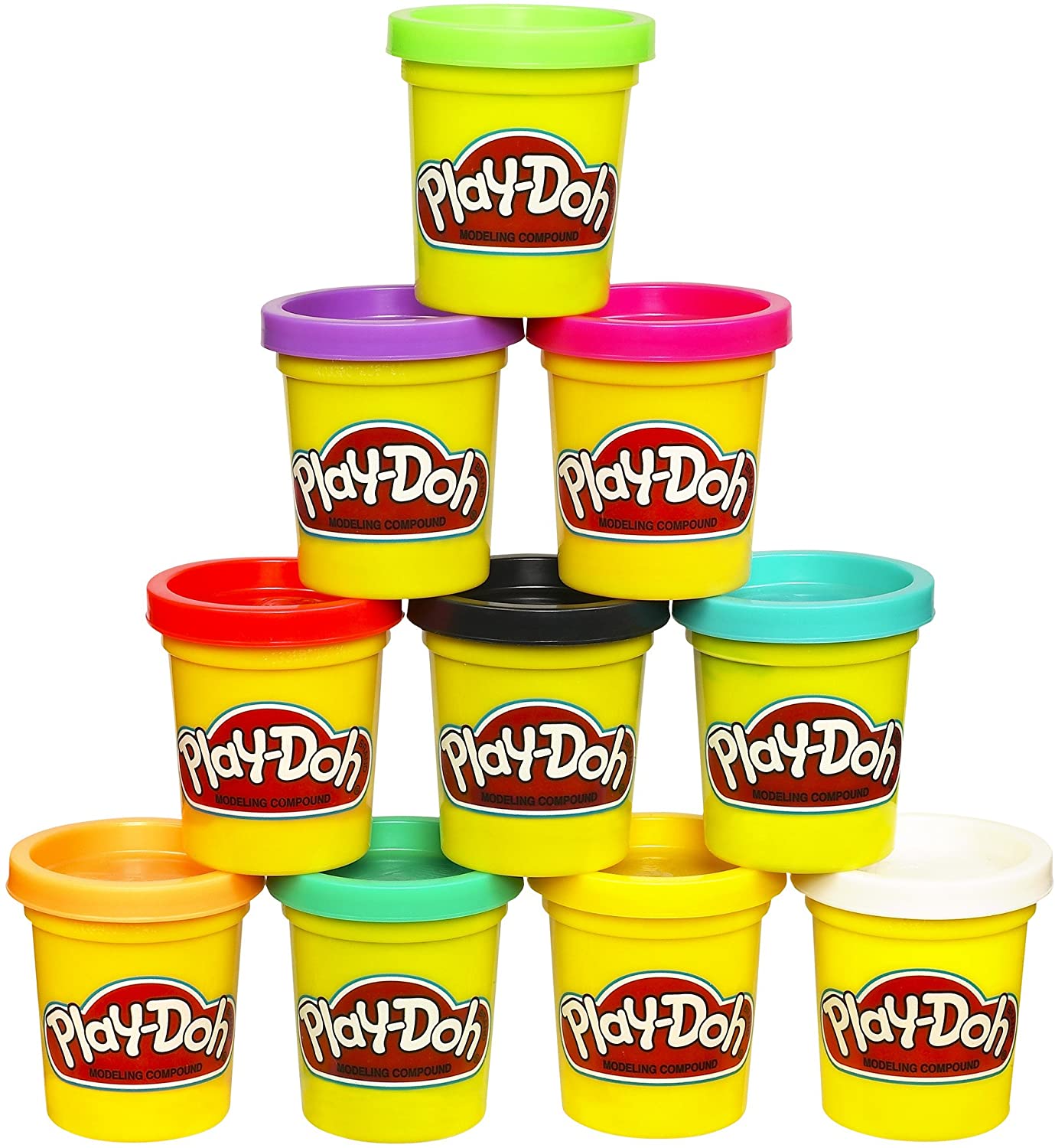 Just like Lego sets, Play-doh can be transformed into anything that your kid wants it to be. Aside from the actual clay/dough, Play-doh sets come with accessories and kits that help enhance imaginative play. There are pizza oven sets, cookie creation sets, and even factory playsets that make pretend play even more colorful and interesting.
Compared to cheap clay, Play-doh doesn't easily mix, even when kids stick different colors with each other. There is thus very little chance you'd end up with about 10 tubs of brown mush that your kid won't like to play with anymore. This is more sustainable than having to buy a new clay set every week or so!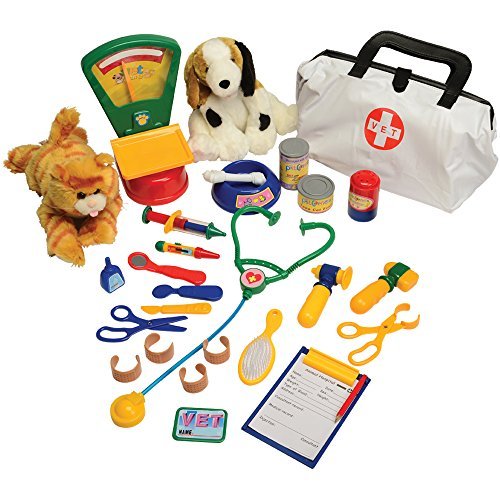 We've been saying over and over again how much kids love to pretend play and how much it helps develop their imagination. Well, why not go all out and get them a pretend job kit? This way, when they feel like being a nurse for a day, they already have a uniform to wear, a clipboard to scribble on, and maybe a couple of pretend syringes (needle-less, of course) to get them started.
There are pretend job kits for just about any profession you could think of, and they make handy props when Halloween rolls around, too! Having several pretend job kits to choose from might even get them to start dreaming about what they want to be when they grow up. No pressure of course — just let them explore these ideas on their own and don't assign too many expectations, since kids (and even adults) are allowed to change dreams and plans as they go and grow.
By nature, kids are imaginative, curious, and creative. But that doesn't mean there's nothing you can do to enhance this nature. For starters, these toys should help them develop their creative side.
Click To Tweet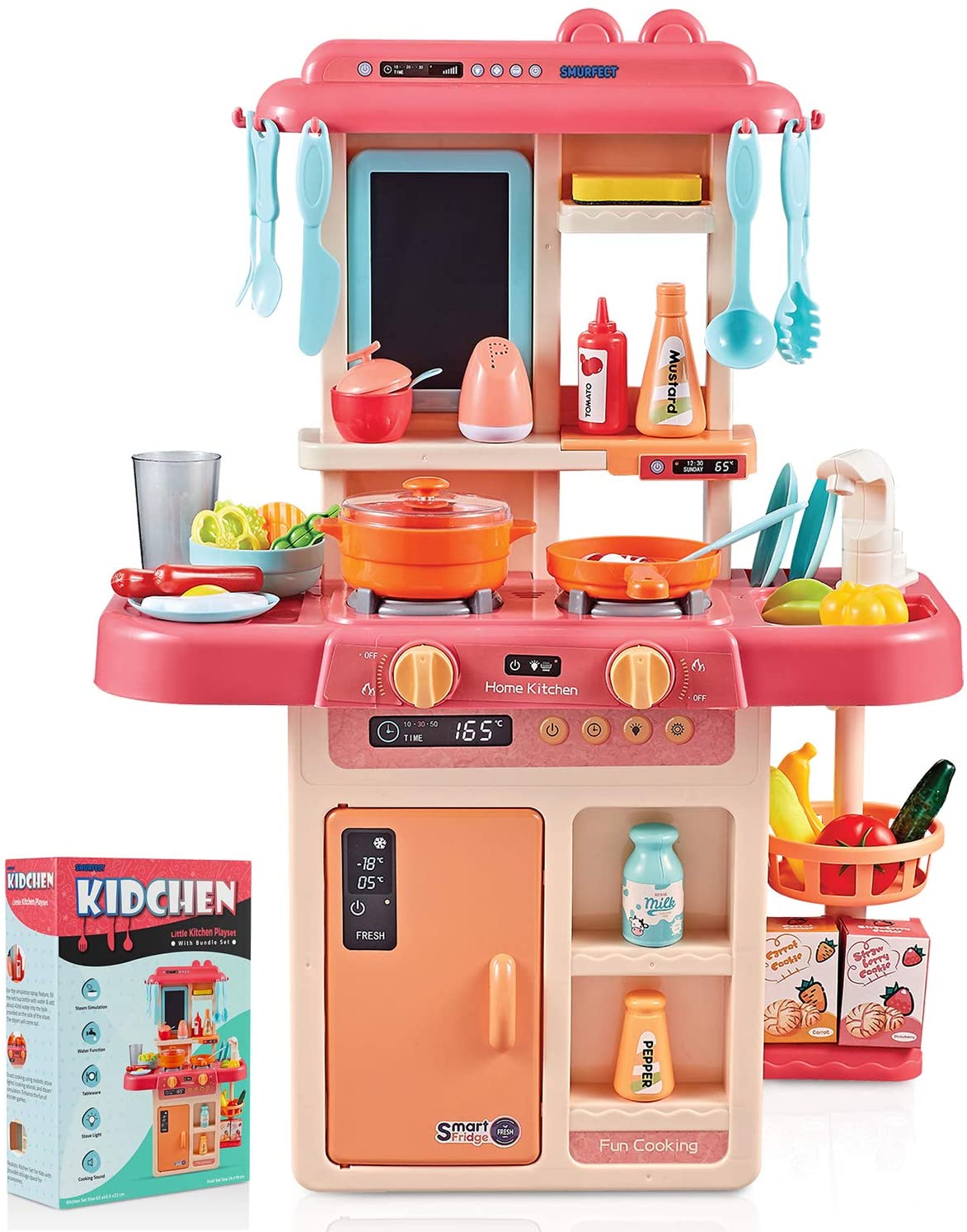 The kitchen is a truly curious place for kids since they are constantly shooed away when they find themselves in it while the adults are cooking, lest they hurt themselves in an accident. This is why kitchen playsets have always had massive appeal with kids. Giving them their own flame-free, knife-free, and toxin-free mini kitchen to explore should solve their curiosity and keep them out of the actual kitchen for the most part.
Pretend cooking could also make them eager to learn actual cooking — something that every functional human being needs to learn to do for themselves self. Alternatively, you could get them a standing cash register or a farmer's market booth stall where they could pretend to be vendors and appreciate the hard work that service workers do.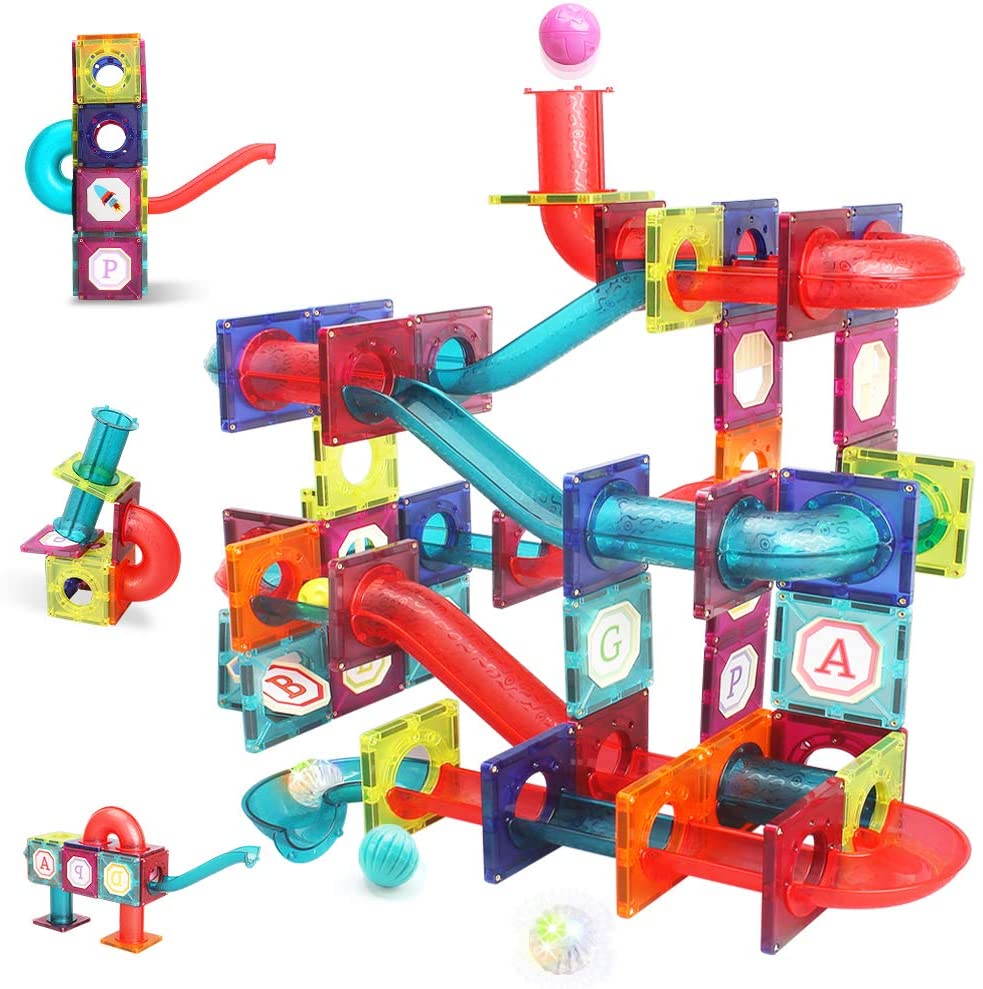 When building blocks no longer hold the interest of your toddler, then they might be ready to graduate to magnetic tiles. Magnetic tiles are bright, translucent pieces that can be made into castles, spaceships, cars, or any other structure that kids can dream up. They're actually a lot like Lego, without the difficult-to-take-apart factor. Some sets also include wheels, fences, doors, and windows, on top of the build-it tiles. Since magnetic tiles come in various shapes, it could also be kids' first introduction to their geometry. On it's own, it's an amazing toy for imaginative and open-ended play.
Creativity and imagination are wonderful things that are already present in every child. But to further develop these, here are 10 toys that could bring out the best of your kids' imagination.
Click To Tweet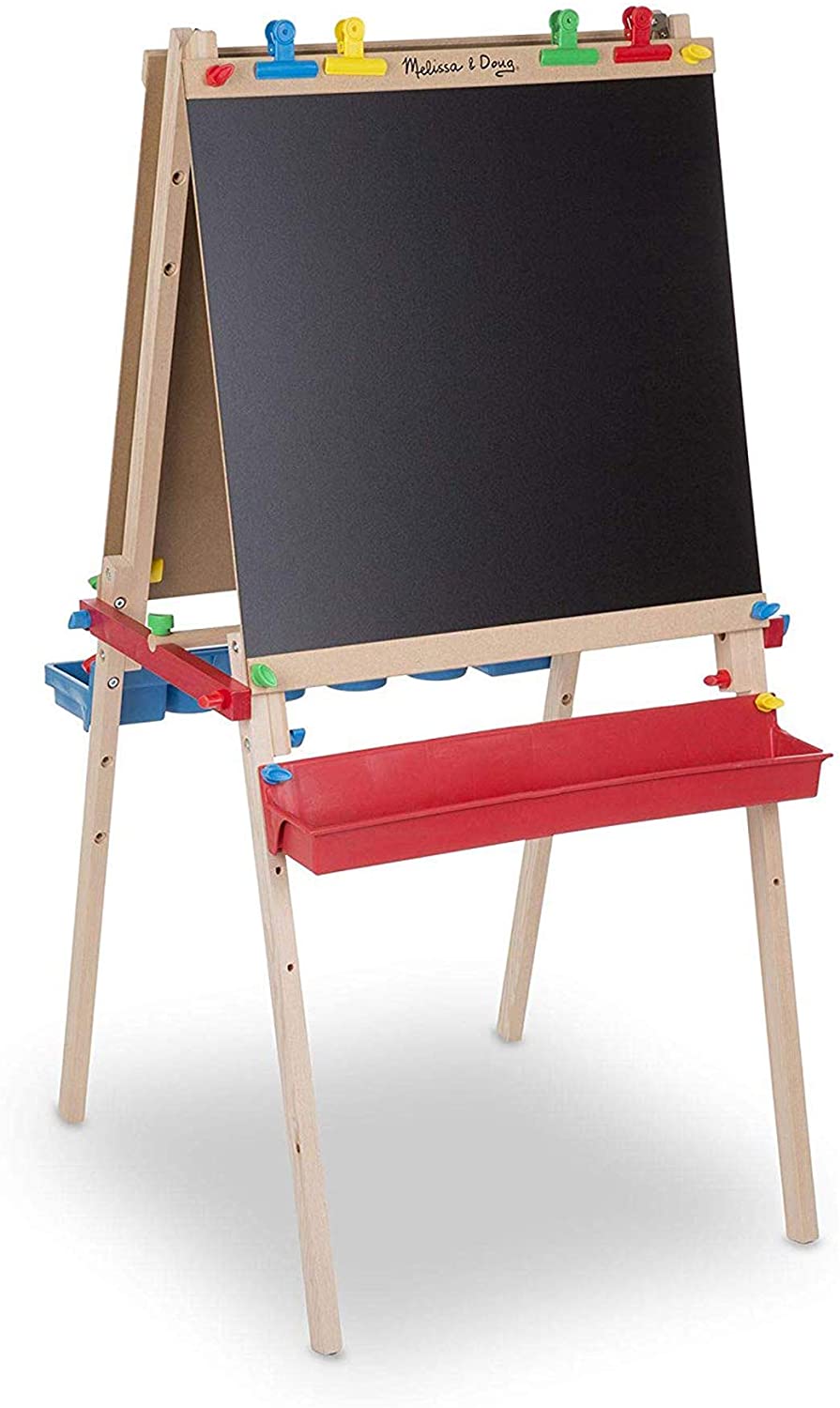 Apart from pretend play, some kids prefer illustrating their made-up worlds through artwork. This is where a standing easel comes in handy, especially if you're not a fan of kid's drawings on walls and doodles on curtains. A standing easel, while not technically a toy, should give kids enough room to let their creativity run wild, without giving you a cleanup headache after.
An easel can also come in handy for home education purposes. Your kids can practice writing on an easel board, in between drawing or painting anything their imaginative minds can come up with.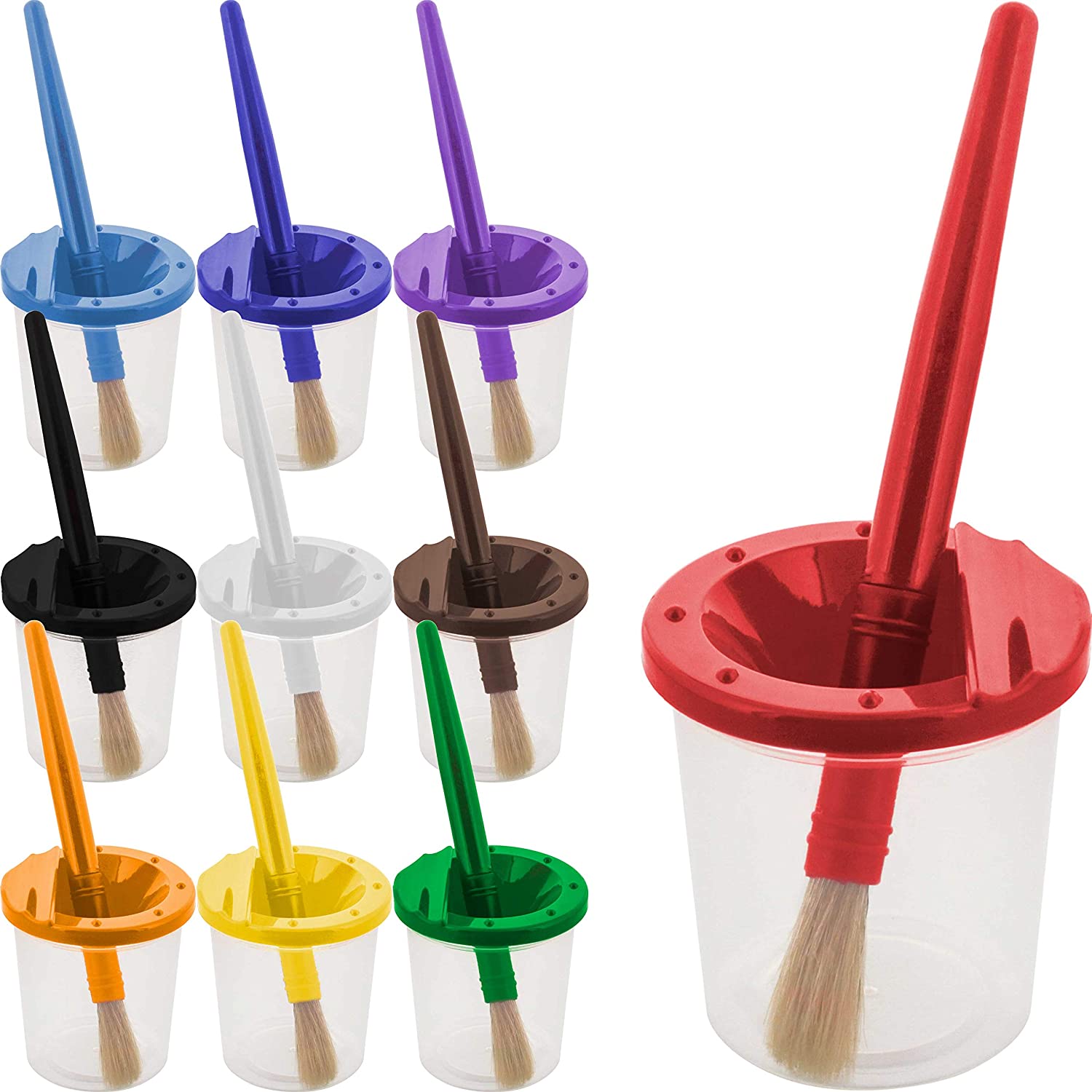 A great addition to your kid's standing easel set would be spill-proof paint cups. Air-tight lids keep the floor spotless without restricting your kids in their creative work — and helps keep the paint in top condition, too. Mixing paint is a laid-back yet entrancing science experiment for kids and these paint cups should help them do that without any problems.
It bears noting at this point that having paint sessions with your children is a great way to bond with them, too. You can even play Pictionary with your kids if you have a standing easel and some spill-free paint cups at home.
With the outside world still very much inaccessible for young kids, imaginative and pretend play has never been more important. Here are some toys that can help your kids' creative side stay alive -- even during a lockdown.
Click To Tweet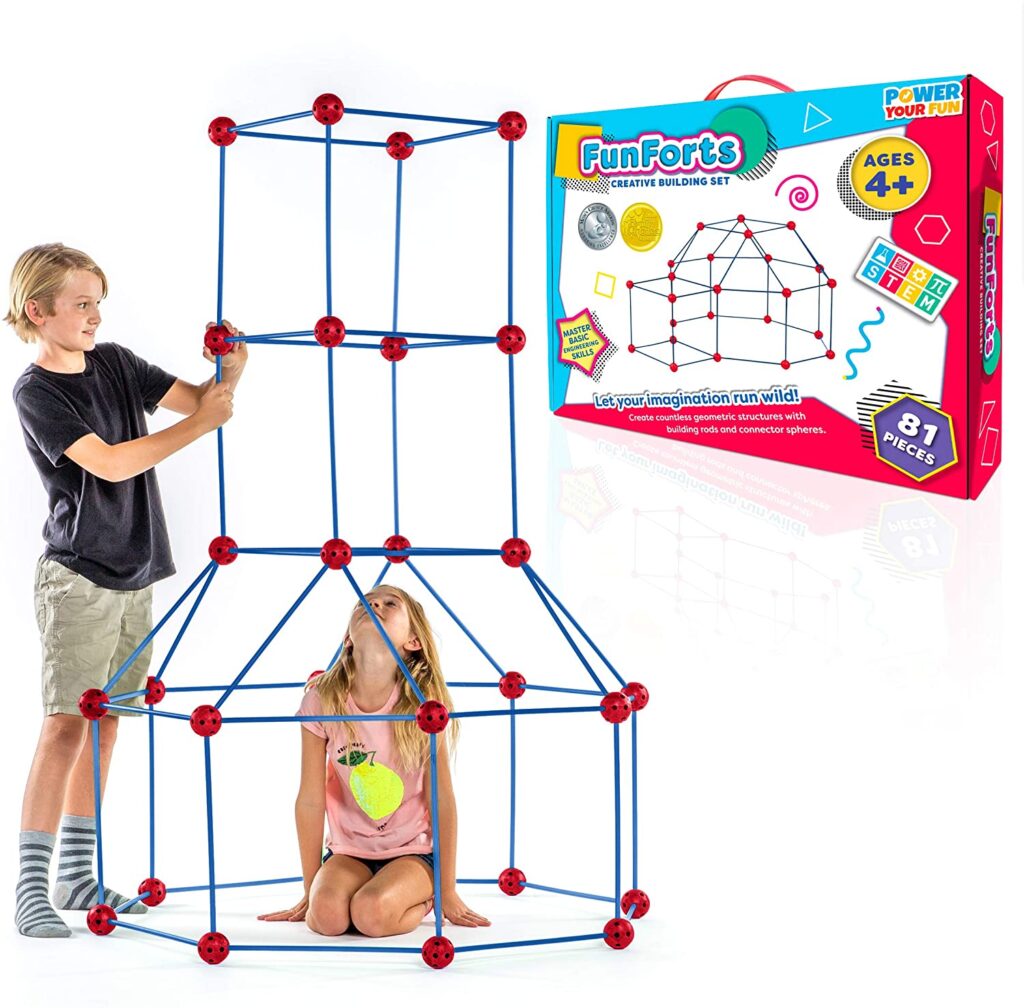 It doesn't matter if kids only have their pillows and blanket — they would be able to build a fort where they can pretend to be campers, Eskimos, or spies on a mission. Kids love to build forts, and you can encourage such imaginative play by giving them fort-building kits. It's also great at developing their dexterity, hand-eye coordination, and analytical skills — when you let them build their own fort. You've got endless themes to choose from, depending on where your kids' interests lie. Some popular designs include castles, tents, rockets, and even submarines, among others.
Note: when a kid invites you over to their fort, take it as an absolute privilege and play along with whatever role they want to give you in their make-believe stories. Whether they want you to be the frightening bear they will defeat during a camping trip or the co-pilot in their space mission, you let them have their way.
Remember that apart from the actual toys you buy for them, your cooperation and participation in your children's imaginative play will make or break their creativity and inquisitive nature. Take every opportunity to play with your kids, and encourage them to let their imaginations open up new worlds for them. It is inevitable that reality will catch up to them later on, but for now, let your kids be kids — weird, otherworldly imaginations and all.