Here are our top picks for affordable and large 10-inch tablets that can be optimized for school and home use in the context of education. Understanding the need for devices in today's learning, our line-up considers a balance in cost and performance as well as a large display for useability. These will work perfectly as replacement for day-to-day laptop for learning related tasks and more.
Top 5 Best Affordable Large 10-inch Tablets for Education
From big names like Amazon, Samsung, Microsoft, Apple and Lenovo comes some of the best value tablets in the industry that work equally well for entertainment as they do for learning and education.
Amazon Fire HD 10.1-inch
Vanky MatrixPad S20 10-inch
Samsung Galaxy Tab A 10.1-inch and Samsung Galaxy Tab A7 10.4-inch)
Microsoft Surface Go 2 10.5-inch
Apple iPad Air (4th gen) 10.9-inch and Apple iPad (8th gen) 10.2-inch
BONUS: LENOVO Tab M10 10.1-inch
Whether you are looking to use a tablet for research, homework, logging on to online classes or connecting with friends, there is one for you here.
Click To Tweet
1. Amazon Fire HD 10 10.1-inch –

Best for Consuming Media & eBooks
The Amazon Fire HD 10 is undoubtedly an entry-level and easiest to maintain out of all 10-inch tablets out there. For a baseline school tablet that has all the bells and whistles, you definitely can't go wrong with the Fire HD 10. It has an ARM-based 2.0Ghz octa-core CPU, 2GB of RAM, either 32GB or 64GB of internal storage, and excellent battery life of up to 12 hours. As a bonus, you even have a much more robust selection of textbooks thanks to its Kindle app and hands free access to Alexa voice services. For peripherals such as Bluetooth keyboard covers and mouse, you will need to rely on third party as Amazon only offers case with smart cover.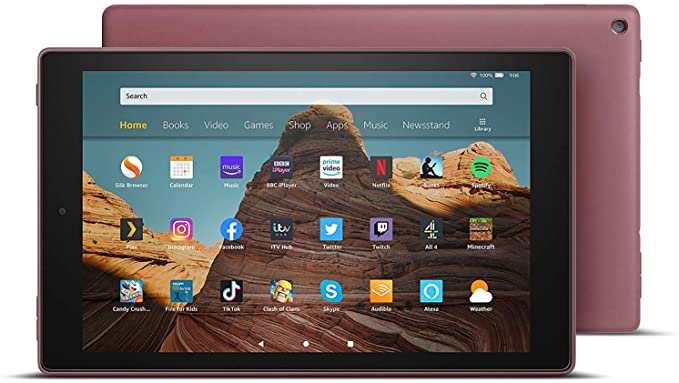 Search Amazon Fire HD 10 on Amazon
2. Vankyo MatrixPad S20 10-inch –

Best for Budget Value
Forget about the S30 and Z4, the MatrixPad S20 is the absolute sweet spot for Vankyo's 10-inch tablet offerings. This one has much better multitasking potential than the Z4 with its ARM-based 1.6 Ghz octa-core CPU and 3GB RAM. It is available with 32GB or 64GB internal storage and it's still far cheaper than either the S30 or S31. It also comes with a 6000mAh battery capacity for good day's use or up to 10 hours on continuous mixed use. As with Amazon Fire HD, you will need to rely on third-party manufacturers for accessories and peripherals.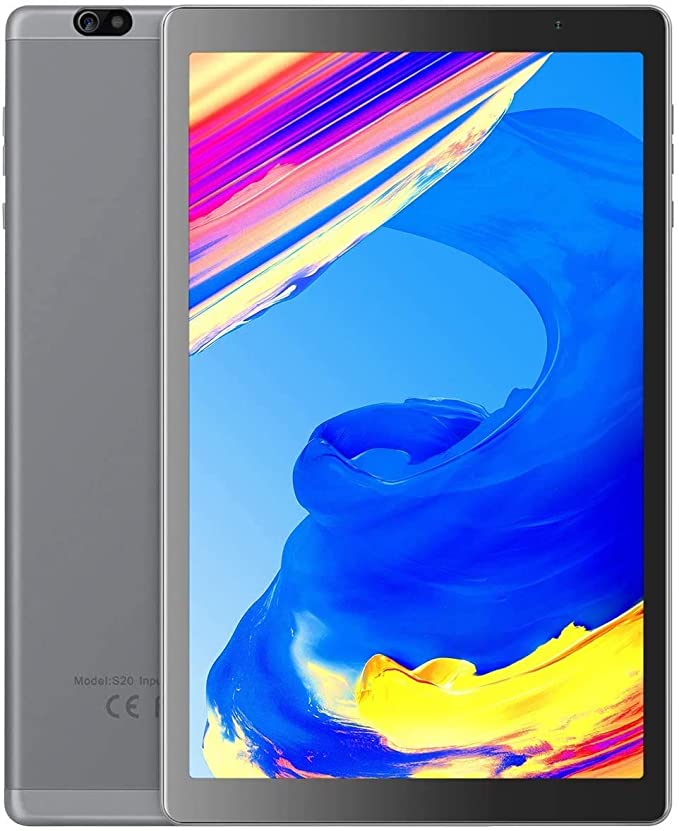 Search Vankyo MatrixPad S20 on Amazon
Budget and affordable does not mean rubbish, here are 5 of the best large 10-inch tablets that defy the very notion that cheap tablet is only good as door stops.
Click To Tweet
3. Samsung Galaxy Tab A 10.1-inch –

Best for Battery Life
A more balanced semi-premium option, this tablet doesn't exactly provide anything unique spec-wise. It uses a home-developed octa-core Exynos CPU (2-cores @ 1.8GB, 6-cores @ 1.6 Ghz), 3GB of RAM, and 32GB internal storage. Its advantage, however, lies in its top-of-the-line audio/video (IPS display and Dolby Atmos) related specs, and most importantly, its efficient battery management system. Even with slightly heavier multimedia use, it manages to last for an entire day in school. It is not short in the design department either as it is wrapped in a super slim yet sturdy metal unibody case measuring a mere 7.5mm and available in stunning silver, gold or black (shown below).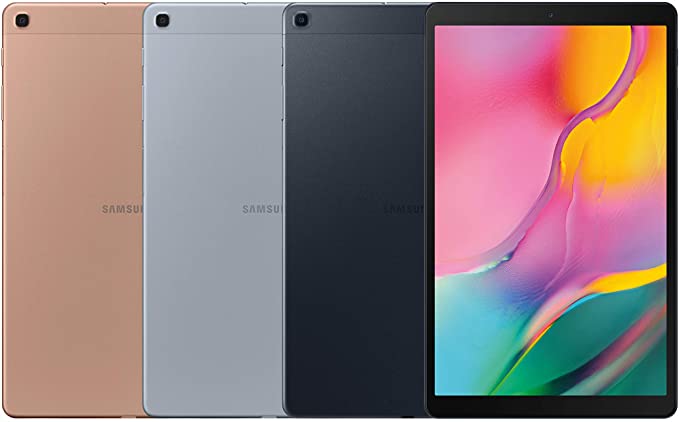 Search Samsung Galaxy Tab A7 on Amazon
ALSO: Samsung Galaxy Tab A7 10.4-inch –

Best All-Rounder
A new generation tablet in the A series known as the Samsung Galaxy Tab A7 is now available. It comes with a slightly bigger 10.4-inch display with higher 2000 x 1200 (WUXGA+) resolution, faster CPU and even thinner 7mm ultra-thin metal body is now available for a bit more money. Using the formula that made the previous Galaxy Tab A such a success, the Galaxy Tab A7 is affordable, stylish and fast as a large tablet for school. But unlike its predecessor, it now comes with even bezel and rounded corners and an even bigger 7040mAh capacity battery to keep you going all day with support for 15W fast charging.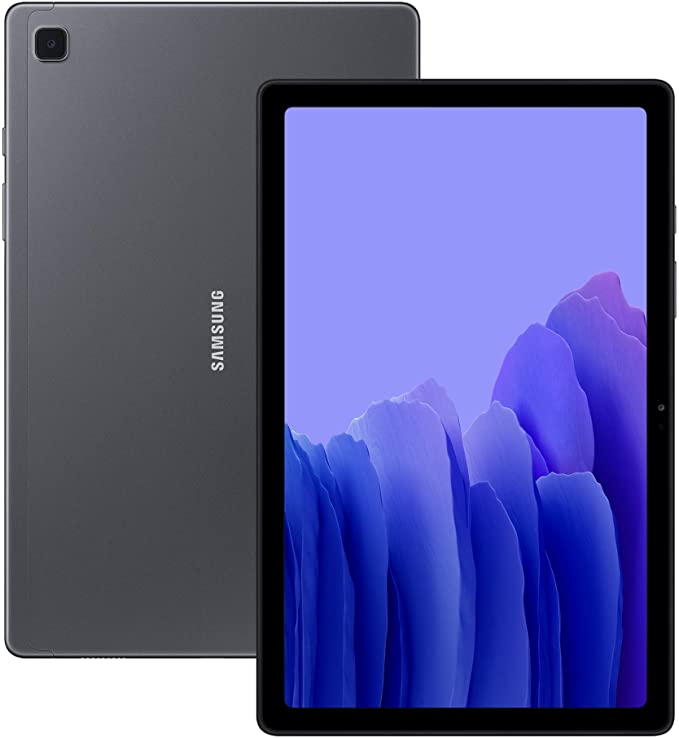 Search Samsung Galaxy Tab A7 10.4 on Amazon
Choosing the best large tablets for school isn't that hard. Go cheap, go sturdy with our list of best mid-range and budget tablets.
Click To Tweet
4. Microsoft Surface Go 2 10.5-inch –

Best for Versatility
This is probably one of the best multi-platform productivity tablets you can have today that won't break the bank. Priced to compete with the entry level iPad, its specifications include an Intel Pentium Gold 4425Y CPU (2-core 4-thread, 1.7 Ghz), and either 4GB or 8GB of RAM. For its internal storage, you can either choose a 64GB flash, or 128GB SSD. Being Microsoft, it comes pre-loaded with Windows 10 Home S as its operating system, so you have the full range of MS-related mobile apps for productivity, such as Office 365. Battery life is also rated at 10 hours with moderate, office-level use. Optional type cover, mouse and pen are must haves to increase device versatility.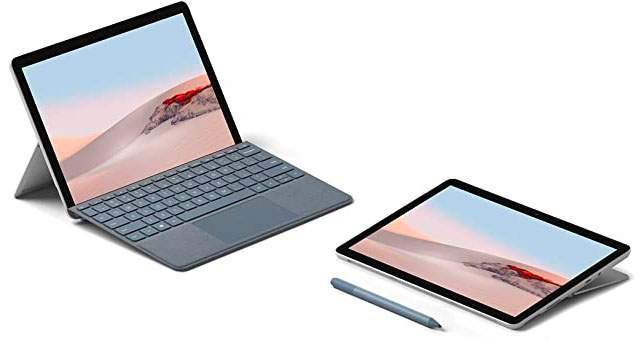 Search Microsoft Surface Go 2 on Amazon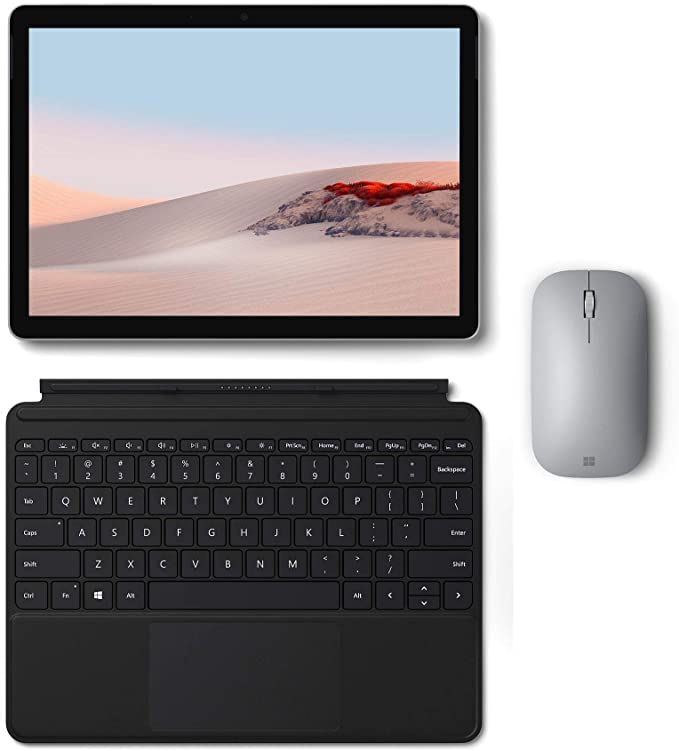 Today's table offers the versatility of working as a tablet, tablet with stylus for note taking, tablet with keyboard to work like a laptop and tablet to hook up to an external monitor and all the peripherals you need to turn it…
Click To Tweet
5. Apple iPad Air 10.9-inch (4th generation) –

Best for Performance
Okay, so this is not exactly affordable when compared to the other tablets on our line-up. But, it is an affordable iPad Pro alternative with no compromise on performance or having to settle for a tablet design that Apple has kept since the first generation iPad. The latter is the very reason why we picked this over the 8th generation Apple iPad (2020) with 10.2-inch display. Don't get us wrong, the entry level iPad shows a lot of promise and would definitely be our choice if we have to work within a budget and wants an iOS device. It is also powered by a strong chip, the A12 Bionic chip used on iPhone XS, previous iPad Air and iPad mini.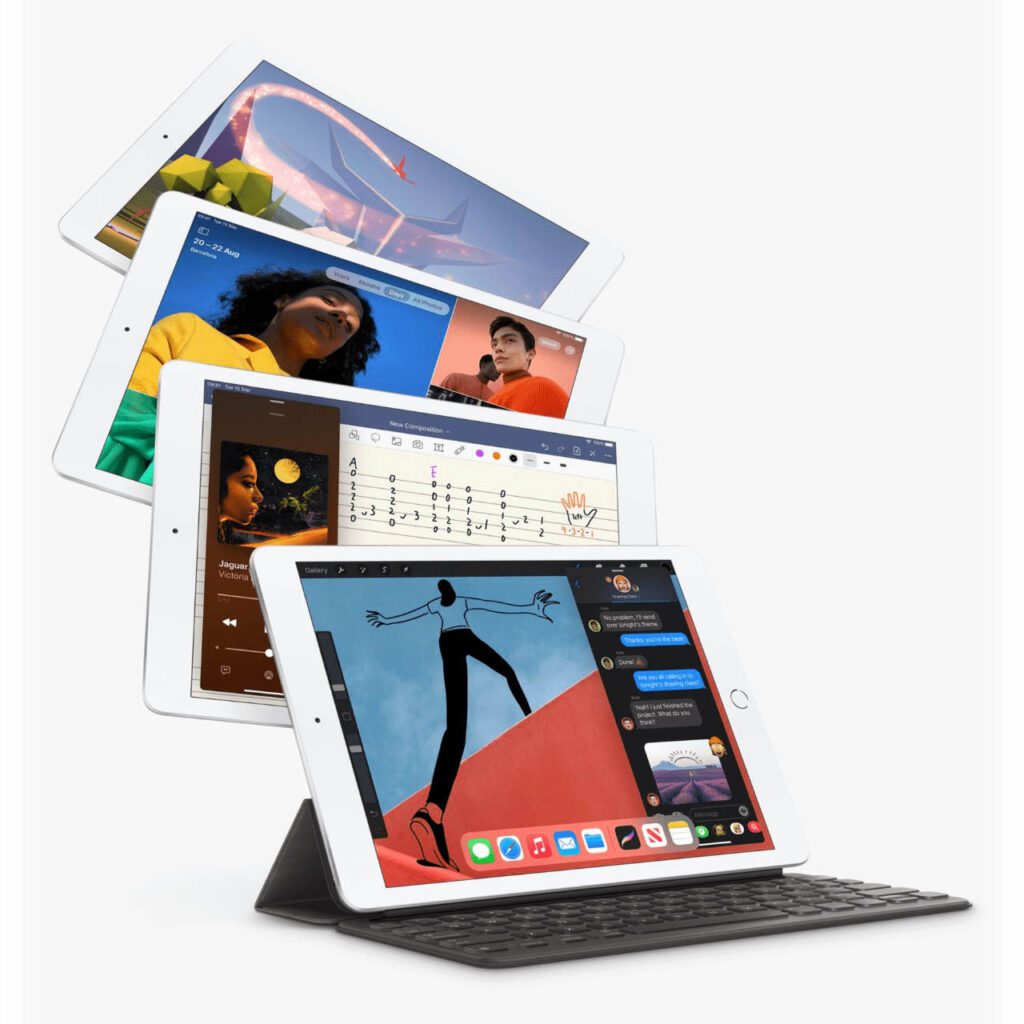 Closer to 11-inch, the latest iPad Air with 10.9-inch Liquid Retina display adopts the new iPad Pro design language. The 4th generation iPad Air is powered by the same A14 Bionic chip found in iPhone 12. Instead of Face ID, it uses the new Touch ID for authentication with the fingerprint scanner built into the power button. Other updates include 12MP rear camera, 7MP FaceTime HD front camera for group calls and online classes, WiFi 6, USB-C port for charging and accessories we well as up to 10 hours battery life. It is even available in five different colours (silver, space grey, rose gold, green and sky blue) and a choice of 64GB or a whooping 256GB internal storage. For more ways to use the tablet, get the optional Apple Pencil 2 and Magic Keyboard with track pad.
With the iPad Air 4th generation, you are getting best in class performance to rival even some of the very best laptops out there. A tablet with amazing value preposition.
Click To Tweet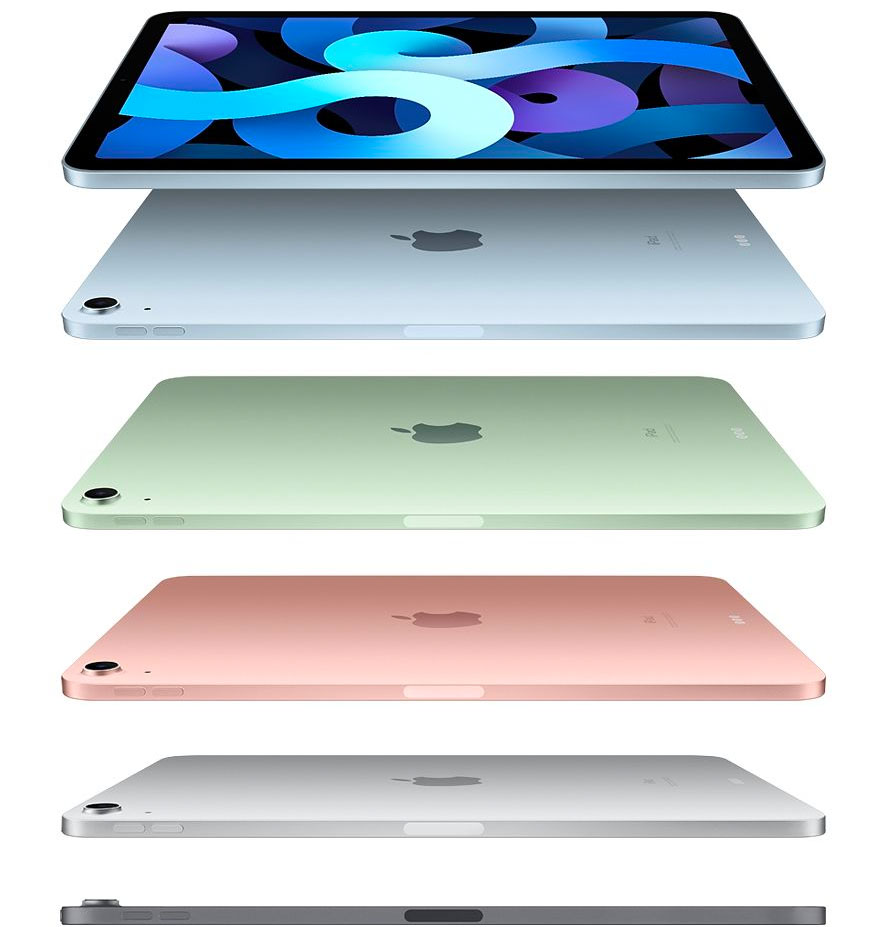 Search Apple iPad Air on Amazon
BONUS: LENOVO Tab M10 10.1-inch
Your run-of-the-mill tablet that just works, the Lenovo Tab M10 comes with a 10.1-inch Full HD IPS display, 32GB storage, dual front firing speakers with Dolby Atmos support and up to 9 hours of battery life. That ticks all the boxes as far as tablets for education goes. But it goes further with an all new design in slate black, 8.1mm thin design and weighs only 480grams while keeping its price tag at a fraction of even the cheapest Apple iPad. And, if that is not enough to make you reach for your wallet, it supports face recognition to quickly unlock the device, keeping your content and apps safe.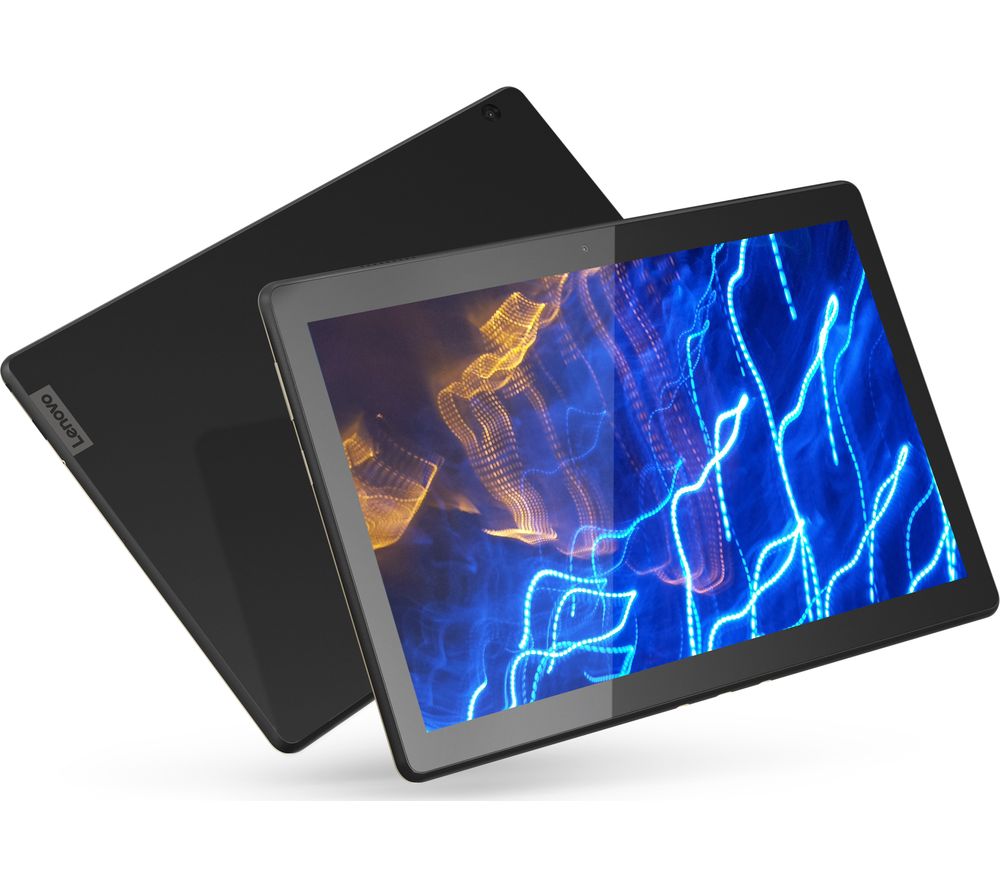 Adapted from our article first published on Colour My Tech