By the time kids reach the age of six, they become more confident about picking up books on their own, and are ready to 'graduate' from illustration or board books into chapter books. These are books that follow a story long enough to be divided into chapters, but not yet as complex as novels.
Most chapter books still contain pictures and illustrations, but they mostly rely on the power of descriptive words to fuel kids' imaginations and drive the story forward. They are perfect for kids who still enjoy their bedtime read-alouds, but are now keen on reading alone in their free time, too.
Here are our top recommendations for exciting chapter books for kids between the age of 6 and 9:
by Elisabetta Dami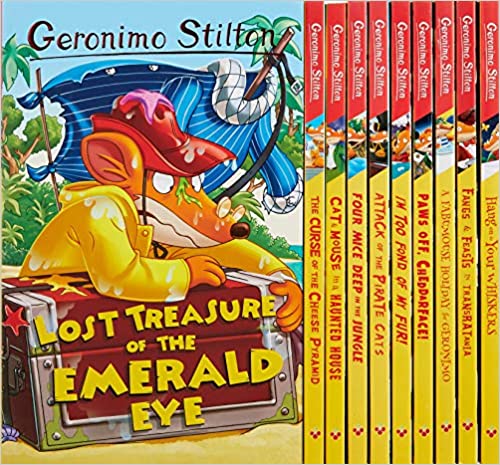 The pages of any book in the Geronimo Stilton franchise are alive with color, hilarious illustrations, and words drawn in typographies that give a clue to what they mean. The series follows the (mis)adventures of Geronimo Stilton, who always ends up in sticky situations that make him nervous. At the end of each book, Geronimo always ends up victorious, having conquered another fear while picking up valuable lessons along the way.
by Beverly Cleary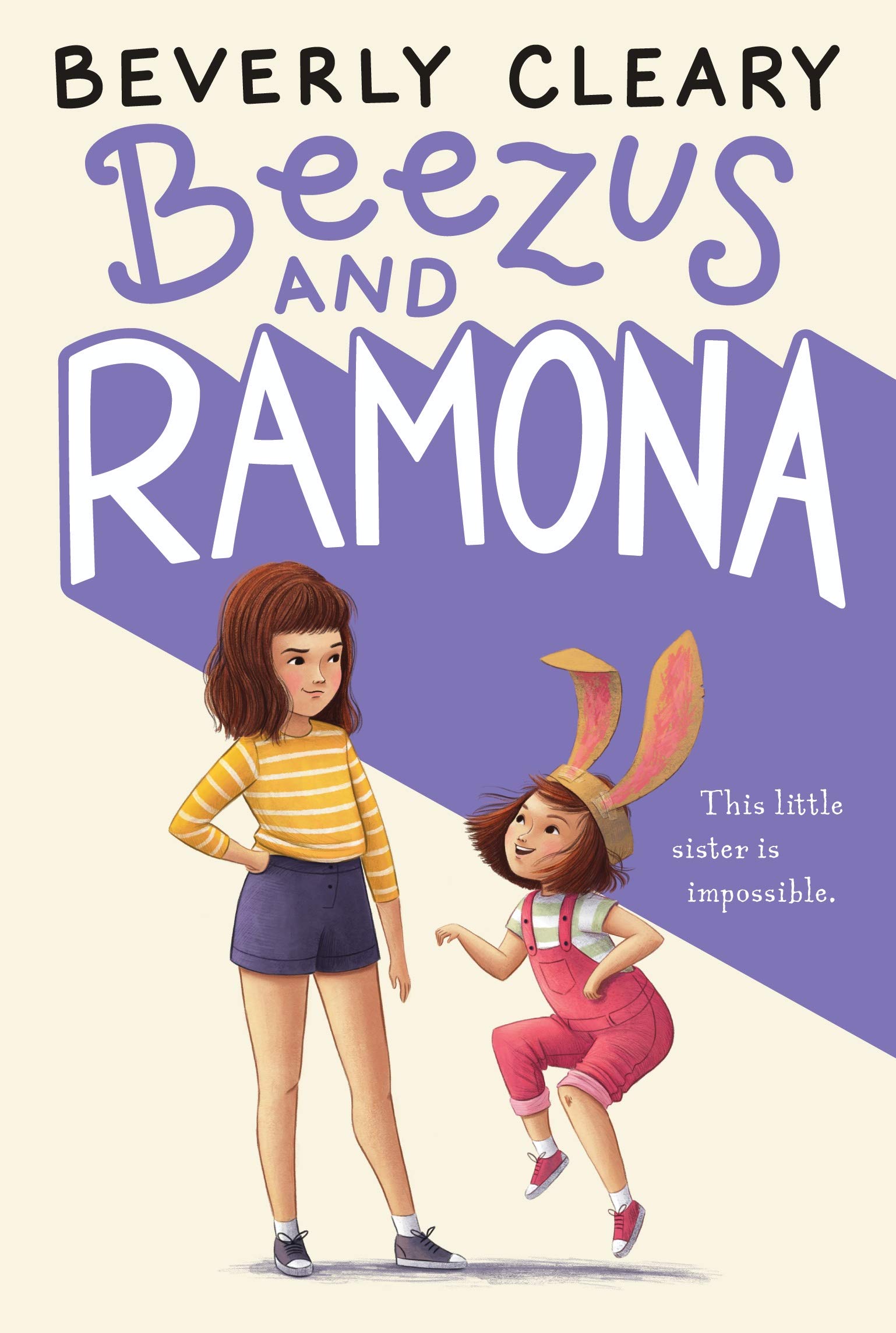 In this series of illustrated books, nine-year-old Beezus Quimby learns how to deal with her exasperating little sister, four-year-old Ramona. This is a charming read for kids who are also struggling with mixed feelings about their younger siblings. Transitioning from being an only child to having to share everything with a sibling is not easy, but this book provides a trustworthy companion for kids going through that process.
by Jane O'Connor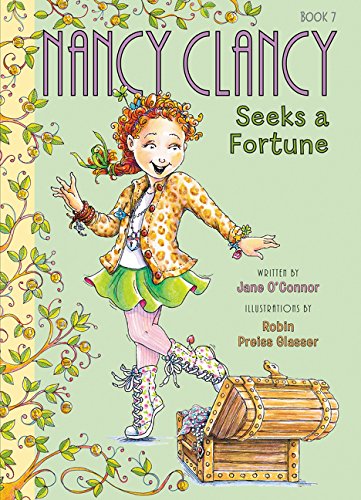 The Nancy Clancy books are all pretty good for kids between 7 to 8, but Chapter 7, Nancy Clancy Seeks a Fortune is especially entertaining and informative. In this installment, Nancy acquires dreams of being wealthy after learning about the California Gold Rush in school. Things don't exactly go as planned, but at the end of the story, Nancy learns that she doesn't need to be ultra rich, because the best things in life are free.
by Astrid Lindgren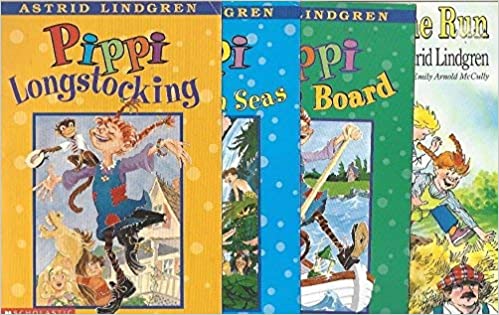 Pippi Longstocking is an age-old favorite that follows the adventures of Pippi, a wild redhead who lives in a house without any grownups — or any rules. When she drops in on the lives of Tommy and Annika, who are as normal as kids can be, adventure, fun, and a dollop of misadventure ensue. This book is a great conversation starter about stereotypes and why it's good to see beyond them.
Are your kids ready to let go of their picture books for something a bit more complex but just as entertaining? Here are some of the best chapter books for kids aged 6 to 9.
Click To Tweet
by A.A. Milne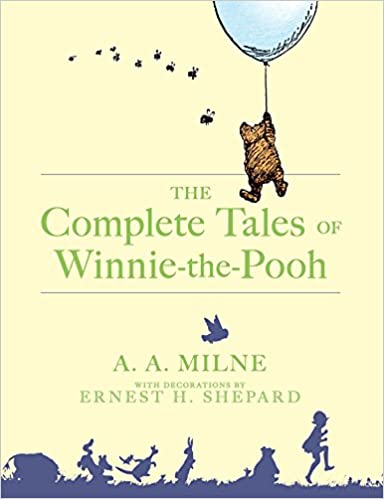 This immortal creation by A.A. Milne was written for his only son, Christopher Robin, and one can really tell that a lot of love was poured in telling the story of Pooh, Piglet, Owl, Tigger, and Eeyore. Winnie the Pooh is a timeless treasure that every child should absolutely grow up reading.
by Lemony Snickett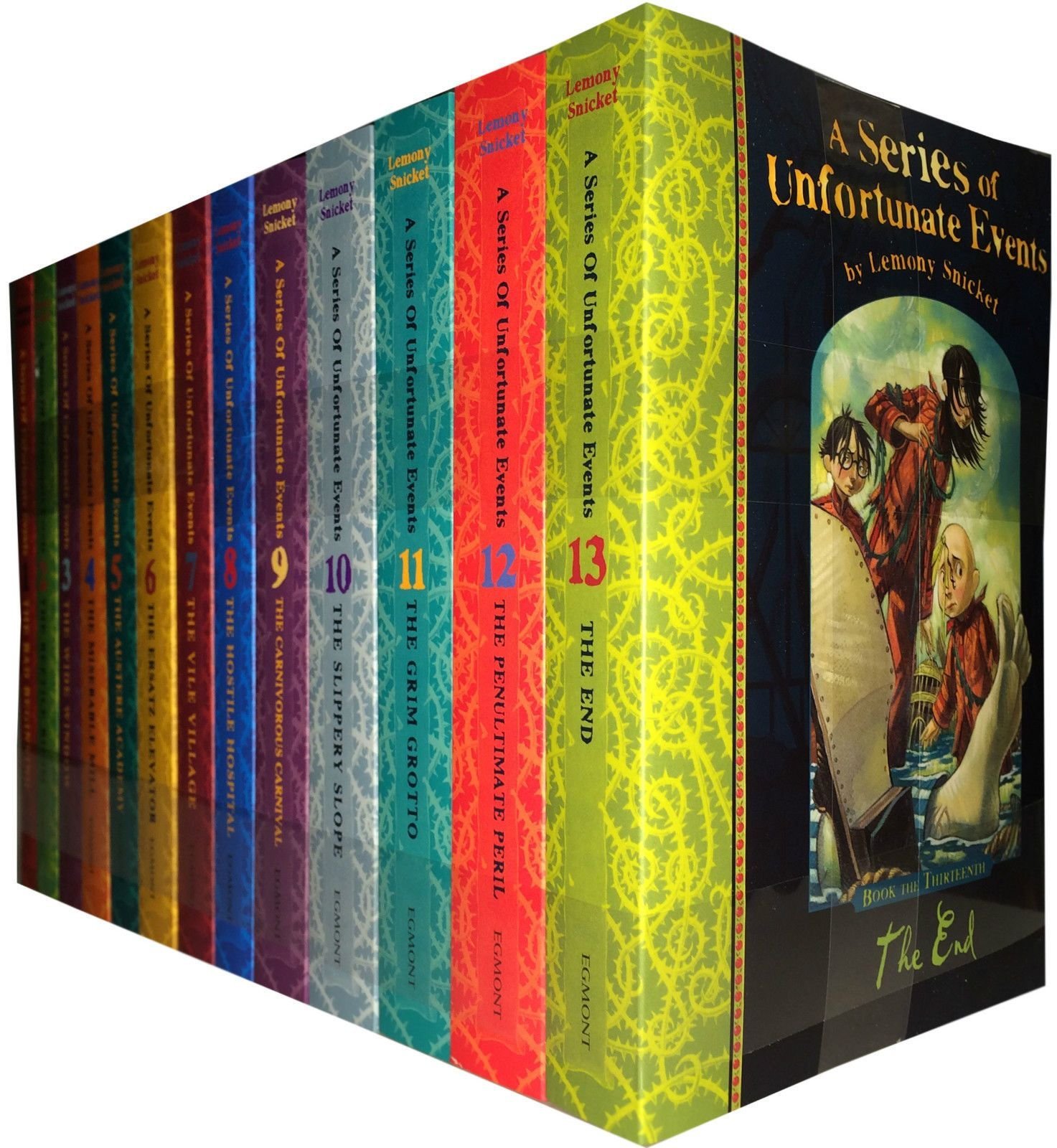 This one is best reserved for maturing readers no younger than eight years old. It has some frightening chapters. In fact, right off the bat, the Baudelaire kids lose their parents in a tragedy. However, the playful use of language teaches kids new words and expressions, therefore widening the scope of their vocabulary while also introducing them to life's realities in a gripping, entertaining way.
by E.B. White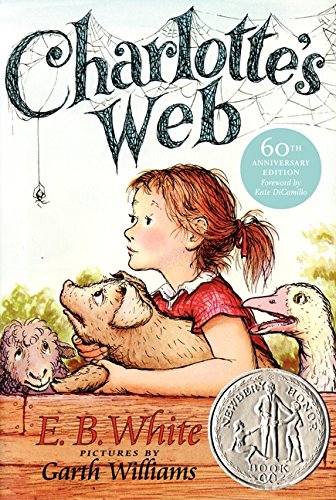 This classic, award-winning book is an emotional piece that's sure to give young readers a wild ride. The unlikely friendship between a spider and a pig is tender for the most part, but a huge tear-jerker towards the end. The book deals with the beauty of life and how death is a part of it all, so parental supervision to answer any of your kid's questions while reading this book is definitely recommended.
by Mark Kelly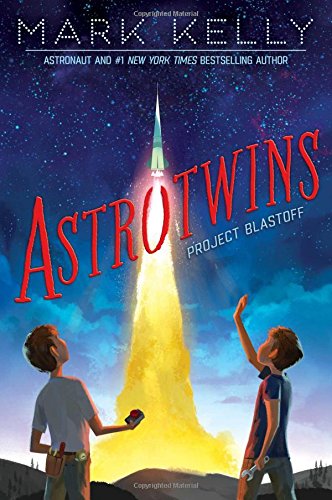 Young kids who are already interested in space will pick up a lot of factoids about the universe in this book, which is written by real-life NASA astronaut Mark Kelly. There aren't many educational books about space travel that are wrapped in a language that kids will appreciate and understand, so this one is a true gem.
Looking to help raise the next generation of avid readers? Here are our top gift recommendations for young readers between the ages of 6 and 9.
Click To Tweet
by Eiko Kadono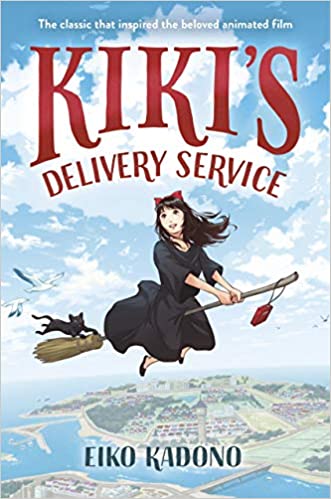 Whether or not your kids have watched the Studio Ghibli film that was based off of this masterpiece, Kiki's Delivery Service offers a magical reading experience for kids who are still enamored by magic. Even though it's highly fantastical, this book deals with everyday events and teaches priceless lessons about friendship, family, and Japanese culture.
by Clare Balding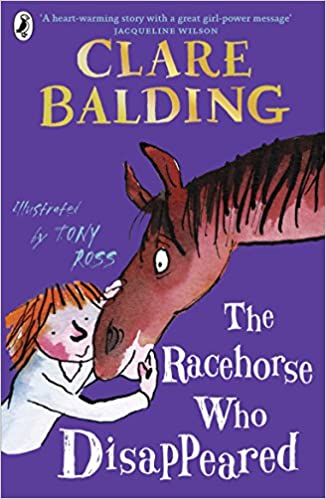 This is a thrilling adventure that follows the story of Charlie, whose beloved racehorse was snatched in the dead of night. Charlie is a great role model for kids, being a brave and determined young girl who will stop at nothing to find her lost missing friend.
by Rochelle Strauss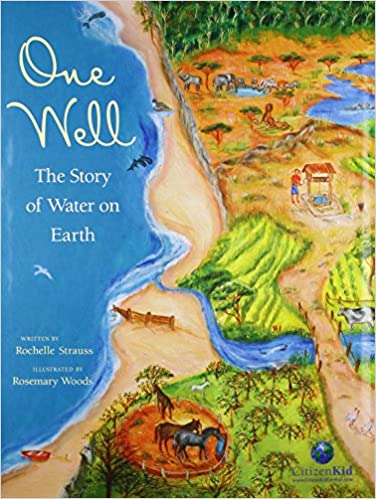 This book teaches kids the importance of water as the element of life, and how all of the water in the Earth is connected, so polluting one means polluting all of it. This is a great first lesson for kids to value water, most especially if they have access to clean, running water, which a lot of people still don't have.
by Roald Dahl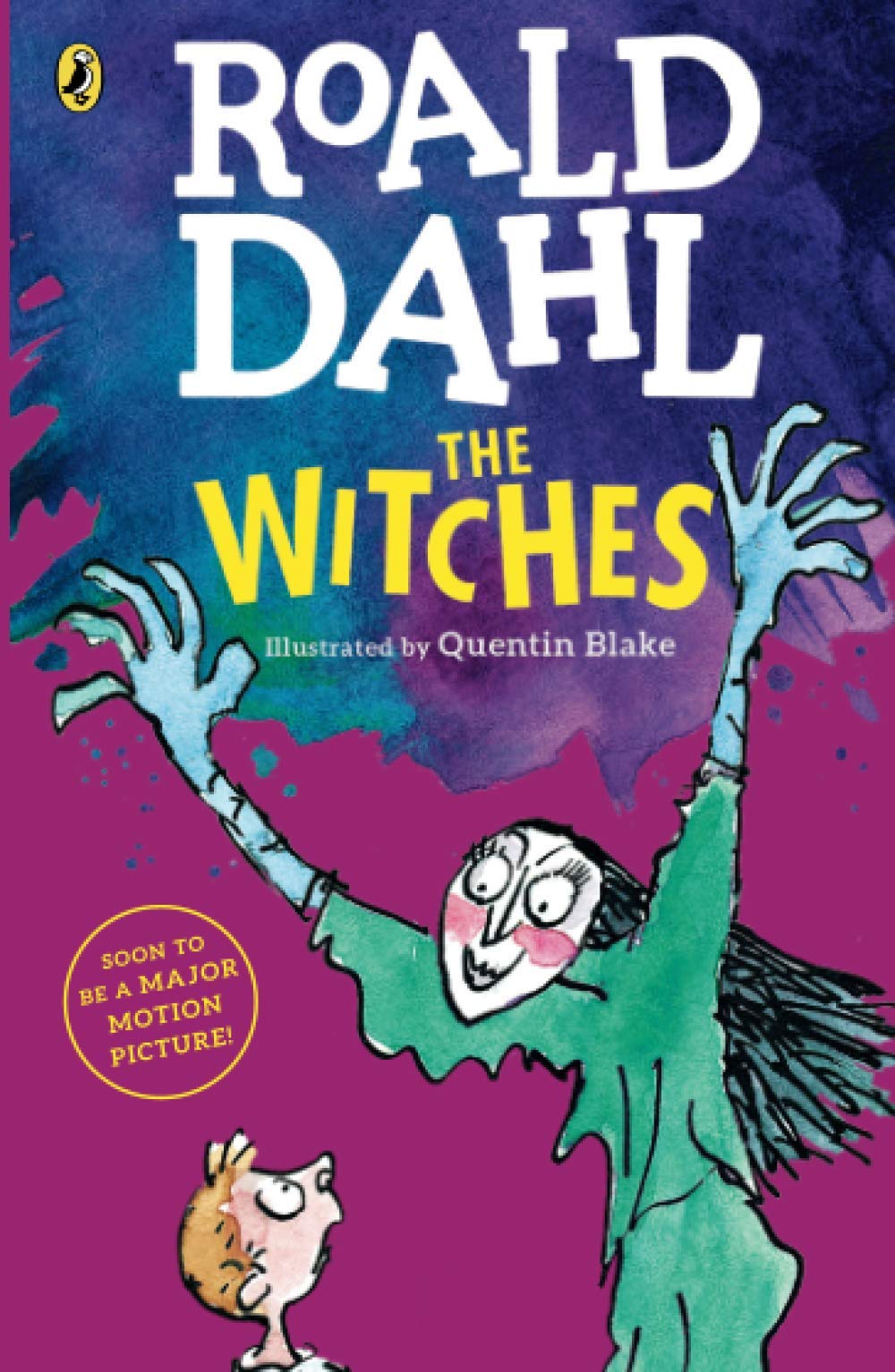 Roald Dahl has the magnificent gift of mixing the funny and the terrifying to produce captivating reads that will have kids giggling with excitement even while their hearts are racing. The Witches is an enchanting masterclass in storytelling for kids. It's good for kids of all ages, but this one is perfect for read-alouds with parents.
The kind of chapter books introduced to young children can make or break their love for reading. Here are our top recommendations for engaging, entertaining, and charming reads for kids aged 6-9.
Click To Tweet
by Laura Dower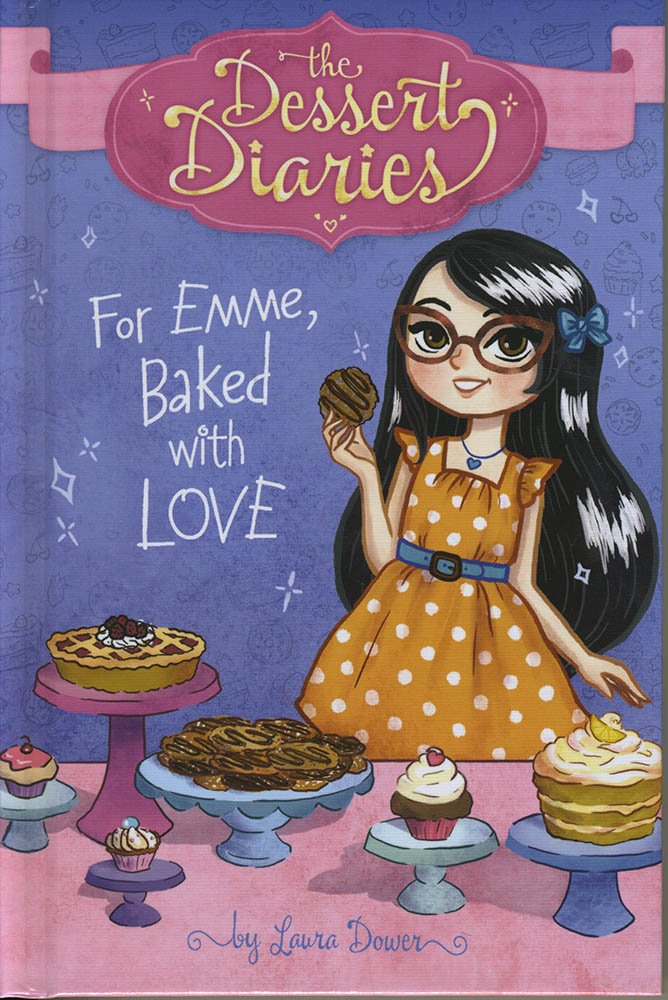 Emme, ever the peace lover, catches herself in an unenviable position when her BFFs start to fight. This is a great introduction for kids about conflict resolution and how to deal with situations where people they love are fighting or disagreeing.
by Holly Webb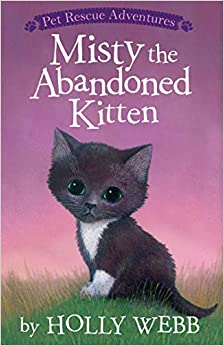 Here's another tender story for kids who have an affinity with animals. In this story, Amy finds a black kitten who looks way too groomed to be a stray. She secretly took in the cat without her parents knowing, but just as she starts to think of the cat as her own, the real owners show up to take the young thing back.
by Steve Voake
Daisy Dawson is a lot like Pippi Longstocking. She's not a bad girl, but she sometimes loses track of time and gets late for school because of daydreaming. The Daisy Dawson books are truly imaginative and hold great appeal for creative kids who love lighthearted tales.
by Marlon Bundo & Jill Swiss
This is a sweet story about a boy bunny falling in love and getting married to another boy bunny, despite the protestations of a bug, who was eventually voted as 'not in charge.'
From Winnie the Pooh to Kiki's Delivery Service, here are 20 chapter books that will teach kids aged 6-9 timeless life lessons while keeping their hearts racing with excitement.
Click To Tweet
by Tim Huff
Homelessness remains an issue of import anywhere in the world, and this chapter book introduces kids to what life is like for those who don't have a place to call home, and what they can do to help in their own little way.
by Liz Suneby
Razia is a young girl who lives in Afghanistan and dreams of being allowed to go to school. To do this, she has to convince her father and brothers to allow her to study. Based on a true story, this book is a poignant reminder to kids, especially those in first world countries, that they are privileged more than most, and so they must be thankful about what they have and don't have to fight for.
by Justin Richardson
Love is love is love is love. That is the central theme and message of this children's book, which features a love story between two male penguins. It has a strong message of acceptance, perfect for kids of LGBTQ+ parents and their allies. The best part? It's based on a true story from New York City's Central Park Zoo. How cool is that?
Chapter books provide older kids with stories that are more complex than their picture books, while keeping them just as entertained and enchanted. Here are our top picks for kids between the ages of 6 and 9.
Click To Tweet
by Angela Dominguez
Stella Diaz is an eight-year-old immigrant who sometimes gets tongue-tied when she can't remember the English equivalent of words she perfectly knows in her native Spanish. It's a poignant and emotional story about diversity, acceptance, and finding one's voice despite the challenges. Some Spanish words are integrated in the text and then explained, adding a nice bilingual element.
These captivating reads are sure to sustain your young reader's love for literature and all the different worlds books can open up for them. With any luck, their experience with these chapter books will instill in them a healthy reading habit that will help them become even sharper, more inquisitive, and more imaginative as they grow up.