Netflix original Enola Holmes is a total treat not just for fans of Sherlock Holmes or Millie Bobby Brown, but also for girls everywhere who are looking for a worthy role model to emulate.
Apart from the brilliant problem-solving scenes, heart-racing adventures, and impressive plot twists, Enola Holmes leaves us with priceless life lessons that are worth teaching our girls, if we want to send them off into the world ready to conquer whatever comes in between of them and everything that they want to achieve.
Here are 20 things we need to teach our girls, as inspired by Enola Holmes.
1. Women are capable of anything
Enola and her equally badass mother, Eudoria, existed in a time where women are expected to stay at home and be nothing more than mothers, daughters, and household servants. At the time, women were not allowed to enter universities, take up positions in government, or even vote. Women were seen as inherently weaker than men. But when Enola solved a mystery way before the best detective in the land (her own brother Sherlock Holmes) could, all while protecting another boy, Viscount Tewksbury, she proved that women can be just as capable, if not even more so, than any man.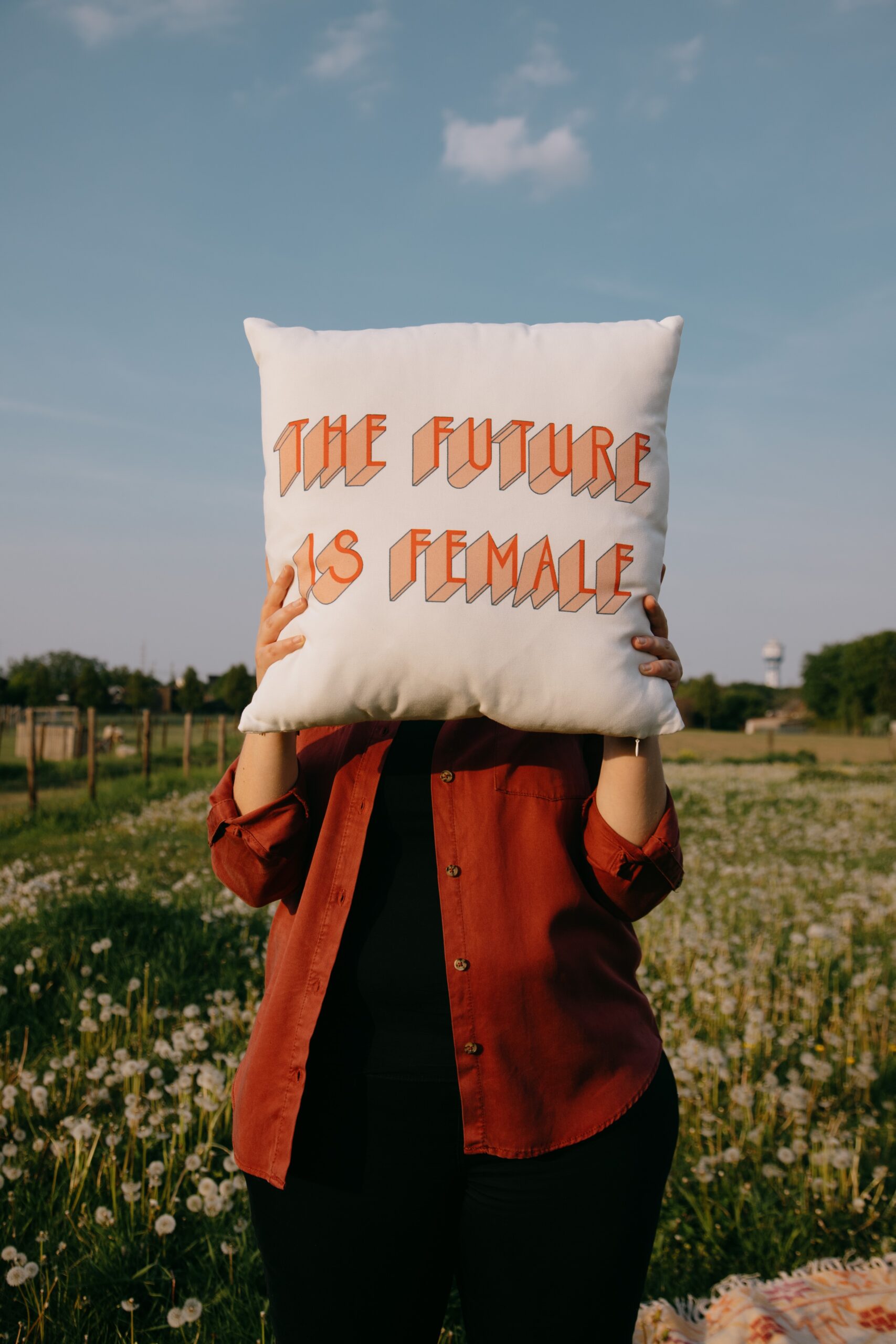 2. Their life, their decisions
"There are two paths you can take: yours, or the path others choose for you."
Eudoria's poignant reminder goes out to every girl in the world. Throughout a girl's life, she will encounter countless people who will try to tell them what they ought to or ought not to do, but in the end, the only opinion that should matter is their own. As long as they are satisfied with how they are living their own life, any one else's opinion is just noise.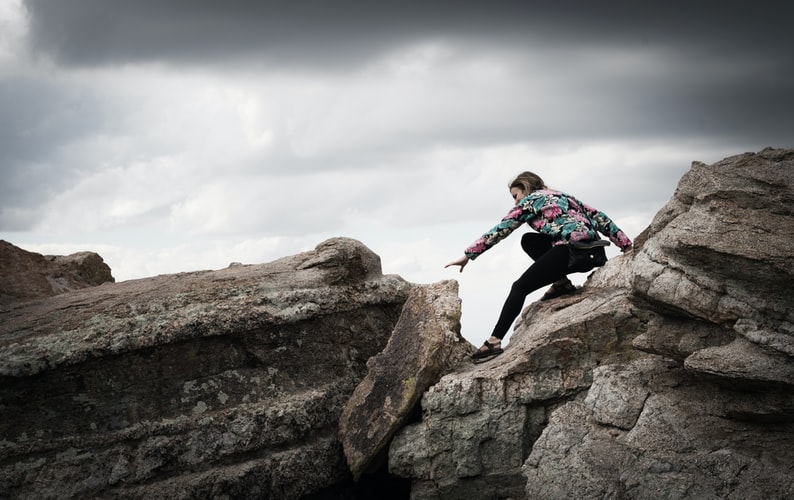 3. Taking risks is part of chasing success
Our girls should know that being successful does mean that they may have to take a lot of risks. It's all just a matter of knowing which risks to take, and what dreams would make those risks worth while. As Sherlock Holmes put it, "Sometimes, you must dangle your feet in the water in order to attract the sharks." 
Every once in a while, a movie comes and you just know it should be required watching for all the girls in your life. Enola Holmes is one such film, and here are 20 lessons our girls could learn from someone like Enola.
Click To Tweet
4. Learn to think critically
This is one of the main lessons one can learn from Enola Holmes: Accepting things at face value is one of the easiest ways to get deceived or cajoled into doing something that would put you in a vulnerable position. Can you imagine what could have happened if Enola made no further inquiry into the note her mother supposedly left her, telling Enola that they should meet at the Royal Academy of Arts? Critical thought is what prevented her from falling prey to one of her brother's tricks.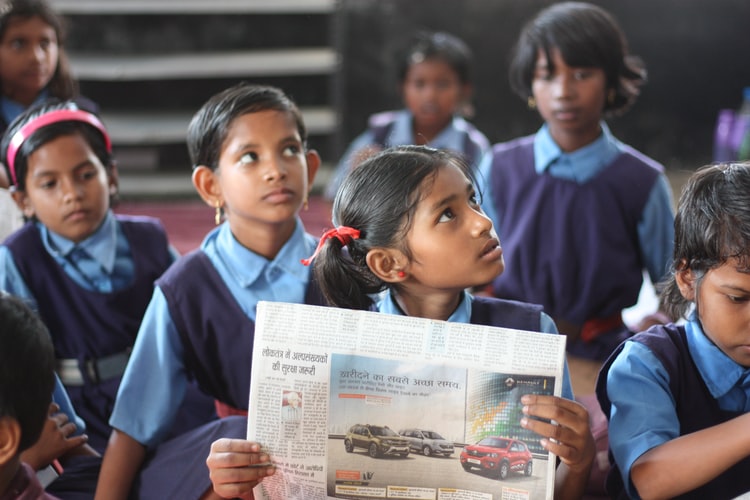 5. Never lose your curiosity
Enola's inquisitive nature made her a one-of-a-kind problem solver. Curiosity is one thing that is inherent in all kids, and adults really must do everything they can to preserve this. The moment our girls stop being curious about why the world is the way it is, that is when society will start to regress.
If you want to be the kind of mother Eudoria Holmes was to Enola, you could start with imparting these 20 valuable life lessons to all the young girls in your life.
Click To Tweet
6. If you want to change the world, you have to know what's happening in it
Even when she was living in the secluded area where Ferndell Hall stood, Enola kept herself updated on current affairs by religiously reading newspapers. This is an important lesson for our girls to keep themselves informed, because it is the first step to becoming productive members of the society they live in.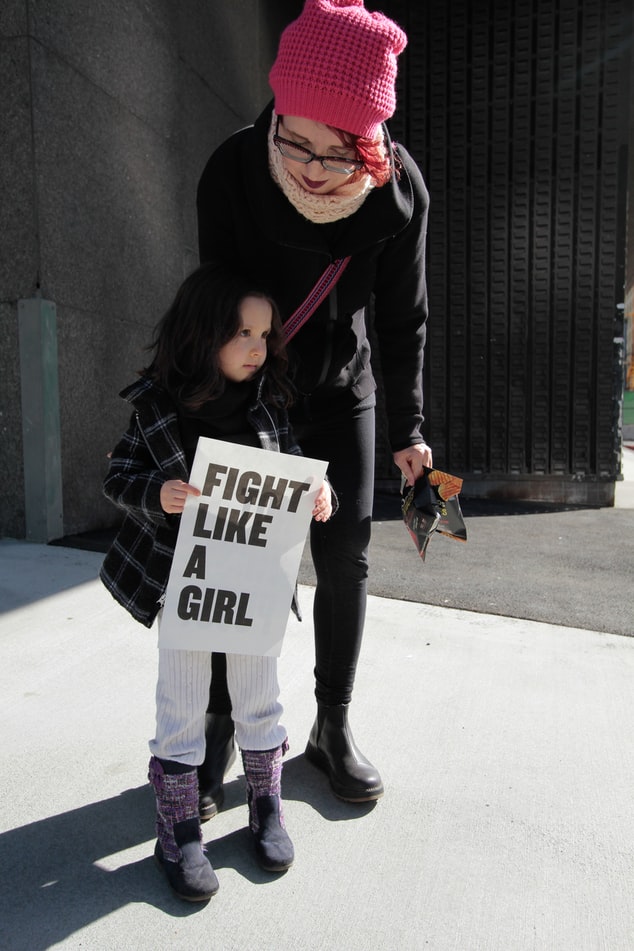 7. Know how to defend yourself
As Enola Holmes learned the hard way, the world is full of threats that may prove fatal for girls who have no idea how to defend themselves. We need to teach our girls basic self-defense and self-preservation instincts, so that they can survive regardless of any danger that they may find on the path they travel.
Whether it's being street-smart and savvy by carrying a personal alarm, or literally signing up for self-defence classes or picking up a skill in competitive or recreational disciplines of shooting sports, any of these will contribute to self-confidence and self-awareness.
If you're still looking for one good reason to make time to watch Enola Holmes on Netflix, here are 20 of them. Read on for 20 life lessons we need to teach our girls, as inspired by Enola Holmes.
Click To Tweet
8. Be wise with money
Knowing how to budget money is a life skill all girls need to learn. In the movie, Enola was not particularly careful with the money her mother entrusted her, which is how she ended up in a desolate inn despite paying for luxury accommodations. Our daughters must know how to handle their own finances, or else they might get tripped up by unscrupulous individuals, like that nasty innkeeper who sold her own tenant out for money.
Learning how to budget or learning to be careful with money comes from direct experience of both using, saving and investing with it. Getting comfortable with how money works and learning the ins and outs of how money functions and how it grows are essential life skills to learn.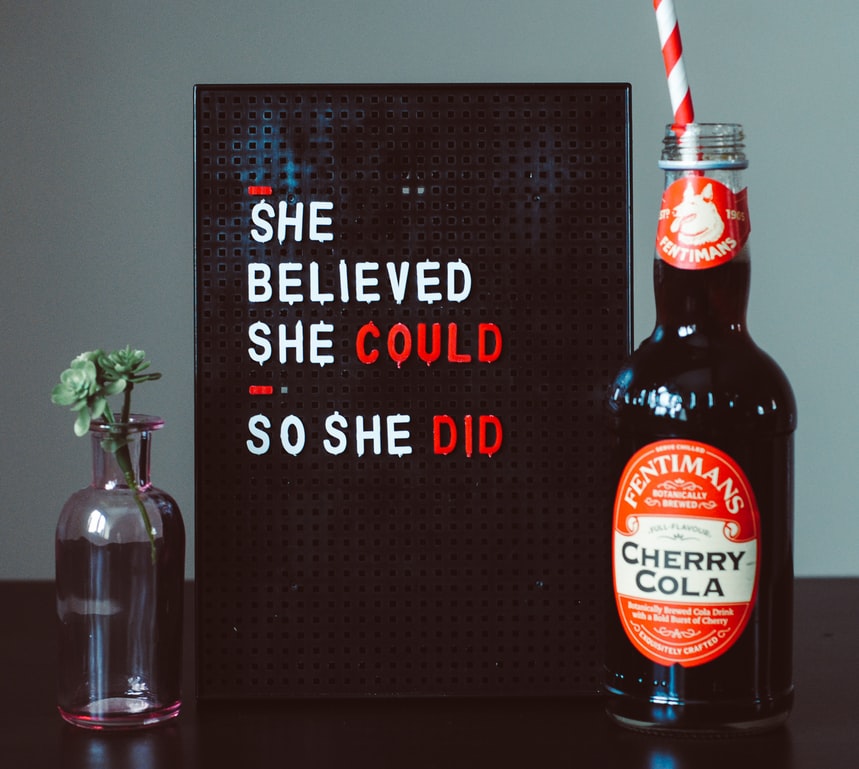 9. One's character is revealed in the face of a difficult choice
"There will come a time when you must make a hard choice. And in that moment, you will discover what mettle you truly have, and what you're prepared to risk, for what matters."
Being steadfast in one's principles, especially when these are being tested, is a virtue that speaks of a girl's strength and power.
From thinking critically to being wise with one's money, here are 20 priceless life skills that all girls must learn from Enola Holmes.
Click To Tweet
10. Intuition and intellect are equally essential
Enola Holmes read every book she could get her hands on, but when it mattered the most, she trusted her gut and it led her to finally reunite with her mother. This is a lesson for girls to learn that being book-smart and being street-smart are equally important for survival, and both must always go hand in hand.
11. Resourcefulness is key
From disguising herself as a man to escape her brothers to taking on the appearance of a grieving widow to avoid having to talk to people, Enola proved the value of being resourceful and making the most of everything that one has.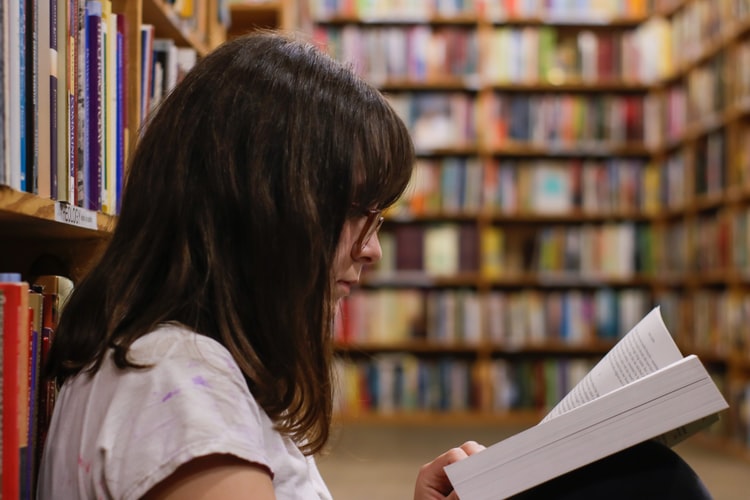 12. Never stop learning
When Enola's brothers chided their mother for teaching Enola things they thought a girl should not need to know, Enola defended herself and said she learned all those things (fighting, foraging, science, chess, etc) because she wanted to. It is important to convince our girls that learning never stops, and that they have every right to learn anything and everything that they want to know about.
This doesn't mean that they need to get qualified in every little thing they are interested in, but it is important for them to know that knowledge is out there, ready to be found whenever they are interested and willing.
13. Resilience is never giving up
The same way Enola rode her bike every day even though she never seemed to improve as a cyclist, she never gave up on finding her mother even when it seemed impossible. We must always teach our girls that failures and setbacks are inevitable in life, but what matters most is how they pick themselves up, dust their clothes off, and trudge on forward.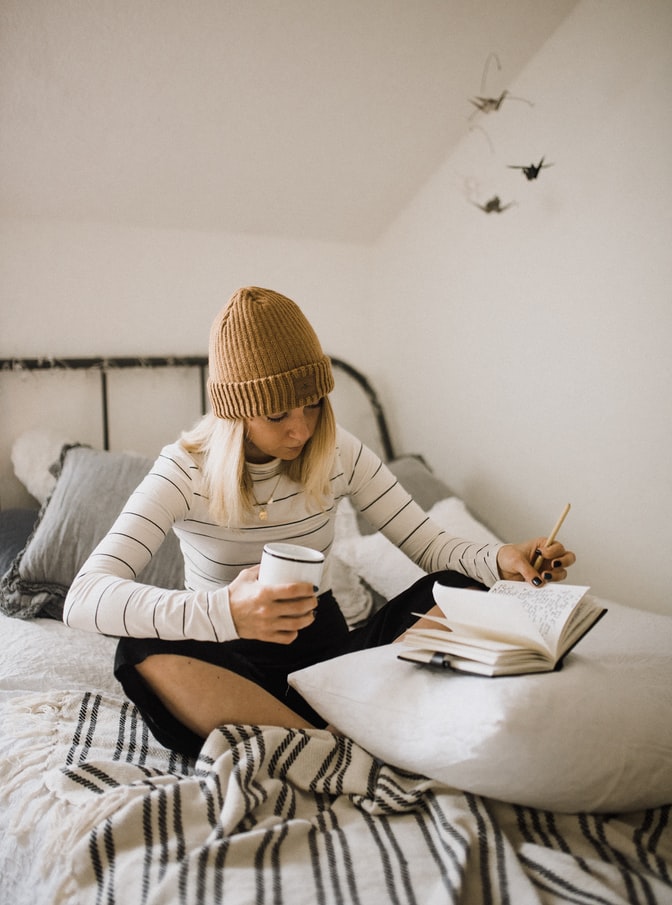 14. Focus, focus, focus
Enola's mother loved to remind her, "Paint your own picture, Enola. Don't be thrown off by other people." When it comes to building their own dreams and designing their own lives, our girls must be taught how to focus and keep their eyes on the prize, especially in this distraction-filled world. Regardless of how many people would try to derail their plans by telling them they're not good enough, or that they're doing things incorrectly, our girls should know how to focus on what they really want and how to get there.
Enola Holmes may not know how to embroider, but there are a lot of life skills she knows and can impart to girls of newer generations. Here are 20 of the best lessons we can teach our girls, as inspired by Enola Holmes.
Click To Tweet
15. But do not lose sight of empathy and compassion
There's a caveat to living life with laser-like focus. In the movie, Enola willingly distracted herself from her plan of finding her mother when she realized a friend was in grave danger. As good as it is for our girls to focus on their dreams, they must also know how to allocate time for things that really do matter, like their own health, or extending a helping hand to a friend in need.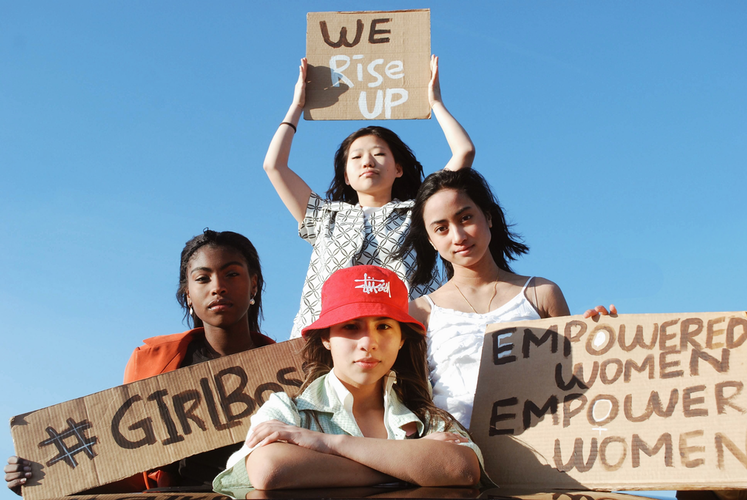 16. If you want to be heard, speak
Speak up. Take up space. Protest when you're being asked to do something against your will. Our girls must be taught that this is the only way society will listen and recognize their presence. Their voices deserve to be heard, so they must speak up, loudly enough to ensure that they are heard.
17. Trust people who deserve it
Enola Holmes practiced caution around her own brothers but trusted Tewskbury to keep her identity a secret. This is a lesson that our girls need to understand — trust is to be earned, not simply given to someone just because they're a relative or a friend. Trust is a valuable thing that must only be given to those who have proven themselves deserving of it.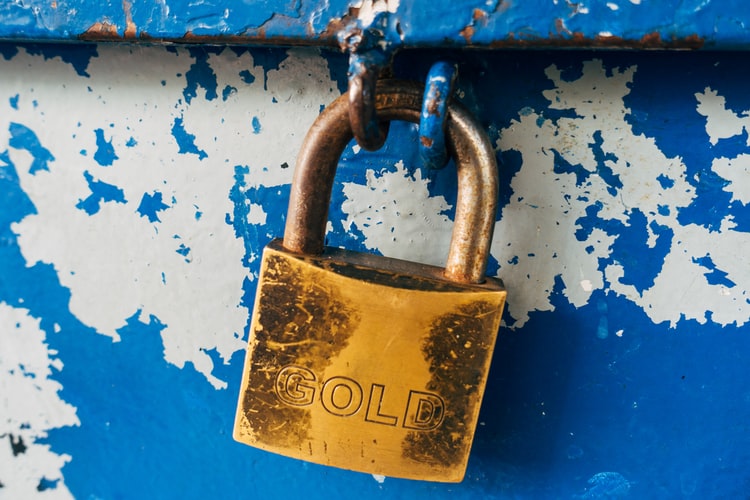 18. Put premium on your privacy
"Mother believed privacy was the highest virtue, and the one most frequently violated."– Enola Holmes
People who feel entitled to encroach upon our girls' privacy should not be given any time of day. Girls need to be taught that they are the masters of their own time and selves, and that their privacy must be respected at all times.
19. Alone time is not inherently bad
Unfortunately, there is still a stigma against people who enjoy being alone. However, even when she was abandoned by her own mother (for noble causes, as we very well know), Enola managed to go on with her life, solving problems, and finding herself along the way. This should teach girls that being alone does not equate to being lonely. In fact, spending time with one's self from time to time is a luxury that must be taken advantage of. Finding peace in solitude is such an understated gift that all of us could benefit from, every now and then.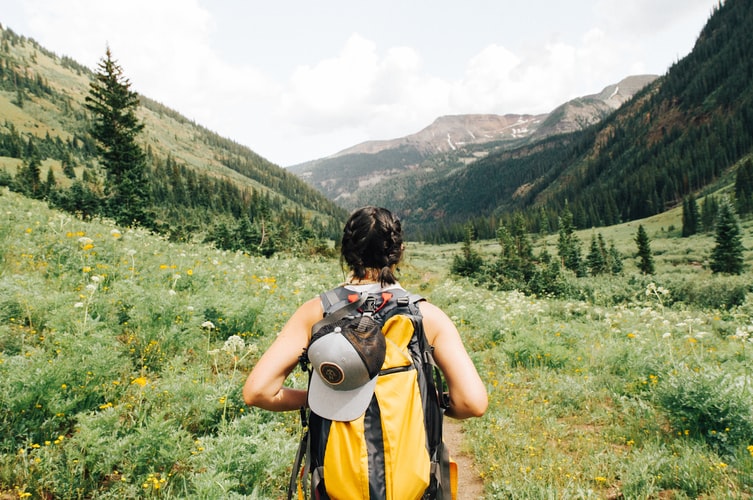 20. Learn practical survival skills
Enola may not have known how to embroider, but she knew how to distinguish edible fruits from poisonous shrubs, she knew how to light a fire, how to disguise herself, how to negotiate, and how to apply first aid. These are practical skills that any girl would be fortunate to learn. No matter where they go or where life may take them, these skills will ensure that they can get themselves out of any sticky situation.
Needless to day, Enola Holmes should be required material for all girls who are on a quest to survive in the kind of world we're still trying to develop and improve. Whenever they're faced with a tough situation growing up as a girl in a man's world, they must be able to remember Enola, and how she managed to defy society's expectations to blossom into the kind of woman she decided she wanted to be.
RELATED: 15 Essential Tips to Grow your Self-esteem and Confidence for Teens
Enola Holmes was originally created as a character in the Young Adult fiction detective series of novels by Nancy Springer. Enola is the 14-year-old sister of Sherlock, who is 20 years her senior. The series comprises of 6 books, the first of which has been adapted in to the film, produced by Millie Bobby Brown and her sister, Paige.
Watch and Share Our Video