New iPad square edge design and powerful chip on the iPad Pro 11 and 12.9 (2020) may be out of reach for most students because of its high costs. But, with the launch of the new iPad 2020 and iPad Air 4, Apple changes that by bringing the powerful A12 Bionic chip used to power the iPhone XS and XR (end of 2018) to the entry level iPad 2020 and new iPad Pro design and the latest A14 Bionic chip (also on iPhone 12) to the iPad Air 4.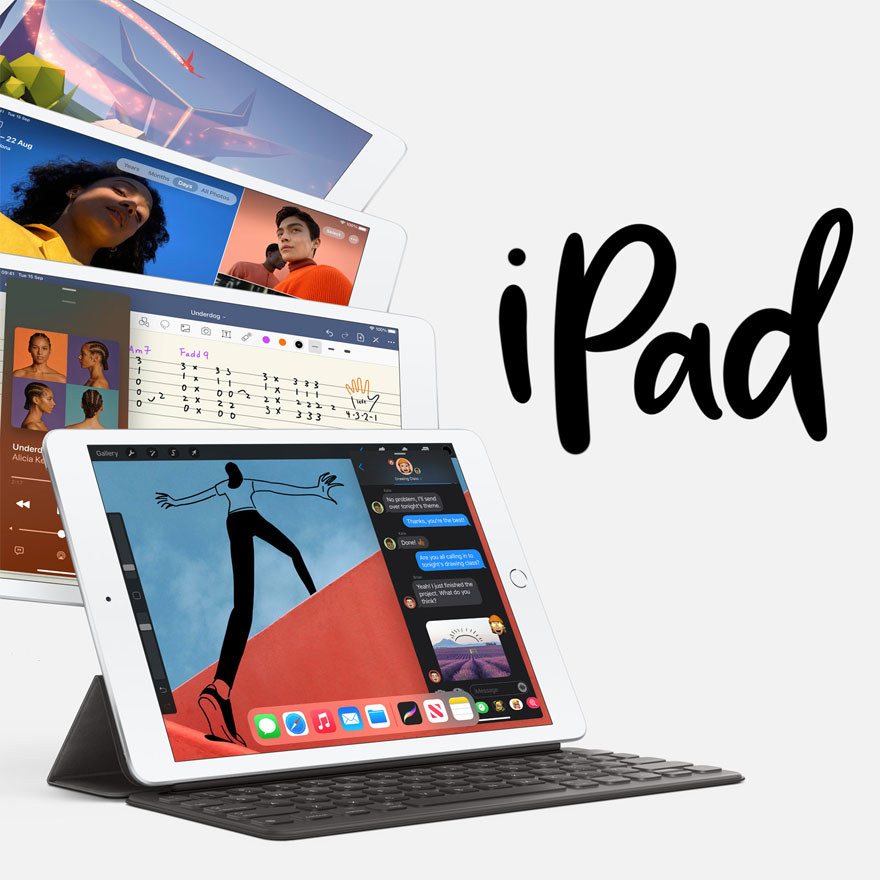 Entry Level 8th Generation iPad 10.2-inch (2020) is Faster and Smarter
Those hoping for a big update to the most affordable iPad 10.2-inch (8th generation) is once again disappointed. The entry level tablet gets an enormous boost to its processor, upgraded from A10 Fusion chip to A12 Bionic chip, but everything else staying virtually the same.
Still, it's not completely a bad thing. That A12 Bionic chip on its own brings with it not only speed and faster performance but better efficiency. It has more cores (6 vs 4-core on the A10), faster GPU and a Neural Engine with up to 8 cores for machine learning, photo and video editing and Augmented Reality (AR) applications. All that for the same price as last year's model.
Compared to the A10 Fusion chip, the A12 Bionic achieved an average of 1.47 times faster than the A10 Fusion based on a handful of benchmarks. This is not far off from Apple claims of 40% performance gain over previous iPad 7th gen.
What we find most disappointing is the starting storage. Apple stuck to 32GB base storage with the next storage option at 128GB. A great disadvantage if you were to use it as your main portable computer for school, college or university. We suggest opting for the 128GB version.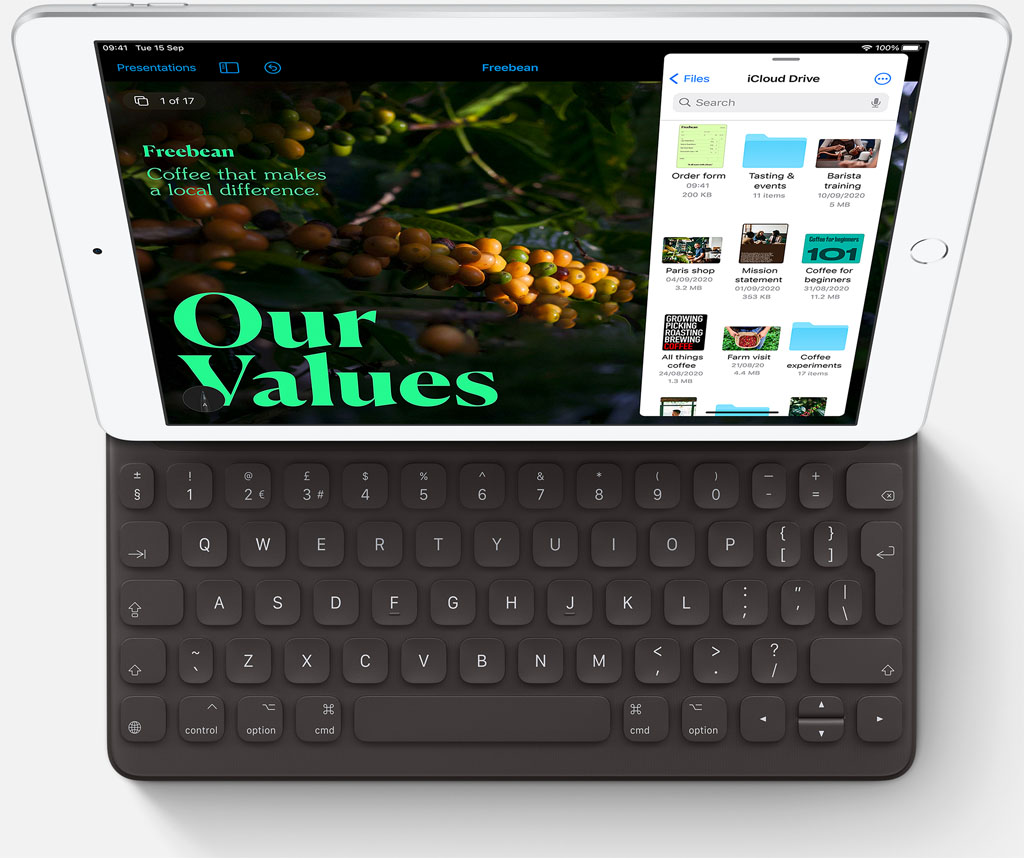 Make the iPad Education Ready – Must have iPad accessories: Apple Pencil, Lightning Flash Drive, Smart Keyboard and Apple Pencil charger
To make it work as the main portable computer for education, you will need the optional Apple Pencil 1st Gen and the Smart Keyboard. It may not come with a USB-C port but you can get your hands on accessories such as lightning to external display or lightning to USB flash drive for extra storage.
Remember, since the previous generation iPad, Apple has included a bigger 10.2-inch display moving from 9.7-inch and Smart Connector for the optional full-size keyboard. Also, if you are getting the first generation Apple Pencil, do yourself a favour and get a dedicated Apple Pencil 1 charging station. Sticking the Apple Pencil to the lightning port at the bottom of the iPad just looks precarious and awkward.
Apple Pencil Charging Station
We also recommend a cloud storage solution such as Google Drive, OneDrive, iCloud Files or alternative to allow you to quickly synchronise, access and share your work with the desktop, laptop or other devices you may have.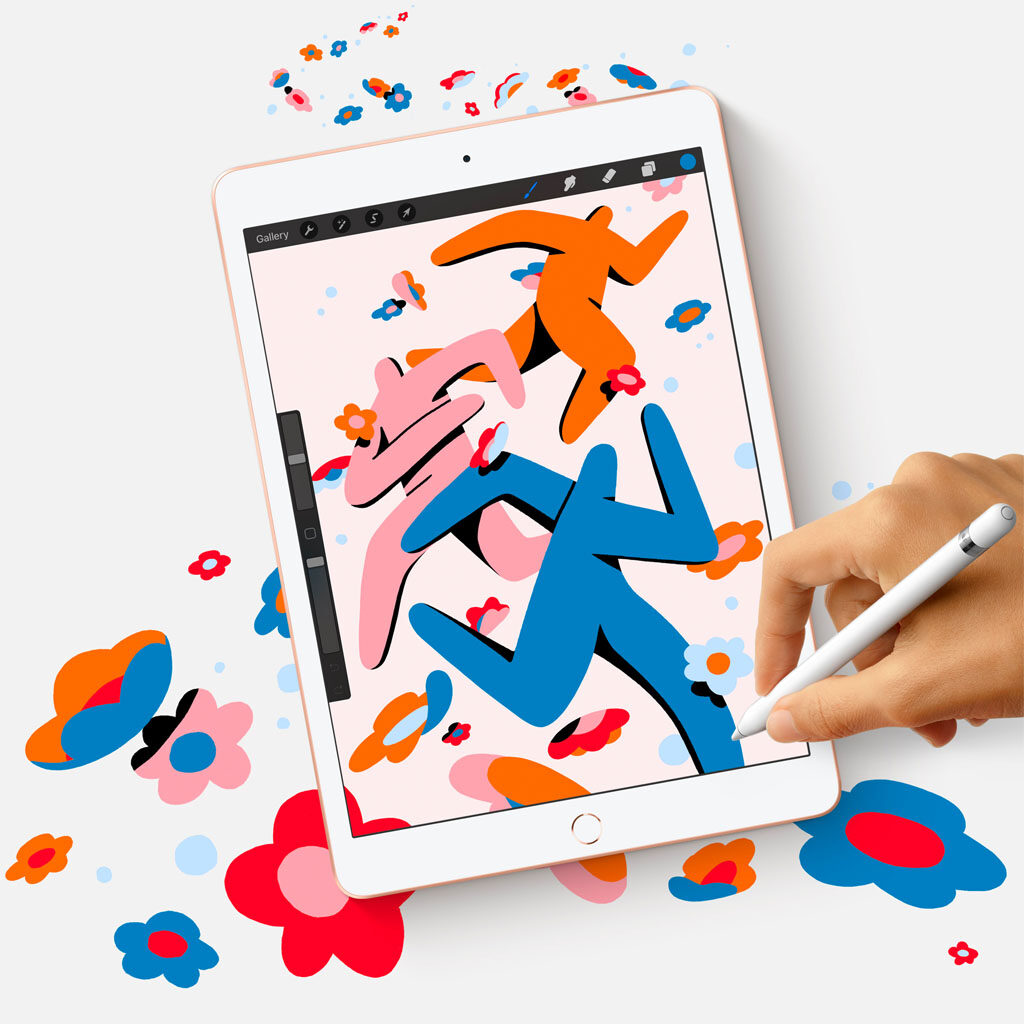 Other Features on the iPad You May Find Useful for Education
These are features retained from previous generation, nothing outstanding, still that old slate design that seems to never go away:
10.2-inch Retina Display 2160 x 1620 pixels 500 nits brightness with HDR support
Touch ID on the home button
WiFi only or WiFi and LTE options available
8MP main rear camera with f/2,4 aperture, 1080p Full HD recording
1.2MP Face Time front facing camera with 720p HD recording
all day battery life of up to 10 hours
iPadOS 14 with multitasking, better pencil support
For some downtime, the tablet supports PlayStation or Xbox controller so you can blow off some steam with Apple Arcade games or other multiplayer games.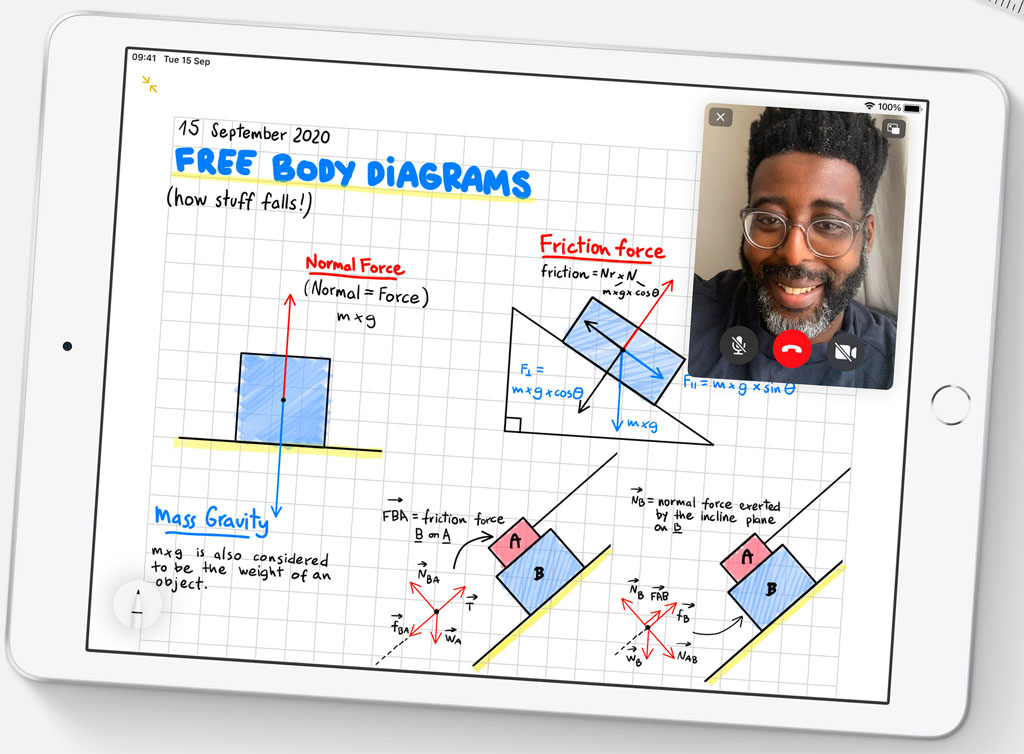 The fact that the iPad, the most affordable tablet from Apple is equipped with flagship processor from just two years ago makes it a great value buy. The look may not inspire you to reach for your wallet immediately, given its dated design but it has been proved to work well in an education environment. Plus, there are plenty of third party accessories for it to make it even better for less. The bottom line is, the now even more capable iPad 2020 allows its users to access tonnes of useful apps, jot, mark up, draw and scribble on the screen with the Apple Pencil or use it like a laptop with a Smart Keyboard and iPadOS's streamlined interface.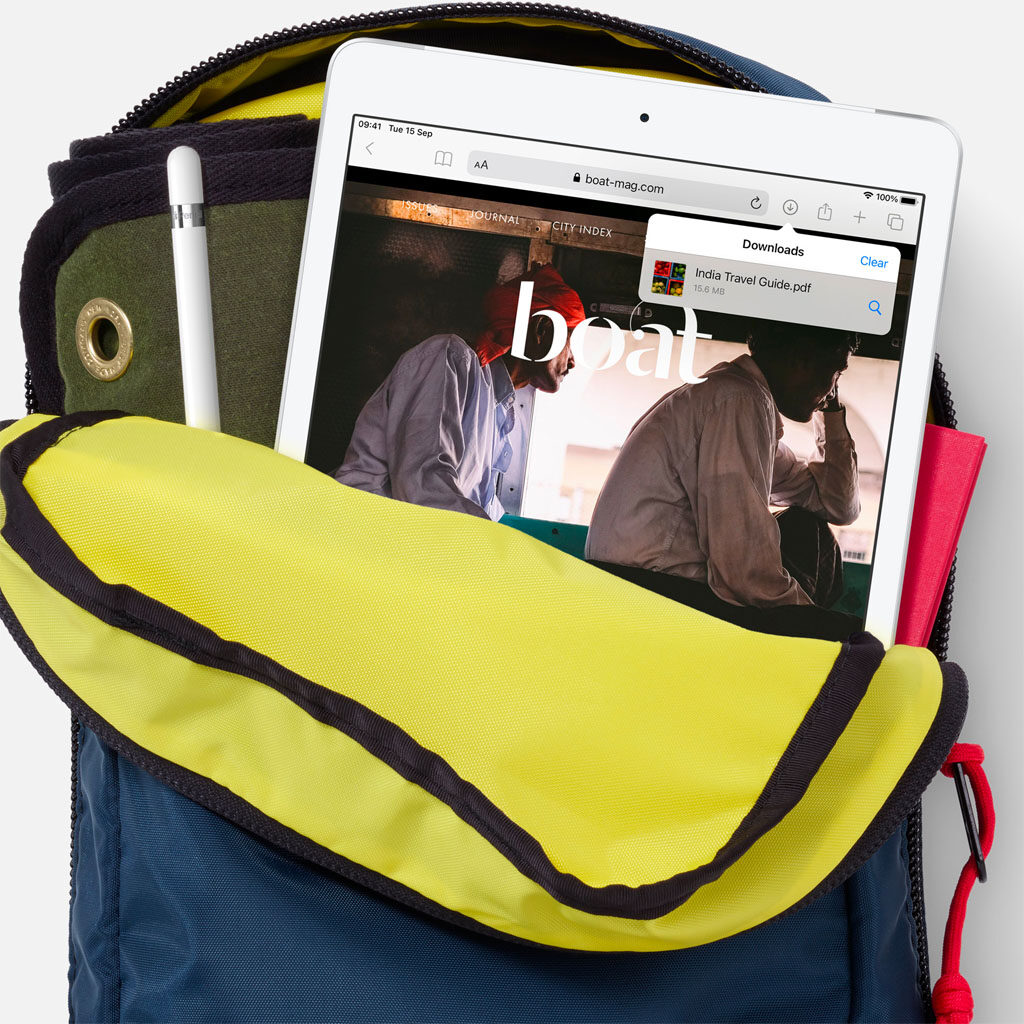 Apple iPad 2020 Alternatives: Tablets with Stylus and Detachable Keyboard
It may cost more than the iPad but if does come with a bigger 10.5-inch multi touch display, Intel Pentium Gold 4425Y processor, 8GB memory and 128GB Solid State Drive. Most importantly, it comes preloaded with Windows 10 S, a familiar interface for most. Throw in the optional Microsoft Surface Go Type Cover (or 3rd party option), Surface Pen and Surface Mouse and you get yourself a versatile 3-in-1 device; tablet, studio with kickstand extended to lift the tablet at an angle and laptop with the optional keyboard. Like the iPad 2020 with accessories, it can truly be the only portable device you will need for college or university. With 10 hours of battery life and quick charge, it is enough to power you through your daily grind. To make it go further and faster, consider the Intel Core m3-8100Y model.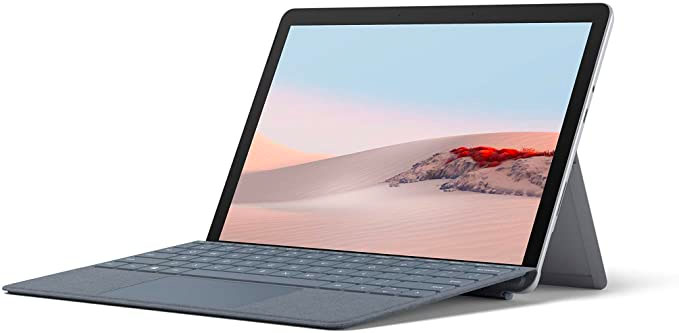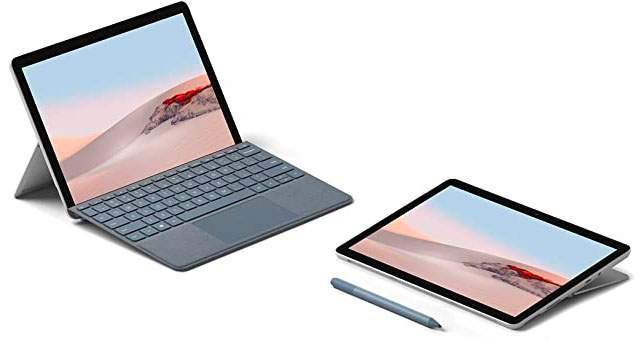 If you are already reaching for the top of the line Microsoft Surface Go 2, you might as well consider the 4th generation iPad Air. The tablet now adopts the new square edge design and is almost indistinguishable from the iPad Pro 11-inch given how similar the screens, design and dimensions are. Top reasons for considering the iPad Air is 10.9-inch Liquid Retina Display, colour choices, USB-C connector, Apple Pencil 2nd Gen and magnetic charging support. It also comes with Smart Connectors to support both Apple Magic Keyboard and Apple Keyboard Folio designed for iPad Pro 11. Read about why I would buy the iPad Air 4th Generation over iPad Pro 2020 over at our sister site Colour My Tech.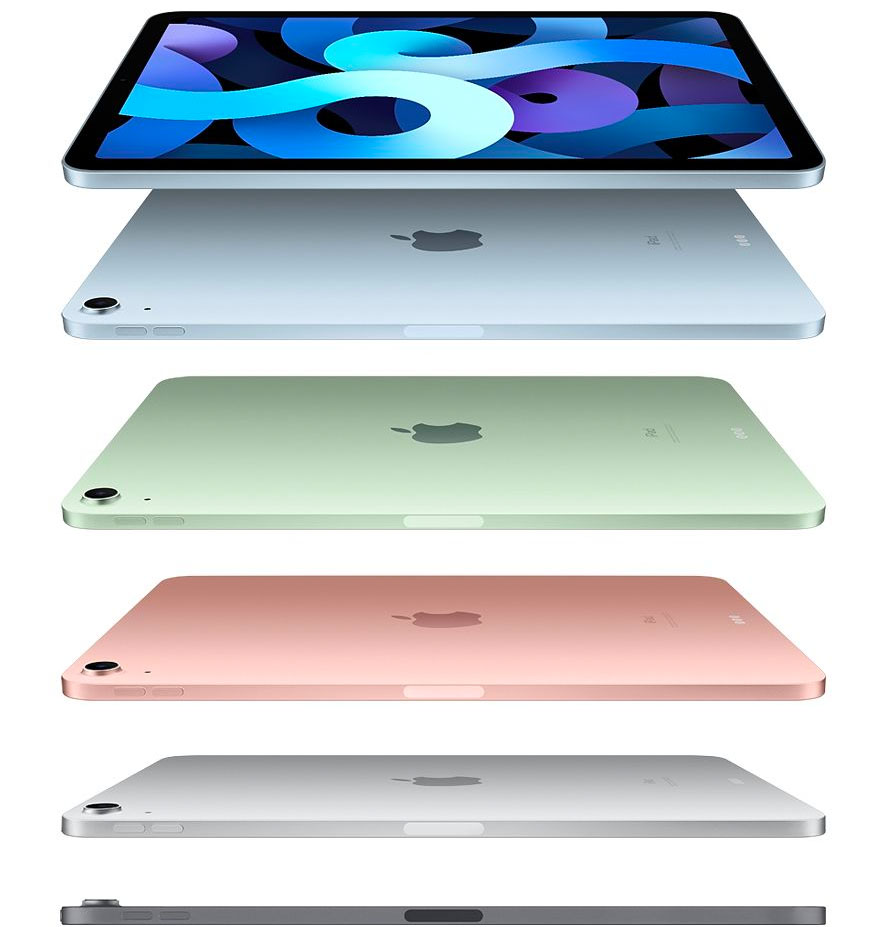 Moving on, we have another big tablet with 11-inch 120Hz display, 6GB RAM and 128GB storage, the Samsung Galaxy Tab S7. Powered by Qualcomm Snapdragon 865+ processor, it will take on any apps and games, including multitasking with ease. It also comes with the S Pen included with magnetic charging support. So, while it may cost more, add the price of the optional stylus for your chosen tablet before comparing it to the Tab S7.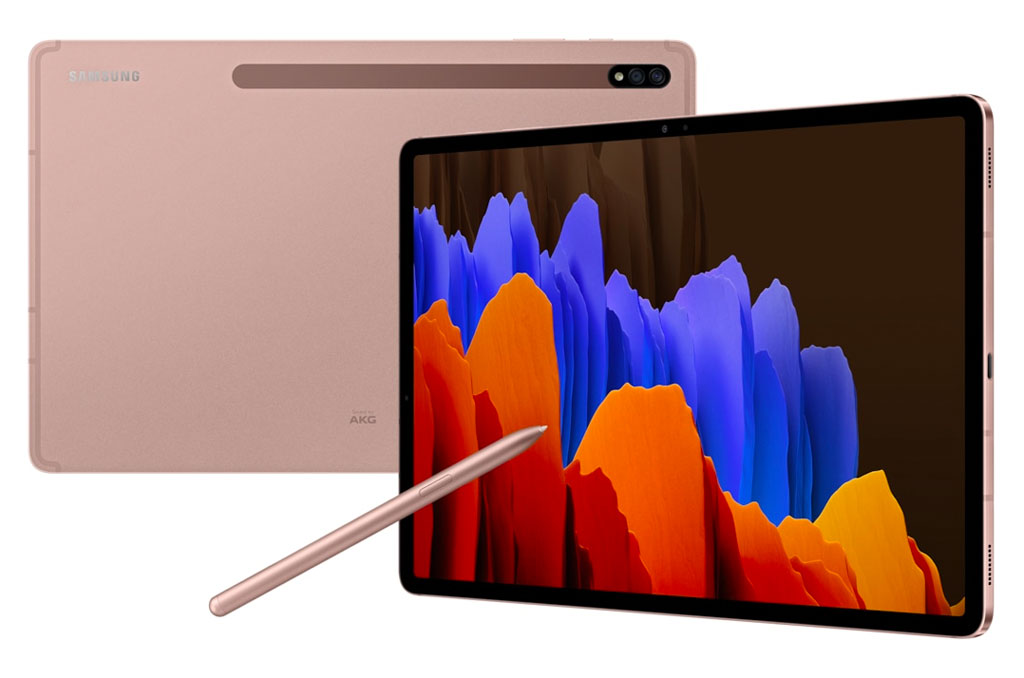 The built-in Bluetooth sensor lets you turn the S Pen into a remote with gesture commands, perfect for presentation and media controls. Finally, the tablet is equipped with a dual camera setup 13MP + 5MP (ultra wide) on the back and 8MP camera in front, quad speakers tuned by AKG with Dolby Atmos support, microSD slot that can take up to 1TB memory card, 15 hours battery life and USB-C for quick charging. Just like the other options here, consider the Keyboard Cover with touchpad to use the tablet as a laptop.
Around the same price as the iPad 2020 but with more memory at 4GB and 64GB storage plus the the stylus thrown in is the Samsung Galaxy Tab S6. The tablet looks sleek and more up-to-date in Angora Blue or Oxford Grey and full 10.4-inch rounded corner display (2000 x 1200 pixels), like those you get on the iPad Pro. Other nice touches include AKG tuned dual speaker with Dolby Atmos technology, microSD card slot that takes up to 512MB extra memory, USB-C connector, free MS Office apps like Word and Excel and a huge 7040mAh battery for up to 12 hours video playback. This is by far the strongest alternative to the iPad 2020 when considering what you can afford with iPad money. Use it with the optional keyboard cover and DEX and you have a hybrid tablet that is great for both work and study with multi-tasking in mind.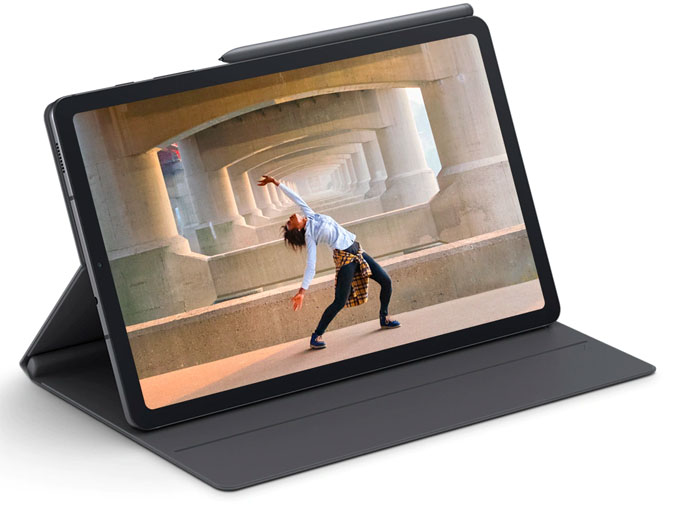 Also, don't forget the Samsung Galaxy Tab S6 10.5-inch, the previous flagship tablet is still available with 128GB or 256GB storage and offers 2-in-1 hybrid experience with optional detachable keyboard and S Pen.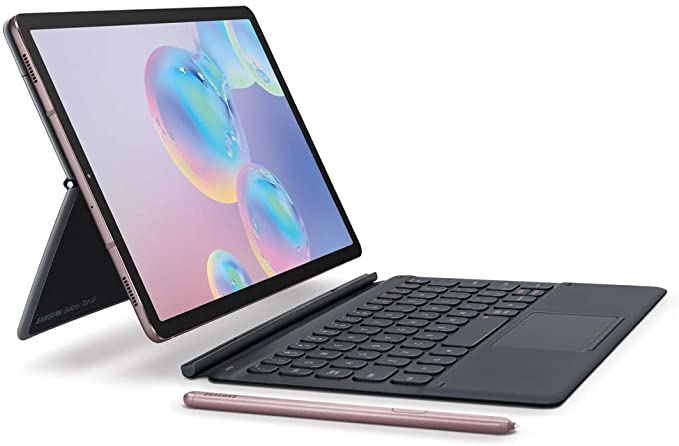 It may cost a little more than double the price of the entry level iPad and even more when you add the Apple Pencil 2nd Generation and Keyboard Folio or Magic Keyboard but the iPad Pro 11-inch 2020 model is a powerful desktop class machine. Powered by Fusion A12Z, it is designed to be a Pro-level tablet with dual camera, flash and LiDAR sensor on the back and Face ID sensor and Face Time camera on the front. It is the epitome of a full iPad experience. Use the USB-C port to connect to camera, accessories, storage or external display and carry out computing tasks normally reserved for full size desktops like 4K video editing, sound mixing, Photoshop and more. If you are a power user, this is the iPad to go for.