A child's creative imagination is limitless. While adults often struggle to think outside the box, kids are not even aware that there is a box to speak of. In a child's world, nothing is yet so impossible that finding creative solutions seem like second nature to them.
Such powerful imaginations allow for creative expression and unbridled play in kids. Later in life, though, the same creative streak plays a much more crucial role when they are faced with problems and are put in situations that require creative solutions.
Parents, guardians, and teachers must therefore learn how to protect and cultivate creativity in young children so they don't lose it growing up, even as they get more and more attuned with reality and the burgeoning demands of daily life. The onus is on adults to reassure kids that there is always space and time for them to practise and develop their creativity. Older children may have a harder time learning to 'let go' and learn to embrace their creativity, but that's not to say it can't be done.
For younger children though, here are our recommended ten ways to encourage creativity in young children.
1. Provide the right resources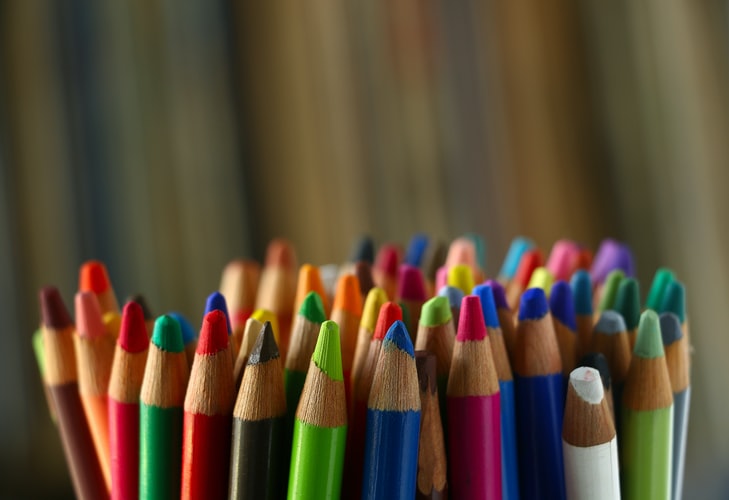 While not limited entirely to creative self-expression, creativity flourishes when kids are allowed to practice it. Thus, children who show a natural interest in music, dance, visual art, and other practical applications of creativity must be given enough resources to enhance their skills.
Kids who exhibit love for drawing should never run out of papers and sketchpads to spill their ideas on; children who are musically inclined should have musical instruments and accompaniments around; the ones who have a flair for fashion should have access to scrap fabric and age-appropriate sewing materials.
To find out the kind of resources your child needs, you have to be attentive. Observe what piques their interest and what makes their eyes sparkle. Ask them questions about what they like doing, and make sure they have enough resources to do these things. It doesn't have to be expensive, too. In fact, upcycling old stuff in your house for creative purposes can be a nice lesson in creativity in and of itself.
2. Let them be messy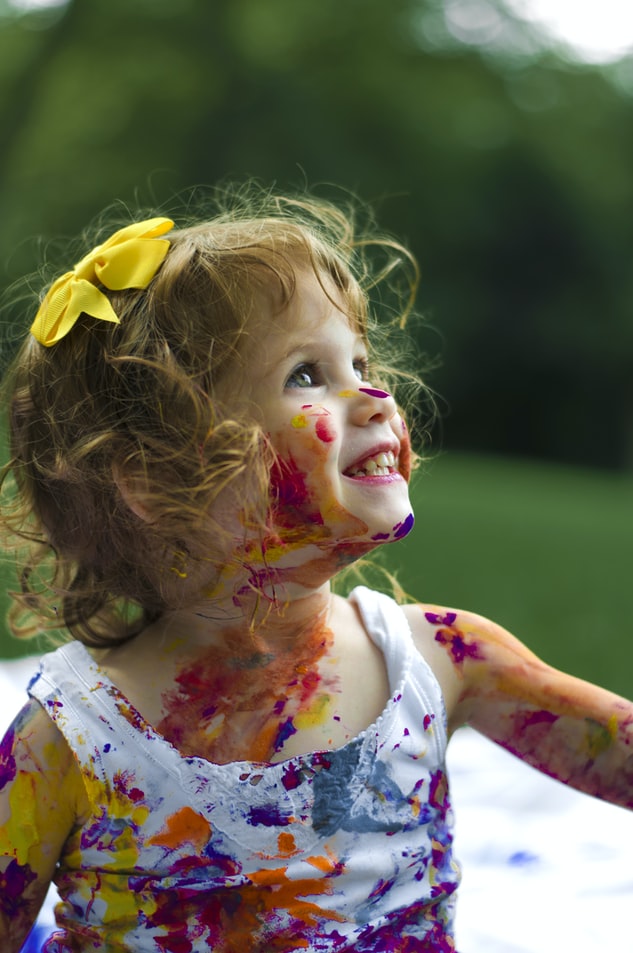 One of the most important resources you can provide to foster creativity in young children is space. Parents can sometimes be too obsessed with keeping things spic and span that they end up being too restricting against kids' creative pursuits. Young children need enough space where they can be reasonably messy during their creative trances.
You don't even need a fancy playroom for this. A corner in the living room, backyard, or garage would do as long as you don't mind that spot being messy all the time.
There are no limits to a child's creativity -- except the ones set by adults during their formative years. Here are 10 ways to avoid being that person who destroys a child's creative imagination.
Click To Tweet
3. Respect their creative space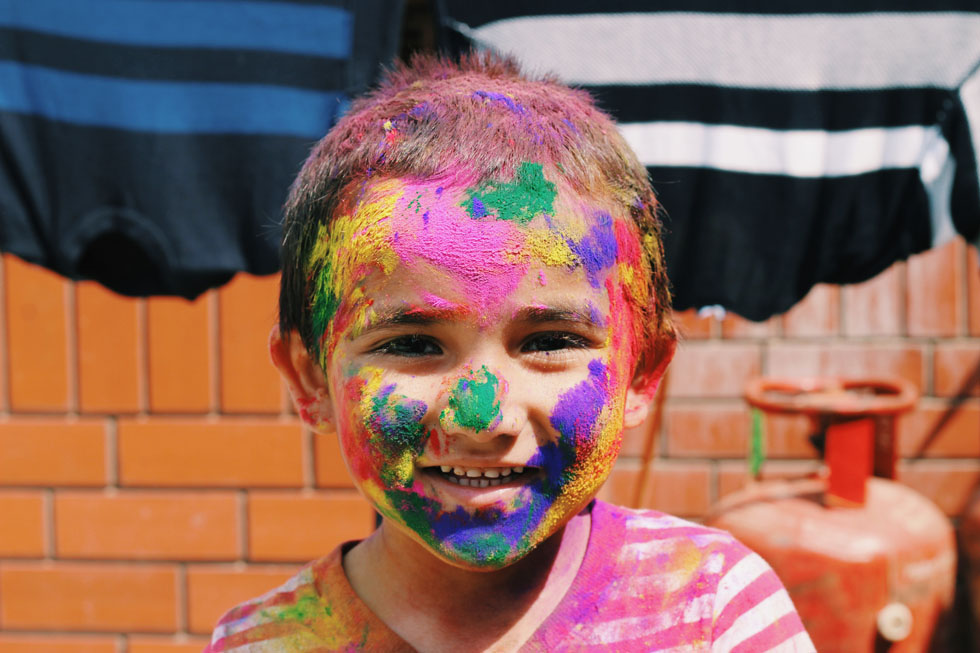 Once you have designated a creative spot for your child at home, you have to respect that space. No matter how tempted you are to tidy up this 'creative corner' the moment your kid falls asleep, you have to hold back because it's important to give your kid power and autonomy over this creative space. It's a spot where their imagination should be able to run wild and free, so refrain from managing it.
Respecting a child's creative space does not only cover the physical area where they practice creativity — it also covers their creative headspace. When you notice that your kid is experiencing a sudden surge of creativity, try not to disturb them too much, except for non-negotiable matters like meals, schoolwork, or other urgent house chores. Inspiration doesn't come very often, so you have to give way for it when it does.
More than being an innate talent, creativity is a skill that can be honed and developed through practice and encouragement. Here's how you can develop it in your child.
Click To Tweet
4. Get them the right toys
Not all toys are created equal. There are some whose primary function is to entertain, as opposed to toys that are carefully designed to foster creative thinking and imaginative play.
Puzzles, LEGOs, molding clay, and building blocks are top choices since these toys allow for free play and do not impose a lot of hard and fast rules as to how kids should play. Dolls and puppets are likewise instant classics since these provide ample opportunity for imaginative role-playing.
When playing with kids, it is also important to hold back on correcting them, even when they're not playing by the book. Rules should not apply to unrestricted play because nothing kills creativity faster than telling kids that they're not playing properly. For example, if your kid insists on lining up LEGOs instead of sticking them together to build figures, make sure you show them the 'common way' of doing it but reassure them that they can play with the toys however they want to.
Kids need more than just LEGOs to develop their creative side. Here are 10 of the best practices to encourage kids to let their creativity run wild.
Click To Tweet
5. Find something to compliment in their art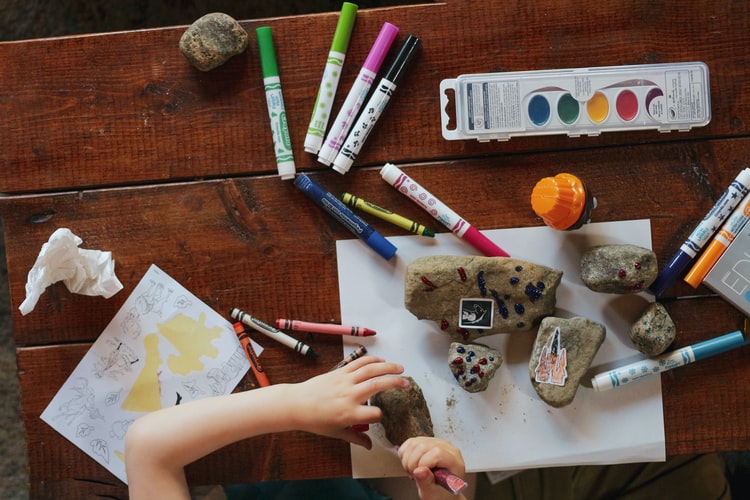 Another surefire way to dampen a young child's creativity is over-criticizing their artwork– may it be a single stanza poem, a monochrome drawing on MS Paint, or an impromptu dance performance before bed. However, it's also not advisable to over-compliment kids for their works, since telling them that their work could be in a museum or is the 'best you've ever seen' contributes to having inflated egos and distorted perceptions of reality.
The best way to encourage creativity in a child that likes to make art or perform is to find something you genuinely like about their work and compliment that part specifically. It could be as simple as their choice of colors in a painting or their choice of song for a performance. This will encourage them to keep on creating while subtly letting them know that there will always be room for future improvement.
There's nothing sadder than watching a child lose all semblance of creativity. Here are 10 ways to prevent that and encourage free imagination instead.
Click To Tweet
6. Ask their opinion
As mentioned earlier, creativity goes beyond creative expression and artistic outlets. Young children can demonstrate their creative streak in solving real-world problems, too. You can help them develop this skill by soliciting their opinions and ideas on things like how to cheer up the dog when it seems sad, or how best to rearrange the furniture in their room.
This allows kids to practice critical thinking while also letting them know that their views and ideas matter and count.
7. Never shoot down their ideas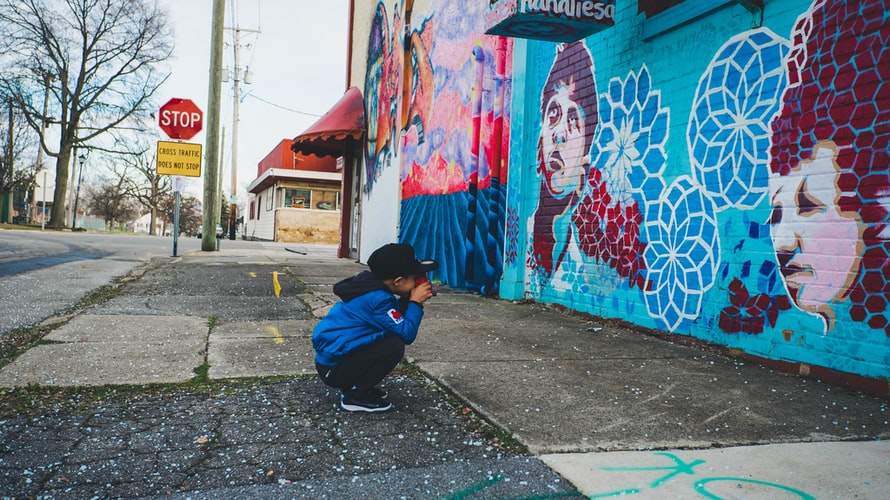 In relation to the point discussed above, you have to prepare yourself that when you do ask young children for ideas, their input might not make any sense at all. They might come up with something ridiculous, even. Again, be reminded that kids don't just think outside the box — they don't even know that there's a box.
Mocking or dismissing their ideas outright can crush young children's creativity and imagination, not to mention hammers their self-esteem in to the ground. You may have to be willing to work around their idea, no matter how impossible it may seem at first. If their idea just won't work, you have to help them realize that without telling them explicitly. Ask a lot of 'what if' questions to lead them to realizing that they need to come up with more ideas.
When they give an idea that's eccentric but workable, entertain it and build on it until it becomes a truly feasible solution to an actual problem. The satisfaction and fulfilment they will gain from having contributed to a viable idea will inevitably motivate them to practice more creative thinking in the future.
8. Entertain all their questions
Another way children show their creative side is by asking questions — or a thousand of them every day. There's no sugarcoating how exhausting it is to answer all the questions on a toddler's mind, but you have to genuinely try. Never show that you are getting impatient or frustrated with their never-ending questions because being curiously inquisitive is a good sign that you are raising a thinker.
You don't have to have all the answers, too. Sometimes, all you need to do is show your own curiosity when your child has a question you don't know the answer to. Then, both of you can work together in finding out the answer, it may be by asking other people, conducting experiments, or finding answers online.
It takes a village to raise a creative child. Here's how you can do your part as a parent to ensure that your child doesn't lose his/her creative spark.
Click To Tweet
9. Offer to enroll them in classes
If you think your child has enough natural talent and creative juice to actually do art for a living when they grow up, the best kind of support you can give them while they're young is offering to enroll them in classes.
There are classes for all sorts of creative endeavors, and you'd be sure to find one that your kid will actually enjoy. Still, you have to be careful about overworking your child. No matter how much they love creative expression, when they start feeling like it's a chore or a task they have to do, they might very easily fall out of love. Formal classes do have this effect on some kids, so you have to be mindful of your child's response to such a set-up.
10. Don't incentivize creative work
Finally, you have to recognize the difference between encouraging creativity and incentivizing it. The former allows kids to explore what they really want to do, while incentives interfere with the creative process by confusing children about the value of their work. Remember that they must be allowed to enjoy the process of creating, instead of whatever reward they may gain in the end.
For example, even when your child enters an art contest and wins, try not to focus entirely on the win, but on their skill and attitude while competing. This will encourage them to appreciate the process more than the result. This is so that if they do not win in the future, they won't take it hard since they learned to enjoy the creative work more than any reward they could have gained from it.
Always remember that it takes a village to raise a child. More often than not, kids who lose their creativity early in life were ridiculed instead of encouraged to let their creativity and imagination run wild. By doing just some of the 10 things on this list to the best of your ability, you can encourage and embed creativity in to the life of your youngster instead of being the reason why a child loses his/her creative spark.