We all get by with a little help from our friends. As social beings, we humans spend so much of our energy finding our people — the ones we can share lunches and secrets with, the ones who are always a snap or a Zoom call away, the ones who are for keeps.
Finding real friends is a difficult endeavour, which is why some people don't bother discerning the people who are good for them from the ones who are not, and would simply open their hearts for everyone. Unfortunately, doing this also makes you more vulnerable to people who don't care about you as much as you do about them.
For instance, when someone you barely know tells you, "I don't feel like hanging out with you today," you are bound to ignore it and never think of it again. Now, imagine hearing it from someone you think of as one of your closest friends. This simple comment will surely eat away at you for days, and will leave you overthinking, wondering just what could be wrong with you.
When a stranger says something mean or does something terrible at your expense, it is a lot easier to shrug it off than when it is done by someone you consider a good friend. We all take things personally — sometimes to a fault, especially when it's someone we hold dear in our life.
However, there are a lot of ways to safeguard our hearts from the horrible pain of internalising everything said or done by other people. Here are some tips on how not to take things (too) personally.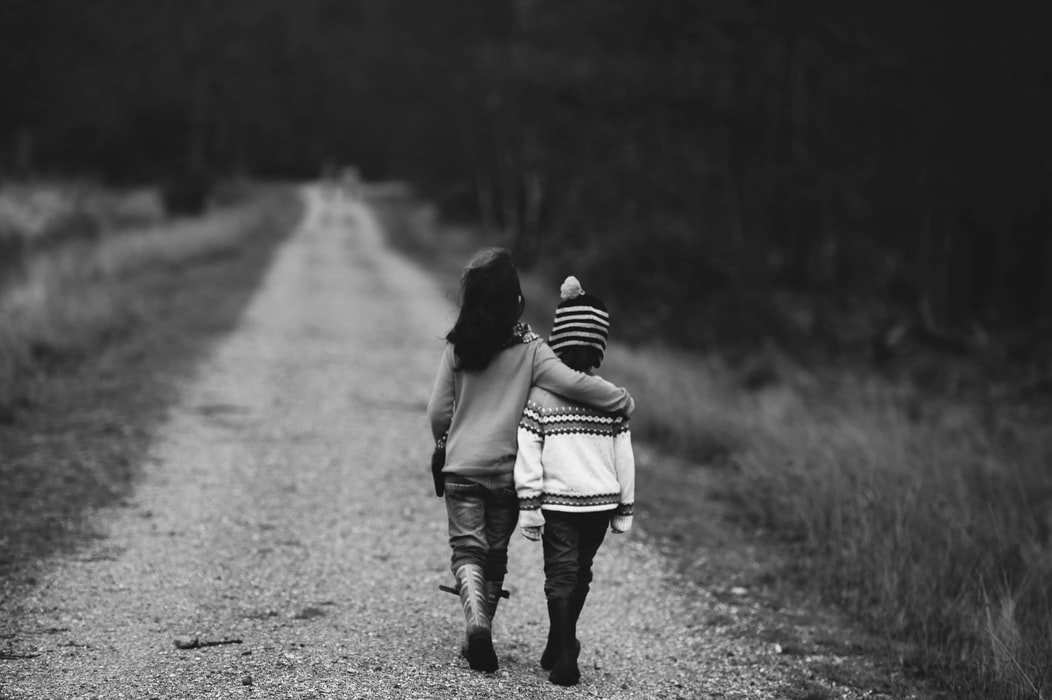 Blaming yourself for the terrible treatment you're getting from other people is the best way to crush your inner peace. There are things in life that you simply shouldn't take things personally. Here's how you do it.
Click To Tweet
1. Put Yourself In The Other Person's Shoes
Quite frankly, the best way to not take things personally is to stop thinking that everything is about you. When a friend suddenly snaps while you're telling her a story to suddenly say, "I'm annoyed," you have to overcome the initial shock and hurt to recognize that she might not be talking about you.
He/she might just be having a bad day or is worrying about something else, in which case there's no use getting hurt. Notice the little things — note how they might have said "I'm annoyed" and not "You're annoying me." It's the easiest thing in the world to get offended over other people's words, but try to keep in mind that when someone says or does something hurtful, it's usually because they're trying to project their own pain on to others.
While you are under no obligation to help others process their problems by letting them lash out at you, just learn to tune out some things in order to protect your own peace of mind.
They say all the water in the ocean can't sink a ship unless it gets inside. It's the same for your inner peace. All the criticism in the world can't bring you down if you know how to not take things personally.
Click To Tweet
2. Think Before You React
Whatever happens, never retaliate when someone says or does something bad at your expense. Don't worry — the feeling of wanting to immediately hit back when someone hurts you is absolutely normal, but never play into someone else's schadenfreude.
Don't give someone the satisfaction of knowing that they can disturb your inner peace. If they spread malicious rumors about you, learn to ignore it or seek help from adults if and when things get out of hand. There are always ways to resolve conflicting feelings without retaliating and escalating the situation.
Even if it's a much older person trying to take their rage out on you by using hurtful words, try to be the bigger person and always remember that their shameful words do not reflect on you or your character – only on theirs. Keep your integrity intact by letting certain things bounce off of you instead of responding with defensiveness or rage of your own.
Warren Buffett's very own indispensable life advice is especially poignant. In his contribution to the book Getting There, he learnt from Tom Murphy that you can always tell someone to 'Go to hell' tomorrow. in essence, this means that in any heated situation, the wisest thing to do would be to hold your tongue. Instead of spouting off and saying something you might regret later, Buffett emphasises the value in forgetting about it for a day. He says "If you feel the same way tomorrow, tell them then".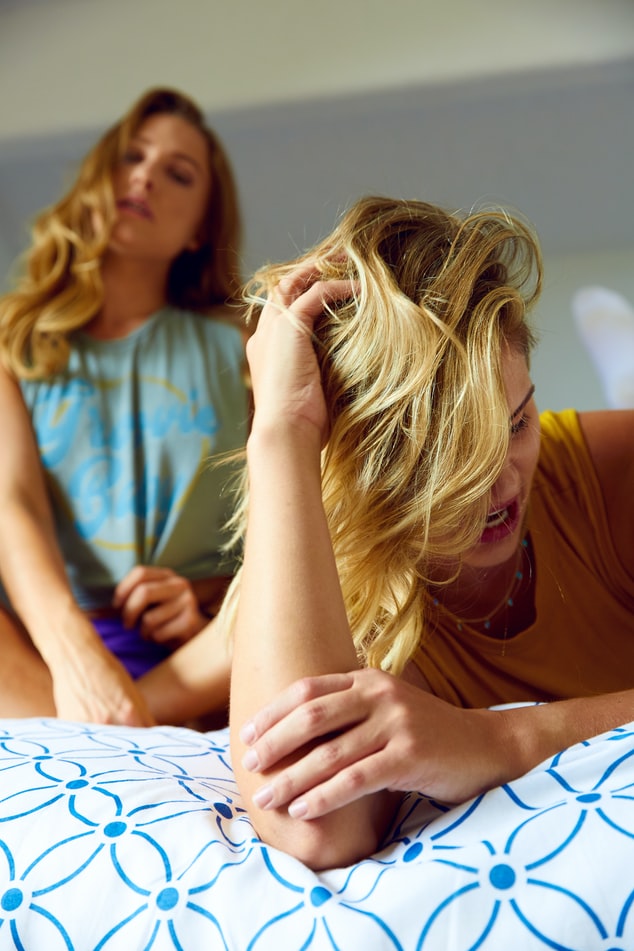 3. Communicate
If you can't simply shake off a humiliating comment or a reaction that made you feel bad, it is best to talk it over. Do this when you have completely calmed down in order to avoid a hot-headed altercation. If you have given the situation and yourself time, and you still feel strongly about it, then let the person know when they've hurt you — whether that someone is a friend, a teacher, or even a sibling or a parent.
Give them ample opportunity to explain their side. Tell them how their words or actions made you feel, and be honest with it. If they were rude, aggressive, or insulting, tell them. Sometimes, they might not even realize how they behaved at the height of their emotion. If they apologize and say "It's not you, I was really just having a bad day," then that should be the end of it. At least, you will know for certain that the issue was not with you.
However, if they confirm that their hurtful comment about you was meant to be personal, do keep calm, and politely ask them to explain more fully the perspective that brought them to those comments or actions. This brings us to our next point: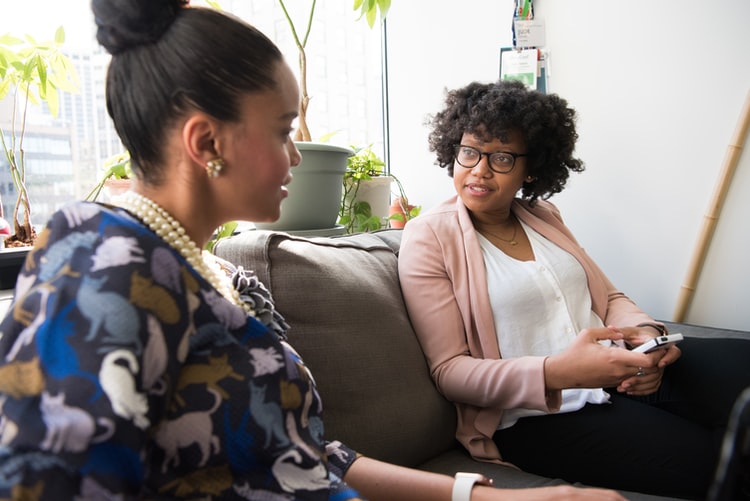 4. Accept Valid Criticism
At this point, you have to be really careful about which criticism to take and which ones to take with a grain of salt. When you ask someone what they have against you and they start enumerating several things, know that you only need to accept criticism when it is valid.
For instance, when someone from school says they don't like you because "you can't keep secrets," or you "always undermine other people's feelings," you might have to reexamine the way your words and actions affect others, too. In this case, it is totally warranted that you take the criticism personally if it helps you become a better friend.
On the other hand, if someone says they don't like you because they "don't like how you dress" or because "your voice is annoying," then you already know that whatever you do, you will never be able to please this person. Do not change things that make you who you are just to conform to someone else's ideals. You can improve your objectionable traits, but not your quirks, fashion style, or the way you speak, just because someone else says that they don't like it.
If there's anything braver than confronting people who are mean to you, it's the art of letting things go and not taking things personally. Here's how you do it.
Click To Tweet
5. Accept That Not Everyone Will Like You
In relation to the last point, the most foolproof way to not take things personally is to fully accept the reality that you cannot please everyone.
Have you ever heard of the adage: "Do not be so thirsty for opportunity that you drink from every cup handed to you. That's the easiest way to get poisoned"? This applies to friendships and relationships, too. People who always have a mean thing to say about you and people who constantly bring you down by attacking your self-esteem do not deserve to be revered as your "friend."
The earlier you can differentiate people whose opinion should matter to those who are just going to hate your guts regardless of how you try to change yourself for them, the earlier you will begin to stop taking things personally.
Now, you can start ignoring what other people say about you. Trust me – people are always going to talk. It will cause you a lifetime of sorrow and self-doubt if you listen to everything they're saying – all at once. If your family loves you and a few select friends like you, that's really all you need.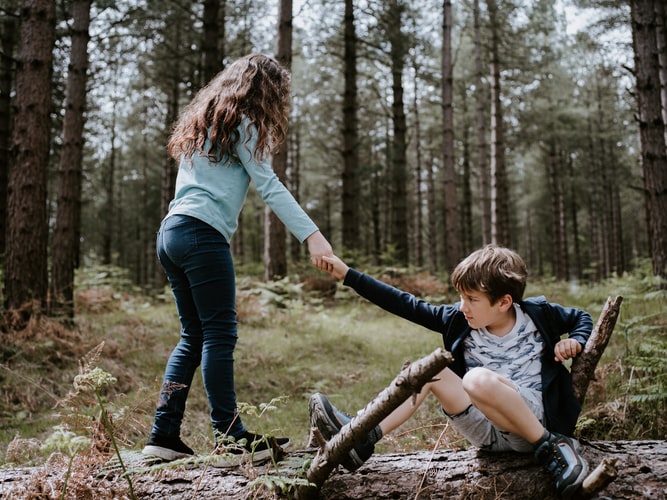 6. Don't Expect Things in Return
The main reason we get hurt is because we expect too much from other people. For instance, you might spend the whole day feeling bad because someone you DMed a good morning message to, did not reply. We also feel bad when people we hold doors for or give directions to, cannot spare a minute to thank us.
However, kindness should be given without any hope or desire for reward. The moment you stop expecting people to treat you the way you treat them, you will stop feeling bad when they don't. Smile at people even when they don't smile back. Compliment your friends even when they don't even notice your new hairstyle. It's not about letting people walk all over you — it's about being the same, kind, giving, and caring person you are regardless of how the world might try to transform you into someone jaded and cynical.
Your shoulders will buckle under the weight of the world's opinion about you, so you have to learn how to let certain things go. Here are some ways you can avoid taking things too personally.
Click To Tweet
7. Accept People for Who they Are
Sometimes, when friends forget to greet you on your birthday or when they don't know how to comfort you when you're sad, you might be inclined to believe they do not really care about you. Different people have different love languages, though, so you have to accept that at times, people will show their love and appreciation differently than you do.
For example, you might have grown up in a household where saying 'I love you' is second nature, but your best friend might not have. In effect, you might never hear her say 'I love you too' when you express your affection to her, but notice the way says it through the little things like always saving you a seat or getting you thoughtful holiday gifts instead of generic 'gift packs.'
When you accept people for who they are and how they show their feelings, you will realize that their 'shortcomings' are not an affront against you as a person. They just have a different way of doing things, which deserve recognition, too.
8. Value Your Own Individuality
When a friend says they cannot hang out with you or that they have other plans, do not jump to the conclusion that they no longer like to spend time with you. Instead, recognize that even your closest friends have other aspects in their life that do not involve you. Knowing this will help you take it less personally when they can't be with you.
Value your own me-time and keep yourself busy when no one is free to hang out. Keeping yourself occupied also helps you avoid overthinking to the point of self-destruction. More importantly, learning how to be happy by yourself means that you're no longer reliant on other people for enjoyment or fun. This way, you can completely detach your own happiness from other people's actions, and you can start taking things in your own stride and learn to let others affect you less.
When you take things personally, you give people the power to destroy your peace of mind. Here are ways to protect your spirit from the unbridled criticism of people who don't wish you the best.
Click To Tweet
9. Choose All of Your Battles Well
It's never a bad idea to stand up for yourself when someone is trying to bring you down, but there are some things that are simply not worth your time or your energy. If someone you deeply cared about said something mean to you or about you, then by all means, go through the trouble of asking them for clarification and try to smooth things out.
However, if the certain someone trying to ruin your day is someone you know that you can absolutely live without, then ignore them. Nothing and no one can bring a good man down, so as long as you're sure that you're not hurting anyone else because of the way you live, you can simply let the harsh words ricochet off.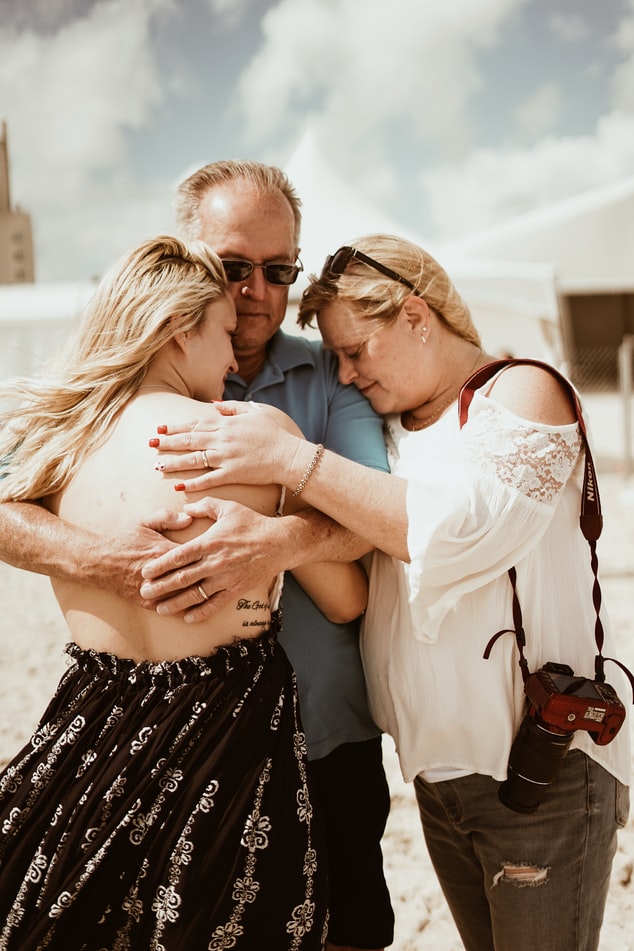 10. Learn To Forgive
Finally, forgive people even when they're not sorry. The art of not taking things personally is practiced not for the sake of other people, but for your own peace of mind. Carrying the emotional baggage of painful words and actions can weigh down on you harder than you think, and the best way to free yourself from all that is to forgive.
A cruel person who hurts others needs understanding and empathy, not more enemies. Even if you can't accept them in your life as a friend anymore, always wish them healing for whatever it is that's hurting them bad enough that they've resorted to trying to share the pain to other people.
Not taking things personally rids you of negativity, which, quite frankly, you don't ever need in life. Carrying the weight of the world's criticism is the easiest way to break your back, so starting today, start being mindful of the things that you let under your skin and in your head. You will soon find that there are a lot of better things to pay attention to.