There has never been a more exciting time for actively curious kids who can't sit still and would rather learn something new everyday. The internet abounds with free educational Youtube channels, Ted Talks on learning, and even opportunities to socialize and play educational games with friends virtually.
While all these online activities and resources are good at keeping boredom at bay, too much video and never-ending video calls could cause concerns for parents who are actively trying to manage their kids' screen time. Well, that's what makes podcasts such a gift. The best ones tell stories, educate, and create adventures that are as remarkable as visual storytelling, without the need for any screens.
Getting kids to sit still and listen for hours on end is a challenge for any parent, but these 18 kid-friendly podcasts might help...a lot.
Click To Tweet
Here are some of our most recommended podcasts for younger children, specifically those who are 9 years old or younger.
1. Smash Boom Best
If there's one thing kids have a natural knack at, it's arguing. Whether it's to evade bedtime or to get you to make their breakfast exactly right, little ones truly are impressive in rough debate. Well, 'Smash Boom Best' will teach your little debater how to properly defend their opinions in a fun, lighthearted way. Each episode takes two cool things, puts them up to debate, and lets kids decide which of the two is better. Some of the things that have been 'smashed' against each other are Unicorns vs. Dragons, Invisibility vs. Flying, and Breakfast vs. Dinner.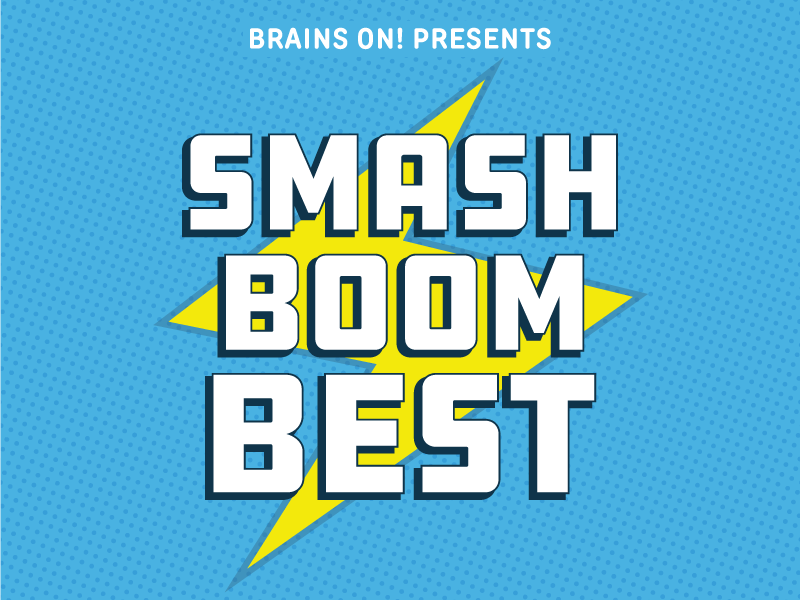 ---
2. Circle Round
It's never too early to teach kids virtues like generosity, kindness, and persistence. The beauty of this podcast is that it's entirely created and produced by parents of young children. Underneath the whimsical and music-rich radio plays are folktales carefully selected by parents who would want to teach the same to their own kids. The story told in each episode may seem silly and superficial at first, but it always ends with an inspiring deep, insightful conversation between children and grownups.
Encourage learning and inspire creativity in your little one with the help of these imaginative, family-friendly podcasts.
Click To Tweet
3. Wow in the World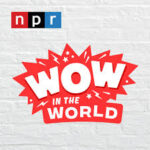 Mirroring kids' excitement and enthusiasm is always a great way to encourage them to learn more. 'WoW in the World' hosts Mindy Thomas and Guy Raz do such a great job at this as they guide curious kids and grown-ups on adventures to discover the wonders of the world. Episodes usually take on a 'Two Whats!? And A Wow!' format. Here's a pretty cool example: "Why is Mindy inviting the moon to a party? And what does this have to do with the science of FULL MOONS? We're challenging you to separate the facts from the fiction about full moons! Pretty cool, right?
---
4. Story Pirates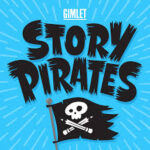 No matter how hard adults try, we just can't match children's limitless imagination, creativity, and natural comedy. 'Story Pirates' captures all this and more by having talented improv performers read original stories written and submitted by kids. The result is sometimes wacky, sometimes a bit absurd, but always impressively imaginative. If your kid loves writing stories, maybe he/she can even submit one and have the show adapt it.
---
5. The Story Seeds Podcast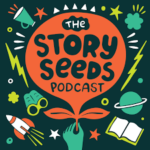 Another podcast that takes original stories from actual kids is 'The Story Seeds Podcast.' This time, best-selling authors are invited to collaborate with the rockstar kids to develop their raw ideas or 'story seeds' into potential best-sellers.
It's never too early to start teaching young kids important values like loyalty, friendship, bravery, and endless learning. Here are 18 podcasts that can guide your mini-me navigate and understand the wonders of the world around us.
Click To Tweet
6. What If? World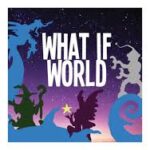 Here's another podcast that specializes in developing and encouraging kids' curiosity. We know young ones love to conjure up their own realities with 'what if?' questions, but we sometimes find ourselves stumped when faced with queries like: "What if trees go to school?' or 'What if there was such a thing as magic shoes?' or 'What if clouds were made out of cotton candy?' Instead of responding with the classic, "Well, that's not possible." or "That's silly," this podcast takes these questions and runs wild with it. If your kids have endless what ifs, they could send them over to receive informative, enjoyable, but really honest responses from pirates, fairies, wizards, and sometimes, even robots.
---
7. Radiolab for Kids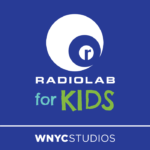 Word for the wise – make sure your kid is listening to Radiolab for Kids, because the regular Radiolab has some episodes that are not yet suitable for young audiences. If you get that right, your kids will be treated to lighthearted discussions about some of the world's most curious mysteries, like the 'Dark Side of the Earth' or 'Animal Minds.'
---
8. Big Life Kids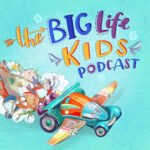 Resilience and faith in oneself amid life's adversities are valuable lessons that kids could pick up from listening to 'Big Life Kids.' The podcast follows the story of Zara and Leo, who travel the world to meet inspiring people who are actively trying to make the world a better place. Notable episodes include 'Go Green like Justin and the Frogs,' 'Izayah's Hospital Trip Made Him Stronger,' and of course, 'Be the Kid Who Never Gives Up.'
---
9. Ear Snacks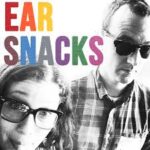 This is the best podcast to put on for long car rides to keep music-loving kids aged 3-9 occupied and interested. It's a musical podcast that talks about art, science, culture, and well, music.
Few things in life are more wonderful than a young kid's limitless imagination. These podcasts exist to preserve this curious spark while teaching your kids a thing or two about the world around us.
Click To Tweet
10. Earth Rangers
The wonders of nature is always an engaging topic for younger kids, and it would be difficult to imagine a kid who will not easily vibe with Earth Ranger Emma, the protagonist and narrator in this podcast. Not only will she teach kids the science behind the Earth's wonders like the deep jungle, frozen Arctic, and virgin forests, but she will instil an early sense of nature conservation and preservation on your little ones.
---
11. Molly of Denali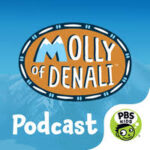 The premise of this storyline podcast is simple: 10-year-old Alaska native Molly Mabray tries to solve the mystery of who – or what – stole her birthday cake. Needless to say, any kid who still gets excited for their birthday will get on board to join Molly and solve this mystery. All indigenous characters in the story are voiced by indigenous actors, and the entire show was run by a group of Alaska Native advisors to ensure authenticity and an accurate representation of Alaska Native culture.
---
12. The Furry Tones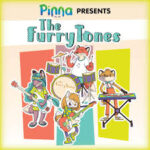 It's four foxes who write songs and play music for animal events like a sand crab's birthday party or a sheep festival – what's not to like? Spoiler alert: your next roadtrip is super fun and everyone will have a severe case of last-song-syndrome over silly animal songs for a couple of days.
---
13. Quentin and Alfie's ABC Adventures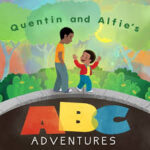 Specifically created for kids between 3-5 years old, this ingenious show follows Alfie and his babysitter Quentin as they go on "alphabet adventures," exploring one letter per day to help new readers retain their alphabet. For example, the episode on the letter 'A' sees Alfie and Quentin visiting an amusement park while snacking on apple juice and animal crackers and meets someone who plays an accordion.
---
14. Piper and the Dots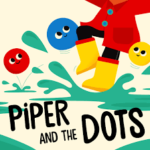 Playful preschooler Piper provides more than an introduction to alliteration. Along with her three musical dots, she sets  on exciting adventures around her home and neighborhood. This podcast is literally a virtual playdate with someone your toddler will definitely get along with.
Looking for learning and entertainment alternatives that do not impose too much screen time for your little ones? Here are 18 podcasts to keep your young ones occupied and interested to learn more.
Click To Tweet
15. Sarah and Duck
Sarah and her best friend duck goes on interesting adventures that's a bit farther than their neighbourhood. In one episode, the two participate in a treasure hunt at a bread festival somewhere. In another, they get acquainted with a Scarf Lady who has a rather bizarre musical jukebox. It's the exact kind of weird and welcoming that younger kids need to boost their imagination and creativity.
---
16. The Alien Adventures of Finn Caspian
Does your little one have a fascination with outer space? Then this podcast is the way to go. In this podcast, curious Finn and his friends, along with their robots go on an exploratory space mission and discover new planets. They even get to help aliens in galaxies far, far away. Even older kids and teens might get a kick out of these interesting series that aims to simplify the universe's greatest mysteries.
---
17. Reading Bug Adventures
Episodes of this podcast start out with the "Reading Bug" getting immersed in a specific topic and reading a lot of great books about said topic. Unable to shake off his growing curiosity, the bug then jumps into adventure and brings kids along to places and time periods that lets him explore the topics in the books he was reading. Your kids will be a companion on this journey, which will require more than simple listening. There are interactive and immersive activities they can participate in to fully tag along in the adventures. This is best listened to at home, where you little ones will have access to materials they might need for the suggested activities.
---
18. Purple Rocket Podcast
This podcast helps young readers improve their reading ability by introducing a wide vocabulary and helping kids learn punctuation and enunciation. It's like school – that feels a lot more like play time.
So parents and kids, go and knock yourselves out with these creative, family-friendly podcasts. If you are looking for supplemental listening for older kids and kids-at-heart, here are 15 podcasts that are perfect for tweens and teens.
---