It's pretty challenging to keep teens and tweens occupied during extended vacations at home or even on a particularly long car ride. It's never fun to suffer hours of awkward silence periodically interrupted only by the dreaded "I'm bored" and "Are we there yet?" protests.
Sure, there are a lot of educational Youtube channels for the easily bored and the highly curious, but you might feel the urge to mix it up every now and then, especially if you're trying to regulate your kids' screen time.
Luckily, more and more creators are moving their content to a storytelling platform that doesn't require any screen time: podcasts.
Dreading another few weeks of your tween kids protesting how bored they are at home? Here are 15 podcasts that will keep anyone over the age of 9 occupied and excited.
Click To Tweet
Here's the problem: podcast libraries are usually classified under just two major age ratings — adult and kid-friendly. This leaves teens and tweens in an unfortunate situation where they have to scour through hundreds of podcasts just to find one that's neither too mature nor too childish for their learning age.
Well, we thought we'd save t(w)eens and their parents the trouble. Here are 15 best podcasts for tweens and teens, 9 years old and older.
1. Hidden Brain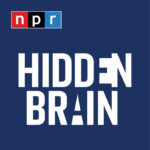 Journalist Shankar Vedantam plays every parent's best friend in this podcast, which discusses various perspectives and offers various insights into issues that are timely and relevant in today's society. It's best for the curious tween who had just started taking serious interest in the evening news and is looking for a trustworthy guide in navigating the world's current political, economic, and cultural landscape.
By exploring topics like 'Secret Friends: Tapping Into The Power Of Imagination,' and 'Did That Really Happen? How Our Memories Betray Us,' the podcast also caters to adults who are just never done learning.
---
2. Forever Ago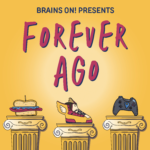 Have you ever been stumped by questions like "Who invented the sandwich?" or "What was the very first video game?" Then your preadolescent would absolutely love tagging along to the historical adventures in 'Forever Ago,' wherein a researcher takes a child 'back to the beginning' to trace the history and evolution of one thing — just one thing that still exists today.
Noteworthy episodes include 'Emojis: The 🙂 That Changed Everything' and 'Video Games: A Tale of Two Pongs.' A word of advice: pace the episodes, since there aren't a lot, and you will surely come asking for more.
---
3. Young Ben Franklin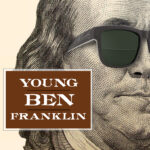 This should be mandatory for every young adult who aspires to be the nation's next 'hero' — whatever this word may mean to them. Through superbly told stories of history and adventure, this podcast introduces the new generation to a 14-year-old version of American founding father Benjamin Franklin — back when he was just "plain Ben."
This creative retelling of what the colonial era was like is all the introduction a young adult needs to understand that great leaders and world influencers are not born, but made out of incredible curiosity and courage.
---
4. Greeking Out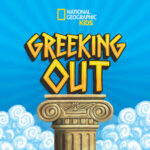 Almost all of us were at one point smitten by all things Greek mythology. Now, tweens and teens have the chance to hear fantastic stories like 'Arachne the Weaver' and 'Jason and The Quest for the Golden Fleece' come to life, thanks to this podcast by National Geographic Kids. The episodes are based on the book series Zeus the Mighty.
---
Make the family's next long road trip a little more exciting and informative with these kid-friendly podcasts you can all share and enjoy.
Click To Tweet
5. Good Night Stories for Rebel Girls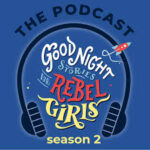 It's never easy to bring up hard-headed girls, but they're usually the ones who end up changing the world. This podcast features the stories of great women who could double your young woman's desire and determination to make waves. Like classic fairy tales, most of the episodes begin with the classic "Once upon a time…" then goes on to tell the story of extraordinary women who dreamed big and refused to give up until they achieved what they dreamed about.
The sheer power of women like Melinda Gates and Gayle King telling stories about Frida Kahlo and Harriet Tubman is enough to fuel the fire in every young girl's heart.
And to back up the podcast with something physical, you can get your own Rebel girl her own book of Good Night Stories:
AMAZON LINK to the book here
---
6. Eleanor Amplified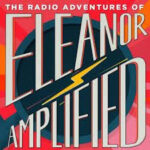 Have you got a budding journalist in the house? This podcast will help them develop nose for news, critical thinking, and an impeccable moral compass. It follows the story of world-famous radio reporter Eleanor, whose pursuit of truth brings her to adventures across the sea, in frightening jungles, and even to the halls of Congress. She uncovers devious plots and encounters villains, whose evil plans she foils by outsmarting them.
It's a poignant introduction to the importance of information and knowing all sides to a story. It's perfect for families that are committed to being media literate and young adults who are showing interest in the noble field of journalism.
---
7. Grimm, Grimmer, Grimmest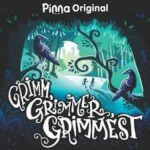 When little ones are not so little anymore, they deserve fairy tales with a lot more logic, twists, and flourish. That's what this podcast is all about. 'Grimm, Grimmer, Grimmest' retells classic Grimm's tales like Snow White and Rumplestiltskin, without the sugarcoat. Some of the episodes are pretty spooky, and might give smaller kids interesting dreams if you listen to it as a family. No worries — to help you find age-appropriate episodes for every kid in the household (or in the car), episodes are rated on a scale of Grimm, Grimmer, and Grimmest, depending on the spook level.
It could be challenging to find podcasts that are neither too mature nor too childish for your tweens and young adults, but we've done the hard part for you. All that's left to do is put these podcasts on for the whole family to…
Click To Tweet
---
8. Brains On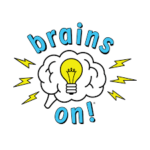 'Why does green mean go? And other color conundrums' and 'Do plants have feelings?' are just some of the exciting and widely insightful episodes of this science podcast for kids. With over a hundred episodes, the show does a great job encouraging kids' natural curiosity and wonder for nature and science. The best and most exciting part is that kid listeners can even field in their own questions and ideas which could be featured or discussed in the show.
---
9. The Unexplainable Disappearance of Mars Patel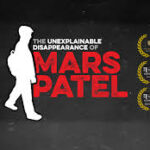 If you love Stranger Things, you would definitely love this podcast. If you didn't like Stranger Things, 'The Unexplainable Disappearance of Mars Patel' is still worth a listen. It won a Peabody in 2016, and it's not difficult to see why. The perfect mix of drama, suspense, and comic relief is enough to hook young viewers right in, and those painfully long car rides won't feel so terrible anymore.
---
10. Six Minutes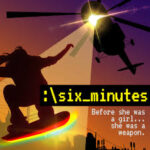 From the same award-winning creator of 'The Unexplainable Disappearance of Mars Patel' comes Six Minutes, an adventure podcast that follows the story of eleven-year-old Holiday, who showed up in Alaska without any memory of who she is or where she came from. She then discovers that she's not like other children, because she's got incredible skills and abilities. While her 'superpowers' are cool, it might be making her vulnerable to those who want to steal it — or her.
It's fascinating how each episode is literally just six minutes long — perfect for young teens who just can't sit still for more than ten minutes straight, although the cliffhanger endings might end up gluing them to their seats after all.
---
11. The Way The World Works: A Tuttle Twins Podcast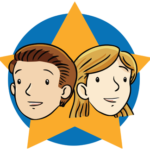 The title of this podcast is pretty much a giveaway — it has the same vibe as 'Hidden Brain' in that it gives teens interesting perspectives in current events and issues that are gripping our ever-changing world. Even parents will surely find something to ponder upon after listening to episodes like 'Why Do People Hate the Rich?' and 'Netflix and Hulu, Coke and Pepsi…Why Is There So Much Market Competition?'
---
The natural wonder in tweens above 9 years old need a bit of encouragement from stories that stimulate their excitement for learning. Here are 15 age-appropriate podcast for your curious young teen.
Click To Tweet
12. Short Wave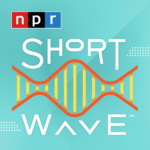 Tweens and teens are certainly not famous for their attention span, which makes the under-10 minute episodes of NPR's 'Short Wave' perfect for them. The description 'science on a different wavelength' is on point, since host Maddie Sofia never sounds like she's lecturing. She makes science less alien but a lot more exciting with episodes like 'Octocopter Set to Explore Titan, Saturn's Very Cool Moon' and 'The Science Behind that Fresh Brain Smell.'
---
13. Sugar Calling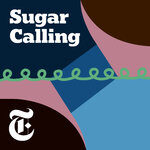 This is the podcast for tweens and teens who have an interest in writing. For each episode, best-selling author and podcast host Cheryl Strayed calls up a writer she admires for insight and advice on how to write stories that matter. All over the age of 60, the seasoned authors and writers invited to speak on the show all have priceless genius and knowledge to impart on this generation's young writers, which could very well involve your teenager.
---
14. The Two Princes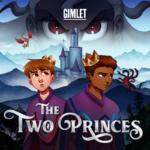 Few stage actors have found success in reading for podcasts, but they did in The Two Princes. It's a classic fairy tale adventure where two rival princes are forced to team up to defend their respective realms against a common enemy — one vile monster. Except the actual storyline is anything but classic, as the two princes slowly discover that "the only thing more difficult than saving their kingdoms is following their hearts.
---
15. Purple Rocket Podcast
Wrapping up this list of informative, age-appropriate podcasts for young tweens and teens over the age of 9 is the Purple Rocket podcast, which lets them tag along to beautifully narrated adventures around the world, all of which force them to push the limits of their imagination. The choice of words and title illustrations may make the show seem like it caters more to younger kids, but you'd be surprised at the depth of life lessons and realizations young adults will gain after each episode.
---
The internet provides an endless stream of magical and educational stories for kids of all ages. Sometimes, though, too much screen time is not advisable for growing kids. Luckily, there are podcasts like these that can keep your…
Click To Tweet
This list may have just scratched the surface in terms of educational and informative podcasts for your tweens and teens, but we do hope this could at least make your family's next stay-at-home vacation or road trip a little more magical, and a little more exciting.