It's been 13 years since the last installment of the Harry Potter series hit the shelves. Harry's scar had not pained him for way longer than 19 years, and all is well – at least for the triumphant trio and everyone who lived to tell the legendary tale of the Battle of Hogwarts.
Meanwhile, Potterheads around the world are still scrambling to find another book to pick up, if only to continue the lessons of magic, friendship, bravery, and adventure that J.K. Rowling started.
15 Best Fiction Series to Read After Harry Potter
To help you with this quest, here are 15 series recommendations for Harry Potter fans who want to preserve the magic a little longer.
Any real Potterhead would instantly recognize Nicholas Flamel as the greatest Alchemyst of his day, and the only known maker of the Philosopher's stone. However, it is a little-known fact that Flamel was actually an actual person who lived in 15th century France.
Michael Scott's series follows the lore of the same Flamel, who was thought to possess a book that contained the most coveted secrets of alchemy, including how to concoct the elixir of life.
Harry Potter fans would definitely feel a surge of nostalgia while following the adventures of twins Sophie and Josh, whose mission is to keep a certain Dr. Dee from stealing Flamel's book and using the secrets contained therein to destroy humanity.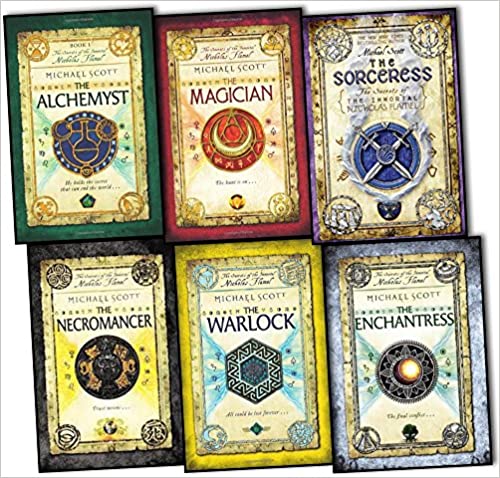 Michael Scott's The Secrets Of The Immortal Nicholas Flamel 6 Books Collection
The Alchemyst,
The Magician,
The Sorceress,
The Necromancer,
The Warlock,
The Enchantress
---
If you're not ready to move on from following a trio of schoolmates who are trying to take down evil forces while still passing their exams at magic school, this is the next series for you. Clare and Black's Magisterium series will feel like home for Potter heads. In fact, some HP purists would say it is much too similar to J.K. Rowling's work.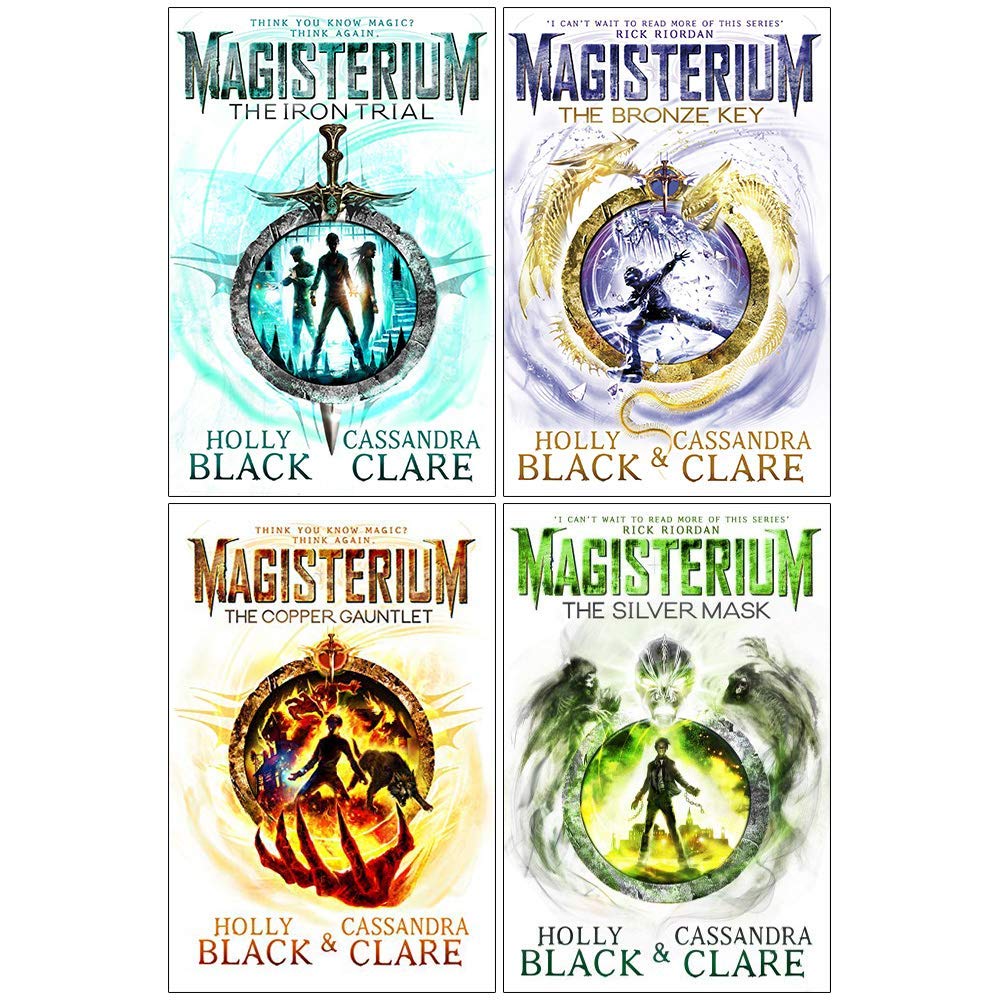 The Magisterium Series 4 Books Set
The Iron Trial,
The Copper Gauntlet,
The Bronze Key,
The Silver Mask
---
Every kid who waited up for their Hogwarts letter would surely pine for an invitation to attend Camp Half-Blood, too. Rick Riordan's series follows the main character, Percy Jackson, who is half-human, half-Greek god, as he encounters other demi-gods-in-training, like Athena's smart daughter, Hermes' sly son, and even two of Zeus' own offsprings.
Together, the half-bloods learn how to hone their superhuman powers to go on quests with only one goal in mind: to make their parents on Mount Olympus proud.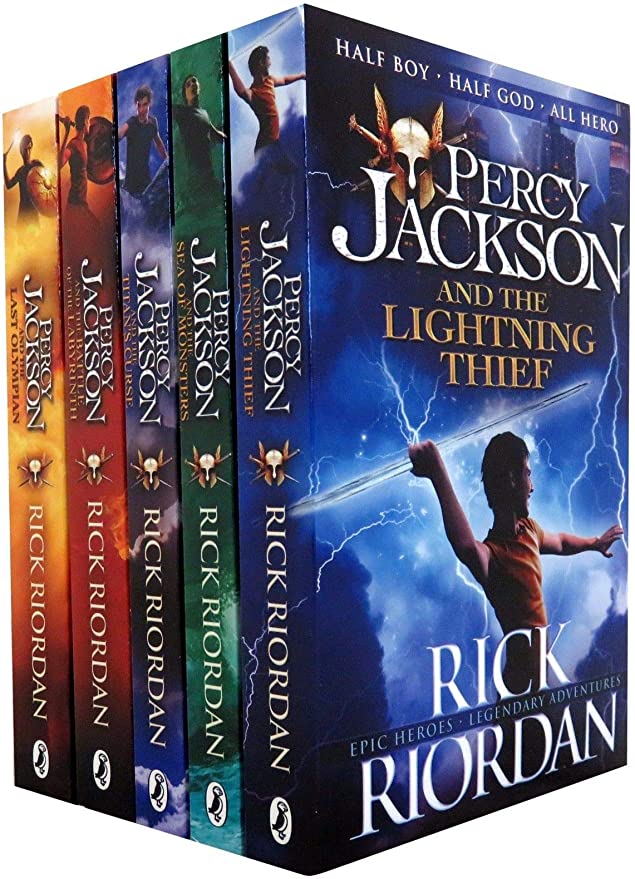 Percy Jackson The Ultimate Collection 5 Books Set Epic Heroes Legendary Adventures by Rick Riordan:

Percy Jackson and the Lightning Thief: I was just a normal kid, going to school, playing basketball, skateboarding. The usual. Until I accidentally vaporized my maths teacher. Now I spend my time battling monsters and generally trying to stay alive.
Percy Jackson and the Sea of Monsters: It's not easy being a half-blood these days. Even a simple game of dodgeball becomes a death match against an ugly gang of cannibal giants – and that was only the beginning.
Percy Jackson and the Battle of the Labyrinth: As the son of a Greek God, I've had my share of near-death disaster – and now my arch enemy Luke wants to invade our camp via an ancient labyrinth.If he succeeds, thousands of bloodthirsty monsters will attack.
Percy Jackson and the Last Olympian: It happens when you're the son of Poseidon, God of the Sea.According to an ancient prophecy, I turn sixteen and the fate of the entire world is on me. But no pressure. Now Kronos, Lord of the Titans, is beginning his attack on New York City.
Percy Jackson and the Titan's Curse: But when you're the son of a Greek God, it happens. And now my friend Annabeth is missing, a Goddess is in chains and only five half-blood heroes can join the quest to defeat the doomsday monster.
If you grew up reading Harry Potter, here are 15 magical series you should pick up next.
Click To Tweet
In this fantasy series, Gaiman explores "London Below" – a magical version of the city that exists in an alternate plane, much like Diagon Alley, which is also hidden in plain sight of "Muggles" – to borrow J.K. Rowling's nickname for non-magical humans.
Here's the catch: London Below is actually closer to Diagon Alley's darker and more sinister sister street, Knockturn Alley. Things start to get crazier when the protagonist, Richard Mayhew (who is undoubtedly a Hufflepuff) encounters a mysterious girl named Door – who may or may not lead him to his doom, depending on how much he decides to trust her.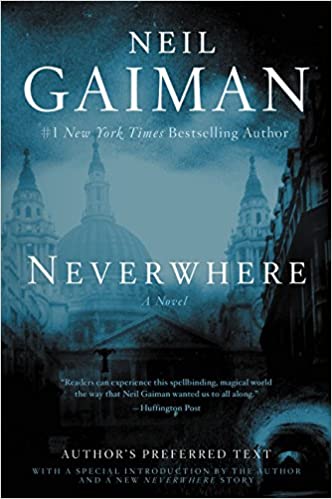 ---
Harry Potter did a wonderful job teaching us that books can unlock doors to far more magical worlds, and Deborah Harkness's A Discovery of Witches is here to continue the lesson. The protagonist, Diana Phillips, is a historian and a witch. Although she doesn't read Hogwarts: A History, she is reminiscent of a young Hermione Granger, whose life motto reads: "When in doubt, go to the library."
In one of her trips to the Oxford library, Phillips discovers a bewitched manuscript that catapulted her straight into a world she swore she would never embrace, even though she comes from a long and proud line of witches. Yes, Diana wishes she were a Squib.
The All Souls Trilogy by Deborah Harkness
A Discovery of Witches,
Shadow of Night, and
The Book of Life
---
Potterheads have had a pretty solid introduction to all things peculiar, so they might just be ready to take on the absolute wild ride that is Ransom Riggs' Miss Peregrine's Home for Peculiar Children. Told through a combination of gripping chapters and copies of chilling pictures from the author's personal collection of found photographs, the story resonates with Harry Potter fans who would find it more interesting than frightening to meet girls who can levitate, boys who can raise the dead, and kids who can grow entire plants in minutes.
If your favorite HP character was eccentric Luna Lovegood, this one is perfect for you.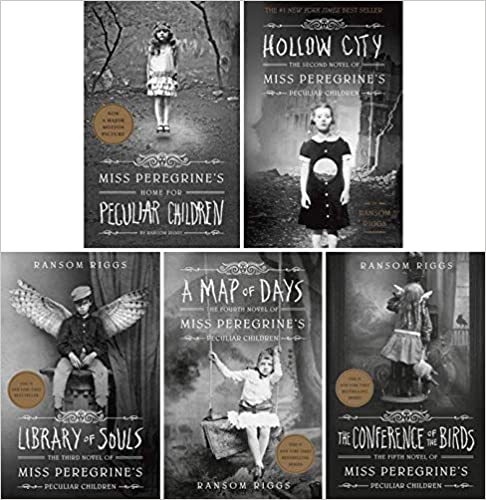 Miss Peregrine's Home for Peculiar Children Books 1-5
Miss Peregrine's Home for Peculiar Children
Hollow City
Library of Souls
A Map of Days
The Conference of the Birds
The last of the Harry Potter books may have hit the shelves, but it doesn't mean the magic should come to an end. Here are 15 fantastic books that every Potterhead should read.
Click To Tweet
One of the most striking lessons we learned from the Harry Potter series can be summarized in this quote from headmaster Albus Dumbledore: "It is our choices, Harry, that show what we truly are, far more than our abilities." Another one is the power of friendship.
Both these themes are explored in detail by Richelle Mead in her masterpiece, Vampire Academy. Lissa Dragomir, a powerful mortal vampire, must resist every temptation to join the Strigoi, a dark breed of vampires that never die. By her side is her best friend Rose, who has committed herself to a dangerous life protecting Lissa from practically becoming the equivalent of a Death Eater in the vampire world.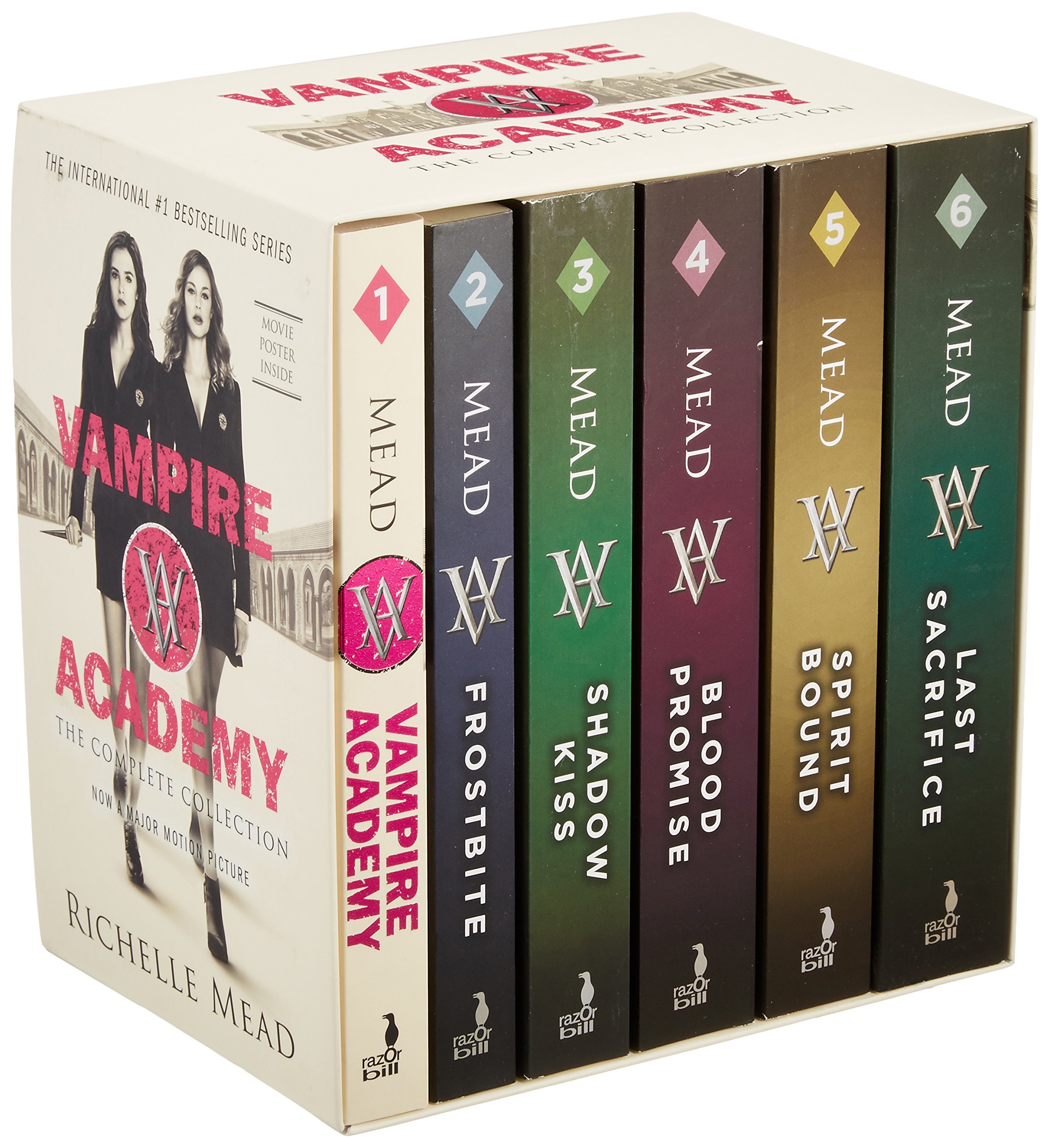 Vampire Academy Series Books 1 to 6 by Richelle Mead
Vampire Academy: Rose Hathaway is a Dhampir, a bodyguard for her best friend Lissa, a Moroi Vampire Princess. They've been on the run, but now they're being dragged back to St Vladimir's where the girls must survive a world of forbidden romances, a ruthless social scene and terrifying night time rituals.
Frostbite:
It's winter break at St Vladimir's, and a massive Strigoi vampire attack has put the school on high alert. This year's trip away from the academy to the wintery peaks of Idaho has suddenly become mandatory.
Shadow Kiss: It's springtime at St. Vladimir's Academy and Rose is close to graduation, but since making her first Strigoi kills, things haven't felt quite right. She's having dark thoughts, behaving erratically, and worst of all . . . might be seeing ghosts.
Blood Promise: The recent Strigoi attack at St. Vladimir's Academy was the deadliest ever in the school's history, claiming the lives of many. Even worse, the Strigoi took some of their victims with them – including Dimitri.
Spirit Bound: Dimitri gave Rose the ultimate choice. And she made the wrong one…After a long and heartbreaking journey to Dimitri's birthplace in Siberia, Rose Hathaway has finally returned to St. Vladimir's Academy – and to her best friend, Lissa.
Last Sacrifice: The final heart wrenching episode at St Vladimir's Academy.Rose is on trial for high treason and the death of Queen Tatiana. Someone is trying to frame her and it looks like even Dimitri might not be able to save her now.
---
8. The Golden Compass by Philip Pullman (His Dark Materials)
Like The Boy Who Lived, the protagonist in Pullman's His Dark Materials trilogy is an orphan who lives in a magical parallel universe. Without much to lose and an important legacy to protect, Lyra Belacqua is left with no other choice but to confront the dark arts to retrieve the missing children in her world, including her best friend.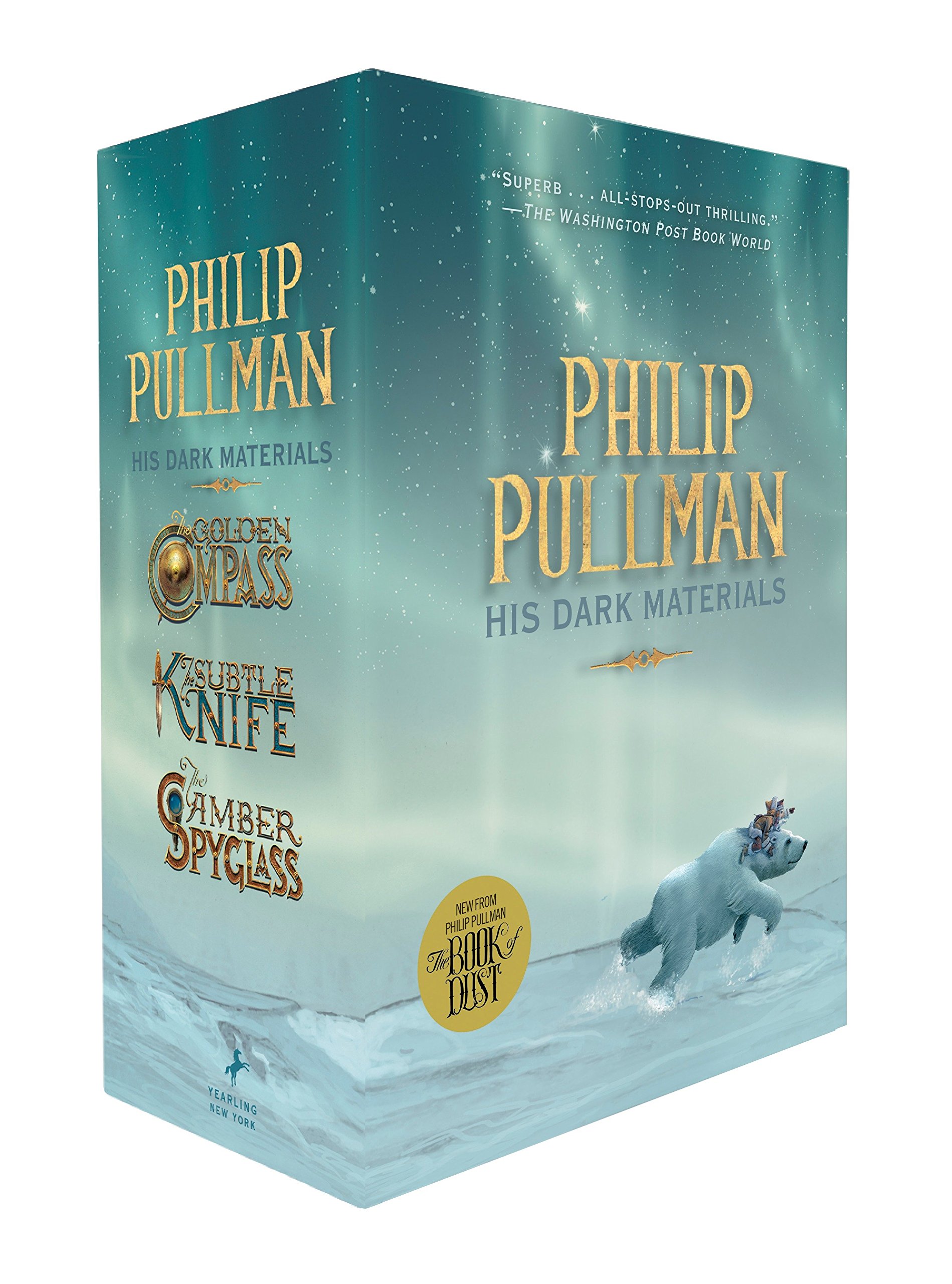 His Dark Materials Box Set by Philip Pullman
The Golden Compass
The Subtle Knife
The Amber Spyglass
---
Harry Potter fans who have long wondered what it would be like to wake up in the wizarding world would highly appreciate the endearing Quentin Coldwater, Grossman's protagonist in The Magicians. The geeky fanboy learns that Fillroy, the magical world from his favorite series, is very real. His excitement quickly turns into nerve-wracking terror, though, the moment he realizes that the evil forces that roamed Fillroy in his books – the very ones that gave him recurring nightmares as a child – are also very, very real.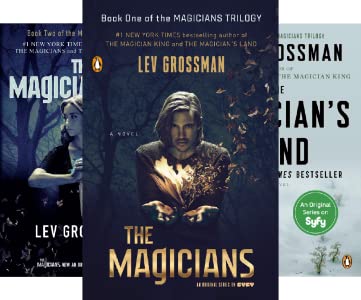 The Magicians (3 book series) by Lev Grossman
The Magicians (Book 1)
The Magician King (Book 2)
The Magician's Land (Book 3)
Some people spend their whole lives looking for a series that could measure up to the experience of growing up with Harry Potter. Well, this list is a great place to start.
Click To Tweet
Harry Potter's adventures are set in a time where the great wizard Merlin is nothing more than a legendary figure who appears in chocolate frog trading cards and in common expressions, like "Merlin's beard, is that the time?"
T.A. Barron dives deep into what Merlin's youth could have looked like, and with this series replete with action, deep forests, castles that contain rich histories, and a myriad of evil spells to dodge, any Potterhead would fit right in.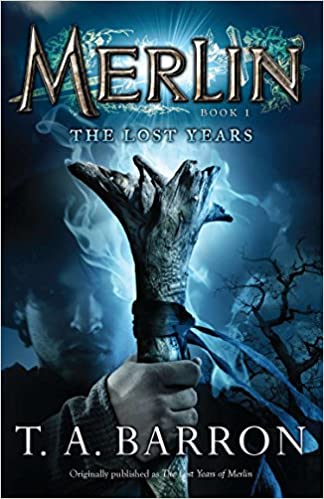 The Lost Years of Merlin Series (Merlin Saga) by T. A. Barron
The Lost Years (Book 1)
The Seven Songs (Book 2)
The Raging Fires (Book 3)
The Mirror of Fate (Book 4)
The Wizard's Wings (Book 5)
The Dragon of Avalon (Book 6)
Doomraga's Revenge (Book 7)
Ultimate Magic (Book 8)
The Great Tree of Avalon (Book 9)
Shadows on the Stars (Book 10)
The Eternal Flame (Book 11)
Merlin: The Book of Magic (Book 12)
---
Successfully getting over the fact that the Weasleys will always miss one redhead is no small feat, but I believe it is fair warning that when you do pick up George RR Martin's ASOIAF, try not to have any character favorites. Expect to suffer Battle of Hogwarts losses every other chapter, and oh, keep in mind the different houses in this series are fighting for more than just house points.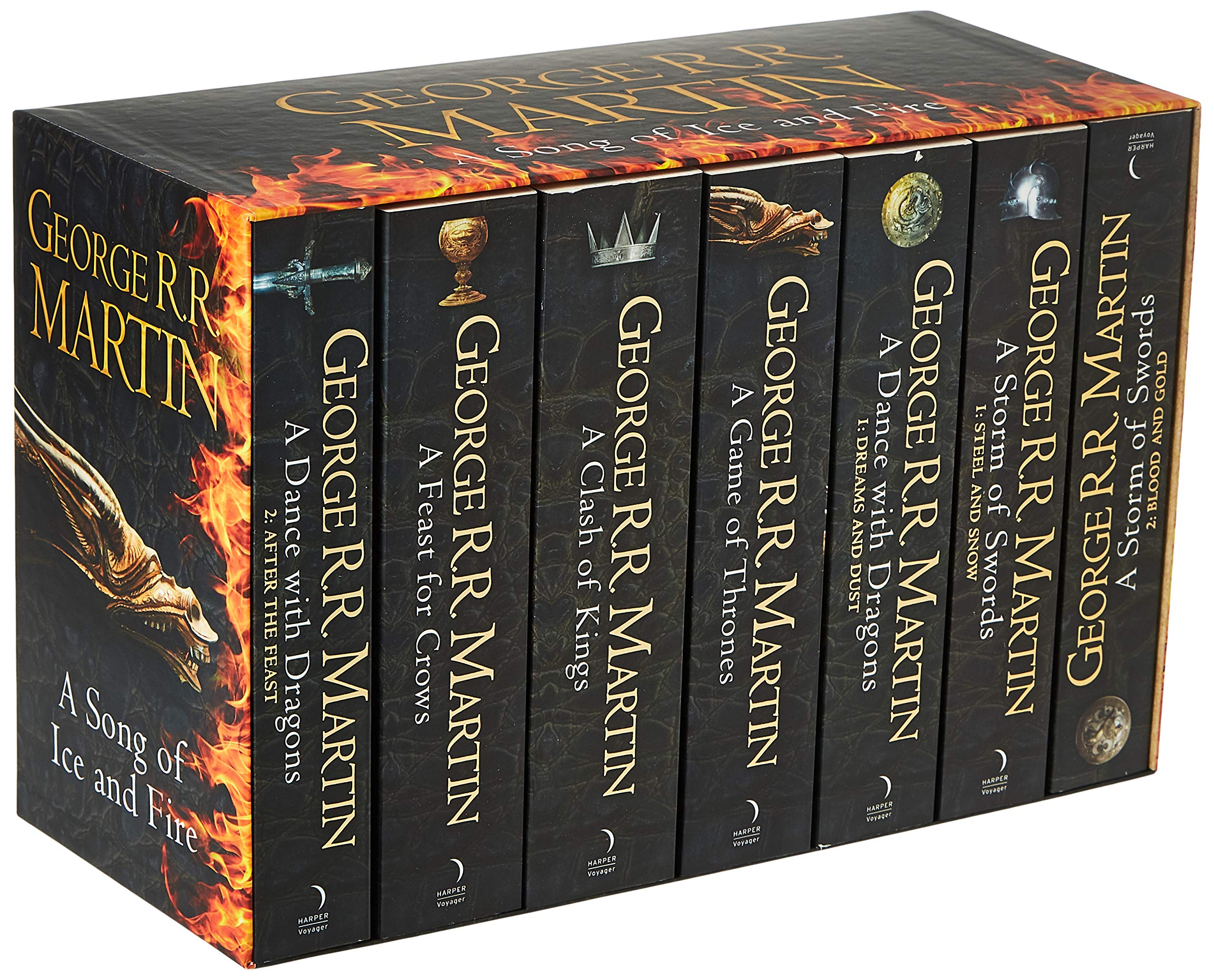 A Song of Ice and Fire (7 Volumes) by George R.R. Martin
A Game of Thrones
A Clash of Kings
A Storm of Swords 1 – Steel and Snow
A Storm of Swords 2 – Blood and Gold
A Feast for Crows
A Dance with Dragons 1 – Dreams and Dust
A Dance with Dragons 2 – After the Feast
---
What if Petunia Evans didn't marry Vernon Dursley and instead became an accomplished investigator who ended up investigating the curious death of Moaning Myrtle? What if, based on her investigation, her better, more magical, more accomplished sibling Lily ended up as her prime suspect? This is (almost) exactly the premise of Sarah Gailey's Magic for Liars, except the school is not Hogwarts but the Osthorne Academy for Young Mages – and the estranged sisters are not Petunia and Lily, but Ivy and Tabitha.
This is the spin-off that Petunia deserved. Remember my last?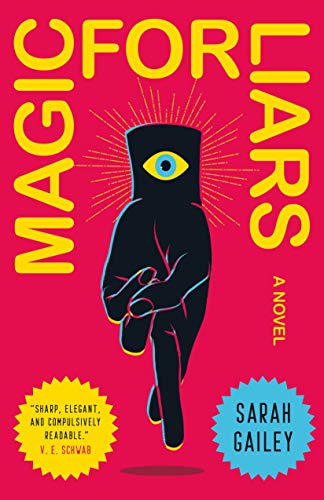 Here are 15 book recommendations for you, if you have stuck with Harry Potter until the very end.
Click To Tweet
13. Divergent by Veronica Roth
In a post-apocalyptic world, people were classified into five factions, each one representing a distinctive trait: Abnegation (selflessness), Amity (peace-loving), Candor (honesty), Dauntless (courage), and Erudite (intelligence). Instead of a sorting hat, people like the protagonist Beatrice are simply born into one of the factions. Like Harry, who vehemently opposed his Slytherin-ic tendencies, Bea decided to leave her faction to try something different. Little did she know that this single choice could destroy humanity – what's left of it, anyway.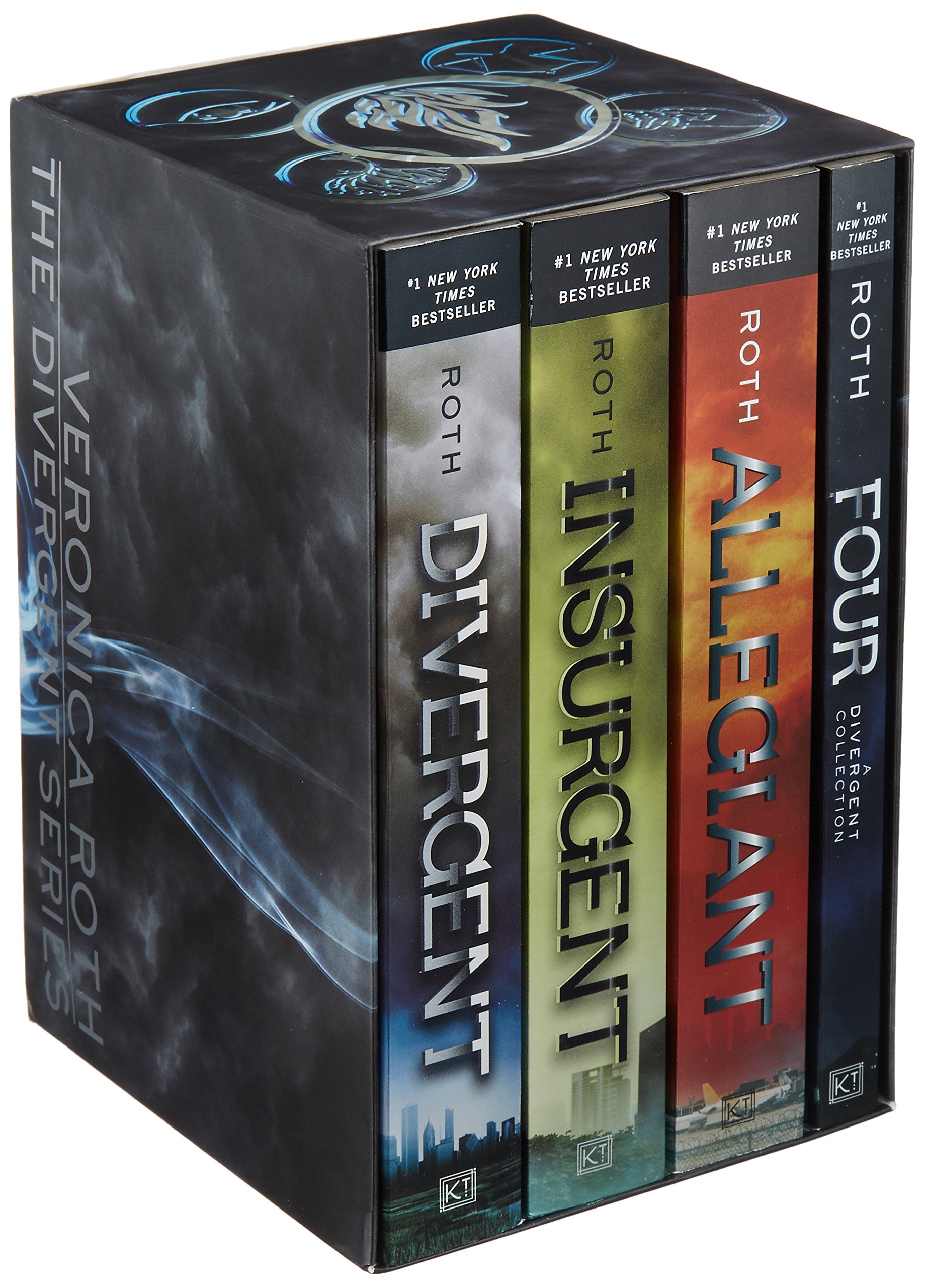 Divergent: One choice can transform you. Veronica Roth's debut is a gripping dystopian tale of electrifying choices, powerful consequences, unexpected romance, and a deeply flawed "perfect society." Includes bonus materials by Veronica Roth.
Insurgent: One choice can destroy you. The second bestseller continues the dystopian thrill ride. As war surges in the factions all around her, Tris attempts to save those she loves—and herself—while grappling with haunting questions of grief and forgiveness, identity and loyalty, politics and love. Includes bonus materials by Veronica Roth.
Allegiant: One choice will define you. The explosive conclusion to the #1 New York Timesbestselling Divergent trilogy reveals the secrets of the dystopian world that has captivated millions of readers. Includes bonus materials by Veronica Roth.
Four: A Divergent Collection: A companion volume to the worldwide bestselling Divergent series, told from the perspective of Tobias. The four pieces included—"The Transfer," "The Initiate," "The Son," and "The Traitor"—plus three additional scenes, give readers a fascinating glimpse into the history and heart of Tobias, and set the stage for the epic saga of the Divergent trilogy.
---
There can never be an excess of heroic role models in literature, and Joseph Delaney's The Last Apprentice is another masterclass in courage, loyalty, and commitment to doing good. Witches, goblins, and ghouls are out and about, and Tom Ward has to get really good, really fast, if he ever wants to defeat the dark side.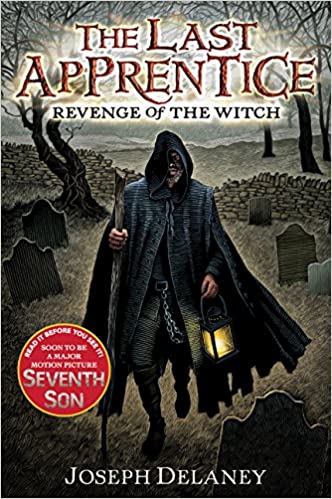 The Last Apprentice Book Series (12 Books)
The Last Apprentice: Revenge of the Witch (Book 1)
The Last Apprentice: Curse of the Bane (Book 2)
The Last Apprentice: Night of the Soul Stealer (Book 3)
The Last Apprentice: Attack of the Fiend (Book 4)
The Last Apprentice: Wrath of the Bloodeye (Book 5)
The Last Apprentice: Clash of the Demons (Book 6)
The Last Apprentice: Rise of the Huntress (Book 7)
The Last Apprentice: Rage of the Fallen (Book 8)
The Last Apprentice: Grimalkin the Witch Assasin (Book 9)
The Last Apprentice: Lure of the Dead (Book 10)
The Last Apprentice: Slither (Book 11)
The Last Apprentice: I am Alice (Book 12)
---
Take the Triwizard Tournament, but up the stakes and triple the danger, and you get the annual competition called the Hunger Games. The main character, Katniss Everdeen, would have been a founding member of the Order of the Phoenix if she ever went to Hogwarts. On the other hand, Harry Potter definitely would have volunteered to be a tribute if it meant sparing his friends and loved ones from the impossible ordeal that is the Hunger Games, from which the sole winner never really emerges victorious.
If you grew up with Harry Potter and have "stuck with him until the very end," it could be difficult to find another novel or series that could measure up to the incredible journey you took with The Chosen One. Still, every literary work that appears in this list would be a great place to start looking.
From Neverwhere to Hunger Games, here are 15 series that are perfect reading for your yearning Potterhead.
Click To Tweet