Have you ever wondered how much easier life would be if people didn't forget things? Think about all the grand things you could achieve if you have the ability to remember things the way Mike Ross did in Suits.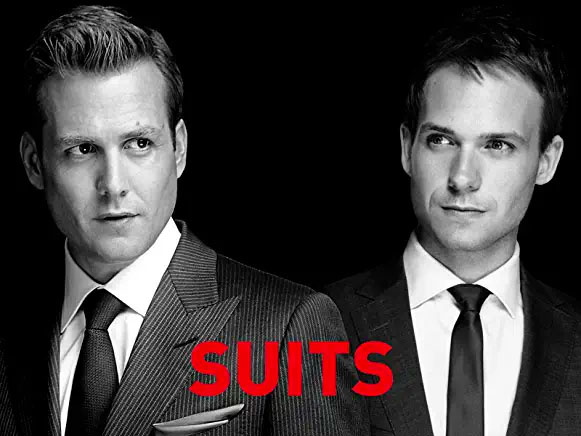 For starters, how many petty fights could you have avoided if you remembered everything you were asked to buy from the supermarket?
Well, it would seem there's no reason to feel bad if you weren't born with what is popularly coined as a 'photographic memory.' In his book Memory from a Broader Perspective, psychology professor Alan Searleman said having an eidetic memory is not what many people imagine it to be. Apparently, not one person in the world has been found to have a perfect memory, as many eidetic images turn out to still be largely inaccurate.
In sum, there's no real-life Mike Ross. What we do have among us are mental athletes like Nelson Dellis, whose claim to fame is being a 'memory athlete.' Dellis, a four-time USA Memory Champion, claims there is nothing extraordinary about his brain. Like any other decent athlete, he simply trained his mind and memory day in and day out to boost their abilities above the average.
World memorization champions don't have super-brains. Most of them don't even have eidetic memories. They simply train their minds to remember better using these 7 tips and tricks.
Click To Tweet
Top 7 Tips & Tricks to Train Your Memory
If you wish to become a mental athlete like Dellis, or if you simply want to make your daily life easier, here are some 7 tips and tricks you can try to remember things better.
1. Write, write, write
We might be living in the golden age of technology, but research suggests it is still better to take notes by hand instead of simply encoding stuff on your laptop or iPad – especially if you are learning something you want to commit to memory.
In an interview with Huffington Post Australia, Dr. Helen Macpherson explained that writing things by hand prompts the brain to create summaries and concepts on the spot, leading to a richer memory.
Say you're in a university lecture and you are armed with nothing but pen and paper for note-taking. It is highly unlikely that you will be able to jot down everything the speaker says, word-for-word. Your tendency would be to just take down the most important points. The split-second it takes your brain to decide which key points to take down is all you need to process the information being presented to you.
Thus, when you are writing and not typing down everything exactly as you hear it, you train your brain to think and organize thought and ideas on the spot, leading to better retention.
If you're looking for a mental edge, boosting your memory is the way to go. Here are 7 tips and tricks you can use to train your memory.
Click To Tweet
2. Teach your grandmother something you want to remember
If you want to remember a process or a certain sequence of procedure, the best way to have it imprinted on your memory is to teach it to someone else. This is called the Protégé Effect.
During my first year in law school, we were asked to memorize the complete process a piece of evidence has to go through from the moment it is lifted out of a potential crime scene all the way to its admission in court. It was a long process where one mistake could lead to the inadmissibility of evidence. I explained the entire process to my grandmother dozens of times over until she could repeat it back to me without any mistakes.
It was a difficult and frustrating ordeal and I had to correct her so many times before she finally got it, but I never forgot a single step in that entire process again.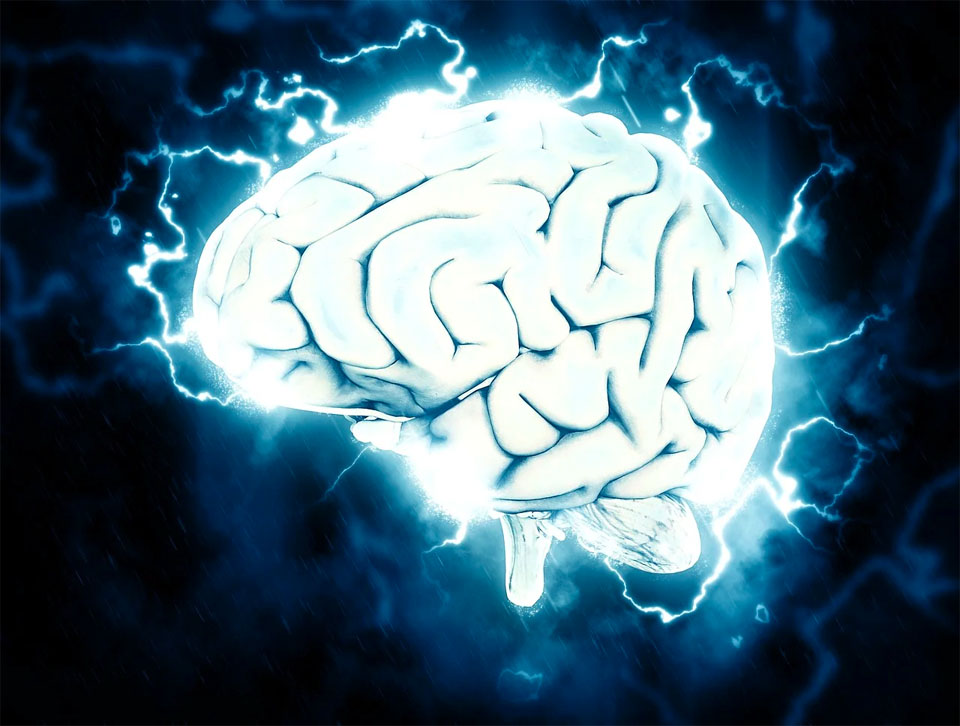 3. Try popular mnemonics
My Very Easy Method Just Speeds Up Naming Planets (to remember the order of the planets)
Every Good Boy Does Fine (to remember the note progression on the lines of the treble clef)
PEMDAS (to remember the order of arithmetic operations: parenthesis, exponents, multiplication, division, addition, subtraction)
These are just some of basic mnemonic devices we learned in school. If you still know what those letters stand for, it means mnemonics are effective tools for you. There are hundreds of popular acronym mnemonics that can help you memorize bits of general knowledge, but if you are trying to remember something that's specific to your industry or field of study, then you might have to create your own mnemonic devices.
Take note, though, that mnemonic devices are not confined to acronyms. In a 1981 experiment published by The Harvard Brain, a track runner achieved great strides in number pattern memorization by associating "chunks of three digits with running times that had meaning to him." So if he wanted to keep in mind the number '359,' he thought of it as '3 minutes, 59 seconds for running a mile.'
This way, a meaningless bit of information is transformed into something that is more personal, and is thus more memorable.
Building these connections and associations in your brain would make it possible – easy, even – to memorize otherwise boring data that your brain will struggle to retain.
Struggling with forgetfulness even at a young age? Here are 7 ways you can regain your sharp memory.
Click To Tweet
4. Build your own memory palace
At the core, a memory palace is also a type of mnemonic device that dates as far back as the Greek times. Also called mind palace or "method of loci," this is one technique that four-time USA Memory Champion Nelson Dellis swears by.
In his book Memory Superpowers!: An Adventurous Guide to Remembering What You Don't Want to Forget, Dellis explained that this is the go-to memorization technique used by top memory athletes.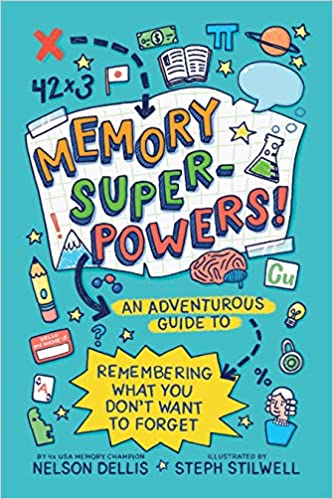 Warning: this will sound pretty crazy, but it works like a charm.
To build a memory palace, you have to think of one place that you already know and memorize like the back of your hand. It might be the house you grew up in, the house you are currently living in, or the route you take from your house to the nearest supermarket. This will be your 'memory palace.' Keep in mind that you need a place you can navigate even with your eyes closed, or else this mnemonic simply won't work.
Mentally navigate through your chosen memory palace, making as many stops as the number of things you have to memorize. So if you chose your childhood home as a memory palace, your first stop could be the picket white fence, your second stop could be the dog house, your third could be the front door, and so on, and so forth.
Now, you have to associate the things you want to remember to each of these stopovers. Say you have a grocery list. In your mind, picture your fence as if it's made up of Kitkat fingers. Then, imagine a massive flood of milk washing over the dog house, while your pet happily laps up the white beverage. Next, picture yourself struggling to open the door because the door knob transformed into a slippery bar of soap.
You basically create a unique, fantastic scenario in your head using your memory palace, and you'd be surprised to find out how well you can remember things when you push your imagination to the limit.
If you're still confused how to do this exactly, here's a video of 2016 World Memory Championship Winner Alex Mullen with a pretty impressive walkthrough:
5. Make out-of-this-world visual cues
In a Ted Talk entitled Feats of Memory anyone Can Do, science writer Joshua Foer proved that anyone can be a memorization champ, as long as they can conjure outrageous visual cues that are impossible to forget.
So if you want to remember that someone's surname is Baker, you can't just commit such an empty, meaningless into your brain and expect it to remember it forever. How many times have someone introduced themselves to you only for you to forget their names one second after they say it? To prevent this, you have to immediately make visual associations that will stick. Hence, if someone walks up to you and says their name is Keegan Baker, you have to picture that person wearing one of those silly hats worn by bakers, stuffing a key and a gun into a loaf of bread.
According to Foer, it might take a while before you get comfortable dreaming up these "utterly ludicrous, raunchy, hilarious, and hopefully unforgettable images in your mind's eye." However, once you've gotten the hang of it, you'll practically be unbeatable in memory game night.
Never make a second trip to the supermarket again with these 7 research-backed strategies to improve your memory and enhance your ability to retain information.
Click To Tweet
6. Try spaced repetition
Fluent Forever: How to Learn Any Language Fast and Never Forget it. That's the promising title of a book written by Gabriel Wyner for anyone who wants to commit something to long-time or even lifelong memory.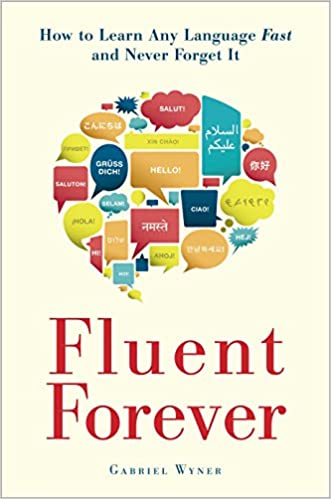 In this book, Wyner discussed the Space Repetition System, wherein you gradually increase the intervals between your study or practice sessions, to make sure the things you're memorizing will stand the test of time.
Here's a Youtube video explaining in detail how you can practice spaced repetition:
7. Keep your brain healthy
Lack of sleep, too much alcohol intake, stress, anxiety — all these factors can diminish a person's ability to keep memories intact. If you find yourself forgetting a lot of important things despite the tips and tricks discussed in your article, then it may be time to go back to basics. Get decent sleep, cut down on alcohol, and give your brain and mind enough rest and nutrition in order to regain good memory.
Ever wish you were born with a photographic memory? Well, mastering these tips and tricks will make your memory just as good.
Click To Tweet
See? There's no need to feel bad if you were born with 'average' power of memory. Even though it's technically not a muscle, all you have to do to improve your brain power is to work it out.
Who knows, you might end up winning a couple of memorization championships yourself! If not, hopefully these memory tips and tricks could at least help you avoid sticky situations by allowing you to remember things like names, birthdays, and grocery items better.