More and more schools and educational establishments are looking to virtual solutions for teaching and learning. These tools allow them to schedule and host online events for a large group of viewers with one-to-many live video streaming or a webinar involving a small to medium group of participants.
An example of a local use case for live video streaming and webinar is a parent-teacher meetings in schools. Traditionally these involve hosting parent-teacher meetings, parent open evenings, new beginner introductory sessions and other informative evenings. These can be on a set evening or over a few evenings where parents turn up, listen to the presentation and ask questions.
With more and more schools and educational establishments looking to virtual solutions for teaching and learning, it is just as important for these institutions to continue to maintain good connections and communication with the parent, students and community at large.
To accomplish this wholly online, you will need to schedule and host an online event. We look at eight ways to do this involving little to no technical knowledge. These tools are designed to be user friendly and easy to use. Once you get the hang of it, you will be hosting your online event in no time.
When to Consider An Online Event
We started off with an online event to replace one-to-many or face-to-face meetings in school. There are many other events that can take place online. We list these events that can be held online with our list of tools and apps below. These are use cases that can benefit from a virtual meet or live digital broadcast.
Parent information evening
Remote parent engagement evenings
Tutorials, demonstrations and classes
Live lectures or seminars
Church masses and prayers
Introduction to schools
Music and arts performances
Live concerts and launch events
Training and online courses
Live Video Stream (Webcast) vs Webinar
With these online tools, you can host a webinar or run a live video stream (webcast) for your audience. There are some differences between the two eventhough the technology that drives them is similar. Both are capable of carrying real-time online events with video and audio. Here, we take a look at the differences and how to pick one over the other.
Live Video Stream (Webcast)
A live video stream or sometimes known as a Live Webcast is
a live broadcast over the Internet also known as a webcast
an online event started by a host and is broadcast to many viewers
one way video and audio streaming from the host only
encoder can be used for input from more cameras, microphones and gameplays
audiences have limited interaction apart from live text chat
can be pre-recorded and released as a premiere
good for a live event geared towards a large group of audience
usually free to public, viewable by anyone, no login required to watch
use cases: corporate event, entertainment, education, news, roadshow, launch, PR.
Webinar
A Webinar is some of the things above but all of the things below:
a live online seminar held over the Internet
can have more than one host or presenter, 'passing the microphone' or engaging in live multi-way conversations
one or a-few-to-many, video and audio streaming: the webinar administrator can show multiple feeds at the same time
better audience engagement allowing them to ask questions i.e. raise hand for turn to speak and everyone to hear. Live text chat also supported.
usually live and not pre-recorded, screen share available for presentation
good for online training and courses catering to medium to large group of audience
by invitation only or restricted viewing/participation, open registration can be enabled
use cases: conference, training, break-out session, leadership session, online courses, motivational, team and collaborative event.
8 Ways to Schedule & Host Online Events
Here are some of the best live streaming and webinar tools to use for your next online event. These are free or available at a small fee. Start by establishing the number of participants to host on the webinar or webcast. Each platform has its own features and limitations. Learn as much as possible about your chosen application. Rehearsal is a must to familiarise with the chosen solution.
1. YouTube Live (WEBCAST)
To use the free live streaming service, head over to YouTube Live Dashboard or the new Live Control Room on your laptop or desktop with a webcam and microphone connected. You can also login to YouTube and click Go Live option on the menu. Follow the instructions there to start your first live stream. If however you wish to host a live stream from a mobile device, you will need the YouTube app and at least 1000 subscribers to your YouTube Channel.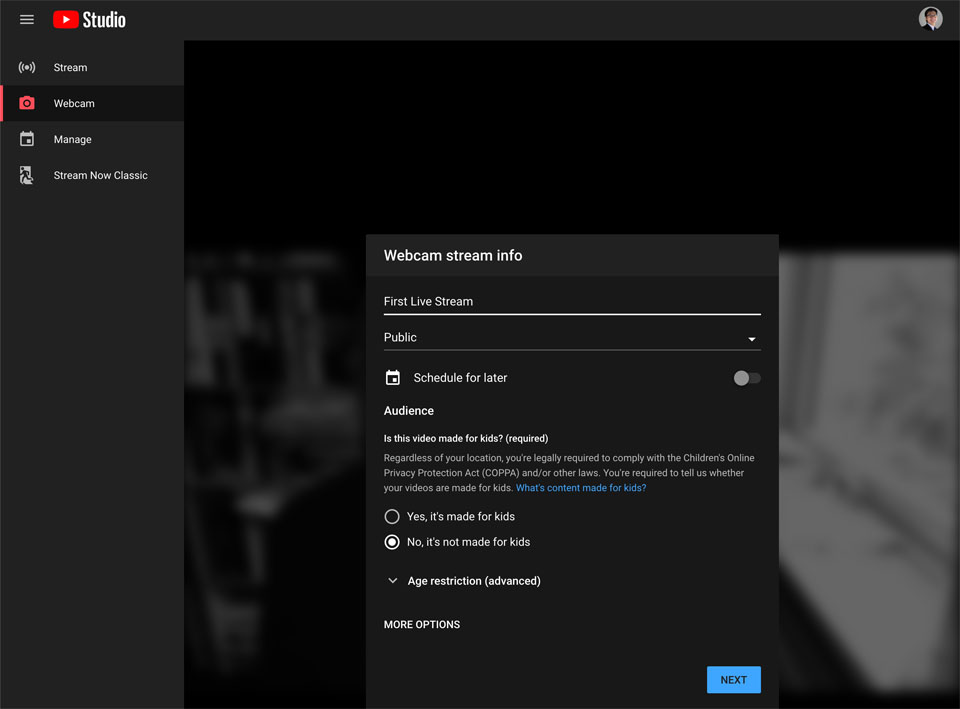 For the laptop or desktop live streaming choose either to stream from webcam or download and install the encoding software then configure it to use the Server URL and Streaming key found in the Live Control Room Dashboard. Complete the stream information such as title, description and thumbnail image. Other optional features include low latency streaming, monetization, DVR and social sharing.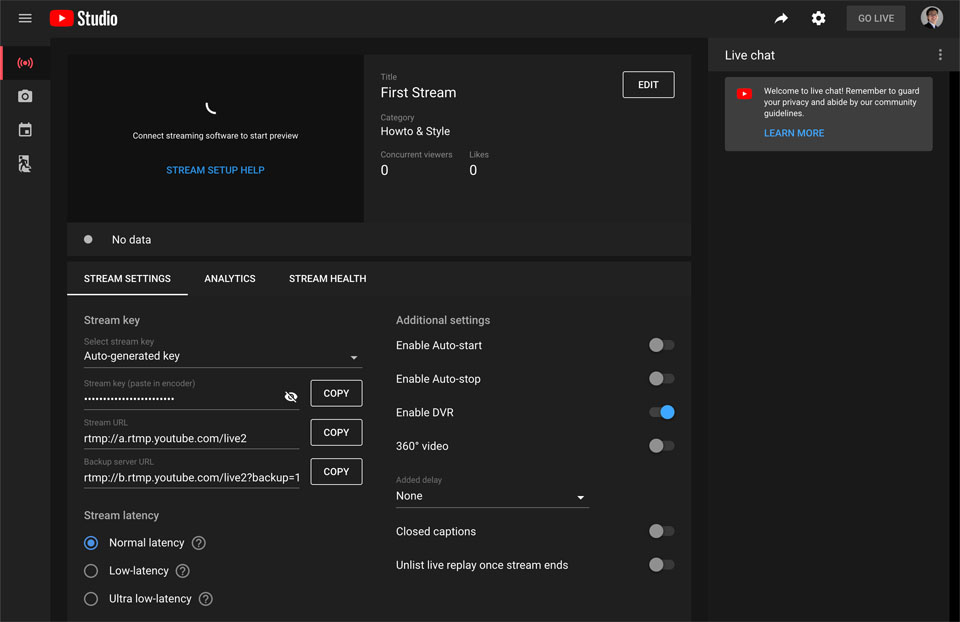 When you are ready to go live, start the encoder and watch for the live indicator. Live text chat will run alongside the watch page during the webcast. Finally, to finish, stop the encoder and the session will be turned into a YouTube video for non-real time access making it available to those who missed the live event.
FEATURES:
Three ways to stream, mobile, webcam and encoder

Mobile

: download and install the YouTube mobile app and start your live stream from there.
YouTube Live is only available on mobile app when you have 1000 subscribers to the YouTube Channel.

Webcam

: Start your live video feed on a desktop with web cam or laptop, with Go Live option.

Encoder

: Start a Live Stream on the Studio dashboard, this will require a software or hardware encoder (see list below for encoders).
Encoders let you stream gameplay, overlays and use hardware like preamps, microphones and more than one camera. This type of stream is commonly used for gaming, sports events, concerts and conferences.
YouTube Live can be scheduled, a watch page will be created with a shareable link
no support for screen sharing unless encoder is used
no support video and voice feed from online viewer for Q&A, just live text chat
no support for multiple hosts from remote locations, just single video feed (multiple cameras with hardware encorder)
There is no viewer number limit with YouTube live.
Software encoders
Open Broadcaster Software (open source)
STAGE TEN
Streamlabs OBS (Windows iOS, Android)
XSplit Broadcaster (Windows)
XSplit Gamecaster (Windows)
Wirecast ( Windows, Mac)
Hardware encoders
AirServer (Windows, Mac)
Elgato Game Capture HD60 (Windows, Mac)
Epiphan Webcaster X2
LiveU Solo
SlingStudio
Teradek VidiU Pro
Mobile encoders
AirServer (Windows, Mac)
Streamlabs OBS (Windows, iOS, Android)
Wirecast Go (iOS)
2. YouTube Premieres (WEBCAST)
Similar to YouTube Live Webcast above but uses a pre-recorded video, YouTube Premieres is a scheduled live stream. It's like a watch party where you upload your presentation video, set a premiere date and time and share the watch page link. Come premiere time, viewers log in, watch the countdown and then the show. Basically, it lets you and your audience watch the video and interact.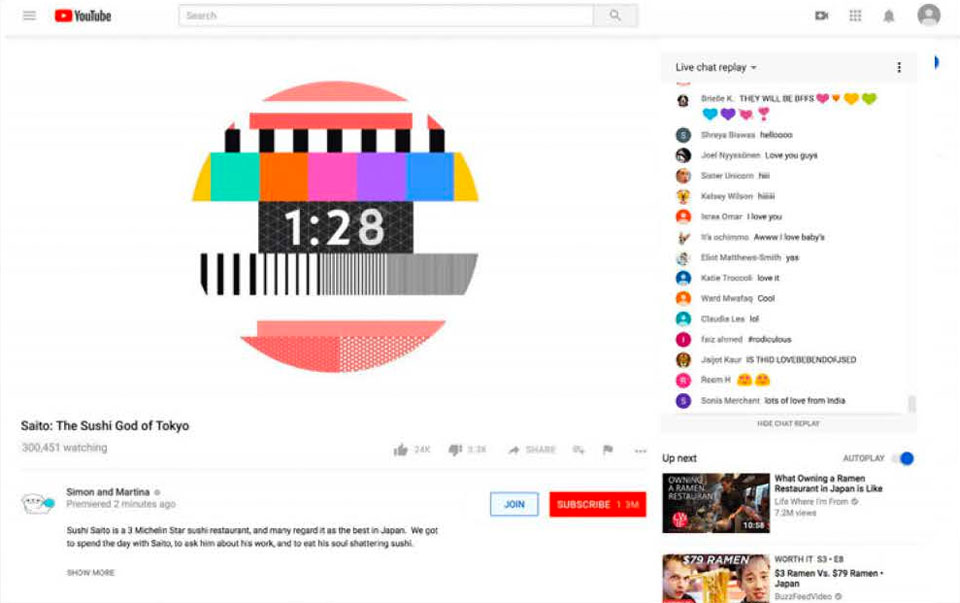 This video can be a talking head, presentation, interview, video footage or a mix of different clips. It will have to be recorded and edited using a separate video editing software. Once uploaded and scheduled, a shareable link and a public watch page is created. Share this link on social media or email to your intended audience.
On premiere time and date, you can focus on interacting with the audience via Live Chat on the public watch page by responding to their text messages. Once the video premiere ends, it will be turned into a standard YouTube video for those who missed the live show. You can also then embed the video on your website.
FEATURES
immediately premiere or schedule and watch pre-recorded or edited video with your audience
share watch page on social media to create buzz
interact with them via text messages on watch page
only up to 1080p video resolution supported for Premieres
can monetize premieres by turning on ads
no live feed from a camera supported, just pre-recorded video
no support for screen sharing, but you can add this to the pre-recorded video
no support for video and voice feed from viewer for Q&A, just live text chat
no support for multiple hosts from remote locations, just single pre-recorded video feed
For a parent information event, parents can leave a comment or ask a question directly on the Youtube Premier Watch Page and teachers can respond to this in real time. There is no viewer number limit.
3. Facebook Live (WEBCAST)
If majority of your audience are on Facebook, head over to the Facebook Page or your personal page to run a Live video stream there. You can also broadcast to a group or event. All this can be done straight from the Facebook app. The app lets you scheduled a live event up to one week in advance. Once scheduled, it creates two posts, an announcement post and a live broadcast post.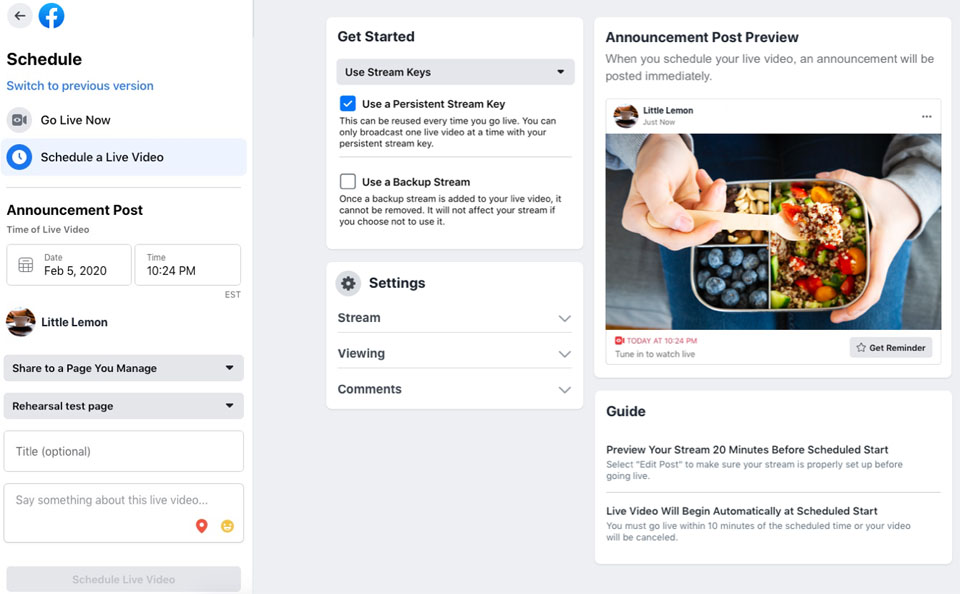 The announcement post will show the date and time of the event to remind viewers to log in the live stream. At the scheduled time of your live broadcast, a post containing your live stream will automatically be published. You will need the Facebook app (via personal account) OR Facebook Pages app on a device (tablet or smartphone) to Start Live Video. When you are ready to stop, simply tap Finish to end the broadcast.
On the laptop or desktop, you will need an encoding software installed. Much like YouTube Live above, this software will need to be downloaded, installed and configured with Server URL and Stream key from the Live Producer page. Alternatively, choose to use your web cam and microphone on the Live Producer page. There are many moving parts to get this working such as browser version, web cam and microphone compatibility as well as security and privacy settings.
If you are running your live stream from the browser on a laptop or computer, you can also enable screen share. This will let you speak over your presentation file or whatever you are working on.
FEATURES:
The live stream is available publicly to anyone on Facebook depending on where you share it, your profile stream, page, group or event.
Viewers need to have Facebook account, follow Facebook Page or be in the group (if the Live stream or event is published there) to see the Live feed notification.
Live video presentation is one way (one to many)
no support for video and voice feed from viewer for Q&A, just live text chat
no support for multiple hosts from remote locations, just single live feed
8 hours maximum length for Live stream from computer, 4 hours from mobile device.
There are virtually no viewer number limit. Government and News casting channels use this to broadcast live events, reports and briefings. For more information, visit the Facebook Live page.
4. Facebook Messenger Rooms (WEBINAR / VIDEO CHAT) – rival to Zoom
The newly launched Facebook Messenger Rooms is a direct rival to Zoom as an alternative tool for hosting online webinars. Other video conferencing or webinar tools that offer similar function to Messenger Rooms include Skype, Google Meet and Microsoft Teams. To access the feature, simply update the Messenger app, sign-in with a personal account on a device, tablet or smartphone and create a room there to start. You then share the link.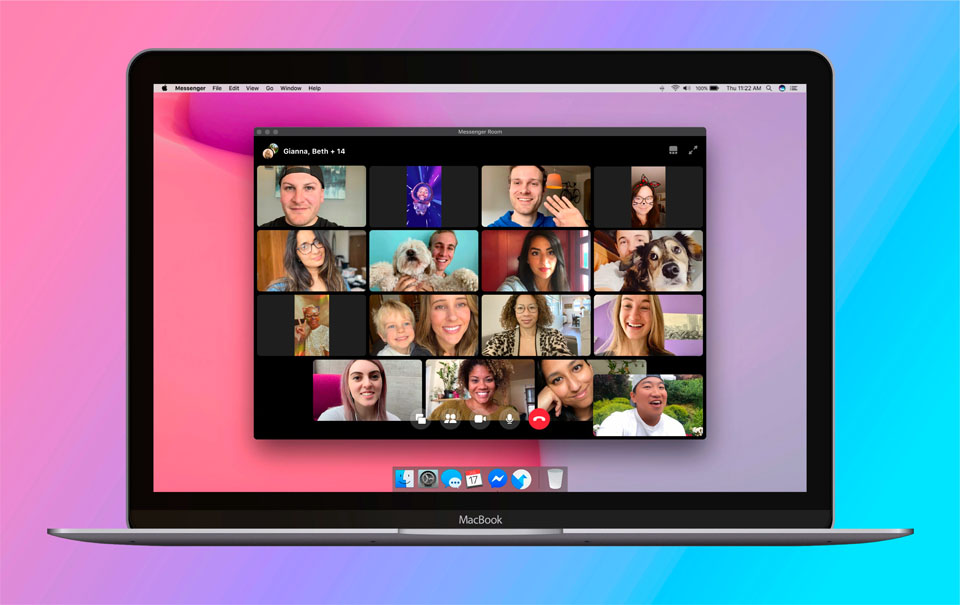 This solution is great for video conferencing allowing anyone in the call to speak. You can invite participants with a link sent to them via email, published on a website or on Facebook (news feed, events or page). One of the great feature of using Messenger Rooms is, participants need not have a Facebook account. They just open the link add their name and choose to join as guest.
There is however a 50 participant limit which is plenty for a video call or seminar and there is no time limit for each session unlike the free version Zoom which is limited to 40 minutes. It however lacks certain features which would otherwise make it a great webinar tool. We could not find where to mute the participants. While participants can mute themselves, the host room creator or person who started the call cannot mute other participants.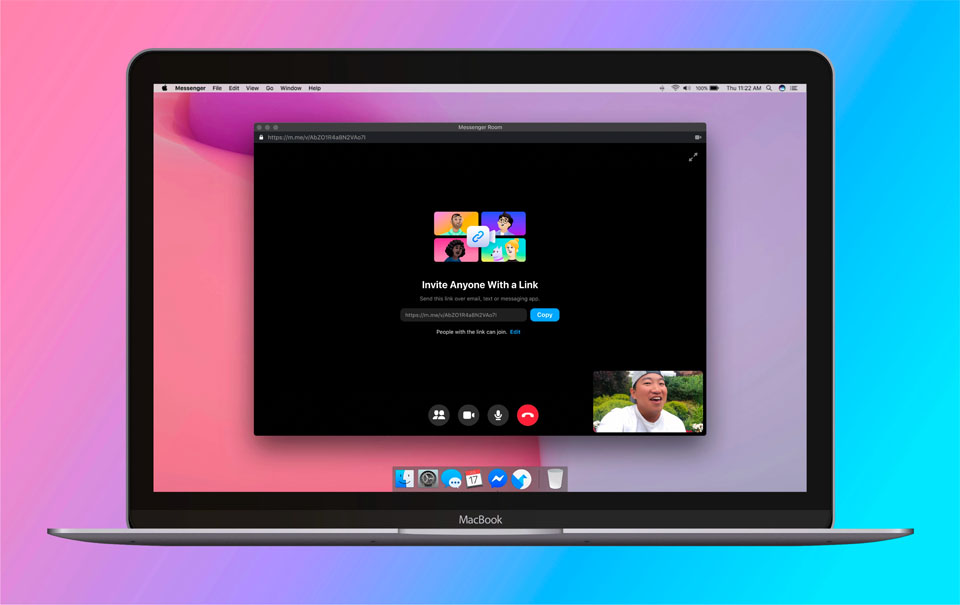 But the room creator can lock or unlock who gets to see the room, control who can join and remote participants at any time. The room creator can also select the people from his or her contact list. To share a room with users without a Facebook account, the link will need to be shared with them outside of Facebook. Participants can use any device. Users accessing from laptop needs Chrome browser.
FEATURES
50 participant limit
cannot mute participants
room creator use personal account not Facebook Page
no support for screen sharing or video feed
non-Facebook users can join as guest
can join from any device, if using browser from laptop or desktop, security settings needed
initiated from a personal account and not a page unlike Facebook Live
room creator must be present
many-to-many conversation, not just one-to-many, presenter must lead or kiosk ensues
can change presenter manually asking the next participants to speak
participants can ask questions with video and audio feed, manually asked to speak
participants can mute or disable own video feed
For more information visit Introducing Messenger Rooms and More Ways to Connect…
5. Zoom (WEBINAR/VIDEO CHAT)
Zoom made it really big, becoming one of the biggest player in the video chat space. The free Zoom Meeting account has the following limitations; 40 minutes time limit per session and up to 100 participants per session. For most people, that would be enough. As you can set up an unlimited number of zoom meetings, plan ahead and schedule your next one if you know the first one is going to overrun. The only trouble is, the interruption where participants get kicked out and have to connect to a new meeting.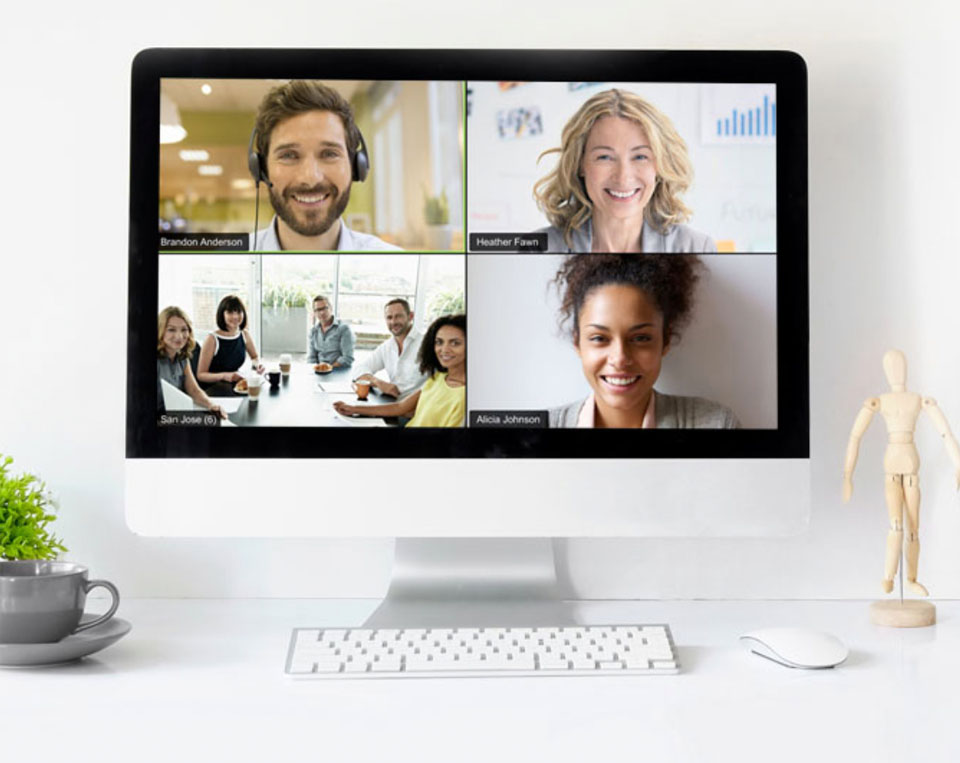 Another advantage of Zoom Meeting aside from it starting from free, is that participants need not have a Zoom login account. Simply connect with the room ID and you are in. And, they can join from any device, smartphone, tablet, desktop or laptop. A separate product for webinar, the Zoom Video Webinar is popular among businesses as you can turn on registration to limit participants' access. Only those registered are allowed access a scheduled webinar.
Other benefits include desktop and application sharing, including co-annotation on shared screen, instant and shared meetings, meeting recording, raise hand, private and group chat, breakout rooms, group messaging, whiteboard, keyboard and mouse control and more. Plus, the app is available across all major platforms, Mac, Windows, Linux, iOS and android including Chrome and Outlook plug-ins.
Paid packages allow more than one host, longer meeting duration up to 24 hours, user management, advanced meeting controls, reporting, custom meeting ID, record meeting up to 1GB and more.
FEATURES
up to 100 participants on free plan (up to 1000 participants with paid plan)
unlimited 1 to 1 meetings (up to 100 hosts with paid plan)
up to 40 minutes on group meetings (unlimited with paid plan)
unlimited number of meetings (1GB or unlimited cloud storage with paid plan)
HD video and voice with Active speaker view (current speaker will get more attention automatically)
can enable pooling, Q&A, share content, videos or music
can mute all participants, participants can 'raise hand' to get attention when they have questions
can control participants audio (mute/unmute) and video
can control screen sharing function with multi-share capability and whiteboard
6. Google Meet (WEBINAR/VIDEO CHAT)
Google's version of Zoom, the Google Meet formerly known as Hangouts Meet is another face-to-face video chat tool. Schedule a meeting and participants with the meeting code can join but need to login with Google account. The free plan has a maximum meeting time of 1 hour and a maximum of 100 participants. It also allows for participants to join from a browser and participants without signing in (external participants) and screen share. Sounds very similar to Zoom's free offering.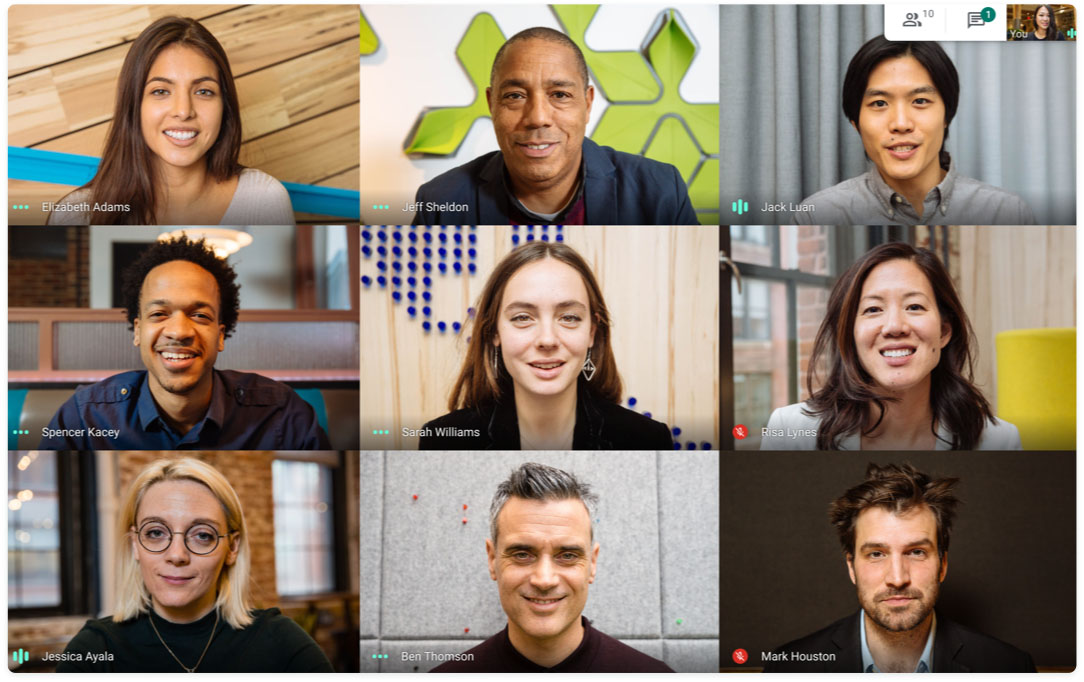 With the paid plans, you get up to 300 hours meeting time and up to 150 or 250 participant limits. But, arguably the most exciting feature is the Live-streaming in-domain that allows businesses, schools and other organisations to live stream meetings to up to 100,000 viewers within their domain. It's not quite the same as web-cast that live streams video to the public as it is only available internally. Therefore, it is great as a communication tool.
Google Meet can be accessed via modern web browser although you will need to check if your browser is compatible and change the privacy settings to allow access to the web cam and microphone. To make it easier, access the meeting with a mobile device via the Google Meet app. There is a caveat however, the free plan is available for a total of 24 hours maximum calls with up to 1 hour per call up till 30 September 2020. This may change so watch this space.
FEATURES
1 hour meeting limit (up to 300 hours with paid plan)
up to 100 meeting participants (up to 250 with paid plan)
unlimited meetings
supports screen share
join from browser or Google Meet app
live closed captions (English only)
meeting recording saved to Google Drive (paid plan only)
live streaming in-domain (paid plan only)
7. Google Hangouts (VIDEO CHAT)
There are now three different apps from Google that let you make video calls. There is the free Google Hangouts for casual group chats. The free and paid Google Meet (previously Google Hangouts Meet) for meetings listed here also known as the Zoom equivalent. And, finally, there is free Google Duo, the company's answer to Apple's FaceTime for personal video calling.

Google Hangouts (messaging up to 150 users, video calls up to 10 users)
Google Meet (up to 100 participants free, up to 250 participants with paid plan)
Google Duo (group video calling up to 12 users)
At this point, you may think that Google Hangouts is rather limited with a 10 user limit. The fact is, it has been around for a while and users are more likely to have access to this, particularly Gmail and G Suite users. Calls can be launched straight from the Gmail browser window, that's how integrated it is.
It is likely that Google Hangouts will be replaced by Google Meet. In the mean time, the Google Hangouts app and site are still available to make calls from.
FEATURES
Free for gmail users, unlimited video calls with up to 10 users
Free messaging with up to 150 users in a group
Calls from Gmail window on the browser or via Google Hangouts app (Android or iOS)
no support for screen share
no support for muting other callers, can only disable own audio or video feed
requires Google account to make or receive video calls.
8. Instagram Live (WEBCAST)
Instagram users with friends or audiences based mainly on the platform can use Instagram Live, their answer to YouTube Live video streaming solution. You can stream straight from the app on your mobile device to all your followers. Instagram Live also lets viewers interact with the video stream leaving messages and likes. The tool is great for anyone who wishes to do a demonstration, tutorial, announcements or just to share information.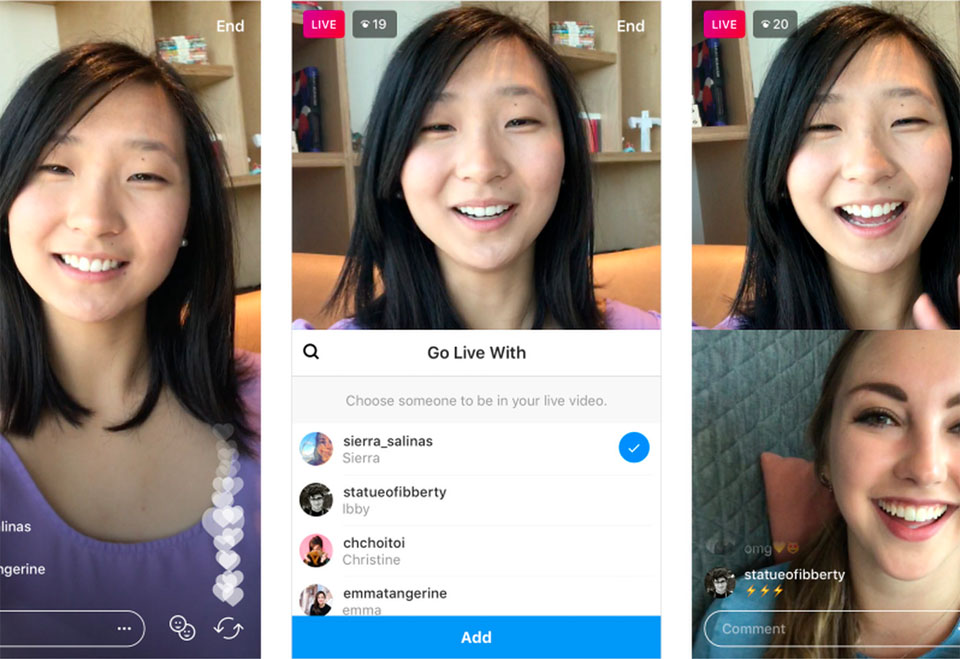 FEATURES:
stream video in real time for up to 1 hour
viewers can request to join live stream or host can invite a friend to join too
if accepted, can start broadcasting live as host's guest
save and repost video to Instagram Stories
engage with followers by responding to their likes and comments
comments can be turned off or moderated or filtered
highlight comments by making it a sticky on the top of the video
track engagement and viewer metrics
after the live webcast, save and share streamed video as a post
photos and videos shared on your story will disappear after 24 hours