Being away from friends and family for extended periods of time can be very stressful, especially for those whose love language is physical touch or quality time. We explore 12 games that you can play and stay connected for your next virtual game night.
Luckily, we live in an era where virtual communication has become next to normal in instances when physically hanging out together is impossible. If you think there's nothing else you can do in a conference call except put on funny filters and ask each other what you had for dinner, you might be missing out.
12 Games to Play for Your Next Virtual Game Night
With Facetime, Zoom, and other free video conferencing tools, you can actually take your game nights online! No, we don't mean playing video games with total strangers, since studies say that playing with friends is still so much better.
What we mean is you can bring traditional and online games to virtual platforms to enjoy it with friends, even when you're stuck at home. So whether it's traffic, a global pandemic or bad weather keeping you from hanging out, here are 12 games you can play with friends virtually:
1. Charades
The best games to play virtually together are those that need little to no preparation like the timeless charades – a classic game that can be enjoyed by all ages. All you really need is pen and paper, creativity, and loads of imagination to make it work!
So once you've set up the video call and all players are in, the first thing you have to do is to team up (assuming there are more than two players).
Then, everyone must agree on a category (like countries, TV shows, persons (singers, actors, athletes), songs, movies etc.), after which everyone should write down a word or phrase that falls under it.
Each player will then take turns acting out their chosen word/phrase– with their microphones on mute! Their teammates get to guess first, but if no one guesses correctly after a minute, members of the other team can steal the point. Once someone guesses correctly, the actor must reveal his/her paper on camera, to prove that it's the right answer.
If you already have the conventional card game at home, improvise. Pick a card and reveal it to the other team member without looking at it so he or she can screenshot or write it down. Then, let the games begin. If you don't have the physical card game, head over to getcharadesideas.com and generate one based on preferred category. More random word(s) or phrase generators are available at the bottom of this article.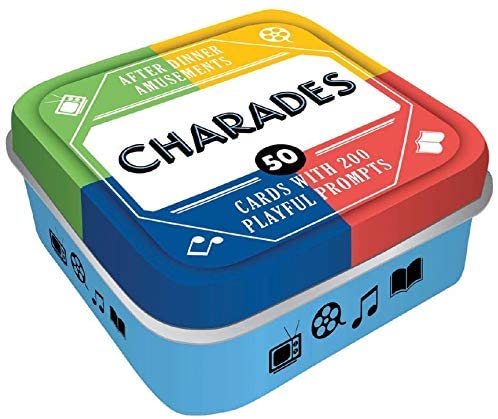 ---
2. Pictionary
Another game that can be enjoyed among kids, their grandparents and everyone in between is pictionary. It's just like charades, except you draw out words/phrases instead of acting them out.
There are a lot of free Pictionary apps you can download and enjoy with friends, but if you want to make it a little bit more traditional, then it's time to open up MS Paint. Most teleconferencing apps like Zoom, Skype, and Google Hangouts allow you to 'share screen' so everyone can see and guess what you're trying to draw.
Video Conferencing Apps That Let You Share Your Screen
Alternatively, you can use a hybrid of online and offline applications. Head over to one of the many Pictionary word generator sites listed at the bottom of this post and get your word, name or phrase. Use a drawing pad or whiteboard and have a way to let your team mate see what you drawing. Lastly, if you have the conventional Pictionary box game, you can use that too.
As long as you don't invite Sheldon Cooper to play, Pictionary's bound to be a great hit for your next virtual game night.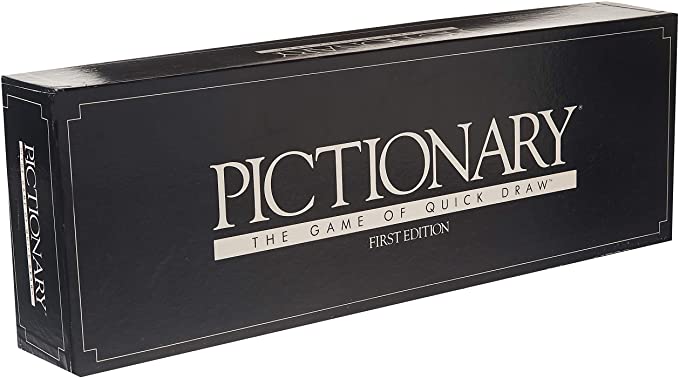 ---
3. Dungeons and Dragons
Fantasy, adventure, mystery – basically everything that makes up a good RPG, Dungeons & Dragons has. Believe it or not, this choose-your-own-group-adventure has been around since the '70s, but it has staged a major comeback in recent years, partly thanks to the Netflix series Stranger Things.
Whether you're the Dungeon Master or one of the characters, D&D is an amazing way to go on adventures without ever leaving the kitchen table. It's also now easier than ever to play Dungeons and Dragons online, thanks to Roll20, a virtual tabletop that does all the manual work like rolling the dice and tracking whose turn it is to combat.
If none of your friends know how to play, it might be overwhelming to have to explain everything. Fortunately, PC Gamer has a pretty comprehensive guide on how to bring the tabletop D&D game online.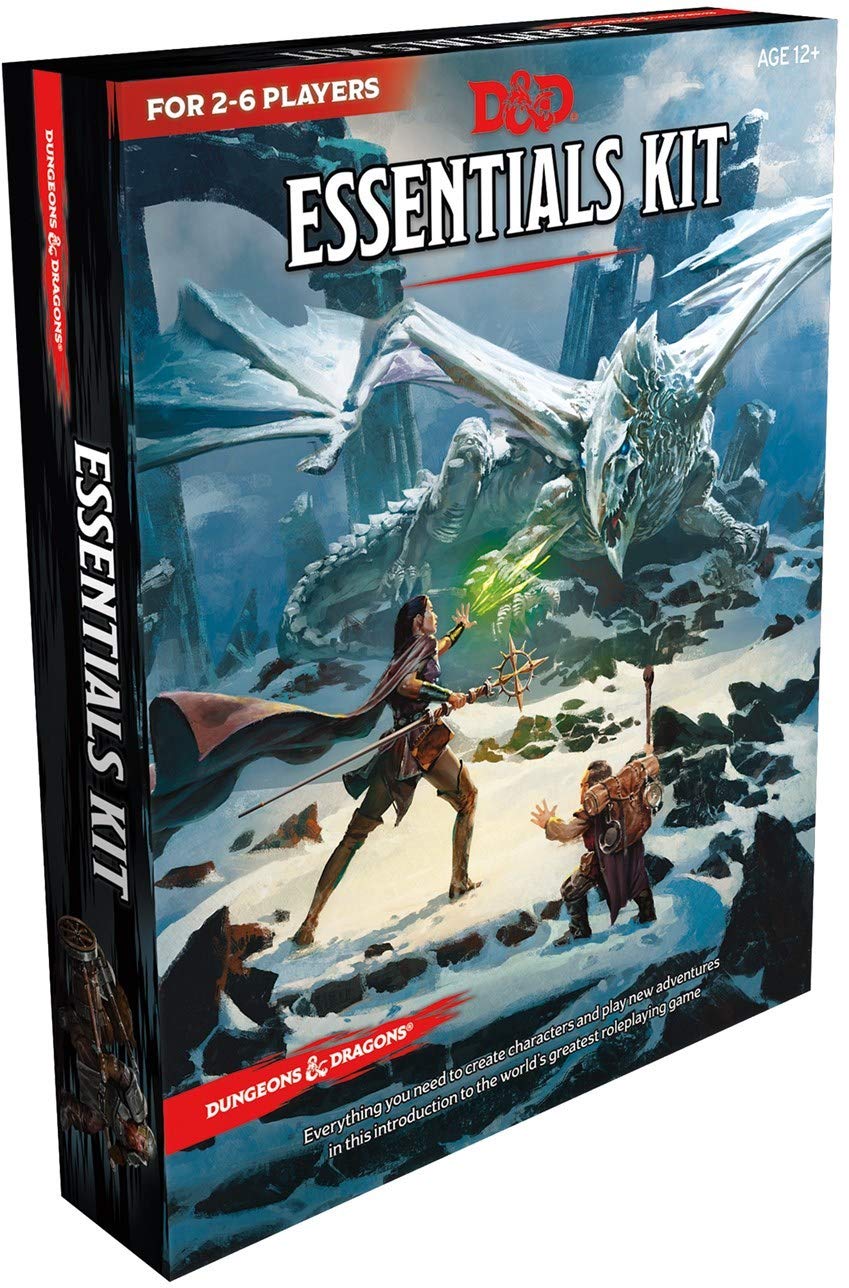 Visit the Official Dungeons & Dragons Store on Amazon
Who said staying at home means being lonely at home? Here are some game ideas you can play virtually with friends to help us all weather this lockdown!
Click To Tweet
4. Simon Says
The objective of this game is simple. If you're the designated 'Simon,' your goal is to trick your friends into following commands they shouldn't. See, instructions are only valid when you say 'Simon Says' in the beginning. So if you say "Simon says you have to blink five times," everyone should do it. But if he/she says "Shout!" without saying "Simon says" first, those who do shout are out.
So if you're not Simon, then you have to be vigilant. Your goal is to be the last one standing in order to become the next 'Simon.'
It's a great family game to get your body moving and your brains working even if you're stuck at home.
---
5. Freeze Dance
A great way to stay connected while also getting much-needed exercise at home is to play Freeze Dance with friends. One of you will be the DJ who plays music and pauses it whenever he/she pleases. Once the music stops, everyone must stop dancing and hold their poses until the music starts playing again. Those who move while there's no music are out for the round.
It's also the DJ's job to ensure everyone does big movements, involving every muscle in the body! He/she must call out those who are doing minimal movements which will be easy to hold when it's time to 'freeze!'
Staying connected is key to keeping your sanity while stuck at home. Why not invite your friends to a virtual game night, then? Here are 12 games you and your squad can enjoy together-- while apart.
Click To Tweet
6. Rock Paper Scissors
This game needs no elaborate explanation. All you need to know is rock beats scissors, scissors beats paper, and paper beats rock– and you're all set.
To make things more challenging, you may decide to play it in another language that's unfamiliar to all players. For instance, you can say Pierre, Papiere, Ciseaux– and those who forget the correct terms can't win any points.
---
7. QuizUp (app)
Trivia games are a great way to keep the mind active when you have nothing much to do at home. Our top recommendation for this is QuizUp, a downloadable trivia game that allows you to challenge a friend to play quizzes about basically anything under the sun.
There are seven questions in each round, and you only get 10 seconds to answer each of them. Here's the catch: you have to think fast since the more time you spend on a question, the less points you get.
The fun thing about QuizUp is that there are more than 1,000 topics and interests to choose from. You have classics like General Knowledge and Capitals of the World, but there's also categories in Literature, Movies, Sports, and even every subject you've ever studied in school.
If you don't care much about winning but you want to make playing an educational experience, it might do well to pick a topic you know absolutely nothing about. This way you can learn new things while having fun!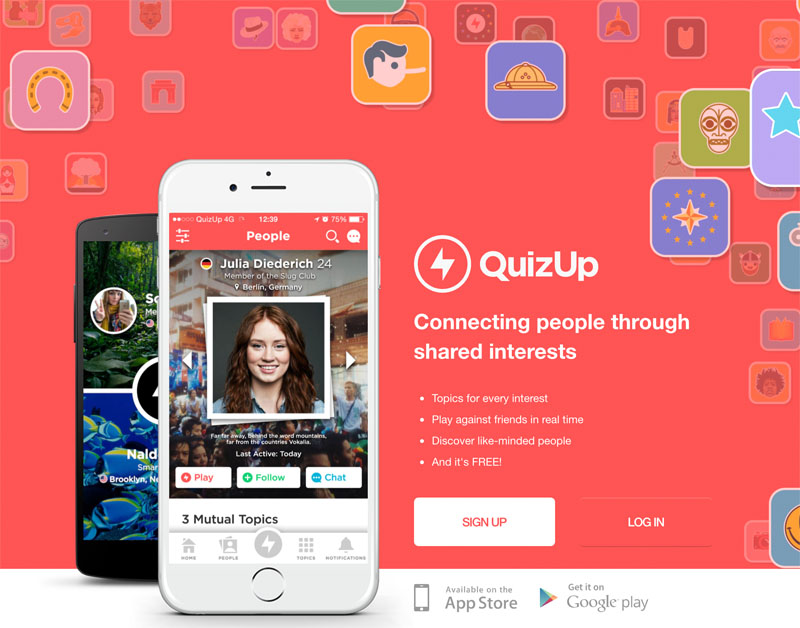 In this day and age, gaming transcends even geographical borders. Take a look at our list of games you can enjoy virtually with friends-- even when you're on opposite sides of the planet.
Click To Tweet
8. Fight List (app)
If you and your friends have always wanted to go on Family Feud, then Fight List might be the best game for you. For each round, you will be given 50 seconds to list down answers to a given broad category like 'Things you can find in a classroom' or 'Adam Sandler movies.'
Answers are given different point values: the more obscure, the better. For instance, if you're asked to list down flowers, 'rose' might get you a single point while 'Middlemist' could rake in 3 points at once.
So remember, it's not just a matter of listing the most number of items, it's also about going beyond the obvious answers.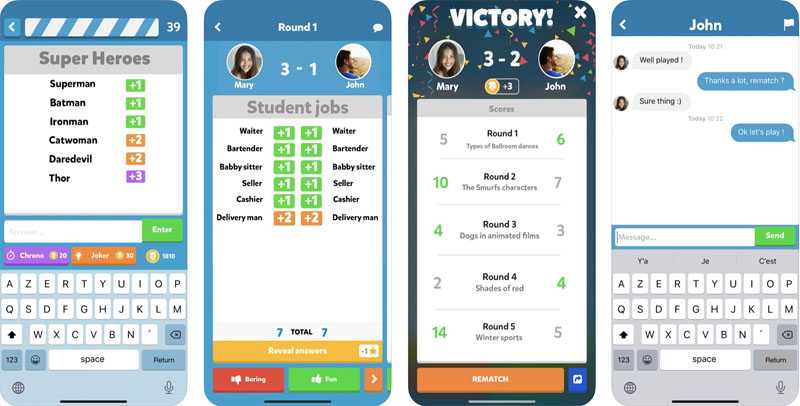 ---
9. Overcooked (console)
Now, if your squad is blessed enough to all have consoles like Play Station or Nintendo Switch, one of the hottest multi-player games right now is Overcooked.
It's an intense, chaotic game that requires teamwork and loads of concentration. You and your fellow chefs have to prepare, cook, and serve up orders before customers run out of patience.
The overall gameplay is simple and easy, but some levels are so difficult, some people say the real challenge here is staying friends with your co-chefs after playing the game!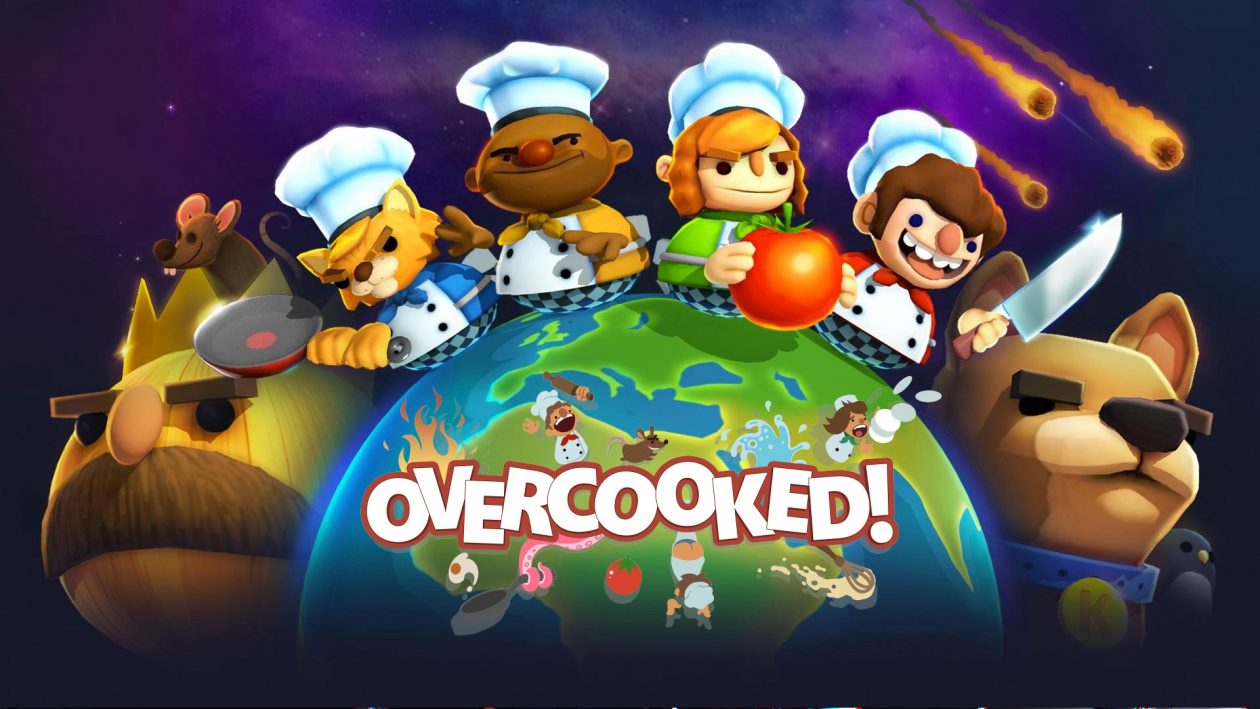 When you have parents living in another city and kids who live on campus dormitories, it might be difficult to feel connected as a family. Luckily, there are a lot of games you can all play together virtually!
Click To Tweet
10. Animal Crossing (console)
For larger groups and families, Animal Crossing might be the better choice. Up to 8 people can live on one island, where your main goal is to build a nice, sustainable community from scratch. It's a great group game for family members who live apart, since it can help you remain close, as if you're all still living under the same roof.
A large part of achieving success in Animal Crossing is careful planning, so everyone has to chip in when there are large infrastructures to build or huge fees to pay off– just like in a normal community or household.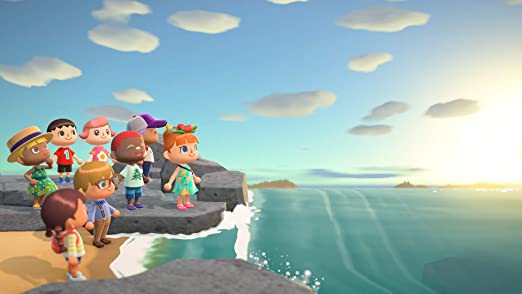 ---
11. Name that Tune
Now, let's go back to games you can play while teleconferencing.
Name that Tune is when a player hums the melody of a song– without singing any of the lyrics– while everyone tries to guess the name of the song.
It might sound pretty simple, but this game can be super hilarious, especially when played by people who are not that musically inclined.
Nowadays, teleconferencing has become the new normal. But did you know it's not just for work meetings and online job interviews? Here are some games you can play with family and friends while on video call.
Click To Tweet
12. Boggle
Another game that you can play over video chat is Boggle. If one of you have the word search game handy, mix this up in the box and either use your phone camera to stream a live view or take a photo and send it to the group. Next, set the timer going and tell everyone to stop when the time is up. This is usually done with the included hour glass timer.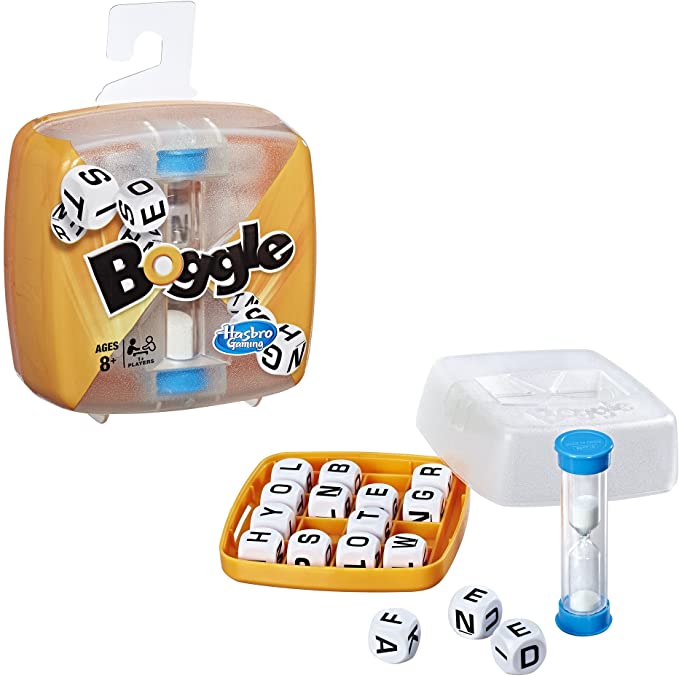 More experienced Boggle players can try their hand on 5 x 5 or 6 x 6 letter grids also dubbed the Big or Super Big Boggle. The original one has a 4 x 4 letter grid. Someone can then keep the scores and move on to the next round until everyone decides to stop. Tabulate the result and see who is the winner.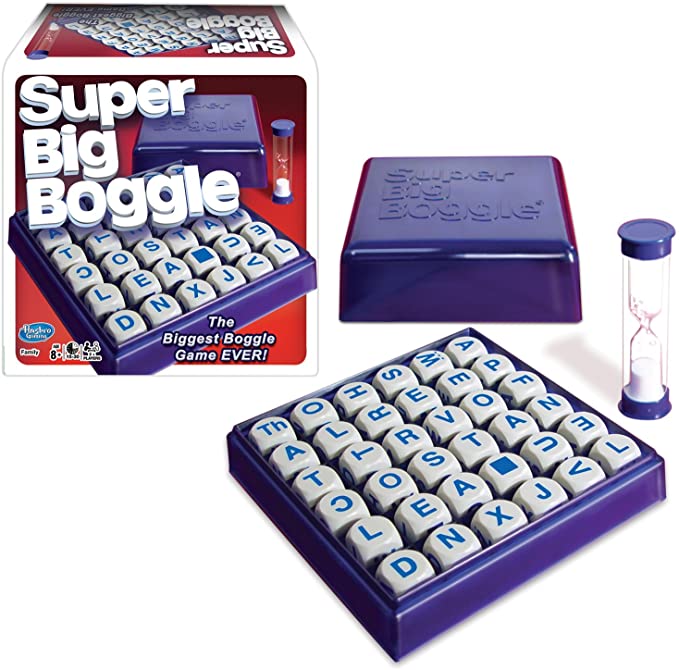 BONUS I: Guess the Celebrity
Lastly, you and your friends can take turns describing and mimicking celebrities without mentioning their names. For instance, if I'm trying to make my friends guess 'Helena Bonham Carter,' I would say "I'm in Harry Potter, Sweeney Todd, Alice in Wonderland, and also in Les Miserables the Movie." I can also tease my hair a little bit and put on a crazed smile to resemble Helena's. Whoever's first to identify the celebrity by his/her real name gets the point.
BONUS II: Houseparty (app)
Houseparty is a popular and highly rated social networking app. Not only does it offer face-to-face video chat but it creates a chat room every time you start a chat with someone. Others can then decide to drop in. But what we are really interested in is the interactive element. You can click on the dice icon and start one of the following games:
Heads-up
Trivia
Chips & Quac (at least 3 players) and
Quick Draw!
You can purchase more games but the four games above ought to give you hours of fun. The app supports a maximum of 8 people in a single video chat session.
---
BONUS III: Netflix Party
If you miss movie night with your friends, Netflix Party is a new way to watch Netflix with your friends. Netflix Party synchronises video playback and adds group chat to your favourite Netflix shows.
It's free to install, but will only work on a computer browser. Once installed, you just have to click on the NP button on the top right and share the link with your friends and family.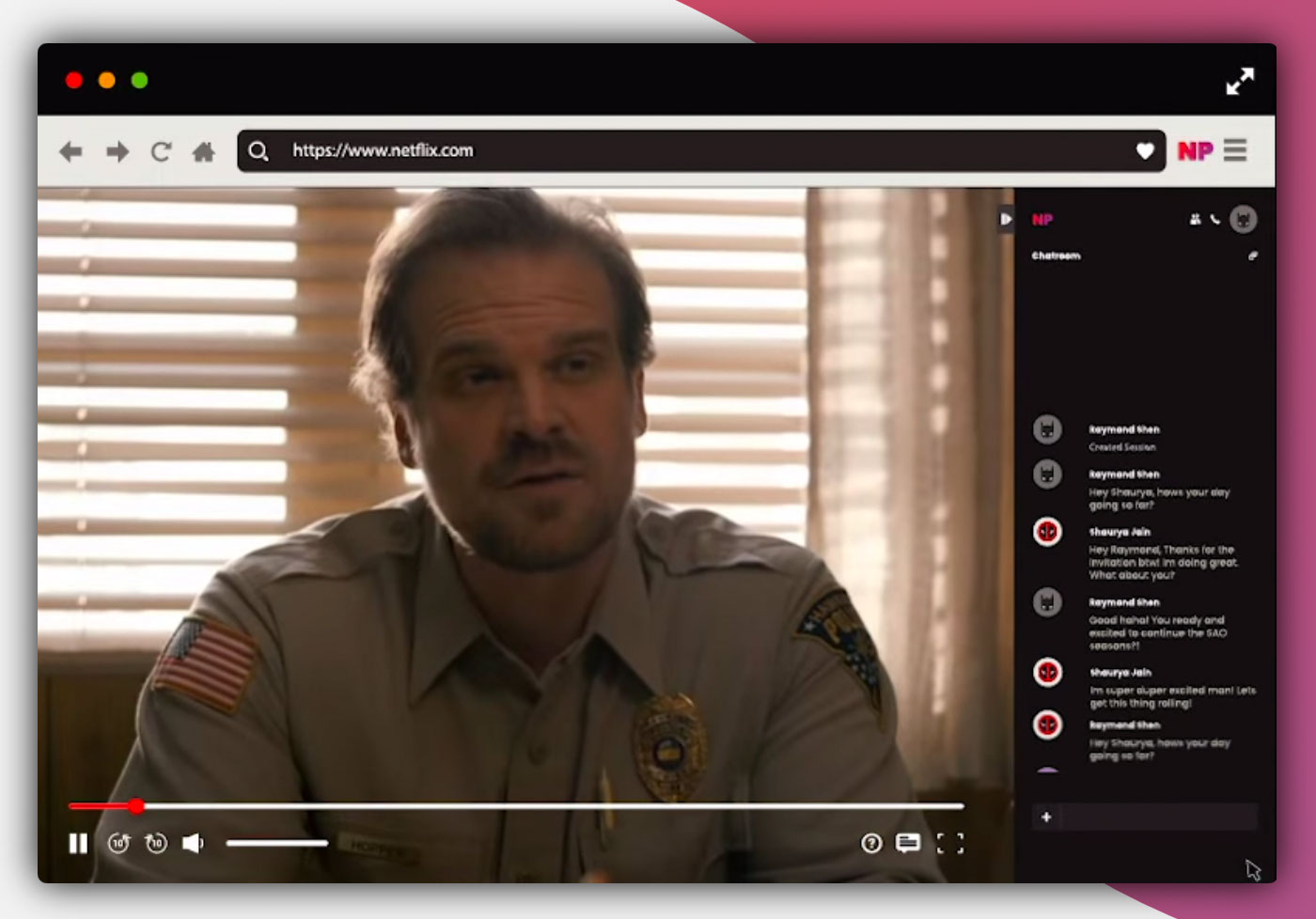 ---
Being unable to leave home for whatever reason can be very difficult for naturally social beings like you and me, but we hope these games can help bring you some sense of normalcy and togetherness in these trying times. So call up your friends, and let them know you've got a game night to plan.
Random Word Generator
Some useful random word generator that might come in handy for some of the games mentioned above.
If you have any other games you can plan over the web or via video chat, we would love to hear from you. Please leave us a comment below.