Whether you're in the market for a new printer, or replacing one that has finally given up, the array of choices in the market for printers at the moment, is simply mind-boggling and overwhelming.
To help you navigate this massive field of printer options, we'll help you distil your choices down to the following:
laser or inkjet
colour or black and white
wireless or networked or USB wired
all-in-one printer with copier and scanner function and sometimes fax and automatic document feeder or just a standard printer
Simply work through the list of questions below and hopefully your choice will become clear.
These are the top 8 questions you need to ask yourself before buying your next printer
Grab a piece of paper and write down your answers to each of the questions below. Through process of elimination, the line of questions will help you decide which printer to get.
Q1: Do you need to print in colour
Yes, definitely (Colour laser or colour inkjet)
Occasionally (Colour laser or colour inkjet)
Not at all (B&W Laser)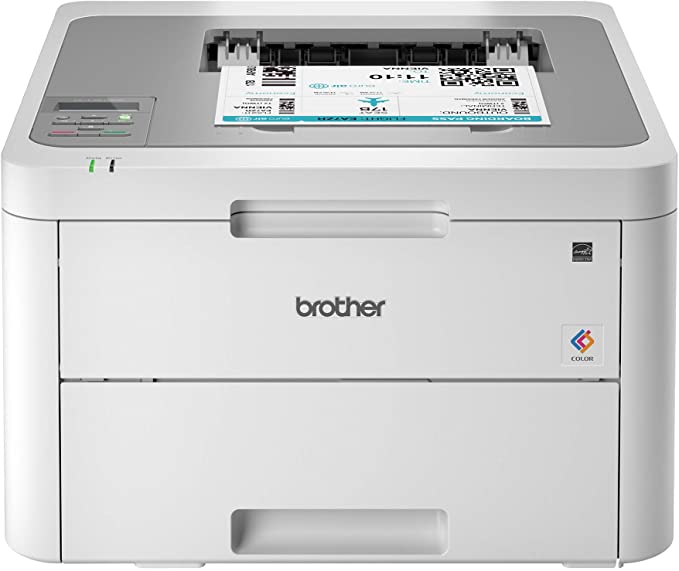 Both colour laser and colour inkjet will print in colour. If you do not need to print in colour, choose a Black and White Laser. While the black toner cartridges are pricier than black inkjet cartridges, they have a higher capacity and can print more pages compared to standard inkjet cartridges. In the long run, it is cheaper to go with a black and white laser. The cost per page is much lower.
Q2: Do you need to print photo quality prints?
Yes, definitely. (Colour photo inkjet)
Occasionally (Colour laser)
Not at all (B&W Laser)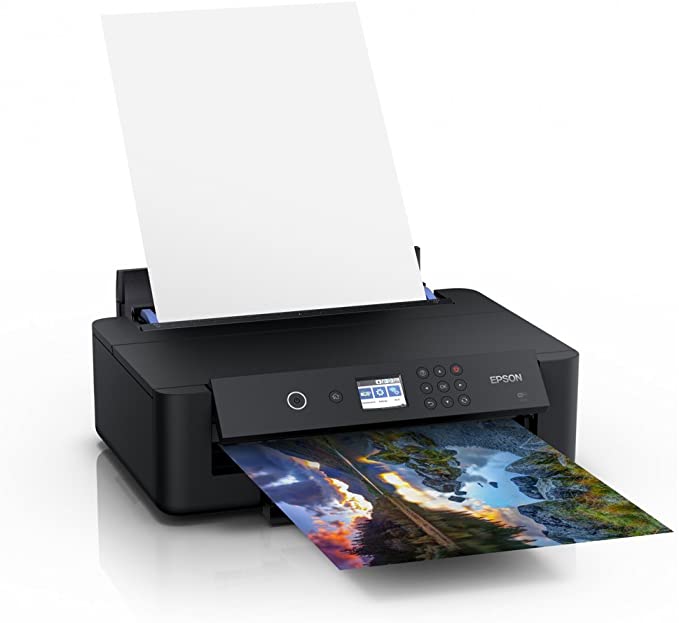 With the right media, gloss or matt photo paper, a high resolution colour photo inkjet printer will produce superb photo quality prints. Some printer will even support borderless printing. Choose a colour photo inkjet printer if you are a photographer or visual creator and need photo quality prints. Professional grade photo inkjet printers use more separate colour components to achieve more superior colour definition, see image below. If you only do the occasional brochure or document with colour, choose a colour laser. Otherwise, choose a black and white laser printer for monochrome printing.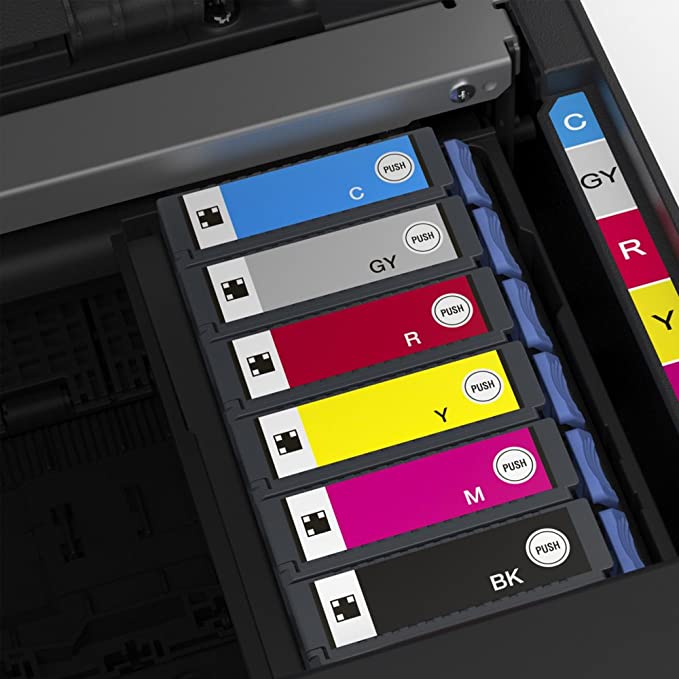 Q3: Do you want to print from a device other than your computer (tablet, mobile phone)?
Yes definitely (Wireless printer with mobile printing support)
Not sure (Wireless printer with mobile printing support)
No (standard printer)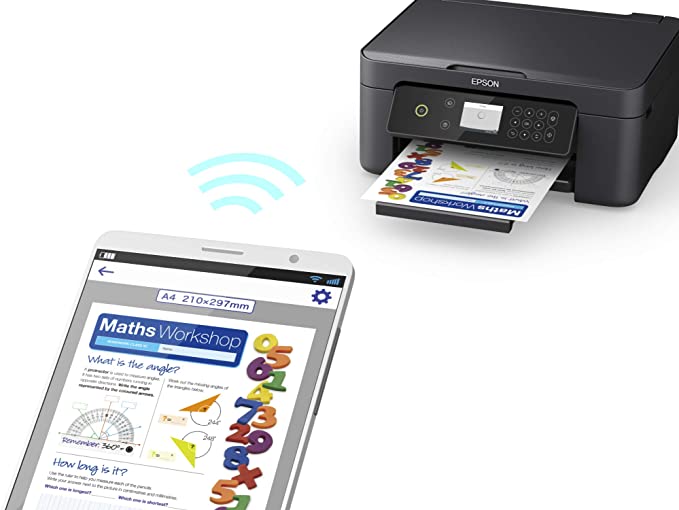 All printer manufacturers offer wireless mobile printing option. These allow you to print directly to the printer from your mobile devices be it a smartphone or tablet. If you need to print from iOS devices, choose a printer that supports Air Print. Other mobile printing options include Google Cloud Print, Cortado Workplace, Wi-Fi Direct, Mopria and printing via proprietary app. The latter requires you to install the company's mobile printing app to scan and print wirelessly. If you have no need for wireless and mobile printing, a USB laser or inkjet printer will do.
Q4: Do you need to also be able to scan/copy documents?
Yes definitely (All in One printer with copier and scanner function)
Occasionally (All in One printer with copier and scanner function)
No (standard printer)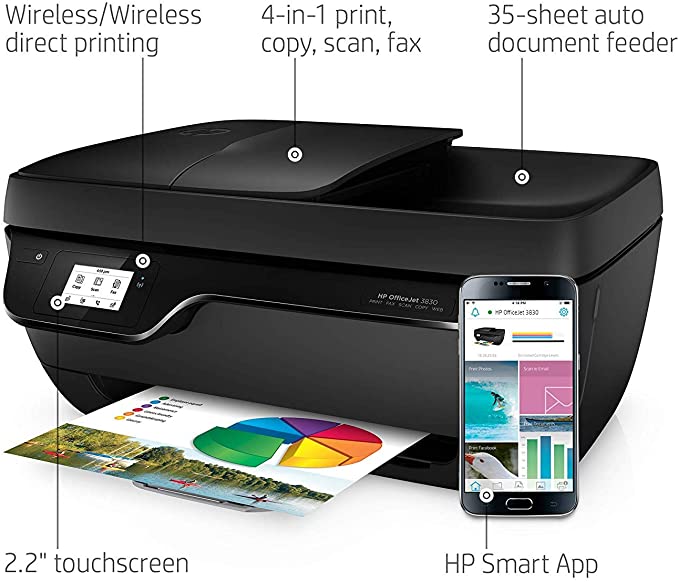 All-in-One printers be it laser or inkjet have a flat bed scanner built on top of the printer. Besides printing,  it is a document copier, capable of duplicating documents with a press of a button. It does this independent of a computer. Simply place your document face down on the flatbed scanner and press to copy button. If you just wish to scan the document and not print, you can also do that with the scanning app installed on your end point device. These can scan to email, file, image, OCR and even Microsoft SharePoint. More advanced All-in-One printers come with fax and automatic document feeder. The latter allows for scanning and printing of multi page documents with some even supporting double-sided copying. These are sometimes known as a Multi Function Center (MFC).
Q5: Do you need to print a large number of documents in black and white
Yes, definitely (B&W Laser)
Occasionally (B&W Laser, or Colour inkjet)
No (Colour inkjet)
If all you do is just black and white or monochrome printing, a black and white laser is what you need. Not only is it faster at churning out pages, it is also more robust and cheaper to print.
Q6: How often will you need to print and what is the volume of your printing?
Very often and in colour (Colour laser or inkjet printer)
Very often, only in black and white (B & W laser printer)
Occasionally (Colour or B&W laser print)
Printers with Refillable Ink Tanks on Amazon
Laser printers are well known for high capacity printing. A workgroup laser printer will meet the requirement for high volume printing. It will cope better than inkjet printers and cost a lot less to print per page. Having said that, there are now inkjet printers with refillable ink tanks that will take on high volume printing too but may need to watch out for the inkjet print heads. Even if you occasionally print in small batches, it would still be advisable to pick a laser printer. Ink jet printers when left alone for too long, can dry up. The ink will dry and jam up the print head. You will then need to replace the print head or the cartridge entirely.
Q7: Do you need a workgroup network printer?
Yes, we have a wired network and wish to share the printer with a small workgroup (networked printer)
No, we just need a standard wireless or wired USB printer (standard printer)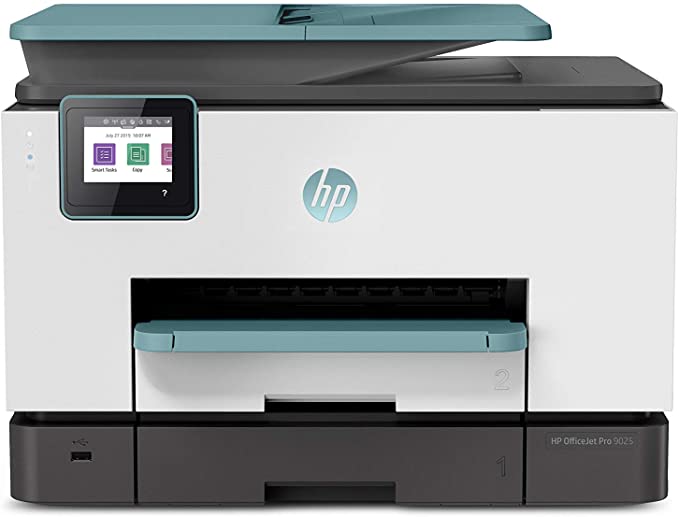 For connectivity, printers come with wired USB for direct connection, WiFi for wireless connection and RJ-45 for wired LAN connection. Each of these connectivity options have its merits and place. For a small business with computers in the office, a workgroup network printer may be more suitable. Printer drivers can be rolled out via group policy to the workstations and the printer shared from the server allowing the computers on the network to have direct access to the printer. If on the other hand, you only have a small number of wirelessly connected computers or devices (most home office situation), a WiFi enabled printer will offer the same convenience, but will require each computer to have the correct driver and software installed.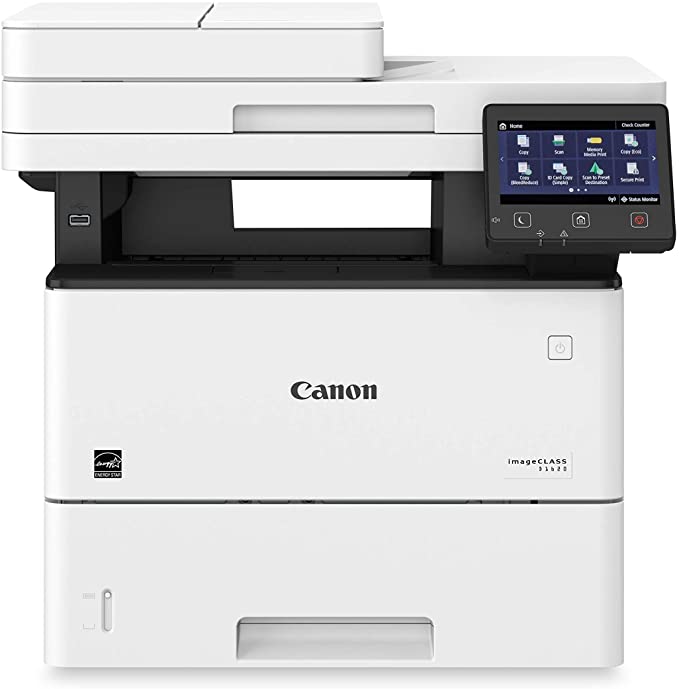 Q8: Speed vs Quality of colour printing, which is a priority?
Speed: I need my printer to be fast even if the prints are of slightly lower resolution (Colour laser printer)
Quality: I need my printer to produce the highest quality prints even if it means slower printing (Colour inkjet printer)
Don't mind: I don't have a preference, any printer that prints in colour will do (Colour laser or inkjet printer)
Finally, in searching for a printer that best meet your requirements, decide if speed or quality is your priority. If speed is what you are after, choose a fast laser printer for quicker printing. If quality is paramount, choose a high quality photo inkjet printer.
Other factors to consider include paper size and different media supported. Printers that take Letter and A4 or smaller media are the most common. For bigger prints, choose the A3+ or A2 printers.
RELATED: