Almost everyone has that ONE teacher who sticks out in their memory – the one whose name immediately pops up in your head whenever the topic of unforgettable teachers comes up. It could be the strict disciplinarian who writes off the class clown, or the English teacher who has always recognized a raw talent for words. Either way, good or bad, teachers have always influenced their students to greater heights.
Indeed, being a teacher has always been a huge responsibility. However, in modern times, they are some of the most overworked and underpaid professionals who also have to deal with an ever-growing curriculum to cover, not to mention the apparent growing indiscipline among students. All these factors make it hard to feel that being a teacher is still about making a difference in each individual student's life.
Yet, teachers have no other choice but to try, because different students respond to different approaches. A single teaching style with similar teaching strategies will definitely not work the same for all students in one class.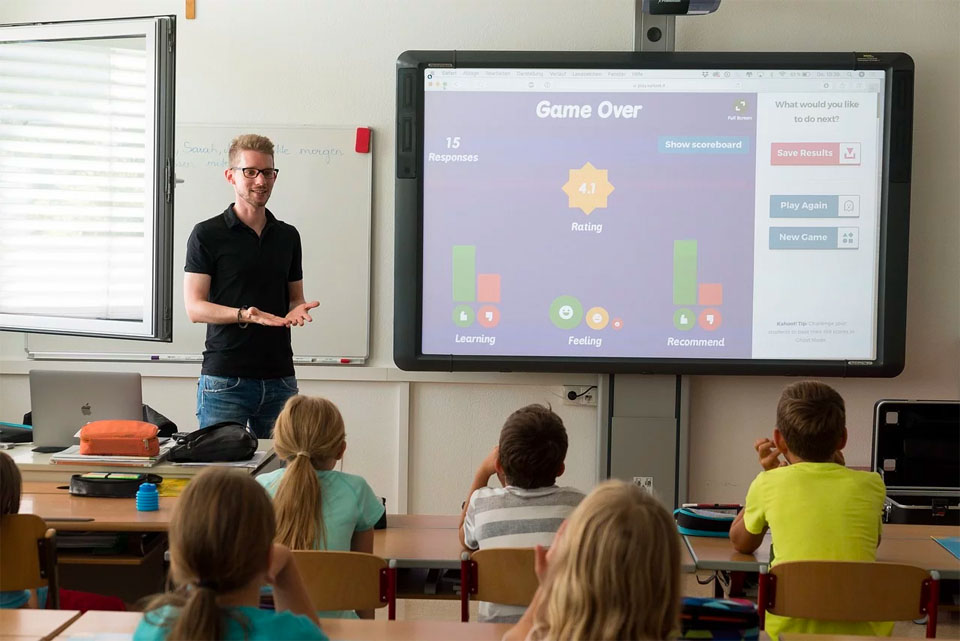 Five Common Types of Students
While a stern teacher will resonate incredibly well for students who thrive under pressure, the same style would be detrimental to those who need a calmer, rewards-based approach to learn better. As an educator, the first thing you have to do on meeting a student is to try to assess his/her needs, figure out what makes them tick, and work out the best way to approach them. The end goal is to tap into each student's endless vat of potential to unleash a version of them which is most receptive and responsive to learning.
In this article, we discuss the five most common types of students every teacher will encounter and the best ways to inspire and motivate them.
Want to leave a lasting impact on the lives of your students? Keep in mind the five kinds of students you will meet in the classroom and how best to deal with each one of them.
Click To Tweet
1. The Overachiever
In every year level and in every class, there exists the overachiever. They are not "problem students" per se, in the ordinary sense of that phrase. In fact, they make life easy for their teachers by turning in assignments ahead of time, raising their hands to answer even before the teacher is finished with the question, and by easily absorbing each lesson as they are taught.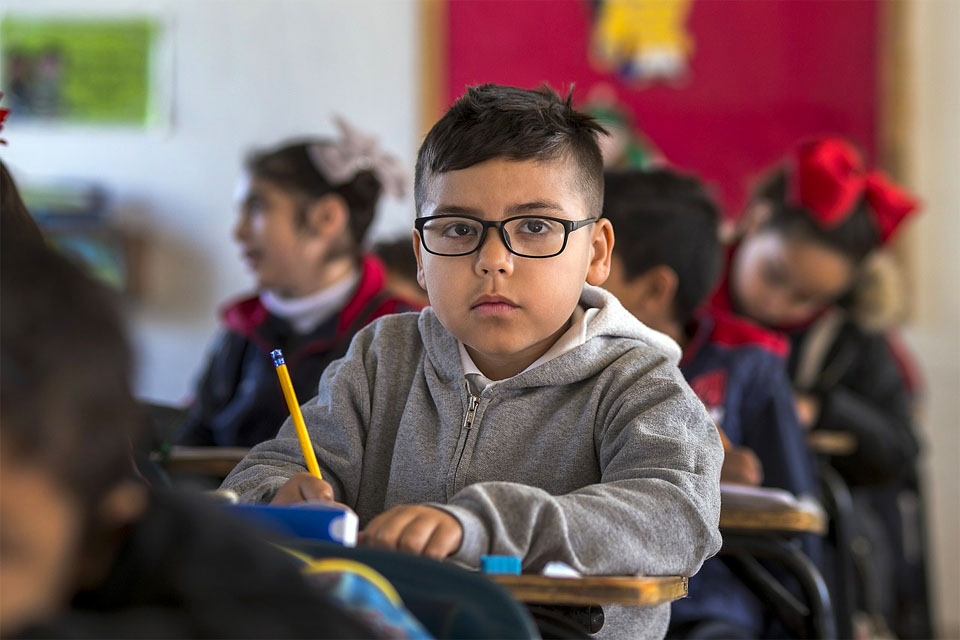 The danger begins when they start overshadowing and talking over their peers, hogging conversations simply because they think the things they have to say are more valuable than what's on the mind of other students. Indeed, teachers have the most delicate task of approaching overachievers with utmost care not to enable any brewing feelings of superiority.
Also, you as an educator will have to go through the dirty work of determining whether your overachiever is actually learning from your classes, or are simply excelling because they find the study matter too easy. Either way, you might have to make significant adjustments to your lesson plan!
Tell-tale signs
But first, here are some tell-tale signs that you have an overachiever in your class:
The overachiever is usually impatient. They will read ahead, write ahead, and submit ahead of everyone else just because.
He/she will volunteer to lead in group works every chance they get.
The overachiever will be a perfectionist. They feel sad and flustered over missing a few points in an exam, no matter how well they did.
Overachievers love to compare scores to make sure they're still ahead.
How to deal with them
Two strategies work best when dealing with overachievers: taking away numerical grades and rewarding them for taking support roles.
Give assignments that will not earn your students any points. Instead, give insightful comments on their output that are more qualitative than quantitative. This will encourage your overachiever to pour in more effort and thought into the learning process instead of just vying for top scores.
You should also consider rewarding them for taking support roles in group works. Commending them for properly following instructions from their peers will enhance their willingness to let others lead from time to time.
Recall that there is nothing inherently wrong with your overachiever- it's just a matter of setting their priorities straight, and reminding them that actual learning and being able to relate with their peers are just as important as getting stellar grades.
Did you know that different students respond to different teaching styles? Here are five strategies you can use to relate with every type of student you might encounter.
Click To Tweet
2. The Compliant
Like overachievers, compliants submit all class requirements, show up for class more often than not, and give you no major headaches. However, their behavior can get really frustrating for educators.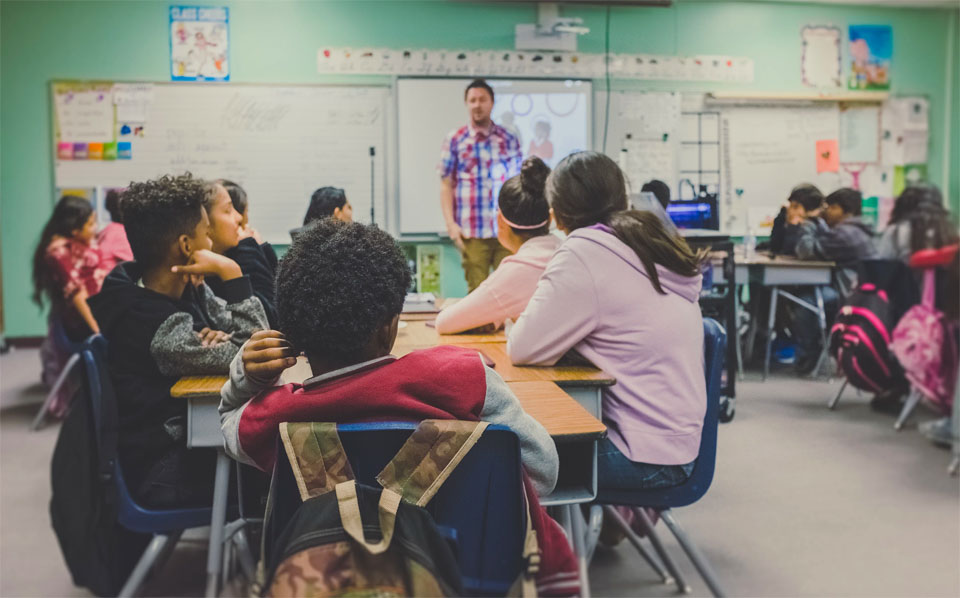 Here's why.
Tell-tale signs
Compliants just don't want to be in your class. They are disinterested most of the time, but they will comply with the bare minimum just to pass the course, just because they know they should.
They will never do more than what is assigned, primarily because they don't care much about the subject matter
They will never take the lead or ask questions.
How to deal with them
First, you have to identify them. Compliants do not stand out too much in a crowd, as they are often mis-labeled as mediocre or average students. In truth and in fact, these are the students who simply do not understand why they have to be in your class. The lack of motivation is what's stopping them from doing better, even though they are perfectly capable of doing so.
There is only one way to get through compliants. You have to make your class relevant to them. You have to find out what they want to do later in life, and painstakingly find ways your class could be relevant to the realization of these dreams. Guiding a student in learning about his/her interests is one of the ways you can develop a kid's creativity and will most probably result in them making more effort in your class.
Keep in mind that the only problem with compliants is that they already know what they want to do in life, they just don't see how you can help with it. Once you successfully show that there are things they can pick up from your class that they can use later in life, they will show more interest and will likely exceed bare minimum compliance.
There are five kinds of students that's present in every classroom. As a teacher, here's how to deal with each one of them.
Click To Tweet
3. The Soloist
Kids who love flying solo have a pretty good chance of making it in this dog-eat-dog world. The soloist will argue endlessly with you why they would rather work on their outputs alone, even though you specifically instruct them to find a partner or a group to collaborate with.
Soloists can be so intimidating and impressive in what they can do alone that teachers might get tempted just to let them thrive in individuality. However, this might do them more harm than good later in life when they have no choice but to work with a team. Despite the rise of start-ups and garage companies, most jobs still require its workers to collaborate. If your soloist doesn't learn how to work in harmony with his/her peers, your student might end up failing before he/she even gets the chance to show what can be accomplished solo.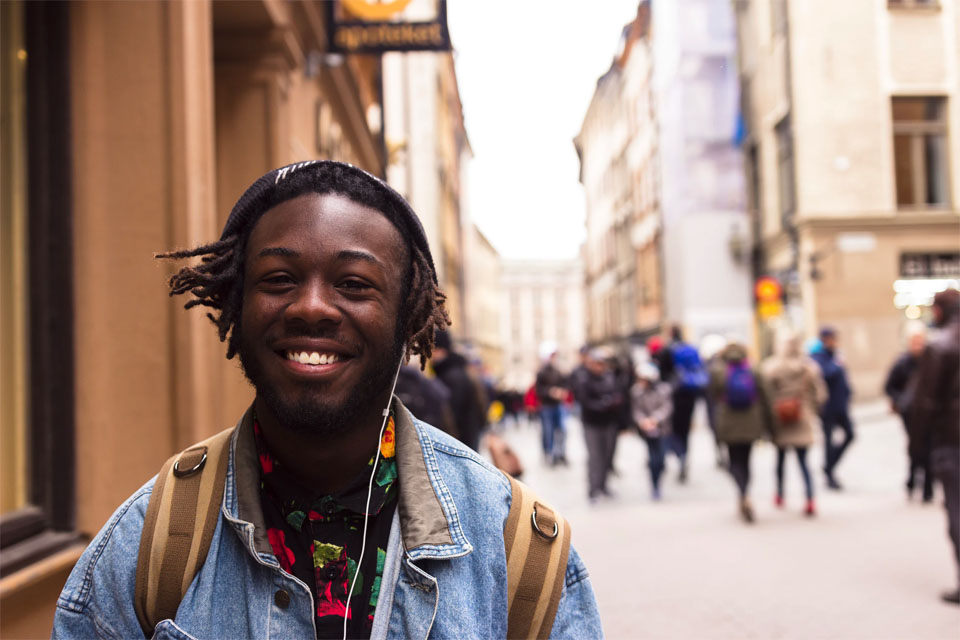 Tell-tale signs
The soloist will try to weasel out of every group project. In extreme cases, they will submit their own complete work despite having helped in the group output, just to show that they could have done it without any help.
Even their free time will be spent alone or with a very small crowd, who will most likely be fellow soloists.
How to deal with them
It's all a matter of convincing them that working with other people is not too bad. Your one and only goal is to come up with activities that they cannot possibly do alone. One such classroom group activity could be to form a band and to report a certain topic through a musical performance.
We already know how music enhances a child's learning and development. If you ask the class to split up into bands and come up with a short performance in lieu of a quiz, your soloist has no choice but to collaborate. Keep your fingers crossed that he/she has a good time and ends up realizing on his own that having a team is not such a bad idea after all.
If after engaging them in fun group activities, your soloist remains a soloist, it might be time to look into other factors as to why he/she chooses to spend time alone. This could be a sign of bullying or other social problems– so dig deeper as to the reason why your student rejects proximity with peers.
Do you want to emulate that one school teacher from your childhood that absolutely changed your life? Here are five steps on how to do just that.
Click To Tweet
4. The Troublemaker
Troublemakers are the most difficult students to deal with. It's like they live for the single goal of making life hard for their educators. They will disrupt classes, break rules, and do all sorts of eccentric stuff for notoriety.
We will no longer list the tell-tale signs that you have a troublemaker in your class. Chances are, while reading this, you already have a specific student or classmate in mind. Indeed, you'll know a troublemaker when you see one. They are easily the most annoying and frustrating people to deal with inside the classroom.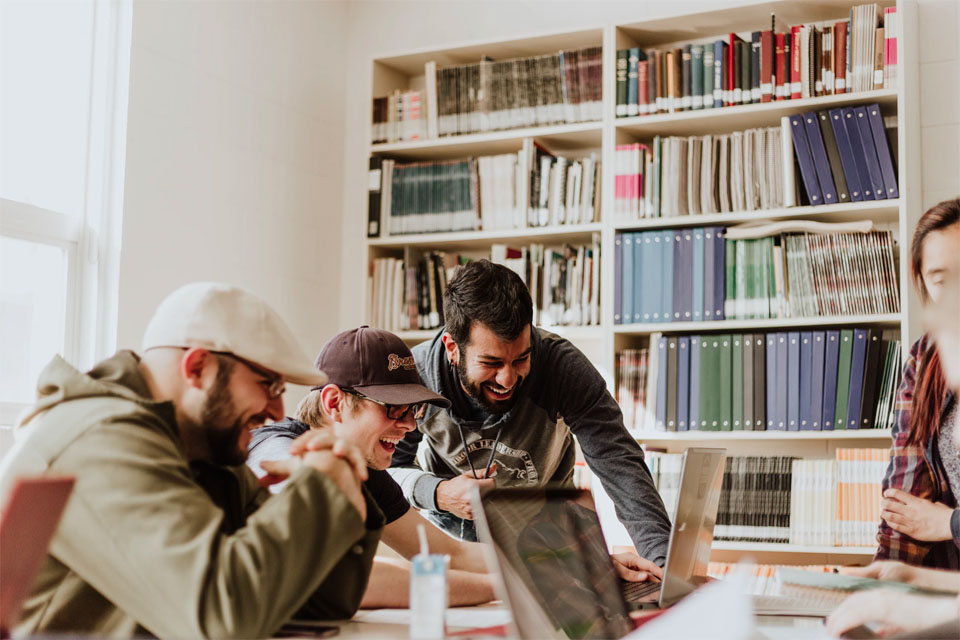 What's really important is how to deal with them.
First and foremost, you have to understand where the behavior is coming from. Some troublemakers do it to gain attention. This could be stemming from deep-seated neglect in the household. Others do it because they are simply struggling with the subject matter but are too embarrassed to admit it– they would rather be branded as troublemakers than slowpokes. Some are mere victims of disorders like ADD or ADHD. If that's the case, you have a lot of help in your arsenal on how to help your student learn to focus and concentrate.
In any case, the importance of knowing where the troublesome behavior comes from is so that you can build empathy. It's the hardest thing in the world to sympathize with someone who is rude, disruptive, and disrespectful. But if you really want your class to leave a lasting impression on your troublemaker, you have to go into the trouble of finding the root of the problem.
Whatever you do, do not afford them the satisfaction of a huge reaction. No matter how frustrated, sad, or angry you are about how they're misbehaving, do not scream or cry or yell at your troublemaker, as this will only encourage their misdemeanors. Instead, approach them with reason and be calm but firm in giving them appropriate punishments for rule-breaking. This will send the message that you are not bothered by their wrongdoings, but will not hesitate to hold them responsible for it.
5. The Quiet Achiever
Finally, we have the Quiet Achievers. Again, at first glance, you might be fooled into thinking that there is nothing wrong with quiet achievers. They are like overachievers in many ways, except they usually sit at the farthest row, and will not raise their hands to voluntarily answer a question even if their life depended on it.
So why is there a need to "deal" with quiet achievers?
Well, if you ever watched The Perks of Being a Wallflower, you'll know why. The world we live in is not kind to those who cannot assert their position and put themselves out there. While we don't want anyone hogging conversations, we don't want anyone sitting them out too, especially when we know they've got a lot of brilliant ideas stored in their heads.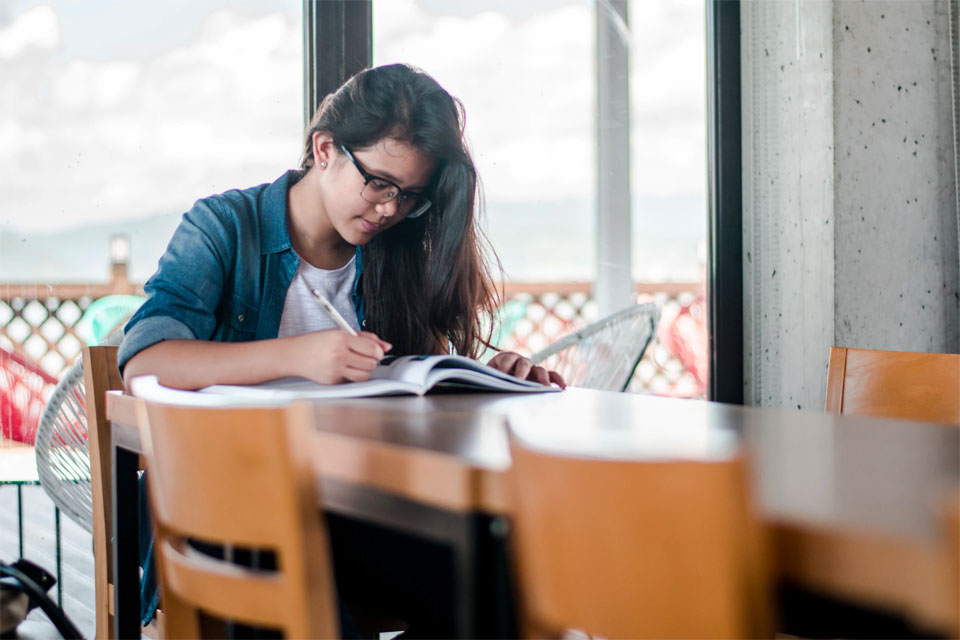 Tell-tale signs
They will try not to draw attention to themselves.
They will repeatedly say they have no special skills or talents, although their submissions suggest otherwise.
They will get straight As, but will likely lose the top honors award to someone who's more outgoing and has more extracurricular credits
How to deal with them
A long, deep talk about the importance of being able to sell one's skills is key when dealing with quiet achievers. They already have the skills, they just have to be willing to put themselves out there. If talking doesn't help, more drastic measures have to be taken. For one, you might have to assign them to be the class beadle. This way, they have no choice but to interact with other students and take on a leadership role which can showcase and hone their social skills. You can also try and make homework fun and engaging in order to slowly coax your quiet achiever out of his/her shell.
In the end, and this is worth reiterating: it all boils down to understanding what kind of help your students need. Teaching lessons is the easy part, since all students can read textbooks and absorb the knowledge there. But helping them realize their true potential is the lion's share of the hard work. Hopefully, this guide can provide you with a starter kit on how to deal with the five most common kinds of students that are present in every classroom.
Here's your handy guide on how to relate with five of the most difficult kinds of students you will definitely encounter in your classroom.
Click To Tweet