Apple has a track record of consistently upping the ante in the laptop space with their MacBook laptops. The first MacBook Air launch back in 2008 set a new standard and led the ultraportable segment for years. Here, we look at the MacBook Air 13 launched in 2018 and some of the best alternatives.
Over the 10 year period, apart from processor, memory and storage upgrades, not much have changed in terms of design for the MacBook Air. The third generation MacBook Air 13 launched in 2018 is a much-needed refresh.

MacBook Air 13
From being a trailblazer to being sidelined for new MacBook (12-inch) and MacBook Pros (13 and 15-inch) the MacBook Air still has a loyal fan base. It is loved by people all over the world for many reasons. The third generation MacBook Air is set to be a big hit, but while it comes with many new features, it is not entirely free of issues either.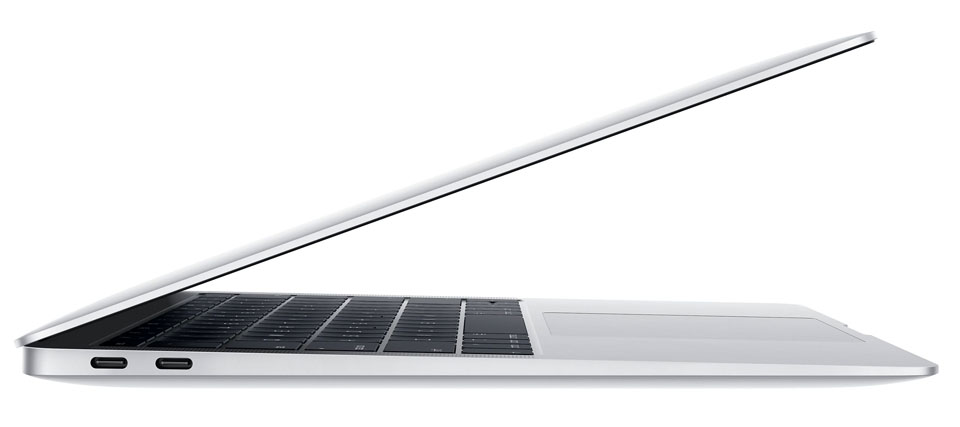 The long awaited update to the MacBook Air 13 spot incredible features like a better quality display than its predecessors, 8th generation Core i5 processor, USB–C Connections (with Thunderbolt 3 support), Force Touch trackpad as well as Touch ID.
Unfortunately, these incredible features also come with an increased starting price of $1,199 in America, £1,199 in the UK or AU$1,849 in Australia. Note that we left out the old generation MacBook Air with 5th generation Intel Core i5 which Apple is still peddling for $999 (£949 or A$1499).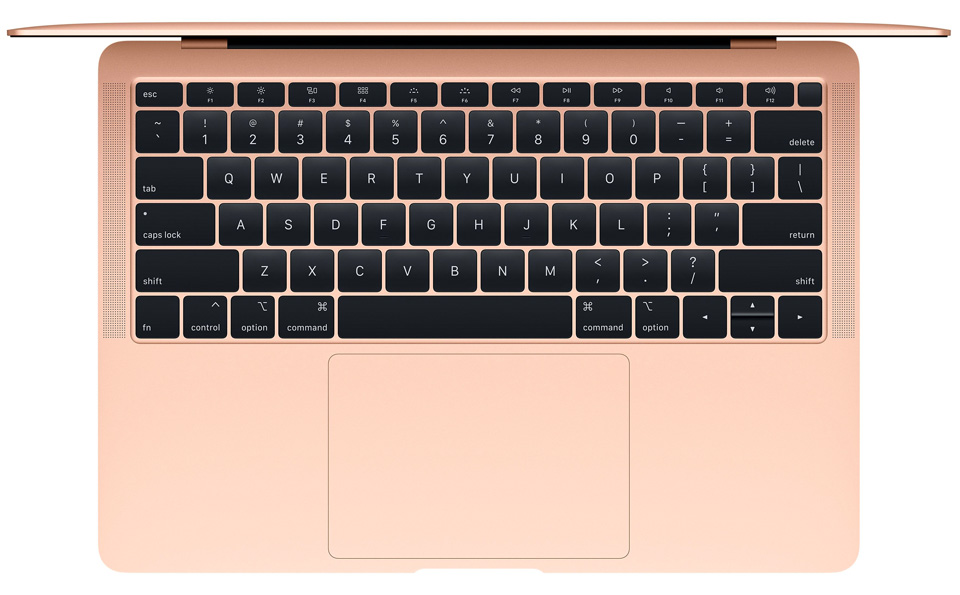 The major criticisms of the MacBook Air 13 have been the price increase, the new butterfly keyboard that the model currently spot and the limitations of the eighth generation Intel Core i5 processor that comes with it. Force Touch and Touch ID is great for not an essential feature buyers are after.
Force Touch trackpad offers precise cursor control and pressure-sensing capabilities; enables Force clicks, accelerators, pressure-sensitive drawing, and Multi-Touch gestures. Personally, I have been working on a MacBook with Force Touch trackpad for over a year now but never really take advantage of said feature.
Most user and major tech review sites have a huge preference for previous versions of the MacBook Air because these versions are known for having the widely-loved Apple traditional keyboard, full size USB ports, Thunderbolt and SD card slot. Apple have done away with all these and in their places are two Thunderbolt 3 (USB-C ports) so be prepared to shop for a USB-C expansion dock or adapter hub.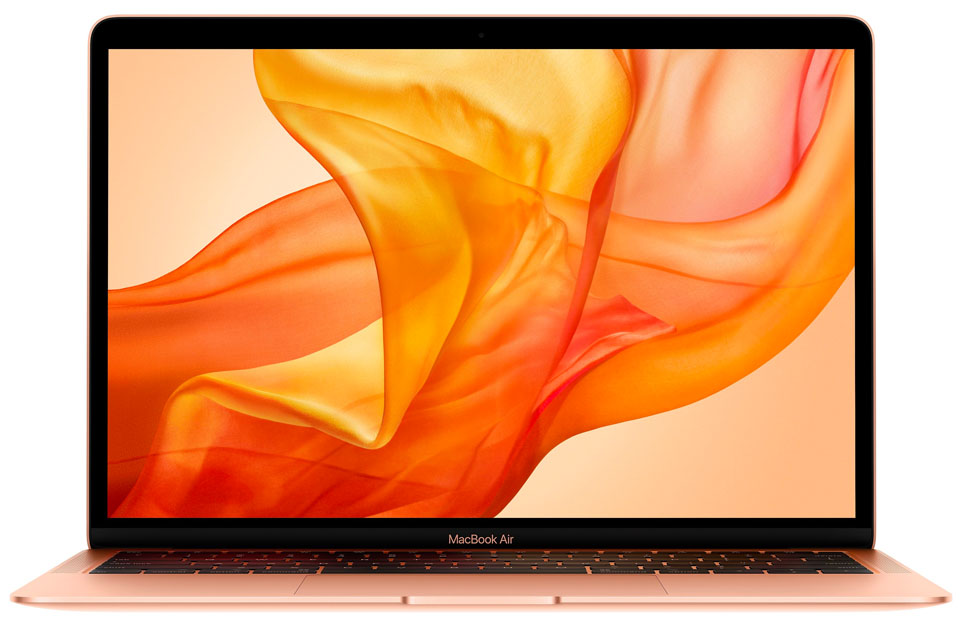 The 8th generation processor in use may be new but Apple chose a dual-core variety versus the better performing quad-core options. At the point of writing, only one Core i5 processor option is available with no upgrade option.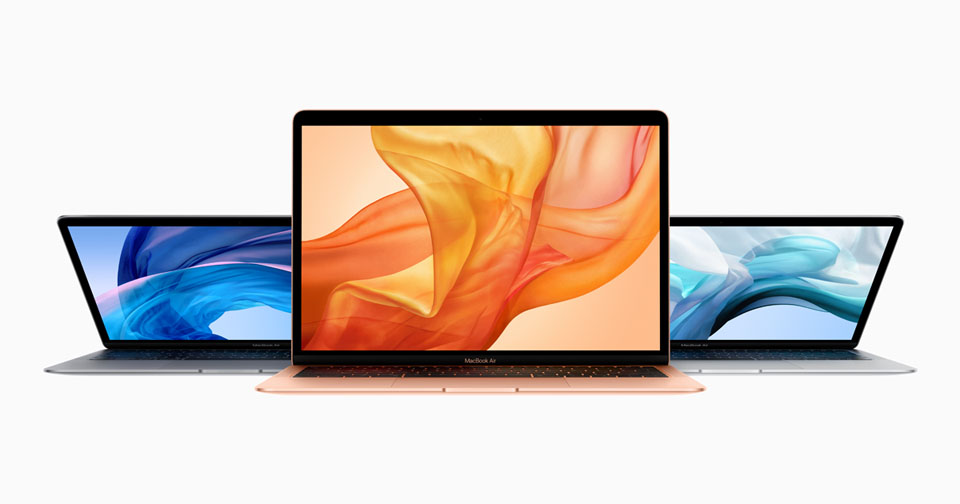 The biggest bug bare is still the price, the previous versions go for less than $900. One thing the Apple brand is known for is the fact it sells most of its laptops at a premium price, and the MacBook Air 13 is no different.
Regardless, considering that the brand is known for having one of the best operating systems out there, a lot of users are left wondering if they have no choice but to stick to the company's MacBook Air 13. It is after all, still the cheapest laptop from Apple. A basic MacBook Pro and the MacBook (12-inch) will set you back $1299 compared to the Air below.
MacBook Air Retina and Touch ID, 1.6GHz Dual Core 8th Gen Intel Core i5 from $1199
MacBook Air 1.8GHz Dual Core 5th Gen Intel Core i5 from $999
Features
13.3-inch (diagonal) Retina Display LED-backlit display with IPS technology; 2560-by-1600 native resolution at 227PPI
1.6GHz dual-core Intel Core i5, Turbo Boost up to 3.6GHz, with 4MB L3 cache
8GB of 2133MHz LPDDR3 onboard memory (Configurable to 16GB of memory) and
128GB/256GB PCIe-based SSD (Configurable to 256GB, 512GB, or 1.5TB SSD)
Battery Life: Up to 12 hours wireless web, Up to 13 hours iTunes movie playback charge with 30W USB-C Power Adapter; USB-C power port
Two Thunderbolt 3 (USB-C) ports with support for charging, Thunderbolt (up to 40Gbps), USB-C 3.1 Gen 2 (up to 10Gbps)
720p FaceTime HD camera, 802.11ac Wi-Fi, Bluetooth 4.2, Stereo speakers, Three microphones, 3.5 mm headphone jack, Integrated Touch ID sensor
Keyboard and Trackpad, LED-backlit keysboard, Ambient light sensor, Force Touch trackpad
Finish: Gold, Silver, Space Gray
Height: 0.16–0.61 inch (0.41–1.56 cm), Width: 11.97 inches (30.41 cm), Depth: 8.36 inches (21.24 cm) and Weight: 2.75 pounds (1.25 kg)
---
Top 5+1 Best MacBook Air 13 Alternatives: Ultraportables that will blow your socks off
We have gone ahead and outline the best alternatives to the MacBook Air 13. These systems have similar build, costing roughly the same amount (in most cases cheaper) and packed to the brim with features and high performing parts.
So, if you are considering opting for a different brand without compromising on the quality and performance, you should check out these laptops;
1. HP Spectre x360 13
With a sleek design that only a few laptops can compete with, the Spectre x360 is just as expensive as the new MacBook Air 13. However, the specifications on this device are incredibly, a better bargain than what comes out of the box of a MacBook Air 13. The device spots an eighth-gen quad-core Intel Core i7 or Core i5 CPU, a microSD card slot and a 256 or 512 Gigabyte SSD storage. When compared to the 128 Gigabytes storage and dual-core Intel Core i5 CPU on the MacBook Air 13, its miles ahead.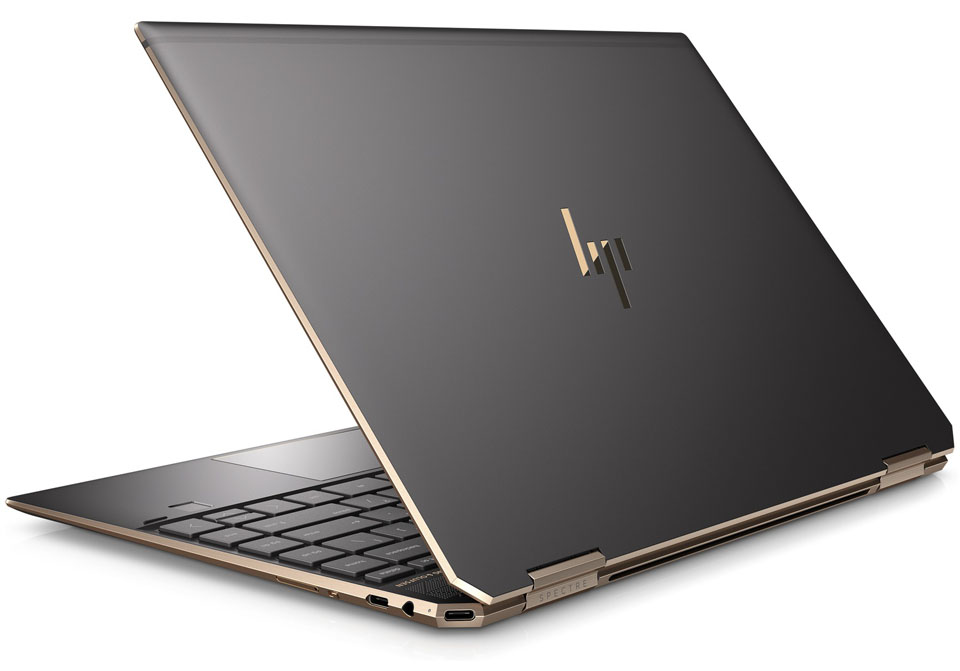 The HP Spectre x360 also has an incredible amount of battery life that runs for up to 13-14 hours of heavy usage when compared to the 11.5 hours on the MacBook Air 13. The keyboard on this device is absolutely gorgeous and the device is also a convertible with a touch screen. Change between a tablet and laptop mode effortlessly with a 360 degree hinge. Plus, the HP Digital Tilt Pen stylus is included in the price so if you love the flexibility, this device is a terrific choice!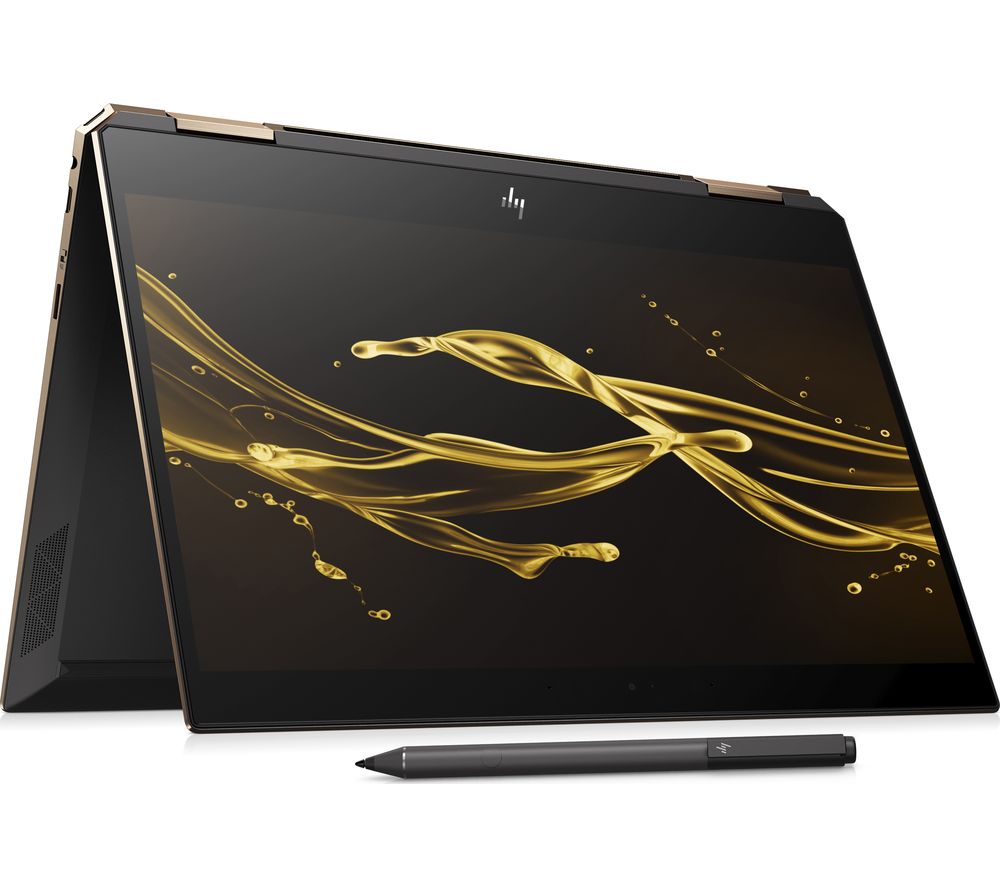 Features:
Intel® Core™ i7-8565U (1.8 GHz base frequency, up to 4.6 GHz with Intel® Turbo Boost Technology, 8 MB cache, 4 cores)
3-inch HP Sure View Integrated Privacy Screen diagonal FHD IPS micro-edge WLED-backlit touchscreen with Corning® Gorilla® Glass NBT™
8 GB memory; 512 GB PCIe® NVMe™ SSD storage
Active Pen Included; Faster 2×2 Wi-Fi®; Windows Hello ready webcam; HP Fast Charge; Bang & Olufsen Quad-Speakers; 2 x USB-C™ Thunderbolt™ ports, fingerprint reader
---
2. Lenovo Yoga 730 13
The Lenovo Yoga 730 features a faster 8th generation quad-core processor with a lighter and thinner build than the MacBook Air 13 not counting MBA's super tapered edge at 4.1mm. The Lenovo Yoga 730 is powered by a quad-core Intel Core i5 or Core i7 processor and a superfast 256GB or 512GB PCIe solid state drive which boosts its performance to outperform the MacBook Air 13.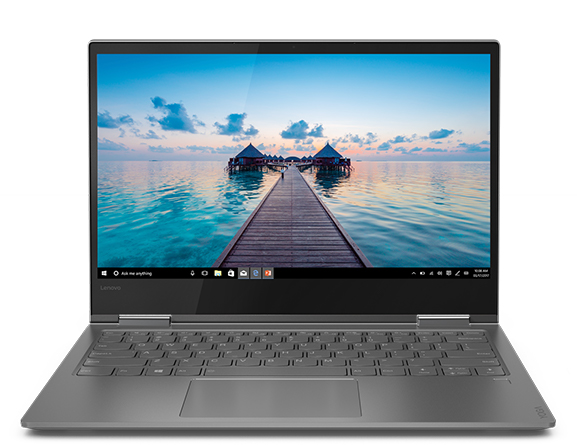 The only downside to this device is the battery life which does not last as long as the MacBook Air 13. Regardless, it is still an effective competition with a lower starting price, making it a lot cheaper than the 2018 MacBook Air. There is an incredible chance that you can get this laptop for even less with incredible online discounts.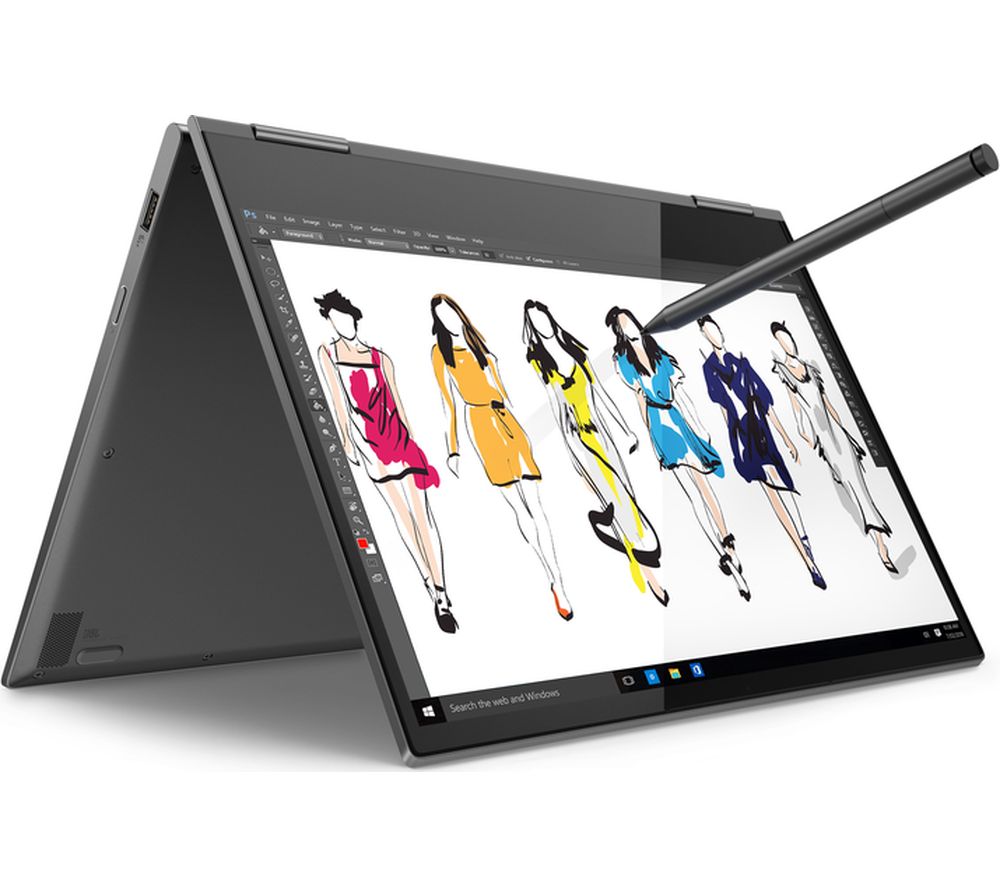 Like the HP Spectre x360 13, this 13-inch laptop is a convertible hence the name Yoga referring to the flexibility of the device. The display is Full HD resolution with the Intel Core i5 model and Ultra HD with the Intel Core i7 model. And, like the Spectre, the Active Pen stylus is included, a great bonus.
Features:
Intel Core i7-8565U Processor (1.80GHz, up to 4.60 GHz, 4 Cores, 8MB Cache)
3″UHD IPS AntiGlare LED Backlight 3840×2160 Touchscreen (a bigger 15.6-inch model is also available)
0GB PC4-19200 DDR4 Soldered 2400MHz and 512GB SSD PCIe
Intel UHD Graphics 620
Fingerprint Reader, Bluetooth 4.1, AC Wireless (2×2), 4 Cell Li-Polymer Battery, Active Pen
---
3. Samsung Notebook 9 Pro 13
The Samsung Notebook 9 Pro is another brilliant laptop that just happens to be $100 cheaper than the MacBook Air 13. The remarkable thing about this laptop is again, the fact that it has better specifications than the MacBook Air 13. This device spots an eighth generation Intel Core i7 CPU, with a 256GB SSD and 8GB of RAM. It is worth mentioning that the Intel Core i7 processor is the energy saving dual-core variety.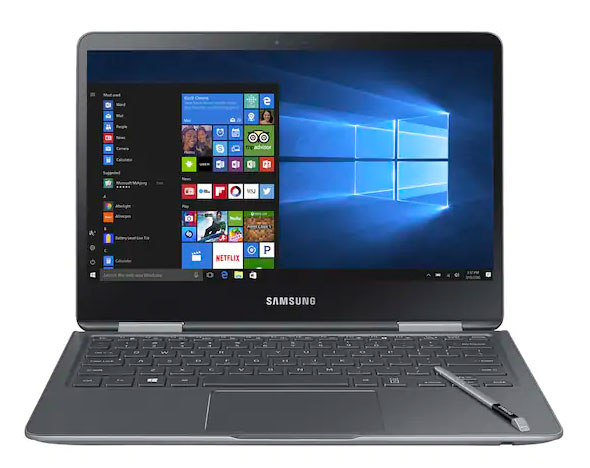 With a weight of 2.9 pounds, this is one of the lightest and incredibly portable laptops you will find on the market today. This device boasts of battery life of 11.5 hours and can easily deliver excellent service and performance you would expect from a machine powered by Core i7 chip. When you run low of power, charge it up via the USB-C port which also allows you the flexibility of charging with a power bank.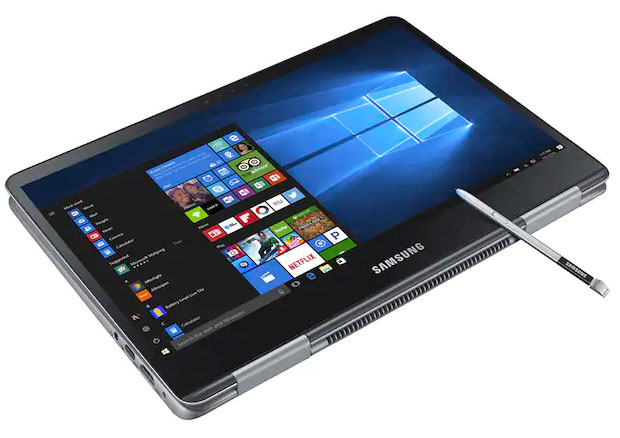 Samsung Notebook 9 Pro 13 on Amazon
Like the Spectre x360 and the Yoga 730, the Samsung Notebook 9 Pro 13 comes with S-Pen stylus. This lives in a silo like those you find on the Samsung's Galaxy Note smartphones. You may have guessed given the inclusion of the stylus that this is another convertible laptop with a rotating screen. Use of the stylus on its 13.3-inch Full HD display feels natural and responsive, it simply works wonderfully.
Features:
Intel® Core™ i7 Processor 7500U (2.70 GHz up to 3.50 GHz 4 MB L3 Cache)
3″ FHD LED Display (1920 x 1080) with Touch Screen Panel 350 nits 16:9 aspect ratio
8GB DDR4 Memory (OnBoard) , 256 GB Solid-state drive
Intel® HD Graphics 620
S Pen, 2 x 1.5 W stereo system, 720p HD camera with Infra Red (IR), 802.11 AC WiFi, Bluetooth 4.1, HDMI, USB-C, 2x USB3.0 microSD
4Cell Li-ion Battery 3530 mAh for up to 11.5 hours battery life
---
4.   Lenovo Yoga C930
The reason why two Lenovo brands are making this list is that the company has effectively spent many years consistently creating some of the best premium and affordable laptops in the tech industry. The Lenovo Yoga C930 is no exception as the laptop effectively doubles as a laptop and a tablet.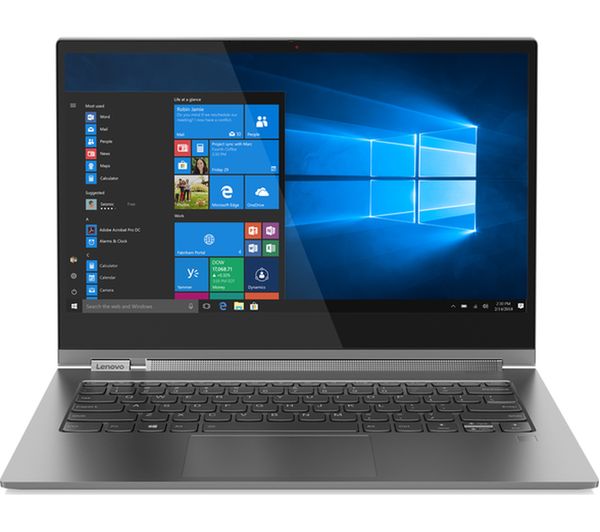 With an incredible display and excellent speakers, you can be certain that you are getting the best value for your money. The laptop is capable of handling every entertainment and productivity task that is brought its way and with a starting price of $1,000, its boasts of unlimited flexibility and features that exceed the capabilities of any version of the MacBook Air 13.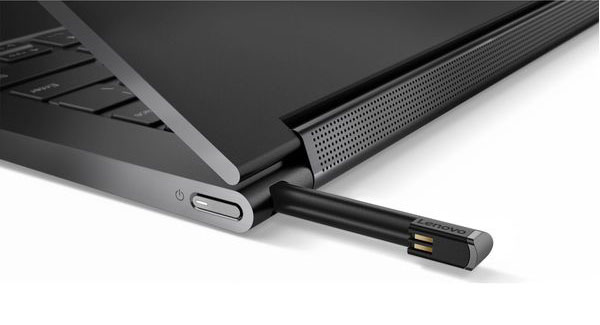 Noteworth features include the digital pen that has a dedicated home. Like the Samsung Notebook 9 Pro 13, this premium Yoga laptop comes with a pen silo that also charges the pen automatically when homed. It is also super sleek with an all-aluminum design and a rotating Dolby Atmos sound bar cleverly built into the hinge.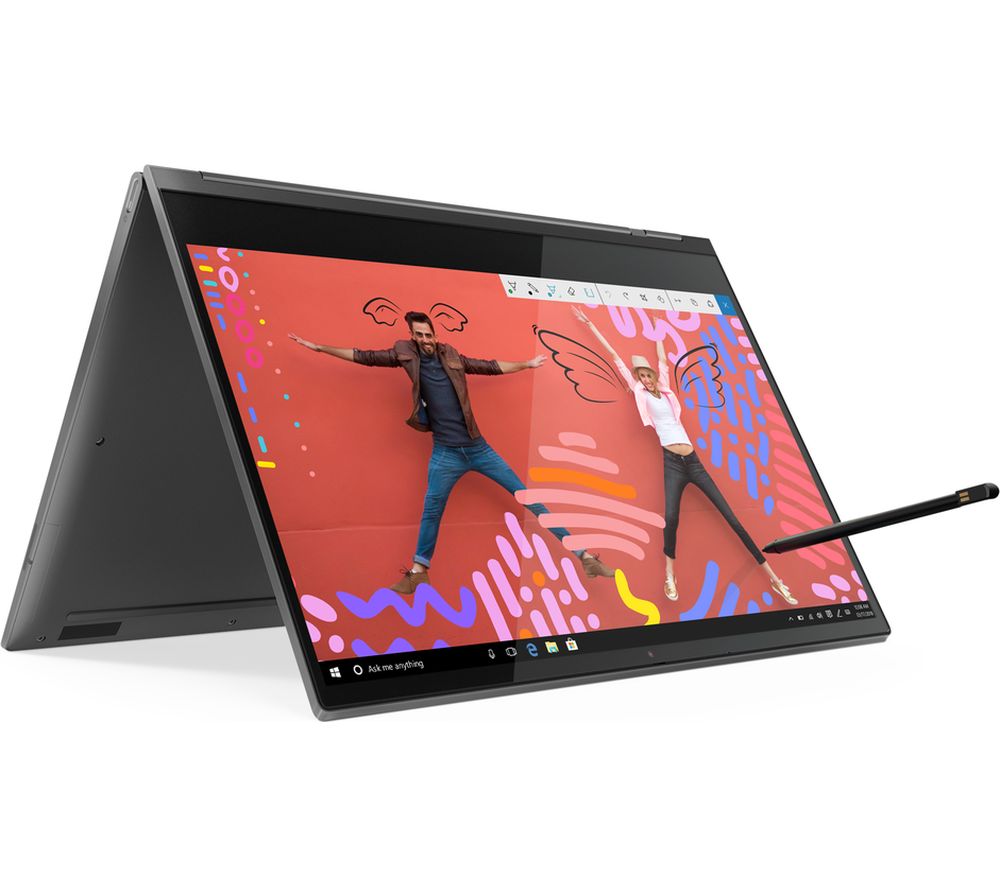 Powered by 8th generation Intel Core i7 processor, two screen resolution options are available, both with Dolby Vision support. The 13.9-inch panel is available at Full HD resolution or Ultra HD resolution. Battery life takes a hit with Ultra HD model at 9 hours but if you are happy with a Full HD model, it ramps up to 14.5 hours.
Features:
8th Generation Intel® Core™ i7 processor
Intel® HD Graphics 620
8/12/16 GB DDR4 Memory, 512GB, 256GB, 1TB or 2TB PCIe SSD (Available early 2019)
9" UHD (3840 x 2160) IPS touchscreen with Dolby Vision™ or 13.9" FHD (1920 x 1080) IPS touchscreen with Dolby Vision™
Audio Rotating Sound Bar with Dolby Atmos® Speaker System
Battery: Up to 14.5 hours (FHD) / 9 hours (UHD) battery life*
Dimensions(W x D x H) 322 mm x 227 mm x 14.5 mm (at its thinnest) / 12.7 x 8.9 x 0.57" (at its thinnest)
---
So far the alternatives to the MacBook Air in our list have obvious advantages, they faster and better value, at around the same price or cheaper. But they also have rotating hinges and include styli that turn them into writing tablets. It's time we take a look at a traditional laptop.
5. Dell XPS 13
Dell XPS 13 proves that Windows fan too can enjoy portability, power and innovation. When it comes to these three factors, no other laptop tops the Dell XPS 13 by any ramification. This laptop not only combines portability and flexibility but do so with a touch of class and premium. As for the innovation part, it features an InfinityEdge display with seriously small bezels, a super small webcam that Dell manages to squeeze on to the top bezel and a 4-array far field digital mics in an elegant package.
You can easily call this one of the most perfectly balanced laptops of our time. Although, the previous versions of the XPS 13 were criticized for having a webcam that was poorly positioned. The 2019 version of the webcam has been fixed with an all-new webcam position, making it the perfect choice for every user.
Other innovation includes the use of aluminium for the chassis both cover and base, aerospace inspired woven glass fire fibre palm rest and carbon fiber as well as Corning Gorilla Glass 4 for the display. All these materials work together to create a strong body while keeping the weight down.
The 13.3-inch IPS display is vibrant with 100% sRGB colour spectrum, 1500:1 contrast and 400-nit brightness with wide angle viewing. It is also one of the first laptop from Dell to feature GORE Thermal insulation directing heat out of the device using a combination of dual fans and heat pipes while keeping it running cool.
Features:
8th Generation Intel® Core™ i5-8265U Processor or Intel® Core™ i7-8565U Processor
3″ 4K Ultra HD (3840×2160) InfinityEdge Touch Display or 13.3″ FHD (1920×1080) Non-Touch InfinityEdge Display
8GB / 16GB LPDDR3 2133MHz, 256GB / 512GB M.2 PCIe NVMe Solid State Drive
2 Thunderbolt™ 3 with power delivery and DisplayPort (4 lanes of PCI Express Gen 3), 1 USB-C 3.1 with power delivery and DisplayPort, 1 MicroSD card reader, 1 Headset jack
Height: 7.8mm – 11.6mm (0.3″- 0.46″) x Width: 302mm (11.9″) x Depth: 199mm (7.8″), Weight: Starting at 1.23 kg (2.7 lbs)
---
Worthy Mention…
Apart from the 5 major alternatives to the MacBook Air, a worthy mention is the Microsoft Surface Laptop. Like the MacBook Air, the Microsoft Surface Laptop is also the company's entry laptop with the Surface Book 2 being the MacBook Pro equivalent.
Microsoft Surface Laptop 2
If you still prefer the traditional laptop over a convertible laptop as a major factor in making a choice, then this option is for you. The Microsoft Surface Laptop 2 spots a sleek and ultra-thin design with a brilliant high resolution 13.5-inch touchscreen, sturdy keyboard, and touchpad.
Like other portable that carries the Surface brand, it supports the Surface Pen and Surface Dial over the touch interface. Although, for the Surface Dial, only off-screen interaction is enabled. The design, features and extra long battery life, up to 14.5 hours make this an effectively competitor to other laptops within the same price range.
Available in four unique colour and finish, the screen is housed in aluminium and fronted with Gorilla Glass while the keyboard and base is covered in luxurious Alcantara material in matching colour be it black, platinum silver, burgundy or cobalt blue.
Features:
5" PixelSense™ Display 2256×1504 (201 PPI) 3:2 Aspect Ratio Touchscreen with Corning® Gorilla® Glass 3 and Surface Pen support
Intel® Core™ 8th Gen i5 or i7
8 GB or 16 GB RAM memory, 128 GB, 256 GB, 512 GB or 1 TB storage
Battery: Up to 14.5 hours of local video playback
11 a/b/g/n/ac WiF, Bluetooth Wireless 4.1, Ambient light sensor, 1×full-size USB 3.0, 3.5 mm headphone jack, Mini DisplayPort, 1×Surface Connect port
720p HD camera (front-facing), Stereo microphones, Omnisonic speakers with Dolby® Audio™ Premium
12.13" x 8.79" x 0.57" (308.1 mm x 223.27 mm x 14.48 mm)
---
Conclusion
The MacBook Air 13 2018 (3rd generation) is a big milestone in the company that practically started the ultraportable segment in the industry and it would always be loved by major fans of the Apple brand. However, for users who crave something a little different, these six options listed above are great alternatives to the MacBook Air 13.
They offer a myriad of features that are not available on the MacBook Air 13, and this, for most people, will serve as enough incentive to try them out. You don't need to worry about losing out on features of expensive laptops either. These options don't compromise on the quality and performance so you are guaranteed that you will be getting the full package right out of the box.
Laptops have become essential personal devices for most people, and these options will definitely meet your standards. It doesn't matter if you are a power or casual user, a great laptop is a great laptop and you will never have a reason to doubt any of these options.