We love the idea of summer vacations; we imagine ourselves having picnics in grass-clad fields, kids enjoying thrilling rides in an amusement park, grown-ups having garden parties and barbecue nights while kids are busy in play-dates, and let's not forget the beach.
However, reality can't be more different than our daydreams. The sultry and sticky days are long, children get bored and parents are inclined to lose their nerves. How do you keep the little monsters busy in a productive manner? Before they glue their eyes to TV and watch meaningless cartoons, engage your children in fun activities that will keep them busy all summer.
Engage your children in fun activities that will keep them busy all summer.
Click To Tweet
1. Colorful Soap Foam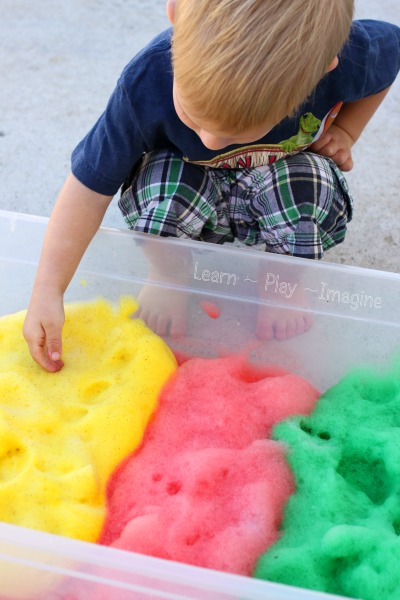 Do you want a peaceful hour or two? Create colourful soap foam for your munchkins and let them be captivated by the fluffiness of foams. Make sure you carry out the activity outdoors or in the designated play area, or else your house might turn into a slipper, soapy mess.
This sensory activity is quite simple and fun! To make soap foam, take two tablespoons of dish soap, 3 different coloured watercolours and 1/4 cup water. Give each colour a spin in the blender until it is foamy.
Put all the foam in a large container or a bucket and let your kids have a messy, bubbly go at it. To make things more fun, you can add glitter and fruity scents. They will be occupied for hours! The best part is it is easy to clean up. You can watch the complete tutorial at Learn Play Imagine.
2. Pool Noodle Water Wall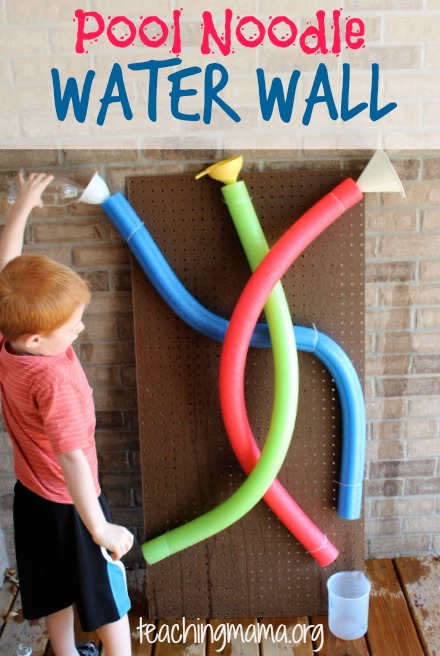 The buoyant pieces of foam have more to offer than assisting you in swimming. Teaching Mama shared an awesome activity to keep the kids entertained all summer. The Pool Noodle Water Wall is simple enough to build. You need three pool noodles, a peg board, zip ties and funnel.
Attach the pool noodles to the board with the help of zip ties in any pattern you want. You may need another adult to help you fix the ties while you hold the noodles in place. Once the water wall is ready, insert water via funnels and watch how long it takes water to travel from each pipe. With different configurations, kids can also use them as a giant marble run!
Water beads, googly eyes and rainbow fish - Check these awesome summer activities!
Click To Tweet
3. Apple Scented Water Beads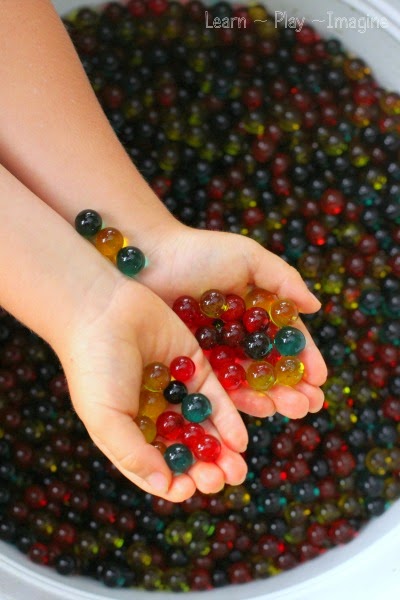 When flowers are in full bloom and apples are falling off the trees, what is a better activity than creating apple scented water beads? The blobby beads are colorful, fruity and a lot of fun to play with. Take clear water beads and dye them in different colors by keeping them in separate containers filled with water and food coloring agents.
The hydrated beads will absorb the coloured liquid and grow larger. Your bouncy beads are now ready, and you and your kids are about to have quite an adventurous day playing with them. Give your kids multiple bins and containers to scoop and dump the beads. Check the tutorial at Learn Play Imagine.
4. Rainbow Fish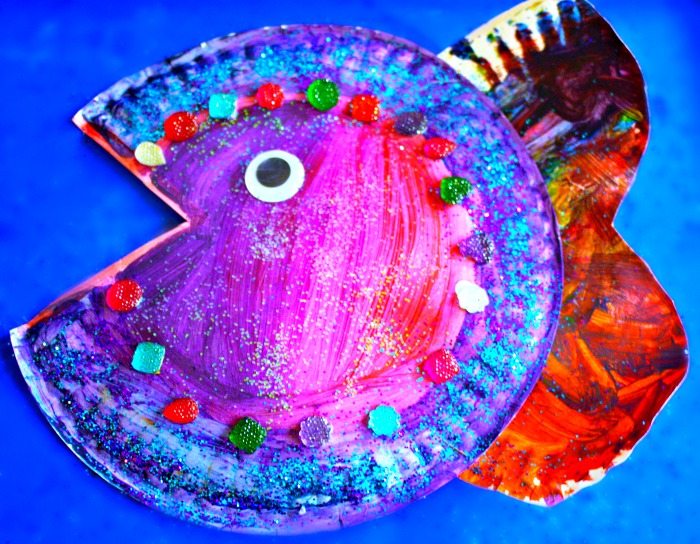 If you are looking for a colorful, artsy task for the little hooligans, try out the rainbow fish and have a blast. I must warn you that the activity is quite messy! We made a mistake and let our nieces paint the rainbow fish in our dining room. It took a lot of time to scrub off the stubborn stains but the fun we had colouring the fish makes it worth the effort.
Spread out an old tablecloth or some sheets of old newspaper on the floor and let your kids get arty with their favourite colours. You need paper plates, googly eyes, watercolours, paintbrushes, glitter, scissors, and glue. The best part is that kids can carry out the activity in any way they like. There is no 'right' way to follow. Paint and apply glitter to the paper plates, and once it is dry, cut out the fish mouth, stick on the fins, and googly eyes. Read the whole colorful tutorial at Parenting Chaos.
Get artsy this summer with the kids, part of the brilliant activities to keep them busy
Click To Tweet
5. Organise a Sleepover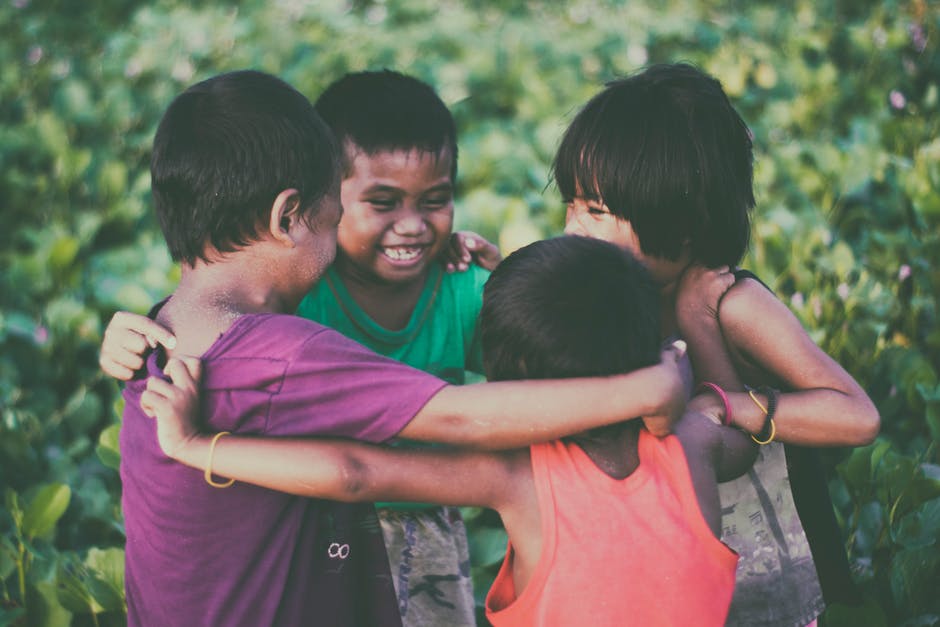 When you go down the memory lane and count your favourite memories, I am sure one of them is a slumber party. If you have read Enid Blyton, you must know what a delight a midnight feast is. Surprise your kids with an amazing sleepover this summer. They probably miss hanging out with their friends like in school days.
Host a sleepover, invite some of their best friends, choose a kid-friendly movie and a few crafty and fun activities, and bake delicious goodies. While you must keep an eye on them, don't be nosy and put them off. Share information with your tiny guests' parents, and in case of emergency or utter homesickness, contact them immediately.
Sleepovers are an amazing way to create childhood memories for your kids
Click To Tweet
6. Camping Under the Stars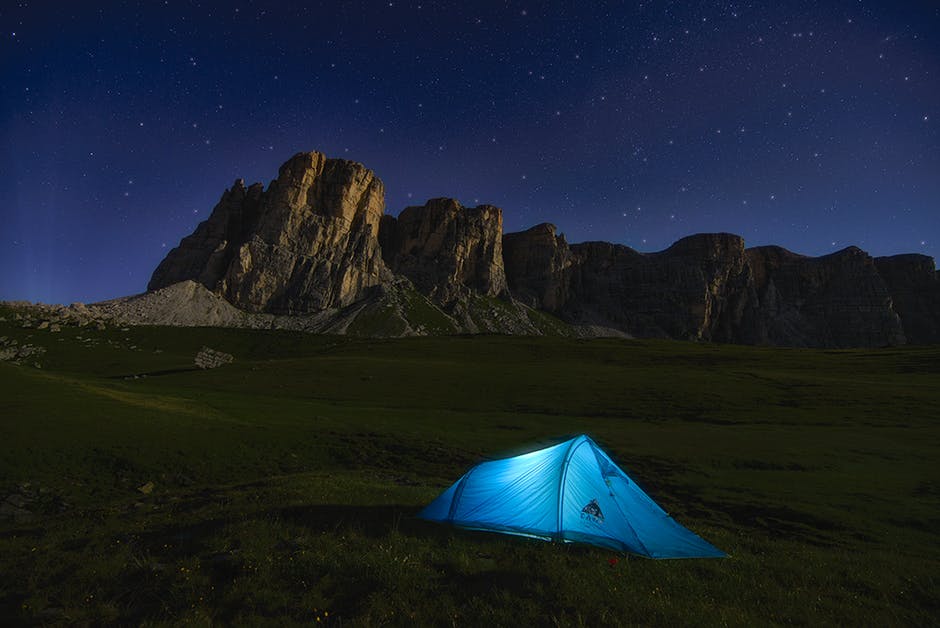 You don't have to hike up a hill or go down to the lake to camp. Your backyard will do just fine! Set up a tent, campfire and toast some marshmallows and top up bowls with peanuts. Tell scary stories and watch your kids' eyes light up in wonder. Afterwards, put out the fire and lie down on the ground and look up in wonder at the starlit sky.
This is where you can teach your kids about solar system, galaxies, meteor showers and point out any visible planets and stars. Get a telescope for kids to have a closer look at the stars. If you are lucky, you might even spot a meteor and observe a stunning sunrise! Camping is a great activity for kids. It allows them to connect with nature and inspires them to learn astronomy in an exciting manner.
Camp under the stars this summer to learn about the planets.
Click To Tweet
7. Cool Stamped Tees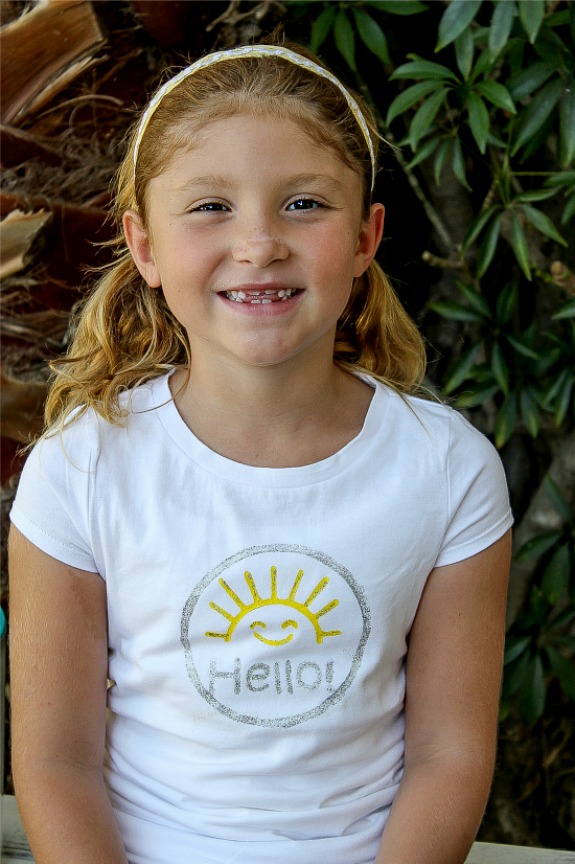 Hello, kids! Do you want a cool, customized tee of your own? Then let's make a stamped shirt. You need a plain white tee, fabric paint in colors of your choice, toast stamps and a cutting board. Insert the cutting board inside the tee so that the paint doesn't touch the backside of the shirt.
Apply paint on raised surfaces of the toast stamp and press it firmly on the shirt. If the paint is missing at some parts, touch them up with some more paint. Let it dry and Ta-da! It is ready to flaunt! Go for funky shapes or stick to the basic ones – your kids will love their own creations. Read the full tutorial at Mom it Forward.
Let your kids create their own amazing tee!
Click To Tweet
8. Wrigley Octopus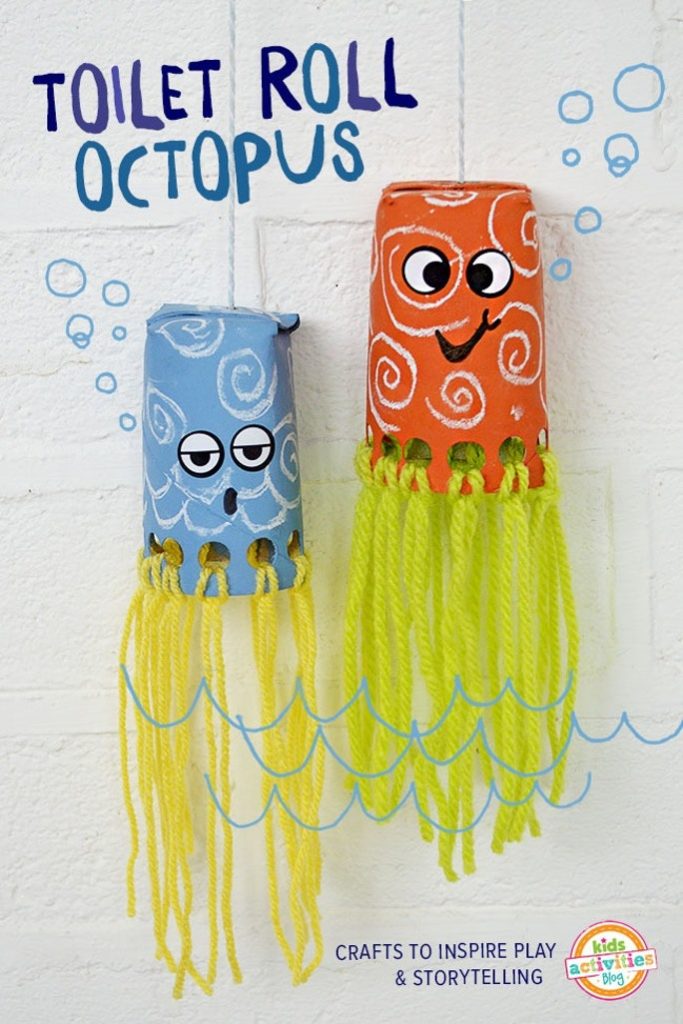 When a toilet roll finishes, don't throw it away but save it for a crafty project. To make these magnificent sea creatures, you need toilet paper cores, yarn, google eyes, and glue. Cut four slits at one end of the roll and fold them onto each other. On the other end, punch eight holes all around. Paint the tube with vibrant colors and let it dry. Paste googly eyes with glue and finally, loop some lengths of wool into the eight holes and you will have eight wobbly tentacles. The marvellous marine animal is ready for an adventure! Check Family Maven for each step.
9. Build a Terrarium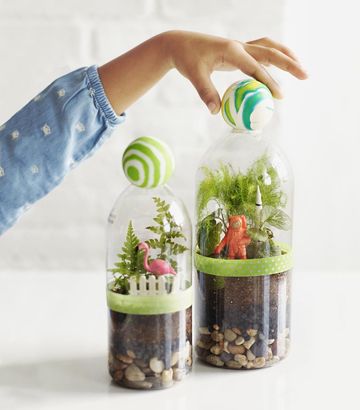 Does your child love gardening and plants? If so, then they will simply adore this beautiful project. Building a terrarium will teach them the basic botanical requirements such as evaporation, transpiration, and condensation. This video explains it very well!
You need a clear, sealable glass container, water, soil, pebbles, seeds, and cellotape. Use some pebbles as the weighted base. Add soil into the container, bury your seeds and sprinkle water. Seal the container and wait. The budding plant will soon appear and thrive! Grow ferns, succulents, mosses and much more!
Learn all about botany. Help your child grow plants this summer in a glass container!
Click To Tweet
10. Shell Painting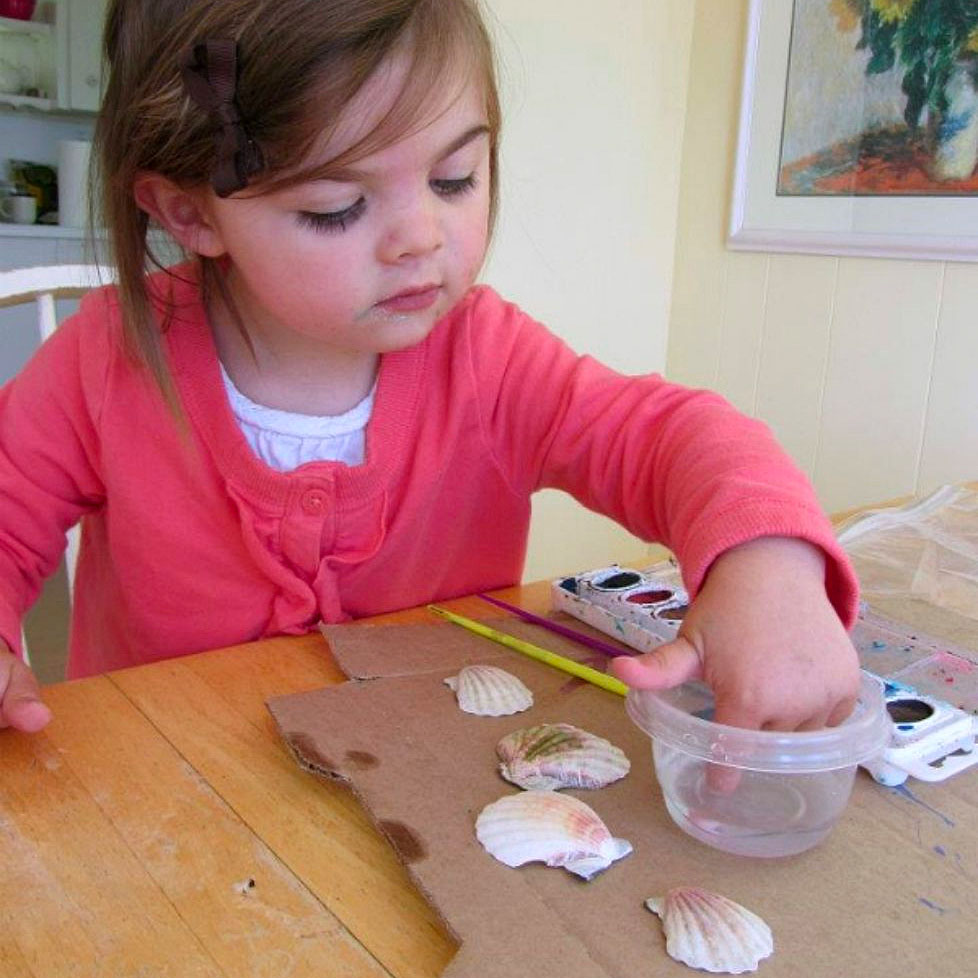 Another awesome project to try on a sandy, sunny day on the beach. Go to the beach and collect some sizeable shells together and keep them in a container. Have a fine day at the beach – build sand castles, talk about sea creatures, colourful reef and how tides work.
When you are home, wash the shells and place them on a newspaper to dry overnight. The next day, sit down with the shells and some acrylics or poster colours and color away! Tell your kid not to worry about mixing up the colours.
Make summer vacations memorable for your kids. Try these activities:
Click To Tweet
Make summer vacations memorable for your kids. Don't turn to TV, tablets, and video games for rescue. There are far more better, albeit messy, activities to keep your little ones busy throughout the holidays. If they are feeling bored at home, take them to the beach, lakeside, or a park to carry out the fun tasks. The change of atmosphere combined with fun-filled ventures will lift up the spirits. Say goodbye to miserably boring days and welcome the exciting, fun times.