Screen time does not always have to be bad. Given the right dosage with the right resource like these learning video channels on YouTube, you and fill your child's screen time and allow them to learn a thing or two along the way.
We have listed the following children friendly educational channels according to popularity based on the number of subscribers.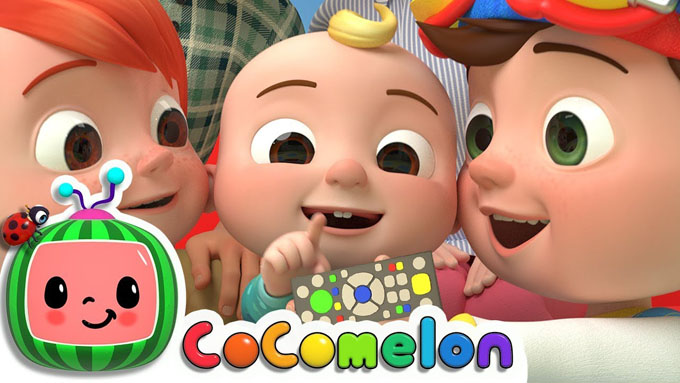 Let's just straight into nursery rhymes, the easiest and quickest way to learn for little ones. Sing along the your favourite tunes and songs. The channel has over 32 million subscribers and it achieved this with only 390 videos. Colourful animated characters performing dances, singing and playing will definitely catch your little ones imagination. The lyrics are of course educational and kids will learn numbers, animal sounds, colours and more along the way.
---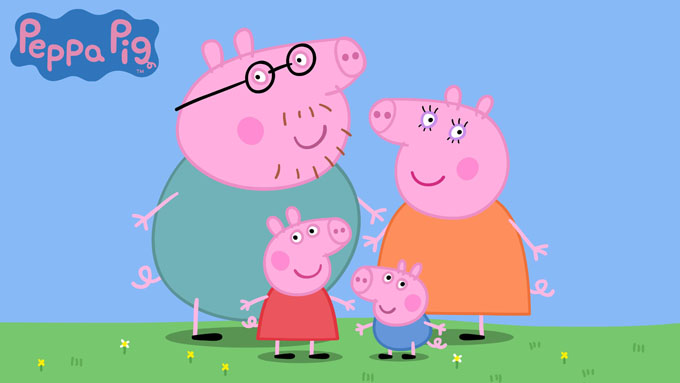 Before the movie, there was the TV series. Watch full length, usually over an hour long, actual episodes of Peppa Pig on the Peppa Pig Official Channel. With more than 6.9 million subscribers, you can't go wrong. The episodes centers around Peppa, a pink pig who lives with her mum and dad, little brother, George and the adventures they take together. The last time we checked there are 337 videos on the channel.
---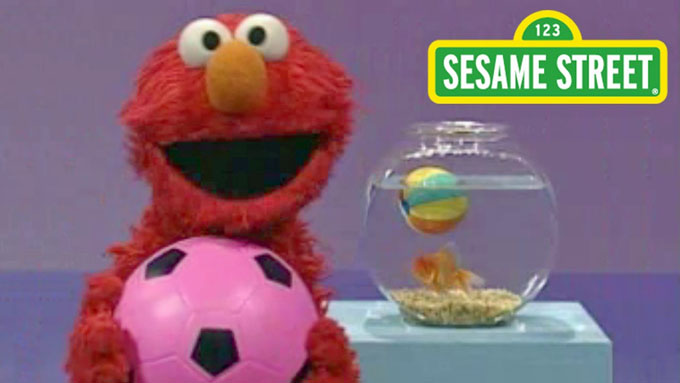 One of the biggest video channel with over 4.7 million subscribers and containing over 2660 videos, the well known Sesame Street television program is also on YouTube. Join your fluffy puppet friends like Elmo, Cookie Monster, Big Bird, Grover, Oscar, Bert & Ernie, Telly, Zoe, Rosita, Baby Bear and Snuffleupagus. The channel promises new videos every week and is perfect for preschooler, nursery or kindergarten kits and primary school children.
---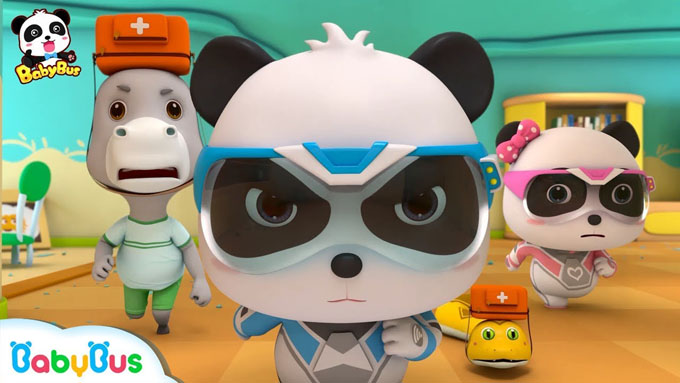 You remember it better when you sing it. BabyBus is a kids songs and stories video channel with cool and bright 3D characters of different animals. The main characters are a couple of cute baby pandas. Together they form the super rescue team and go on their many adventures to help others. The channel currently has over 1130 videos and was able to nab a healthy 3.3 million subscribers. Videos are suitable for children up to 6 years old.
---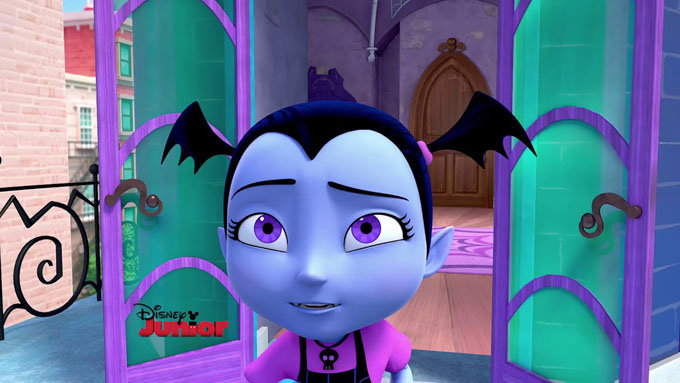 You can't create a list of video channels for children without including one from Disney. The Disney Junior channel has a staggering 3.2 million subscribers with a whooping 1406 videos and growing. There you will find your classic characters like Mickey and Minnie, Chip N Dale and Goofy as well as new characters and series like Fancy Nancy, Pet Rescue, Puppy Dog Pals, Vampirina, Elena of Avalor and more.
---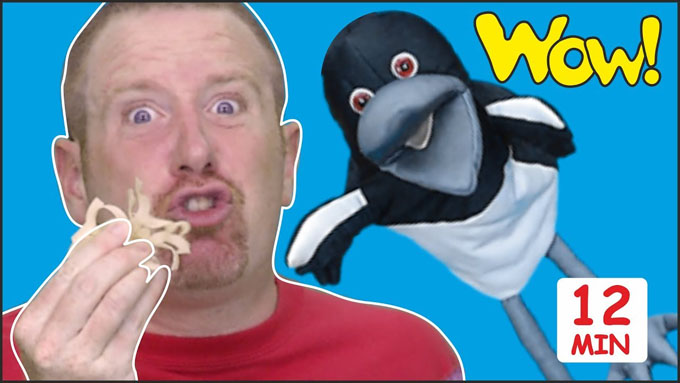 The WOW English TV YouTube Channel has over 2.3 million subscribers. Yes, it's that popular. The channel is suited to toddlers, nursery or kindergarten and elementary school children. Steve and Maggie (the magpie) are the main characters in the shows. The video clips are pack with information to help children learn English in a playful and educational way. The channel has 312 videos and it is mainly done over green screen with a healthy dose of songs and laughs.
---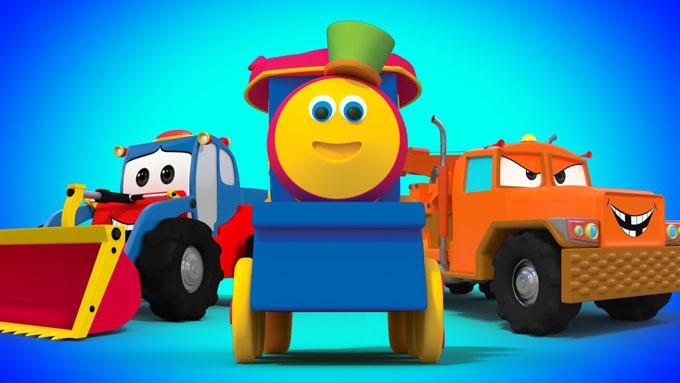 coilbook is a computer animated series featuring bright coloured vehicles. Follow them on their adventures. Every episode has its own standalone story line so you can jump in at any point. The characters are mostly unique to each episode. The channel has 125 videos and over 2 million subscribers. Start in the playlist section to discover letters, numbers, shapes and colours.
---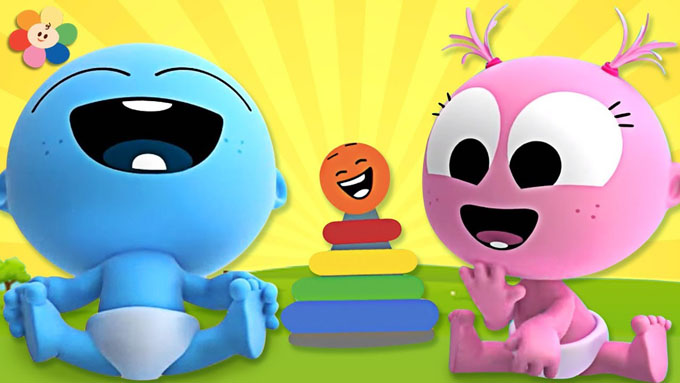 BabyFirst claims to have the largest collection of educational resources, nursery rhymes for children and cartoon for the little ones but with the number of clips at 779 videos, it's just over half of Disney Juniors. Still, the channel has a respectable 1.2 million subscribers. Introduce your little ones to lettersm animals, colours, shapes and more. The clips are created with preschoolers in mind. Programs like Color Crew and Petey Paintbrush help children understand the colour wheel through a series of animated colouring pages.
---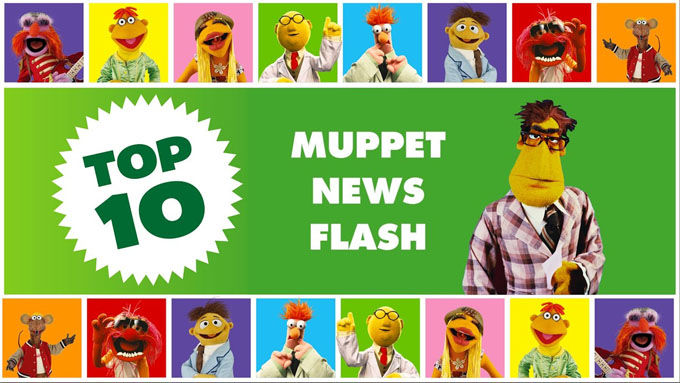 The well known Muppet series with Kermit the Frog and friends has also made it to YouTube. The channel offers really short video clips, usually under 1 minute. There are currently 277 video clips on the channel with well over 677,000 subscribers. Introduce your child and at the same time relive your childhood following the world's most popular group of puppets. Characters such as Kermit the Frog, Miss Piggy, Fozzie Bear, Gonzo, Animal, Beaker and The Swedish Chef are some of our favourites. While they clips are short, they are entertaining in that they include comedy sketches, music covers, parodies, music videos and more.
---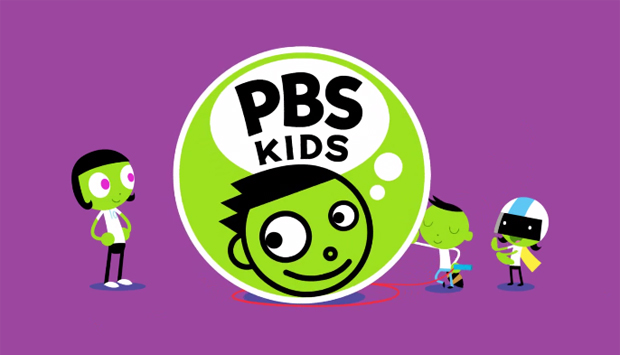 PBS Kids has over 1700 videos and over 550,000 subscribers. The videos are short and easy to follow, containing a mix of old and new series. They include Arthur, WordGirl, Wild Kratts, Daniel Tiger, Ruff Ruffman and more. PBS promises that the videos are curriculum-based and kid friendly, encouraging children to think and acquire knowledge. What we know is that the content is age appropriate and offers positive role models for the little ones.
---
Toddler Fun Learning is a collection of Gecko's Garage (also featured below), Gecko's Real Vehicle, Number Zoon, Dr Poppy's Pet Rescue, The Zorbits, Puppy Park series as well as nursery rhymes and songs. The YouTube channel has over 407,000 subscribers with some 341 videos. Learn through songs, learn to count, learn the ABCs, sing along to nursery rhymes and follow other children safe adventures. Toodler Fun educational learning videos are made to be fun, educational and free.
---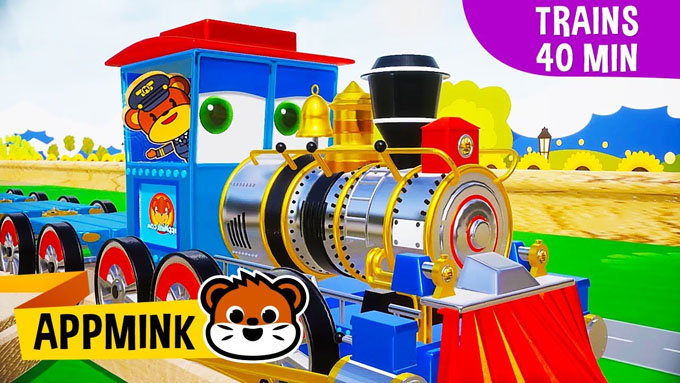 The appMink YouTube channel in our list with nearly 308,000 subcribers. Another children's animation series, the appMink channel also features automobile as characters much like the Cars animated series by Disney and Pixar along side characters that resemble different animals. Follow the Mink family and friends in the town of appMink on their adventures and at the same time, learn about colours, shapes, numbers and more. There are altogether 151 videos at the point of writing. 67 of those videos are however in Spanish.
---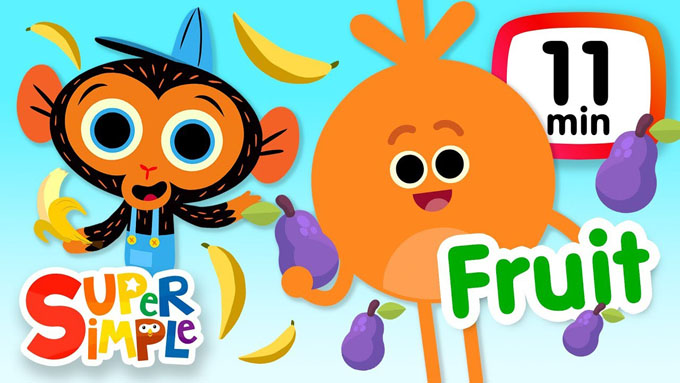 With 153 videos, organised by videos on this channel consists of original shows and cartoons created to entertain, encourage creativity and spark the imagination of early years. The channel has more than 246,000 subscribers. Super Simple TV is one of many other Super Simple channels in different languages and topic. Milo's World is one of the off shoot of Super Simple series.
---
From the makers for Sesame Street, the Sesame Studios has over 108,000 subscribers with over 300 videos. The shows are mainly hosted by Marvie. Follow her and sing along to some fresh and catchy tunes. Other sub-series include The New Neighbours, The Witch Sisters and the Be Bold, Be You, Bea Unicorn series. Our favourite is the Wild Clips series featuring different wild life animals so your little ones get to know some cute creatures big and small.
---
WildBrain Learning for Kids has over 33,500 subscribers and 354 videos at the point of writing. The YouTube Channel is a collection of videos from different production and series. There is Heckerty Ahoy, Kinetic Nursery Rhymes Series, Super WHY!, Teletubies, Busy World of Richard Scarry, Monster Math Squad, Rosie and Jim, Choones, Jazzper Sings and Pacca Alpaca. A few of the channel's own videos can be found under  the Fun Science playlist.
---
Pacca Alpaca YouTube Channel has over 5000 subscribers and 214 videos at the point of writing. The videos are conveniently listed by category under Playlists. Pick from learning Colours, Shapes, Counting, Words and more. Go on one of Pacca Alpaca's adventure to different parts of the world and discover the cultures and languages in a fun and exciting way.
---
Children's video channel on YouTube featuring cars, automobiles, construction and engines. The educational cartoon features monster trucks, fire trucks, ice cream trucks, busses and construction trucks that little children, especially boys would love. These educational cartoon will teaches children colours, shapes, numbers, alphabets and more along the way. While there are only 35 videos, the channel has over 2700 subscribers.
---
From Our Readers
Thanks to our readers, we have started a new list below to highlight some of the best educational video channels on YouTube for the little ones as recommended by you. If you have any other recommendations, please drop us a message below.
Blippi channel on YouTube has over 6.72 million subscribers. The channel features fun educational materials which are child friendly with the host being none other than Blippi, a friendly guy in blue and orange outfit. Like most video channels here, it covers learning about colours, shapes, numbers, letters and alphabets. The videos incorporate cartoons and animation with real life footage to keep it entertaining. Plus, your little ones can explore and learn about things they love like tractors, planes, trains, animals, boats, unicorns, construction vehicles, firetrucks and more.