The old Mac Mini used to be the most affordable MacOS based machine one can buy. With new 2020 Mac Mini however, Apple has incorporated the Apple M1 chip. It has 8 CPU cores and 8 GPU cores. Leaving the rivals in the dust. But if you still have to get mini PC, we explore 5 rival mini PC options to go against the Apple Mac Mini
UPDATED: Apr 2023
So what are we up against? The entry level Mac Mini now spots a Apple's own silicon, the 8-core processor with 4 performance cores and 4 efficiency cores. It starts with 8GB of RAM and 256GB SSD storage and relies on the onboard 8-core GPU for graphics as well as 16-core Neural Engine for other computing tasks. You can choose a higher model with double the storage at 512GB SSD or configure the memory to a maximum of 16GB. But, gone are the space gray option below in the days of Mac minis with Intel chip.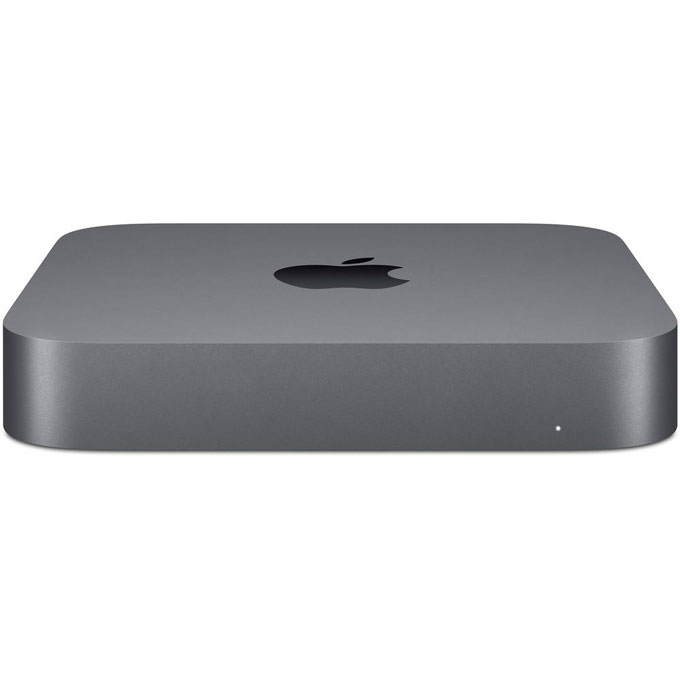 Search Apple Mac mini on Amazon
RELATED:
We list the previous generatiaon Mac mini 2018 followed by the M1 based Mac mini 2020. You can customise the specifications below by choosing your starting point and configure to your heart's content on Apple's website.
Mac mini 2018 Specifications
Mac Mini 3.6GHz Intel Core i3 Quad-Core Processor
3.6GHz quad-core 8th-generation Intel Core i3 processor
8GB 2666MHz DDR4 memory
128GB Storage
Intel UHD Graphics 630
256GB PCIe-based SSD storage
Mac Mini 3.0GHz Intel Core i5 6-Core Processor
3.0GHz 6-core 8th-generation Intel Core i5 TB up to 4.1GHz
8GB 2666MHz DDR4 memory
256GB Storage
Intel UHD Graphics 630
512GB PCIe-based SSD storage
Processor is configurable to:
6-Core 3.2GHz 6-core Intel Core i7 Turbo Boost up to 4.6GHz 12MB shared L3 cache
---
Mac mini M1 2020 Specifications
Mac Mini M1 256GB
Apple M1 chip (8-core CPU, 8-core GPU, 16-core Neural Engine)
8GB unified memory
256GB Storage
Two Thunderbolt / USB 4 ports and two USB-A ports, HDMI 2.0, Gigabit Ethernet, 3.5mm headphone, WiFi 6, Bluetooth 5.0
Mac Mini M1 512GB
Apple M1 chip (8-core CPU, 8-core GPU, 16-core Neural Engine)
8GB unified memory
512GB Storage
Two Thunderbolt / USB 4 ports and two USB-A ports, HDMI 2.0, Gigabit Ethernet, 3.5mm headphone, WiFi 6, Bluetooth 5.0
If you plan on using the Mini for more than just your standard everyday computing such as 3D rendering, photo and movie editing then you will need to the higher model with more storage. You will also need to configure your memory at the point of purchase to push it up to 16GB. As it uses unified memory, it is not user upgradeable, so make sure you pick the right upgrade for your application.
Another area that you might consider is the Gigabit Ethernet. If you are using the Mac mini as a server and need super fast network access, consider configuring the computer with a 10Gb Ethernet. It has ten times more bandwidth than the standard Gigabit Ethernet that it comes with.
Obviously, when you start configuring the system, the price will balloon up. The biggest price tag when the system is configured by choosing the maximum options available for memory, storage and networking (not including pre-installed software is $1799.
Budget conscious consumers looking for a mini desktop are left with the entry level Mac Mini with 8GB RAM and 256GB SSD.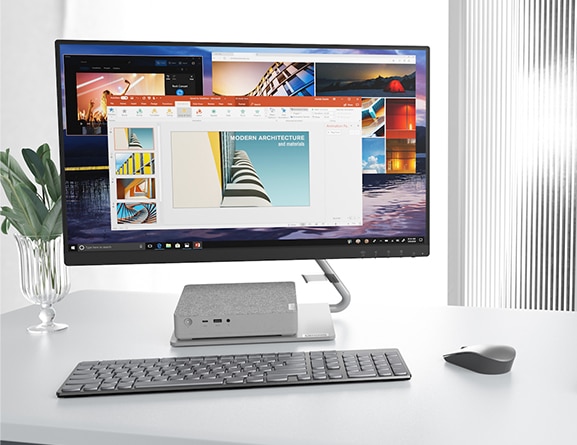 Top 5 Best Mac Mini Alternatives
The mini desktop or small form factor segment has seen a decline as more people move to an all-in-one machine or a laptop. Dell used to offer the Inspiron Zino mini PC and Inspiron Micro Desktop. They have since ceased the lines in favour of conventional desktop PCs and all-in-ones. Still, if one looks hard enough, there are quite a few capable machine that will go against the Mac Mini.
1. Intel NUC Extreme Series Mini PC series 12 (and series 11)
The latest series 12 NUC Extreme Mini PC kit are out. Powered by Intel Core i9-12900 or Intel Core i7-12700. Currently, only Intel NUC 12 Extreme Kit (shown below) is available with two Thunderbolt 4 ports, HDMI 2.0b support and Intel WiFi 6E connectivity. 'Kit' meaning these are barebone systems, so some assembly is required. Rest assured, these are quite straight forward as easy as snapping on memory modules, storage and optional graphics card.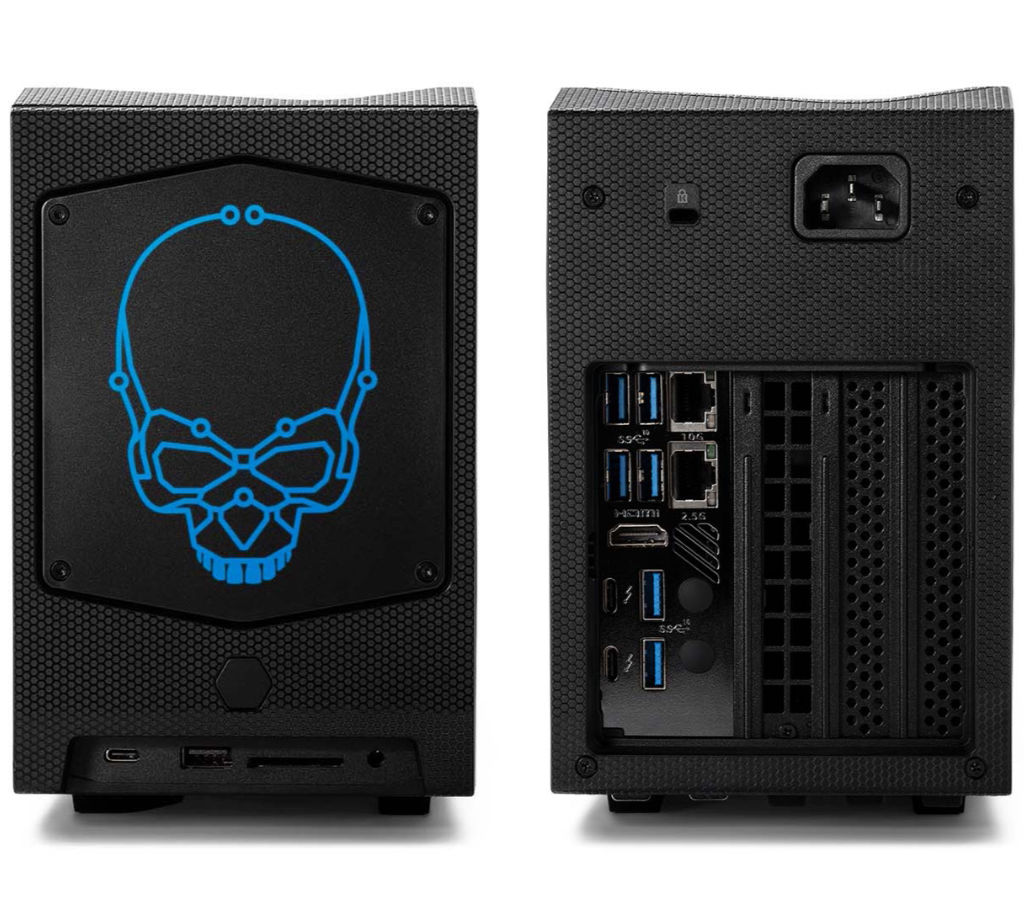 Search Intel NUC Extreme Series on Amazon
The Intel NUC 12 Extreme (code-named Dragon Canyon) and the Intel NUC 12 Extreme Compute Element (code-named Eden Bay), are highly modular desktop PC kits engineered to provide phenomenal performance for high-end gaming and content creation tasks, launch on Feb. 24, 2022. With the latest 12th Gen Intel Core desktop processors, the Intel NUC 12 Extreme delivers massive performance and features that enthusiast gamers and professional creators need in a compact and modular form factor. (Credit: Intel Corporation)
If you want something smaller,  consider the Intel NUC 11 Performance Mini PC kit. The system lets you take advantage of Intel's powerful Iris Xe embedded Graphics which is claimed to offer discrete graphic performance. The ultra small form factor PCs from Intel are offered as a ready to use or as a kit. Again, the latter means you can get your hands into the configuration and assembly of your own mini PC. Choose from a range of Intel processors, add your own memory, storage and operating system to complete your system.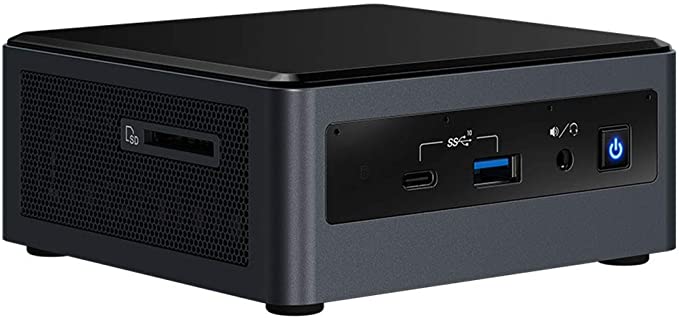 For most people, the ready-to-use option, configured and tuned by Intel with Windows 10 installed will be the better answer.
Beyond that, the series is available in two chassis measuring 117mm width and 112mm depth with varying height of 51mm or 38mm. The taller chassis allows for an extra 2.5-inch Hard Disk Drive on top of the standard 256GB NVMe SSD storage. Connectivity ports are the same across both variants, see image below.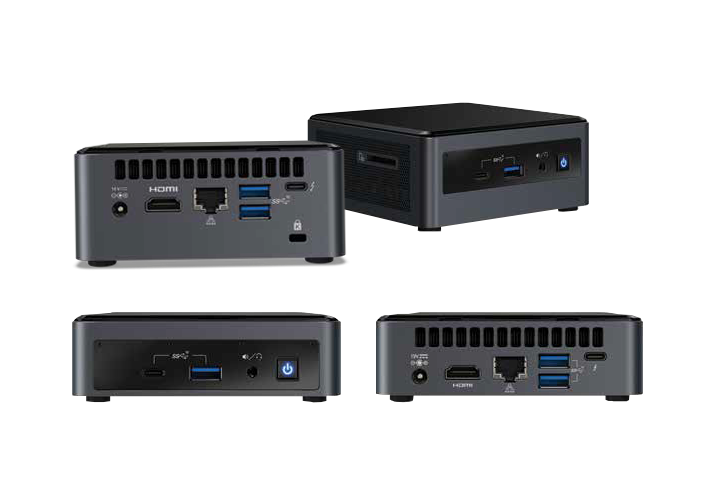 For more storage options, M.2 and 2.5-inch internal drive, pick the taller option. There is also a USB-C port that supports DisplayPort 1.2 so you can connect up to two monitors. One over the HDMI 2.0a port and the other over the USB-C.
NOTE: *smaller 38mm version does not come with 2.5-inch 1TB HDD.
---
2. ASUS PN51 Mini PC and PN50 Mini PC
We were very impressed with ASUS PN50, a baritone system with AMD Ryzen 4000 series chip. Barebone systems are the only way that enthusiasts and PC builders can get their hands on the 4000 series chip as these are not available on their own. The successor to the mini PC from ASUS, the PN51 uses the even more impressive AMD Ryzen 5000 series. Capable of supporting up to four 4K monitors or 8K UHD display at 60Hz, 64GB DDR4 RAM, M.2 SSD, WiFi 6 and dual USB3.2 Gen 2 Type C ports, it has everything you will ever need and want from a mini PC.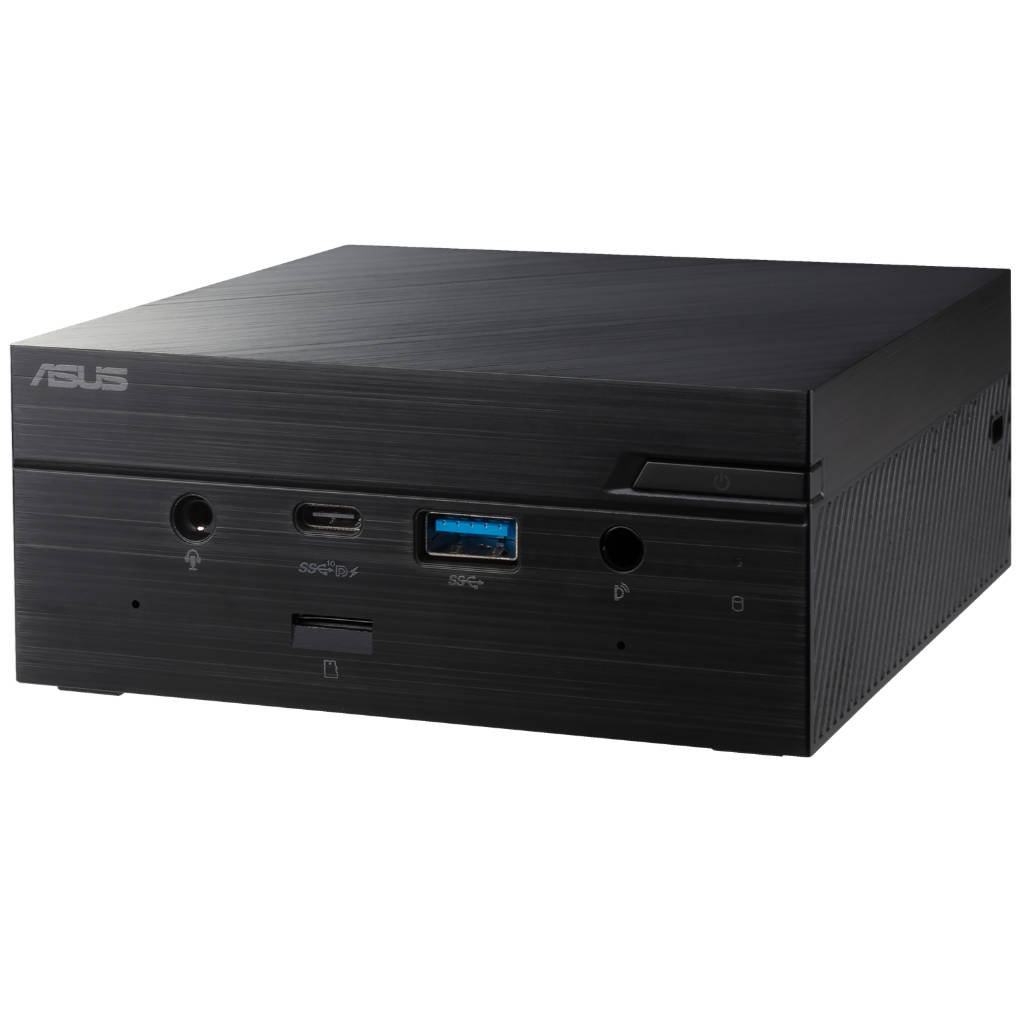 When configured with the fastest AMD Ryzen 7 5700U chip, this is reported to be up to 58% faster than previous generation with Ryzen 7-4800U and the average mini PC. The graphics does not disappoint either. With AMD Radeon embedded, the PN51 with the same processor scores 6489 in 3DMark11, around 170% faster than the average PCs. Although it has to be said that it has a marginal gain when compared to Ryzen 7-4800U. For those who doesn't need cutting edge CPU and fancies a bargain, the PN50 is still around with an affordable price.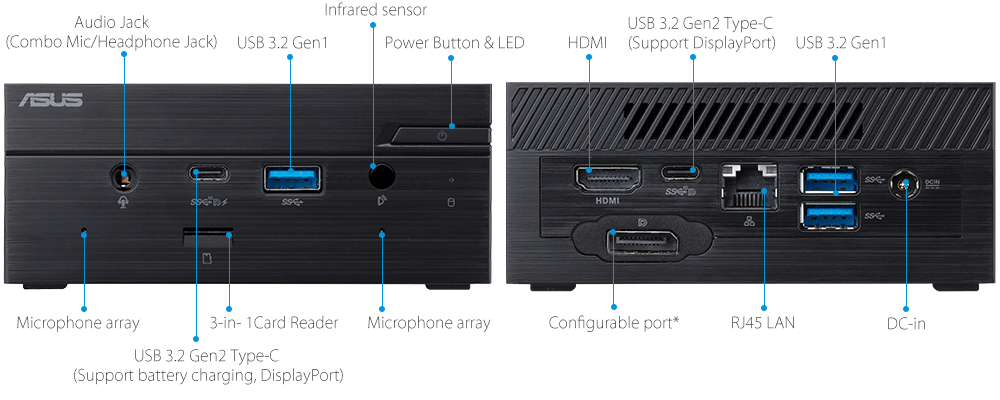 ---
3. MSI CUBI 5 10M Barebone Mini PC
Another barebone PC, this time from MSI, the CUBI 5 10M has a similar profile to the smaller Intel NUC and ASUS PN series above. Powered by 10th generation Intel Core i3, Core i5 or Core i7, you can specify this as a full system, if you do not wish to get your hands dirty or as a barebone system. If you go for the latter, you can pick your own storage (2.5-inch SSD/HDD or M.2 SSD) and memory (up to 64GB via two slots).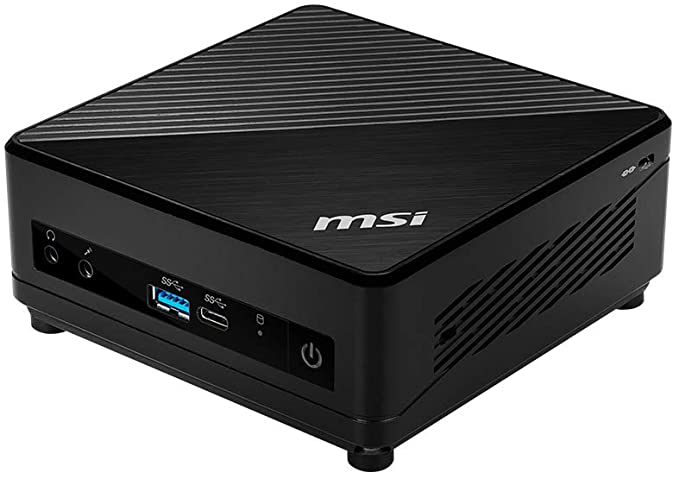 Search MSI CUBI 5 10M on Amazon
Our recommended system is powered by Intel Core i7-10510U, the energy efficient Comet Lake processor. This allowed the design of the small form factor desktop to be super small with a tiny footprint of 12.4cm cube. And, with VESA mount onboard, it can be stuck to the back of the monitor taking up no desktop space whatsoever. Other thoughtful design includes low noise fan and USB 3.2 Gen 1 Type-C port. For those looking for a multi monitor setup, CUBI 5 10M supports up to two monitors via DisplayPort and HDMI.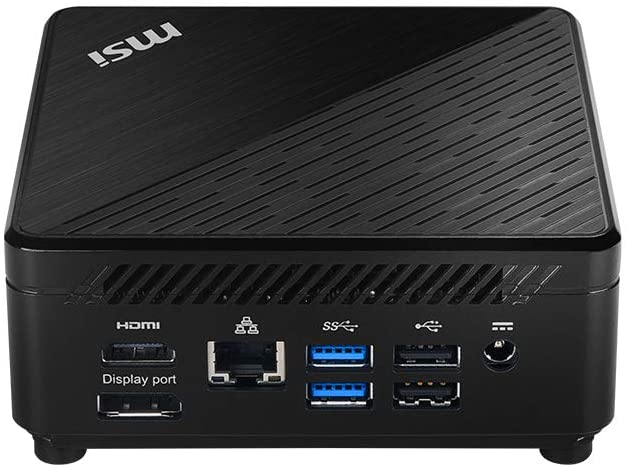 ---
4. Gigabyte BRIX H series
Next is the BRIX from Gigabyte. Powered by AMD Ryzen 4000 series chip, you can get the low profile K series of this higher model, the H series. As another barebone, you will need to select your choice of factory fitted CPU. The CPU options are as below:
AMD RYZEN 3 4300U 4C/4T
AMD RYZEN 5 4500U 6C/6T
AMD RYZEN 7 4700U 8C/8T
AMD RYZEN 7 4800U 8C/16T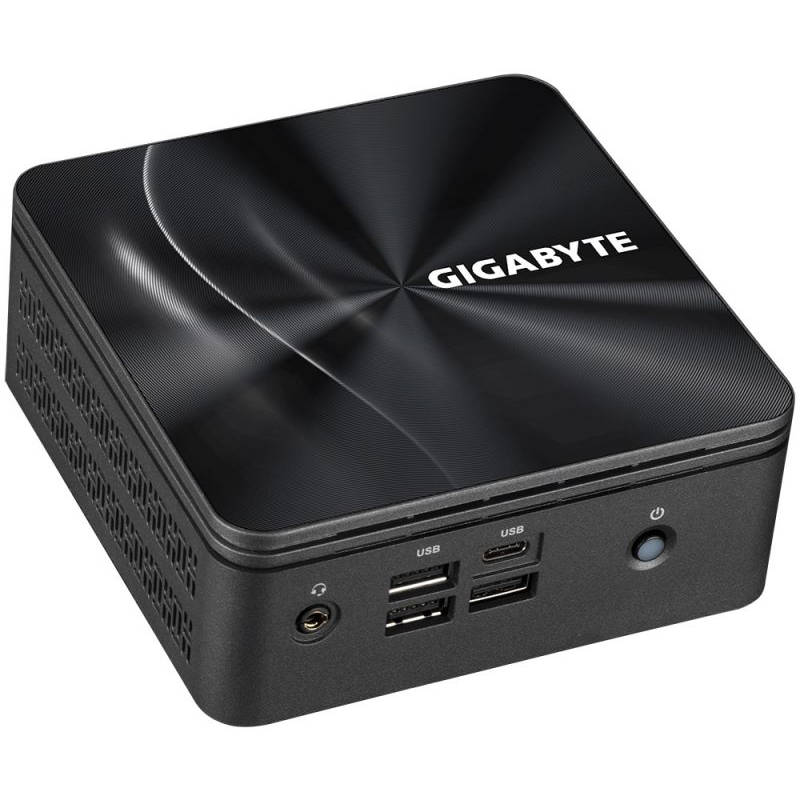 Search Gigabyte BRIX on Amazon
For longevity and maximum performance, pick the AMD Ryzen 7 4800U, an octa-core processor that supports 16 threads. You can then choose up to 64GB of DDR4 memory for the dual SODIMM slots and pick up a storage of your choice. For the latter, you can use either the NVME M.2 SSD slot or the 2.5-inch HDD/SSD drive bay. Obviously, a faster option would be an SSD that supports Gen 3 NVME M.2 interface.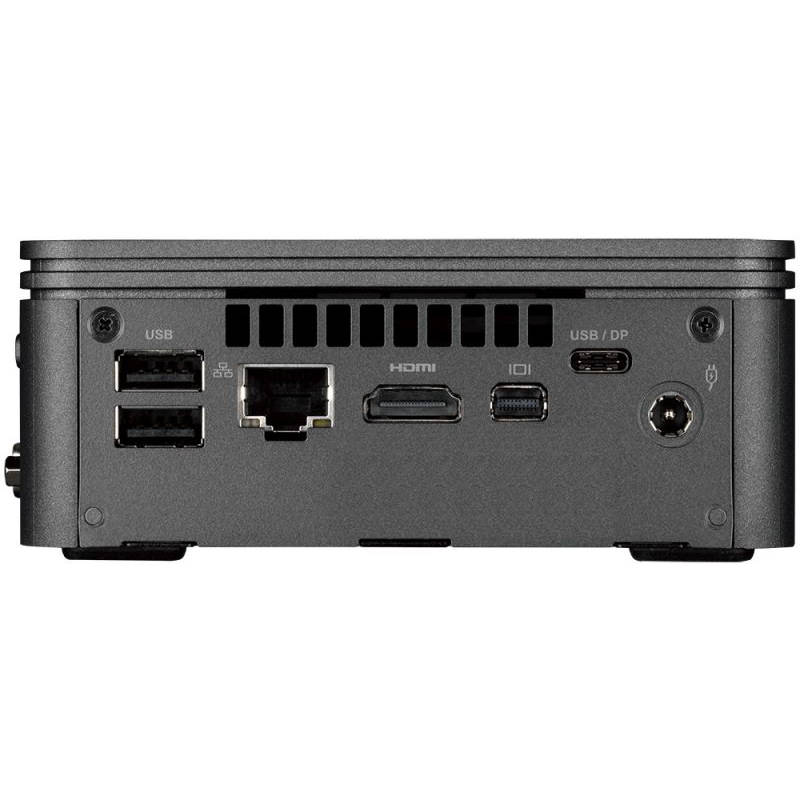 If you feel the Ryzen 4000 series a little underwhelming, choose the Gigabyte BRIX S series barebone PC with up to Intel Core i7-10710 processor featured a later in this article.
---
5. ZOTAC ZBOX E-series Magnus Barebone
ZOTAC is a PC builder that focuses on making Mini PC for every user segments. From home and office to gaming and creative to workstation and embedded, there is a mini PC for everyone. Our pick would be the Magnus barebone from their ZBOX E series. Measuring just 62.2mm high, this pint size PC packs everything from Intel Core i7-11800H, up to NVIDIA GeForce RTX 3080 GPU with 16GB graphics memory, Bluetooth 5 and WIFi 6 AX1650. It even comes with dual Gigabit Ethernet ports for super fast connectivity. Even with its compact size, there are two M.2 SSD slots (one of these support Intel Octane memory), one 2.5 SSD or HDD bay and two DIMM memory slots that are user accessible. Apart from the Intel NUC 12 Extreme Dragon Canyon above with the option to install a RTX 3060 12GB GDDR6 GPU, this is your only other mini PC option on our list with access to the power of discrete graphics.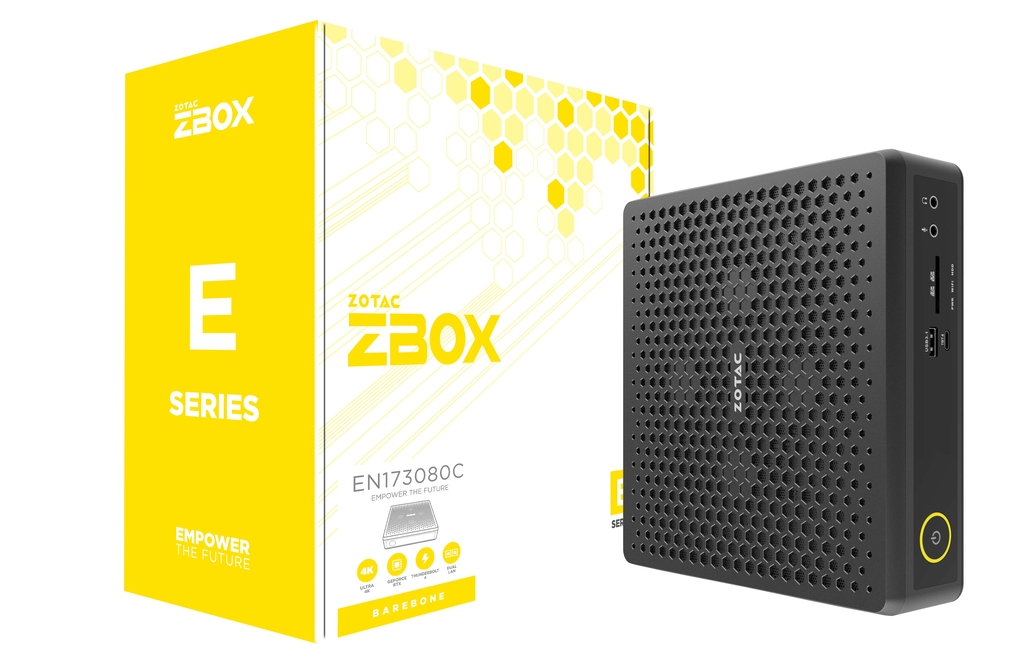 ---
BONUS:
Lenovo IdeaCentre Mini 5i
Fast, compact and affordable, the Lenovo IdeaCentre Mini 5 doesn't only look good but performs well to, packing a solid punch with plenty of connectivity options and choice of processors and configuration. Our favourite of course is the Core i5 model but if you are feeling extravagant, go for the Core i7 model. Either models will perform really well tackling processor, memory and storage intensive applications like AutoCAD, Revit Architecture, Affinity Photo and more. The real bonus is its small footprint and good looks. The top is covered in cloth in Mineral Grey and the chassis is finished in Terrazzo Grey to match plus the ports are easily accessibly via the front and arranged horizontally on the back.
Up to 10th Gen Intel® Core™ i7-10700T
Up to 32GB memory
Up to 512GB SSD or 2TB HDD
40mm x 194mm x 182.4mm / 1.57″ x 7.64″ x 1.57″ and 1.48kg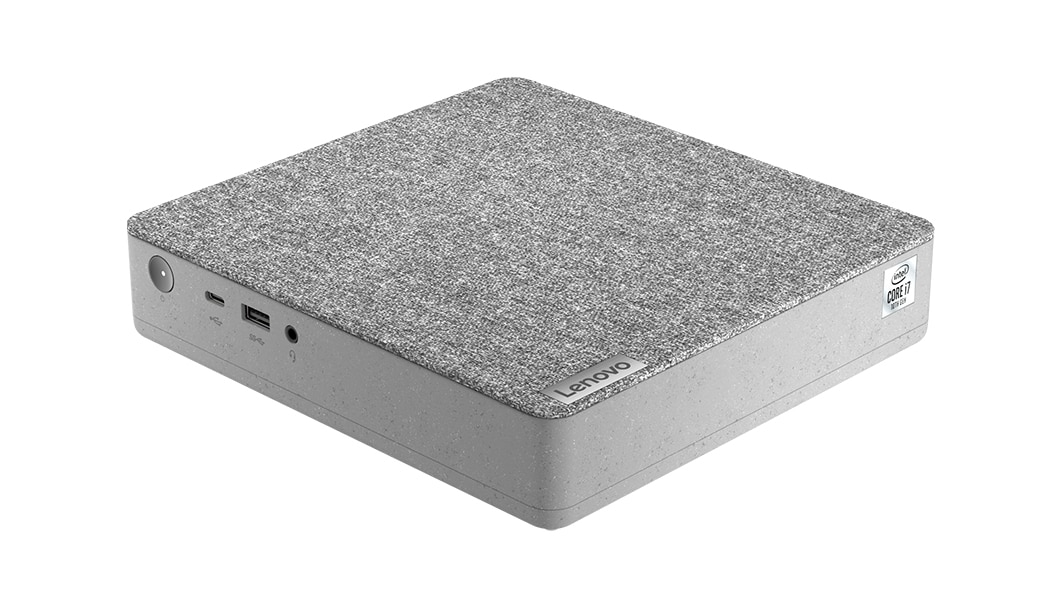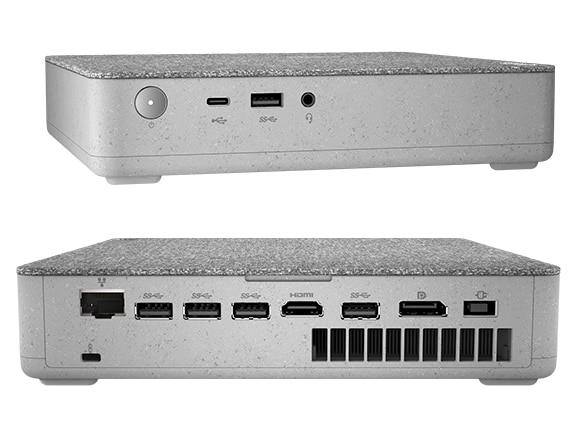 Gigabyte BRIX S series
Finally, we have yet another Gigabyte BRIX. This time the S series powered by 10th generation Intel Core i3, Core i5 or Core i7 processor. Like previous Intel based barebone, the system comes with two SO-DIMM slots for memory, Dual HDMI support for up to 4K resolution and 60Hz, one M.2 SSD and one 2.5 SATA drive for storage. Processor options are as follows:
Intel Core i7-10710U processor
Intel Core i5-10210U processor
Intel Core i3-10110U processor
Search Gigabyte BRIX S on Amazon
There are plenty of network connectivity options in the form of Dual Band WiFi, Gigabit LAN and Bluetooth. While expansion ports are available both in front, at the back and side, including USB3.2 Gen2 Type-C support for up to 10Gbps transfer speed. For industrial applications such as vending machines, ATM systems, kiosk and vending machine. Don't mix this up with earlier generation of the mini PC based on 8th generation Intel processors.
---
PREVIOUS Models:
Check out previous mini PCs worth as alternatives to the Mac mini.