It is not an easy task looking for Android tablets bigger than the standard 10.1-inch. But if you are in the market for a big Android tablet, you have come to the right place.
Gone are the day when the market is flooded with Android tablets of all sizes. When in the market for a device bigger than 10-inch, there were options from Samsung, HP, Lenovo and Toshiba. These days, most manufacturers stuck to Android tablets with 10-inch or 10.1-inch displays as a safe bet.
The same cannot be said about Apple and Microsoft where they have launched the iPad Pro 10.5-inch, the new iPad Pro 11-inch and iPad Pro 12.9-inch as well as the Surface Pro 6 12.3-inch. These may not be Android tablets but they certainly have the big display.
It wasn't always like that. We looked at 9 of the best android tablets with displays larger than 10-inch before. Our review included not only the standard tablets but slates and all-in-one machines running the Android OS with screens sizes reaching up to 21.5-inch.
The tablets included Samsung Galaxy Tab S, Tab PRO and Note PRO with up to 12.2-inch displays, HP Pro Slate 12 with 12.3-inch display, Toshiba Excite 13 with 13-inch and Lenovo Yoga Tablet 2 Pro with 13.3-inch display. The slats and all-in-one machines include HP Slate 17 with 17.3-inch display, Samsung Galaxy View with 18.4-inch display and HP Slate 21 Pro with 21.5-inch display.
Fast forward to today, we found ourselves hard pressed to find tablets bigger than 10.1-inch. We came up with only four of the best in the market. While they may not be anywhere near the size of the 12.9-inch iPad Pro tablet or the Lenovo Yoga Tablet 2 Pro with a whooping 13.3-inch screen, these are biggest Android tablets out there.
Top 4 Best Android Tablets Bigger with Display Bigger Than 10.1-inch
Make no mistake, Android tablets are here to stay. The competition may be upping their game, the Android tablet market is still as strong as ever.
1. Samsung Galaxy Tab A 10.5-inch Tablet
The new Samsung Galaxy Tab A 10.5-inch 2018 a step up from the Samsung Galaxy Tab A 10.1-inch. Not only does it come with a bigger display, it has a faster processor, more memory, better front facing camera, bigger expandable storage support via microSD and better battery life.

The mid-range Samsung Galaxy Tab A with 10.5-inch display is a crowd pleaser. The tablet comes with a Full HD resolution, that's 1920 x 1200 pixel display at 10.5-inch resolution with 16:10 aspect ratio. Powered by an Octa-Core processor clocking in at 1.8GHz, together with 3GB of RAM memory and 32GB of ROM storage, it's enough to take on any tasks you can throw at it.
But it doesn't stop there, what impresses us most is the quad firing 3D surround speakers with Dolby Atmos support tuned by AKG. It knows which way up you are holding the device and set the surround accordingly. And, if you are one to use your tablet during your commute to watch your favourite TV shows, you won't be disappointed either. Not only is the tablet long lasting, up to 15 hours of video playback per charge, it also supports up to 400GB of expandable memory. Fast charging is supported to top it back up in a mere 3.5 hours.
If you must cache every episode of Game of Thrones from every seasons in Full HD, simply get a 400GB MicroSD card from your favourite retailer to do the job. Even if you do not intend to use additional storage, the onboard memory is already sufficient for 6 hours of HD video.
Like the voice service Alexa from Amazon and Amazon's Fire HD tablets that support hands free mode and show mode, the Samsung Galaxy Tab A uses Bixby Voice for voice commands and smart home controls and Bixby Vision to offer real time information when used in conjunction with the camera. The latter offers location information, assist with shopping and live translation of signs and menus.
The tablet is available in black or grey. The grey here is more silver than dark grey. To complete the show mode, consider the optional charging station called the POGO charging stand. This turns the tablet into a Daily Board display for the family.
Dimensions: 260.0 (H) x 161.1 (W) x 8.0 (D) mm
Weight: 529 grams
---
2. Huawei MediaPad M5 10.8-inch Tablet
The MediaPad M5 is the second biggest tablet in our line-up. The MediaPad M5 range comes in two sizes, the big 10.8-inch and the smaller 8.4-inch. Both screens are capable of pushing 2K resolution, that's 2560 x 1600 pixels or WQXGA resolution with 16:10 aspect ratio. This makes the screen on the small 8.4-inch device sharper with 359 ppi compared to the 10.8-inch with 280ppi.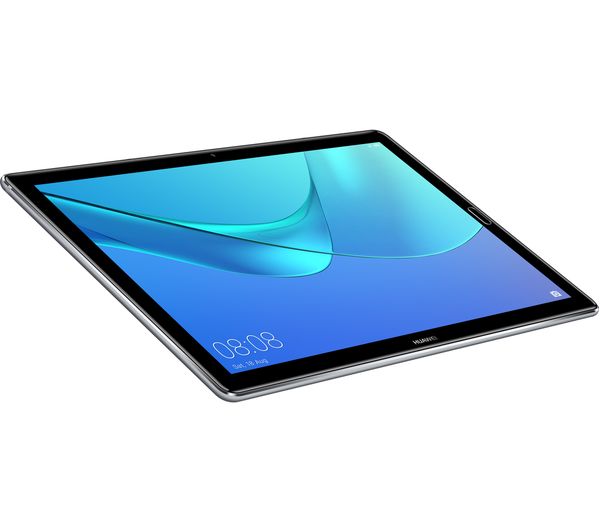 To reduce eye fatigue, the display system comes with ClariVu technology. This improves the contrast ratio and offer eye-care mode filter that reduces the blue light to help you cope with pro-long use.
Just like the Galaxy Tab A, the MediaPad features quad firing speakers with smart channel switching and Patent Histen 3D sound effects for immersive sound. Huawei had help from Harmon Kardon to fine tune and certify the sound outputs. The sound chip also supports Hi-Res audio with Hi-Fi DAC and noise cancellation.
The MediaPad M5 10.8-inch is powered by Huawei's Kirin 960s Octa-core processor with four 2.1GHz core and four 1.8GHz core. It also has a bigger memory with 4GB of RAM but like most mid-range tablet comes with only 32GB of onboard storage. The tablet is responsive and fast even when multitasking and offers smooth gameplay.
The MediaPad M5 lasts up to 12 hours of video play time,. Just like the Samsung Galaxy Tab A, it supports quick charging, meaning you can top it back up with just under 3 hours of charging with QuickCharge. If you are in a hurry, get up to 1.5 hours of use from a quick half an hour charge.
Dimensions: 258.7 x 171.8 x 7.3 mm (H x W x D)
Weight: 498 grams
---
3. Samsung Galaxy Tab S4 10.5-inch Tablet
Straight away, the narrow and even bezel on all sides will capture your attention but switch it on and the stunning Super AMOLED 10.5-inch display takes centre stage. There is nothing quite like the Super AMOLED, pushing 2560 x 1600 pixels with 287 ppi pixel density offering crisp detail and rich colours. This is easily the best display on a tablet in the market with amazing colours and contrast.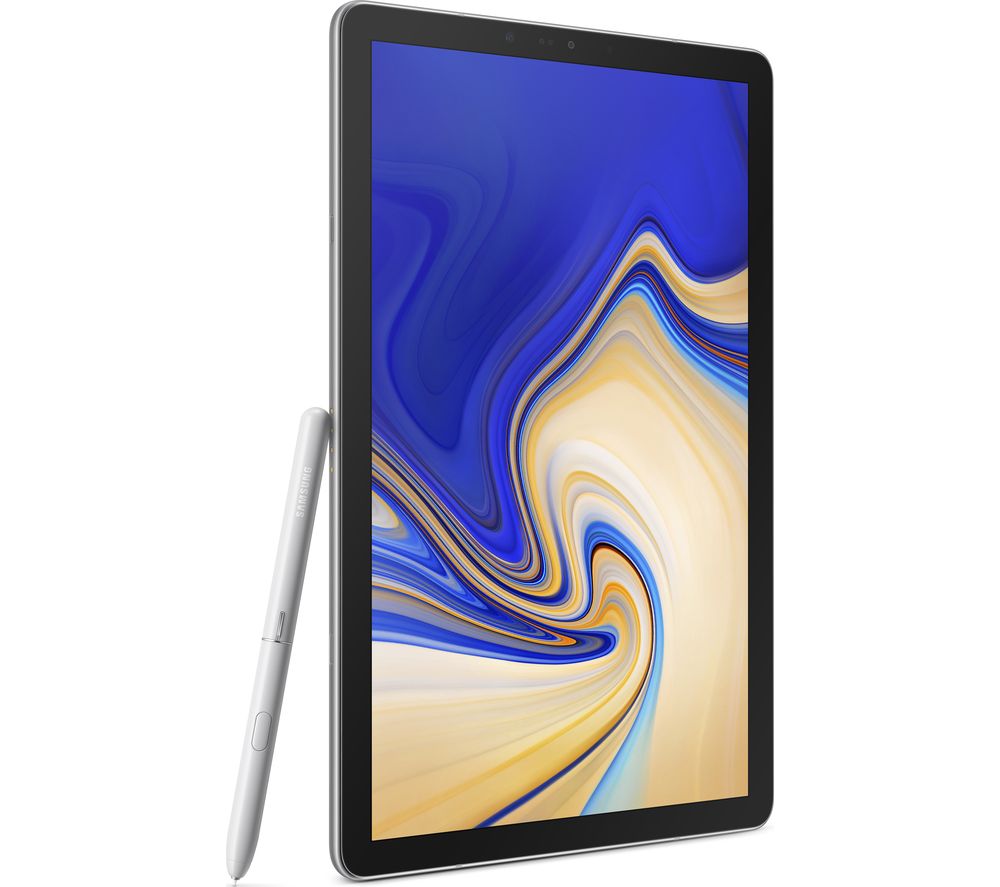 The fourth generation flagship tablet from Samsung is the company's most powerful tablet. It is powered by an Octa-Core processor from Qualcomm with four cores that clocks in at 2.35GHz and the other four at 1.9GHz. Together with the spacious 4GB of RAM memory and 64GB of storage, the tablet can be connected to an external monitor, keyboard and mouse for a full desktop experience with the optional Samsung DeX HDMI dongle.
The Samsung Galaxy Tab S4 10.5-inch is the lightest tablet is our line-up. It is also almost as slim as the Google Pixel Slate at only 7.1 mm with a mere 0.1mm difference.
Like the Samsung Galaxy Tab A 10.5, the tablet also features quad firing speakers fine tuned by AKG and supports Dolby Atmos surround. It is also clever enough to work out which way up you are holding and when you moving the tablet to work out the best speakers to use to deliver that crips, rich audio automatically.
On a full charge, the tablet will let you play your videos for up to 16 hours. If you are wonder how on earth are you going to carry 16 hours of Full HD video given that the onboard memory will only let you carry up to 11 hours of full feature HD videos, the answer is to use the microSD card reader. The onboard card reader lets you add up to 400GB of extra storage.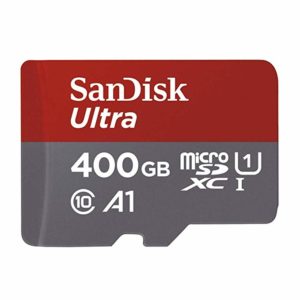 Use the tablet with the optional charging stand and you have your self a Google Home Hub or Amazon Echo Show alternative. It is akin to the show mode on Amazon Fire HD. Once docked, the Daily Board displays information such as the calendar, time and weather as well as your favourite content. It may not be as feature rich as the Google Home Hub but it is a tablet first. So, if you don't fancy buying another screen, use the tablet.
What we like about the Tab S4 apart form the display is that it comes complete with the S-Pen stylus when other manufacturers such as Apple, Microsoft and Google would rather you pay for one. The redesigned S-Pen does not need charging and can be used on the tablet even with it switched off, as the tablet will go into memo mode automatically to capture your hand written note or sketch.
Available in black and grey. Although like the Samsung Galaxy Tab A, the grey is more like silver and not dark grey that we are used to. Choose from a WiFi only model or WiFi and 4G LTE model.
Dimensions: 249.3 x 164.3 x 7.1 mm (H x W x D)
Weight: 482 grams –

LIGHTEST
---
4. Google Pixel Slate 12.3-inch Tablet –

BIGGEST DISPLAY
The new Google Pixel Slate is not quite an Android tablet but a tablet that is based on a new version of Chrome OS. And yes before you ask, the Chrome OS now supports android apps from the Google Play Store. What is more important to us here is the size of it's display. The device has a 12.3-inch Molecular Display with 6 million pixels. That's 3000 x 2000 pixel resolution with 293 ppi. You can find a similar resolution on the Surface Book 2 13.5-inch PixelSense Display.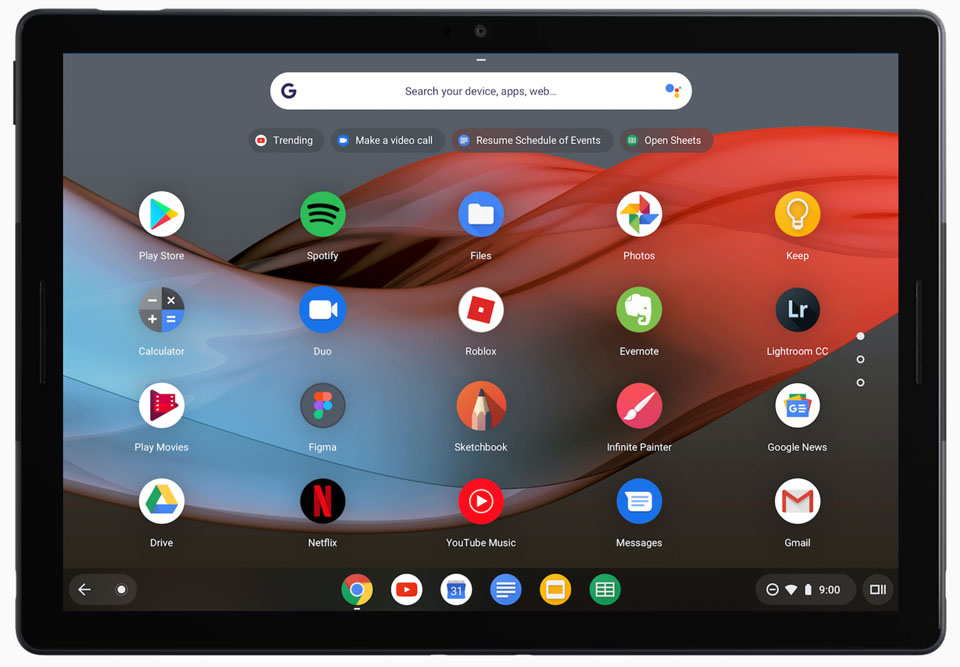 The display is flanked by two front firing premium audio speakers. The location for speakers that make the most sense as it is directed at you rather than sideways. Powered by Intel processors, you get a choice of Intel Celeron, Core m3, Core i5 or Core i7 processors with different levels of memory and storage from 4GB to 16GB RAM and 64GB to 256GB of storage. Going for the chart topping Core i7 with 16GB of RAM and 256GB of storage is probably an over kill and a waste of money since majority of the Chromebooks come with 4GB or RAM and 32GB of storage.
We recommend the Intel Celeron model with 8GB of RAM memory and 64GB of storage. This will give you plenty of room for multiple tabs and applications as well and sufficient storage. What it does not support is microSD for memory expansion so deciding on a device with bigger storage if you are likes to take your games, movies and TV shows with you. Still, we think 64GB should do nicely.
Not only is the Pixel Slate a first ChromeOS tablet, it also comes with not one but two USB-C ports. These lets you charge the device, connect an external 4K display and transfer data. The battery lasts up to 12 hours on a full charge and fast charging puts it back up to 2 hours with a quick 15 minutes tether.
The tablet comes with a front facing camera called a Duo Cam and a rear auto focus camera. While both has 8MP sensors, the front facing Duo Cam is a bigger sensor for better low light performance and has a wide field of view perfect for video chats as it would mean that up to two persons from your end can join in the conversation without over stretching. Both cameras are capable of 1080p HD video recording at 30fps.
Use Google Assistant to help drive and interact with the device such as starting apps, playing music, setting reminder, planning your schedule or controlling your home. The power button doubles as a fingerprint scanner. Using Pixel Imprint, it lets you power up and sign-up to your Google account securely in one action.
The tablet is designed to work with the Pixel Slate Keyboard and Pixelbook Pen, both of which are available separately and are just as costly to buy. This turns the tablet into a 2-in-1 device which is more like a Chromebook.  Available in Midnight Blue.
Dimensions: 290.9 (W) x 202.0 (T) x 7mm (D) – SLIMMEST
Weight: 1.6 pounds (731 grams)