Have you been feeling broke lately? Are you behind on bills that you just can't seem to catch up, you live on instant noodles as they save time and money, and you have to pay back friends for the meals they bought you the last time you met… You can't figure out how to go on about it. Do you study for the exam or do you work overtime to make extra bucks? Or… You can call your parents, perhaps? But hey, I can also see a brand-new jacket in your cupboard and is that a PS4?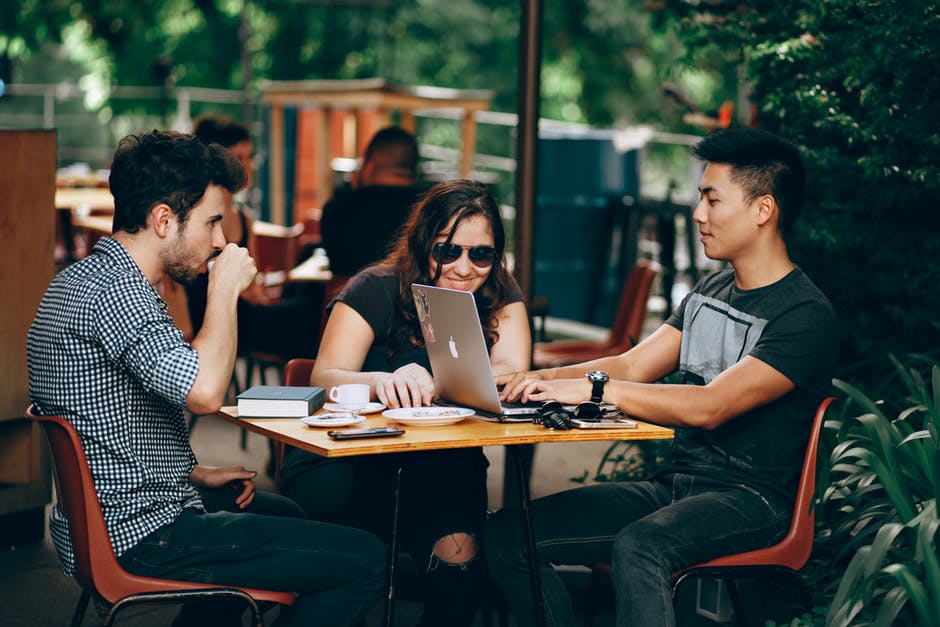 Here are a few budgeting tips that can make your life easy and manageable as a student:
Click To Tweet
It can be hard to juggle work and studies when you are living independently for the first time. You are no longer granted a luxury of a free home with no bills to worry about, a fully stocked fridge and an infinite amount of food and fun to go around. When you're new to living on your own, learning how to budget and what's important to spend your money on can be difficult – there are so many nice things to buy, and it's so much easier to just get take-out.
Despite it all, it really is important to understand how to optimise your expenditure and even put some money aside if you can. Here are a few budgeting tips that can help make your life easy and more manageable as a student:
1. Create a Budget
Yes, that one is a no-brainer. Jot down a list of fixed monthly expenses such as rent, groceries and transport. Create another list for your savings, entertainment, traveling and splurging. Divide your total income and allot money for each section. Make sure you try to save at least 10 percent of your income every month.
2. Learn to Cook
Eating out is not only unhealthy but expensive too. It seems so much easier to order a pepperoni pizza when you come home bone-tired from the campus, but in the longer term, it's quite a drain on your monthly expenditure. Plan your meals, cook from scratch, and limit food wastage. You will notice a drastic change in your health as well as expenditure when you stop relying on takeaways and canned food.
Are you feeling broke lately? Check out these budgeting tips:
Click To Tweet
3. Purchase Second-Hand Goods
When money is tight, you can't dream about a shiny new car and a sleek MacBook. Rather than spending your hard-earned money on brand new things, purchase pre-loved items. They can include a car, electronic gadgets, furniture, and books. Check your local thrift stores, charity shops and websites like, Craig's List, Gumtree,  eBay and Amazon.
And you know the saying, 'One man's garbage is another man's treasure', well that's what Freecycle is for. Whether you're looking for something specific, or simply looking, there are usually loads of things that other people might not want but might fit your needs and requirements perfectly and what's more – it'll be free!
Rather than spending your hard-earned money on brand new things, purchase pre-loved items or try Freecycle.
Click To Tweet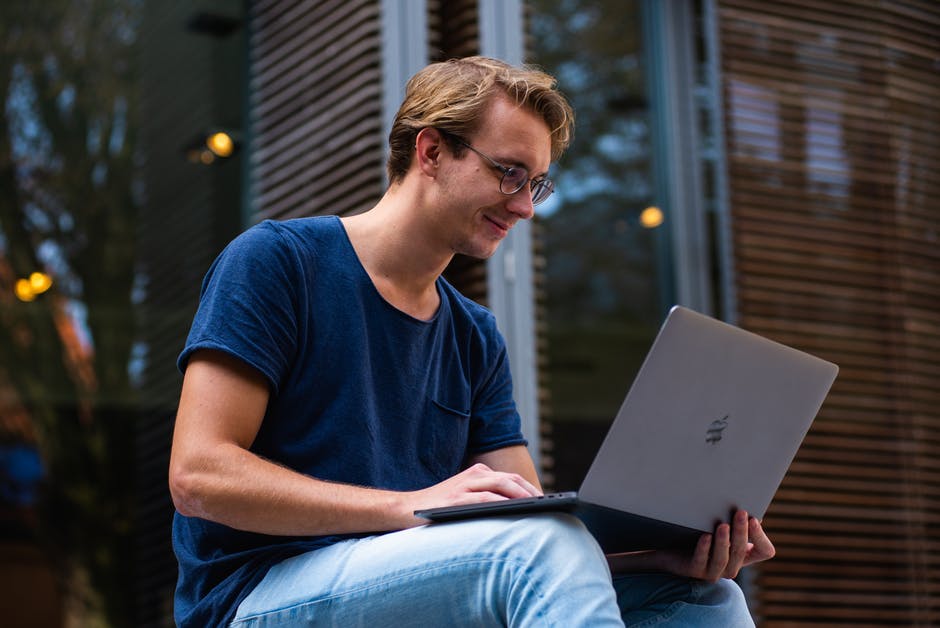 4. Invest in Quality Items
Rather than investing in a low-grade item to save money, focus on quality and save yourself from the trouble a poor-quality product brings. In college, we bought a super-cheap mini-fridge of some unknown brand to store frozen food. Sadly, it didn't even last a month and its repair cost more than half of its total price. We were pretty upset but next time, we went for a branded refrigerator.
This is also true of tech equipment, laptops, desktops and computers. For example, while Apple is generally known to be the Rolls Royce of technology, often up to as much as 5 times the price of similar equipment, it does last significantly longer and the software is very much more stable than it's competitors.
If you do find yourself in a position of needing to buy expensive equipment, a new computer, a top-of-the-range digital camera for your course, hunt around and see if there are any bargains or deals. Try and buy it at the 'right' times – sales. Alternatively, find out if the retailers might do low-interest or interest free repayment packages. Again, make sure you actually need it rather than simply wanting it for eye-candy.
5. A Piggy Bank for Delayed Gratification
Thanks to credit cards and internet banking, it is getting quite tough to stop yourself from splurging money. Oftentimes, even money you don't actually have yet.
If you find yourself wasting your money on useless items, get a piggy bank. The one that you have to smash on the floor to get all the money out. Whenever you are on a verge of spending money, put the money in to that porcelain pig and you will think twice, questioning if it is really worth breaking a poor piggy and cleaning up the mess. Trust me, it does work!
Of course, just as important, is to actually recognise that your desire to purchase or own something may be just a fleeting fancy. There's also a question of need vs want. Do you need to buy it or do you simply want to have it, as in 'it would be nice to have that, wouldn't it?' With
If you find yourself wasting your savings on useless items, get a piggy bank.
Click To Tweet
6. Keep an Eye Out for the Sales
Even if you're on a budget, it does not mean that you should not buy anything remotely pretty, or for fun. It is however wise to make purchases at opportune moments. You will find amazing discounts and sales throughout the year.
When I was a student, I tended to buy clothes, shoes, and accessories during end-of-season sales when items were reduced to their half price or less. During Christmas, Easter, Labor Day and other holidays, many retail stores offer great deals on electronic goods, furniture, and clothes. Take advantage of online sales. For example, look out for Amazon's Black Friday Sales or Prime Day in July, make use of Groupon and sign up to discounts and whenever possible, do a search for coupon codes during checkouts.
A deal is great but a bargain – that's even better!
7. Use Student Discounts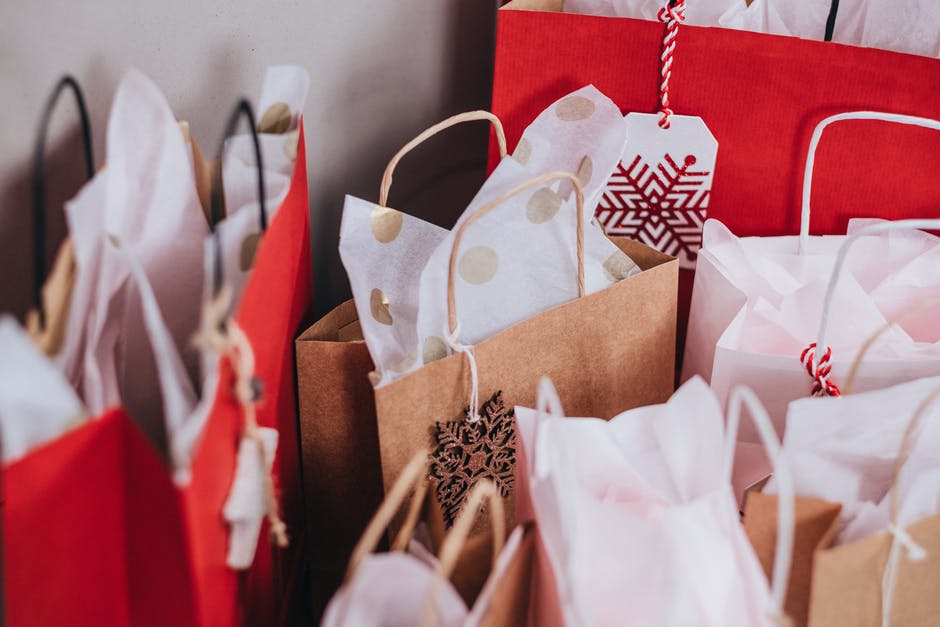 One of the many benefits to being a student is that although businesses still want your money, they are aware of your limited spending power, as such, your student card is possibly one of the most powerful in terms of helping you save money. In the UK, the NUS card (National Union of Students, of which every higher education student is a member) offers a range of discounts (up to 40% in some instances) from almost all retailers on the high street.
On top of that, students are blessed with concessions on various things such as public transport, movies, bookstores, computer libraries, gaming zones, events, retail stores and banks. Don't miss out on the great chance to save! Use your student card wherever it is applicable and happily save a few bucks.
And where your student textbooks are concerned, rather than purchasing every course book, make full use of your college library and check out the necessary books, or buy them second-hand from the year group above or even from the second hand book store.
Use your student card wherever it is applicable and happily save a few bucks.
Click To Tweet
8. Participate in Free Activities
Fun doesn't always have to cost a lot of money. Make plans with your friends to enjoy some fun-filled free activities your local town has to offer. It can be a trip to a museum and other significant landmarks, having a barbecue party by a lake and fishing trips, a beach trip with your gang of friends where you can swim and surf, camping on a forest trail, campfire tales on a wintry weekend, hiking and a whole lot more.
Fun the free way can open your eyes to the beauty and the wonders that can be found right on your doorstep.
9. Cut Down on Bad (Expensive) Habits
Do you happen to smoke, drink and party all night? Cut it out. First of all, it's bad for your health and studies, and secondly, you are wasting your money on meaningless puffs and gulps. If you happen to be a party animal who has on more than one occasion, found yourself broke and hungover, it is high time you turn over a new leaf. Take a stand for yourself before it is too late. Make new friends, join a support group, involve yourself in healthy activities, volunteer for local causes and set goals.
College and university life, IS about freedom and enjoying life free from parental boundaries, however it is also a time to learn to be the best of yourself. Enjoying life to the fullest, does not always have to mean drinking till you pass out, continuous head banging parties and wild experimenting. You're young, the world is your oyster, but take every opportunity too, to mould yourself in to that beautiful pearl. Read this for more tips on how to make the best of your college years.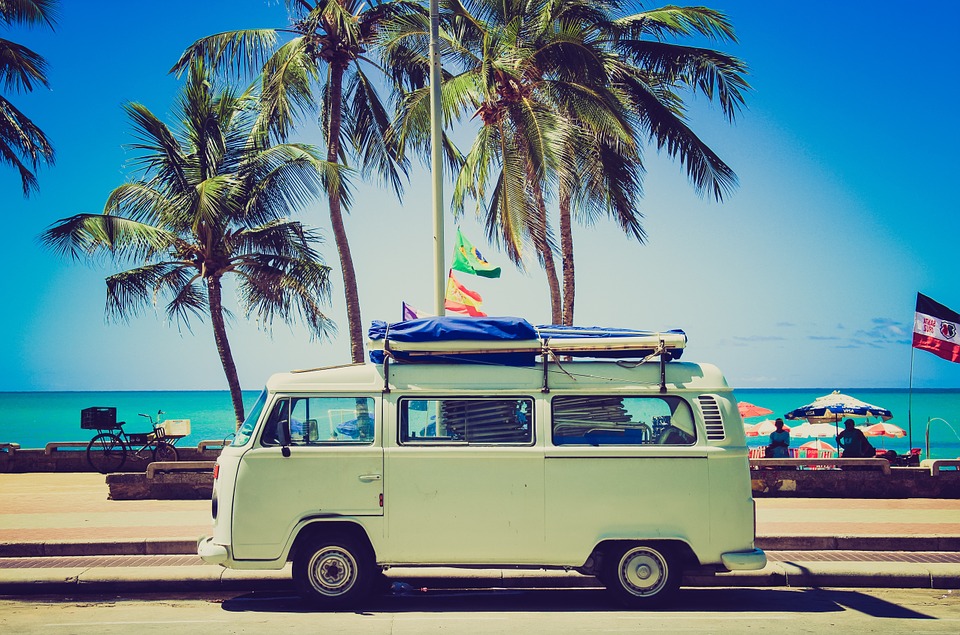 10. Earn Extra Bucks
If you are on a strict budget yet still find yourself short on cash, perhaps you need to rethink your earning strategies. You can pick up some part-time work during weekends and holidays. Whether it's in retail or bussing tables at the local diner, a part-time job offers more than just extra cash, you do actually hone your skills in inter-personal relationships, learn how to deal with people, even difficult ones in a professional and calm manner. You also get a taste of what the 'real world' is like.
If you're academically-inclined, you might be able to get a job tutoring at your Uni, or even hold private tutoring sessions for your classmates and juniors. One of the great ways to earn without leaving the house is doing some freelance work online. You can write for blogs, review products on Instagram, work on social-marketing for an online brand, the possibilities are endless… All you need is a couple of hours a day and a good internet connection. Be sure not to stress yourself out and lose your focus though.
Check out our post on running your own teen business.
11. Unsubscribe, Unsubscribe!
Whether it is a gym membership that you KNOW you will never use, an entertainment magazine subscription, the unlimited cinema membership, a mobile app you hardly use, cancel any unused subscription at once. It seems great to have TV and music streaming services and a cool gym and hobby memberships, but deep down, you already know the answer. You simply don't have time to go all the way to the gym, you are not truly interested in pottery making, and it is actually your roommate who binge-watches Netflix. Think twice before signing up again!
12. Focus on Saving Goals
As a student, savings are often the farthest thing from your mind. After all, being funded whether through a student loan or with your parents help, often makes it seem as if there is a never ending stream of income, and rightly so. however, it is always helpful to be able to have excess funds at your disposal as and when you need it.
It is often recommended that you should save at least 20% of your monthly income. As a student, it may be that you just barely have enough allowance to cover your bills, but do try to put at least a little bit aside each month. Besides your regular monthly savings, set some emergency funds aside, and if you are planning to splurge during spring and summer breaks, create a plan for short-term saving.
It is recommended that you should save at least 20% of your monthly income.
Click To Tweet
13. Avoid Unnecessary Expenses
Necessary and unnecessary expenses are often a direct result of need versus want. It's easy to fall in to the trap of believing that you 'need' a brand new party dress, or that you 'need the next newly released games console'. However, the fact is that they really are not needs, but wants, desires if you like. And while for a short while it may seem like the best thing you could have bought, but in no time, you'll find yourself enamoured with the next 'best thing'.
Practise by asking yourself, 'do i really need this?' and answer it honestly and truthfully. Life really has very few needs, housing, some clothes to wear, food to eat. Everything else, if you're on a strict budget, is actually extra. However, don't skimp to the extent of making yourself depressed. You are entitled to a treat every now and then, just don't blow your money on one thing, all at once.
14. Forget about Loans – Just don't do it.
Being in debt is never a good thing. Apart from student loans, don't take any loans from banks or a person. Banks are often quick at enticing people to 'take out a loan, at a low preferential interest rate'. However, unless absolutely necessary, taking out a loan does mean that you will need to pay back more than you borrow.
Pay off your student loans in a timely manner and don't let them pile up. If you fail to pay off, it tends to hang over you and while it might seem like something so far in the background of your life, the sub-conscious burden of it can begin to take a toll on you.
College life is basically your training wheels that are preparing you for the real deal of life. Learning to budget and money management is often overlooked when you start at college. It's all a new adventure, money through student loans and parents' gifts often seem limitless, but take a step back and think a little bit about the future.
Finishing college in debt may seem the norm to everyone else, but what if, you manage somehow to reduce that debt, or even to finish debt-free. It may seem challenging at first, but once you make up your mind, learning to handle and optimise the money that you have, it's actually not that hard. All the best!
Edited by Li-ling Ooi