We often get asked how to pick the right laptop on a budget. Here are your key considerations when choosing the best budget laptop. 
To help you choose the right budget laptop, and get the best bang for your bucks, we list and break down all the technical aspects you will need to consider. We start with the operating system, followed by the processor, memory and storage. We then look at the screen and graphics adapter, ports and battery life.
Your guide to picking the best budget laptop
Click To Tweet
Operating System
Let's get the obvious thing out of the way. Are you looking for a Windows PC or a Chrome OS? These are the most common operating systems found on budget laptops.
Chrome OS: Chromebooks are small and low cost budget laptops designed to run Google's Chrome OS. The lightweight operating system does not require a lot to run. This allows manufacturers to use entry level components for the job and at the same time help keep the cost down. You will however be limited to the Chrome browser interface, Google's Suite of applications and apps from Chrome Web Store.These are mainly cloud based apps with a small number of offline apps. Plus, Chromebook now supports apps designed for Android tablets and smartphones from Google Play Store.
Remember to use the links on this page to access our recommended laptops online.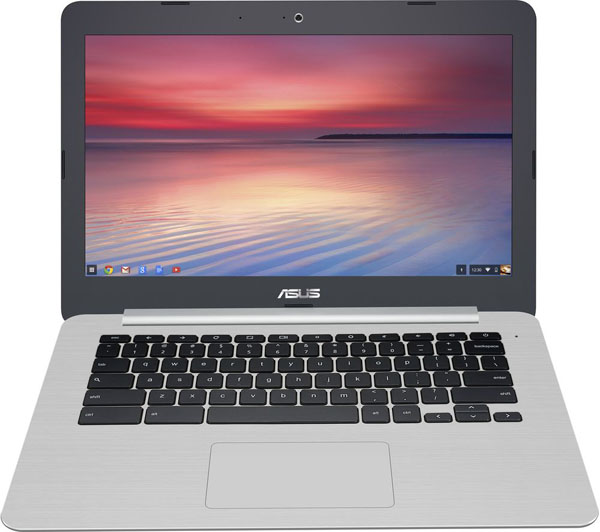 ASUS C301 13.3-inch Chromebook (Intel Celeron N3160, 4GB RAM, 32GB eMMC)
Windows 10: Budget Windows laptops on the other hand run Microsoft's Windows 10 operating system. Here, you can enjoy the best of both desktop apps as well as Window Store Apps. Download and install conventional desktop software or visit the Window Store and get your app fix that way. You can also install Google's Chrome browser and add extensions from the Chrome Web Store. But, you won't be able to install Android apps from Google Play Store as it is designed for a different platform.
Smaller laptops and tablets such as the Surface Laptop and Surface Go run the cut down operating system, Windows 10S. The OS is limited to running only apps from Microsoft's App Store. This allows Microsoft more control over the quality of the apps and what can go on the devices. Before considering such a device, list out the apps you are likely to use and look for equivalent or alternatives from the Windows App Store.
Both operating systems have its advantages and disadvantages. If you spend most of your time online, browsing the web, checking emails, streaming music, watching TV shows and movies, catching up on social media and pick up the occasional document for work, then ChromeOS is for you. If you would like a laptop that does everything I just mentioned plus lets you install desktop software and use desktop publishing suite then you will need the Windows 10 operating system.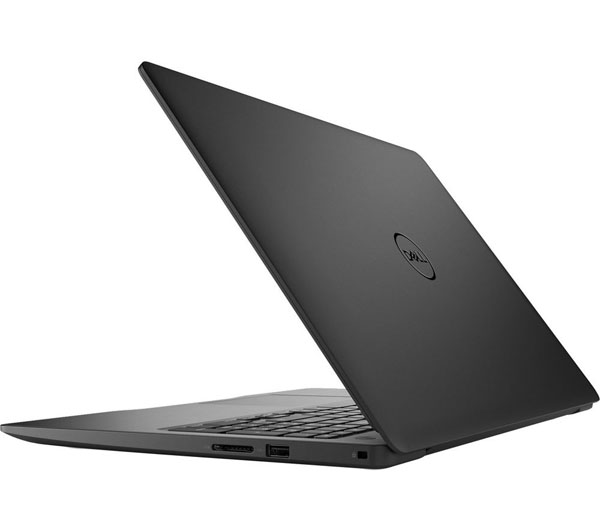 Dell Inspiron 15 5000 (Pentium 4415U, 4GB RAM, 1TB HDD)
Processor
If everything else stays the same; same amount of memory and storage then the performance of a laptop rests solely on its processor. At the heart of every computer is its processor, sometimes known as the CPU or Central Processing Unit. Think of it as a master calculator. It handles all complex calculations from the operating system, the software and app you are running and user input and data.
It is very important to pick the right processor from the onset, one that offers the best performance for what you can afford. Budget laptops use mainly Intel Celeron, Intel Pentium and Intel Core i3 processors. You will also find budget laptops with AMD A6 and A9 series as well as the Ryzen 3 series processors.
Looking mainly at the clock speed or the 'heart rate' of the processor does not paint an overall picture of the laptops performance. Apart from the clock speed, the true performance of a CPU depends on the number or core, size of cache memory, word length, how wide is the communication between the CPU and RAM memory and how wide is the data channels with the storage and display adapter.
Luckily for us, we don't have to worry about all that as we can quickly find how well a processor performs online. There are tonnes of benchmark information and average real world performances based on benchmarks submitted by real users, one just need to know where to look. We used Passmark scores from cpubenchmark.net, this is a snapshot at the time of writing. The Average CPU Mark may change with time as more benchmark results are uploaded. Please check the latest scores on their website.
| Processor | PassMark Scores |
| --- | --- |
| Intel Celeron N3060 @1.6GHz | 985 |
| Intel Celeron N3350 @1.10GHz | 1113 |
| Intel Celeron N4000 @1.10GHz | 1452 |
| Intel Celeron N3450 @1.10GHz | 1835 |
| AMD A6-9220 | 2196 |
| Intel Pentium 4415Y @1.60GHz | 2197 |
| AMD A9-9225 | 2205 |
| Intel Pentium Silver N5000 @ 1.10GHz | 2451 |
| AMD A9-9425 | 2780 |
| Intel Pentium Gold 4415U @ 2.30GHz | 3154 |
| Core m3-7Y30 @1.00Ghz | 3529 |
| Intel Core i3-7020U @ 2.30GHz | 3554 |
| AMD Ryzen 3 2200U | 4624 |
| Intel Core i3-8130U @ 2.20GHz | 5080 |
| AMD Ryzen 3 2300U | 6439 |
Source: cpubenchmark.net
To make it easier for our readers, here are some of the most common processors found on budget devices and how they compare with one another. The budget segment starts with entry level Celeron processors. We then have AMD A series and Pentium processors offering mid-range performance while the Core i3 and Ryzen 3 tops the chart. Again, we are focusing only on the budget segment. The table above shows the performance of mid to low range budget CPUs based on benchmark results submitted by users. We created a chart below to better illustrate the results, higher is better.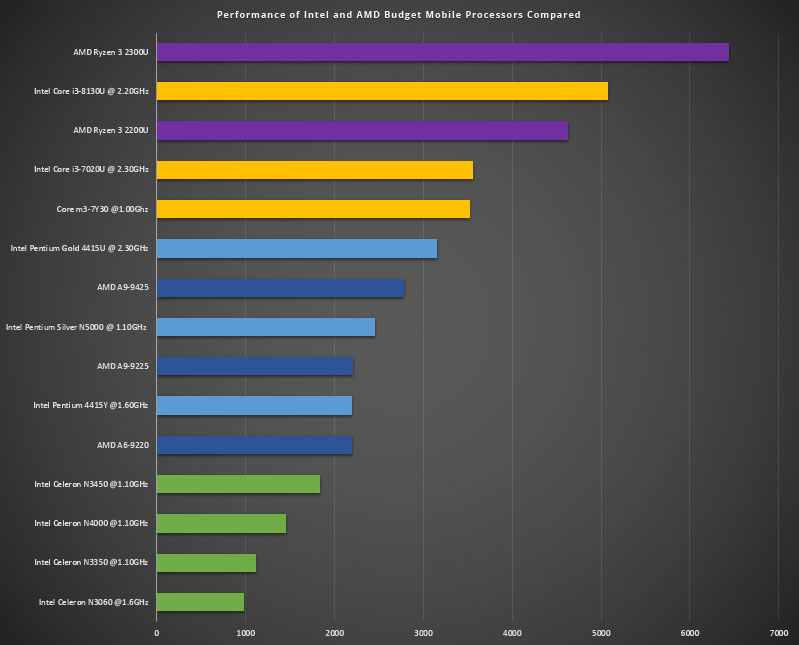 Topping the chart are AMD Ryzen 3 and Intel Core i3 processors. If you are looking for cheaper laptops, consider the Intel Pentium series with the Pentium Gold 4415U being the fastest. For ultra budget laptops, these will most certainly come with the Celeron processors. They may be the slowest but are sufficient for browsing the web, emails and social networks and is the favourite platform to power Chrome OS.
When choosing a budget laptop, we recommend one with Pentium Gold 4415U processor, at least 4GB memory and 128GB SSD storage.
Click To Tweet
As you can see from the chart above, the fastest Celeron, the quad-core Intel Celeron N3450 offers nearly 2 times performance gain vs the more common dual core Celeron N3350 and Celeron N3060. And, the fastest two dual core processor, the Celeron N4000 is 47.4% faster than the Celeron N3050. It is with this information that you can make an informed decision.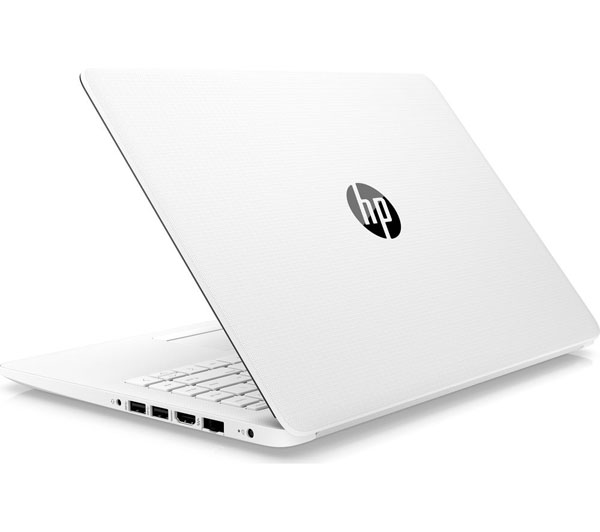 HP Stream 14 (Celeron N4000, 4GB RAM, 64eMMC)
Memory and Storage
There aren't many options when it comes to memory and storage in terms of size. Starting with the memory, budget laptops are known to have 2GB or 4GB of memory and if you are lucky, 8GB of memory. The bigger the memory, the faster the system is at managing multiple applications opened simultaneously. If you are a multitasker, consider at least 4GB of memory.
Light operating systems like ChromeOS and Windows 10S may get away with smaller amounts of memory but as you open more tabs and applications, you are bound to feel the lag. Also, check if the memory is user upgradeable. Most mid to low range CPU supports up to 8GB of memory. Should you consider upgrading in the future, would the system supports this and can you upgrade it yourself.
eMMC: Low Cost Small Flash Memory Storage
Next, we have the storage. Ultra budget laptops and Chromebooks tend to use eMMC storage. eMMC or Embedded Multimedia Card are storage typically used on tablets and smartphones. They are flash based storage which are cheaper than Solid State Drive but limited in sizes available with 32GB and 64GB. A couple of laptops features the bigger 128GB eMMC. They are the Google Pixelbook and Acer Switch 3.
HDD: Traditional Spindle Based Low Coast Large Capacity Storage
Other budget laptops use the conventional storage based on spinning discs. These are typically known as Hard Disk Drive (HDD). They may not be as fast as eMMC but offer more storage space. At the point of writing, 1TB or 1000GB HDD is commonly offered with budget laptops. If you have tonnes of photos and videos or downloads, go for a laptop with HDD storage.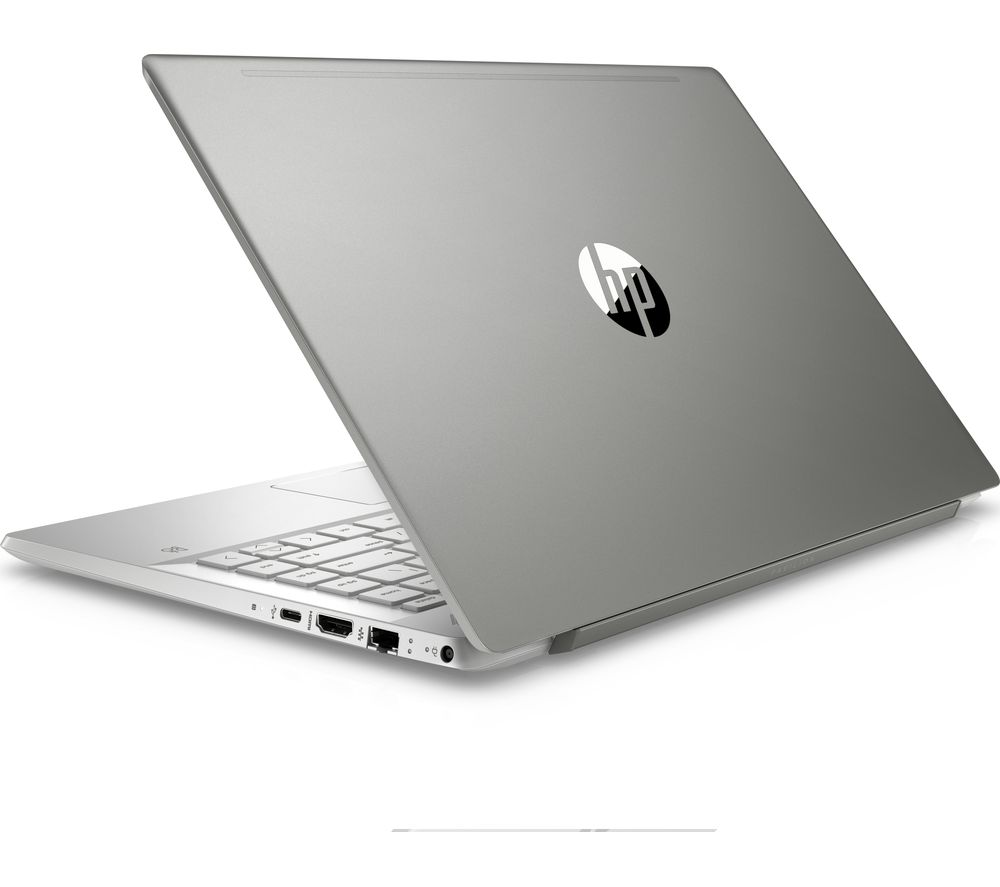 HP Pavilion 14 (Intel Corei3 8GB RAM, 128SSD)
SSHD: Combination of High Speed Flash and Traditional Spindle for a Hybrid Storage
There is a another kind of HDD called the Hybrid Solid State Hard Drive (SSHD). It uses a combination of Solid State Drive and Hard Disk Drive for better performance. These flash enhanced storage uses a small amount of SSD memory (8GB or more) as cache to store frequently used files. This offers the best of both performance and large storage space, tackling the issue of speed and storage in one go. While we haven't seen any budget laptops using SSHD, one can hope.
SSD: Fastest but Costliest of Storage with Size Limitation
To keep the price down, budget laptops that use the high performance Solid State Drives are limited to only 128GB of space. This is double or four times the size of those that use eMMC storage but still small in comparison to HDDs or SSHDs. Still, if it is going to give the budget laptops an edge, high speed SSD storage is a must. They are faster, more reliable and more efficient than conventional HDD. Operating system and software boots up and starts up faster operating in perfect silence.
Here is how to rank storage options by performance from slowest to fastest; HDD, SSHD, eMMC and SSD
Click To Tweet
Storage Expansion: SD and microSD card reader
Most budget laptops come with a SD or microSD card slot for storage expansion. Some of these card readers support up to 1TB of extra storage. You can get relatively cheap SD or MicroSD to go in them. These are suitable for static data like music, video, photos, downloads and documents files. If you wish to carry your music collection, TV shows, photo albums or captured video with you, consider a 128GB, 256GB or bigger memory card.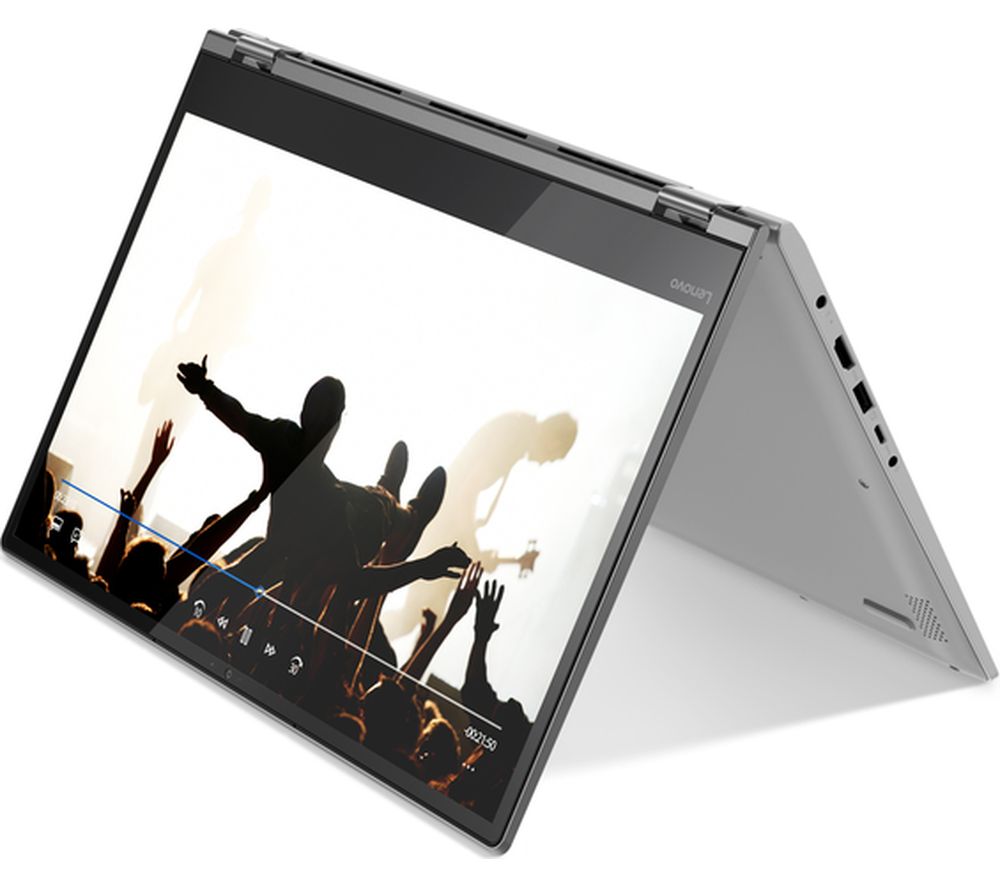 LENOVO YOGA 530 14 2-in-1 (Pentium 4415U, 4GB RAM, 128GB SSD)
Picking the Right Amount of Memory and Storage for Your Budget Laptop
Here is a quick recap of what you need to be look for when considering a budget laptop. You will want at least 4GB of memory or more. If you use your camera or smartphone to capture photos and video or would like to travel with lots of data be it documents, downloads or videos, consider the slower but much bigger HDD storage. If you are after ultra budget laptops, it is most likely that it will come the small and low cost eMMC storage. If you value performance over storage space, choose a budget laptop with SSD. Personally, I would go for the latter and use microSD or USB flash drive for static data or to back up my photos and video. The fast Solid State Drive will give your operating system an overall performance boost apart from choosing the right CPU. See performance comparison diagram below:
Display
Depending on how portable you wish your budget laptop to be, you can get seriously small 10 or 11.6-inch laptops to a full size 15.6-inch device. The typical sizes and its equivalent resolution on budget laptops are as listed below:
| | |
| --- | --- |
| Screen Size | Screen Resolution (pixels) |
| 15.6-inch Full HD | 1920 x 1080 |
| 15.6-inch HD | 1366 x 768 |
| 14-inch Full HD | 1920 x 1080 |
| 14-inch HD | 1366 x 768 |
| 13.3-inch Full HD | 1920 x 1080 |
| 13.3-inch HD | 1366 x 768 |
| 11.6-inch Full HD | 1920 x 1080 |
| 11.6-inch HD | 1366 x 768 |
For most applications, the lower HD resolution at 1366 x 768 pixels would suffice. Small screen sizes like 11.6 or 12.5-inch can get away with lower resolution. For anything anything bigger, we recommend choosing the higher Full HD resolution with 1920 x 1080 pixels. This makes the images sharper with more dots and details per square inch.
Lines and curves will appear smoother and colours, more graduated. The result of higher resolution may mean that text, icons, buttons and menu appear smaller. Usually, the operating system will automatically scale its display, picking the appropriate scaling level to suit your screen. You can further customise this to make your text, icons and user interface bigger if need be.
Display with Full HD resolution on a budget laptop is your best option for the sharpest image.
Click To Tweet
Decided on the size and resolution alone is not enough. Other aspects of the display you need to consider include brightness, contrast, viewing angle, colour gamut and anti-glare matt or gloss with protective glass. For the right display, we recommend experiencing it first hand so drag yourself down to the nearest computer store and check out the different displays.
Graphics
Most budget laptops come with embedded display accelerator (Graphics Processing Unit). This is to say that it relies on the standard graphics processing unit (GPU)on the motherboard. These embedded or integrated graphics accelerator share the systems memory and is considered less ideal as it takes away some of the memory or RAM available from the system. It will run most games at lower settings and resolutions. If you are a casual gamer and should consider a laptop with discrete graphics and dedicated graphics memory such as the NVIDIA GeForce MX150 or the AMD Ryzen 3 2300U with AMD Radeon Vega 6 graphics fusion chip. For more serious gamers, you should not be considering a budget laptop anyway.
Interface
A combination of Type A USB 2.0 and USB 3.1 ports are quite common with budget laptops with some offering both USB 3.0/3.1 ports. One some laptops, a third USB port is offered. Budget laptops with the new reversible USB-C port is rare. They appear in top end of the budget range. These laptops are usually powered by Pentium Gold 4415U processor with 4GB memory and 128GB SSD storage.
You will also find that most budget laptops come equipped with a HDMI video output be it a full size HDMI or a micro HDMI. Other interface includes the standard 3.5 mm audio combo jack for headphone and microphone, 4-in-1 SD card reader or micro SD card reader and web cam. For wireless connectivity, both Dual-band AC WiFi and Bluetooth 4.1 are common. Also, you may or may not need one but on bigger budget laptops, you sometimes find a full size Ethernet port.
These should cover you for all your interface and connectivity needs. You can, even at a push, drive more than one external monitor. One using the HDMI video output an another via a fast USB 3.0/3.1 port with a USB video adapter.
Related
Battery Life
Generally, with today's efficient processors, you can get very good battery life even with budget and ultra budget laptops. These laptops average around 7 to 12 hours of use per charge which is enough for all day computing. Avoid laptops with a mere 4, 5 or 6 hours of battery life. With mixed use, it is unlikely that you will hit the mark claimed by the manufacturers before needing the wall socket. We recommend budget laptops with at least 10 hour of battery life between charge so even at a push you will get close to 7-8 hours.