Going away to college or university is a life experience that is often seen in the modern world as a coming of age experience. Leaving home, being fully independent, making choices and friends that can both influence and affect the rest of your life, it's an exciting, yet scary time.
You want to do well yet, you also want to truly experience everything that being independent and away from home has to offer, from exciting new experiences, to staying up all night to meet last minute deadlines. College is not just about being locked away in your dorm room glued to course books nor is it just about wild parties and hangovers.
It really is all about keeping balance, making the best choices, and embracing every opportunity that comes knocking. We have a few helpful tips for you to help ensure that you will make the most out of your college experience.
College is all about keeping balance, making the best choices, and embracing every opportunity that comes knocking.
Click To Tweet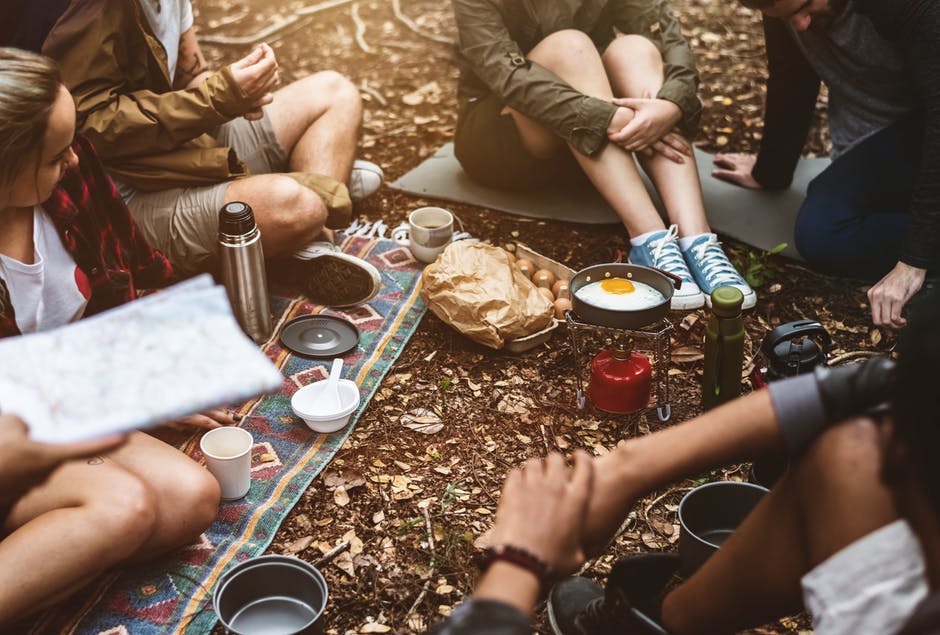 1. Make Friends for Life
When you are in high school, there is a lot of peer pressure, and you end up with friends who may or may not be the best for you. You will undoubtedly come across stereotypical labels such as jocks, nerds, goths, and losers. There may be an underlying fear of ending up on a 'burn book' that's floating around. Well, maybe high school isn't quite that bad, but sometimes it sure seems like a scary place.
Some friendships will last, while some won't. When you are off to college, your only contact to your school friends is through a screen. It can make you feel empty and homesick. College offers you the freedom to make friends with people who are more like-minded and more in tune with you, and it's more than likely that you'll choose them yourself. It is the time to expand your social circle, and make the best friends for life.
2. Don't Bunk Your Classes
There will be days when you are overwhelmed with projects, deadlines, and exams. You may then decide to skip a few classes to sit quietly in your room and study to make up for the lost time. Cutting classes will only cause you to lag even further behind. Unless there is a good enough reason to skip classes, such as a medical emergency, do make sure to attend all your classes.
Professors share valuable knowledge and tips that can help you in the long run. What's more, attentively listening to a lecture in class can make your revisions quicker and assignments easier, and if you pay close attention, there are often exam tips that are shared. That is what you are going to college for in the first place, and let's not forget that you are paying a hefty sum of money!
For some tips on learning better, check out our posts on how to Hack your Learning and How to Ace That Exam.
College brings you the freedom to make friends with people who are like-minded and mature
Click To Tweet
3. Get Involved
Whether it is volunteer work or an extracurricular activity you are passionate about, dabble in different things and learn about different causes during your time in college. While studies and a degree are important, social awareness programs and activities play a vital role in shaping one's principles and perspectives.
On top of that, such things really do stand out on your resume. It shows the ability to get involved at different levels beyond just school and enhances different abilities including leadership skills, teamwork, social responsibilities, and dedication. While it is advisable to choose a program or an activity that is somewhat related to your career field as it can help you spice up your CV, there's really nothing stopping you from experimenting, experiencing and trying out new and different things.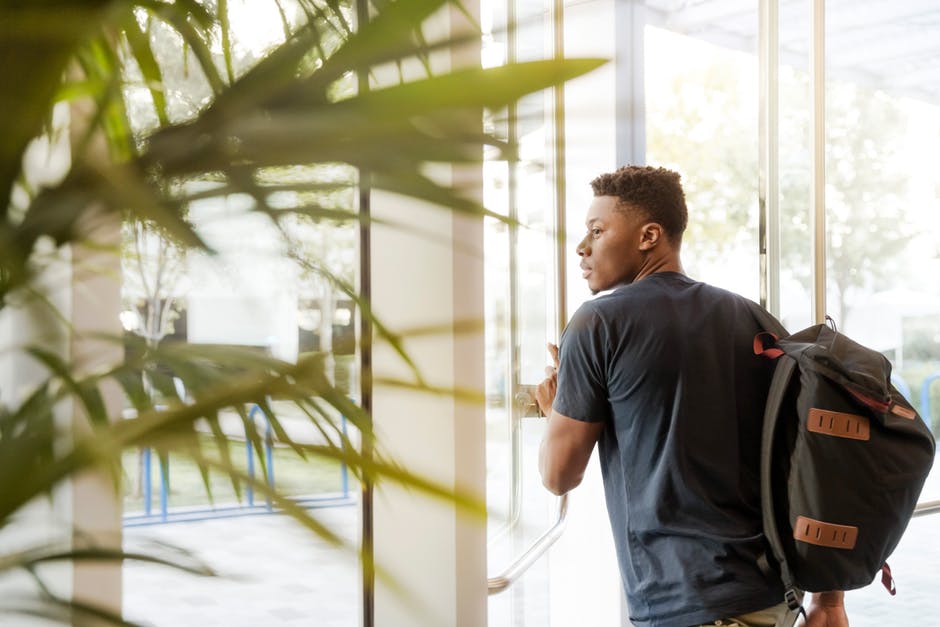 4. Join a Club
If you are looking for ways to get involved on campus, definitely to join a club. It allows you to mingle with people of like-minded interests and may offer you different ways to give back to your community. Back in my college days, we had a reader's club in which we had monthly book reading challenges, discussions and reviews, visits to local libraries, and donating old books to schools and orphanages.
It was fantastic to finally come together with people who were passionate about the same things and causes as I was. Not only did it help me diversify my social network, it also helped me make useful connections and taught me invaluable lessons. Again, clubs and activities also offer ways to enhance your resume and job application.
Dabble in different things and causes during your college life.
Click To Tweet
5. Go Abroad
If you have a chance to attend college abroad or an option to go as an exchange student or volunteer internationally, don't hesitate, do just grab it! Going to a foreign country can polish you in many ways as a person, life-long friendships, new cultural experiences and of course and it contributes to strengthening your professional resume too.
You immerse yourself in a totally new culture, learn to speak a foreign language, meet people from different walks of life and it offers you a chance to grow as a person and be independent. Remember the wanderlust that hit you during adolescence? Well that can somewhat be satisfied by exploring a new country during your college years.
If you like the idea of volunteering, different volunteer opportunities range from saving sea turtles, helping to tutor in remote communities, working in the rainforests to helping build small businesses. There are volunteering opportunities all around the world, while most do require a fee to be paid, almost all are without a doubt life-changing experiences.
6. Utilize Campus Facilities
Don't limit your college life to books and partying; instead, take this time to explore your college and the amenities it offers. Most college campuses feature swimming pools, fitness centers, tennis courts and other sporty opportunities. Apart from the libraries and computer labs, check out the dance and drama studios and language labs. There are likely to be community classes at reduced rates or even for free. These facilities on campus have a lot of neat things for you to experience!
You can learn to swim like a champion, channel your spirituality through yoga, keep yourself fit by punctually attending the gym, check out books and get a hands-on experience of the subject you are being taught at the labs. Even if you're not a music major, there may be a 'All welcome' orchestra or choir on campus.
Utilize! Explore your college and the amenities it offers.
Click To Tweet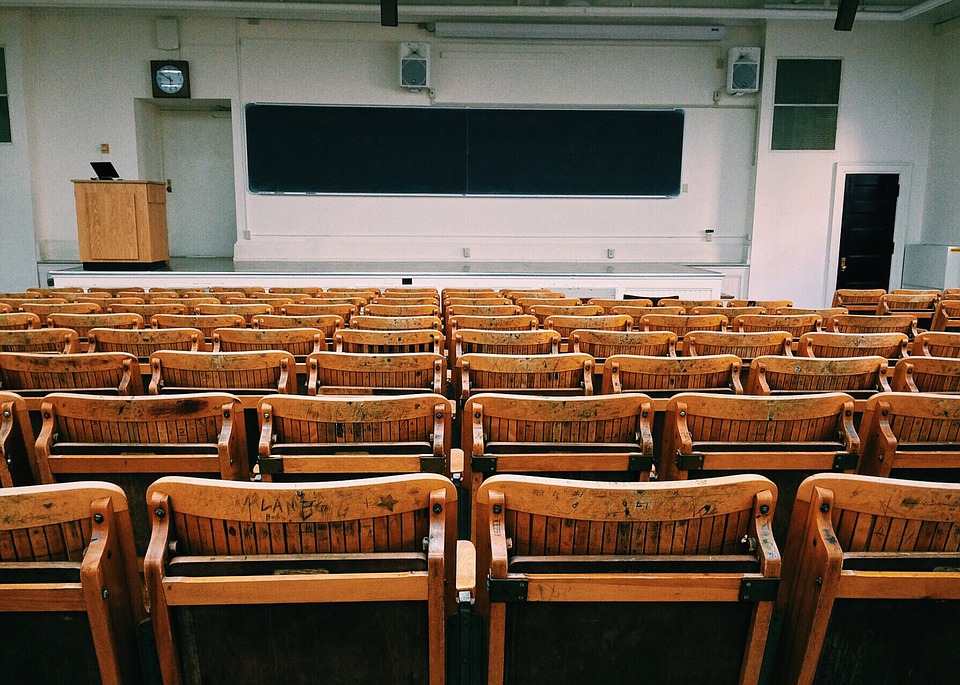 7. Participate in Internships
For some students, summer breaks are a time to party and live life to the fullest. However, I would suggest not to spend your whole holiday having fun. Instead, use this precious time to do an internship in your desired field.
Internships matter, especially when you can add them to your resume when you are on a job hunt after college. It helps you make useful connections, gives you an insight in to how the professional world works, and could help you secure a job more easily.
Internships matter on your professional curriculum when you are on a job hunt after college.
Click To Tweet
8. Learn to Budget
This is most probably the first time you are living independently, and now you realize the value of hard-earned dollars. Your parents may have stopped giving you a full allowance or maybe it's just not quite enough for all those gorgeous things you like and want, those social get-togethers and non-stop adventures.
When your day-to-day expenses pile up over the monthly bills, you will begin to understand the need to learn to budget. It is an excellent opportunity for you to learn to save, have money-related goals and keep your financials on track. It is okay to splurge once in a while but don't go spending all of your money in one go.
9. Eat Healthy
I know you may not feel like preparing breakfast and ordering a Chinese takeout is far easier than cooking a healthy meal at home, but you do need to keep a check on your health and your diet. Avoid relying on junk food and fast food. Trust me, preparing your own meals are far healthier and cheaper than eating out every meal.
Prepare bulk portions of food at the weekend and freeze them in to meal-size portions to save time during the week. Bolognese sauce, stews and soups are great for freezing and can be turned in to a variety of different meals. Frozen yogurts, a variety of fruits and raw salads with simple dressings are great options for healthy and quick snacks.
Try to start your day with a fulfilling breakfast as it will keep you up and running throughout the day. Instead of overdoses of caffeine, make apples and bananas your best friends!
10. Reach Out and Stay in Touch
Family and friends are far away, and you will feel a little homesick at times. Reach out to your loved ones and talk to them frequently. With WiFi calling, FaceTime, WhatsApp, Skype and a host of other apps to help you communicate, often for free, there's really no excuse to not keep in touch.
If home isn't too far away, on weekends when you're not too busy catching up with assignments and exams, plan a visit home. Invite a close friend over to see your home town through fresh eyes. Alternatively, invite your family over to visit your campus. It would be great time to catch up. Show them around and give them a peek in to your new life! You should know that they miss you just as much as you miss them.
If you are going through depression or feel overwhelmed with any other issue that you need help with, do not be ashamed to seek help. Most campuses have student counsellors and therapists who can help and will guide you through tough times. You can schedule an appointment to meet them. Don't worry about sharing your problems as they are professionally bound to keep everything confidential.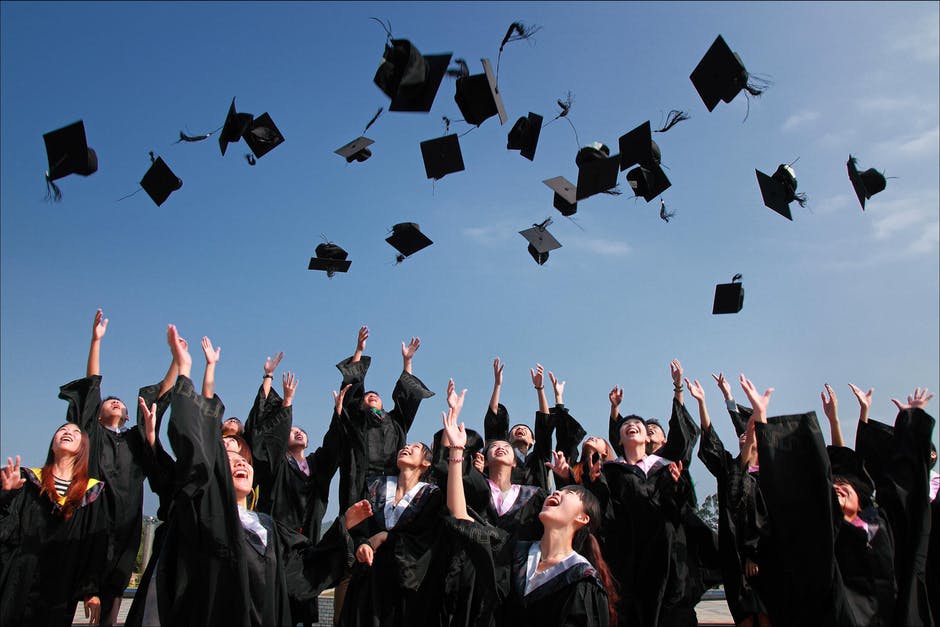 The years you that you spend at college are no less than a roller-coaster ride.
Click To Tweet
The years that you spend at college are no less than a roller-coaster ride. It is a tumultuous period in your life where you have to struggle, learn to juggle between studies, social life, and work, and make life-changing decisions that can often seem quite risky. You learn to live independently and get to know amazing people. No matter how hard, college teaches you valuable lessons and offers rewarding experiences. Embrace every experience and do make the best of it!