Starting school is a challenging moment for both parents and children alike. It is an exciting milestone and parents can't wait to see their little ones finally go to school. If you are feeling bittersweet and nervous, know that, it is completely normal. After all, it is end of an era – your baby is growing up, and you will no longer be the center of their world.
Your child may also feel hesitant and confused especially if they have not been exposed to many kids of their age. To help your child fit in both academically and socially in school, you can help them prepare in following ways.
School Bells are Ringing? Here are the Best Ways to Prepare Your Child for School:
Click To Tweet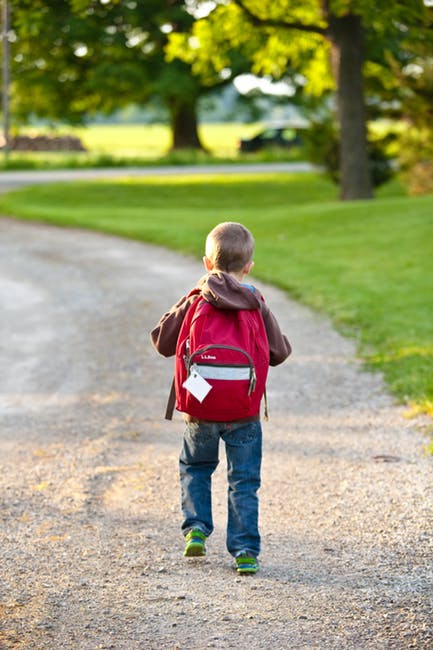 How to Prepare Your Child Emotionally
1. Get them Excited About School
My younger brother couldn't wait to start school. He was over the moon when he finally did. The reason was me. He had been watching me go to school and talk about it for years. Little did he know…
In any case, communication is one of the best ways to prepare your child for school. Talk to them about their classroom, how they are going to have dozens of new friends, a nice and lovely teacher to help them out and how they will learn new things and become smarter than ever before.
To get your child become familiar with the idea of attending school, ask their school-going siblings and cousins to describe their school and share the positive details. You can share with them your own childhood pictures if you have any.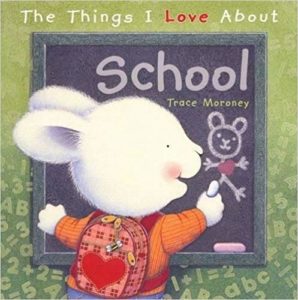 The Things I Love About School on Amazon
Buy books in which characters are starting school such as The Things I Love About School by Trace Moroney. There is also a neat, customizable book called 'My New School' in which you can personalize with photos of your child in uniform, their school and classroom, and their best friends.
Go on 'starting school' trips. Make a big deal about buying uniform, shoes, brand new books, backpacks, and stationery. Chances are they will be pumped-up by the time their session starts.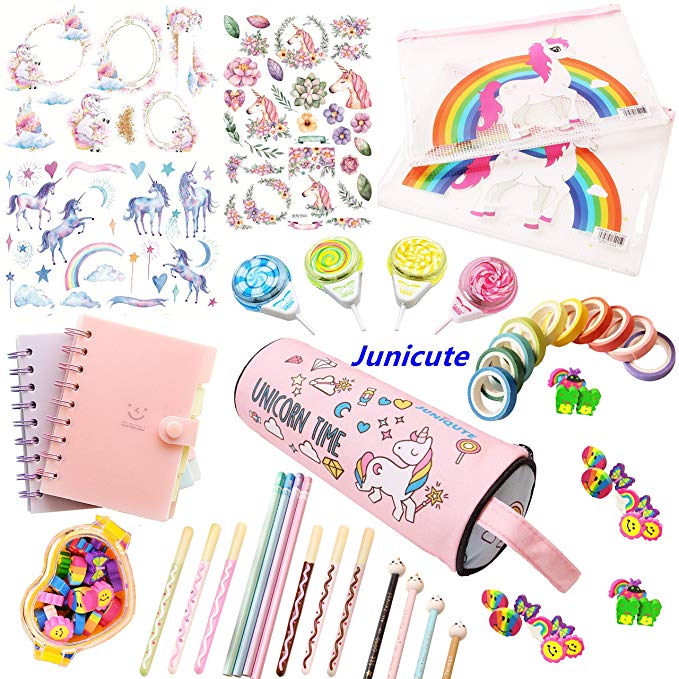 Stationary for School on Amazon
Here is how you can prepare your child emotionally and academically for school.
Click To Tweet
2. Attend the Welcome or Orientation Session
If the school is hosting an orientation session, make sure you attend with your child. It will help them get acquainted with their classmates, teachers and staff and they will have a chance to explore the school as well. You can take some time out and have a proper tour. Show the kids their classroom, toilets and sinks, play-area, school grounds, library, music room and art studio.
Try to introduce your child to the teacher and encourage them to say a few words to them. From PE kits to movie days, you can find out the basic rules and expected routine from the staff and help educate your child about them. At the same time, ask your child how they feel about their new school. Their input will help you gauge their emotions. They may react with enthusiasm or anxiety – Judge their sentiments and respond accordingly.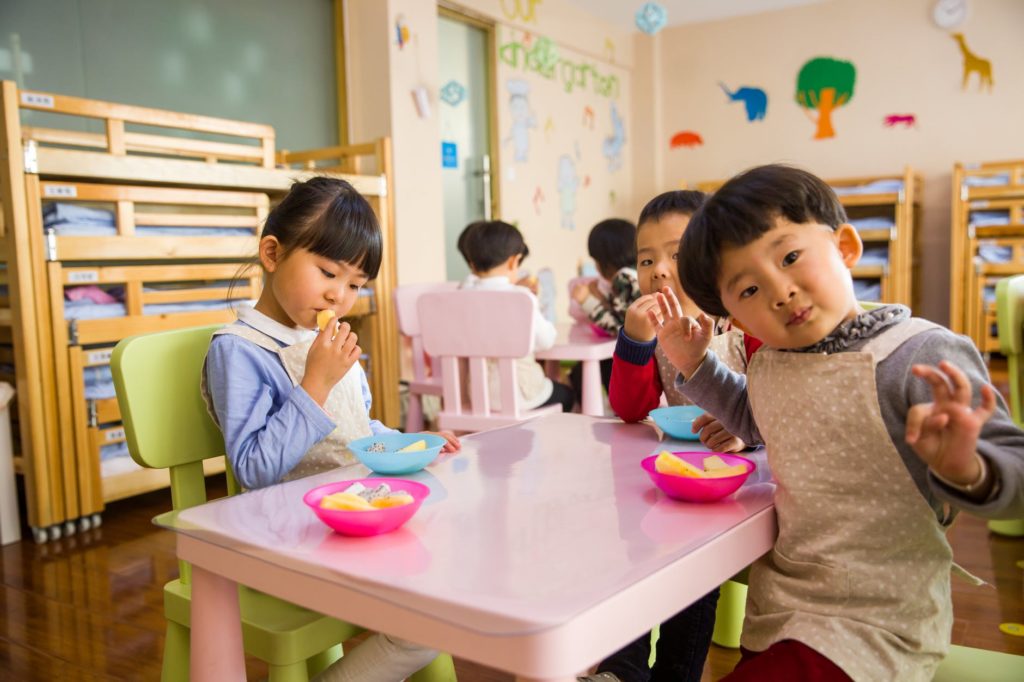 3. Organize Play-dates
If possible, arrange play-dates with your child's future classmates. No matter how old you are, it is a great feeling to have a friendly, familiar face in a new place. Invite the children over with their parents and introduce the kids to each other as their new friend and batch-mate. It will take time and a lot of effort to develop a nurturing relationship with other families and kids, but they are worth it in the long run. Your child will learn to socialize, and it will help them adjust in school easily.
Worried about your kid starting school? Reassurance is the key.
Click To Tweet
4. Reassurance
Parents, it will be a roller-coaster ride for sure. There will be times when your kid will be in a full panic mode and there will moments where they will be shrieking with delight. Reassurance is the key. Keep reassuring your child that it will be okay. Take them in confidence and allow them to ask you questions no matter how bizarre they are. Answer each question thoughtfully keeping your children's feelings in mind. Let them know that you will be there to help if any problem arises.
How to Prepare You Child Academically
1. Improve Communication
Motivate your child to express and communicate to people around them. Not only it helps to develop their verbal skills, it encourages them to learn to communicate with others with confidence. By the time the child is of school-going age, they must know how to talk to adults and peers around them. Helping your child with their language skills and speech will assist them not only socially, but in academics as well.
2. Focus on the Basics
Chances are your child already knows the ABC song off by heart – If so, move on to phonics and teach them the sounds they make. This will be the first thing they learn at school. Don't overburden them or force them to write and memorize the alphabet – Let them take the lead and allow them to learn in their own pace. For starters, teach them how to spell their own name. Keep it light and fun. Similarly, you can play with numbers. There are many practical and simple games that will teach them how to count, add and subtract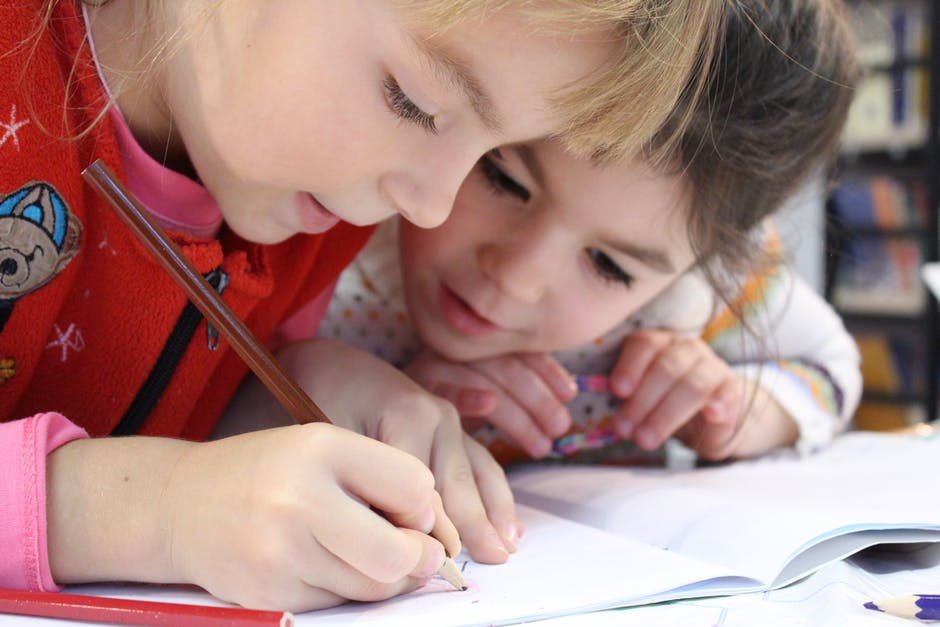 3. Develop Fine Motor Skills
Encourage them to play with play dough, color pencils, paintbrushes and watercolors, puzzles, and scissors. These activities help to develop and strengthen fine motor skills and muscles that will eventually teach to hold the pencil correctly. Show your child how to grasp the pencil and help them write down their name. Give them plenty of opportunity to build and polish their skills.
Polish their speech and motor skills to help them fit in school.
Click To Tweet
4. Enroll Them in Early Education
Enrolling in a quality playgroup, kindergarten or preschool will help your child in all departments. The transition to school will be quite easy as they will be used to adults and kids around them. Moreover, they will be skilled at listening with attention, sitting in one place, sharing, and playing with children and might even know some neat crafty skills like painting and coloring.
Other Tips to Remember:
The day before their school starts, make sure everything is set and organized. The uniform is pressed, nails and hair are trimmed, and the school bag is ready.
Toilet-train your child before they start school. It will be convenient for kids (and their teachers) if they know how to use toilet independently.
Encourage them to respect their teachers and be nice to other kids.
Educate them about 'stranger-danger' and other safety tips. Help them memorize emergency contact numbers and home address.
Teach them how to take care of their things – bag pack, books, stationery, and lunch.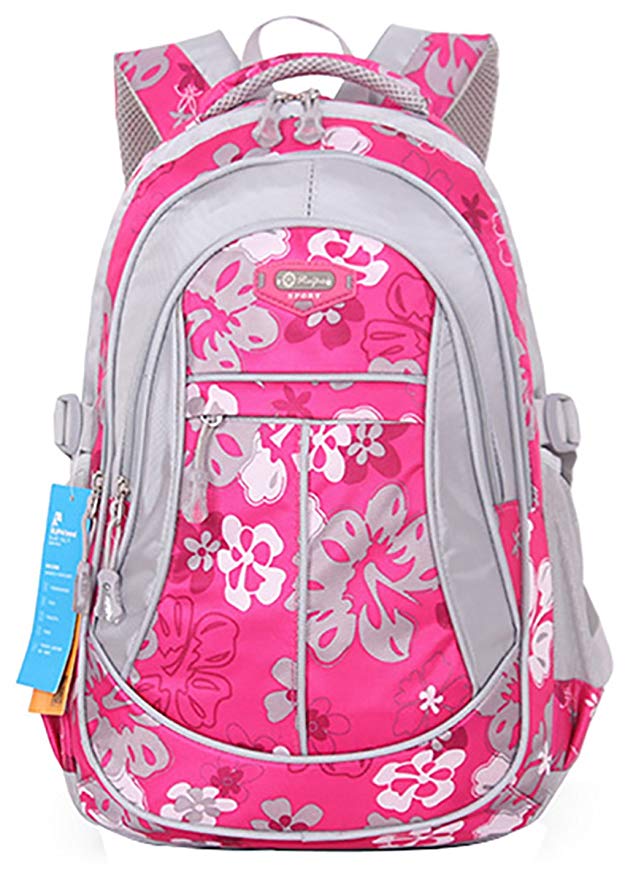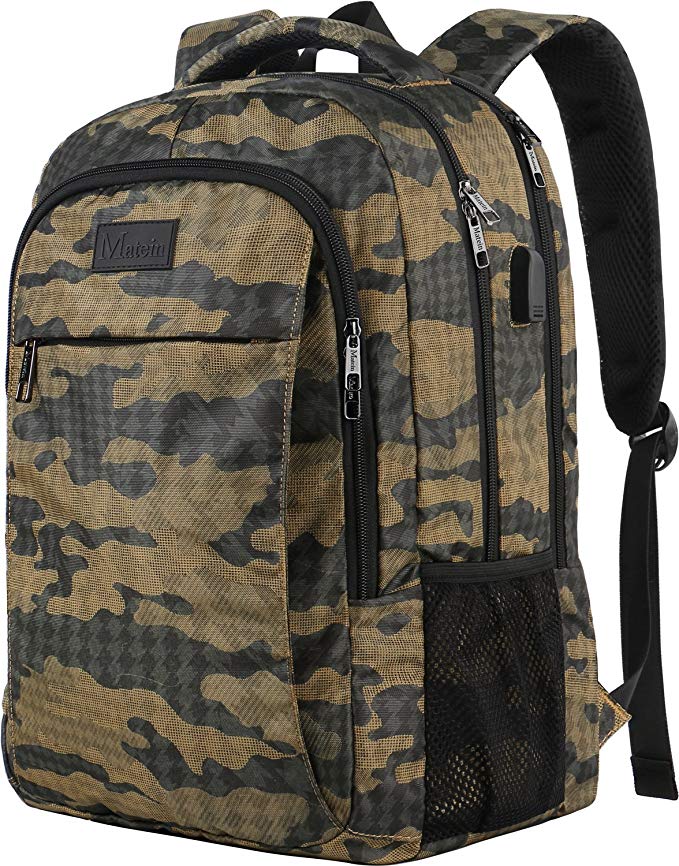 It won't take long for your child to get used to school. Help the transition:
Click To Tweet
Your child might have a hard time at first – tantrums and tears are common in the initial days. However, don't lose hope. Within a week or so of starting school, your child will hopefully settle in. Once the routine is established, they will have new friends and learning new things will be a delight. Good luck!